Typhoon Lagoon: A Topsy Turvy Tropical Oasis Returns
On January 2, 2022, Typhoon Lagoon finally reopened to guests after sitting empty for nearly TWO YEARS.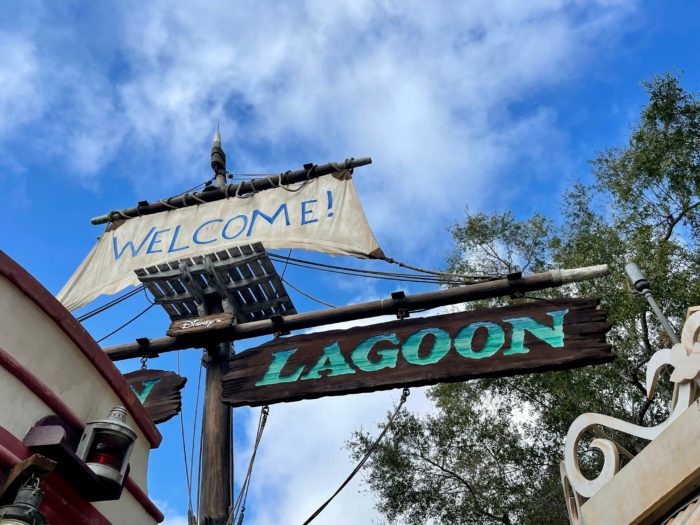 That's not to say that Disney guests have been without a water park in recent months. Disney's Blizzard Beach water park reopened to guests in March of 2021 and only recently closed for a refurbishment on January 2; but still, for fans of this topsy turvy oasis, it's been a long time since we've all been swept away to Typhoon Lagoon.
The Return of Typhoon Lagoon
Our team was on the scene the day Typhoon Lagoon reopened to guests after its lengthy closure.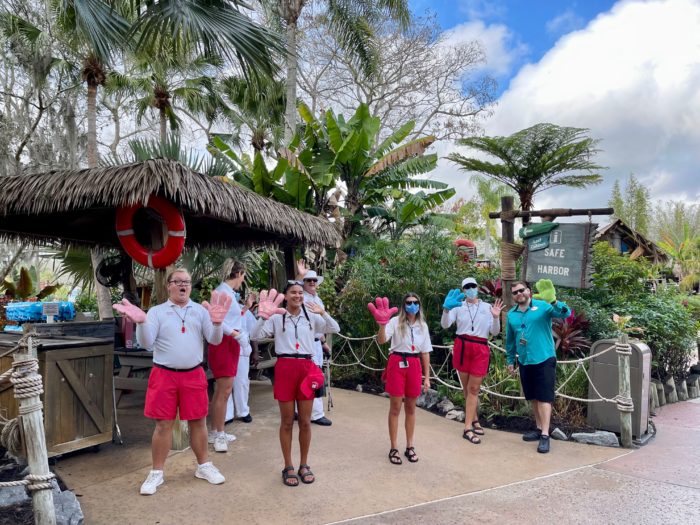 Not only did the park look clean and bright having received a few new coats of paint and some TLC during its hiatus, but the park also featured several new snacks!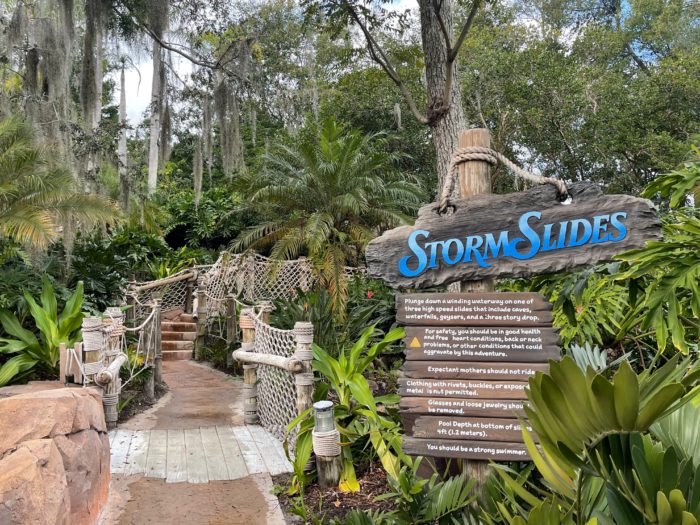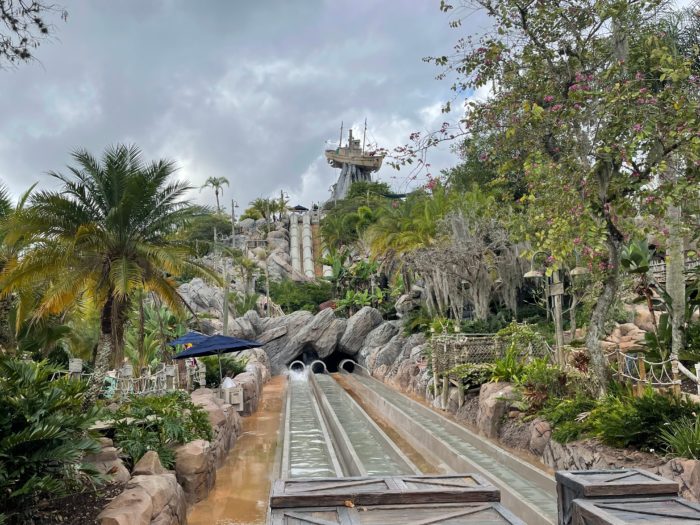 Here's the lowdown on what we encountered on opening day, as well as the current pricing for those water park extras.
New Refillable Mugs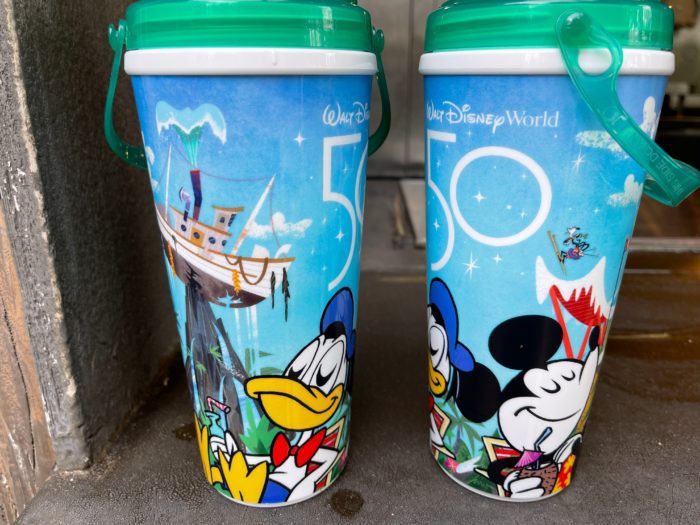 In celebration of Walt Disney World's 50th Anniversary, Typhoon Lagoon now offers a themed refillable mug for $11.99.
While the park's icon of Miss Tilly atop Mount Mayday is part of the design, so is Blizzard Beach's Summit Plummet meaning this mug is for both water parks.
EARidescent Ice Dream Cone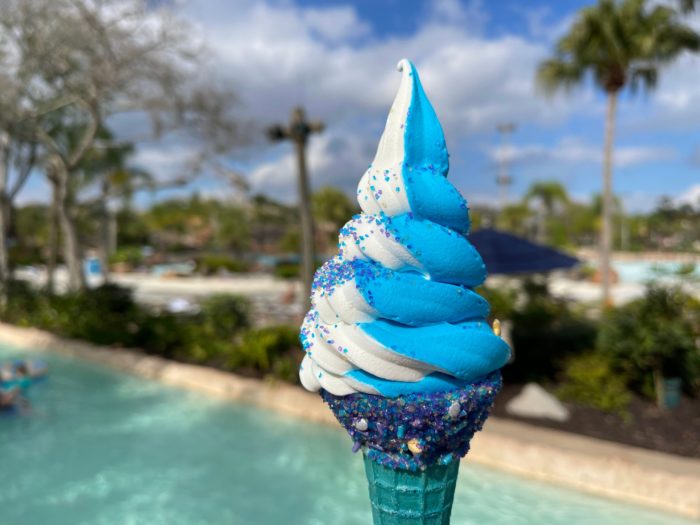 The 50th Anniversary trend of glittery EARidescent treats has made its way here too. At Happy Landings, which is also where you can still purchase an actual sand pail of ice cream, this new birthday cake flavored cone is available for $5.29.
Nachos, Dole Whips, & a Hei Hei Cone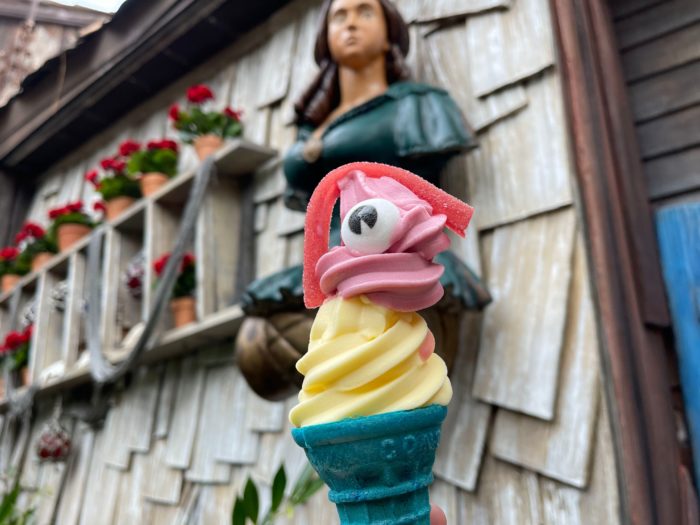 Snack Shack is where we found most of the park's new treats. In addition to the hearty option of Loaded Nachos with Walt's Chili for $11.99, Snack Shack is also home to a Moana-themed Hei Hei Cone (aka "Boat Snack") of pineapple and raspberry Dole Whip for $5.29.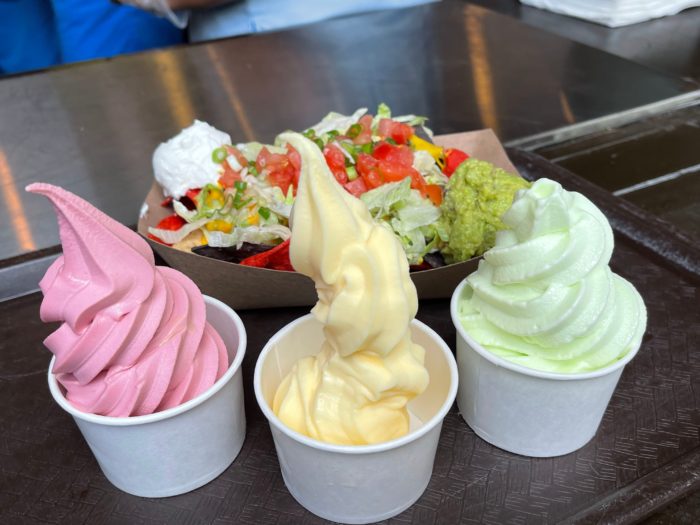 Guests can also enjoy their choice of Dole Whip flavors ranging from pineapple, lime, mango, and raspberry for $4.49 each.
Mini Donuts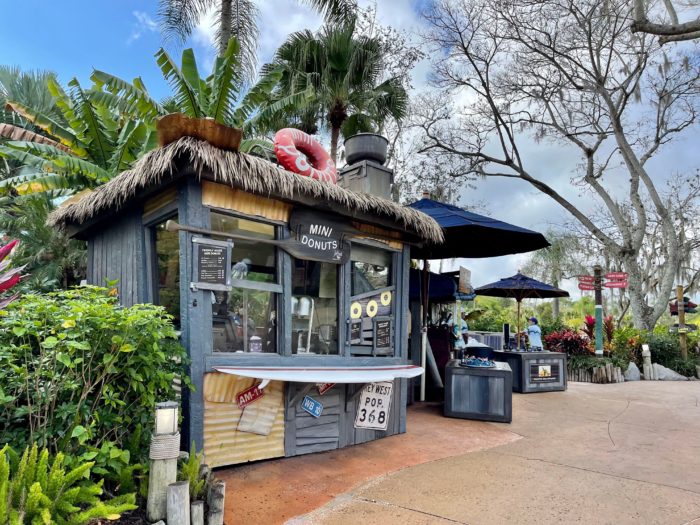 Yes, my fellow carb-lovers, while many things have changed in recent years, thankfully Typhoon Lagoon's mini-donuts haven't.
While this isn't a new park treat, we would be amiss if we failed to report on the status of this staple. Guests can enjoy 6 donuts for $4.89 or 12 donuts for $9.29 while dipping sauces are an additional $1.59.
Water Park Merchandise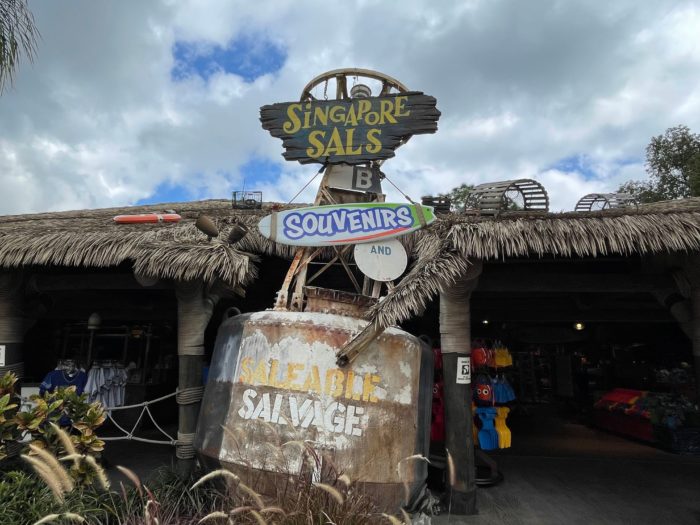 We also dropped by the park's gift shops for an overview of the Typhoon Lagoon merch selection upon reopening.
Here's a quick look of the souvenirs and sundries that were available on opening day: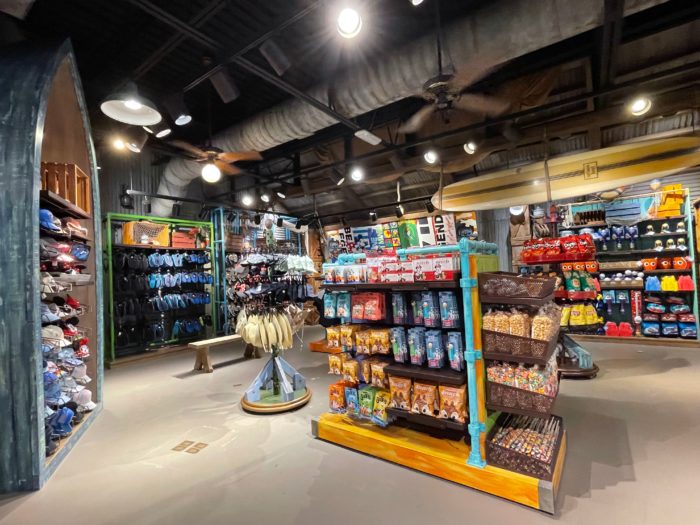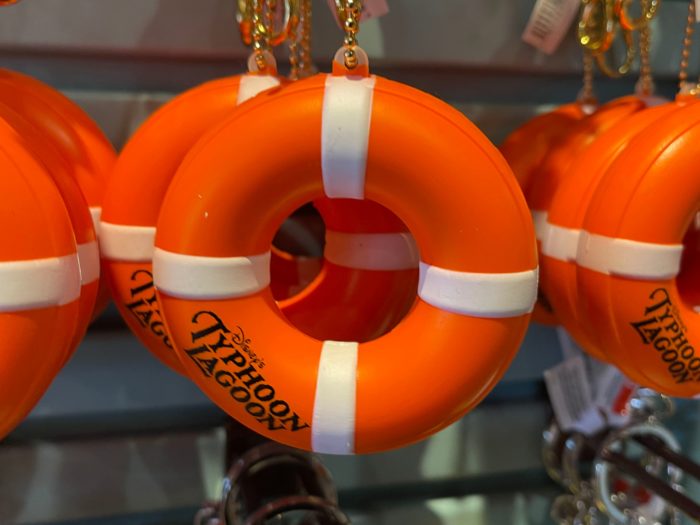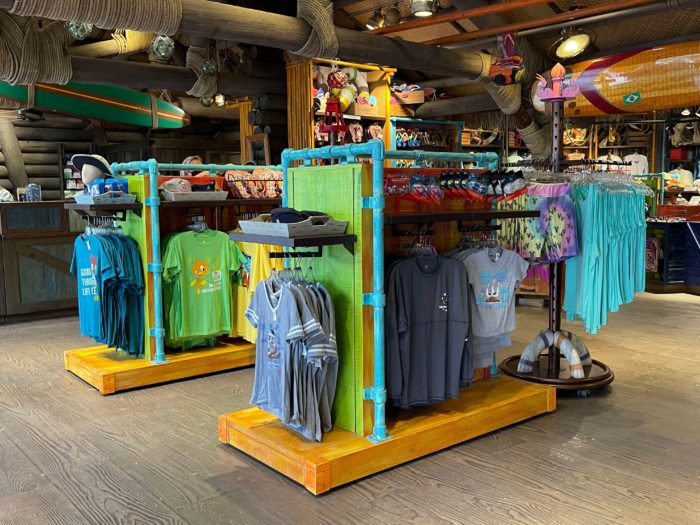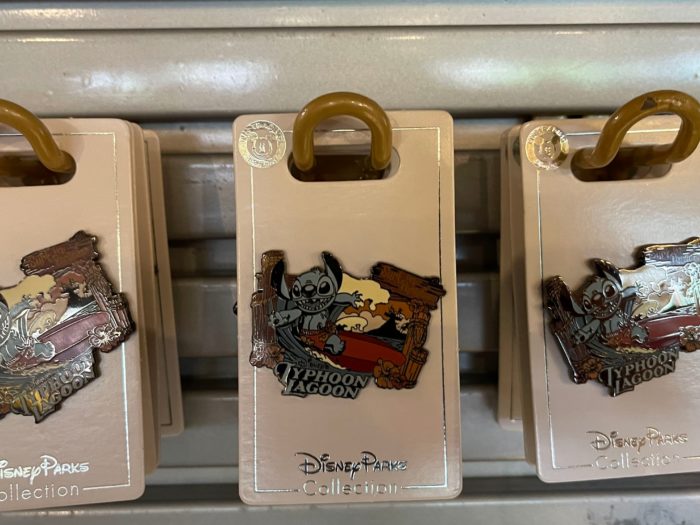 Private Umbrellas or Shacks
For guests looking for more than a beach chair, private umbrellas and shacks are available to rent in advance by calling 407-WDW-PLAY or on the day of your visit at High 'N Dry.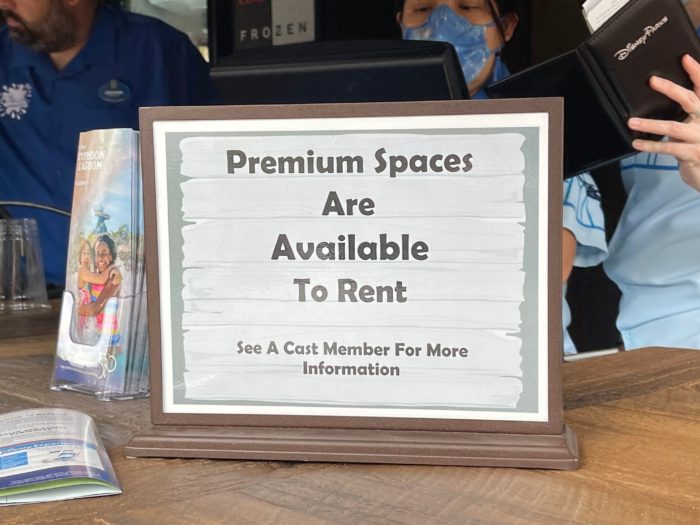 Typhoon Lagoon offers 6 umbrellas starting at $40 and which include towels.
The park's Beachcomber Shacks start at $225 and include towels, refillable mugs, water, & a Cast Member attendant to take your food orders. Food charges are separate.
Note: Rentals are in addition to park admission and advance reservations are recommended.
Typhoon Lagoon Highlights
Let's be real here, Typhoon Lagoon's Surf Pool with 6-foot waves puts all other wave pools to shame.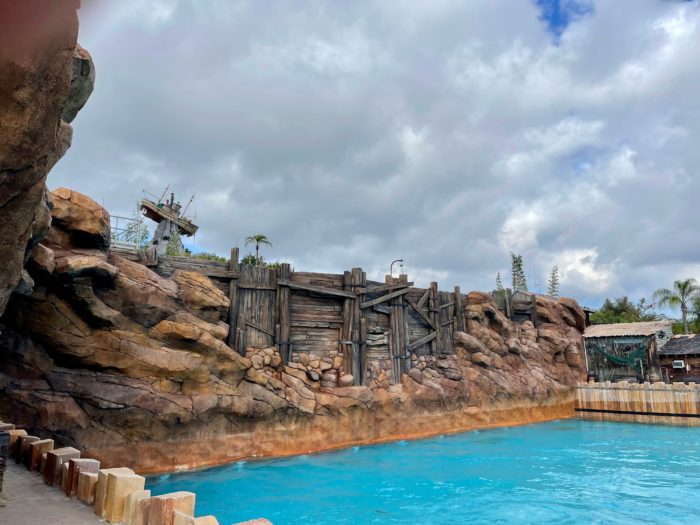 Also, since it is January, we especially loved that it's heated!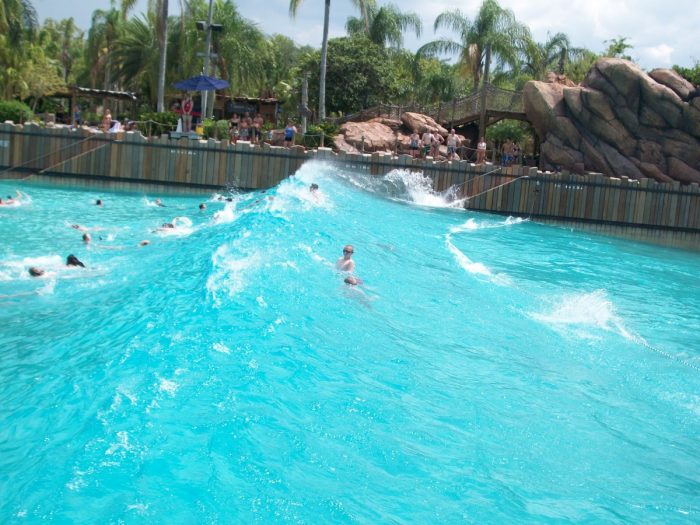 Moving on to other areas of the park…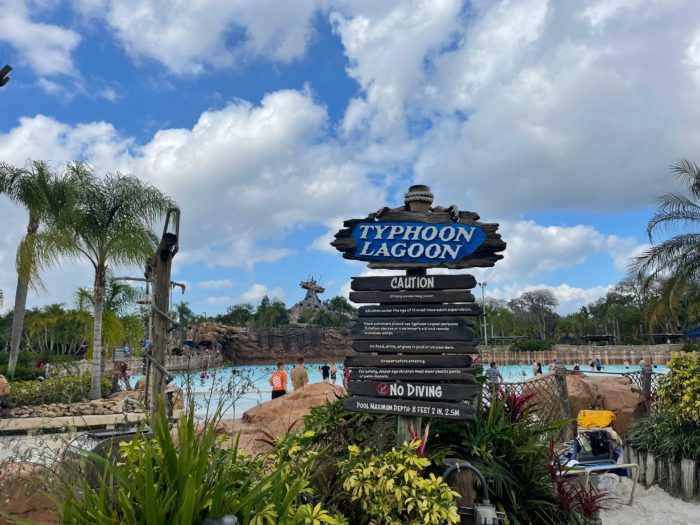 …we're thrilled to report that the famously chill Castaway Creek was as relaxing and nap-worthy as ever.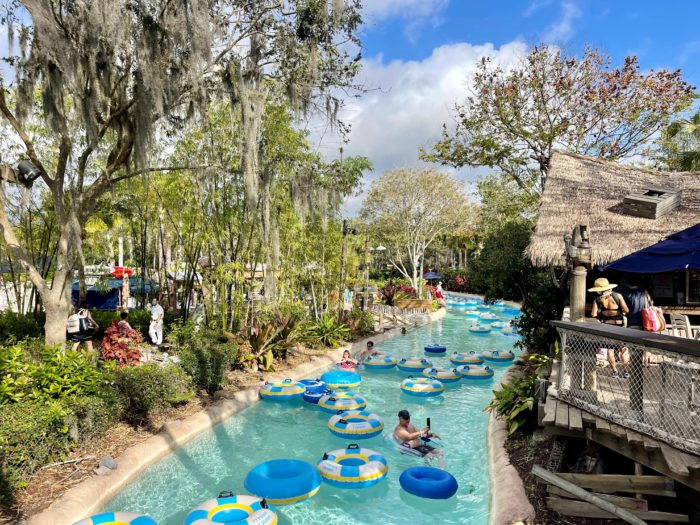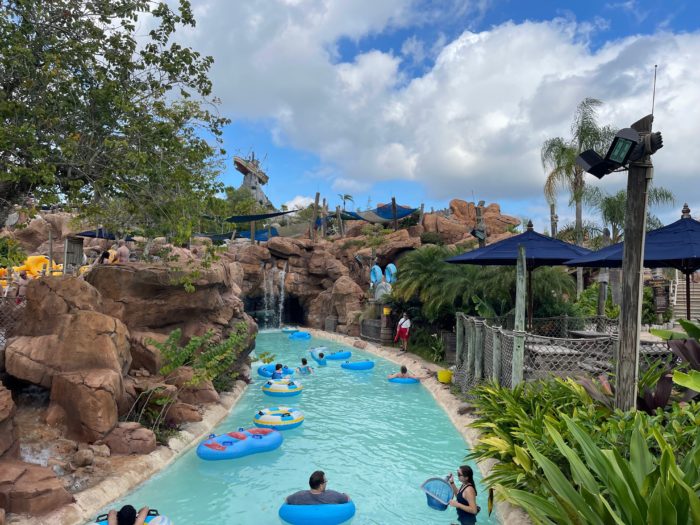 We also dropped by Ketchakiddee Creek which is the park's fantastic kids area.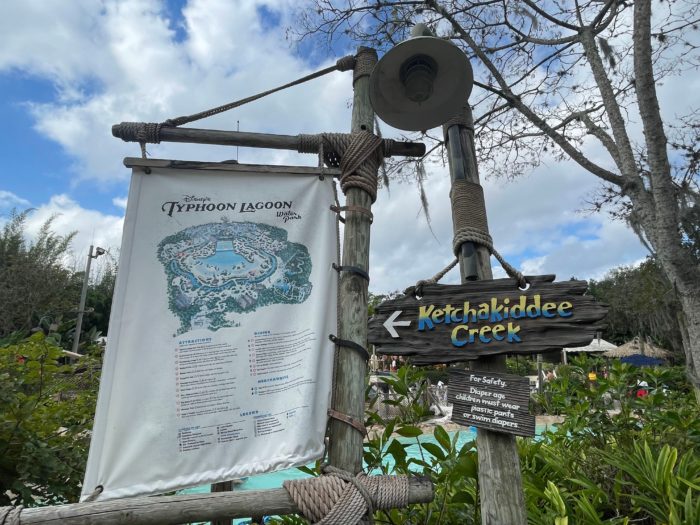 While we do love Blizzard Beach, Typhoon Lagoon is our top pick for anyone with little ones in tow; and Ketchakiddee Creek is a corner of the park solely dedicated to little Mouseketeers 48″ and under.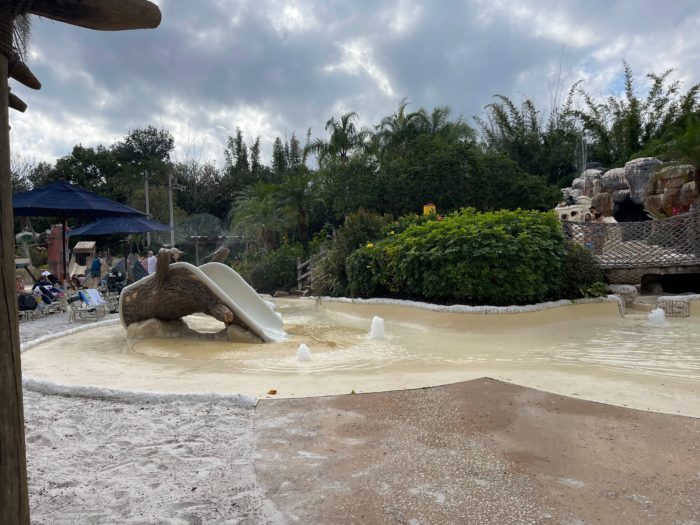 Here guests will find zer0-entry ponds complete with bubbling jets and gentle waterfalls, as well as tons of low, covered seating, lots of sand, and convenient access to restrooms & food.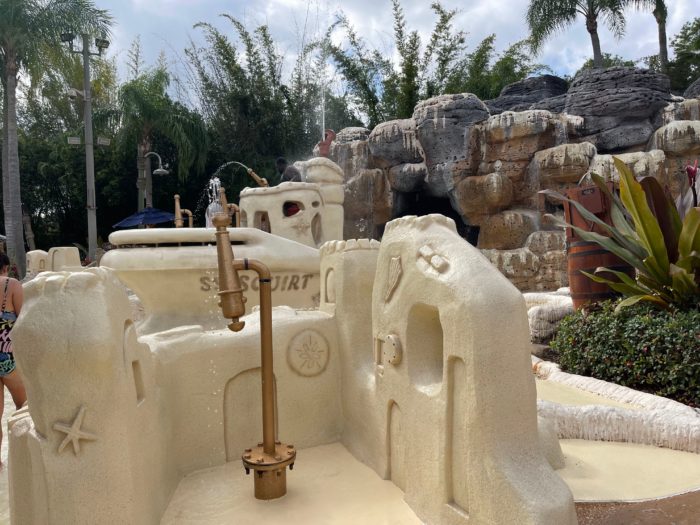 If your kids are all about playing in the abundance of sand, do note that sand toys are available for purchase at the park's gift shops.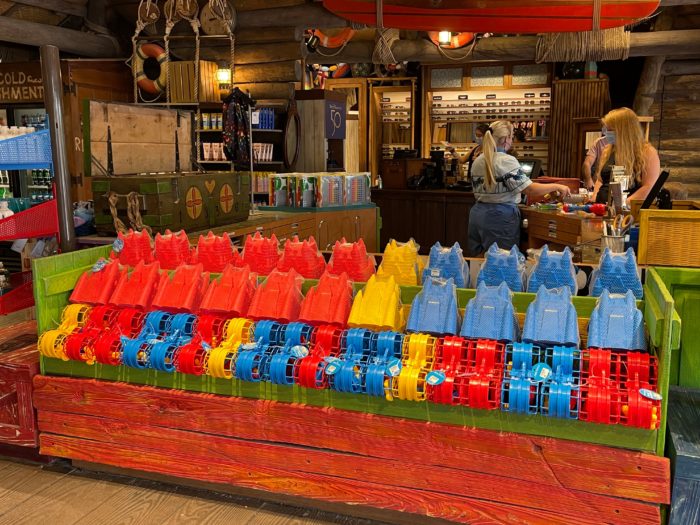 Tickets
For guests looking to visit Typhoon Lagoon, there are two water park ticket options whose rates vary by date and discount.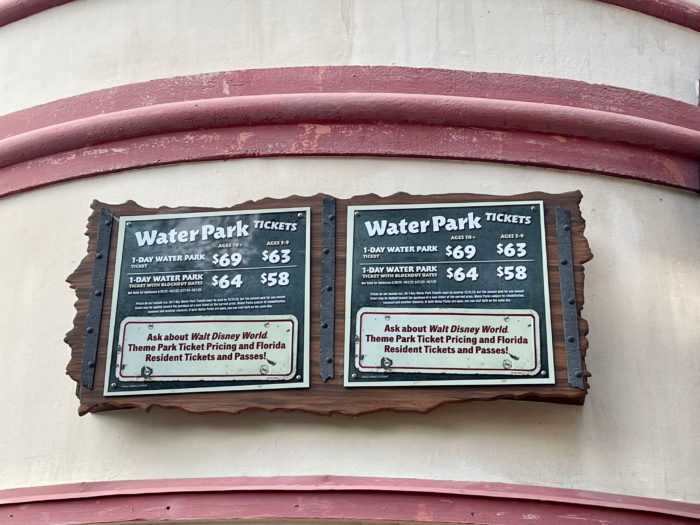 1-Day Tickets range from $58 per child ages 3-9 to $69 per adult.
1-Day Water Park Ticket With Blockout Dates are typically a few dollars cheaper with blackout dates currently listed for May 28 to October 2, 2022, and May 27 to October 1, 2023.
Note: Water park tickets provide 1-day admission to either Blizzard Beach or Typhoon Lagoon; although, at this time, Blizzard Beach is closed for refurbishment.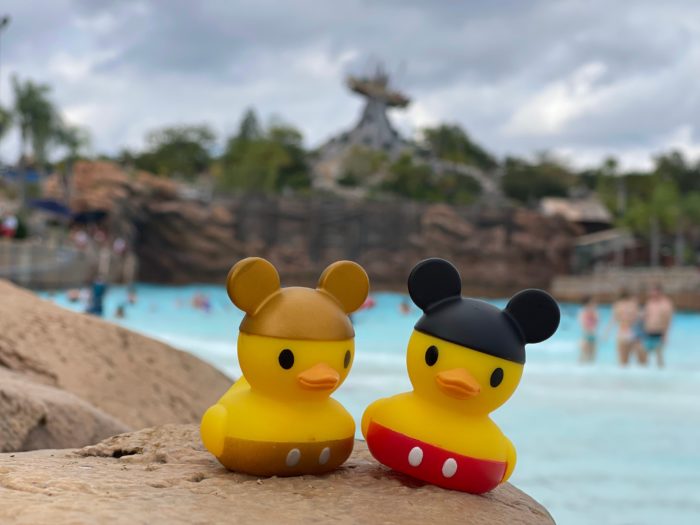 It's also worth noting that guests do NOT need a park reservation to enjoy Typhoon Lagoon, which is just another win in our opinion.
However, do be aware that Typhoon Lagoon may close due to weather, especially during the winter months.
Do you plan for a water park day when you visit Walt Disney World? Are you team Typhoon Lagoon or Blizzard Beach? Let us know in the comments!