Typhoon Lagoon May Reopen on January 2, 2022, at Walt Disney World!
It looks like Disney's Typhoon Lagoon water park will reopen on January 2, 2022. That's good news for families who like water parks, because Typhoon Lagoon has two of the highest-rated water rides in Orlando:
The family raft ride Miss Adventure Falls is rated 4.5 stars out of 5 by every age group, from pre-schoolers to seniors!
Crush 'n' Gusher, Disney's original water-based roller coaster, gets 4.5 stars from grade school kids through adults.
To help you get ready, we've got Typhoon Lagoon touring plans that show how to experience the park's best slides and attractions with minimal waits in line.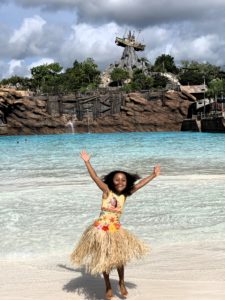 Local weather in Orlando is great this week, with temperatures as high as the mid-80s. Bring your bathing suits, and let's hope that continues for the next couple of weeks.
The closest resorts to Typhoon Lagoon are Disney's Old Key West, Saratoga Springs, Riviera, and Caribbean Beach resorts.
Disney hasn't yet said whether bus transportation to Typhoon Lagoon will require a stop at Disney Springs (like how getting Blizzard Beach from most Disney hotels requires a stop at Animal Kingdom). To cut down on transportation times, it might be fastest to use a ride-sharing service like Uber or Lyft to get between your hotel and Typhoon Lagoon.
The TouringPlans Travel Agency can help you find a great hotel AND get water park tickets for your visit. Booking with us gets you free access to all of our touring plans and travel tools too!