UP Is Away–New Bird Show at Disney's Animal Kingdom
Back in 2018, as part of Disney's plan to include characters in just about anything, the bird show in the Asia section of Disney's Animal Kingdom was revised to become UP! A Great Bird Adventure. Although seeing the birds do their antics is always enjoyable, the addition of the characters into the show felt really forced. When Disney announced their list of attractions that would be reopening, UP! was not on the list. Needless to say, guests to Animal Kingdom were a bit surprised to see showtimes posted on opening day.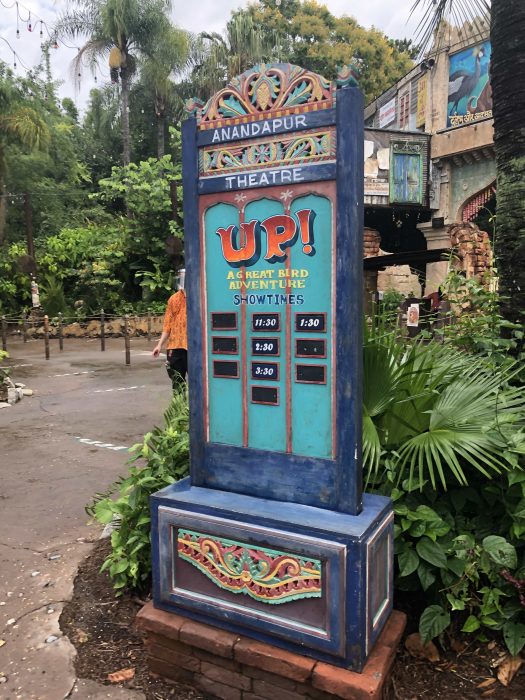 Short-answer, UP is out — no more Russell and Dug awkwardly standing on stage. The focus of the show, as it should be, is back on the birds.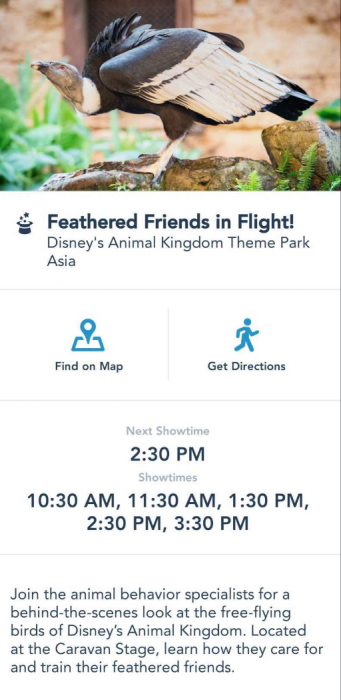 The new show, Feathered Friends in Flight, feels more fast-paced and still has audience participation, albeit in a COVID-19-responsible way (a foot powered rocket launches an item in the air for a bird to retrieve instead of having a person throwing it by hand into the air, for instance).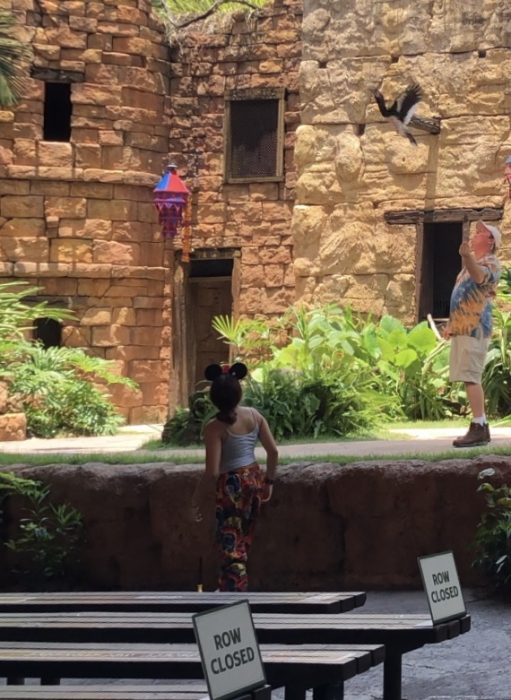 Birds bring out the oohs and aahs as they fly around the (socially distance seating) amphitheater, providing a delightful experience for young and old alike.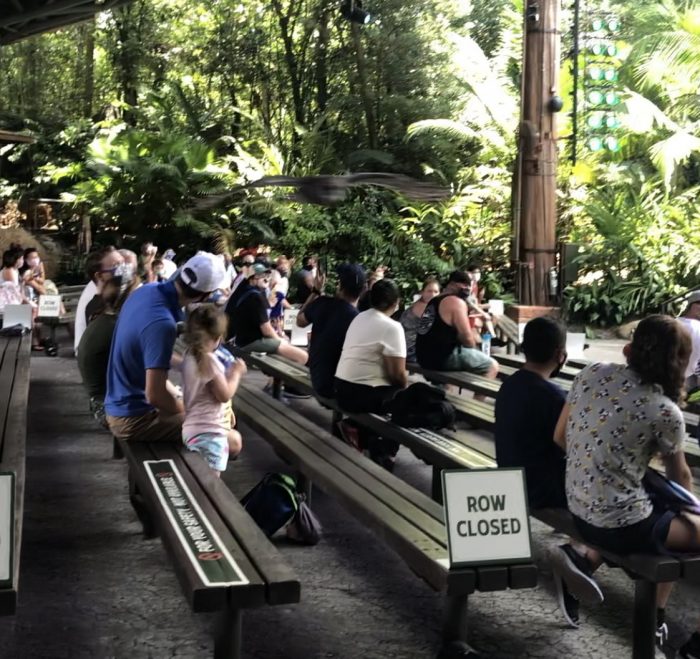 In short, this is a significant improvement on its previous incarnation, and a welcome sight at Disney's Animal Kingdom. If you're looking for a place to take a break during your day, you could do far worse than stopping by this show.