What to Expect During Holiday Time at Disneyland
The holiday season and Christmas celebrations are right around the corner at Disneyland Resort. Both Disneyland and Disney California Adventure will soon be stuffed to the brim with holiday cheer and festive decorations. The 2023 holiday season begins November 10, 2023 and runs all the way until January 7, 2024. In this post we'll go over all the seasonal offerings you can expect to see at Disneyland  during the holidays.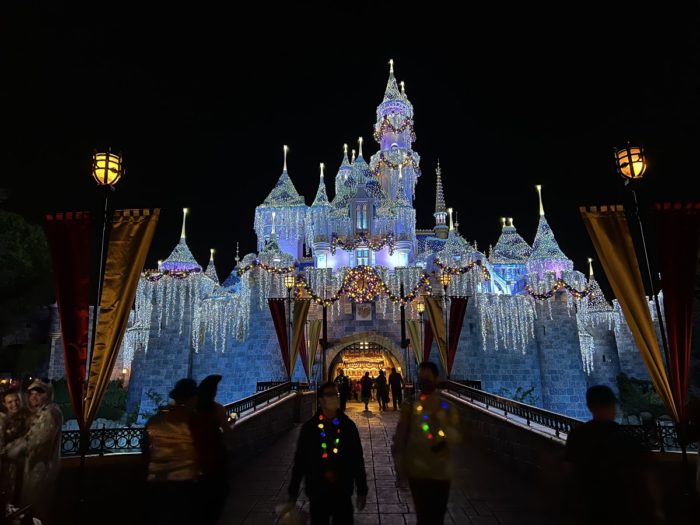 Wintertime Enchantment at Sleeping Beauty Castle
When the sun goes down Sleeping Beauty Castle is transformed with shimmering icicles, Christmas lights, and other décor. Several times throughout the night the castle lights will dim, and then a relight in stages while music swells and "snow" falls around the park's hub and Main Street, U.S.A. Check the times guide during your visit because you wont want to miss this.
"Believe…In Holiday Magic" Fireworks
It's always fun to end a day at Disneyland with a fireworks spectacular. The holiday version of show includes a festive soundtrack, sparkling lights on Sleeping Beauty Castle, and "snow" on Main Street, U.S.A. and the area around "it's a small world." While the best view is on Main Street, U.S.A., fantastic views are also available around the Rivers of America and "it's a small world." The show is usually scheduled for 9:30 PM.
It's worth mentioning that fireworks shows frequently get canceled due to winds at higher elevations. Also, Disney has not yet confirmed if "Believe…In Holiday Magic" will be performed every day. Currently fireworks shows are only performed Fridays, Saturdays, and Sundays.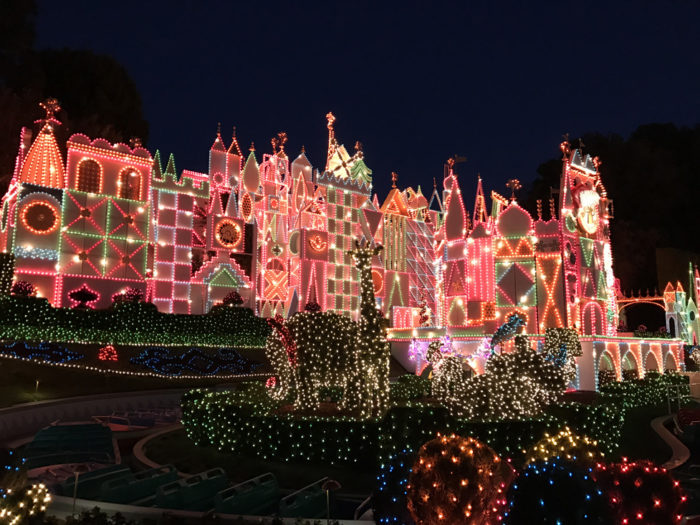 "it's a small world" Holiday 
The highlight of the entire Disneyland holiday celebration is "it's a small world" Holiday. The ride's exterior is decked out with the most impressive light display you'll ever see. Inside you'll find that the entire ride has been transformed in to a winter wonderland.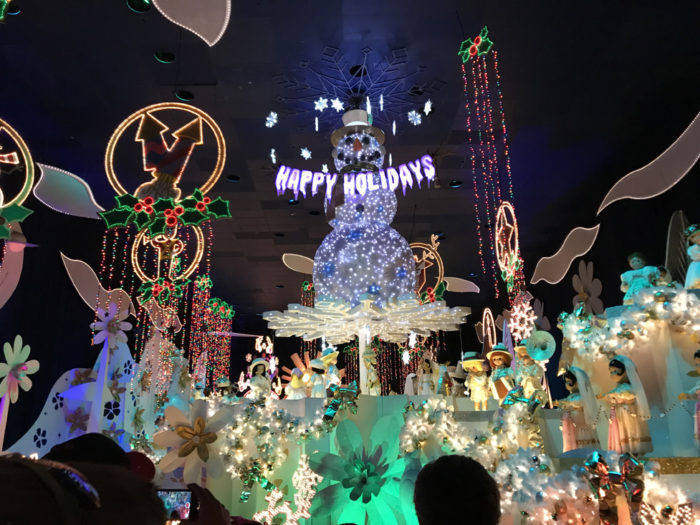 They don't just throw some garland on a few things here and there. The entire ride receives beautiful regional adornments while the cast of dolls sing holiday classics in their native language.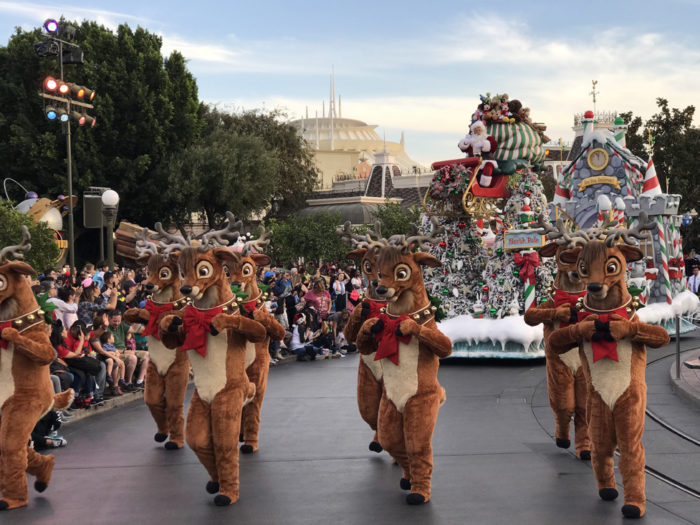 A Christmas Fantasy Parade 
For almost 30 years A Christmas Fantasy Parade has been a staple of Disneyland's holiday celebrations. Everyone's favorite Disney characters are here, including Mickey, Minnie, Goofy, Anna, Elsa, Tiana, Buzz Lightyear, and so many more. They dance to a catchy earworm soundtrack that will be stuck in your head all day.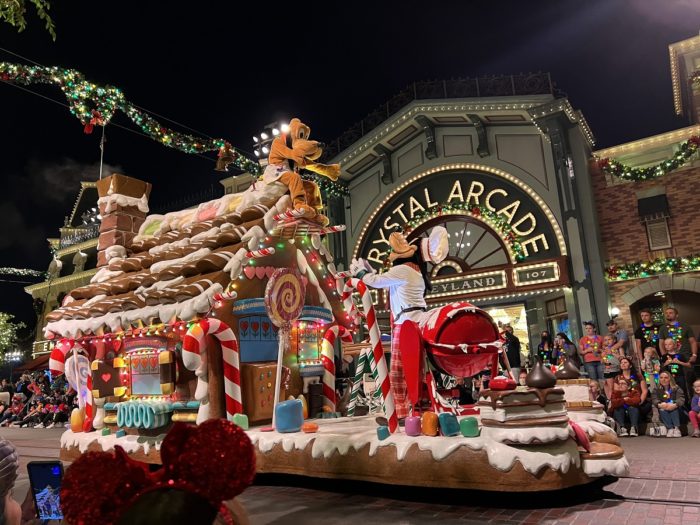 A Christmas Fantasy Parade is usually performed twice a day. On busy days guests line up for hours trying to get the best seats to view the parade, so if you are planning to see it be sure to arrive early to secure your spot.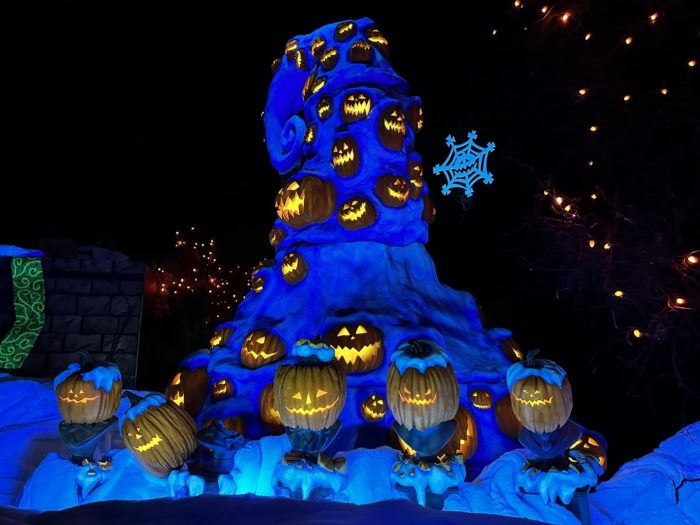 Haunted Mansion Holiday
Jack Skellington and the gang transform the Haunted Mansion during the Holloween and Christmas seasons. Like "it's a small world" Holiday, you'll hardly recognize the place.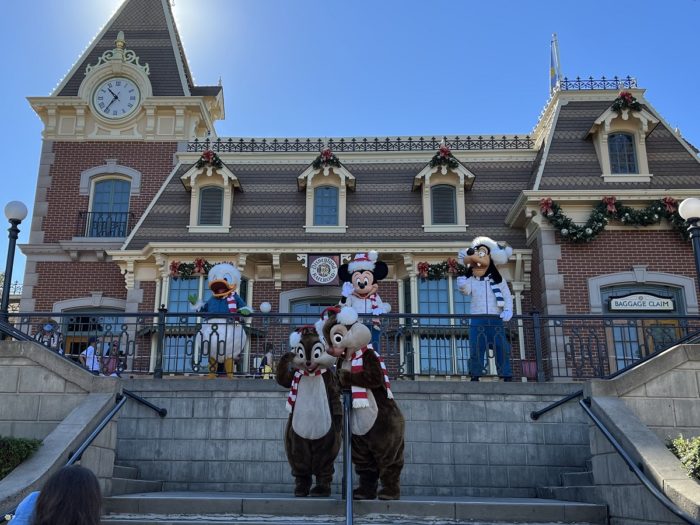 Characters in Holiday Outfits
Keep an eye out for Mickey, Minnie, Donald, Goofy, Pluto, and Chip & Dale in special seasonal outfits. They can be found in town square in Main Street, U.S.A. during most of the day. Usually each character will have their own line, and they'll come and go at random times and locations. Be patient, hang around town square and jump in line when you see a character appear.
Meet Santa
Disneyland visitors are able to take a picture with the one and only Santa Claus. Santa meets in Critter Country near the Pooh Corner store. Keep in mind Santa only meets November 10, 2023 to December 24, 2023.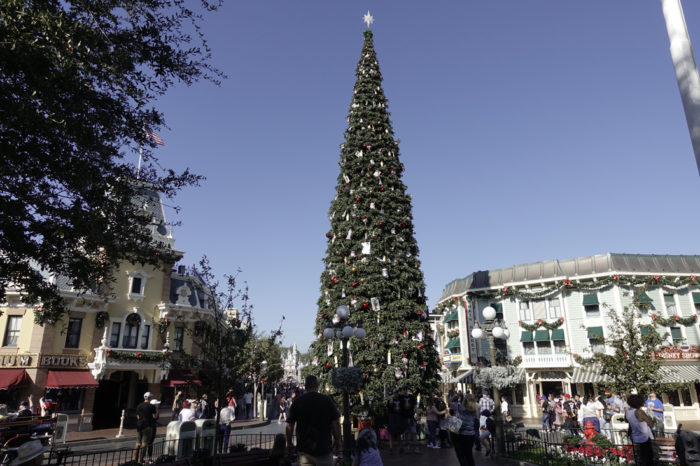 Holiday Decorations and Christmas Trees
Fans of holiday décor will love Main Street, U.S.A. during this time of year. Beautiful wreaths, garlands, and poinsettias grace every surface, but the highlight is the 60 foot tall Christmas tree in town square. At night thousands of lights make the tree sparkle. It's truly spectacular to see.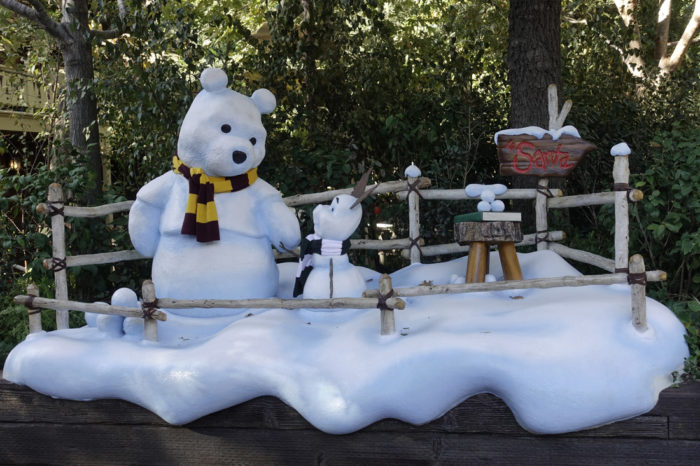 Main Street, U.S.A. isn't the only land to receive decorations. It's fun to explore and discover everything so be sure to make time in your time to walk around and soak it all in!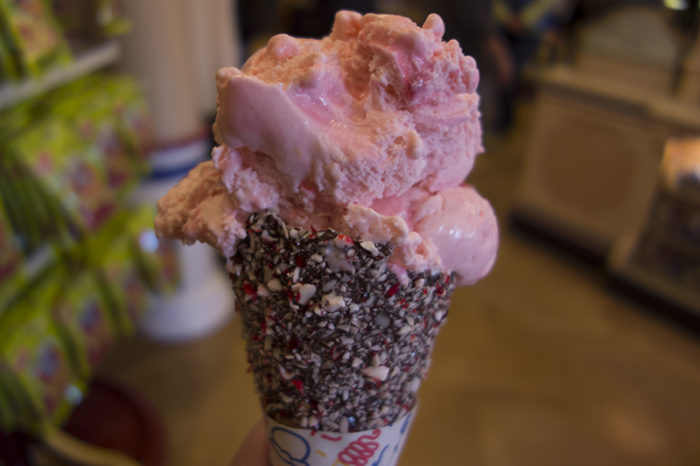 FOOD!
Disneyland goes all out with seasonal treats and food offerings. Fresh gingerbread Mickeys, "Yule Log" cakes, peppermint ice cream in candy cane cones, and so much more can be found at eateries all around Disneyland.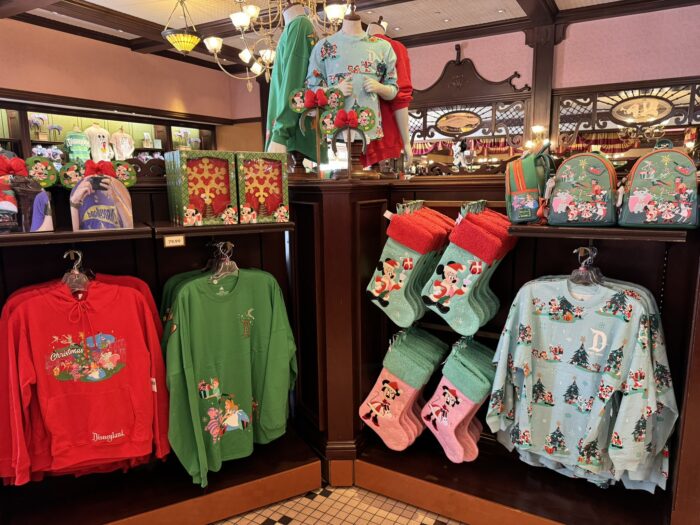 Merchandise
Each year Disneyland stocks more holiday merchandise than you could ever buy or use in 10 lifetimes. Anything you can imagine is available; funny hats, sweaters with Disney characters also wearing Christmas sweaters, light up and music playing wreaths, Christmas countdown statues, dozens of different Christmas tree ornaments, toys of Star Wars droids painted like Santa, and much more.
Plan your holiday 2023 Disneyland trip with us! Check out our Disneyland Crowd Calendar, which rates every day of the year on a scale of 1 to 10 so you can see how busy Disneyland and DCA will be during your visit. Also check out our Disneyland Touring Plans which show you how to beat the crowds and spend less time in line at your favorite rides. We can even book your vacation for you. Our agents are the best in the world and they're ready and waiting to help you plan your perfect Disneyland trip. Click here to get a quote!
What are you looking forward to at Disneyland this holiday season? Let me know in the comments.