Getting to Know Universal – Single Rider Lines
Standing at the entrance to an attraction at Universal Orlando you see signs for Standby, Universal Express Pass, and… Single Rider Line. What is that? Does it offer any benefits compared to other lines? How does it operate? We will answer those questions and more in this week's article all about Universal Orlando's single rider lines.
To understand what a single rider line is let us first look at how attractions load guests.
Attraction Loading 101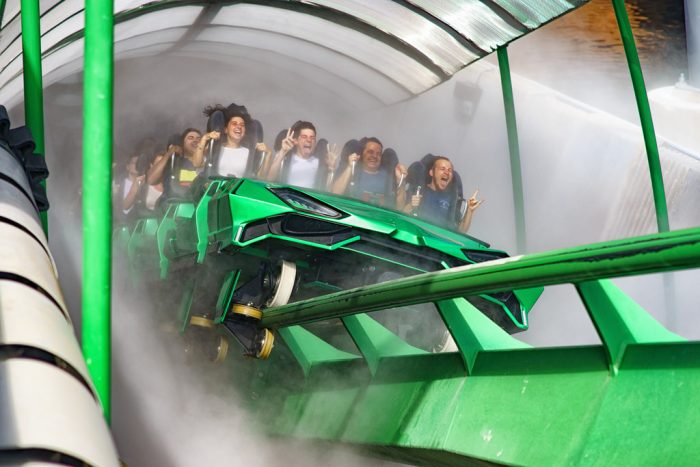 Guests experience rides in ride vehicles – from coaster cars to doom buggies. Ride vehicles are comprised of rows with a set number of seats – for example, The Incredible Hulk Coaster seats four guests per row, Men in Black seats three per row, and Hagrid's Magical Creature Motorbike Aventure seats two per row.
Guests travel in parties of various sizes, from one guest to over a dozen that don't match the vehicle design. This discrepancy creates open spots in seating and a loss of efficiency, a big no-no at Universal. This amount of guests dispatched, and the amount the cycles dispatched in an hour, form the basis of the hourly ride capacity of an attraction. For example, a party of three would leave one seat empty for their row.
To solve this problem Universal created a line just to fill those odd gaps in seating.
What is The Single Rider Line?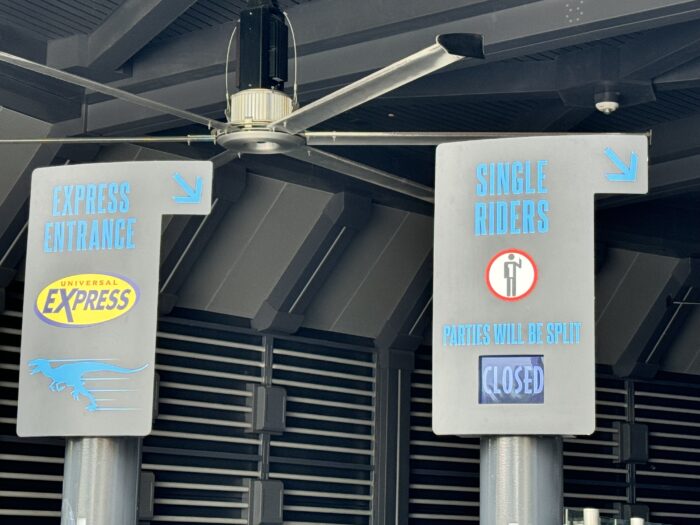 Single rider line is a separate queue that exchanges being seated with your party for a shorter wait time. These guests fill in the gaps of seating on a ride, increasing the hourly ride throughput of the attraction. A higher ride throughput leads to shorter lines, more guests experiencing the attraction, and thus higher guest satisfaction.
The following attractions offer single rider lines at Universal Orlando.
| | |
| --- | --- |
| Universal Studios Florida Single Rider Liners | Islands of Adventure Single Rider Liners |
| | |
We really like the single rider lines for solo travelers and recommend using them to save time but with some reservations. First, they are a great way to skip long waits at most attractions. During one visit, Harry Potter and the Escape from Gringotts displayed a 45-minute standby wait but my party walked onto the attractions through the single rider line.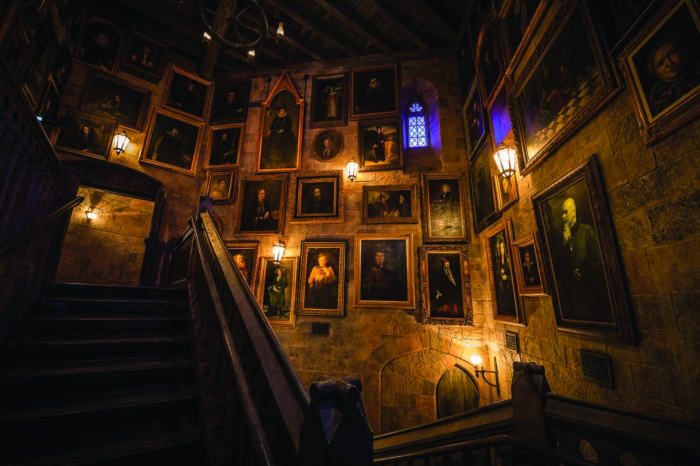 But single rider lines skip most of the highly themed queues, such as the hall to Gringotts Bank or the spooky caves of Skull Island at Reign of Kong. Sometimes single rider lines are closed, this normally occurs at the park open, the park close, and during quiet periods of the year. If the line is open it still might not save guests much time, for example, the Hagrid's Magical Creature Motorbike Adventure single rider line is slow and the entrance is mid-way through the Standby queue.
Single Rider Lines We Skip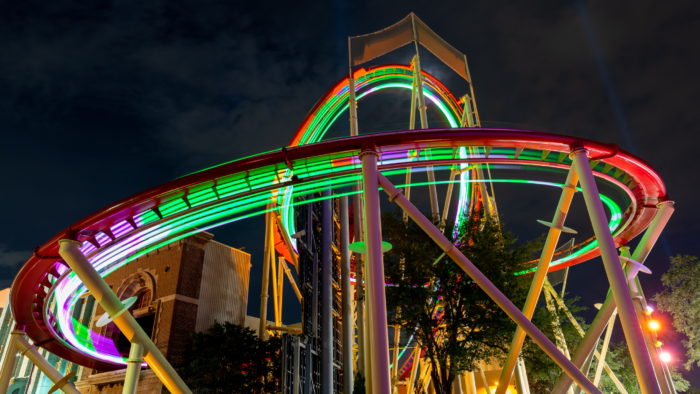 Not all single rider lines are created equal. We skip these single rider lines when touring because they do not save time compared to the standby line on average and/or are poorly designed
Hagrid's Magical Creature Motorbike Adventure – Hagrid's seating design is not conducive to single riders and many times the wait in the single-rider line is as long as standby.
Skull Island Reign of Kong – starts partially through the Standby line and skips over the entirety of the themed queue. Infrequently open.
Hollywood Rip Ride Rockit – Similar to Hagrid, Rip Ride Rocket's design is not conducive for single riders.
Single Rider Lines We Use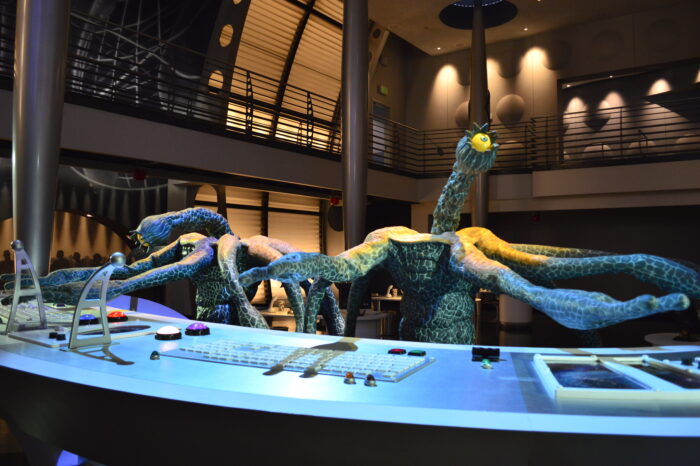 Some rides are fantastic for single riders due to their seat configurations and queue design. We find ourselves using the single rider lines frequently at the following attractions:
Men in Black Alien Attack – Alien Attack's story fake-out in the stayby queue doesn't have the impact it once did plus the two, three-seat row vehicle design requires more single riders than average.
Transformers: The Ride 3D – The stand-by queue is uncharacteristically stale and the single rider line is frequently empty.
Harry Potter and The Forbidden Journey – The original Potter ride's popularity has waned over the years and the single rider line is less swamped. We suggest first-time riders experience the full queue first.
Touring Tips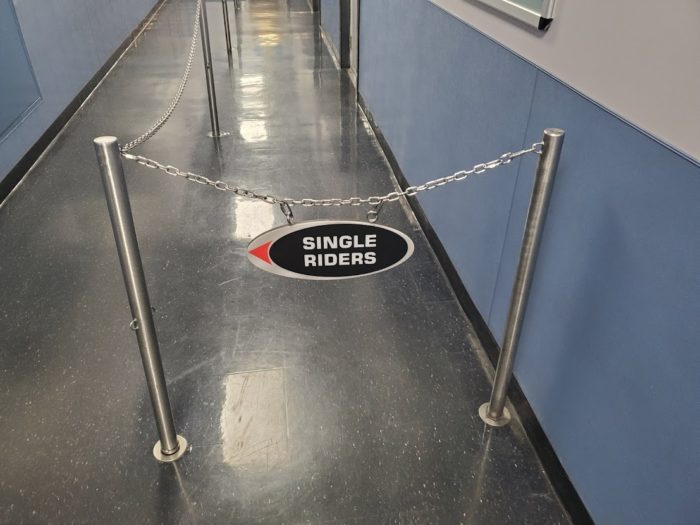 All single rider lines operate at the discretion of Team Members. Single rider lines will close during light attendance days and right as the park opens and closes.
All groups will be split up and rider swap for children is not offered, check the attraction's height requirements before choosing the single rider line.
Single rider lines skip most of the queue theming, we recommend using single rider lines once you have experienced the attraction's queue in full.
Do you use Single Rider Lines at Universal? Which are your favorites? Leave your thoughts in the comments below!