25 Drinks of Christmas – Day 6: SANTA'S COOKIES & MILKSHAKE at Toothsome Chocolate Emporium
The Christmas season is our absolute favorite time of the year. Growing up, one of the little things I loved most was getting an Advent calendar and counting down the days until Santa would be coming down the chimney. As I grew older, I had to leave Advent calendars in the rear view mirror,* but I still miss that daily countdown building anticipation to the big day. So, we're going to start a virtual Advent calendar here at TouringPlans. For 2022, we are going to countdown our favorite drinks at Walt Disney World and the Universal Orlando Resort.
Criteria: Drinks can be alcoholic or nonalcoholic. Drinks can come from any venue on the property. Bonus points are awarded for the atmosphere where the drink is served. Any drink with glow cubes is immediately disqualified. Ready? Let's go!
The Drink – Santa's Cookies & Milkshake
Location – Toothsome Chocolate Emporium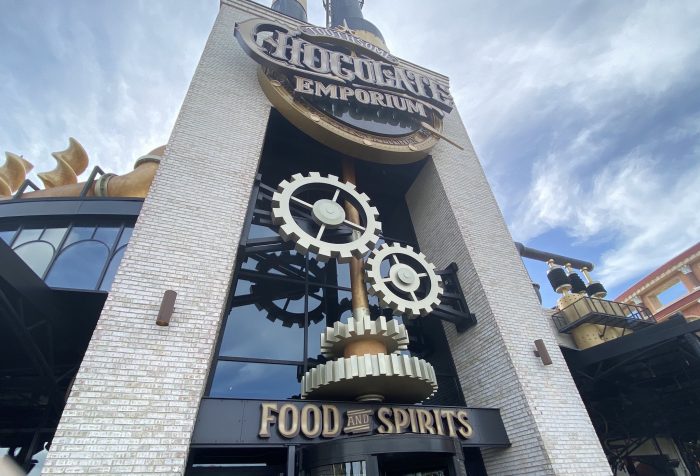 SANTA'S COOKIES & MILKSHAKE – Ingredients: Vanilla and cookie butter ice cream with chips ahoy mini cookies, holiday sprinkles, buttercream icing and a chocolate Christmas tree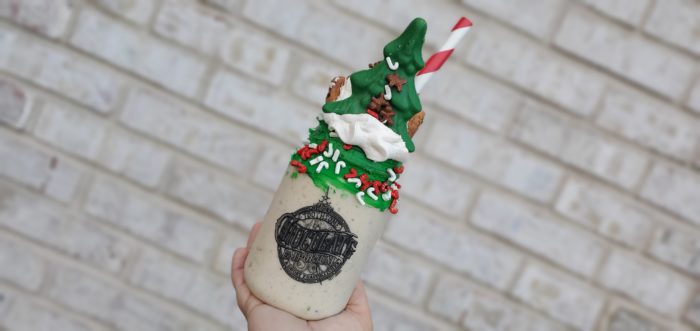 As always, the shakes at Toothsome are always next-level bonkers, and Santa's Cookies & Milkshake doesn't disappoint.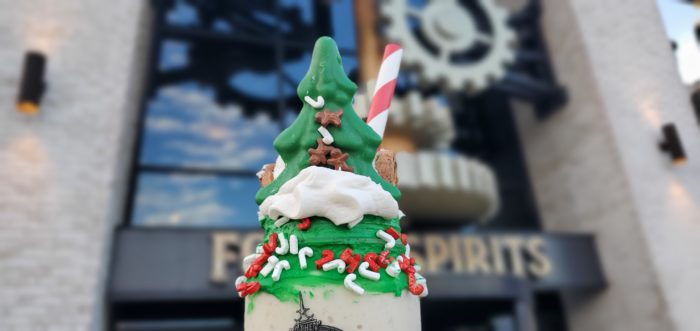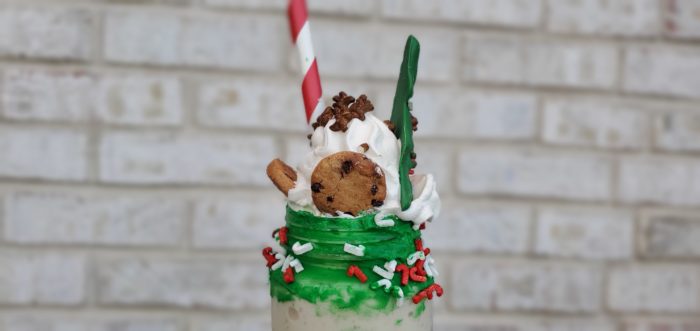 The details are amazing. These cute little gingerbread men could have easily just been milk chocolate sprinkles and it would have been "good enough" but Toothsome went the extra mile.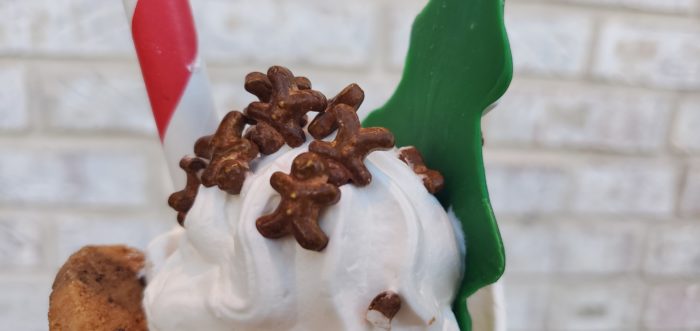 The walk-around meet-and-greet characters Penelope Toothsome and her robot companion Jacques have added evergreen and holly to their hats.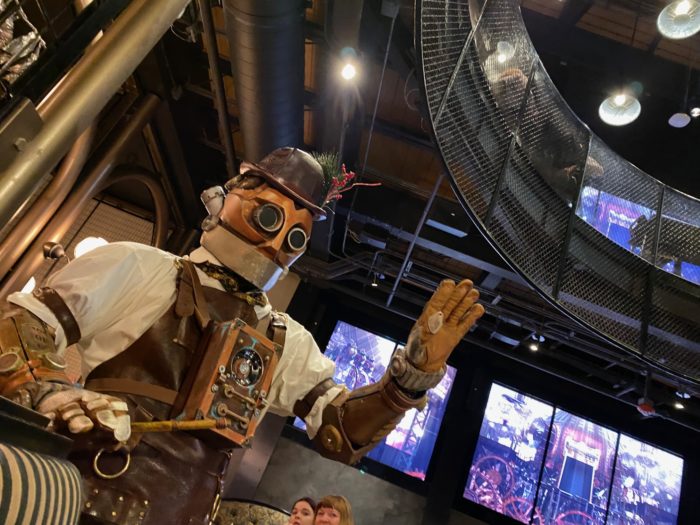 Quick reminder that Toothsome has one of the pound-for-pound best menus in all of the Universal Orlando Resort and is the place I bring all my visiting friends and family. Yes, the outrageous milkshakes and desserts are the draw, but the overall menu literally has something for everyone no matter how picky the eater. There are a couple "chocolate-infused" items on the menu – such as the amazing chocolate almond bread – but don't think this restaurant is like if Buddy the Elf was the Executive Chef adding candy to everything. Among the highlights on the menu are the pork belly sliders, rib eye steak sandwich, and even an all-day everyday brunch menu with items like waffles, French toast, and quiche.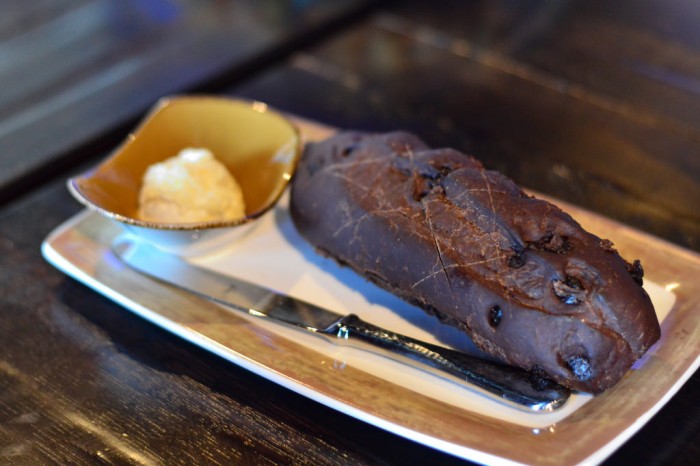 The drink menu at Toothsome is also quite extensive. Like the food, there are a couple of fun drinks that they use chocolate with, including the Chocolate Cherry Mule…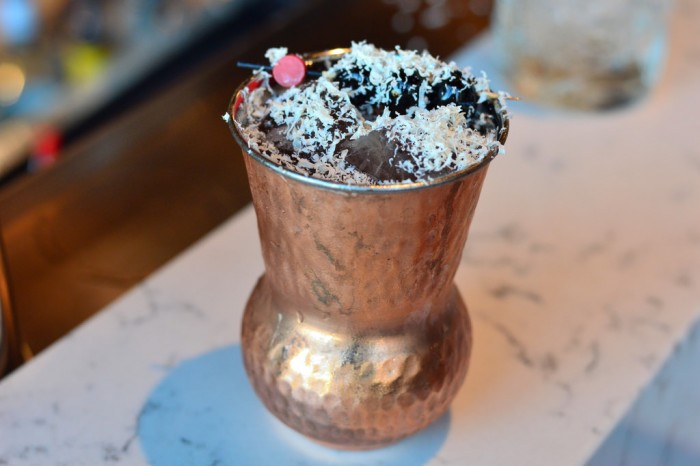 …and the Chocolate Stout. But otherwise you're talking about one of the most loaded bar menus on the property filled with cocktails and beer options.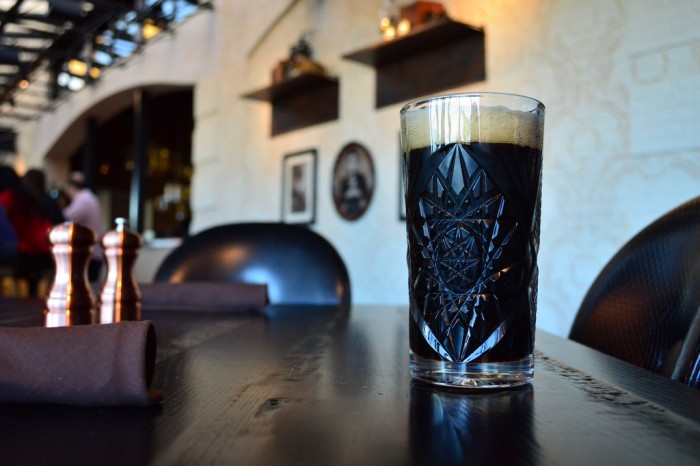 All that said, you gotta go for the milkshakes…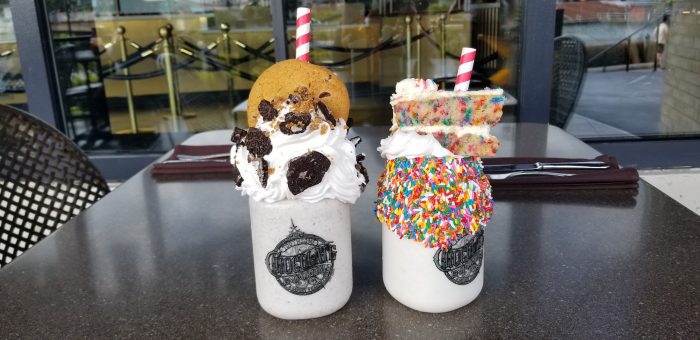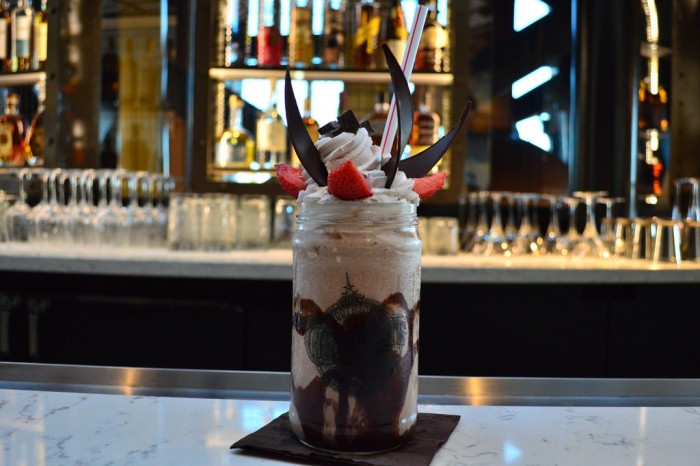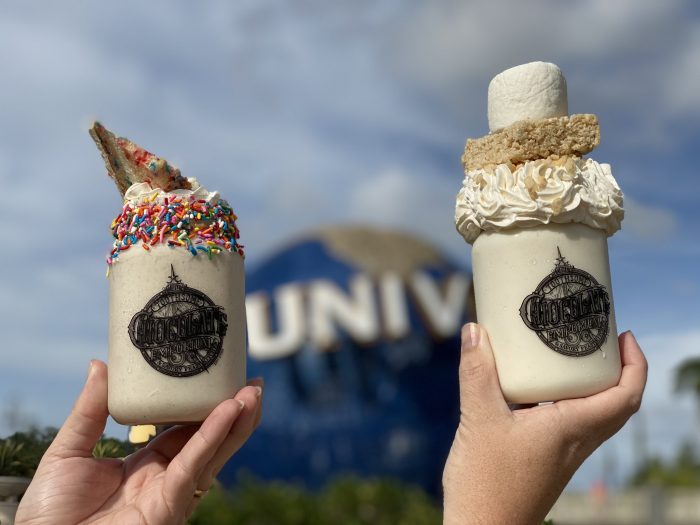 One of the most amazing things about Toothsome is that they regularly put out season milkshakes for various events at Universal. The Santa's Cookies & Milkshake is of course themed to this year's holiday celebration, but here is the shake made for Halloween Horror Nights 31.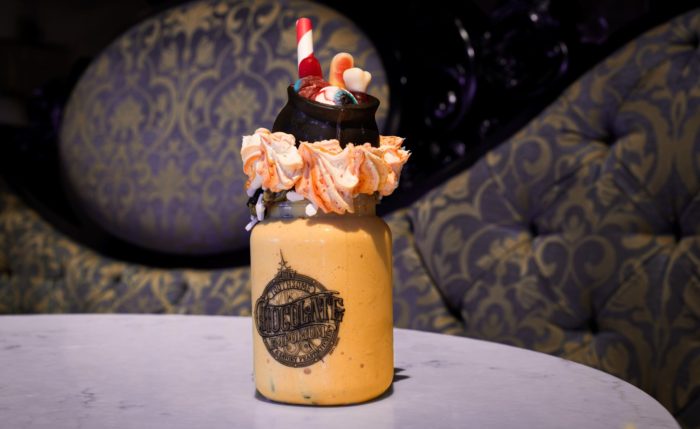 Here is one of their milkshakes made during Mardi Gras season.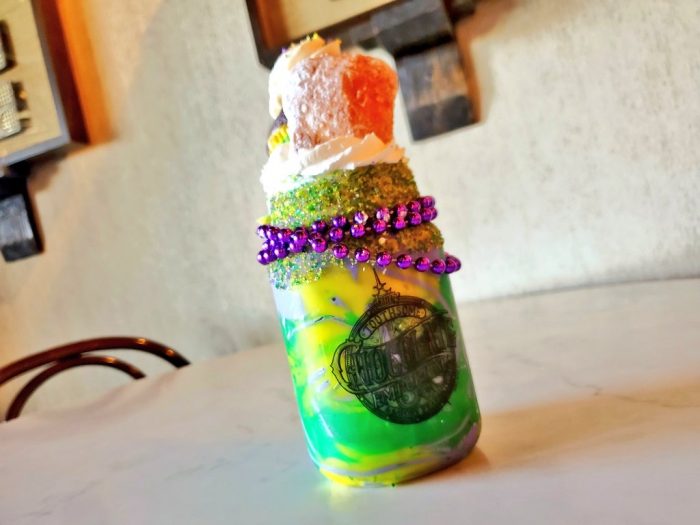 Along with a Mardi Gras shake from an earlier year.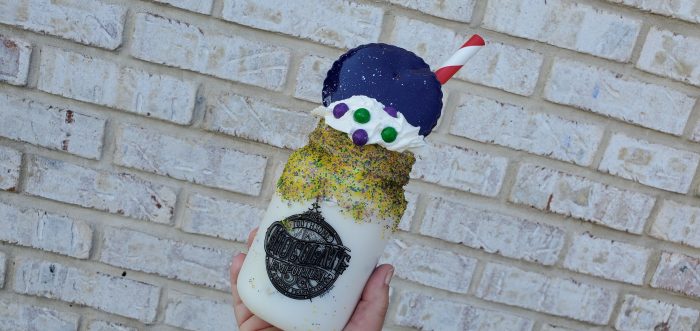 25 Drinks of Christmas TouringPlans Brought to Me…
See you tomorrow for the next entry into the 25 Drinks of Christmas Countdown, where we are going to head over to Harambe Village in Disney's Animal Kingdom. If you had fun, be sure to check out any of our other fun series including Theme Park Hills to Die On, the adventures of David & Derek (theme park's Goofus & Gallant,) or the famous (infamous?) Theme Park Turkeys of the Year awards. for your listening pleasure, check out the Parkscope Podcast. Your humble author can also be seen producing typos at an inhuman rate on Twitter: @derekburgan
The 25 Drinks of Christmas series couldn't be done without an All Star team behind us including world class photographers Michael Carelli, Brandon Glover, Scott Sanders, and Hedghehog's Corner. The drink listing came from a double-secret blue ribbon panel comprised of SAT SIX Fun Squaders including: Megan Stump, Nitro230,The Man Formerly Known as @DrunkAtDisney, Bethany Vinton, Parkscope Joe and Parkscope Nick. As always, Digital Maestro Scott Walker was the cherry on top of the sundae.
*That is an absolute lie. I still buy an advent calendar every year with chocolates in it, and I also buy an annual box of Christmas Crunch, but we'll keep that between us.