25 Drinks of Christmas: Day 1 – DUCK DUCK RAZZ from The BOATHOUSE
The Christmas season is our absolute favorite time of the year. Growing up, one of the little things I loved most was getting an Advent calendar and counting down the days until Santa would be coming down the chimney. As I grew older, I had to leave Advent calendars in the rear view mirror,* but I still miss that daily countdown building anticipation to the big day. So, we're going to start a virtual Advent calendar here at TouringPlans. For 2022, we are going to countdown our favorite drinks at Walt Disney World and the Universal Orlando Resort.
Criteria: Drinks can be alcoholic or nonalcoholic. Drinks can come from any venue on the property. Bonus points are awarded for the atmosphere where the drink is served. Any drink with glow cubes is immediately disqualified. Ready? Let's go!
The Drink – Duck Duck Razz
Location – The BOATHOUSE in Disney Springs
We are starting our drink series off at one of our favorite spots at Disney Springs: The BOATHOUSE.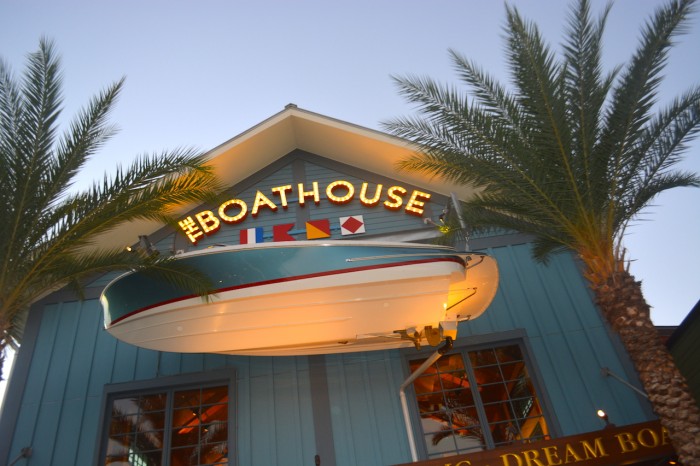 DUCK DUCK RAZZ – Ingredients: Stoli razz, peach Schnapps, blue curacao, lemon juice, and simple syrup.
The ingredients themselves make for a good drink, but what makes the Duck Duck Razz a special drink is the presentation. With the addition of a small rubber ducky, the drink becomes a whimsical eye-catcher. The duck appears to be floating in the water and it's just a wonderful concept and execution.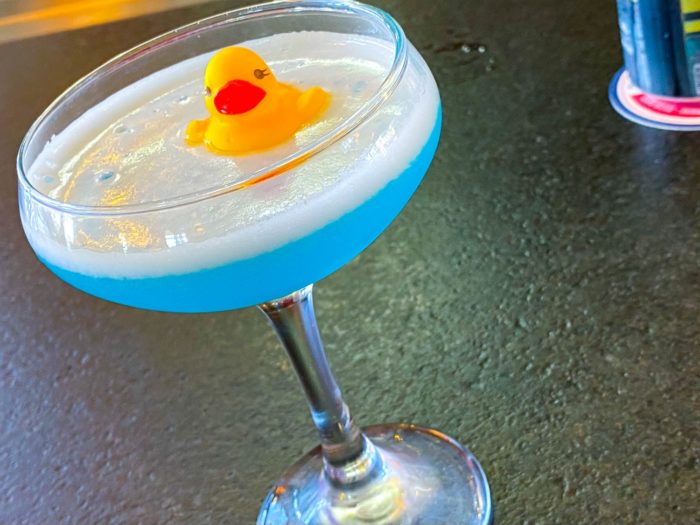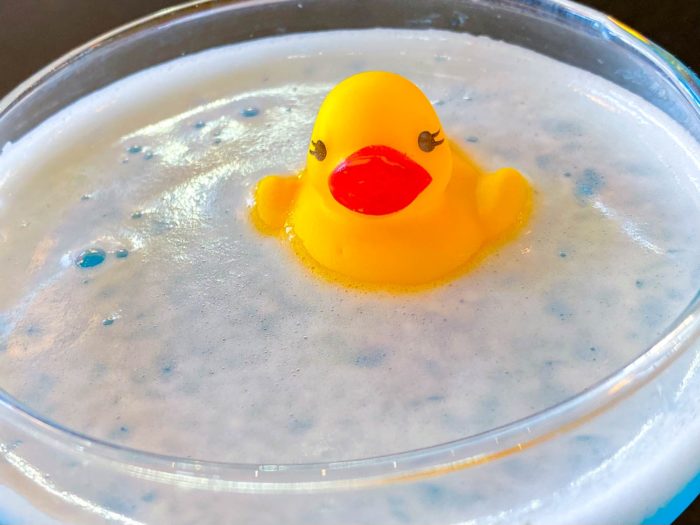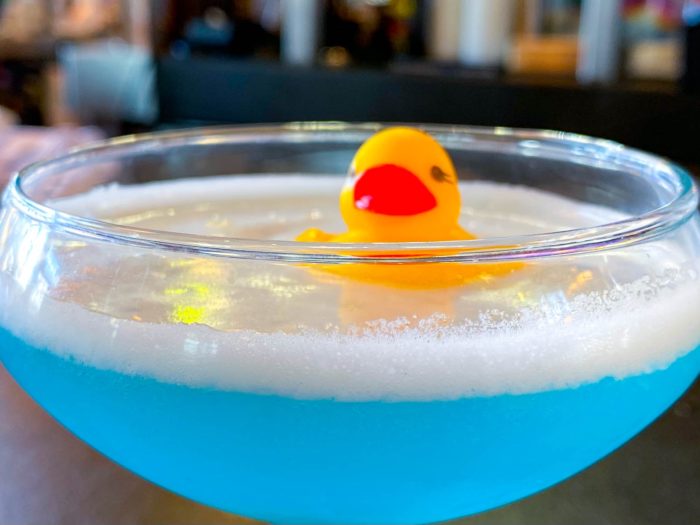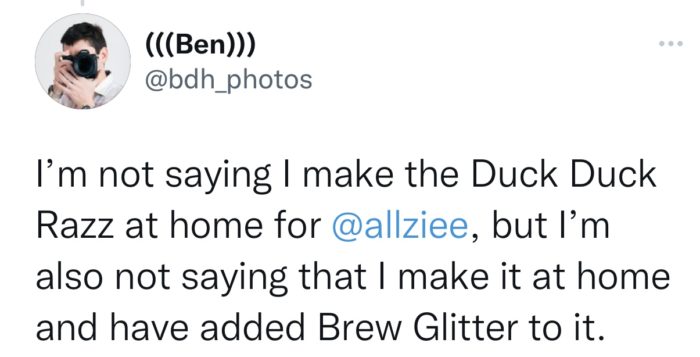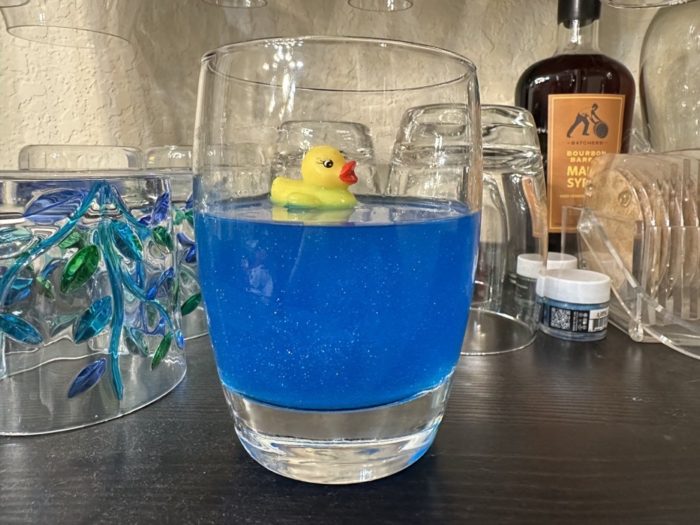 Another one of our must-get drinks at The BOATHOUSE is their Blueberry Lemonade. So good.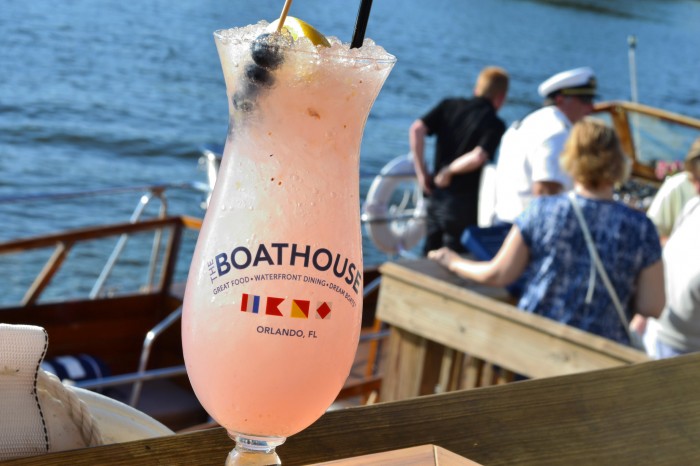 We're suckers for themed Moscow Mule cups. Another drink that needs to be on your list to try next time in Disney Springs.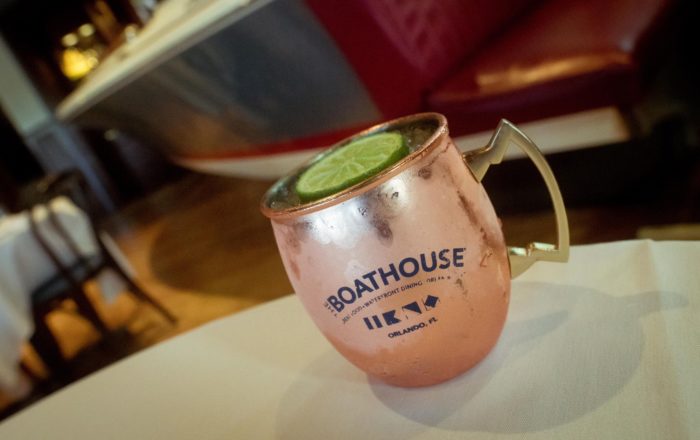 You'll find a lot of indoor and outdoor seating at The BOATHOUSE, including one incredible dining experience that can take place inside a converted speed boat.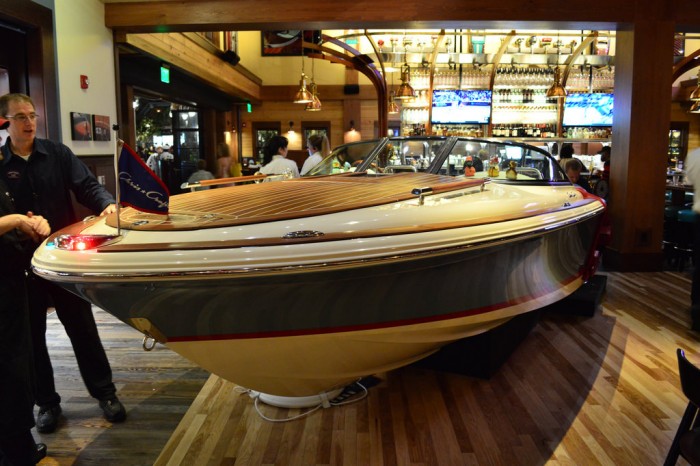 Outside the restaurant there are several boats tied up to the docks. Some of these boats are just for show, but others you can rent out.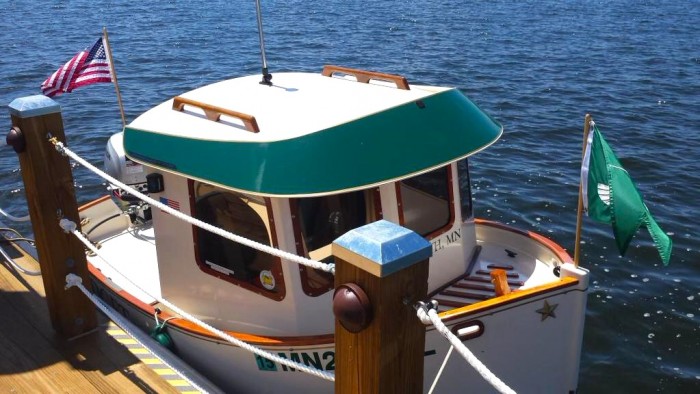 Also while dining outside you'll see the signature BOATHOUSE amphicars "drive" by.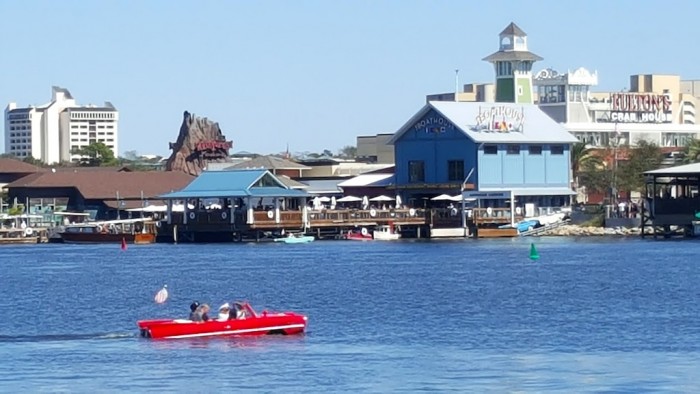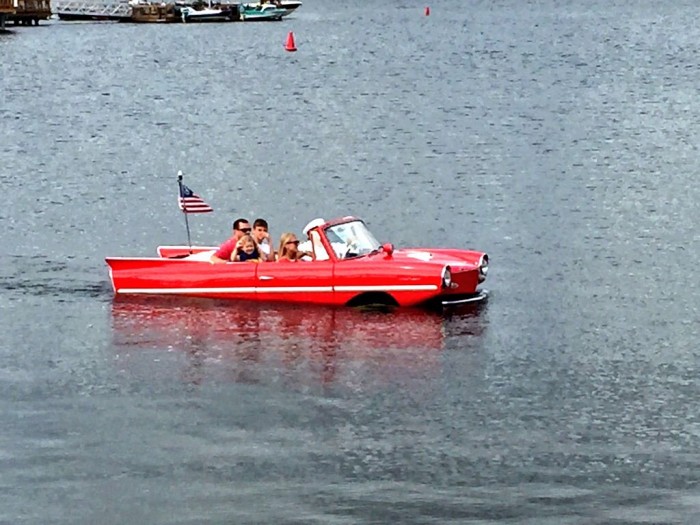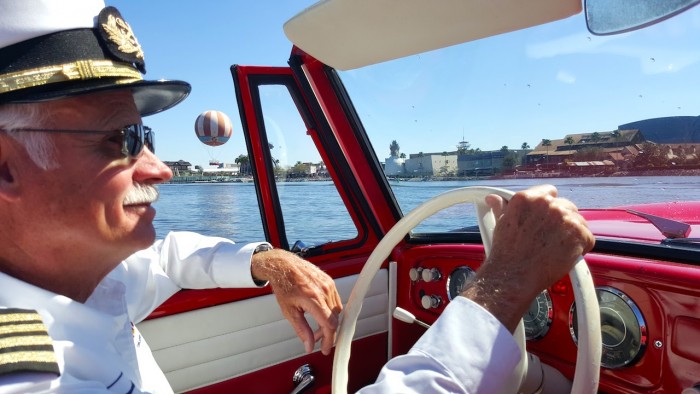 Let's take a look at some of the popular food items from The BOATHOUSE, starting with their amazing Filet Mignon Sliders.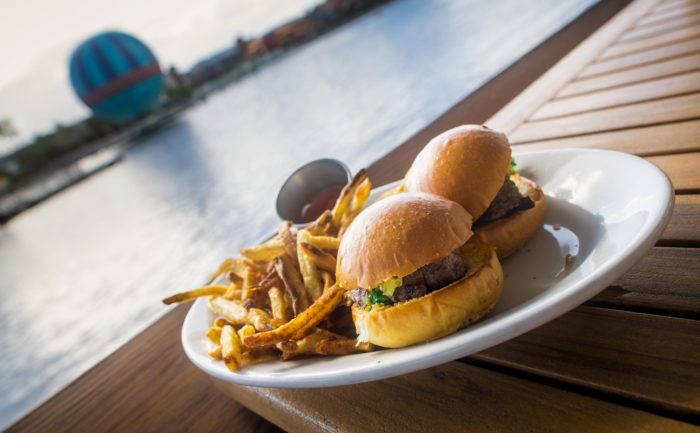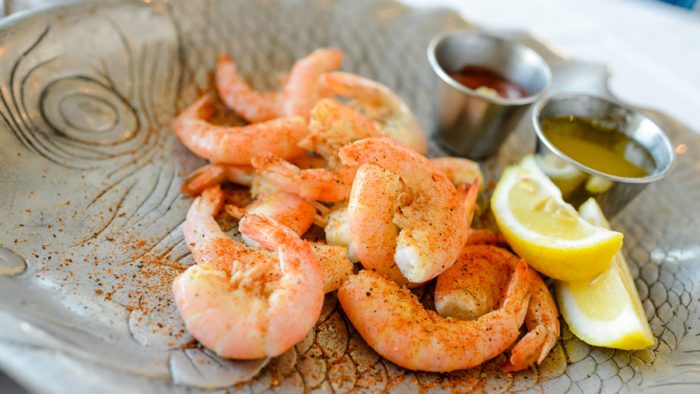 Pro Tip: on weekends The BOATHOUSE offers a special brunch menu.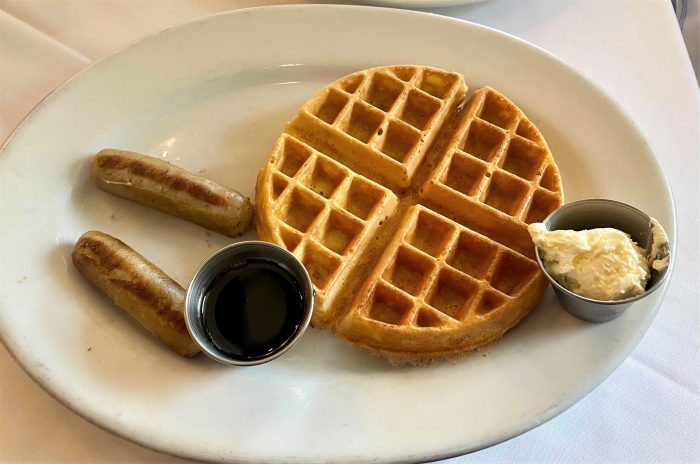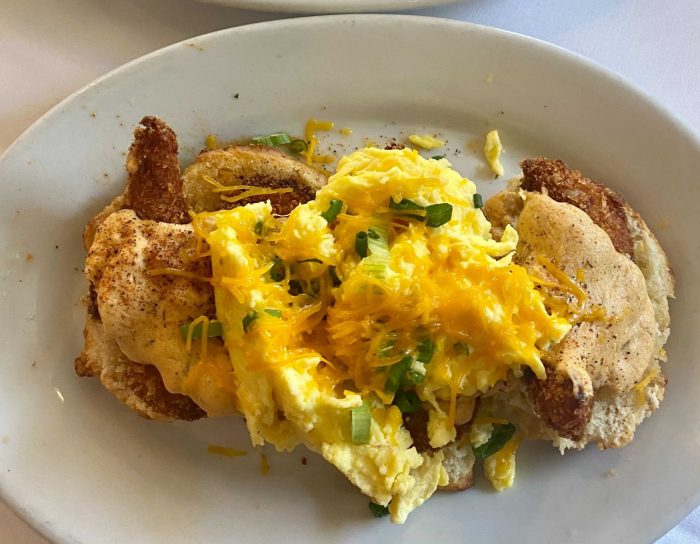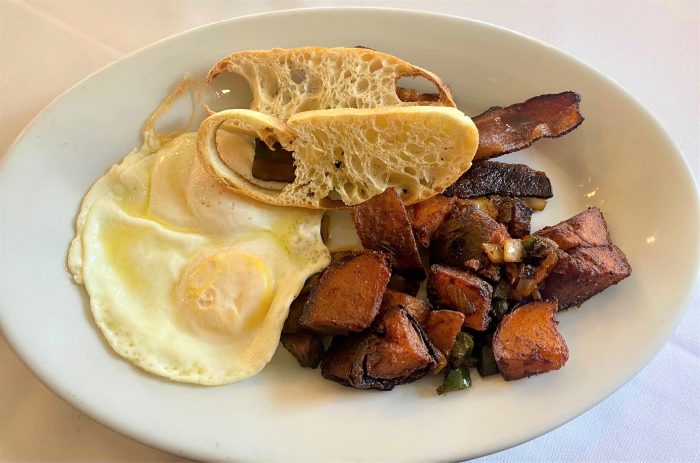 However, the real fans will go to The BOATHOUSE for their "$21" asparagus though (RIP Josh easyWDW.)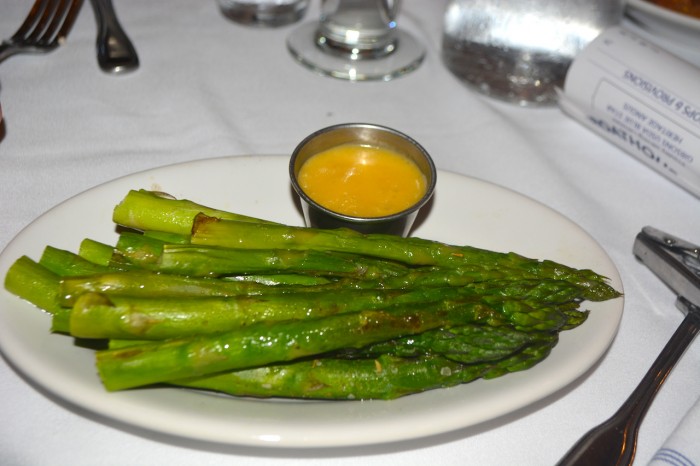 25 Drinks of Christmas TouringPlans Brought to Me…
Day 1 – Duck Duck Razz at THE BOATHOUSE
See you tomorrow for the next entry into the 25 Drinks of Christmas Countdown, where we are going to head over to Woody's Lunchbox in Toy Story Land.. If you had fun, be sure to check out any of our other fun series including Theme Park Hills to Die On, the adventures of David & Derek (theme park's Goofus & Gallant,) or the famous (infamous?) Theme Park Turkeys of the Year awards. for your listening pleasure, check out the Parkscope Podcast. Your humble author can also be seen producing typos at an inhuman rate on Twitter: @derekburgan
The 25 Drinks of Christmas series couldn't be done without an All Star team behind us including world class photographers Michael Carelli, Brandon Glover, Scott Sanders, and Hedghehog's Corner. The drink listing came from a double-secret blue ribbon panel comprised of SAT SIX Fun Squaders including: Megan Stump, Nitro230,The Man Formerly Known as @DrunkAtDisney, Bethany Vinton, Parkscope Joe and Parkscope Nick. As always, Digital Maestro Scott Walker was the cherry on top of the sundae.
*That is an absolute lie. I still buy an advent calendar every year with chocolates in it, and I also buy an annual box of Christmas Crunch, but we'll keep that between us.