25 Drinks of Christmas – Day 9: ALMANDE GROG at Bar Riva (Disney's Riviera Resort)
The Christmas season is our absolute favorite time of the year. Growing up, one of the little things I loved most was getting an Advent calendar and counting down the days until Santa would be coming down the chimney. As I grew older, I had to leave Advent calendars in the rear view mirror,* but I still miss that daily countdown building anticipation to the big day. So, we're going to start a virtual Advent calendar here at TouringPlans. For 2022, we are going to countdown our favorite drinks at Walt Disney World and the Universal Orlando Resort.
Criteria: Drinks can be alcoholic or nonalcoholic. Drinks can come from any venue on the property. Bonus points are awarded for the atmosphere where the drink is served. Any drink with glow cubes is immediately disqualified. Ready? Let's go!
Reminder that we are in our Skyliner Series portion of the countdown. We started off at Hurricane Hanna's Waterfront Bar & Grill at Disney's Beach Club and have taking smooth Skyliner ride over to Disney's Riviera Resort.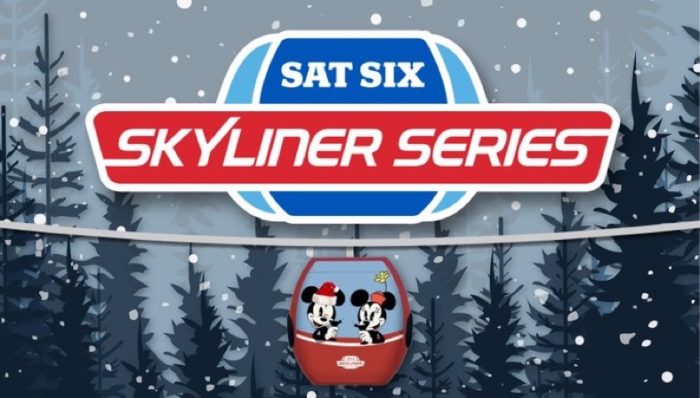 The Drink – Almande Grog
Location – Bar Riva at Disney's Riviera Resort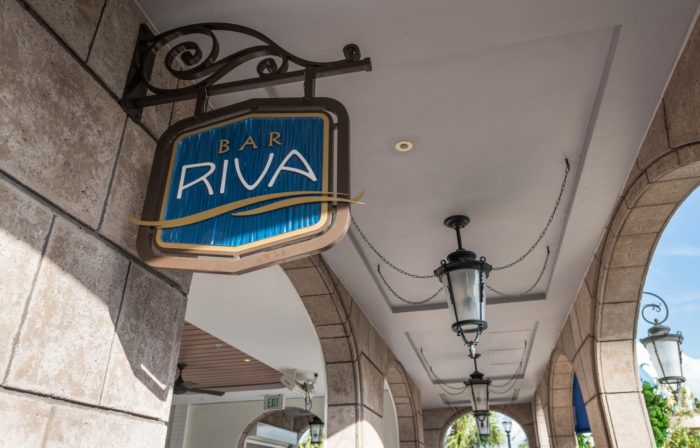 ALMONDE GROG – Ingredients: Courvoisier VS cognac, Appleton Estate Reserve Blend rum, Disaronno Originale, apricot, honey, lemon and soda water.
Once again we are reaching out to a Certified Drinking Expert (AKA ) Professor Daniel Miller, co-author of the book Drinking at Disney, and the guy who is on a first name basis with every Uber driver on WDW property.
A relative newcomer to the scene, both Bar Riva and its Almande Grog bring a completely new vibe to on property bars. Much like its cousins Geyser Point and neighbor Banana Cabana, this is a hybrid pool/casual bar with an elevated menu offering several options not found on the standard bar menu. The Almonde Grog is a step above your typical pool mixed drink, with Courvoisier VS Cognac, Appleton Estate Reserve Blend Rum, Disaronno Originale, Apricot, Honey, Lemon and Soda Water, which makes it refreshing enough for the pool, but complicated enough for an evening cocktail. When you combine it all it makes for a perfect stop along the Skyliner!" – Prof. Daniel Miller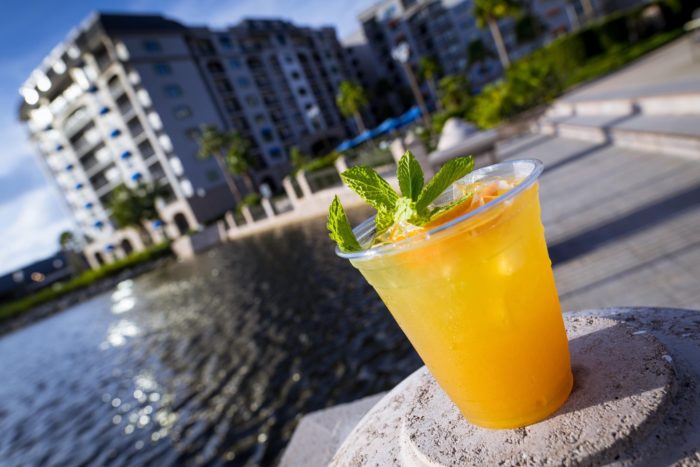 Bar Riva has a good amount of seating, which is nice because they one of the stronger menus for a Disney pool bar.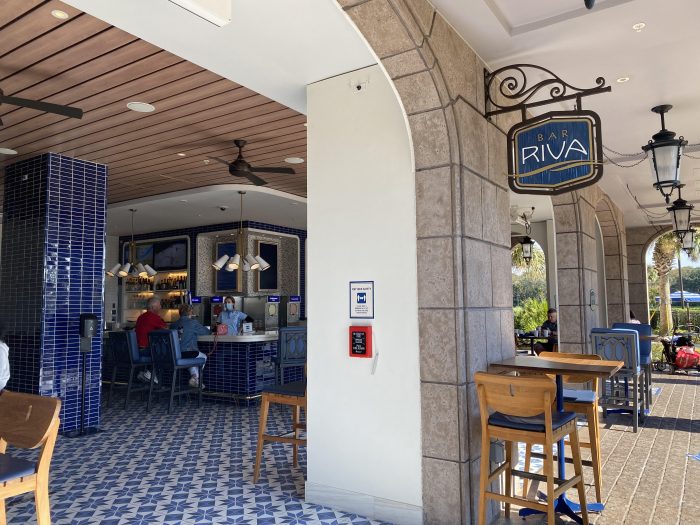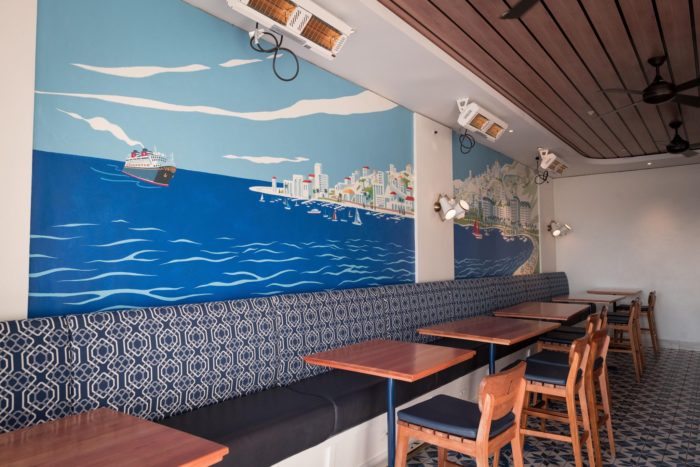 Bar Riva has a line of frozen drinks including the Mediterranean Wave (ingredients: Frozen blend of Cîroc vodka, Italicus Rosolio di Bergamotto liqueur, pineapple, agave and Bols blue curaçao.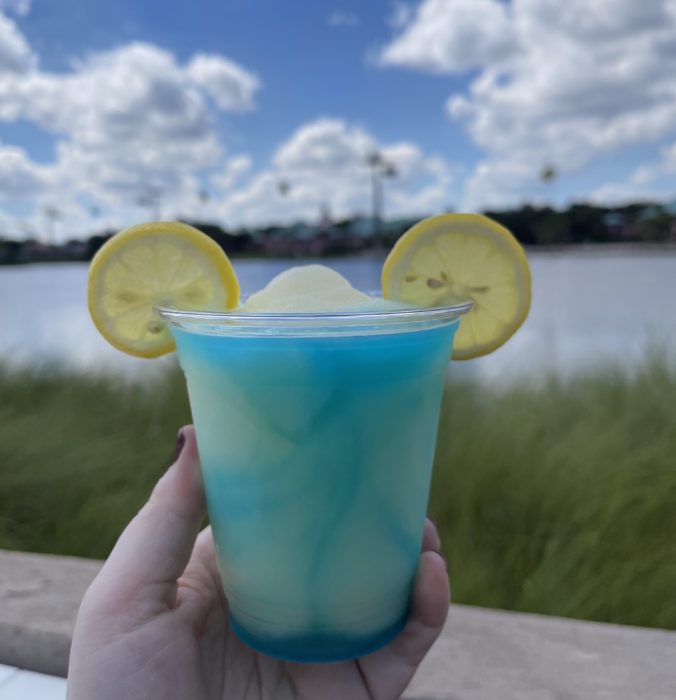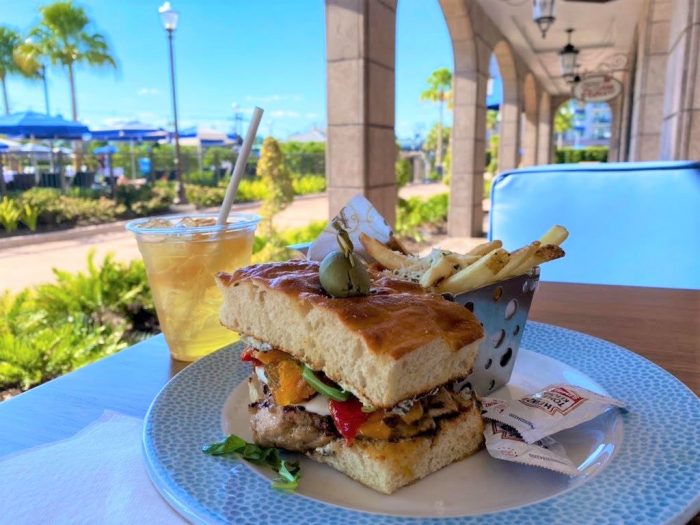 See  you tomorrow as we take the Skyliner over to the nearby Disney's Caribbean Beach Resort!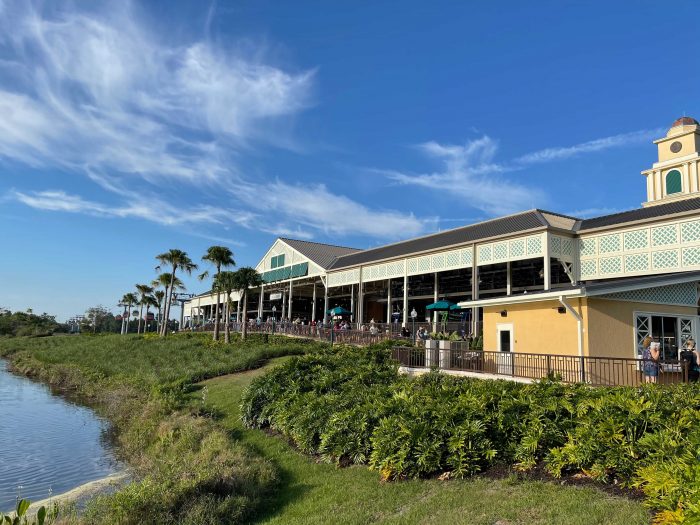 25 Drinks of Christmas TouringPlans Brought to Me…
See you tomorrow for the next entry into the 25 Drinks of Christmas Countdown, where we are going to take the Skyliner over to Disney's Caribbean Beach Resort. If you had fun, be sure to check out any of our other fun series including Theme Park Hills to Die On, the adventures of David & Derek (theme park's Goofus & Gallant,) or the famous (infamous?) Theme Park Turkeys of the Year awards. for your listening pleasure, check out the Parkscope Podcast. Your humble author can also be seen producing typos at an inhuman rate on Twitter: @derekburgan
The 25 Drinks of Christmas series couldn't be done without an All Star team behind us including world class photographers Michael Carelli, Brandon Glover, Scott Sanders, and Hedghehog's Corner. The drink listing came from a double-secret blue ribbon panel comprised of SAT SIX Fun Squaders including: Megan Stump, Nitro230,The Man Formerly Known as @DrunkAtDisney, Bethany Vinton, Parkscope Joe and Parkscope Nick. As always, Digital Maestro Scott Walker was the cherry on top of the sundae.
*That is an absolute lie. I still buy an advent calendar every year with chocolates in it, and I also buy an annual box of Christmas Crunch, but we'll keep that between us.