5 Reasons You Must Visit Disneyland and Universal Studios Hollywood This Summer
There is so much going on in Southern California theme parks in 2023. From a entire new Nintendo themed land at Universal Studios Hollywood, to Mickey Mouse's first ride over at Disneyland, this Summer is packed with fun new experiences that you and your family must see. In this post we'll take a look at our top 5 reasons to book a trip out to California this Summer to visit Disneyland and Universal Studios Hollywood.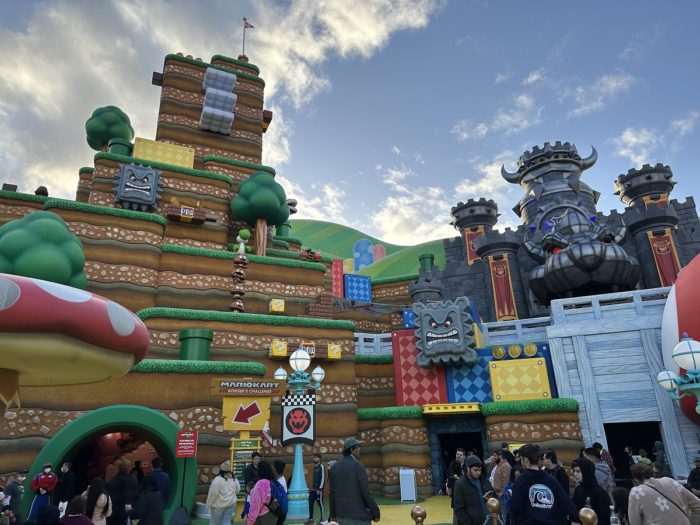 #1 Super Nintendo World in Universal Studios Hollywood
The anticipation for Super Nintendo World at Universal Studios Hollywood was off the charts and thankfully it does not disappoint. The land is beautifully executed and it makes you feel like you've been transported in to one of Mario's video games. There are layers upon layers of detail, ornaments, and iconography. Colors are bright and fun. Best of all, there's a ton of kinetic energy. Super Nintendo World feels alive. Goombas walk back and forth, piranha plants bob and snap at park visitors, coins float in the air and spin, and platforms move from side to side.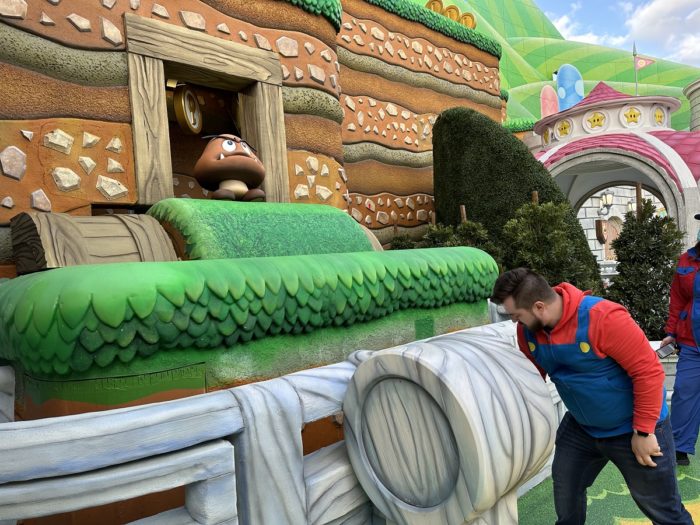 The highlight of Super Nintendo World is the Power-Up Band Key Challenges. They're fun interactive games that are integrated into the land. Completing them gets you keys so you can participate with other players in a final battle against Bowser Jr. Here's one of the Power-Up Band Key Challenges where you have crank a lever fast enough to make a Goomba fall.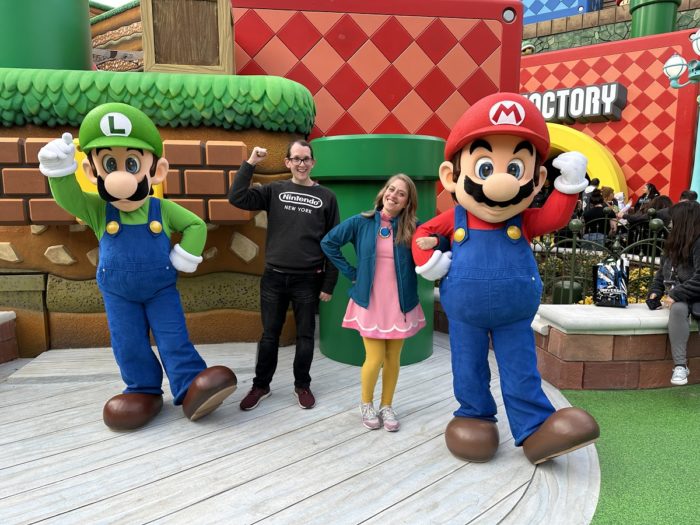 It wouldn't be a proper theme park land without photo ops, and I'm happy to report that Super Nintendo World has some great ones. Mario & Luigi, and Peach are all interactive photo ops, meaning they will "talk" to you when meet them. It's similar to the talking Mickey Mouse photo op Magic Kingdom used to have. It's really well done and the characters themselves look fantastic.
Super Nintendo World also includes a Super Mario Bros. themed restaurant, Toadstool Cafe. It's very cute and fun to dine in. The restaurant features windows (which are actually screens) that look out into the Mushroom Kingdom. You'll see various antics from the land's inhabitants as well as the kitchen staff (Toad characters from the Super Mario games) frantically preparing food for their guests. The look and décor fits right in with the rest of the land, and the food is good as well. Every item is well themed and crafted to be a hit on the various social media platforms.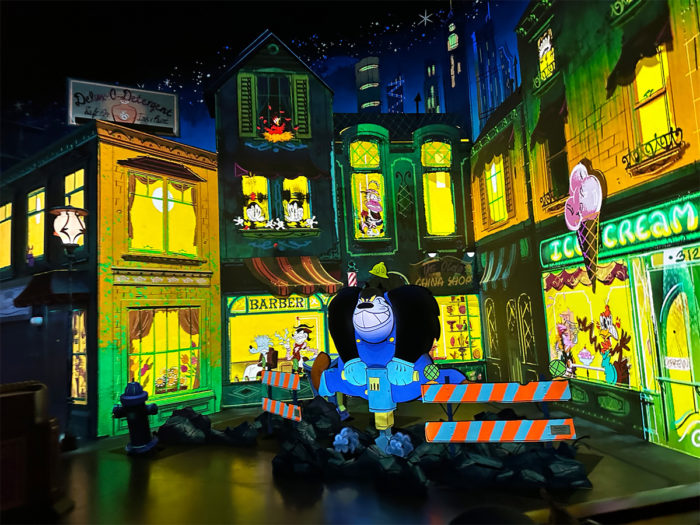 #2 Mickey & Minnie's Runaway Railway in Disneyland
Runaway Railway places you in the center of one of the modern Mickey Mouse cartoon shorts. The premise is that you're on an out-of-control railroad car, courtesy of Goofy. You careen, gently, through 10 large cartoon show scenes, from tropical islands to cities to out-of-control factories. In each scene, Mickey and Minnie attempt to save you from disaster, with mixed results. The ride uses a mix of traditional, three-dimensional painted sets and the latest in video projection technology to show movement and special effects. The ride is a ton of fan and is a breath of fresh air to Mickey's Toontown. It's a great ride and it's something your whole family can enjoy it together.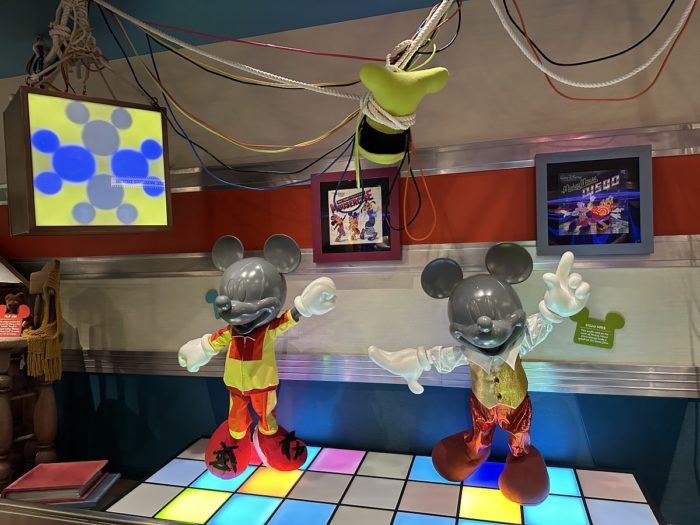 While you wait to ride Mickey & Minnie's Runaway Railway you'll get to experience its fabulous queue, which is exclusive to the Disneyland version of the ride. It's packed with nods to Mickey's career, such as this Mickey Mouse Disco display. There's also fun nods to other Disney cartoons, such as Darkwing Duck, Goofy Movie, and a lot more.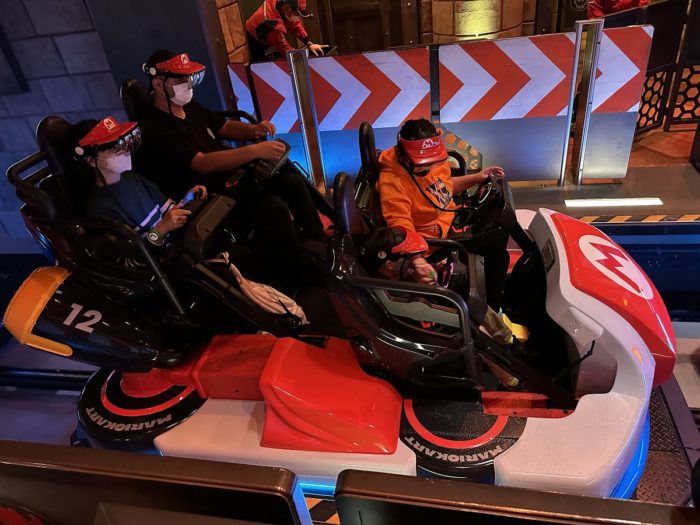 #3 Mario Kart Bowser's Challenge in Universal Studios Hollywood
Mario Kart: Bowser's Challenge is a new style of ride that is not only very fun, but it's also a showcase of groundbreaking technology. Riders wear a headset with small screens that display computer generated images objects, characters, and scenery overlaid on to the real world. It's called AR, or augmented reality.  That means while you ride, the AR technology is used to overlay the characters from the Mario Kart series in physical dark ride sets that exist in our world. It's also both a ride and a game, similar to Toy Story Midway Mania and WEB SLINGERS at DCA. During the ride you'll shoot turtle shells and earn coins, just like in the Mario Kart video games. It's a blast, and we like it more and more each time we ride. The best part is you can use your Power-Up Band to save progress every time you ride.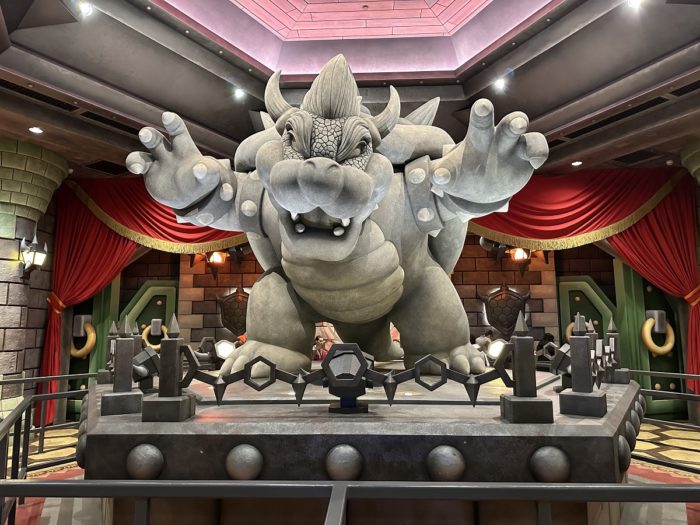 Like Runaway Railway, the Mario Kart: Bowser's Challenge queue is also a must see. The entrance of the ride is the tall and foreboding Bower's Castle. You enter through a giant version of Bower's mouth and then come upon a stone statue of Bowser himself. As you traverse Bowser's Castle you'll find detailed props, such as a stained-glass lamp that looks like a piranha plant, and fun nods to other beloved Nintendo games, like Luigi's ghost vacuum from Luigi's Mansion. The queue winds through the castle hallways where they'll see the various Mario Kart trophies, Bowser's library, which features a "handmade" model of the racetrack you're about to experience, and another room where bombs and other items are being manufactured. There's a ton of fun details to discover. It's one of those rides where the queue itself is an attraction.
#4 Wondrous Journeys in Disneyland and World of Color – One in Disney California Adventure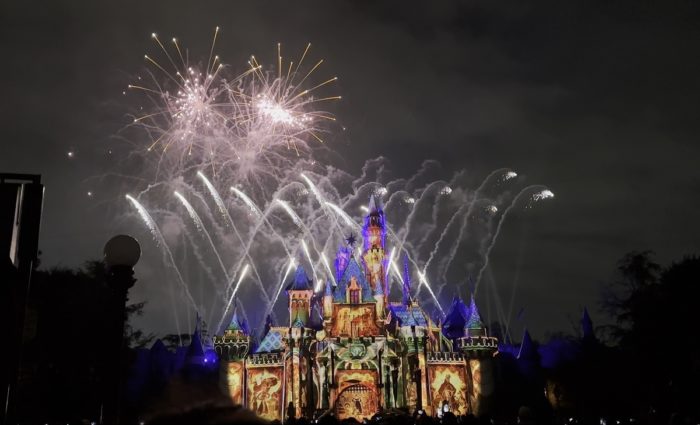 Disneyland continues their tradition of excellent fireworks spectaculars with Wondrous Journeys. This is a new show the debuted as part of Disney's 100th anniversary celebration (or Disney100 as Disney has dubbed it). The gimmick here is that the show includes a little something from every single Disney animated film. The classics are all well represented, including the songs "Almost There" from The Princess and the Frog, "For the First Time in Forever" from Frozen, and many more. They did not forget about some of the less popular animated films, like Treasure Planet and Bolt. Wondrous Journeys is an instant classic.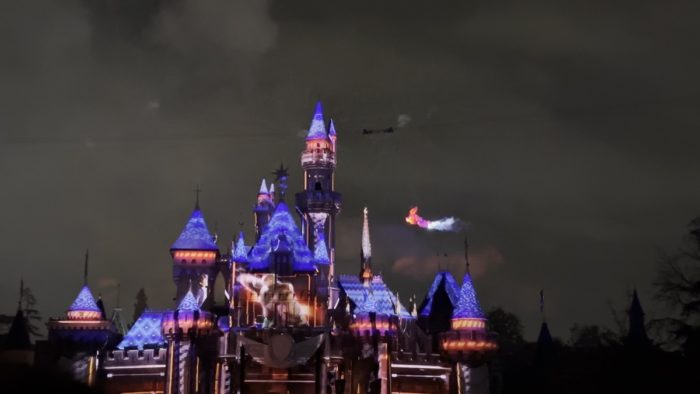 Wondrous Journeys also features a flyby of Baymax. How cool is that?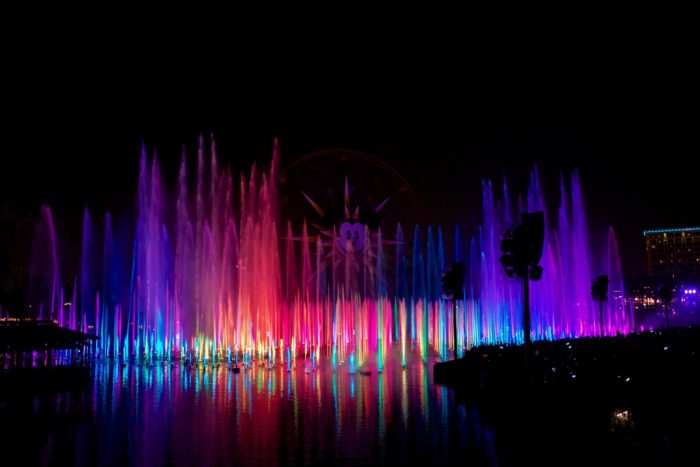 Over in Disney California Adventure there's a brand new World of Color show, called World of Color – One, which is also a part of the Disney100 celebration. The show begins with a tribute to Walt Disney and then moves on to segments from The Lion King, Moana, Ratatouille, Soul, Star Wars, The Avengers and more. It's all bookended by a catchy new theme song.
#5 Magic Happens Parade in Disneyland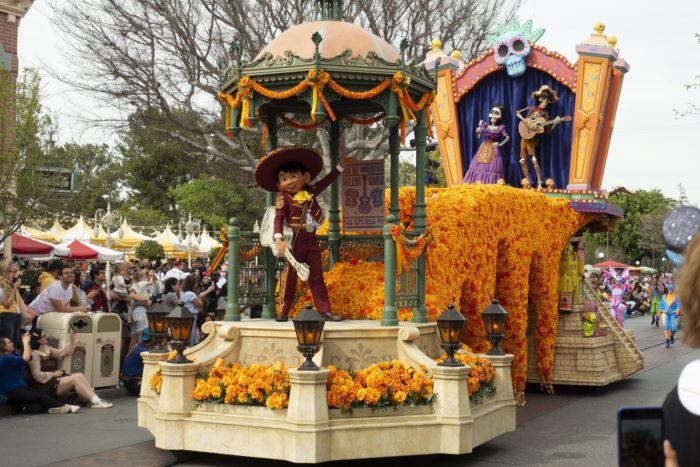 Magic Happens Disneyland's newest parade with brand-new floats dedicated to Sleeping Beauty, Coco, Moana, and more. The parade features an energetic musical score and a new song produced with a partnership with singer-songwriter Todrick Hall. It's a spectacle for the eyes and ears, so if you're a fan of parades you will not want to miss it.
As you can see there's a lot happening at Disneyland and Universal Studios Hollywood in 2023 that you won't want to miss. Plan your 2023 trip with us! Check out our Disneyland Crowd Calendar, which rates every day of the year on a scale of 1 to 10 so you can see how busy Disneyland and DCA will be during your visit. Also check out our Disneyland Touring Plans which show you how to beat the crowds and spend less time in line at your favorite rides.
We can even book your vacation for you. Our agents are the best in the world and they're ready and waiting to help you plan your perfect trip. Click here to get a quote!
What are you looking forward to most out of all these wonderful new attractions? Let us know in the comments.