Budgeting for a Universal Orlando Vacation – Travel & Hotel
Vacations are expensive – but with some guidance and data, you can maneuver The Matrix-like as you plan your next vacation. This series will cover how to budget for your Universal Orlando vacation, from how many nights you can stay at various hotels for $1000 to the average meal price at the Three Broomsticks.
In this first post, we will discuss the theory of these articles, break down how to budget for travel, and what the options are for Universal hotels.
Note: Prices are accurate as of the date of publishing.
Budgeting for a Universal Orlando Vacation Series
Same Costs, Different Vacations (Part 1, Part 2)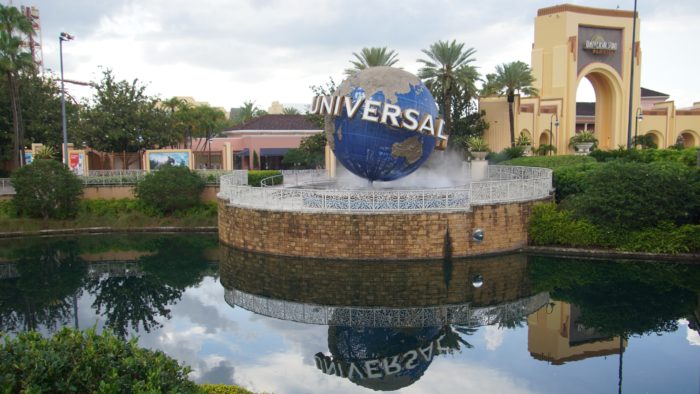 Theory
In 2015 Len wrote a great article on what sort of vacations you can afford at various price ranges (Blog: What You Get at Disney World for $500, $1,000, $1,500, and $2,000). In 2021 Becky wrote a series of follow-up article series on different WDW vacations at various price points in August 2021 (Blog: Same Cost, Different WDW Vacations). In the grand tradition of Becky and Len, I too will discuss the various Universal vacation options at various price points!
Think of your vacation budget as building blocks. While you can eyeball the blocks and roughly stack them up, by working with standard pieces we can easily and quickly build a vacation. We will be working with $500, $1000, and $2000 in the following categories:
Transportation – how you get to the resort
Hotel – where you will stay
Admission – theme park admission
Food & Beverage – what you eat and drink
Merchandise/Add-Ons – everything else; from mugs to character dining, wands to Escape Rooms
Do not worry, we will cover all five of them over the next two articles. Then in the third and future articles, we will take those price points to budget for all our reader's dream vacations. By the end of this article series, you will be slicing and dicing up vacation ideas like a pro. Oh, and once you have your vacation planned, or have more questions, get a free quote from our Touring Plans Travel Agents!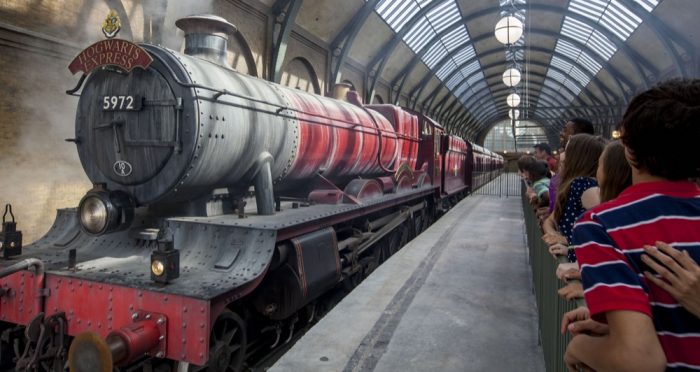 Transportation
Transportation costs vary wildly depending on where you are traveling from, the method of travel, and how quickly (or slowly) you want to go. There are many great ways to get to Orlando, FL but we will focus on the big two – personal car and airplane.
Flying is the quickest, safest, and most popular choice for traveling to Orlando; in 2022 over 50 million guests traveled through Orlando International Airport (MCO). The average price for a domestic USA flight is $330 per person with tax, which is an eye-watering $1320 for a family of four. The great news is Orlando flights are among the cheapest in the country, with many low-price airlines serving the area. Spirit and Frontier are the only two discount domestic airlines that fly into MCO. Prices for discount airlines start at $100 with fees. Do not forget transportation costs to get to your departure airport either, such as gas or parking.
Driving is the cheaper of the two options and offers several benefits – no baggage fees, the option to bring food and drinks from home, and overall less stressful than flying. AAA's national average cost of gasoline at the time of writing is $3.15 per gallon, so assuming we have a 14-gallon tank that needs to be filled four times for a round trip, that adds up to $177 in gas.
Once in Orlando, there are three additional transportation costs:
Parking – Unlike Disney's resorts, Loews and Universal charge for parking at their hotels. Expect to pay $15 at Value hotels all the way up to $28 per night at Premier hotels.
Airport Transportation – A one-way cab ride from MCO to Universal starts at $45 plus tax and tip, Lyfts run around $30 plus tax and tip. Universal's Superstar Shuttle is $39 per adult, $29 per child round trip, but companies like Mears offer shuttles to the I-Drive and Universal area. The average small rental car is $50 a day in Orlando. Plan to factor in at least $40 round trip for transportation per person.
Toll Roads – If you are driving from the airport, or really anywhere in Florida, you will likely have to pay tolls. Florida has moved towards an automated toll payment system that bills your license plate. To avoid rental car surcharge fees for using the toll roads rent a Visitor Toll Pass (Blog: Visitor Toll Pass – A New Option for Visitors with Rental Cars) from the Orlando Airport.
$500 – Flights and transportation for one to two people; drive to Orlando in own car
$1000 – Flights and transportation for two to four people; drive to Orlando in a rental car
$2000 – Flights and transportation for four to six people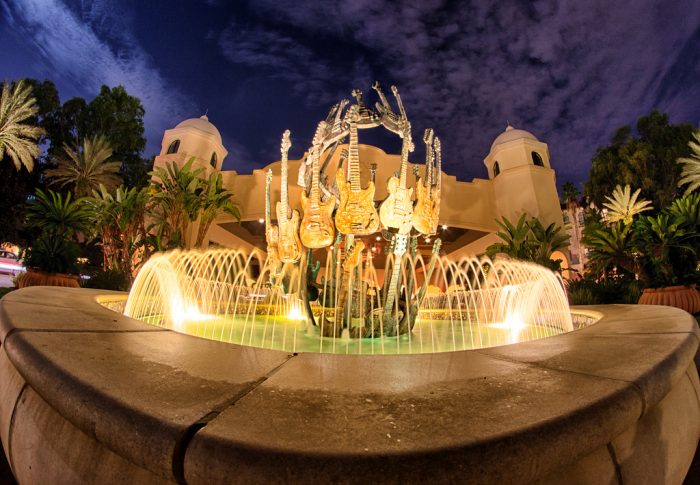 Hotels
Your hotel is your home base during your trip, so picking the best fit is essential for a relaxing vacation. Universal's hotels are operated by Loews Hotels, a luxury resort company. All of Universal's resorts are recently renovated, modern in design, well-staffed, and offer great amenities like early park entry. We have more information on Universal's hotels in these articles:
Universal's Premier level hotels even include complementary Unlimited Express Passes for your whole room for the length of the stay. These Express Passes are valid for both Universal Studios Florida and Islands of Adventure for unlimited access to all Express queues (Blog: Universal's Best Secret – Complimentary Hotel Express Pass).
Based on a stay in October, here are approximately how many nights each budget can buy:

$500 – One night stay at a Premier or Preferred hotel, three to four nights at a Value hotel
$1000 – Two to three nights at a Premier hotel, six nights at a Value hotel
$2000 – Five to seven nights at a Premier hotel, one week at a Preferred, Prime Value, and Value hotels
Universal's Savy Traveler rate discounts hotel rates up to 30% based on the length of stay. Due to the discount range (see these actuary table-like figures here) and limited availability, we won't be considering it part of budgeting. If you do manage to score a discount consider putting it towards one of your cost categories, like merchandise or length of stay.