Disney100 Comes to Walt Disney World and Other News
There's a lot of new stuff coming to Disney World in the next few months! Not all of it is officially part of the Disney100 celebration, but as Disney World's 50th wraps up at the end of March it sure feels like a wave of change is coming. Here's the skinny on today's announcements.
Magic Kingdom
Mirabel is coming! This Meet & Greet will not debut until the fall (c'mon Disney, haven't we already waited long enough?), but it's gonna happen. Mirabel will greet guests in the Fairytale Garden, which will be lightly themed based on the design of Encanto. Merida currently meets in this space, and we'll hear later about where she's going.
Tiana's Bayou Adventure is currently scheduled to open in late 2024, but we'll begin to see signs of the transformation as a tiara-topped water tower comes to the Magic Kingdom. The details on this were a little skimpy, but we presume that you'll be able to see it near the top of the hill and above any construction walls.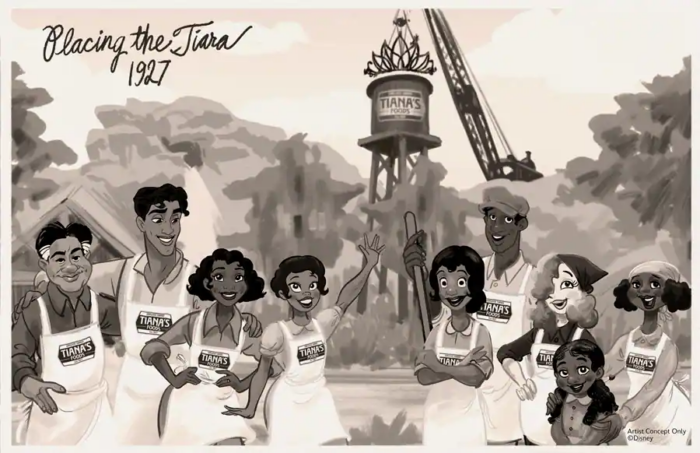 And of course, let's not forget that Happily Ever After returns to the skies on April 4, and TRON Lightcycle/Run opens on April 4.
EPCOT
Have you noticed that EPCOT is Festivals all year round these days? Communicore Hall opens later this year and is slated to serve as the Festival center. Taking inspiration from the original CommuniCore buildings, the Hall contains an exhibition space that will be updated for each Festival. We anticipate that Festival content in Communicore Hall will be similar to what's been appearing in the Odyssey Pavilion in recent Festivals.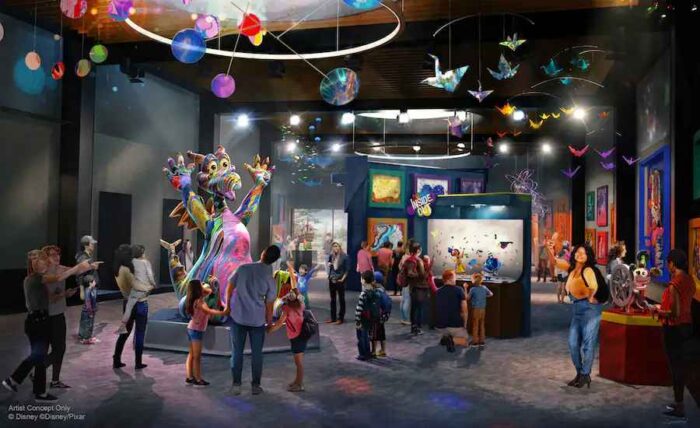 In addition to Festival programming, the Hall will host a new character greeting location called Mickey & Friends. And the Meet & Greet news isn't just Mickey! Later this summer, you'll be able to meet Figment at the Imagination Pavilion.
Moana: Journey of Water is also slated to open later this year. Given the location near to CommuniCore Hall in World Nature, we anticipate that when opening dates are announced they'll be pretty close together as the walls come down around the Great EPCOT Dirt Pit that has lived in the center of the park for the last few years. EPCOT will be the "epicenter" of the Disney100 celebration at Disney World, and for anyone who has visited since the walls went up, having them come down is definitely something to rejoice about.
New Nighttime Entertainment
Harmonious is ending on April 2, and EPCOT Forever will return "for a short time". What comes after that? Well, according to Disney:
"… a new nighttime spectacular will debut at EPCOT later this year, inviting everyone to gather around World Showcase Lagoon for a show that will unite us through commonalities of the heart in a dazzling display of fireworks, lasers, music and light. Featuring an original composition along with select songs from the Disney songbook, this new spectacular will remind us that we're more alike than different, connecting our hearts together as one."
Does that sound like it says a lot without really saying anything? Yeah, me too. But there is some lovely concept art. And if you lamented the existence of the Harmonious "tacos", they're not going to be reused for this new show. Our understanding is that they will be dismantled once Harmonious ends its run.

Animal Kingdom
Can you believe Animal Kingdom is 25 years old? The park opened on April 22, 1998, and its birthday is coming. But we get the presents!
Starting on April 22, Moana will greet guests at Discovery Island. This is obviously exciting news, but could it be a sign of things to come? Disney has teased the possibility of a Moana expansion to replace Dinoland … is this a hint that more announcements could be coming soon? Hard to say.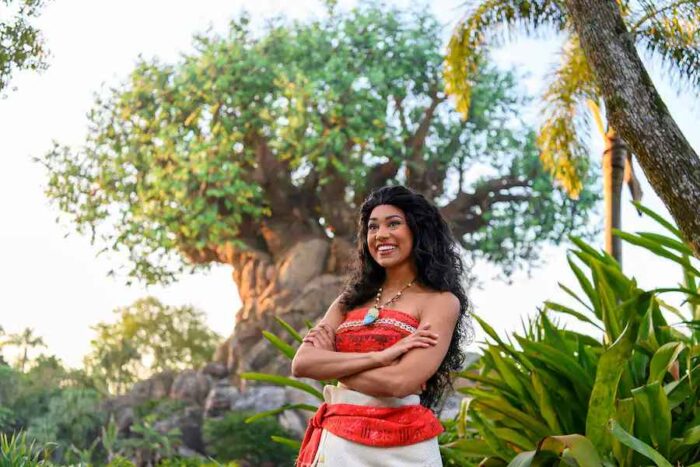 Animal Kingdom has always been the focus of Disney World's Earth Day activities, and this year is no different. There will be new treats, limited-time character sightings, and specialty merchandise. And also "more surprises" to be announced later. Hmm …
Disney Springs
Some announcements for Disney Springs today too. Corkcicle is opening its first-ever retail location with a kiosk later this spring. It will feature their signature insulated drinkware, coolers, and accessories.
Plus, new dining. Summer House on the Lake "embodies a breezy, beach house vibe" and will open later this year. Three outdoor patios really bring home the location on the edge of Lake Buena Vista; a relaxed place to enjoy the California-inspired cuisine. Within the restaurant, the Cookie Jar market will offer freshly-baked cookies and house-made pastries.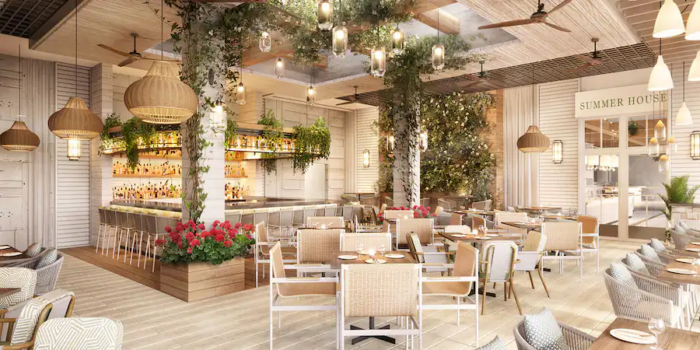 Are you excited for these changes? What are you looking forward to? Let us know in the comments!