FAQ: Get to Know Signature Dining at Walt Disney World
Disney World is practically a factory for jargon. Every aspect of the parks has a special name or acronym that is opaque to the uninitiated. Today we're going to delve into "Signature" Dining.
Signature Dining is what Disney calls its fine dining establishments. You can think of the Signature restaurants as the ones with the best food, the best service, the best wine lists, and generally the highest prices. Some call Signature Dining fancy or gourmet, and while that is true is some cases, not all of Walt Disney World's Signature venues are stuffy or prim.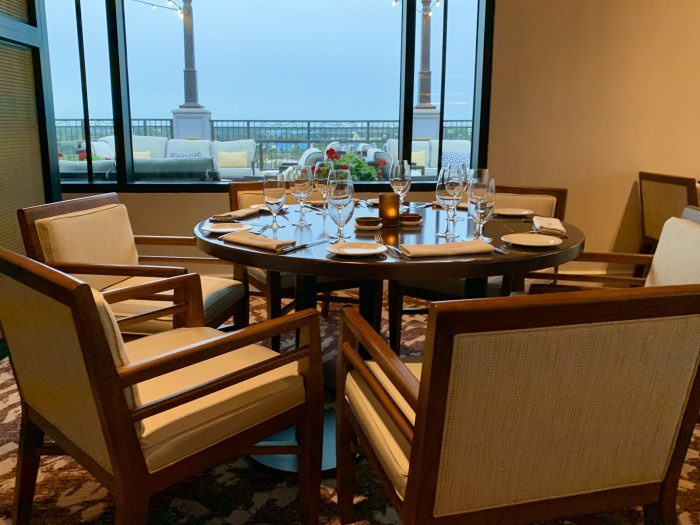 Updated June 12, 2023
Are there really fine dining restaurants at Disney?
Absolutely!
If you've never been to Walt Disney World, your first reaction upon hearing that there is gourmet food at a theme park is likely disbelief, but I can assure you that there are indeed stellar dining experiences available at Disney World. Some have even won national awards. Most notably, Victoria & Albert's (located in Disney's Grand Floridian Resort) is a AAA Five Diamond Award winner, a Forbes Travel Guide five star winner, and a Wine Spectator Best Award of Excellence recipient, among others.
What are non-signature restaurants called?
There are several distinctions in the types of restaurants you might encounter at Disney World. The two main types are "quick service" and "table service." There are a few exceptions (there are always exceptions with Disney), but "quick service" venues are typically those where you order your food at a counter and then take it to a table yourself (think McDonald's or Chipotle, but often better). "Table service" venues are those where you are seated at a table, place your order with a server, and they bring the food to your table (think Olive Garden or Applebees, but often better).
Signature restaurants are a subset of the "table service" genre.
How many Signature restaurants are there at Walt Disney World?
It depends on what you count, but overall there are about 25 Signature Dining venues scattered across Walt Disney World.
Does that number ever change?
Yes. Disney adds, subtracts, and repurposes restaurants all the time. One example of this was the transformation of Artist Point at Disney's Wilderness Lodge from a Signature meal to a non-Signature character dining experience. And when the Disney's newest hotel, the Riviera Resort, opened in 2019, Topolino's Terrace was added to the Signature Dining roster.
Where are the Signature restaurants located?
There is at least one Signature restaurant located in each of Disney World's four main theme parks:
Magic Kingdom: Cinderella's Royal Table
EPCOT: Le Cellier (Canada Pavilion), Monsieur Paul (France Pavilion), Takumi-Tei (Japan Pavilion)
Disney's Hollywood Studios: Hollywood Brown Derby
Disney's Animal Kingdom: Tiffins
There are also Signature restaurants located at the Contemporary Resort (California Grill), Riviera Resort (Topolino's Terrace), the Grand Floridian (Victoria & Albert's, Citrico's, Narcoosee's), Boardwalk (Flying Fish), Swan (Il Mulino), Dolphin (Shula's Steak House, Todd English's bluezoo), Animal Kingdom Lodge (Jiko), and the Yacht Club resort (Yachtsman Steakhouse), as well as at Disney Springs (The Boathouse, Jaleo, Paddlefish, STK Orlando, Morimoto Asia, and Wolfgang Puck).
To find listings of Signature venues at Disney World, go to DisneyWorld.com. Under the "Things To Do" tab, click on "All Dining" and then click the "Fine/Signature Dining" box.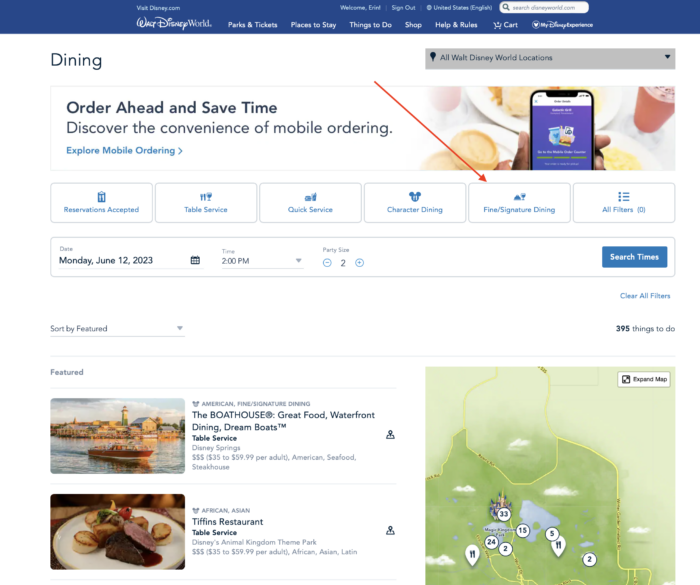 What kind of food can I expect to be served?
The menus at these restaurants are stylistically varied depending on their speciality. For example, Monsieur Paul is a French restaurant featuring French classics such as escargot, roast duck, and caramelized apples. Jiko serves African-inspired dishes such as grilled wild boar, peri-peri chicken, Botswana-style beef short ribs, and malva pudding.
There are several options if you like steak (Shula's, Yachtsman, or Le Cellier), sushi (California Grill, Takumi-Tei, or Morimoto Asia), or Italian food (Il Mulino or Topolino's Terrace).
Complete menus for all Disney World restaurants are available on the Disney World website and on TouringPlans.com.
What happens if I mostly like what I see on the menu, but I have concerns?
The chefs at the Signature Restaurants cook to order and do have some latitude to customize dishes. Often a sauce can be omitted or a side dish can be swapped by a different side dish on another part of the menu. For example, the prime rib at Le Cellier comes with a side of warm fingerling potato salad, but if you prefer the mushroom risotto that's offered with the filet mignon, they can probably make the swap.
That said, you should be plan to be generally comfortable with at least something on the menu. Don't expect to get fresh sushi at a steakhouse, for example.
Can they accommodate my food allergy at a Signature restaurant?
Generally, yes. Most major food allergies can be accommodated at Disney's table service restaurants. The Disney chefs are well versed in preparing meals for guests will allergies to eggs, fish, shellfish, gluten, milk, peanuts, soy, tree nuts, or wheat. Alternative menus for these issues are often available. Other dietary requests may also be accommodated. Language on the Disney website states:
Many locations are able to accommodate lifestyle requests as well with no advanced arrangements. This includes diabetes, gastric bypass, lap band, low-carbohydrate, low-fat, low-sodium, no-sugar-added, or plant-based options. Guests with the following concerns should contact Special.Diets@DisneyWorld.com after booking dining arrangements for their visit and no more than 14 days prior to their arrival:
Any allergy or intolerance not listed above under common food allergies
Phenylketonuria (PKU) or dysphagia
Other medically-restrictive diets or metabolic disorders
A single Guest with 4 or more allergies/intolerances or multiple Guests with allergies/intolerances within the same party
The Special Diets team will assist you in navigating the dining process. Be sure to communicate your dietary restrictions upon arrival at the restaurant. You will have the opportunity to speak with a chef or special diets-trained Cast Member if desired. While our restaurants will do their best to accommodate dietary requirements, we cannot guarantee that they will be able to meet all requests.
How much will a Signature Dining experience cost?
As mentioned above, the full menus for all the signature restaurants are available online, with pricing information. There is substantial variation, but expect to pay in the ballpark of $15-20 each for a Signature appetizer or dessert and in the ballpark of $40-55 for a Signature entree. Alcohol is extra.
Victoria & Albert's, the best of the best, costs more than this, as do some special experiences at other restaurants.
I like fine food, but I don't have that kind of budget. Is there any way to do this cheaper?
Some of the restaurants offer a lunch menu that includes less expensive items. Also be aware that what you order can have a huge impact on the overall cost of your meal. For example, the dinner menu at The Hollywood Brown Derby includes a $49 entree (filet of beef) and a $33 entree (free range chicken a la king). For appetizers there you could get the $14 lobster bisque or the $21 cheese and charcuterie board. Skip dessert or avoid alcohol and you'll also bring down your total tab.
Another strategy to get Signature food more economically is to visit a nearby bar or lounge. A few of the Signature restaurants have attached bars offering small plates of food prepared in the same kitchen as their Signature restaurant neighbor. For example you can get the Morimoto Asia pork egg rolls in the Signature restaurant as well as in nearby Morimoto Asia Street Food outpost, for $6.00 less.
The service and atmosphere will be somewhat different, but the food is often equivalent.
Do I have to spend a certain amount at Signature restaurants? Can I go for just appetizers and dessert?
Thought this is not the norm, in most cases, there is no specific prohibition against visiting a Signature restaurant for a minimal meal. There are some cases where a prix fixe package or special event, such as the Jiko Wine Tasting or the Victoria & Albert's experience, where there is a set price.
One good option for small samples of Signature food is Jaleo at Disney Springs. This is a tapas-style venue where small plates and sharing are featured. It's easy to build a minimal meal there.
Is the tip included in the price at Signature restaurants?
No. In addition to the cost of your food and beverages, you are expected to add a gratuity of at least 18%. If you're dining with a party of six or more, the 18% will be added automatically. Due to the high level of service at Signature venues, many guests leave even higher tips, of 20-25%. When you're making your budget, consider that the gratuity on a high-cost Signature meal can be a considerable expense.
Can I use the Disney Dining Plan to eat at a Signature restaurant?
The Disney Dining Plan will return in 2024. We'll have more information when the plan comes back, but pre-pandemic most Signature venues were available on the Dining Plan, for the cost of two Dining Plan table service credits. Non-signature table service restaurants cost one Dining Plan credit.
Do I have to dress fancy to eat at a Signature restaurant?
It depends. There is a dress code for the Signature restaurants in the resorts and Disney Springs, but the dress code does not apply to the Signature venues in the theme parks. So, yes, you could eat filet mignon at Le Cellier in Epcot while wearing shorts, a tank top, and Mickey ears, but that outfit would not pass muster while eating filet at either Yachtsman Steakhouse at the Yacht Club or Shula's at the Dolphin, both within walking distance away.
The dress code for the resort-based Signature restaurants is akin to "business casual lite:" dress slacks (or dress shorts) with a collared shirt for men and jeans, skirts, or dress shorts with a blouse or sweater (or a dress) for women. You can't wear swim attire, ball caps, or torn clothing.
Restaurants with dress code are:
Jiko – The Cooking Place at the Animal Kingdom Lodge
Flying Fish Cafe at the BoardWalk
California Grill at the Contemporary Resort
Citricos and Narcoossee's at the Grand Floridian Resort
Artist Point at the Wilderness Lodge
Yachtsman Steakhouse at the Yacht Club Resort
Victoria & Albert's at the Grand Floridian has an even more stringent dress code. Inquire when booking.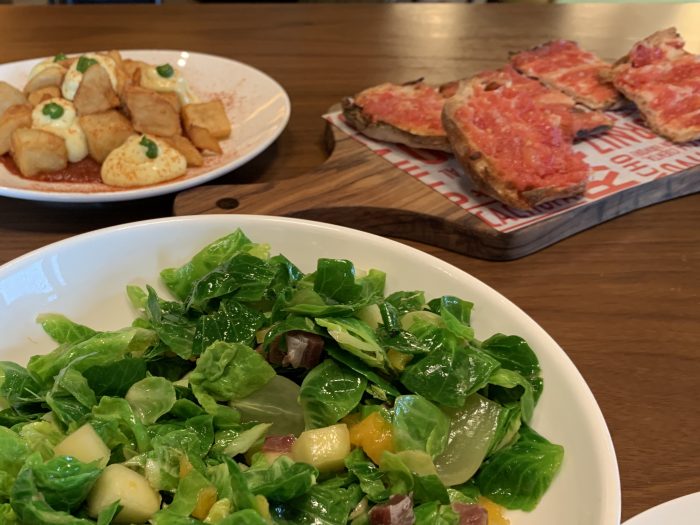 Do I need reservations to eat at a Signature restaurant?
Generally, yes.
It is theoretically possible to walk up to a Signature restaurant and be seated without a reservation, pending availability. That said, the Signature restaurants are some of the most coveted dining venues at Disney World. Many are fully booked months in advance, with virtually no room for spur-of-the-moment dining.
TLDR; make a reservation if you want to eat at a Signature restaurant.
How far in advance can I make reservations?
Disney tinkers with the reservation window from time to time. Currently (during early summer 2023) Disney is allowing guests to make dining reservations up to 60 days in advance. Prior to the pandemic, the reservation window was 180 days in advance.
How do I make reservations?
You can do this on the Disney World website at disneyworld.disney.go.com. Click on the "Things To Do" tab and scroll down to "Dining – Make Reservations."
You'll then be asked to select a restaurant, a date, a time, and a party size so that the system can check availability for you. Sometimes tinkering with the time feature (select "lunch" as opposed to "12:00") or the party size (two parties of 4 vs. one party of 8) and unveil hidden availability.
Other reservation options include a phone call to 407-WDW-DINE or, for some non-Disney-owned venues, OpenTable is an option (try this at many Disney Springs locations).
If you're reserving via Disney itself, you'll be asked to hold the reservation with a credit/debit card. No-shows will be assessed a fee of $10 per person. You can avoid this fee by cancelling at least 2 hours in advance. (Note: Victoria & Albert's may have different cancellation policies.)
I wanted to make a reservation at a Signature venue, but none were available. Any hints on what to do?
Boy do we have a trick for you! TouringPlans subscribers can use our Reservation Finder tool. Input the location, date, and time of the reservation you desire. We'll constantly search Disney's system for you and send a text or email when your desired reservation opens up due to another guest's cancellation or increased inventory. You still have to make the reservation, but we ping you when it's available.
This may be my own favorite feature of TouringPlans.
I'm celebrating a special event. Can a Signature restaurant do anything extra for me?
Whenever you're at Disney World celebrating, you should tell EVERYONE. While nothing is guaranteed, when husband and I celebrated our 20th wedding anniversary at WDW, special attention rained down on us, particularly at the Signature restaurants, in the form of free desserts, cards, and other niceties.
For a larger party, or for a guaranteed special something, you can have a cake delivered to your chosen restaurant by calling (407) 939-3463. You could also pre-order and pick up a specialty cake from Amorette's Patisserie in Disney Springs and bring it to the restaurant with you. Call (407) 934-3500 for more information.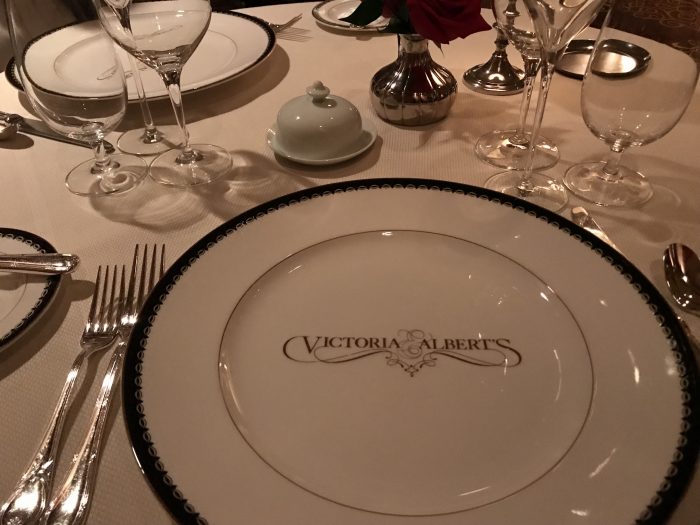 Can I take my kids to a Signature restaurant?
There is an age requirement at Victoria & Alberts that all guests must be at least ten years old. Children of any age are welcome at all the other restaurants at Walt Disney World, including the Signature venues. Most of the Signature restaurants have menus for kids.
However, you may want to "read the room" a bit when choosing to bring a child to a Signature restaurant. Understandably, you will find many kids in the Signature restaurants located in the parks. However, with small kids late at night, you should expect that can sit quietly for what may be a long-ish meal. Other guests may be celebrating a special night out or indulging in their one big annual splurge and be hoping for a mature environment.
Are there characters at any Signature meals?
Character appearances occur at Toppolino's Terrace (breakfast), Cinderella's Royal Table (breakfast, lunch, and dinner) and the Storybook meal at Artist Point at Wilderness Lodge (dinner).
Do I need a park admission ticket to dine at a Signature restaurant?
You will need to use a theme park admission ticket to access the Signature restaurants located in the theme parks. Depending on the type of ticket you have, you may also need a theme park reservation in addition to a restaurant reservation.
There is no admission ticket required to access the restaurants in the hotels and at Disney Springs.
Can I eat breakfast or lunch at a Signature restaurant, or is it just dinner?
This varies by restaurant. All the Signature restaurants offer dinner service and most offer lunch. When Cinderella's Royal Table serves breakfast.
What's your favorite Signature restaurant at Disney World?
I've had great experiences at nearly all of them. I have a soft spot in my heart for The Hollywood Brown Derby, mostly because I am obsessed with their grapefruit cake. It's my favorite dessert in all of Walt Disney World and my only true must-eat during every Disney trip.
My current favorite spot overall is Jaleo at Disney Springs. Just, yum.
Do other Touring Plans readers agree with your assessment?
The Signature restaurants  rated highly by TouringPlans readers include Jiko (Animal Kingdom Lodge), Topolino's Terrace (Riviera Resort), Victoria & Albert's (Grand Floridian), and California Grill (Contemporary).
I concur with the first three of these. The atmosphere and view at California Grill are indeed terrific, but in my opinion, the quality of the food has slipped a little in recent years. To each his own.
Do you have any additional questions? What else do you want to know about dining at Disney World? Let us know in the comments.
First published August 24, 2020. Updated May 16, 2021.