Getting to Know the Disneyland Lines App
Let's face it. The Disney Park experience of yore is, at the moment, no more. In lieu of slow seasons, MaxPass, and FASTPASS, guests now have park reservations, Genie+, and Lightning Lane.
While a visit to Disneyland these days requires additional planning and even strategy, we've got the tools to help, such as our Touring Plans, Crowd Calendars, and the TouringPlans Travel Agency.
But for today, we're talking all about our Disneyland Lines app.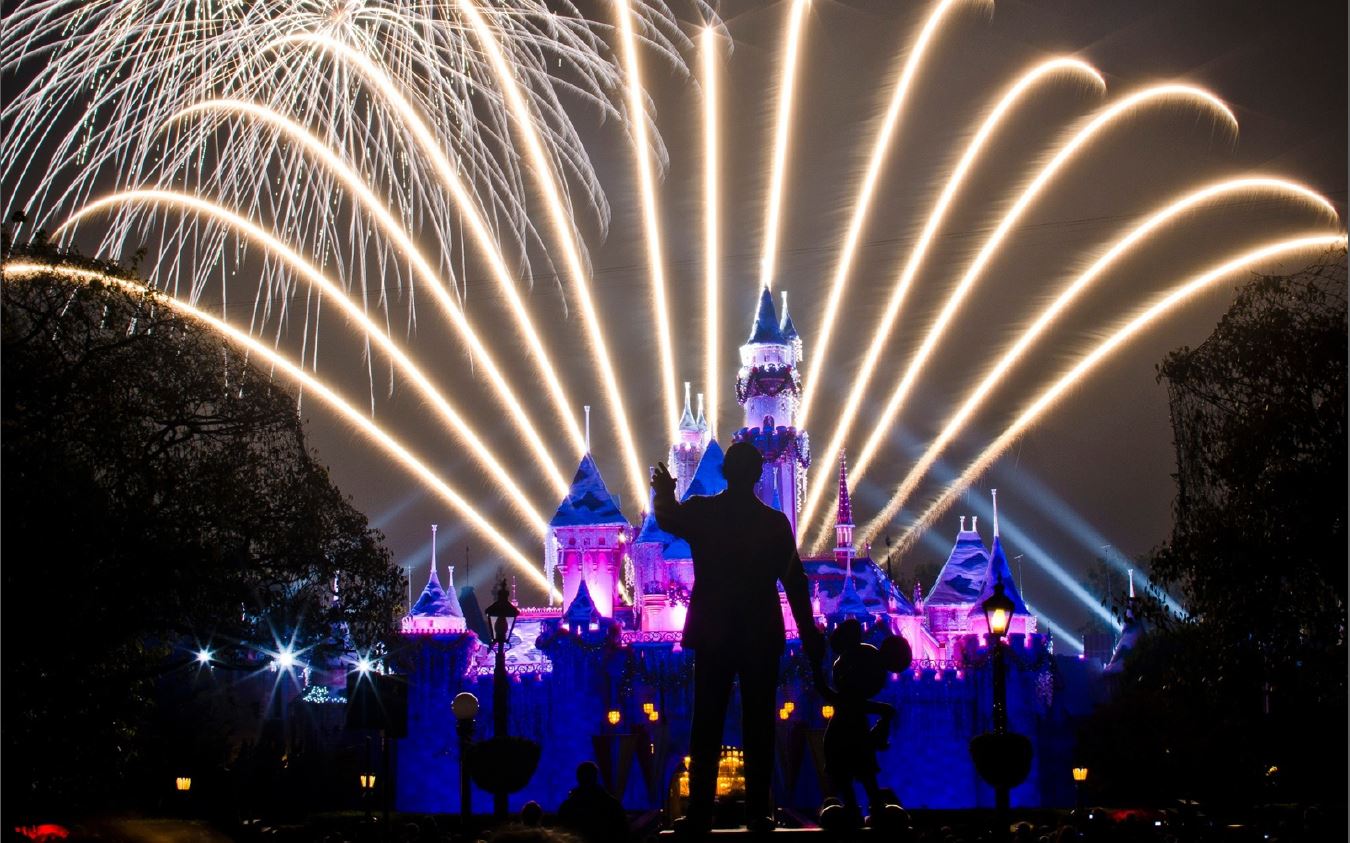 In addition to providing attraction information and reviews, searchable menus, and honest restaurant ratings, the Disneyland Lines app allows users to see accurate wait times based on real-time data and statistical models.
The app also allows guests to create step-by-step Touring Plans that actually update throughout the day. And, here's the thing, this feature also works with Lightning Lane.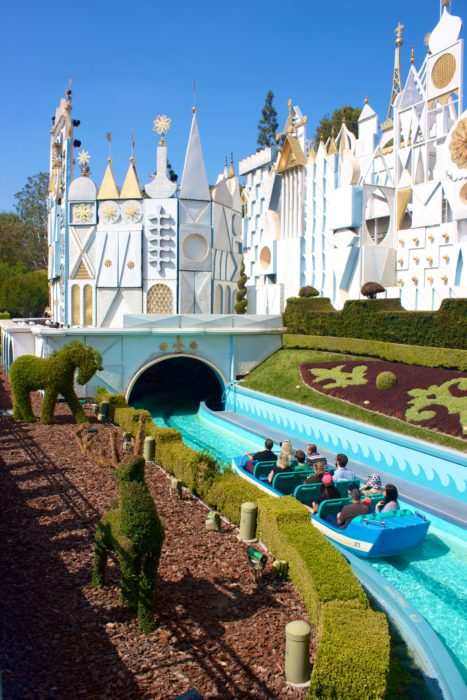 To start, let's take a look at Disneyland Lines' wait times in comparison to what you may find on Disney's; and where we begin is on the app's homepage.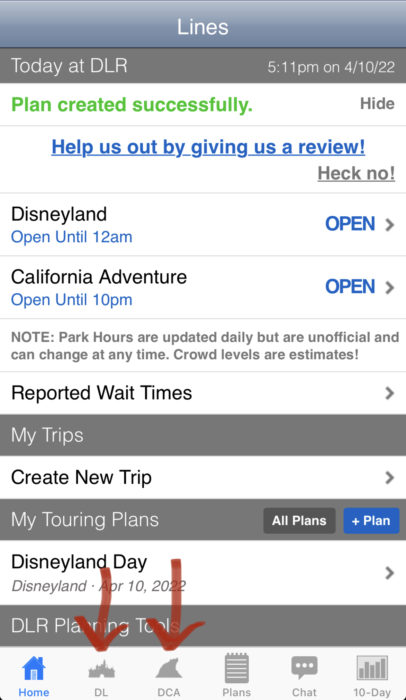 The toolbar pictured above is how users navigate through the app's various features. To see a list of each park's attractions, their information, and both Disney's posted wait times and the actual wait times, users need only to select DL for Disneyland or DCA for Disney California Adventure.
If a user selects DCA, the app's next page will reveal an alphabetical list of the park's attractions, including live entertainment.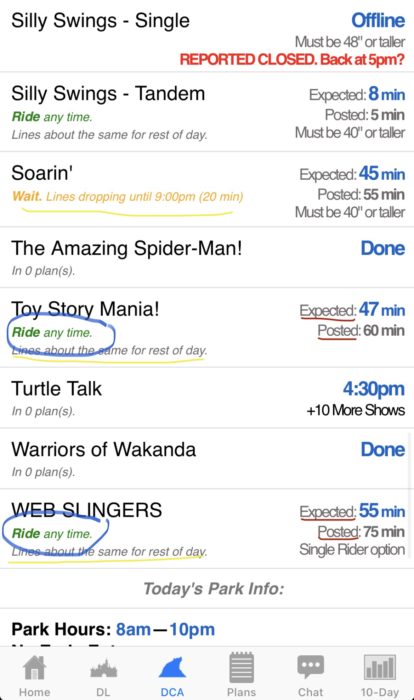 Here app users will find the Touring Plan's expected wait times in blue while Disney's posted wait times are listed just below. In addition, guests will see a recommendation to either ride a certain attraction now or wait until later and when that's expected to be.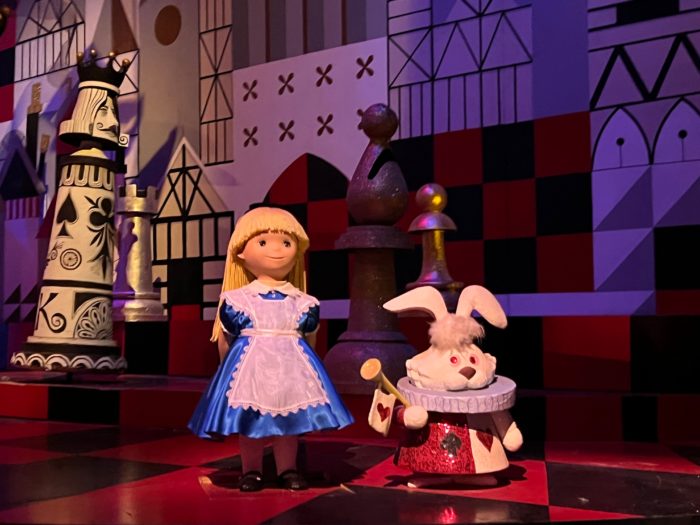 While the difference in expected wait times versus posted wait times varies, the gap between the two can be significant and could make a huge difference in your park day!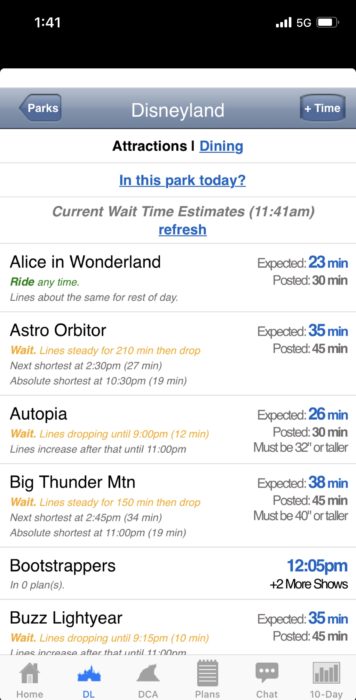 Just take a look at the differences between the two different times for "it's a small world"!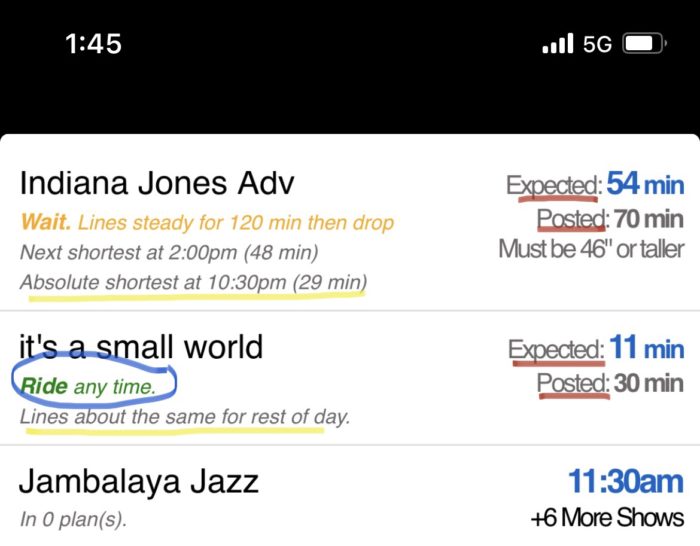 Lines users can also help other Disneyland guests by submitting wait times.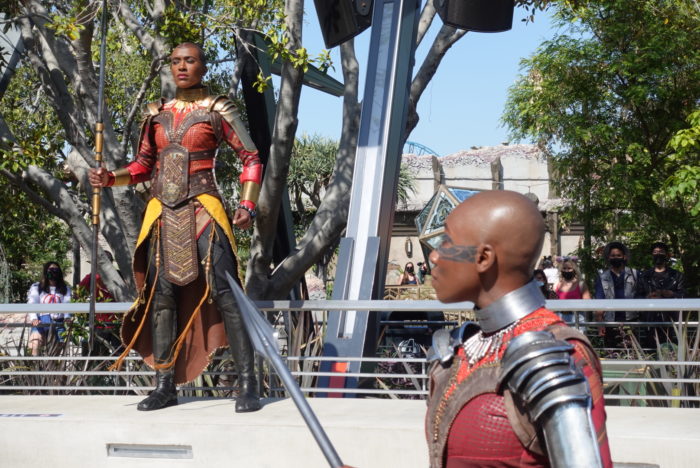 Not only will we update our models in real-time, but we'll also give you credit via badges, level-up, and the spot of "top submitter" for each Disneyland or Disney California Adventure attraction.
All you need to do is select the attraction you're planning to ride from the park list. What's pictured below is what you'll see next.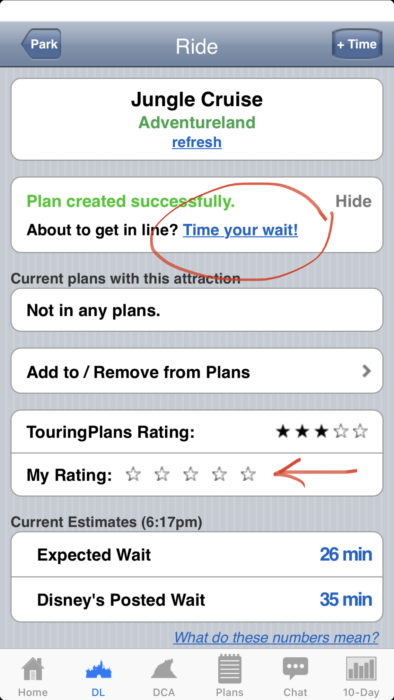 When you're ready to get in line, select Time Your Wait or the +Time button in the upper-righthand corner.
The next screen will then ask you to choose which queue you'll be waiting in before selecting Start Timer.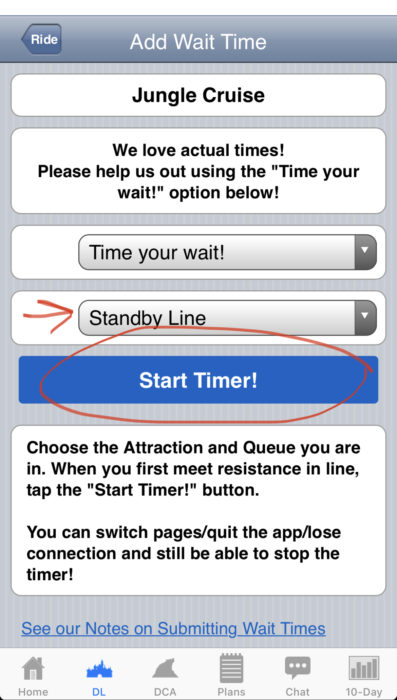 Once you're about to board the attraction, you will then be able to stop the timer and submit your waited to help others and contribute to our data!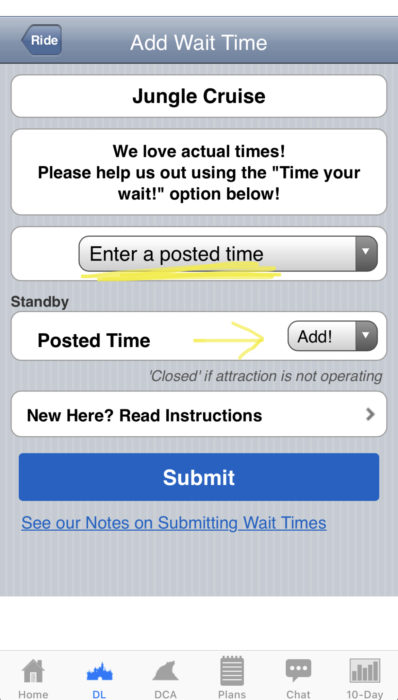 Next, let's talk about how to use the Lines app in conjunction with Genie+ and Lightning Lane.
But first, let's head back to the home screen in order to create a new plan as shown below…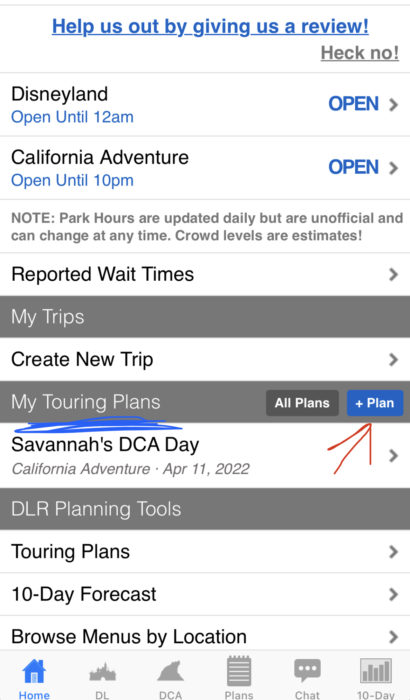 …or you can select a pre-existing Touring Plan of your choice for either Disneyland or Disney California Adventure.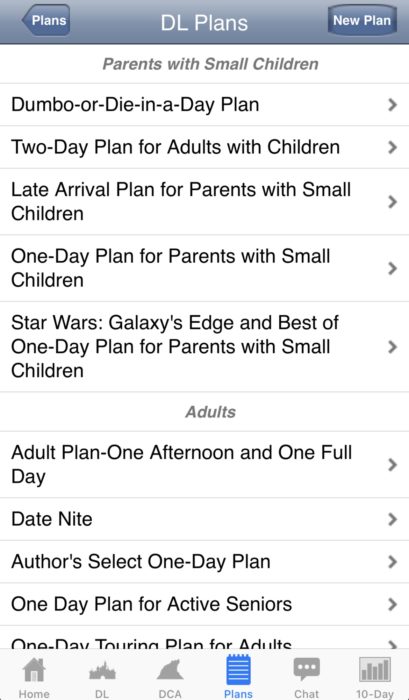 Once you've either selected or created a Touring Plan, the app will direct you to start adding steps (attractions, meals, breaks, etc.) to your day.
This is also where you will have the option to add in your Lightning Lane reservations made via the My Disney Experience app.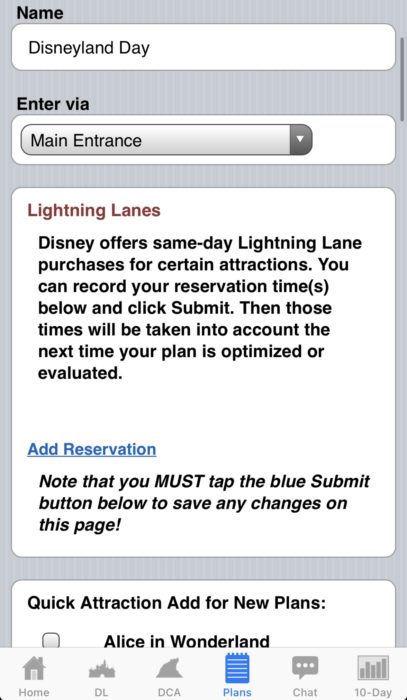 After selecting Add Reservation on this page, the scroll-down menu allows guests to pick which attraction they purchased a Lightning Lane for, as well as add their reservation times.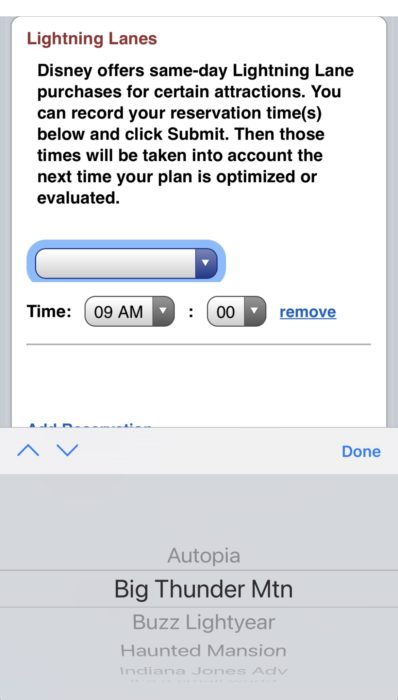 Once you've added in all of your reservations and then optimized the plan, those Lightning Lane additions will be incorporated into your step-by-step Touring Plan!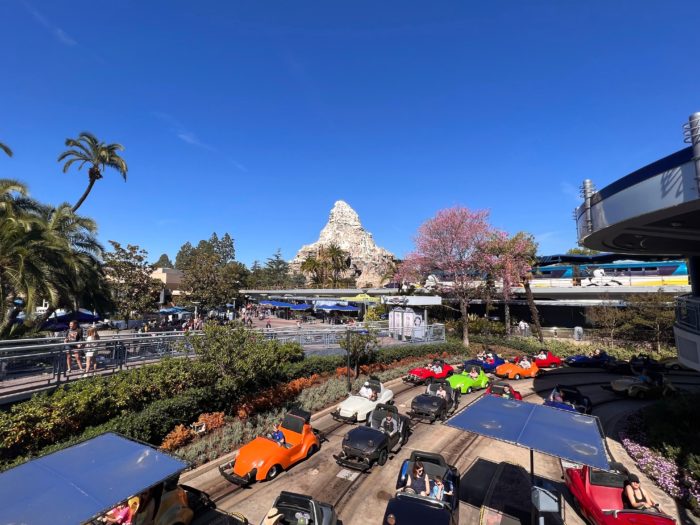 So for all of you West Coast Disney fans, and those planning your trip to the happiest place on Earth, don't let the wait time guessing game, confusing Genie recommendations, and the crazy crowds mess with the magic and your valuable vacation time.
Instead, let the Disneyland Lines app handle the guesswork and create an itinerary built to maximize your time and Disneyland experience.
Disneyland Lines is available to download on iPhone and Android.
Have you ever used the Touring Plans Lines App? Let us know in the comments!