Universal Orlando for Newbies – Touring with Teenagers
Whether you are a long-time Walt Disney World guest looking to switch your vacation up or you are visiting Orlando for the first time, planning a visit to Universal Orlando Resort poses a lot of questions. Today we will cover the most popular Universal Orlando attractions for teenagers.
Who Do We Count as a Teenager?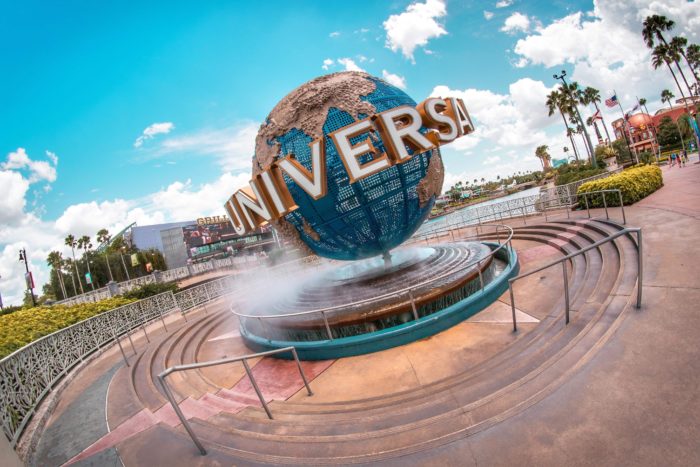 A teenager is anyone in the age range of 13 to 19, simple enough. Teenagers are tall enough for all attractions at the resort and also old enough to tour on their own. At age 14 Universal allows guests to travel into the parks unsupervised and be a supervised companion to younger guests. We find that teenagers are more receptive to Universal's thrill rides and attitude compared to Disney's less thrilling, more sincere attractions.
Rides
Universal's rides vary from carnival rides to epic adventures, quaint dark rides to thrilling roller coasters. To find the best attractions for teenagers we look to our decades-long running attraction surveys. The following are the rides rated the highest by grade-schoolers at the theme parks:
Nothing too surprising here, a lot of rollercoasters and thrill rides are represented including our first appearances by Revenge of the Mummy and VelociCoaster. Hogwarts Express – Kings Cross might seem to stick out, but this portion of the train trip includes the Platform 9 3/4 effect. Men in Black and Popeye also appear on the list, making them good choices to please the whole family.
Teenagers are the first age where Universal allows guests to tour and ride attractions on their own. Guests 14 years or older can enter the park alone or act as supervising companions on select rides. For more information on supervising companions read the Universal Orlando Rider Safety and Accessibility Guide.
Lands & Shows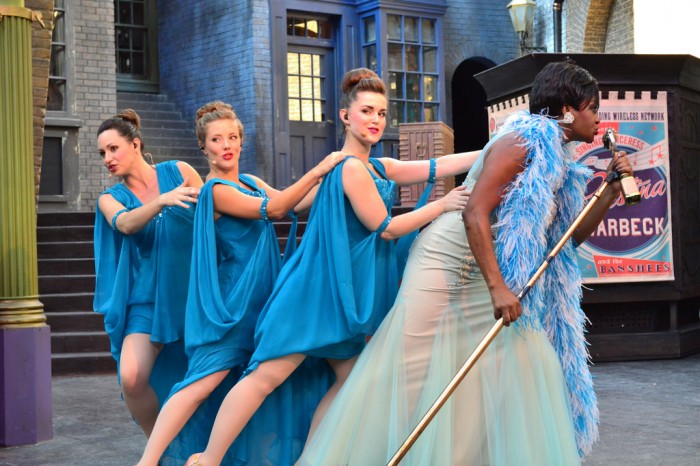 Just as with Grade Schoolers, the dual Wizarding World of Harry Potter lands in each park rate highly with teens. It is easy to see why – the lands are lively, interactive, engaging, and full of fun Potter references. The Nighttime Lights shows in Hogsmeade rank highly among the entertainment offering. If your kid is engaged and interested the Potter lands are a blast, but if they are indifferent or resistive will still enjoy the thrill rides. We rate Diagon Alley and Hogsmeade as not to be missed.
Overall stage shows and parades rate lower than average for teens. Some shows do still rate over four stars:
CityWalk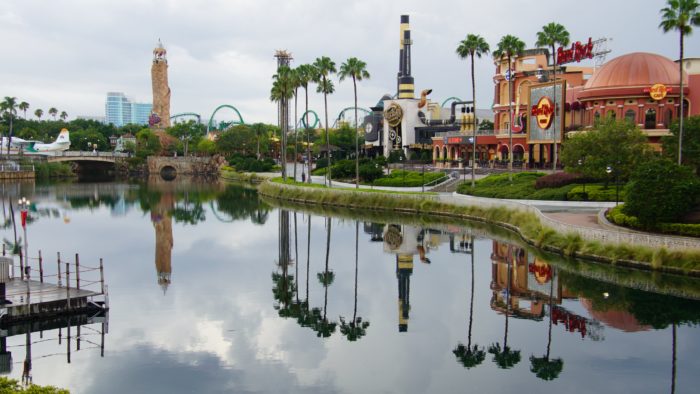 CityWalk is a great place to let teenagers roam free, away from the younger kids and stuffy adults. The entertainment district is self-contained, patrolled by security, features on-site hotel key charging privileges for food and souvenirs, and has safe transportation to and from the resorts.
All the CityWalk locations are teen-friendly excluding the clubs located on the second floor of the complex. Here are our top picks for entertainment and restaurants in Citywalk for teens:
Cowfish Burger & Sushi Bar – Cowfish is a unique blend of a burger joint and a sushi spot offering shakes, fun burgers, sushi of all types, and unique hybrid burger/sushi items.
Antojitos – Loud and fluorescent, Antojitos offers up modern and classic Mexican items. The atmosphere is fun, with a mariachi band performing most nights.
NBC Grill & Brew – If your teens are sports fans then take them to NCB Grill Brew which features nearly 100 TVs tuned into local and national sports programming. The food menu is average, the stand-out items are the appetizers such as the fried Wisconsin cheese curds, giant warm pretzels, and nachos.
Movie Theater – Take a load off, or escape a rainstorm, by catching a movie on one of 20 screens? Universal's movie theater shows the latest releases along with a rotating list of classics. The operating chain changes every so often, now it is under Cinemark.
Live Entertainment – most nights Universal Orlando offers free entertainment around CityWalk. Musicians or DJs play in the lagoon front theater or elevated stage between Vivo and Universal Legacy Store.
Hart & Huntington Tattoo Company – Ha! Just kidding.
The Hotel Pool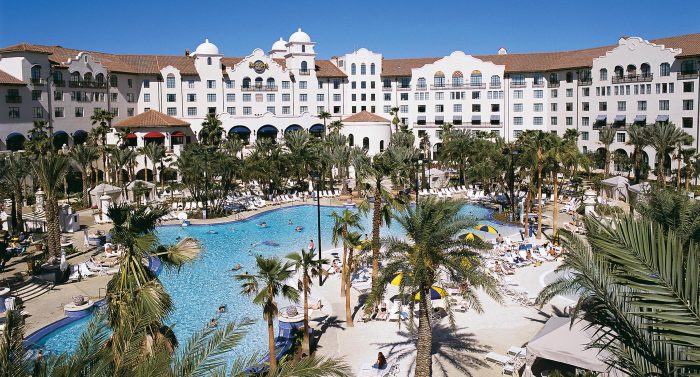 If your teens love the pool then Universal Orlando has you covered. Universal's pools are clean, stocked with chairs, and feature lots of fun events. Plus, guests staying in Prime Value to Premier resorts are able to pool hop to different resorts. Among our favorite pools for teens are Portofino Bay for its three pools, Hard Rock for the action and slides, and Cabana Bay for its two pools and lazy river.
If your teens are part amphibian then consider a day at Universal's water park, Volcano Bay. The slides are on the more intense side compared to Disney, such as a "drop" slide from the top of the centerpiece volcano. Yet even if you still prefer something calmer there are plenty of pools, beaches, and lazy rivers.
Vacation Preparation & Touring Tips
Review the attractions within your teenagers' before your vacation. Include them in choosing when to visit the parks, which attractions to visit, and picking out restaurants to dine at.
Start a walking regimen prior to your visit to build up their stamina for the parks.
Arriving early might not work for your teenagers' sleep patterns, if so modify your touring plans and visit the popular attractions right before the park closes.
Take mid-day breaks! Soak in pool time, naps, and refreshments before returning to the park in the late afternoon.
If your touring party splits up during the day, set up a specific meeting location and time before any reservations or the park closes.

Travel with teens before? Do they love Universal? Leave your thoughts in the comments below!