Hollywood Studios Restaurants Offering the Best Values
Now that 2022 Walt Disney World Resort vacation packages are now available to book, we're getting some insight into what Disney has planned for future vacations during these uncertain times.
It appears Disney will still require park pass reservations for park entry into 2022, and at least for now, the Disney Dining Plan still remains on hiatus.
But there are ways to save money when dining at Disney outside the Dining Plan. For many families and individuals, Disney Dining Plans actually cost more than dining out of pocket. The secret is knowing where to go for your meals; and as always, we've done the legwork for you.
Today I'm breaking down the Hollywood Studios restaurants offering the best value. And by value, I'm talking about where to go to get the most for your hard-earned dough!
Quick Service Values
BaseLine Tap House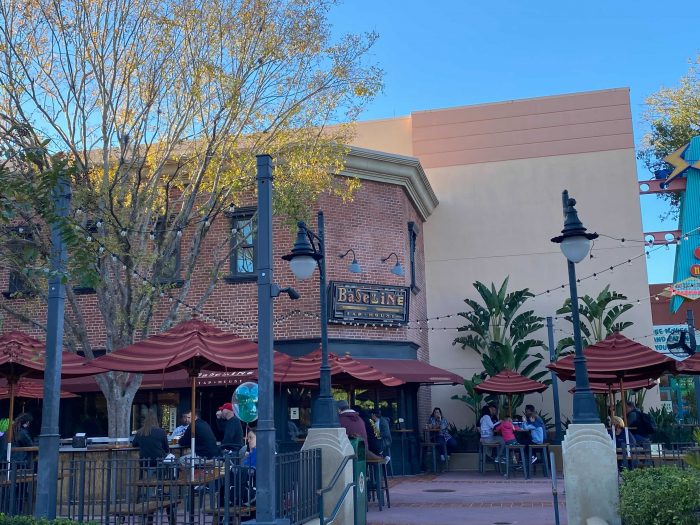 BaseLine Tap House is a California-inspired bar sitting near the entrance to Star Wars Galaxy's Edge and across from Grand Avenue. And in my book, this is a great spot for a light, yet delicious, meal.
BaseLine serves a California Cheese and Charcuterie Plate of chorizo and salami, toasted baguettes, a variety of cheeses, and more for only $10.00.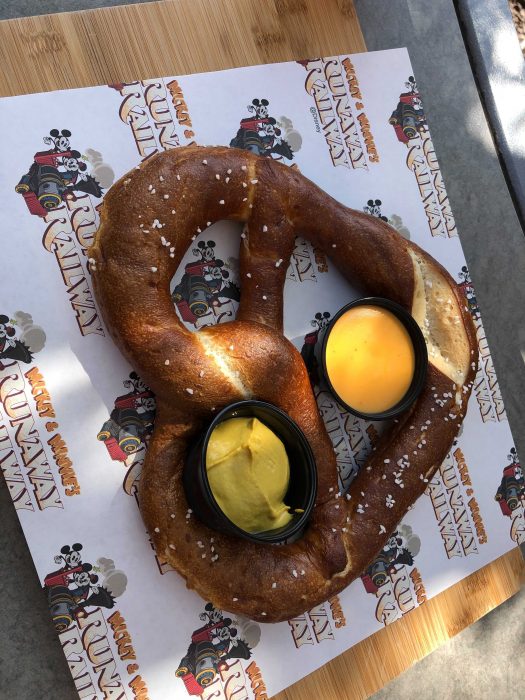 And if you consider a pretzel a perfectly acceptable meal, skip the Mickey Pretzel (sorry, not sorry) and grab BaseLine's large Bavarian Pretzel served with Beer-Cheese fondue and Spicy Mustard for $9.00.
Backlot Express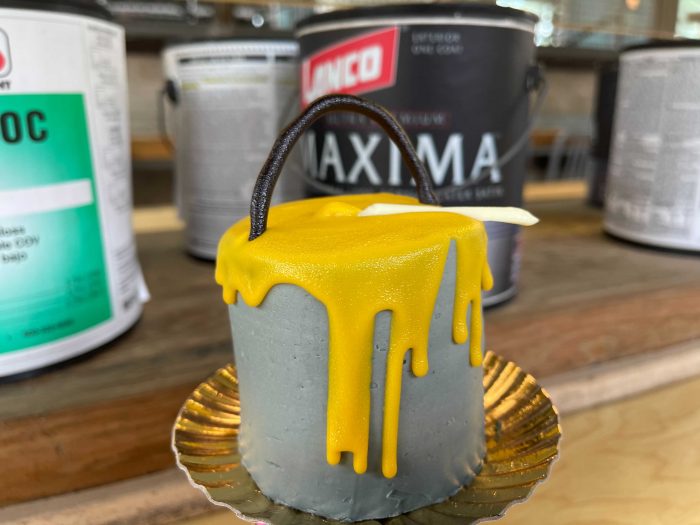 So I wouldn't normally recommend Backlot Express and its basic menu. Unless, of course, you're there to appreciate this relic from the park's Disney-MGM Studios days.
But Hollywood Studios is a tricky park when it comes to dining; and honestly, burgers and chicken tenders are easy to find, what your kids probably want anyway, and cheaper than most entrees at the park.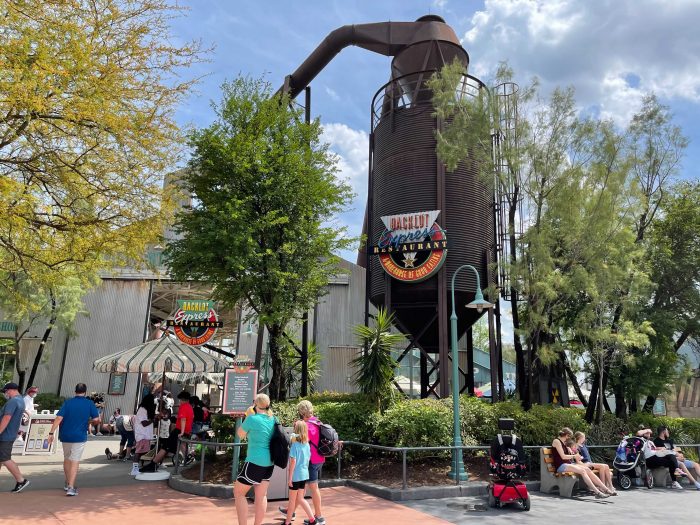 So if you're gonna end up eating this particular fare, Backlot Express is my pick in comparison to ABC Commissary or the walk-up windows on Sunset Boulevard.
Why? Well, if you're gonna spend money on this type of menu, Backlot Express offers a few perks. For instance, the restaurant is somewhat removed, and often overlooked, from the crowds. There's also additional outdoor seating. But most importantly, it has an awesome dessert menu!
Backlot Express offers the Paint Can Cake! It's rainbow sprinkle confetti cake with vanilla buttercream, a mango-chocolate drip, and a white chocolate paintbrush for $6.99.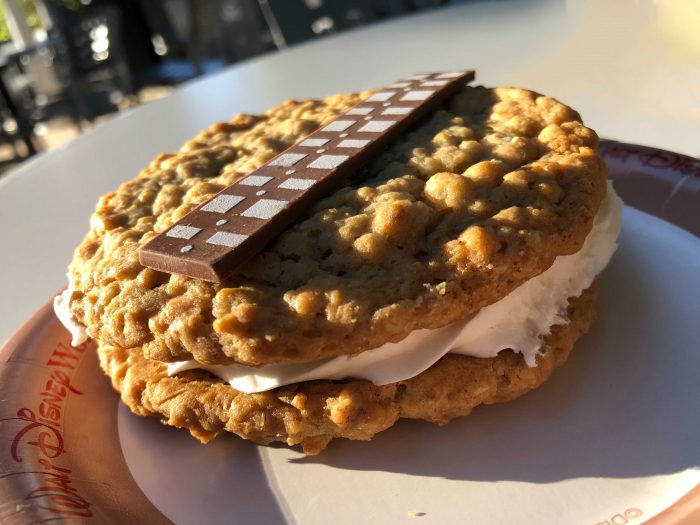 You can also get a Wookie Cookie. Seriously! It's two oatmeal cookies filled with vanilla cream and topped with a milk chocolate bandolier for $5.99.
Woody's Lunch Box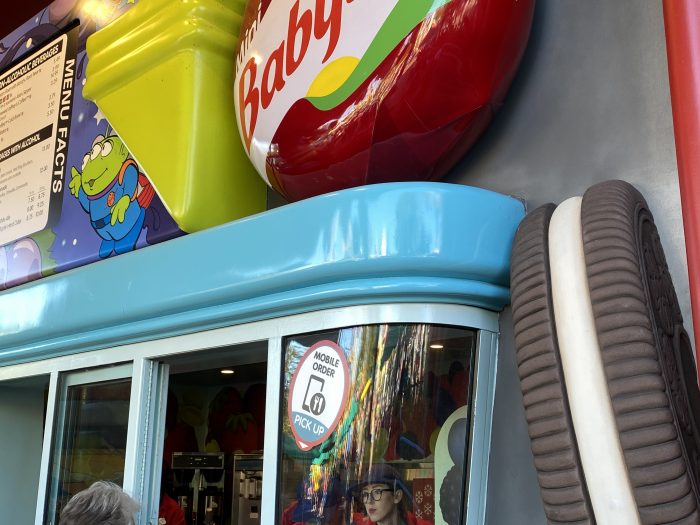 Currently, the only dining option available at Toy Story Land, Woody's Lunch Box is a walk-up window that truly looks like a lunchbox!
Even though the menu is dominated by sandwiches, the fare here is anything but forgettable. For instance, Woody's Lunch Box offers a BBQ Brisket Melt on Grilled Sourdough for $12.99, a Grilled Three-Cheese Sandwich for $8.99, Totchos (potato barrels) slathered with chili, cheese, queso, and corn chips for $8.99, and a side of Tomato-basil soup for $3.99.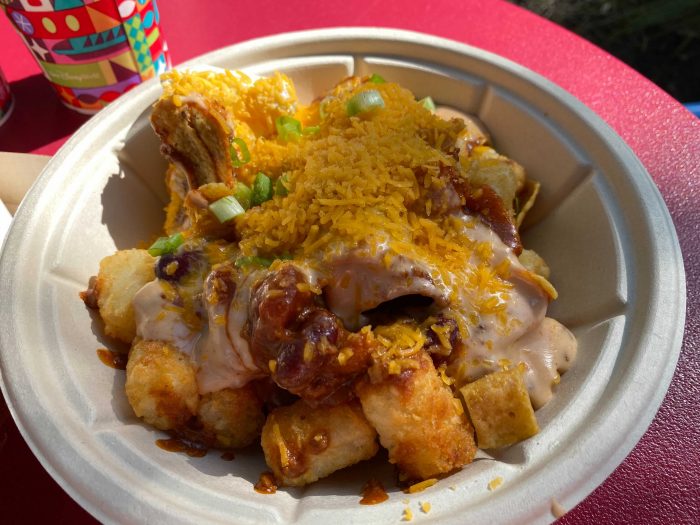 Woody's Lunch Box also offers breakfast! Their hearty Breakfast Bowl consists of potato barrels covered in smoked brisket country gravy, scrambled eggs, and green onions for $8.79.
Keep in mind this spot is super popular and mobile order slots go super fast! If you're determined to eat at Woody's Lunch Box, place your order and reserve either your breakfast, lunch, or dinner pick-up slot upon entering the park.
Table Service Values
Sci-Fi Dine-In Theater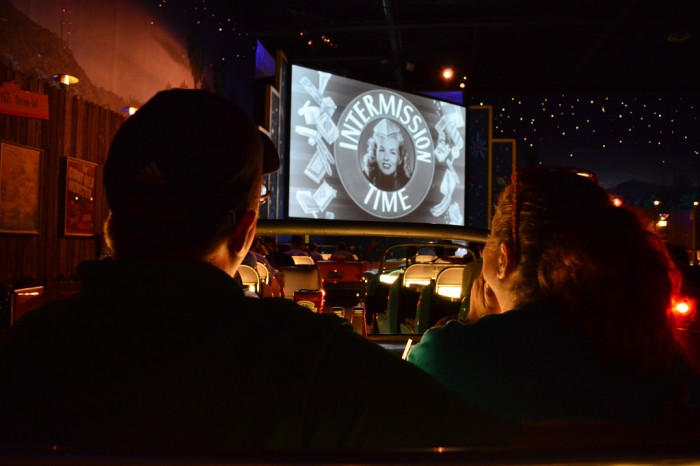 Hollywood Studios is famous for its 50's Prime Time Cafe and Sci-Fi Dine-In Theater Restaurants. 50's Prime Time offers the experience of dining in a 1950s kitchen complete with antics from your extended family (a.k.a. servers).
Sci-Fi Dine-In Theater, however, allows guests to dine in old-fashioned cars at a simulated drive-in while watching clips from silly, retro monster flicks and those old concession stand commercials.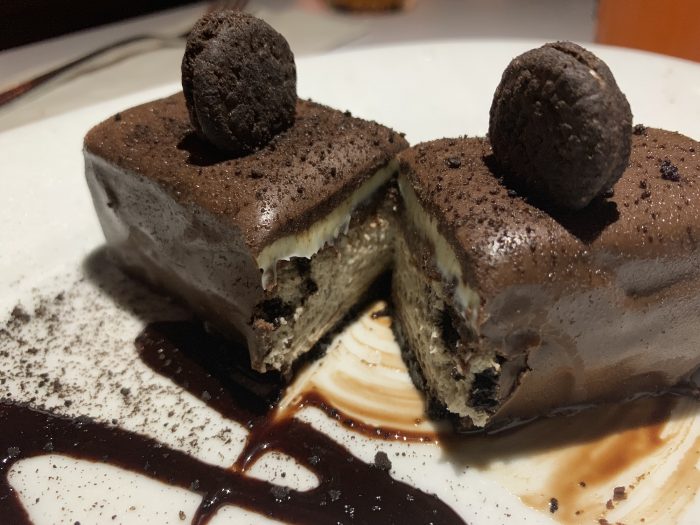 So are these restaurants a value? For some guests, yes! This is because these restaurants offer an immersive experience along with a meal. But if I have to pick one, I'm siding with Sci-Fi Dine-In Theater.
Due to our global situation, 50's Prime Time Cafe can't provide the same level of interaction between the servers and guests while Sci-Fi Dine-In Theater still offers its full experience for the same price.
In regard to the park's other table service restaurants, Mama Melrose's Ristorante Italiano gets mixed reviews while the Hollywood Brown Derby is a delicious, signature restaurant and definitely on the pricey side. Hollywood & Vine, however, offers breakfast, lunch, and dinner along with two character dining experiences.
For some, a character meal is a must-do. But be aware that all character meals are expensive and characters can only greet guests from a distance at this time.
Which restaurants and eateries do you consider to be the best values at Hollywood Studios? Let us know in the comments! 
First published March 27, 2021. Updated July 7, 2021.