How COVID-19 Precautions Are Affecting Magic Kingdom Wait Times
When Walt Disney World reopened in July of 2020, new precautions were put into place to ensure guest safety aboard its attractions. And as a result of these new protocols and procedures, coupled with the absence of FastPass+, wait times and onboard ride experiences are a little different these days than we're used to.
For instance, back in the day we never would've dreamed that "it's a small world" would generate higher wait times than its neighbor Peter Pans Flight. So if you're planning a trip to the most magical place on earth during these unprecedented times, here's a look at what you can expect aboard select attractions and how new procedures may inflate wait times.
Haunted Mansion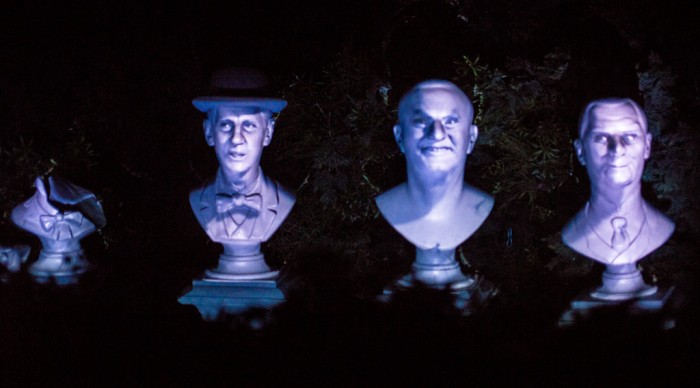 This classic dark ride isn't only famous for its happy haunts and creepy-cool effects; it's also famous for its iconic ride vehicles – Doom Buggies.
Doom Buggies operate on an Omnimover system meaning they don't stop moving. This helps cut down on wait times since they don't have to stop for guests to board and disembark. However, due to COVID-19 precautions, Haunted Mansion's wait times may be a little lengthier than what guests might normally expect.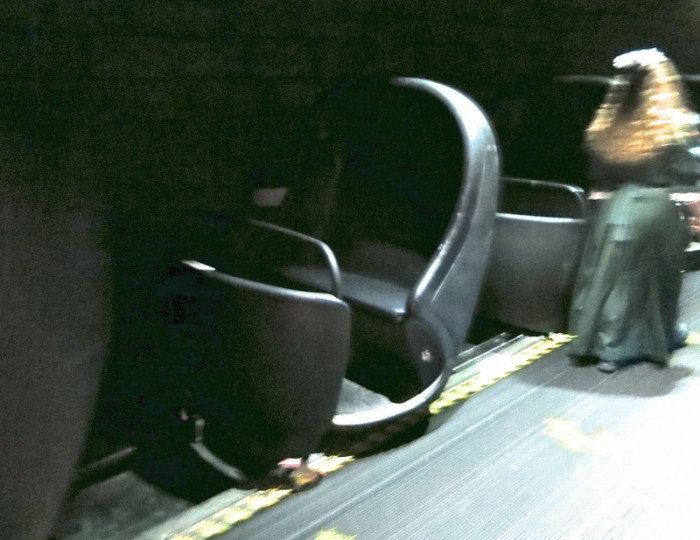 Except during peak times, Doom Buggies between parties are currently left open to allow for social distancing which considerably cuts into the attraction's capacity and may result in a longer wait than you might expect.
It's a Small World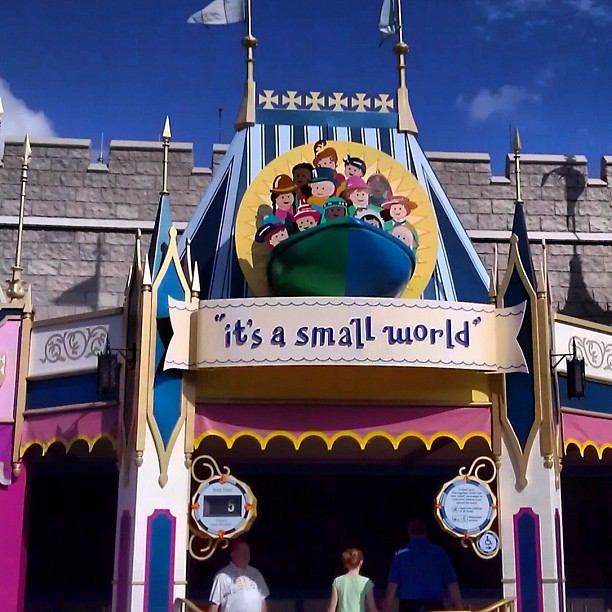 On "it's a small world," guests embark on a tour around the world aboard where dolls representing different regions from around the globe sing that famous (infamous?) earworm "It's a Small World (After All)".
Back in normal times, "it's a small world" was a high capacity attraction as its boats accommodated large numbers of guests. But much like the Haunted Mansion, COVID-19 precautions have significantly cut into the ride's capacity and pushed up its wait times.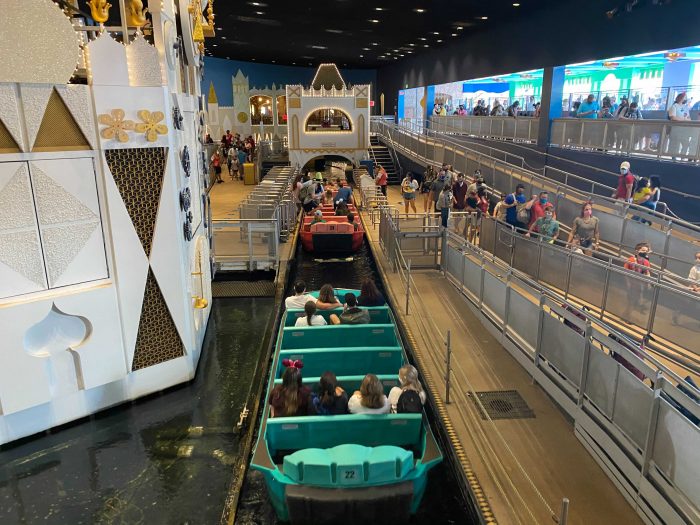 If you're looking to enjoy "it's a small world," expect rows left open between parties, reducing boat capacity.
Jungle Cruise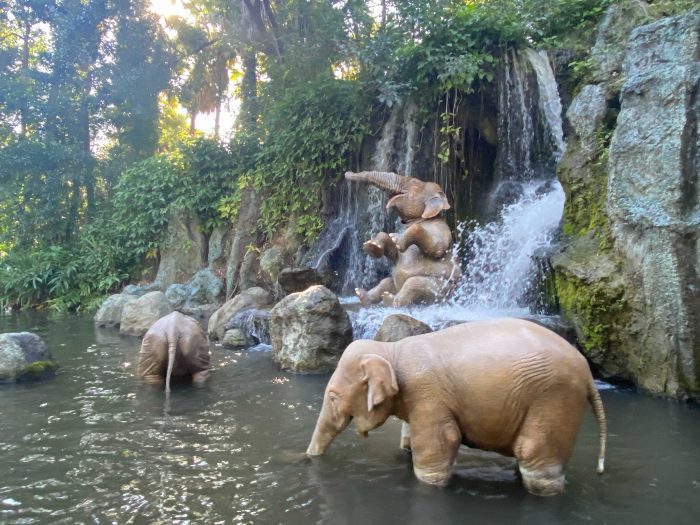 The Jungle Cruise is a classic outdoor boat tour down various rivers of the world piloted by pun-loving skippers. During the venture, guests encounter audio-animatronic wildlife, a mysterious temple, and even the eighth wonder of the world!
Unlike other boat ride attractions, guests aboard the Jungle Cruise sit on benches lining the inner perimeter of the boat ride or on a bench in the middle. Because of this arrangement, some guests faced one another during the ride as opposed to sitting in standard rows like Pirates of the Caribbean or "it's a small world."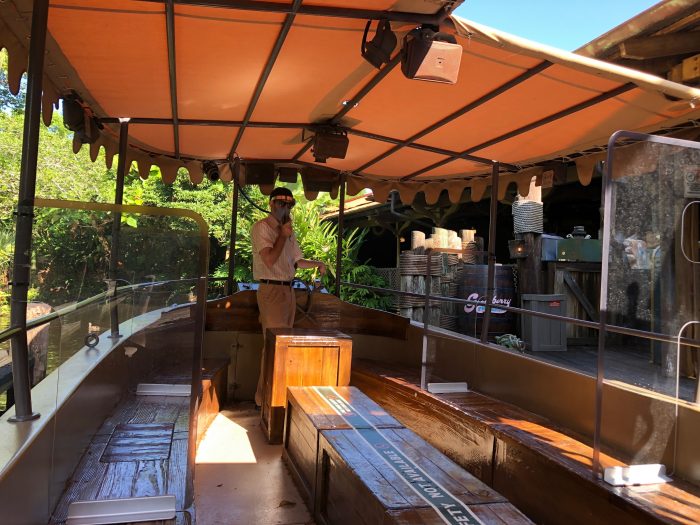 Due to this particular setup, guests aboard the Jungle Cruise these days no longer have the option to sit in the middle; and guests sitting around the perimeter of the boat are separated from other parties by plexiglass partitions.
Of course, this impacts the Jungle Cruise's already limited capacity. So if you're wondering why the lines for the Jungle Cruise are extended outside the crew even though the crowds are low at the Magic Kingdom, this is why.
Pirates of the Caribbean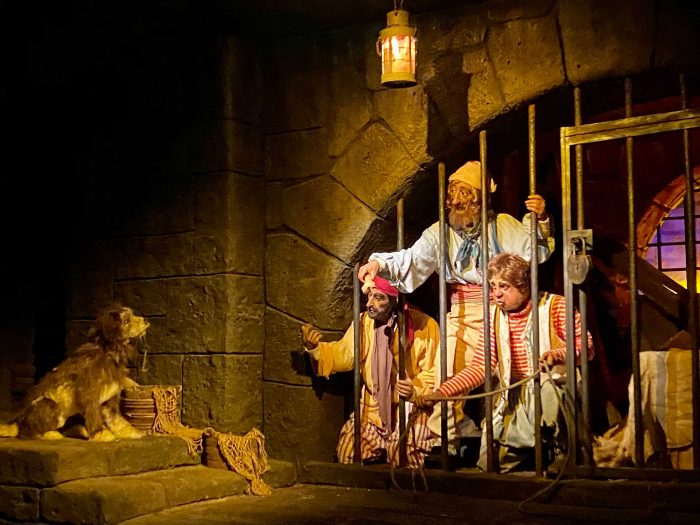 Pirates of the Caribbean is an indoor boat ride through a variety of incredibly detailed scenes showcasing pirates raiding towns and hunting for Captain Jack Sparrow from the Pirates of the Caribbean franchise.
Like "it's a small world," Pirates of the Caribbean used to be a high capacity boat ride. But just like "it's a small world," Pirates keeps guests safe and socially distant by keeping rows empty between parties.
Prince Charming Regal Carrousel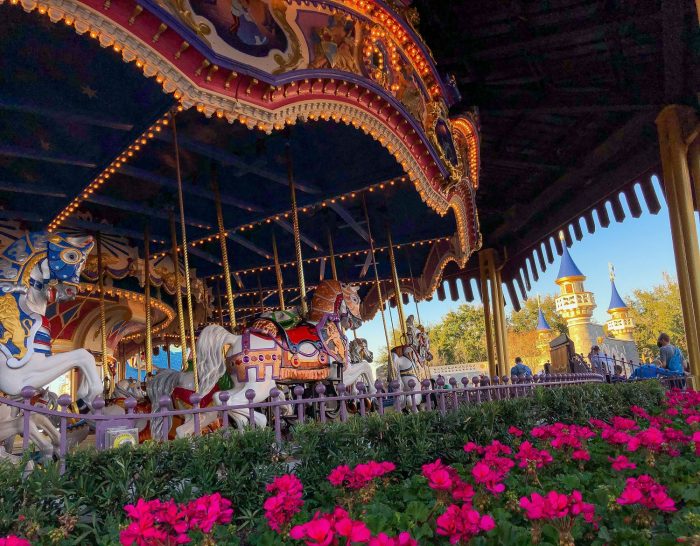 Prince Charming Regal Carrousel is an original Magic Kingdom opening day attraction from October 1, 1971. Guests ride one of the uniquely designed horses for a gentle spin in the heart of Fantasyland.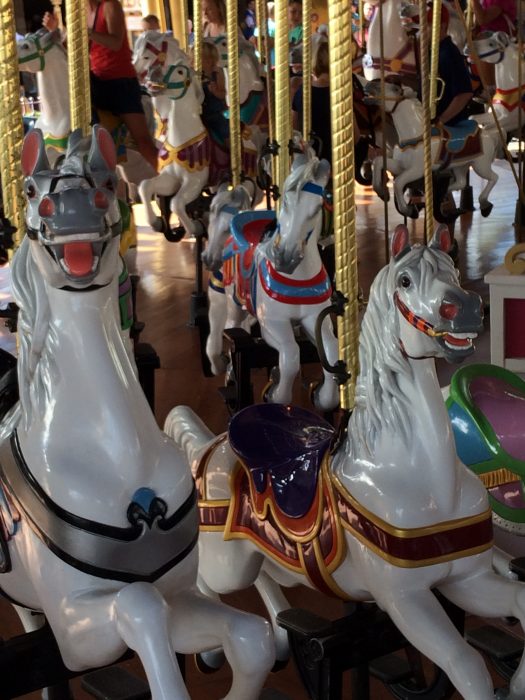 Like other attractions that have had to modify for social distancing, Prince Charming Regal Carrousel's capacity has been reduced and guests are directed to leave rows of horses empty between parties.
Seven Dwarfs Mine Train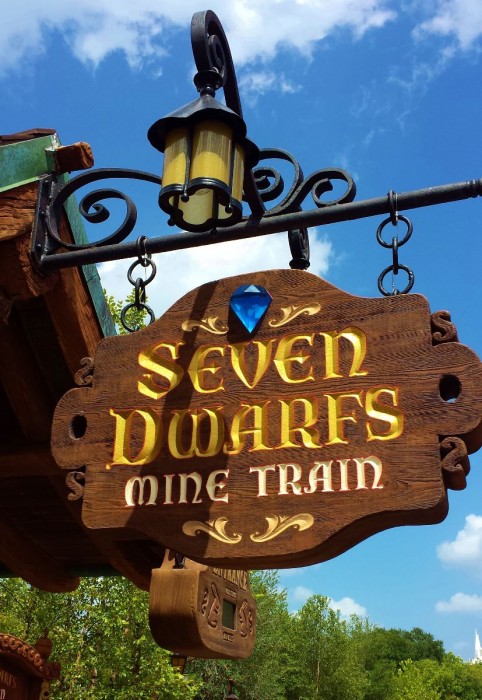 Seven Dwarfs Mine Train is a swinging family coaster in Fantasyland themed after Snow White and the Seven Dwarfs. Guests board a swinging mine car and are whisked in and out of the charming mine where a million diamonds shine!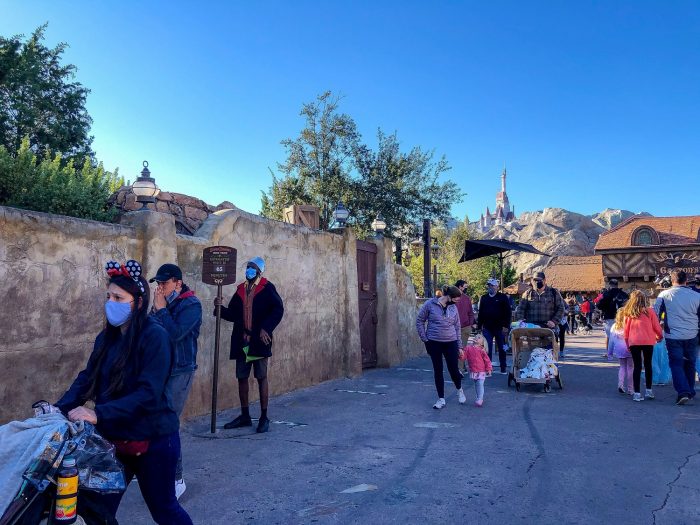 Ever since the coaster opened in 2014, it has consistently produced some of the highest wait times in the park. And in our current global situation, that hasn't changed.
However, reduced capacity and the option for period cleaning have made wait times a little less predictable and is responsible for longer-than-normal lines.
Space Mountain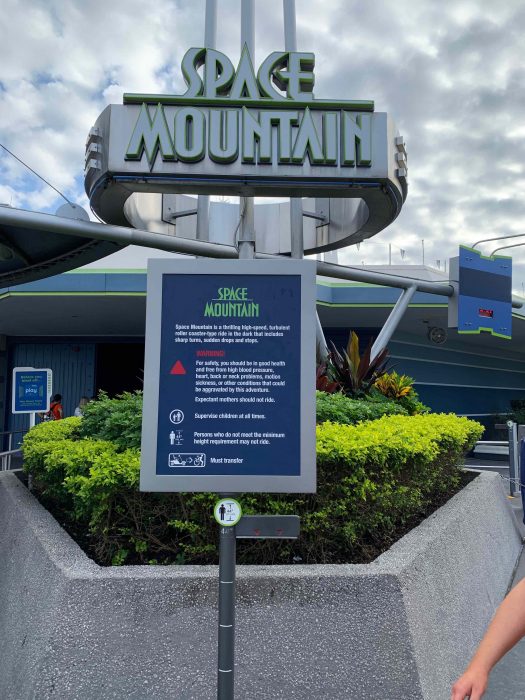 Space Mountain is an indoor, space-themed roller coaster that takes place almost entirely in the dark!
For this Tomorrowland coaster, guests ride in rocket-shaped ride vehicles; but unlike other coasters, guests sit closely in front of one another with three guests per rocket and two connected rockets per launch.
Clearly, Space Mountain was a unique challenge for Disney when it came to social distancing. The solution? Only one party per rocket. This means solo riders will have a whole rocket to themselves. Also, Space Mountain may temporarily halt boardings in order to clean the rockets and their lap bars.
Splash Mountain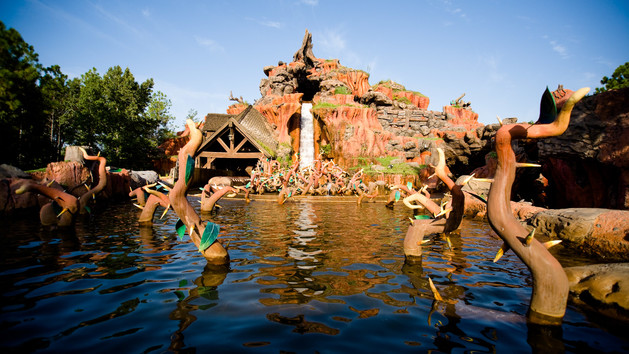 Splash Mountain is a massive log flume attraction with dark ride elements. Guests follow Brer Rabbit as he searches for his "laughing place" while outsmarting Brer Fox and Brer Bear along the way!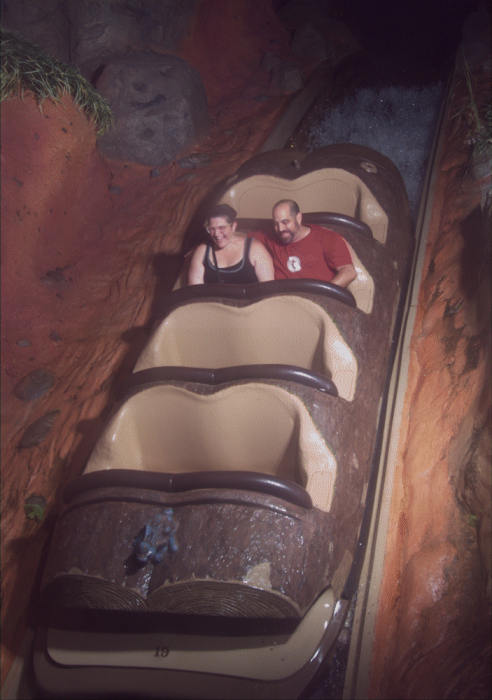 Much like what we've seen at other attractions, Splash Mountain's COVID-19 procedures involve leaving rows empty between parties and limiting a row to a single party. However, since each row's capacity is limited to two adult guests per anyway, this isn't a huge change.
Attractions You Can't Experience Due to COVID-19 Precautions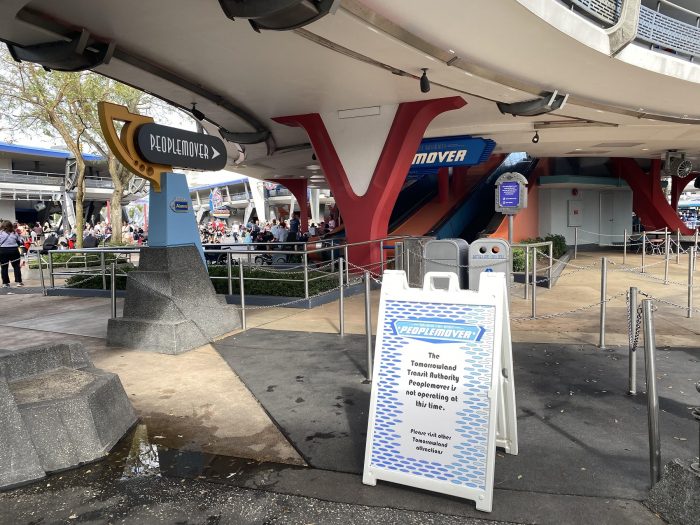 Even though Walt Disney World reopened in July of 2020, there are some attractions that have yet to reopen due to COVID-19 precautions, updates and refurbishments, or construction.
So if you're headed to Walt Disney World in the near future, be aware that the following rides may not be available: Enchanted Tales with Belle,  Monsters Inc. Laugh Floor, Tommorowland Transit Authority PeopleMover, and the Walt Disney World Railroad.
So are you planning a trip to Walt Disney World in the near future? Concerned about the unpredictable wait times? Let us know and be sure to check out the Touring Plans Lines 2.0 app to save time in line and for attraction info at your fingertips.