Menu Monday: Late Arrival Day Food Choices at Disney World
The Walt Disney World Resort area has tons of options for dining, from quick service restaurants, places to get snacks, or regular table service restaurants, to fancy, signature dining experiences. However, sometimes there seems to be no options other than the $2 vending machine crackers at your resort, once you're on the property, especially if you don't have a vehicle and are relying on Disney transportation. To avoid the stress of trying to track down dining options for your late arrival, I have gathered a listing for restaurants that stay open late, so you can avoid wandering around hungry. In addition, I listed the items available on the menu, written in plain language for easy understanding (i.e., it might be Oak-Grilled Salmon with a Selection of Winter Greens, but I'll simplify it down to Grilled Salmon). Obviously, both hours and menus are subject to change, but you can check with Cast Members at the park or at your resort upon check in to ensure that these options are still available and open late. Here goes!
Magic Kingdom
While Magic Kingdom has quite a few options for a quick snack, the counter service restaurants begin closing and it becomes more difficult to find a full meal. There are four options available after the regular dinner hours (after around 8 p.m.) where you can find a full meal.
Casey's Corner – this counter service restaurant has a topping bar for your hot dogs that includes sauerkraut and hot cheese sauce.  Limited seating options make it best for a meal on the go, and they will give you a carrier for your food items that you can take with you.
Serves:
Hot dogs
Chili dogs
Corn nuggets
Nachos
Fries
Open: Almost always to park close, including Extra Magic Hours.  Sometimes (rarely) closes 20 minutes before park closing.
Cosmic Ray's Starlight Café – a counter service restaurant that generally has plenty of seating options, though it can be very loud inside.  Entertainment in the form of animatronic Sonny Eclipse adds fun to your dining experience. With a larger than usual menu variety, this spot is perfect for picky eaters and families who can't agree on what sounds good for dinner, though the food is divided up in different Bays making it impossible to get a meal for everyone all at once without splitting up into different lines.
Serves:
1/2 Chicken
Rib meal
Chicken/Rib combo
Hamburger
Pork Sandwich
Hot dog
Chili cheese dog
Vegetable burger
Chicken nuggets
Turkey sandwich
Grilled chicken sandwich
Vegetable sandwich
Greek sandwich
Tortellini pasta salad
Sides: fries, chili fries, chicken noodle soup
Open: Until park close, including Extra Magic Hours.
Pecos Bill Tall Tale Inn and Cafe – this counter service restaurant has an amazing amount of seating, making this a place that you can almost always find a seat, even on the most crowded of days. There is also a large toppings bar for adding flavor to your meal, including salsa, cheese, tomatoes, grilled onions, pickles, and more, plus hot cheese sauce.
Serves:
Pork sandwich
Various cheeseburgers
Vegetable burger
Southwest chicken salad
Taco salad
Sides: corn on the cob, fries, chili
Open: Until one hour before park close.
Gaston's Tavern – a quick service location serving mostly snacks, with a pork shank that could be made into a meal. The high level of theming surrounding Gaston's tavern makes this a must-see, so if you arrive late you can grab a meal and then check out the area.
Serves:
Pork shank
Cinnamon rolls
Chocolate croissant
Fruit cup
Mixed vegetable cup
Hummus and chips
Sliced apples and caramel
La Fou's Brew (frozen apple juice flavored with toasted marshmallow)
Open: Until park close, including Extra Magic Hours.
Epcot
Epcot has a large number of restaurants, and most of them stay open until the park closes, so you will have quite a few options for a late meal if you are dining in the park. There are restaurants in both the Future World and the World Showcase, with a variety of options in either.
Future World:
Electric Umbrella – a counter service location filled with whimsical electric umbrellas (which are much easier to see and recognize as umbrellas at night!), and located near the entrance, which makes it a good stop if you are already late eating dinner.
Serves:
French dip burger
Vegetarian flatbread
Sausage and Pepper sandwich
Hamburger
Chicken nuggets
Chicken caesar salad
Veggie naan wich
Open: Until the park closes.
Sunshine Seasons – a fabulous counter service option, with tons of variety and ambience. Truly unique meals based in four areas: wood-fired grill, sandwich shop, Asian shop, and soup and sandwich shop. Housed in the same building as Soarin' and Living with the Land, it's a perfect option to eat a quick meal before a late Fastpass+.
Serves:
Rotisserie chicken
Salmon
Pork chop
Chicken quinoa salad
Caesar salad
Roast beets
Fish tacos
Mongolian beef
Thai green curry shrimp
Sweet-and-sour chicken
Tamarind vegan beef
A variety of sandwiches, soups, and flatbreads
Open: Until the park closes.
World Showcase:
Katsura Grill – a relatively new restaurant in Japan's pavilion, with a small amount of seating indoors and out. While the outdoor seating is gorgeous and quiet, it's extremely limited making it difficult to find a place, though eating at an alternative time might work in your favor.
Serves:
Sushi
Udon (or Udon with beef, curry, shrimp)
Teriyaki chicken, beef, or salmon
Chicken curry
Japanese curry
Open: Until the park closes, and during the first hour of evening Extra Magic Hours.
La Cantina de San Angel – a counter service in Mexico's pavilion, with lovely outdoor seating over the water. The food is obviously Mexican, and it's tasty as well as quick.
Serves:
Grilled chicken and rice
Beef tacos
Cheese empanadas
Nachos
Mexican salad
Open: Until the park closes, and during evening Extra Magic Hours.
Les Halles Boulangerie & Pâtisserie – this recently expanded quick service location is best known for delicious desserts and pastries, but it also has a variety of sandwiches and soups which can easily make a good late meal.
Serves:
Ham and cheese sandwich
BLT
Fruit sandwich
Chicken sandwiches
Varied cups of soup
Open: Until the park closes, and during evening Extra Magic Hours.
Sommerfest  – while open late, this difficult to find window in Germany's pavilion has a limited menu, but is a good place to get a quick meal with a cold beer. Seating  is so limited as to almost be non-existent, which makes it a good meal to grab and eat while walking around the World Showcase.
Serves:
Bratwurst
Frankfurter
Currywurst
Baked macaroni
Open: Until the park closes, and during the first hour of evening Extra Magic Hours.
Tangierine Cafe – this restaurant in Morocco's pavilion offers authentic food and some indoor seating, with more seating outdoors. While the food is unfamiliar to many people, it's a good way to try interesting new dishes when the Food & Wine Festival isn't going on.
Serves:
Chicken wrap
Lamb wrap
Falafel wrap
Chicken platter
Lamb platter
Kefta sandwich
Sliders combo
Vegetarian platter
Open: Until the park closes, and during the evening Extra Magic Hours.
Animal Kingdom
Animal Kingdom is currently rarely open late, though that will change once the new additions to the park are completed. Until then, this park isn't really an option for you if you arrive late to Walt Disney World, with a closing time of 5 p.m.  While in the summer months the park stays open later, it still closes by 8 p.m., making it within the usual dinner hours. Save Animal Kingdom for a day later in your trip, and be sure to try the Chicken Fried Rice from the Yak & Yeti Local Foods Cafe, which is both amazingly tasty and surprisingly inexpensive.
Hollywood Studios
Hollywood Studios is another park that may or may not be open late when you are visiting Walt Disney World. During the busier summer months, the park is open until 10 p.m., but much of the rest of the year the park closes at 7, making it inaccessible the night of a late arrival. There are two restaurants that stay open until park close, so if you do happen to come on a late closing day, here are your options:
Fairfax Fare – an outdoor counter service restaurant over by Tower of Terror, with some seating nearby. The standout dish is the Macaroni and Cheese and Truffle Oil Hot Dog, which is definitely worth a try.
Serves:
Chicken
Ribs
Pork sandwich
Macaroni and cheese hot dog
BBQ pork hot dog
Chili dog
Turkey leg
Salad
Open: Until the park closes.
Rosie's All-American Café – another outdoor counter service restaurant over by Tower of Terror, near Fairfax Fare, which also has some seating nearby. Pretty standard food options here, but it should be possible to find something for everyone here.
Cheeseburger
Chicken nuggets
Vegetarian black bean burger
Soup of the day
Open: Until the park closes.
Resort Dining Options
If you are arriving late to your resort without heading into a park, you should also have choices for dinner that are more exciting than a vending machine meal.  All resorts should have at least some kind of dining option that will be open late, most closing at either 11 or midnight. While many of the resorts have multiple restaurants with varying opening times, the main resort food court style restaurant will be open for late dining. Each location has a varying menu, but expect to find some assortment of the following: burgers, grilled chicken, salads, pasta, flatbreads,sandwiches, and a vegetarian meal, plus meals for children. In addition, there will be a grab-and-go section, featuring pre-packaged items such as salads, sandwiches, and yogurt.
Downtown Disney (soon to be reinvented as Disney Springs)
Downtown Disney is usually open later than the parks, and most of the counter service restaurants are open until Downtown Disney's closing time. During the week, Downtown Disney can be crowded, but on the weekend, it can be absolutely swamped, filled with both vacationers as well as the locals enjoying a night out. As a result of the late hours, Downtown Disney is a great option if you need a late night meal, and are uninterested in what's available at your resort hotel.
Bongo's Cuban Cafe Express – the Bongo's Cuban Cafe is a restaurant that was created by Gloria Estefan, and obviously services Cuban food. There's a walk-up window that will allow you to get a meal quickly without sacrificing too much time. It is located on the West Side of Downtown Disney.
Variety of salads
Cups of soup
Pork or chicken bites
Empanadas
Pollo asado
Ropa vieja
Arroz con pollo
Plus a selection of sandwiches
Open: Until Downtown Disney closes.
Cookes of Dublin – located right next to Raglan Road in the Pleasure Island section, this little pub location serves up traditional Irish pub food, plus some sinfully tasty desserts. One must-try is the Doh Bar, which is a donut battered, deep-fried Snickers. There's really far too many options to name here, and everything is cooked fresh to order, making this a wonderful choice for a group who can't agree on what to have. Here's just a few options:
Fried scallops
Fish & chips
Beef and lamb pie
Cheeseburger
Salads
Wings
Open: Until Downtown Disney closes.
Wetzel's Pretzels – boasting two locations in Downtown Disney, you can get a pretzel dog in either the Marketplace or the West Side. While the menu is limited, and the seating might as well be non-existent (unless there's nothing going on at the stage, though that's unlikely), pretzel dogs or bits make for a highly portable meal.
Pretzel (original, cinnamon, pepperoni, almond crunch, jalapeno)
Pretzel dog (with or without cheese)
Pretzel bites (original, cinnamon, almond crunch)
Open: Until Downtown Disney closes.
Earl of Sandwich – you may have eaten at this popular sandwich chain elsewhere, and the Downtime Disney location (in the Marketplace) always has a line, and deservedly so, as the sandwiches and wraps are very good. In addition to the sandwiches, they also serve soup and desserts. There's not a lot of seating inside, though if you're quick and somewhat patient you can usually snag one, but there's more outdoors and you can usually find a space there in all but the most crowded of times. They also offer a 10% discount for Annual Passholders and DVC members, so be sure to ask after it.
Large variety of sandwiches
Soups
Salads
Wraps
Smoothies
Open: Until Downtown Disney closes.
The Express at Wolfgang Puck Grand Cafe – located in the West Side, this counter service location lets you have a gourmet meal quickly. A step above most theme park food, in the sheer variety alone, it has interesting choices as well as pizza.
Butternut squash soup
Tortilla soup
Pizza (pepperoni, cheese, margherita, four cheese pest0)
Rotisserie chicken
Chicken pot pie
Selection of salads
Various sushi
Open: Until Downtown Disney closes.
Wolfgang Puck Express – located in the Marketplace, this counter service location offers an expanded menu, with some of the same options as the other Wolfgang Express location at Downtown Disney, offering fancier pizzas.
Soups
Selection of salads
Pizza (BBQ chicken, sausage, mushroom, pepperoni, mushroom, spicy chicken)
Ravioli
Spaghetti and chicken meatballs
Salmon
Rotisserie chicken
Chicken alfredo
Open: Until Downtown Disney closes.
All in all, there should be something for you to make a late meal of, no matter where you head upon arriving at Walt Disney World!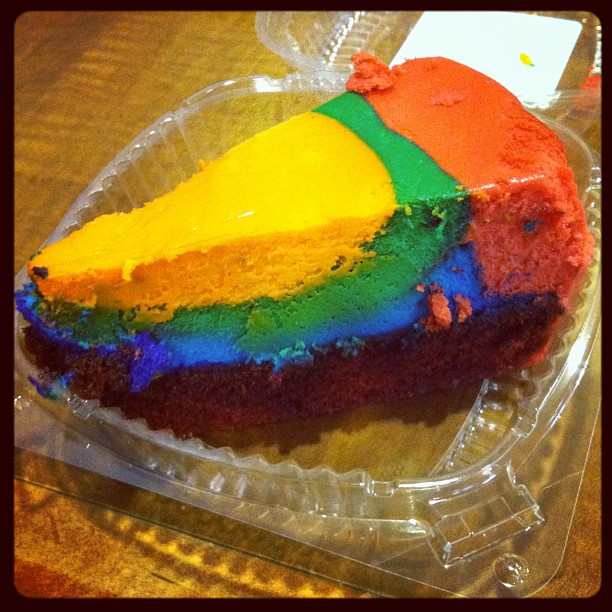 Were any of your favorites included on the late night list? Have you had any late night dining experiences? Do you venture out, or do you stick close to your resort?  Let me know!