M&Ms Price Break at Disney World Confectionery
Perhaps there's a glitch in the space time continuum, but there's some bargain pricing happening right now at the Confectionery on Main Street in Walt Disney World's Magic Kingdom.
After a refurbishment hiatus of several months, the Confectionery recently reopened with a new feature – a giant "Color Kitchen" wall offering nearly the full palette of M&Ms hues, ready for guests to create their own bulk color mix. Bulk M&Ms are popular with folks wanting a festive favor or display to celebrate a school, team, or wedding color theme.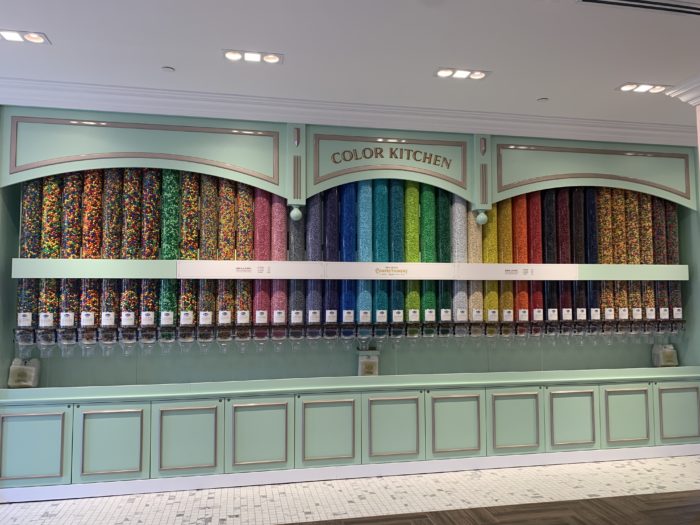 Display walls such as this are nothing new – there is a similar one located at the dedicated M&Ms store at Disney Springs.
The interesting part of the Confectionery display is the pricing – $12.99 per pound.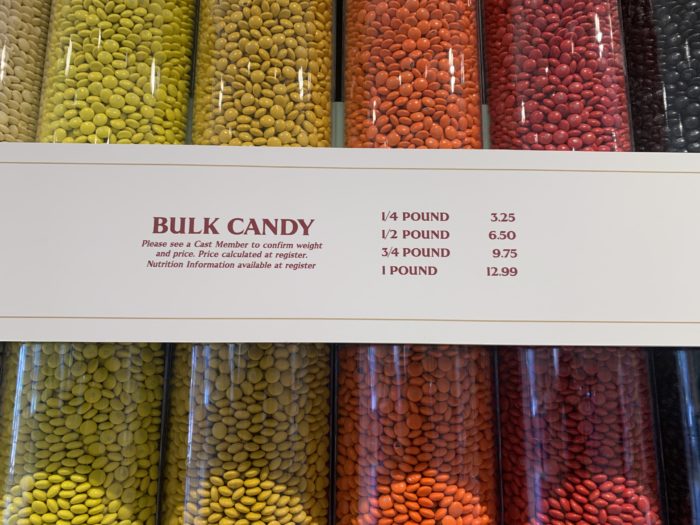 Take a look at the M&M store price in the photo above – $15.98 per pound.
Pricing for all items is typically uniform throughout Walt Disney World, so this is a real glitch in the matrix. The same items are $17.99 per pound (plus shipping) on the official M&M website. I also checked several online bulk candy distributors and could not find a price lower that $13.30 (plus shipping).
Obviously no one is going to buy a $120+ theme park ticket just to save a few bucks on party candy. But if you happen to be a WDW annual passholder planning a big event, then the place to save on larger quantities of M&Ms is right there in the Magic Kingdom.
Would you make good use of this deal? Let us know in the comments.