Magic Kingdom Genie+ Survival Strategies for the Week of October 19th
Genie+ is rolling out on October 19th and you already had a trip planned for that week. (You may be ready to say some un-Disney-like words when you heard that!)
TouringPlans is good, but we can't magic data out of nowhere. The fact of the matter is that we won't really know how you can best tour with or without Genie+ starting October 19th. We have guesses about what will happen to standby times, how you'll be able to use (or avoid using) Genie+, etc. But we can't time travel (yet), so we can't test them out until the 19th. We'll be testing and gathering data and getting it back to you as quickly as we can. But if you're travelling that week of the 19th … we can't help you. At all. Article over. . . I'm just kidding.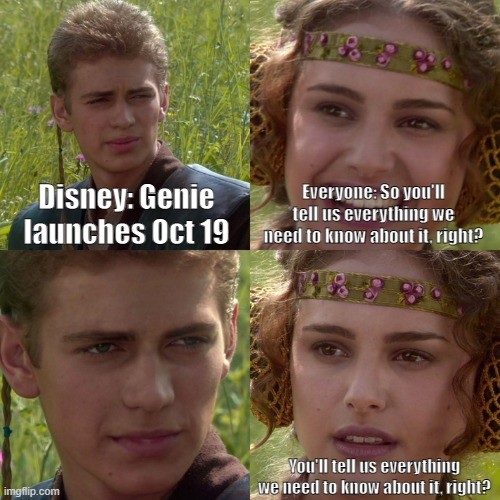 While we can't give you absolute truths or the same predictions that we're normally very certain about, we can give you some tips and advice based on hypotheses. This week we'll be providing you with strategies for each park based on the predicted crowd levels for the week of the 19th. One strategy will assume you want to avoid using Genie+, and the other will guide you through how to take the most advantage of Genie+ if you want to purchase it. In neither strategy will we assume or suggest that you pay for the Individual Lightning Lane Access. If you decide to do that, you just do it when you want and remove those attractions from other parts of the plan. The strategies here can give you a sense of direction and should be workable most days from Oct. 19-26, except for maybe Saturday the 23rd. Crowds may be heavier that day, so you could follow the same strategy, but cut out a few of the attractions if you run short on time.
How do I tour Magic Kingdom without Genie+?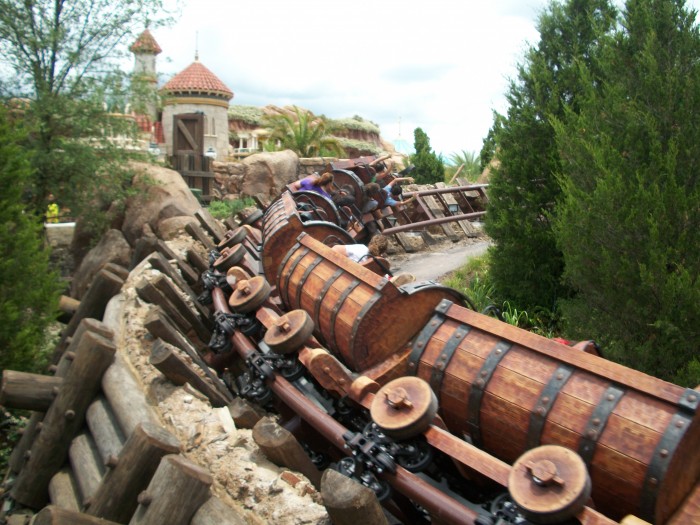 If you have early entry, you should have an easy morning of touring Fantasyland. Even without early entry, that's still probably the spot to go. Just don't try to rope drop Seven Dwarfs Mine Train. That will be a mass of humanity, and it's likely that if you're in the back of the rope drop back, you'll actually have one of the longer waits of the day. Instead, zig when they zag. Do the following first thing, in any order that seems good (or optimizes well in the app), ideally with Peter Pan's Flight as early as possible.
By 10:45, wrap up the above list, and check the Lines App and see if the wait for Seven Dwarfs Mine Train is reasonable. If it is, go ahead and hit that up while you're in the area. Then, if you still have time before lunch, work in Mad Tea Party, Dumbo, and Tomorrowland Speedway.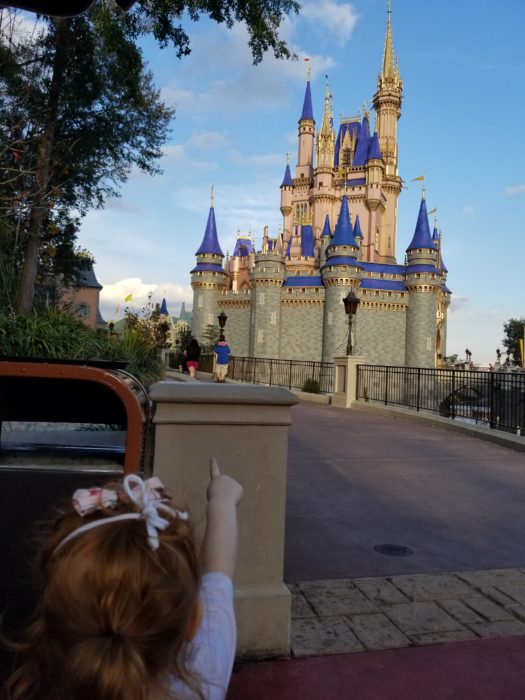 After lunch, spend time in Frontierland, Adventureland, and Liberty Square. Save the mountains for later in the day, but go ahead and try to hit the following in whatever order makes sense:
Make your way to Tomorrowland by about 3 or 3:30 pm and experience what you would like over there before dinner:
Grab some dinner, then hit up Splash Mountain and Big Thunder Mountain before grabbing a spot for Enchantment. If you had to skip anything earlier in the day (or want to re-ride a favorite), you should have time to hop in a line or two before park close as everyone else just bails for the exit.
Note: Depending on how much demand for Genie+ exists during the first week, standby queues may slow down by a bit compared to our predictions. Follow the generic times proposed above, but if you start falling behind, you may have to skip a ride or two in the morning and in the afternoon.
How do I tour Magic Kingdom with Genie+?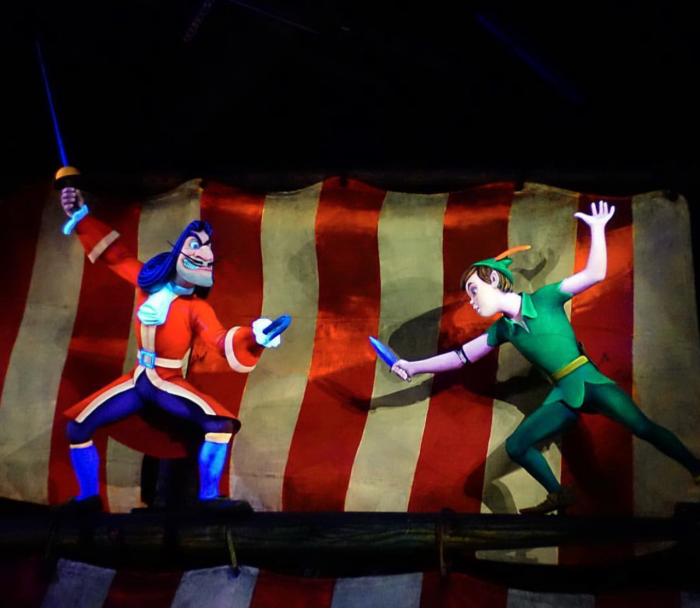 Genie+ will be like FastPass on steroids, as far as how to take advantage of it. You'll want to balance getting return times for rides where it will really make the most difference with getting as many return times as you can reasonably take advantage of. Since we don't know exactly what availability or wait time savings will look like yet, this plan is generated with data we have from FastPass.
At 7 am, try to get a Genie+ pass for Peter Pan's Flight, ideally with a return time around 10 am. This will free you up to rope drop Space Mountain in case it backs up later in the day. Around 9 am (2 hours after you got the Peter Pan's Flight return time), try to get a Genie+ pass for Jungle Cruise or Big Thunder Mountain for the next available time, ideally opening sometime between 11 and noon. After Space Mountain, work your way toward Peter Pan, hitting any of these Fantasyland attractions as you have time:
Many Adventures of Winnie the Pooh
Prince Charming's Regal Carrousel
Under the Sea ~ Journey of the Little Mermaid
Mickey's PhilharMagic
Ride Peter Pan's Flight when your return time opens, and then finish off any Fantasyland attractions that you haven't experienced, along with the Haunted Mansion.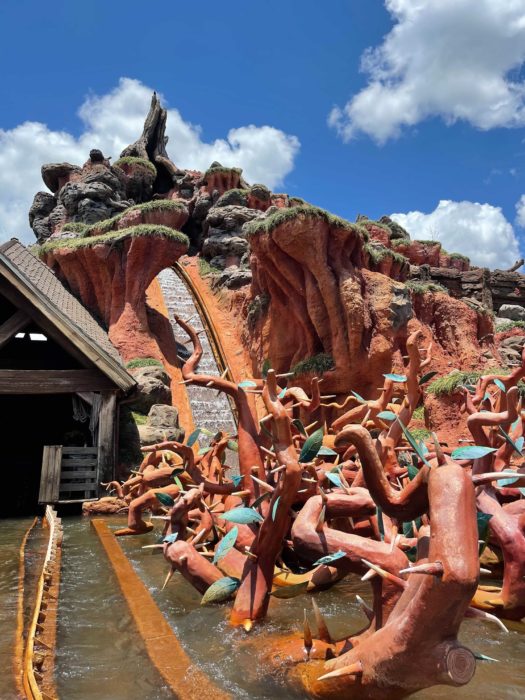 When your next return time opens (at Jungle Cruse or Big Thunder Mountain), tap in there and search for another Genie+ pass while you're in line. You should likely prioritize Splash Mountain, if there are return times left for early-to-mid afternoon. Grab lunch and spend the early afternoon doing other Frontierland or Adventureland attractions, like the following:
Enchanted Tiki Room
Country Bear Jamboree
Jungle Cruise or Big Thunder Mountain (whichever you didn't get a Genie+ for)
Pirates of the Caribbean
You should be eligible for another Genie+ pass sometime around 1 or 2 pm, 2 hours after you got the Splash Mountain one. Pick the next available time for Buzz Lightyear's Space Ranger Spin so that you can use it in the late afternoon or early evening.
Finish up Liberty Square, Frontierland and Adventureland until your return time for Splash Mountain opens. This could include experiencing:
Tom Sawyer's Island
Liberty Square Riverboat
Hall of Presidents
By 3 or 4 pm, you should be available for another Genie+ return time. Pick something that you haven't experienced yet, ideally in Tomorrowland or Fantasyland. Make your way to Tomorrowland to use your Buzz Lightyear's Space Ranger Spin Genie+ return time, and also experience the following:
Monster's Inc Laugh Floor
Carousel of Progress
PeopleMover
Around 6 pm, eat dinner and you should be eligible for one final Genie+ return window if you can and want to use it. Just make sure that it doesn't overlap with getting spots for Enchantment if that's a priority for you. After dinner, check the line for Seven Dwarfs Mine Train. Wait times should be going down, and you'll hopefully have time to experience it in the early evening before heading to the Hub for Enchantment.
Are you planning on being in the Magic Kingdom the week of October 19th? Do you have any ideas about whether or not you'll try out Genie+? Let us know in the comments!