REVIEW – The Peanut Butter Crunch Cupcake Returns to Hollywood Studios and It is a Must-Eat
Disney's Hollywood Studios is home to lots of delightful sweets. A treat that used to call the Trolley Car Café home has moved down the boulevard to Rosie's All-American Café. If you like peanut butter, chocolate, or Butterfinger candy bars, this is a must-eat!
The Peanut Butter Crunch Cupcake has a chocolate cake base with chocolate fudge filling. The amount of filling tends to vary cupcake to cupcake, but ours was substantial. The mound of frosting on top is peanut butter buttercream, the perfect amount of rich peanut butter flavor. Crushed peanut butter candy dusts the top and a pair of chocolate mouse ears on top gave our field reporter some Earful Tower vibes.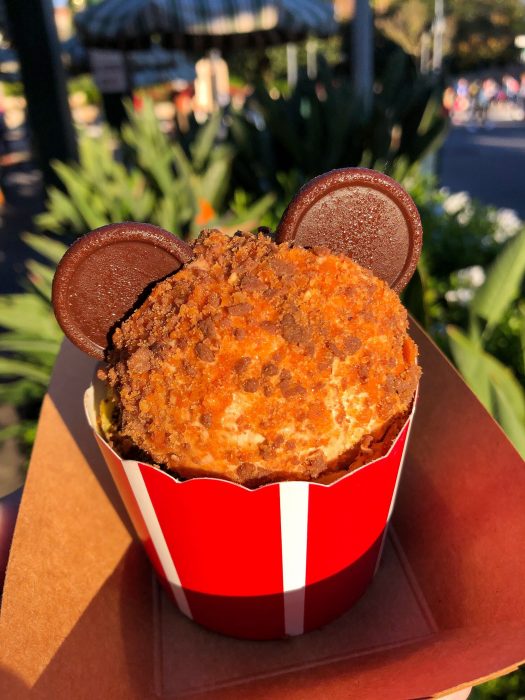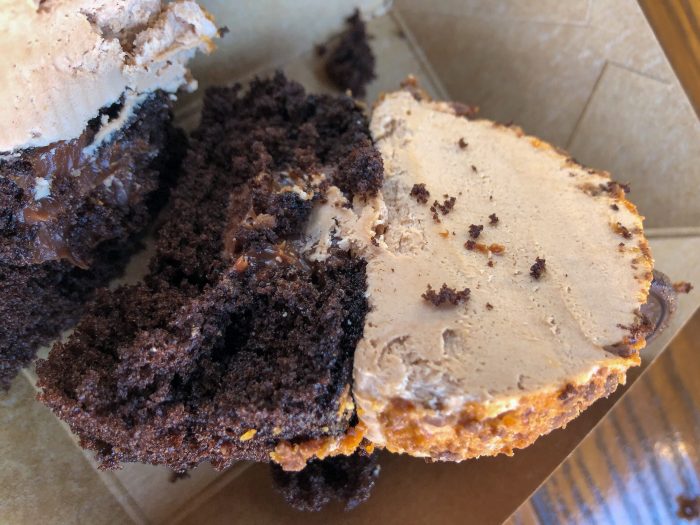 This is one messy cupcake! Grab a knife and fork if you prefer to stay free of cake and frosting all over your hands and face. At $4.99 it is priced lower than the average special cupcake. Rosie's All-American Café is located near Tower of Terror and is a good spot for burgers and salads. There's even a new plant-based "lobster" roll that sounds intriguing. Mobile ordering is available, even if all you want is this scrumptious cupcake.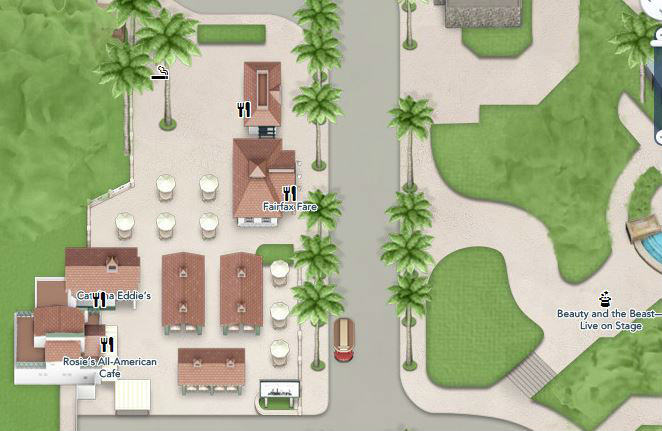 What's the best cupcake you've had at Walt Disney World? How does this one sound to you?