Should You Take Your Young Child to EPCOT Right Now?
EPCOT is my favorite Walt Disney World theme park (shhh, don't tell Magic Kingdom). It's a gorgeous park with great food, educational opportunities, and loads of just plain fun. I've never once hesitated to recommend it to families with younger children, until now.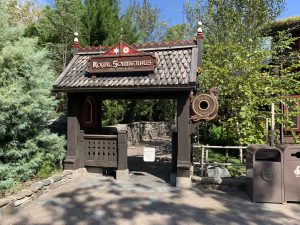 Before I get into why I might think twice about bringing young kids (about age seven and below) to EPCOT now, let me preface this by saying that I'd still recommend EPCOT if park hopping were available. If you could spend a few hours at EPCOT and then take your kids on a hop to the Magic Kingdom or Animal Kingdom, then you'd still be fine. But with the COVID restrictions currently in place, the entire family is committed to just one park per day. If you have younger kids, I'm not sure if there is currently enough at EPCOT to amuse them to justify burning a day of your vacation there.
Here's why:
Lack of attractions targeted to younger kids: The only attractions at EPCOT targeted to younger kids are Frozen Ever After (Norway pavilion), Gran Fiesta Tour (Mexico pavilion), The Seas with Nemo and Friends (Seas pavilion), Journey into Imagination (Imagination pavilion), and the Beauty and the Beast Singalong (France pavilion). The total time for those attractions is 37 minutes. Add a few minutes of fish-watching after the Seas ride, and you're still only at about 40 minutes of time engaged in the park for a younger child.
Water features are not currently operating: Kid-friendly water exploration areas such as splash pads and the jumping fountains have been turned off during the pandemic.
The Kidcot Fun Stops are not currently operating: There are Kidcot tables at most of the World Showcase pavilions, but right now there is no coloring activity or international representatives to speak with. There are simply cards or stickers left on a table.
There are no character greetings: Pre-pandemic, kids could meeting Mickey and Pals, most princesses, and characters from Wreck-It Ralph, Inside Out, Big Hero Six, and more. A hug from Goofy or Belle could go a long way toward boosting the mood of a cranky four year old, but today there are only brief drive-by "cavalcades." Even the socially distant Winnie the Pooh appearance that debuted when the park reopened doesn't seem to be an everyday occurrence.
The interactive Agent P Adventure missions have ended: This attraction was discontinued in February, just prior to the pandemic. Still, it's one less thing for young kids to do.
Turtle Talk with Crush is not operating.
The interactive play area in the Imagination pavilion is not operating.
Most World Showcase entertainment is not operating: Mariachi Cobre and the Jammitors do have scheduled time on the America Gardens stage, but the diversionary jugglers and acrobats are no longer performing.
The festival playground is not operating: Understandable, but this means there is no place for a child to stretch or run.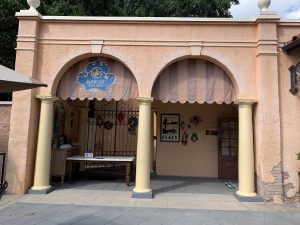 To be fair, the lack of rides for small kids was an issue pre-pandemic. However, when the character experiences, general entertainment, and interactive opportunities are removed, the sparse enticements for the youngest guests have become rare indeed.
With a slightly older/taller child, you could add in Living with the Land, Soarin, Test Track (minus the interactive car building), and Spaceship Earth, and perhaps some international food tasting, making a day at Epcot more in the realm of day's entertainment. But bear in mind that, due to the lack of FastPass+ availability, depending on when you arrive and whether you use a touring plan, you can expect waits of 30-60 minutes (or more) for each of those attractions, with even longer waits on weekends.
The pandemic restrictions are justified and understandable, but given that there are just a handful of attractions of appeal to younger children, with possibly long wait times, if you have small kids, this may be the trip where you use your valuable park pass reservations to skip Epcot and book an additional day at Magic Kingdom.