The Marc Davis Imagineer Touring Plan Challenge
Touring Plans are step-by-step customizable guides for touring each of the parks at Walt Disney World, saving guests up to four hours in line. We even have Ultimate Touring Plans designed to help guests see every attraction, show, parade, and live performance in a Disney theme park in a single day.
But for today, I'm introducing a Touring Plan that's not focused on a single park, but rather a single individual: an Imagineer! Since I've already shared the Joe Rohde Imagineer Touring Plan, the Tony Baxter Imagineer Touring Plan, and the Kevin Rafferty Imagineer Touring Plan, today I'm introducing the Marc Davis Imagineer Touring Plan focusing on attractions and locations that best represent Marc Davis's contributions to the parks.
Who is Marc Davis?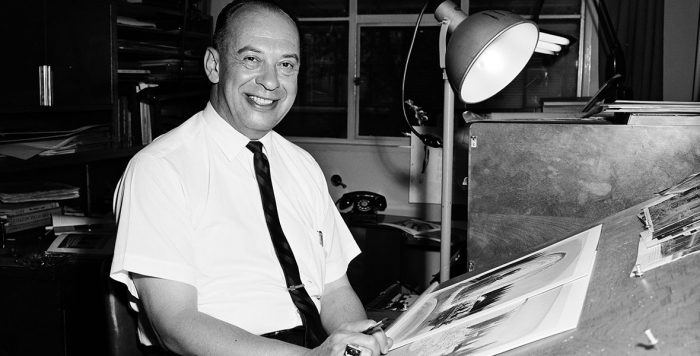 Marc Davis was a legendary animator, Imagineer, and one of Walt Disney's Nine Old Men. As an animator, Marc Davis animated Bambi, Thumper, and Flower for Bambi, Tinkerbell for Peter Pan, Cinderella, Aurora, and Maleficent for Sleeping Beauty, Alice for Alice in Wonderland, and Cruella De Vil for 101 Dalmatians.
Walt Disney recruited Marc to Imagineering where he played a vital role in creating some of the greatest Disney attractions of all time. Marc's wife Alice Davis was also drafted by Walt Disney as a costume designer. Today, both Marc and Alice have windows next to each other on Main Street, U.S.A. at Disneyland.
The Marc Davis Imagineer Touring Plan Challenge
I created a Personalized Touring Plan on the Touring Plans site by entering in the attractions I wanted to experience and then utilizing the "optimize" option. This organized my list of attractions into an order that saved the most time in line.
Note: While this plan can't include every project Marc Davis worked on, the attractions and activities I've included hopefully best reflect his work and overall impact on Walt Disney World.
1) Big Thunder Mountain Railroad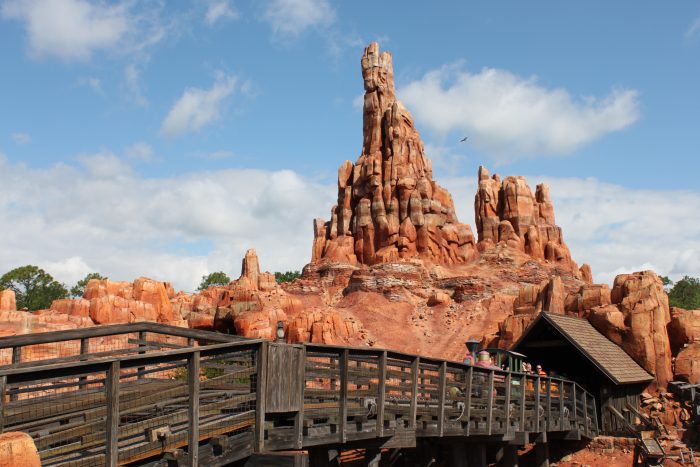 While it's true Tony Baxter is the Imagineer responsible for Frontierland's Big Thunder Mountain Railroad, much of the ride was inspired by Marc Davis's plans for the Western River Expedition pavilion for the Magic Kingdom.
Unfortunately this massive and ambitious attraction was never realized due to its expense and the fact guests wanted a Pirates of the Caribbean attraction. However, as mentioned, a number of the ride's elements were used for Big Thunder Mountain and other future Disney attractions.
2) Country Bear Jamboree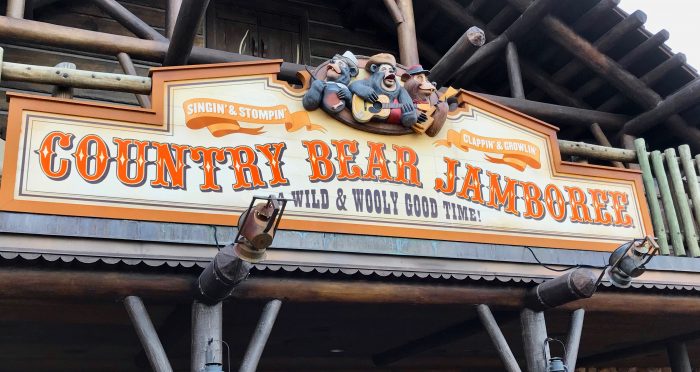 The origins of the Country Bear Jamboree is rooted in Walt Disney's plans for the Mineral King Ski Resort in California. While the resort was never built, Walt tapped Marc Davis to work on a show for its guests. The Country Bear Jamboree is one of the last attractions Walt oversaw.
Marc's show found a home at Walt Disney World's Magic Kingdom and opened with the park in 1971. Due to its popularity, another version of the show opened at Disneyland in 1972.
According to Marc Davis, his last conversation with Walt was about the Country Bear Jamboree. Walt was pleased with Marc's work on the bears; and before he left, he said, "Goodbye, Marc." At the time, Marc thought it was strange as Walt never said that. It was only three weeks later that Walt passed away.
The Country Bear Jamboree is still going strong at the Magic Kingdom today and represents Marc Davis's humor and emphasis on character, as well as one of Walt's last dreams.
3) Hall of Presidents
One Nation Under God was Walt's idea for a show featuring all of the American Presidents. Unfortunately, that idea was deemed too ambitious for the early day of audio-animatronics. Walt then decided to focus on one President – his childhood hero Abraham Lincoln.
When Great Moments with Mr. Lincoln debuted at the 1964 World's Fair, an audio-animatronic Lincoln would stand and give a speech. A version of this show then opened at Disneyland in 1965 and can still be seen today.
"You know, on Mister Lincoln I didn't turn the knobs that controlled him myself, but someplace you'll find my "dialogue sheets" all marked out just like you do for animation … every move Lincoln was to make … and whether it was a larger move, to turn his hand at this point, and so on."
When Walt Disney World's Magic Kingdom opened in 1971, it offered The Hall of Presidents, a show that finally realized Walt's original dream.
4) Haunted Mansion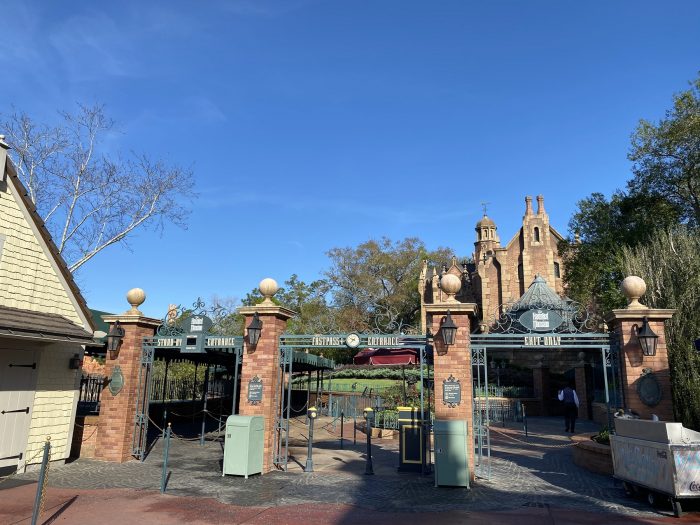 Walt Disney and the Imagineers grappled with ideas for a haunted house-style attraction for years. Marc began working on concepts for the attraction following the 1964 World's Fair. He was eventually brought on as one of the Haunted Mansion's main designers along with Claude Coates.
Coates gravitated towards the spooky and creepy while Davis liked gags and character. Both of their respective styles are reflected in the Haunted Mansion with its creepy beginning and whimsy conclusion. The Haunted Mansion finally opened at Disneyland in 1969 while Walt Disney World's version opened with the park on opening day in 1971.
"As I say, we had a lot of art directors there. And these were guys—you know, most of them were architectural or like motion-picture art directors. And as far as producing the ideas, I produced most of the ideas. I'd say maybe 85 percent of the ideas that are in the Haunted Mansion are things that I did. But they were trying to tell a story about a bride who was stood up at her wedding and so on—and Walt kept saying, 'No.' And that was another reason why when I inherited my part of the thing, I didn't do that."
5) "it's a small world"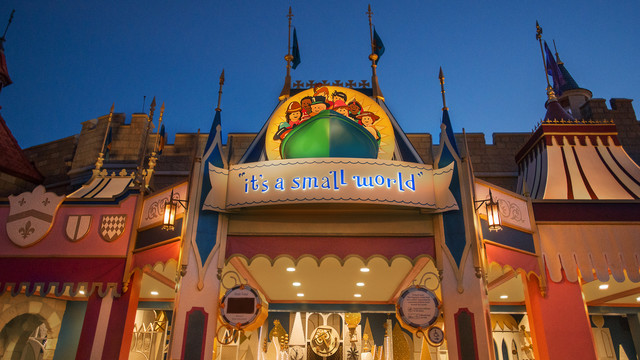 This charming, whimsical boat tour around the world with its famous (infamous?) ear worm was a last-minute attraction for the Pepsi-sponsored UNICEF pavilion at the 1964 World's Fair. A number of Disney legends worked on "it's a small world," including Mary Blair, Marc Davis, and Alice Davis who designed each of the dolls' authentic costumes.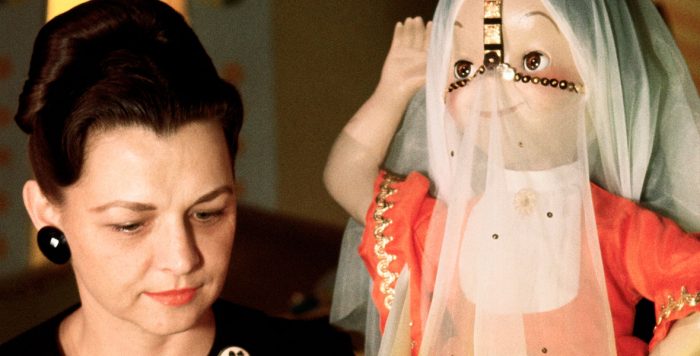 The Magic Kingdom's "it's a small world" is unique in that it doesn't include the extra Disney character-inspired dolls that have been added in recent years.
6) Jungle Cruise
In the early 1960s, Walt Disney asked Marc for his input on Disneyland's Jungle Cruise that had opened with the park in 1955. Back then, the quirky, corny Jungle Cruise we know today was much more serious with no gags or jokes at all.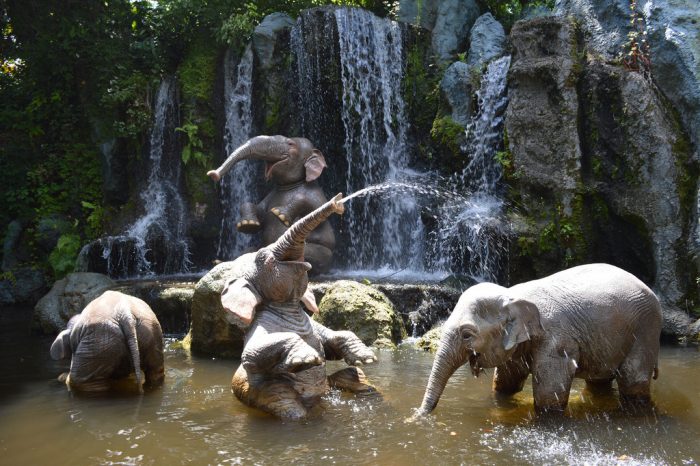 What was Marc's suggestion? Humor. Using his visual storytelling skills, Marc drew several scenes for the Jungle Cruise. Today his trapped safari scene and the elephant pool scene are some of the attraction's most memorable and beloved.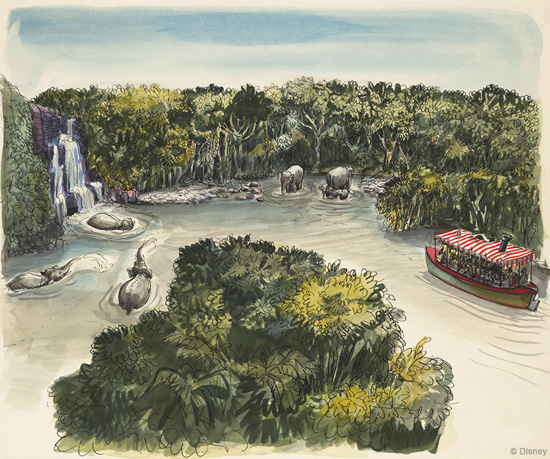 "When I started working down there, there was nothing that was funny in any of the attractions that I can recollect. And this was a thing all the way through that I have tried to do, is to bring in humor… And I think the trapped safari was probably the first laugh that Disneyland had in an attraction."
7) Peter Pan's Flight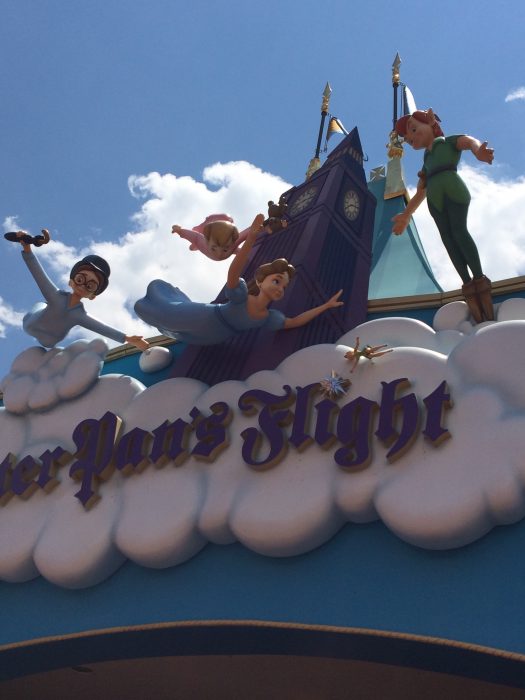 An opening day attraction at both Disneyland and Walt Disney World's Magic Kingdom, Peter Pan's Flight has maintained its popularity with guests through the years and is still just as charming and magical today as it was then.
Marc Davis animated Tinkerbell for 1953's Peter Pan and was naturally called upon by Walt Disney to help with the design of Peter Pan's Flight for Disneyland.
8) Pirates of the Caribbean
Pirates of the Caribbean opened at Disneyland in 1967 and is still considered one of the greatest theme park attractions of all time. Initially planned as a walk-through museum, the success of boat ride attractions like "it's a small world" led to Walt's pirates attraction adopting a similar ride system.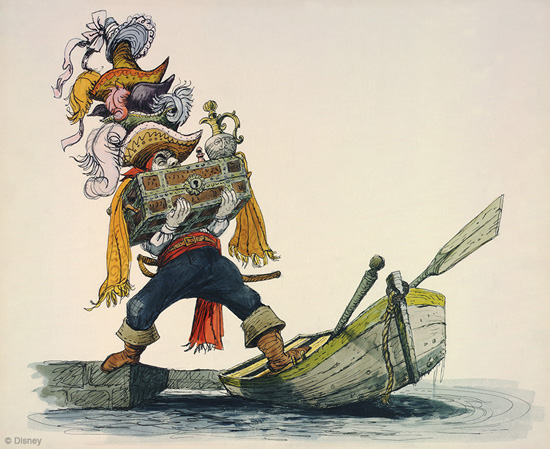 Walt tapped animator Claude Coates for the attraction's sets and backgrounds and Marc Davis for the pirate characters. The duo's strengths and specialties are why the ride works as well as it does. Also, Marc's wife Alice was again assigned to create the dozens of costumes needed for the audio-animatronic pirates, many of which lasted for decades.
Due to Florida's close proximity to the Caribbean and the surrounding area's rich pirate history, Walt Disney World didn't open with a Pirates of the Caribbean attraction. Disappointed guests soon changed this state of affairs and the Magic Kingdom opened their version of Pirates of the Caribbean in 1973.
9) Walt Disney's Carousel of Progress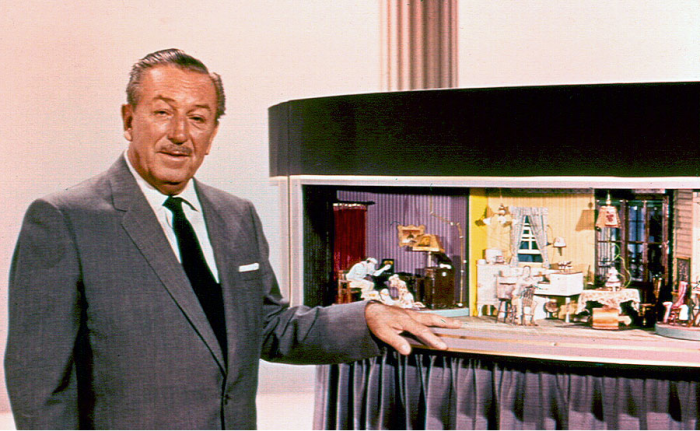 Yet another 1964 World's Fair attraction, this four-act audio-animatronic show all about how electricity's impact on an American family in the 20th Century was originally called Progressland. Like most World's Fair attractions, Marc Davis created concept art for the show's characters and other story elements.
The Carousel of Progress moved to Disneyland in 1967 and then to Walt Disney World in 1975. Its name was changed to Walt Disney's Carousel of Progress in 1993. The show is still in operation today and stands as a testament to both Walt Disney and his Imagineers.
10) Walt Disney's Enchanted Tiki Room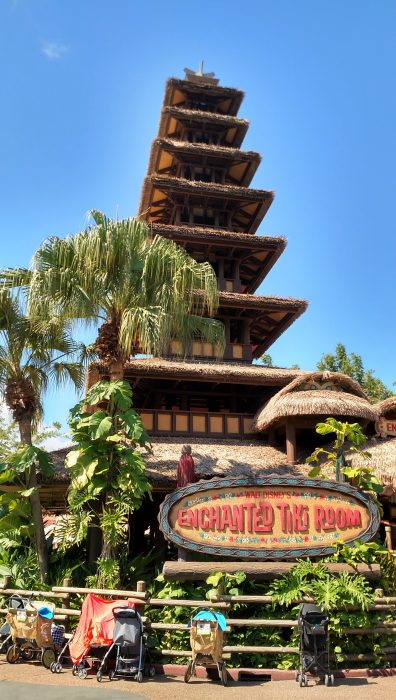 During a trip to New Orleans, Walt Disney purchased a mechanical bird. When he returned to California, he gave the bird to his Imagineers and challenged them to learn how it worked. This was the beginning of audio-animatronics at the Disney Parks and, as Walt saw it, a new medium of animation.
Originally, there were plans for a restaurant where audio-animatronic birds would entertain guests. When that was deemed too distracting, the restaurant concept evolved into a show today known as Walt Disney's Enchanted Tiki Room. The original version debuted at Disneyland in 1963, and many of its birds, flowers, and tikis were designed by Marc Davis!
Walt Disney World's version of the Enchanted Tiki Room debuted on the Magic Kingdom's opening day and was titled Tropical Serenade. The attraction was re-imagined as The Enchanted Tiki Room (Under New Management) in 1998 but was thankfully reverted to its classic status and renamed Walt Disney's Enchanted Tiki Room in 2011.
"This thing began to develop as a show. One thing kind of after another happened, and I was asked to do some birds… We didn't know what they were going to be sitting on, if they had cages, and so on. And like a lot of things we do; a lot of things just happen."
11) Happily Ever After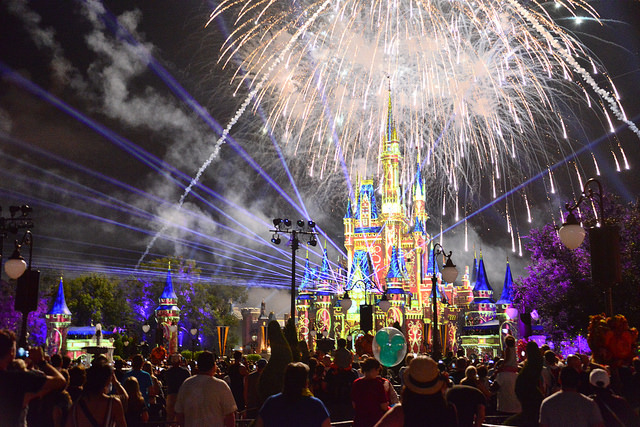 The Magic Kingdom's nightly fireworks display is absolutely worth seeing anytime and on any touring plan; however, it's more than appropriate for this Marc Davis Touring Plan because it takes place both on and above Cinderella Castle, the very home of the classic character animated by Marc Davis. It also features Tinkerbell flying from the castle down over the park, another one of Marc Davis's signature characters.
WHERE TO EAT
Jungle Navigation Co. LTD Skipper Canteen – Due to the significant influence of Marc Davis on the Jungle Cruise and the experience it offers today, dinner at the Skipper Canteen is the perfect dining destination for this Marc Davis touring plan. After all, the Jungle Cruise's humorous experience wouldn't exist without Marc Davis and you may find an Easter Egg or two paying tribute to him.
Cinderella's Royal Table – Since Marc Davis animated Cinderella for the 1950 animated film, it's only appropriate for this Marc Davis Imagineer Touring Plan that participants dine at Cinderella's Royal Table inside Cinderella Castle! Note: Cinderella's Royal Table is a signature table-service restaurant and is difficult to get advanced dining reservations for due to its popularity and incredible location.
HIDDEN MARCS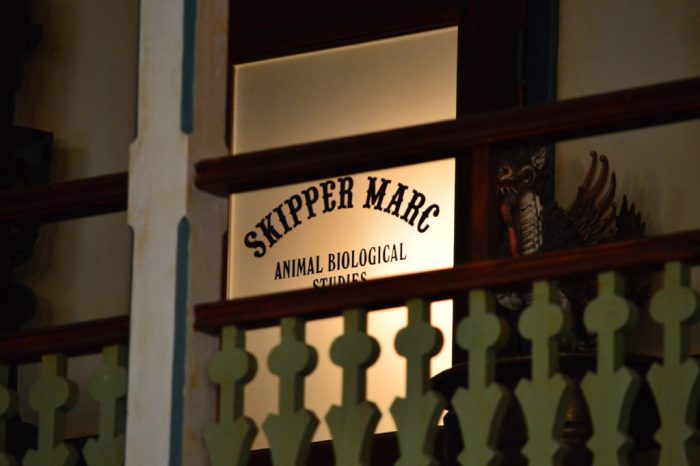 Most likely everyone knows about the Hidden Mickeys Imagineers hide all throughout the Walt Disney World Resort, but there are also a number of hidden references to Marc Davis throughout Walt Disney World too.
When floating by the final scene aboard Pirates of the Caribbean, look above Captain Jack Sparrow's treasure room to see the name "Marco Daviso" under a crest showcasing chess pieces. "Marco Daviso" refers to Marc Davis and the crest for his love of chess. Note: He's also responsible for the famous skeleton stalemate chess scene in the attraction's queue.
Pay special attention to the gravestones at the Haunted Mansion. "Grandpa Marc's" is referring to Marc Davis!
Be sure to look up when dining at the Jungle Skipper Canteen Restaurant. One of the office doors on the second level is for Skipper Marc!
When in the queue for Big Thunder Mountain Railroad, be sure to keep an eye out for Marc Davis's name on some of the queue props and signage.
Will you give the Marc Davis Imagineer Touring Plan Challenge a try when the parks reopen? Let us know!