The Joe Rohde Imagineer Touring Plan Challenge
Touring Plans are step-by-step customizable guides for touring each of the parks at Walt Disney World, saving guests up to four hours in line. We even have Ultimate Touring Plans designed to help guests see every attraction, show, parade, and live performance in a Disney theme park in a single day.
Today, I'm introducing a Touring Plan that's not focused on a single park, but rather a single individual: an Imagineer! Unlike other Touring Plans, the Joe Rohde Imagineer Touring Plan focuses on attractions and locations that Imagineer Joe Rohde worked on and best represent his contributions in the parks.
Who is Joe Rohde?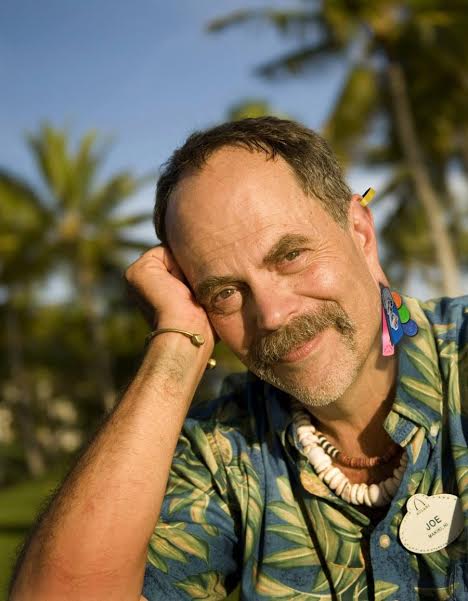 Joe Rohde is the current Executive Designer and Vice President, Creative at Walt Disney Imagineering and famous for the assemblage of earrings from his travels he sports in his left ear.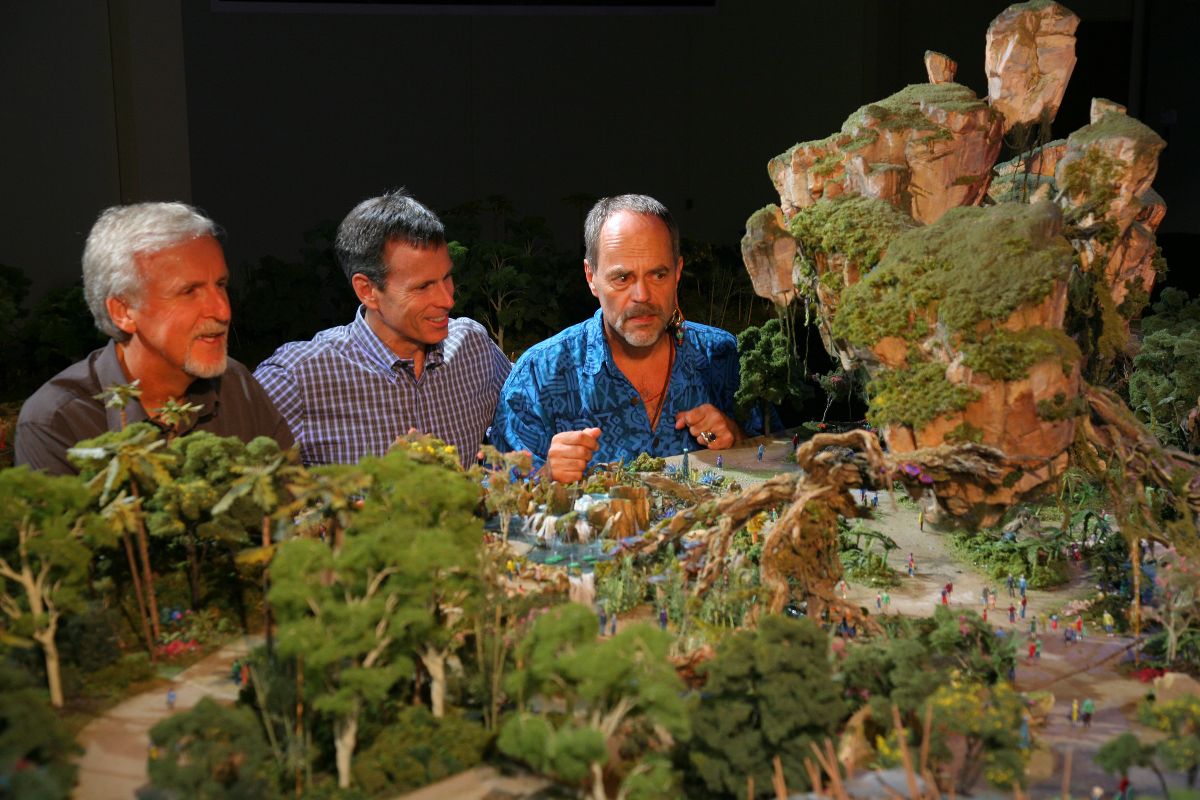 Throughout his career, Rohde has worked on World Showcase pavilions at EPCOT, the former Adventurers Club at Pleasure Island, Disney's Animal Kingdom, Expedition Everest, Aulani, Guardians of the Galaxy – Mission: Breakout! at Disney California Adventure, and now the Disney Cruise Line's new private island in development in the Bahamas.
The Joe Rohde Touring Plan Challenge
I used our Animal Kingdom Unofficial Guide One-Day Touring Plan as the base model and then modified it for both the theme and purpose of this challenge. Note: While this plan can't include every project Joe Rohde has worked on, the attractions and activities I've included hopefully best reflect his work and overall impact on Walt Disney World.
Suggested FastPass+ Reservations and Start Times: 
Flight of Passage: 9-10 a.m.

If unavailable, arrive one hour before park opens to ride first thing.
Book Na'vi River Journey for 9-10 a.m.

Expedition Everest: 10-11 a.m.
Kilimanjaro Safaris: 12:30 – 1:30 p.m.
1) Na'vi River Journey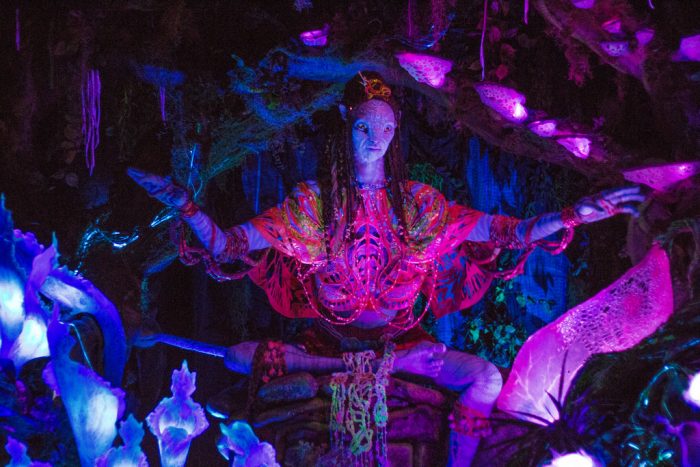 This gentle indoor boat ride transports guests through a bioluminscent forest featuring the nearly 10 foot audio-animatronic Na'vi Shaman of Songs.
"The shaman is even more extraordinary than we expected," said Rohde. "Her facial expressions, little movements in the cheek, tiny movements in the eyelid – each one of these carries an emotion she's capable of conveying."
2) Avatar Flight of Passage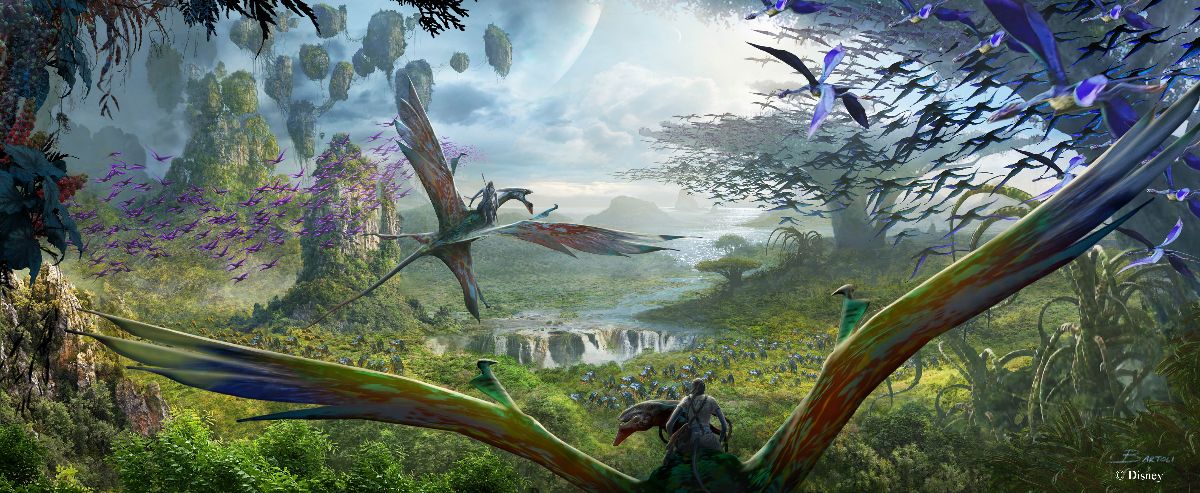 Flight of Passage is one of the best and most popular attractions at Walt Disney World. On this attraction, guests experience the sensation of flight on the back of a banshee through Pandora. It's exhilarating and even emotional for some, and guests don't need to see or even be familiar with the film to enjoy it.
"In Flight of Passage, the sensation of flying is really visceral, really believable," said Joe Rohde, "Not only do you have the more obvious aspects of flying – the swooping and curving – but we've put in crosswind, air density and banking."
3) Expedition Everest – Legend of the Forbidden Mountain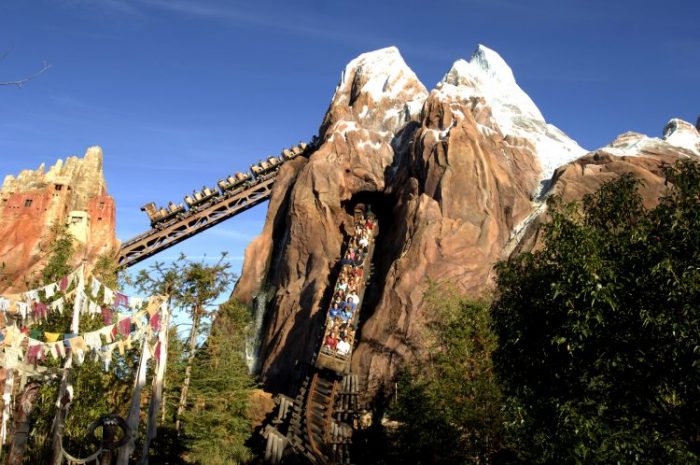 This popular coaster takes guests in and out of the snowy Forbidden Mountain high in the Himalayas to escape the legendary Yeti! When designing the attraction, Joe Rohde traveled to Nepal for research. This was chronicled in three Travel Channel documentaries in 2006. While the coaster is a technological marvel itself, Rohde and the Imagineers went to great lengths to recreate an authentic Nepalese village and to tie the attraction's story to its surroundings.
"It's a world in which everything has meaning," Rohde says. "There's a lot to be read into the environment, including the idea that this world is full of forces that have to be held in check, and our villagers are trying to keep them away."
4) DINOSAUR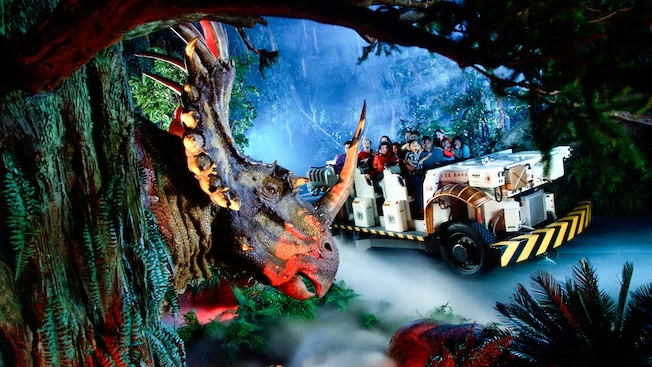 Guests on DINOSAUR, Animal Kingdom's original thrill ride, travel back in time to save an Iguanadon (and themselves!) from extinction.
5) Primeval Whirl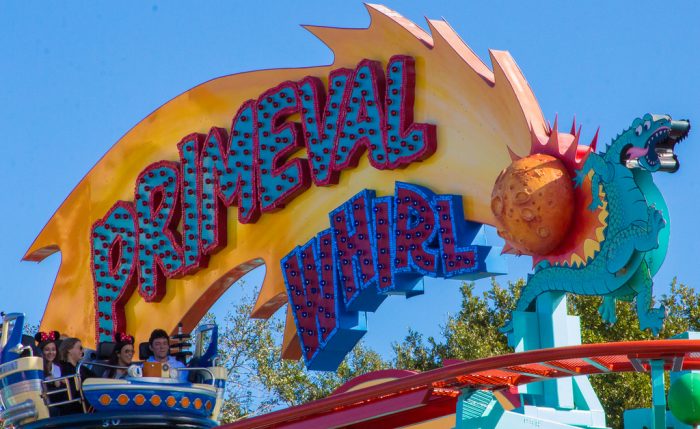 If it's operating, Primeval Whirl is a whirling carnival-style attraction which Rohde says is actually a parody of DINOSAUR.
6) Maharajah Jungle Trek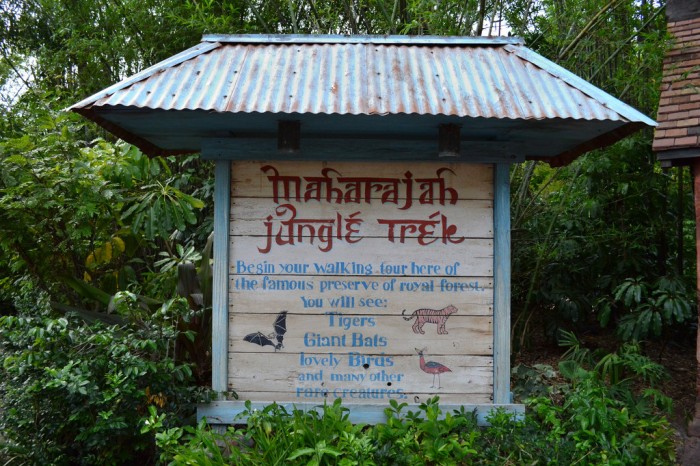 This self-guided walking trail in Asia allows guests to explore and discover palace ruins reclaimed by nature and now home to Komodo dragons, gibbons, birds, bats, and tigers!
7) Eat Lunch
I selected three Animal Kingdom dining locations that reflect Joe Rohde's work.
Tiffins Restaurant

This signature dining restaurant and adjoining Nomad Lounge celebrate travel and showcase the different research expeditions Rohde and Imagineers took in designing Animal Kingdom.

Satu'li Canteen

Pandora – The World of AVATAR's quick-service restaurant serves up native cuisine and, of course, tells a story. Once the RDA mess hall, Satu'li Canteen now serves ACE's eco-tourists and showcases Na'vi art.

Restaurantosaurus

This DinoLand U.S.A. quick-service restaurant serves your standard burgers, fries, and chicken nuggets, but is designed to look like the Dino Institute's campus. Expect to see antics from the institute's grad students, relics and exhibits, and a host of Dino-themed puns!
8) Kilimanjaro Safaris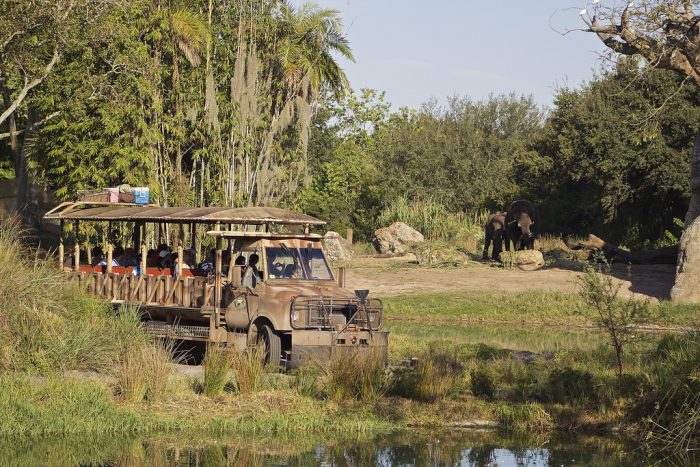 The crown jewel of Animal Kingdom, Kilimanjaro Safaris offers guests the opportunity to experience an African safari and to encounter these animals in the wild.
9) Gorilla Falls Exploration Trail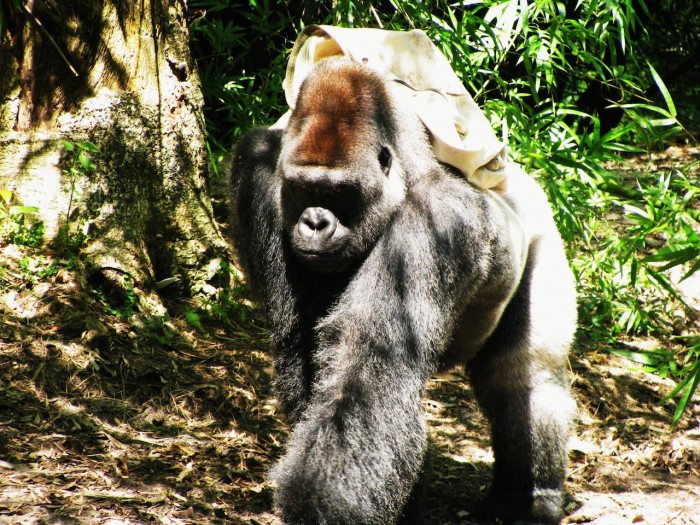 Located next to Kilimanjaro Safaris, guests exploring the self-guided Gorilla Falls Exploration Trail encounter meerkats, hippos, birds, and gorillas!
10) Discovery Island Trails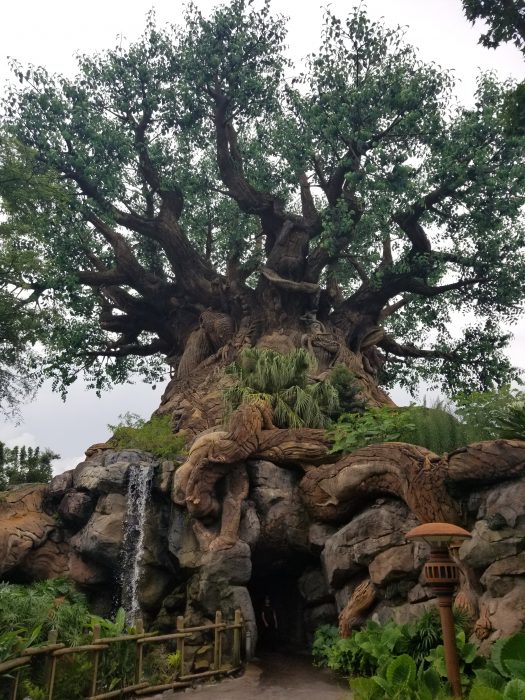 Venture off the beaten path and explore the trails surrounding the base of the Tree of Life for a close-up look at the carvings and wildlife.
"Since nature is everywhere anyway, we also need to signify that this place is exceptional… in some way 'magical.' Thus… a strange tree."
PARK HOP OVER TO EPCOT
(Guests who do NOT have a park hopper ticket or an Annual Pass should continue their challenge with #14)
11) The American Adventure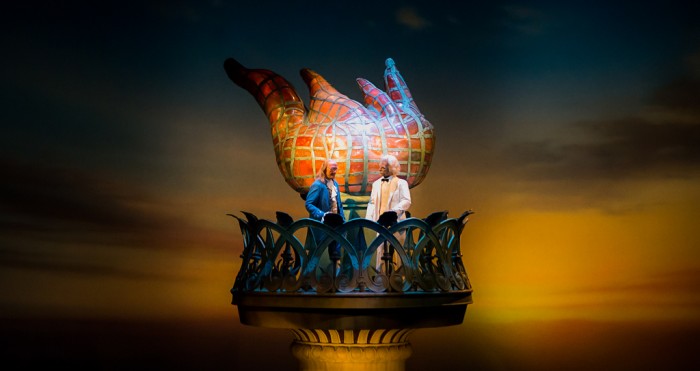 The American Adventure is a presentation of major moments in U.S. History through film, audio-animatronics, massive sets, and incredible music. Located at the American Adventure pavilion at EPCOT, Rohde worked on this show and even provided the voice for Alexander Graham Bell. Be sure to check the times guide or the My Disney Experience app for showtimes.
12) Norway Pavilion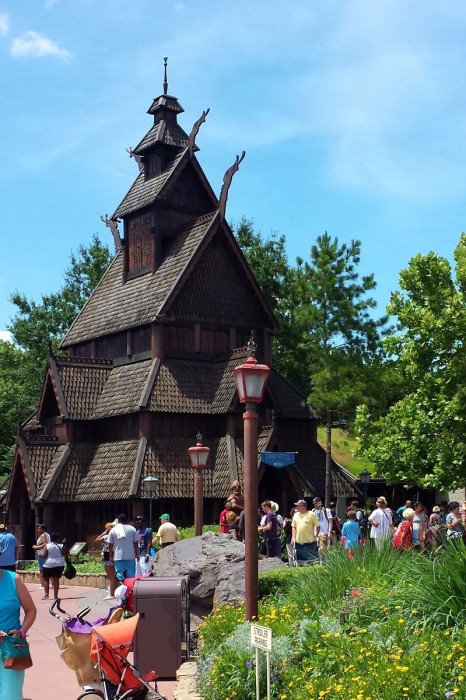 This pavilion has changed A LOT since its opening in June of 1988. Even though its currently the HQ for all things Frozen, the pavilion still reflects some of the history and culture of Norway and is the site of Rohde's early work for Imagineering. Take some time to explore.
13) Mexico Pavilion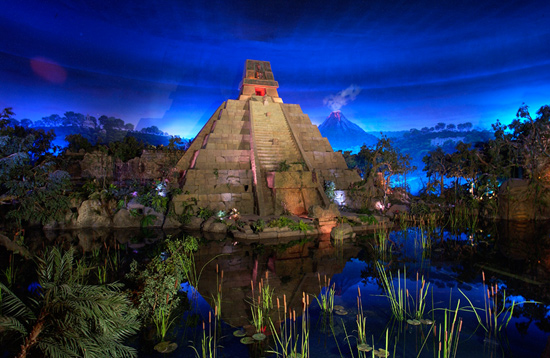 Rohde's first job at Imagineering back in 1980 was the Mexico Pavilion. He says he worked on the sculptural surface of the pyramid inside the Mexico Pavilion, as well as other sculptural work on the original ride.
PARK HOP BACK TO ANIMAL KINGDOM
14) Kali River Rapids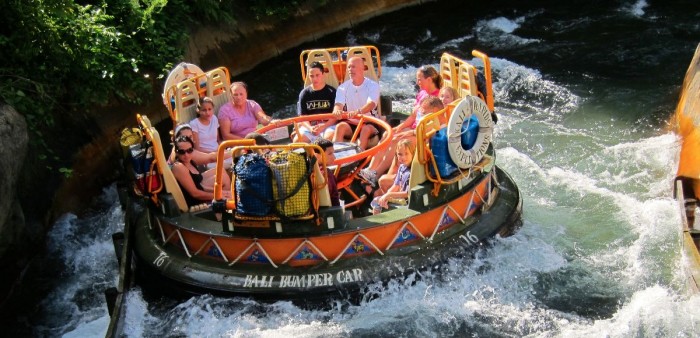 This raft ride in Asia whisks guests through rain forests and temple ruins before encountering the damage caused by loggers. Guests may get soaked.
15) Eat Dinner
Select one of the listed restaurants you didn't experience at lunch.
16) Valley of Mo'ara at Night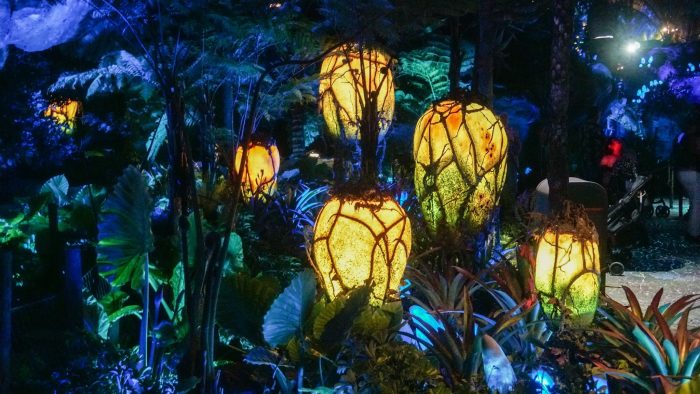 Check out the glowing biolumniscent Valley of Mo'ara after dark for a whole new experience!
17) Rivers of Light: We Are One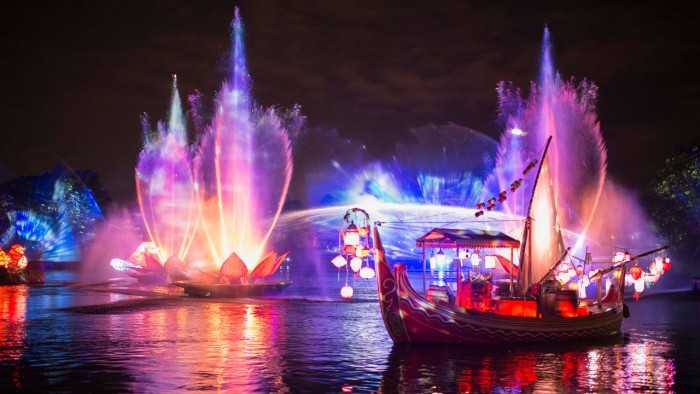 Animal Kingdom's nighttime show employs water screens, boats, fire, fountains, lasers, and more to celebrate the majesty and influence of nature.
BONUS: Hidden Rohdes
Most likely everyone knows about the Hidden Mickeys Imagineers hide all throughout the Walt Disney World Resort, but there are also a number of hidden Joe Rohdes throughout Walt Disney World too.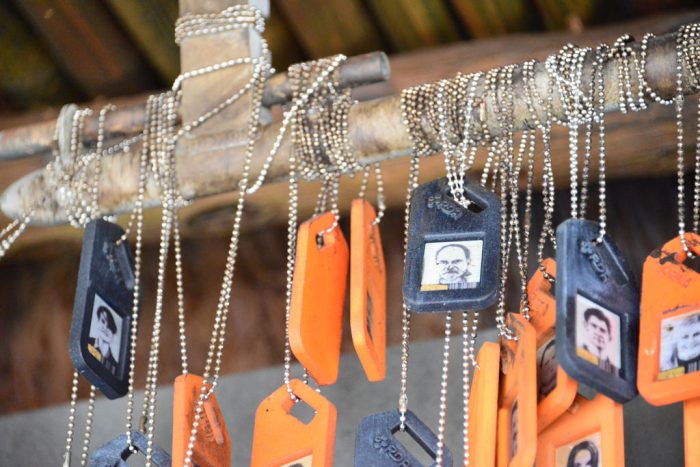 This Hidden Rohde hangs above Pandora – The World of AVATAR's Pongu Pongu stand.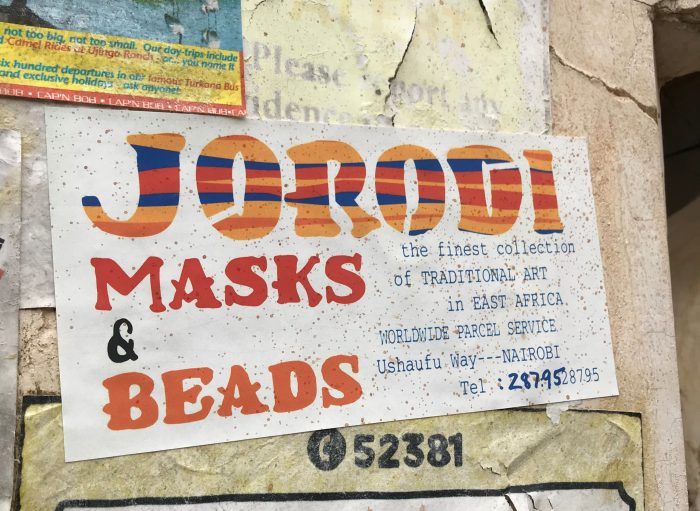 Throughout Animal Kingdom's Africa, look for this poster. If you say Jorodi slowly, it sounds like Joe Rohde!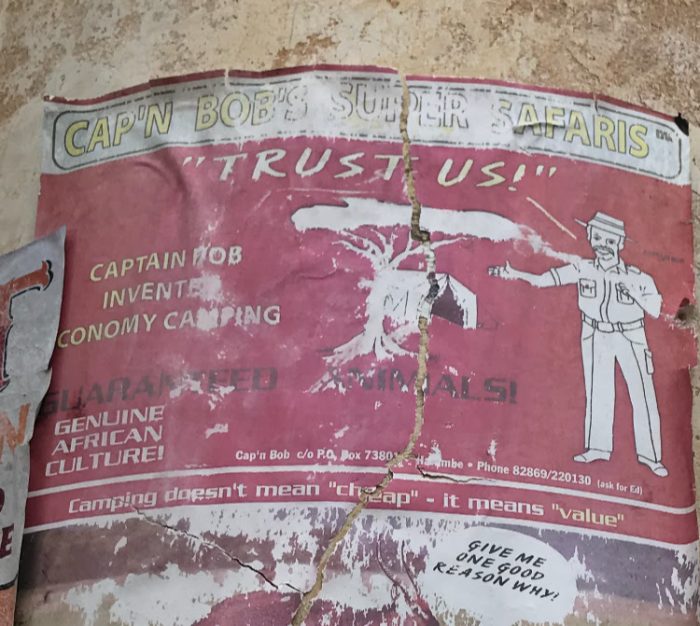 Also in Animal Kingdom's Africa, look for posters promoting Captain Bob's Super Safaris. Doesn't Captain Bob look like Joe Rohde?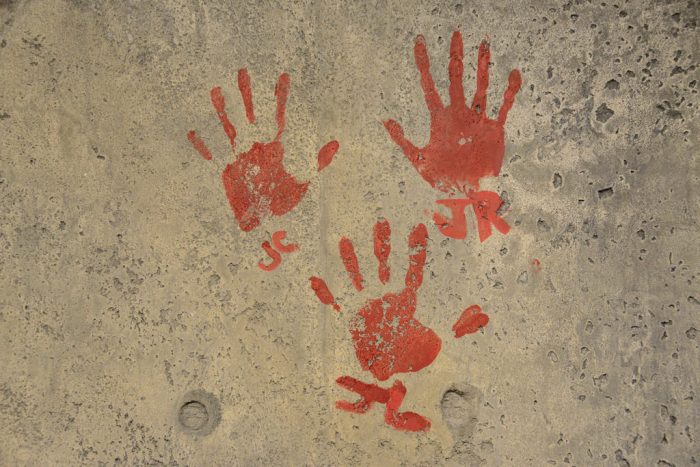 Lastly, when exiting Avatar Flight of Passage, look for three red hand prints on the concrete wall. The one next to the initial J.R. are Joe Rohde's! The other two are for Jon Landau and James Cameron!
Will you give the Joe Rohde Imagineer Touring Plan Challenge a try when the parks reopen? Let us know!