Then and Now: 50 Years of Magic Kingdom's Frontierland
On October 1 of this year, Walt Disney World will mark its 50th Anniversary while kicking off an 18-month celebration; and while all four parks are in on the festivities, the 50-year milestone only belongs to a few locations at the most magical place on earth.
Back in 1971, Walt Disney World opened with two resorts and one park: the Magic Kingdom. Inspired by the original Disneyland Park in Anaheim, California, the Magic Kingdom made its debut with its own version of Main Street, U.S.A., Fantasyland, Adventureland, Frontierland, and Tomorrowland, along with its own unique land – Liberty Square.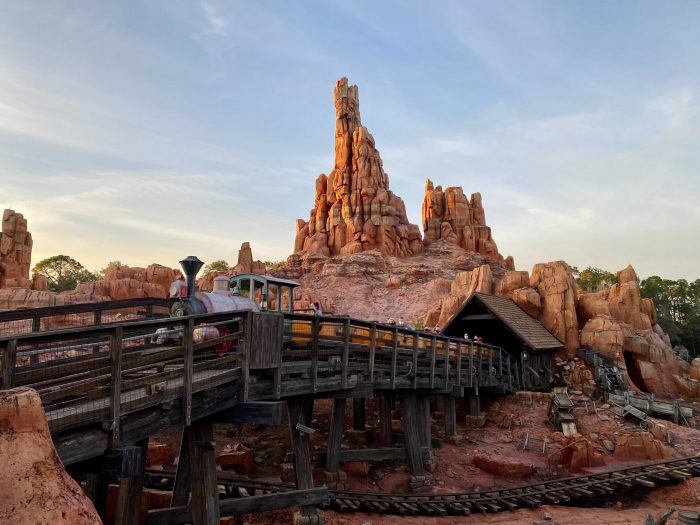 In previous posts, I've covered Then and Now: 50 Years of Disney's Contemporary Resort, the Polynesian Village Resort, Adventureland, Liberty Square, and for today, I'm continuing my virtual stroll through the park with a visit to Frontierland!
So What is Frontierland?
When traveling clockwise around the Magic Kingdom, Adventureland adjoins Frontierland and flows into Liberty Square.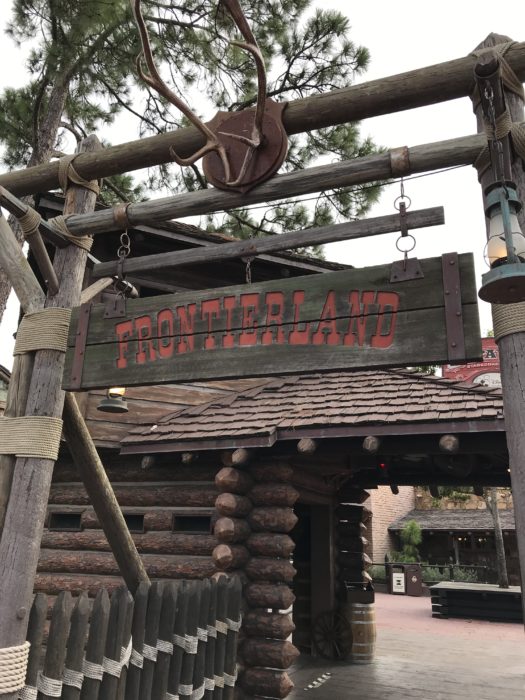 In fact, for guests entering the land from Liberty Square, a stroll through Frontierland is meant to simulate the pioneer journey West! Guests begin in colonial America before transitioning into St. Louis or the Gateway to the West with its own mini-Mississippi River.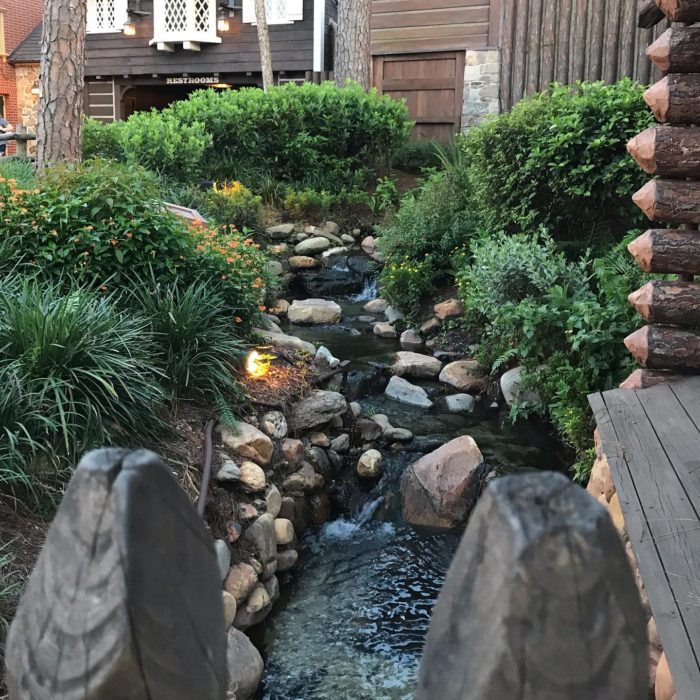 From there, log forts give way to the Old West with a Spanish flair complemented the Spanish corner of Adventureland home to Pirates of the Caribbean.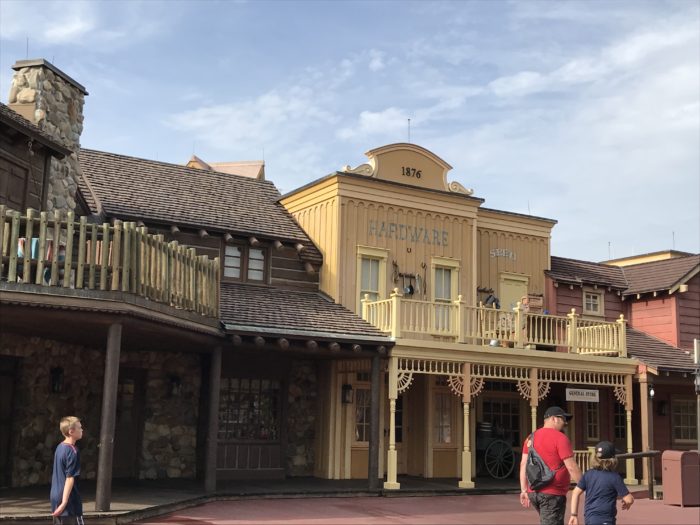 Frontierland is also home to two Disney mountains: Splash Mountain and Big Thunder Mountain Railroad. It's also a great land for viewing the park's parades and/or cavalcades.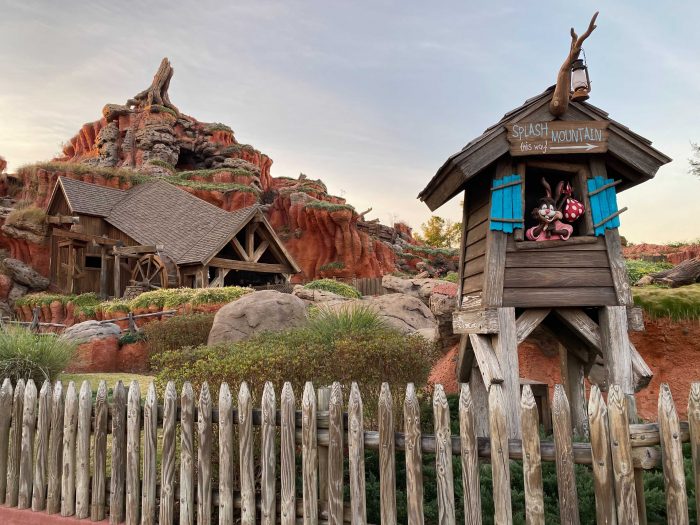 Facts About Frontierland Then:
Fact #1: Frontierland opened on October 1, 1971, with three attractions: Country Bear Jamboree, the Frontierland Shootin' Arcade, and the now-defunct Davy Crockett Explorer Canoes. The Frontierland train station wouldn't open until 1972; and surprisingly, Tom Sawyer Island wouldn't debut until 1973! Guests could even see construction crews working on the island during these early years.
Fact #2: Imagineers had plans to eventually build an ambitious E-ticket Frontierland pavilion known as Thunder Mesa that would house an E-ticket attraction called Western River Expedition.
While there are several reasons why Thunder Mesa and the Western River Expedition never came to be, one of those reasons has to do with guest demand for an East Coast Pirates of the Caribbean attraction. When the decision was made to bring Pirates to Magic Kingdom, Thunder Mesa's budget was diverted from Frontierland to Adventureland.
Fact #3: The Country Bear Jamboree was the last attraction overseen by Walt Disney, but unlike most of the Magic Kingdom's original attractions, Country Bear Jamboree was exclusive to the park upon its opening.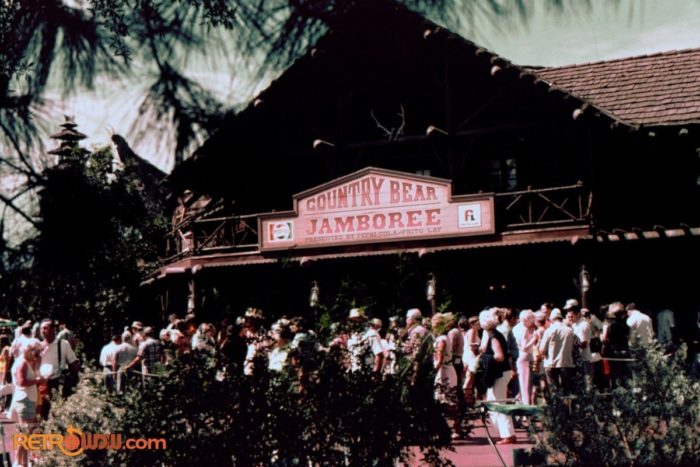 It proved to be so popular that Imagineers created a version for Disneyland the following year. While the West Coast's Country Bears Jamboree no longer exists, the East Coast original is going strong.
Fact #4: In 1971, Magic Kingdom's Frontierland opened with the Mile Long Bar. This rustic establishment utilized mirrors to create the illusion of a bar a mile long! However, the Mile Long Bar closed in 1998 and was absorbed into Pecos Bill Tall Tale Inn and Cafe.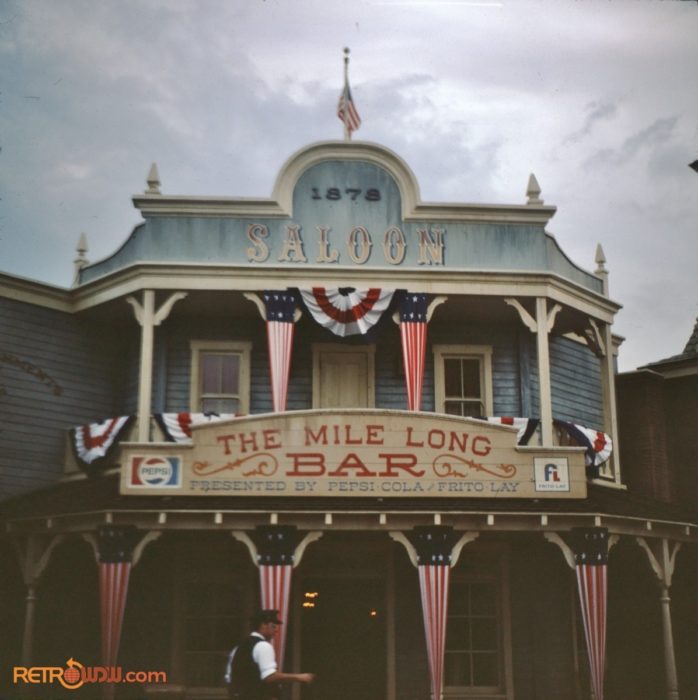 Facts About Frontierland Now:
Fact #1: In 1980, Frontierland gained its first thrill ride with Big Thunder Mountain Railroad followed by Splash Mountain next door in 1992. Both are still considered headliner attractions at the Magic Kingdom today.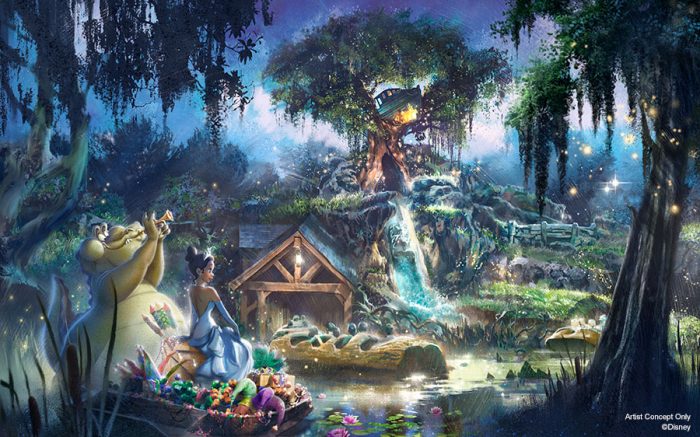 However, in 2020, Disney announced that Splash Mountain would be reimagined to reflect The Princess and the Frog. As of now, there's no confirmed timeframe for this change.
Fact #2: Due to the addition of Splash Mountain, Frontierland's original train station was replaced by a new, two-story station in 1993.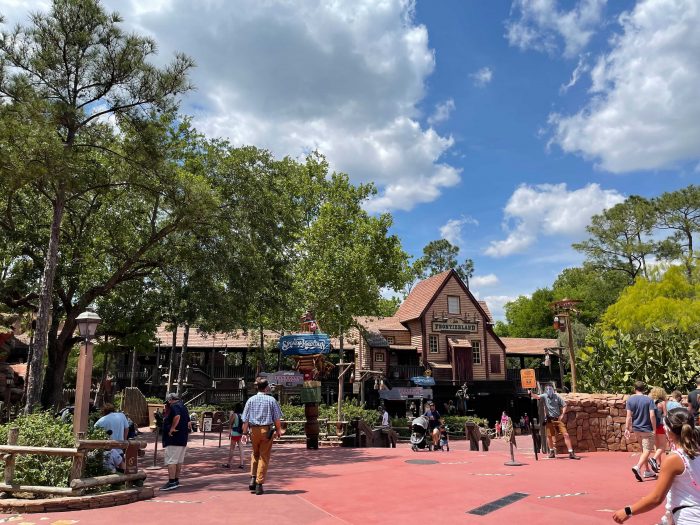 Fact #3: Even though the very first Tom Sawyer Island at Disneyland became Pirate's Lair on Tom Sawyer Island in 2007, the Magic Kingdom's Tom Sawyer Island has maintained its original theme through the years.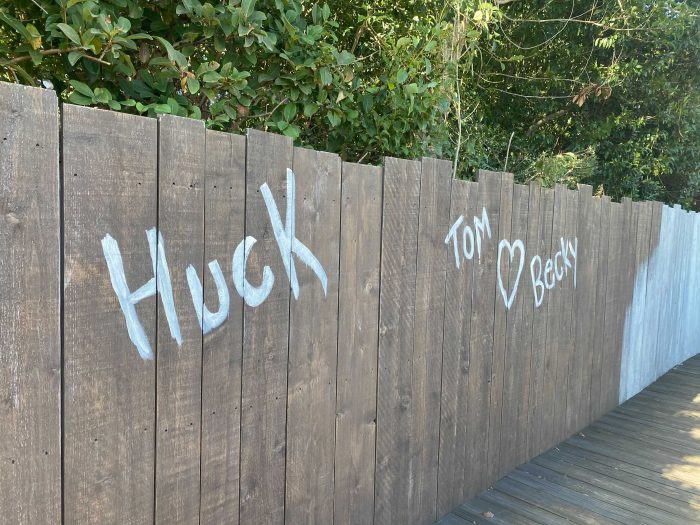 Fact #4: Decades after Davy Crockett's popularity at Disneyland's Frontierland, guests can still purchase Davy Crockett's signature hat at Big Al's or the Frontier Trading Post at the Magic Kingdom. Guests can also catch a glimpse of Mike Fink's keelboat and Wilson's Cave Inn from Davy Crockett and the River Pirates along the Rivers of America.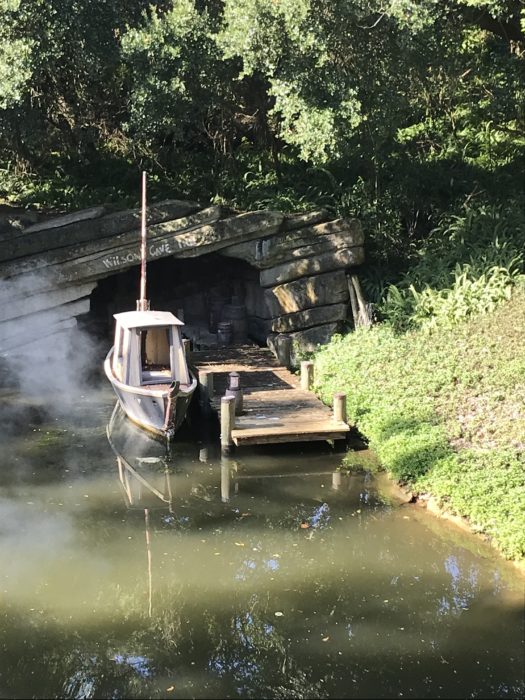 Fact #5: In 2012, Big Thunder Mountain Railroad received a new interactive queue that further enriched its "explosive" back story. While some of the interactive effects may not be available for safety reasons, guests can still catch a number of gags and clever details. One of the best has to be the portrait of Big Thunder Mining Company's President Barnabas T. Bullion who bears a striking resemblance to Big Thunder's Imagineer Tony Baxter!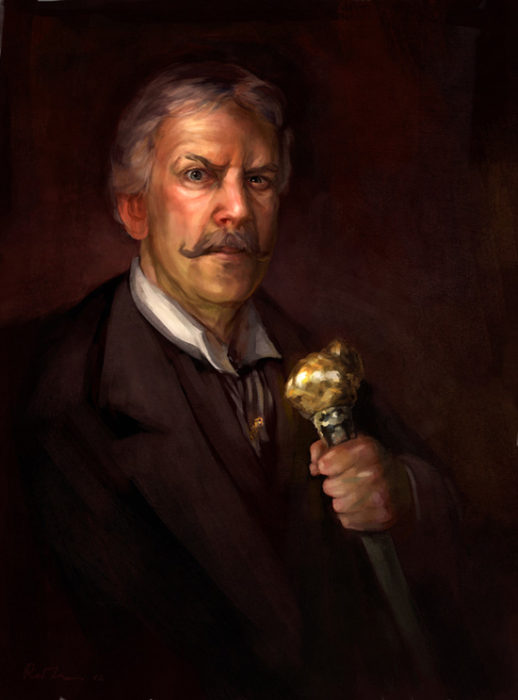 Did you ever experience the Magic Kingdom's Frontierland back in its early days? Is this land one of your favorites?