Theme Park Enjoyment Index for SEPTEMBER 2021 (Space 220 debuts, HHN in full swing, Disney+ airs stolen concept)
The Theme Park Enjoyment Index (TPEI) is a monthly look at the events that have made an impact, both positive and negative, in this wild world of theme parks we all love so much. We'll assign each piece of news a positive or negative number, tally it all up at the end and chart it. The range goes from 0-100 with 0 being 
Stitch's Supersonic Celebration
 while a perfect score of 100 would be 
Pandora: The World of Avatar
.
Remember, all links in TPEI open up in a new browser window. So feel free to check stuff out, we'll be here when you get back!
*Man Used Stolen Disney iPad for FP+
This one is a weird one. Earlier this month a man was caught giving a tour at Disney's Hollywood Studios. Guided tours not through Disney are strictly forbidden at WDW, but how many of us have felt like a tour guide over the years as we lead our friends and families through the parks dispensing what we feel is incredible information which should have them hanging on our every breath but which turns out to mean absolutely nothing to them.
However this one visitor took his guide position to the next step, by using a stolen WDW iPad to get his guests to the front of the line. As many know, FP+ was discontinued when the parks reopened after the coronavirus shut down. However, the FP+ queues were still used by several groups. When an attraction breaks down, guests can be given passes which would basically give them a FP+ to just about any other attraction in the park. Those using Disney's Disability Access Service or child swaps used the FP+ queue. Club 33 members and residents of Golden Oak also have the use of essentially 16 FP+s a day. With the stolen Disney iPad, you could give these FP+ opportunities to whoever you want.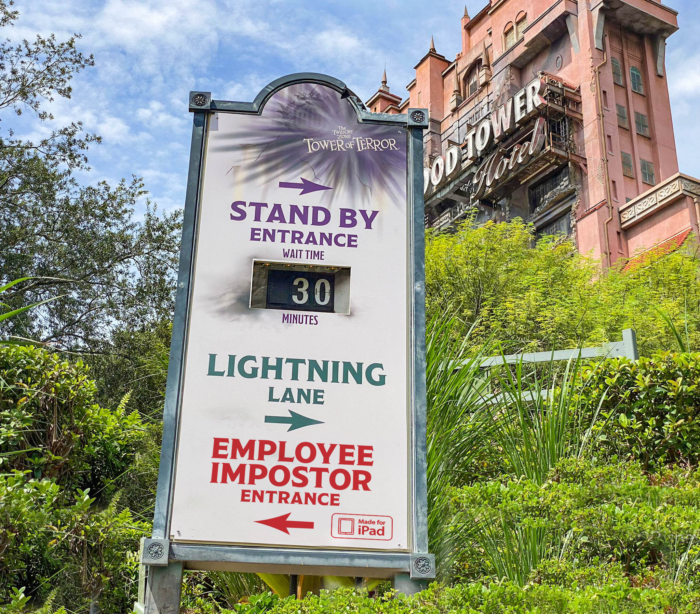 It didn't take Disney security too long to figure out something. "Too many people are enjoying themselves" was probably the giveaway. Anyway, security and an off duty police officer followed the man and his stolen Disney iPad to the parking lot. Confronted, the man with the stolen iPad admitted he worked for a touring company called "A Class" and the iPad was given to him by the company's owner "Tony." Oddly enough, the iPad was never reported stolen by Disney, so while it was returned, no charges against the man were made. However, the man was trespassed from Disney property and won't be able to enjoy the new Mr. Toad Burger coming soon to the Friar's Nook.
TPEI Score: – 6 Back in my day we earned our Fast Passes the old fashioned way, we paid a handicapped person to be our Tour Guide and use their disability pass.
*SPOOKY SEASON IS HERE
After a year where for the first time in decades there was no Halloween Horror Nights or Mickey's Not So Scary Halloween Party, Orlando regained it's crown as the Spooky Capital of World as HHN 30 got into full swing.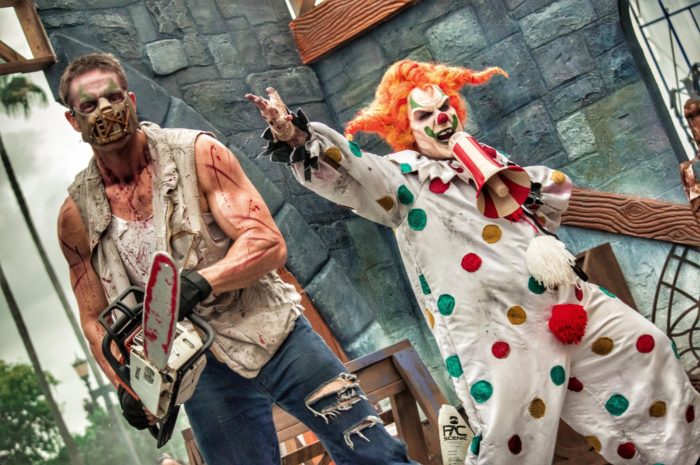 With fan service out the wazoo, HHN delivers an event that can appeal both the newcomers and hardcore fans alike. The scarezones are loaded with fantastic scareactors, the haunted houses are wonderful (with Wicked Growth being an all timer) and the Marathon of Mayhem lagoon show again over delivers.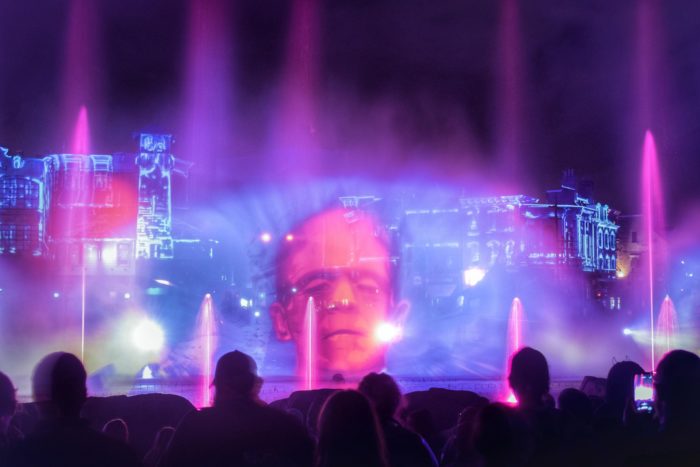 TPEI Score: +66 So glad to have Orlando's best seasonal event back.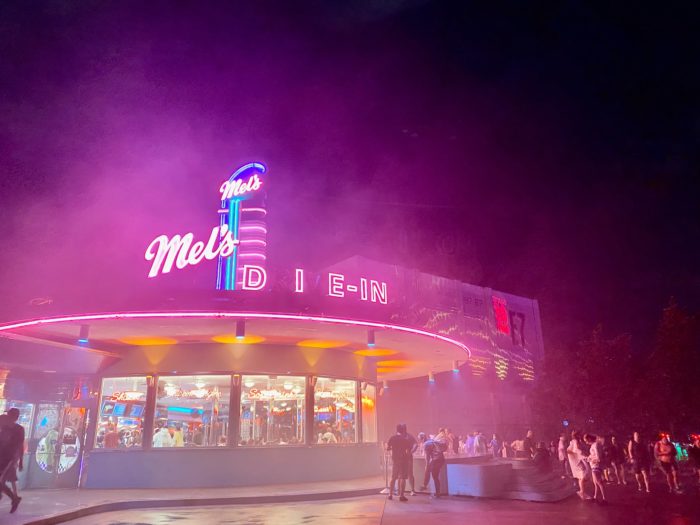 The food options at HHN have been getting better each and every year, but HHN truly brings out the big guns with a wide array of treats. We'll be covering all of our tasty favorites in a dedicated SATURDAY SIX in the near future, so keep your eyes open for that one.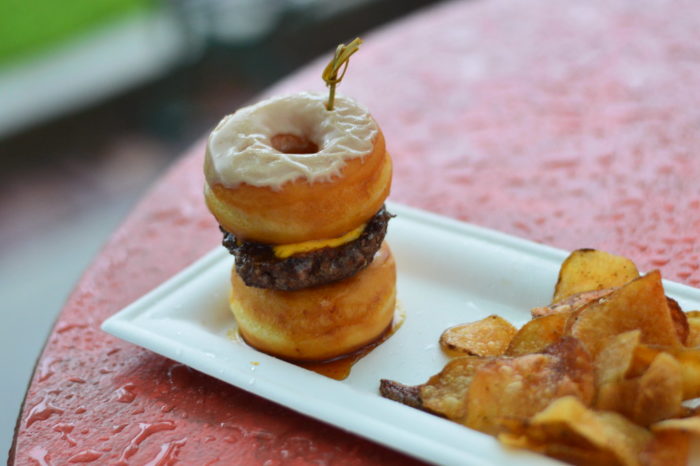 The synergy between Halloween Horror Nights and Cabana Bay Beach Resort grew even stronger this year as not only was there a Jack'd Up photo-op experience (which  you can see more of HERE) but the Swizzle Lounge in the Cabana Bay lobby was transformed into the Icons Bar, complete with a newly themed menu.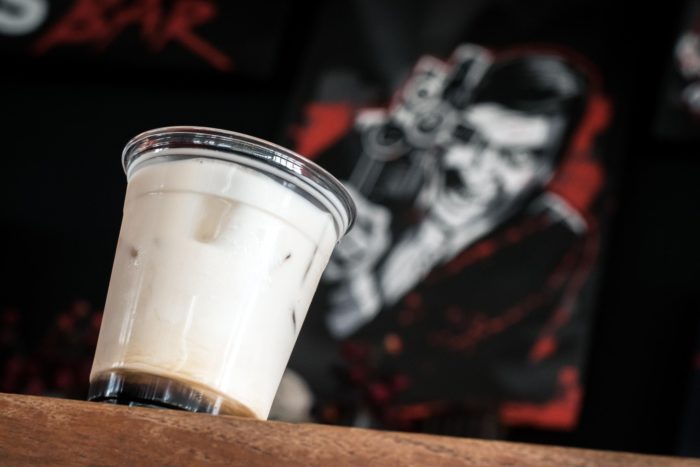 *Space 220 Opens
Originally announced back in 2017, the Space 220 Restaurant finally opened its doors in September 2021. The "220" is in reference to the 220 miles guests "travel" above the Earth to eat at the space station restaurant. However, many noticed that the Prix Fixe lunch menu price of just about $55 per person means a cost for a family of four would also be $220.

Despite the fact that the last thing EPCOT needed was a new restaurant when it desperately needs more attractions, the good news is that Space 220 is a great experience. Raves have been coming in across the board, including from noted Disney foodie Tom Bricker and TouringPlan's own Christina Harrison.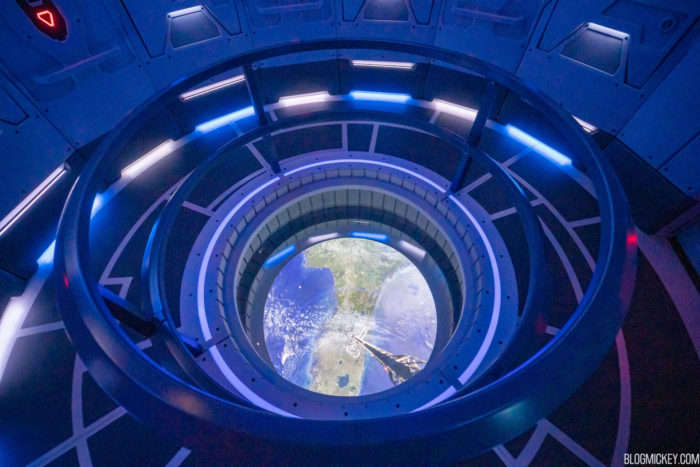 Once "in space," the first thing you see is a rotating hydroponic garden of lettuce that gives off serious Living with the Land vibes. So already Space 220 is a home run.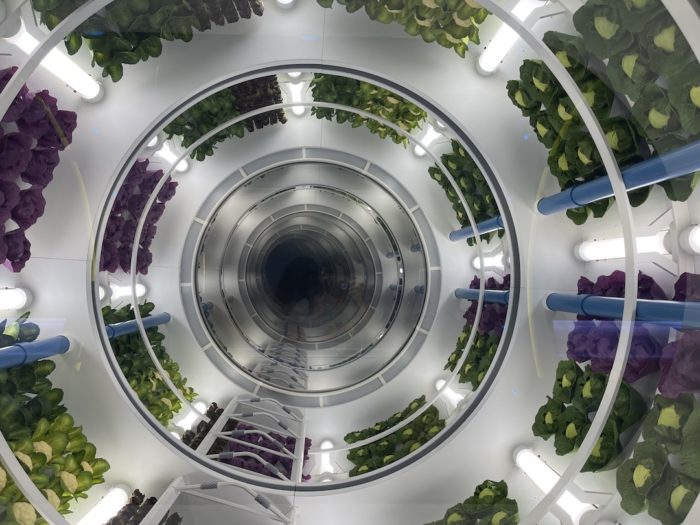 Once guests enter the lounge and dining area, we get a small taste of what the Galactic Starcruiser experience will be like.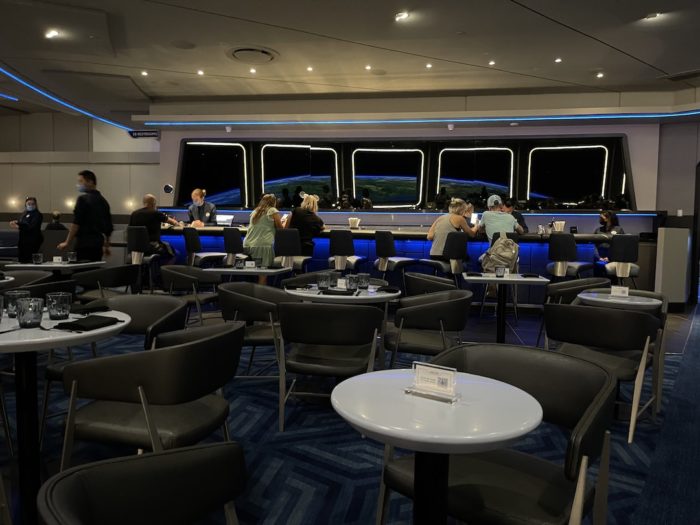 Disney has a whole bunch of incredibly unique dining experiences, including the Sci-Fi Dine-In Theater, Sanaa, and Be Our Guest Restaurant, but Space 220 takes that level of immersive theming to the next level.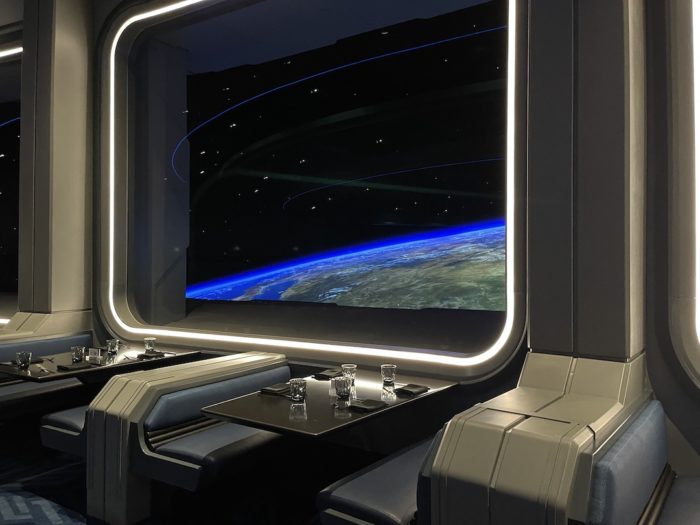 Of course DisTwitter was going to have with this one, adding in a few surprises to what guests may see outside their "window."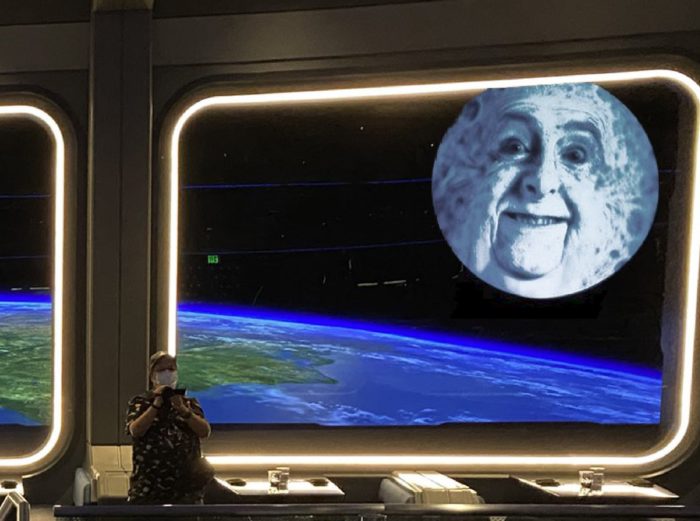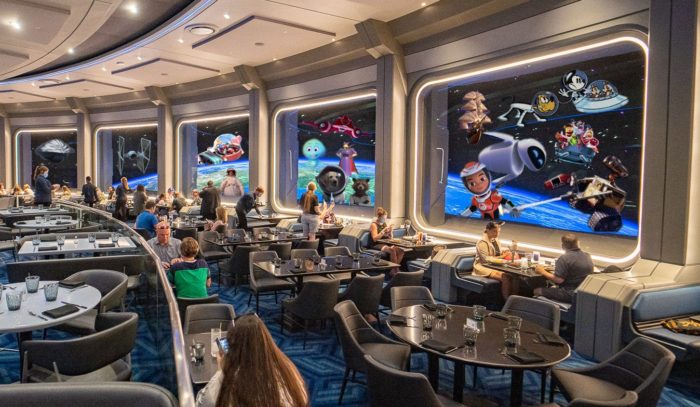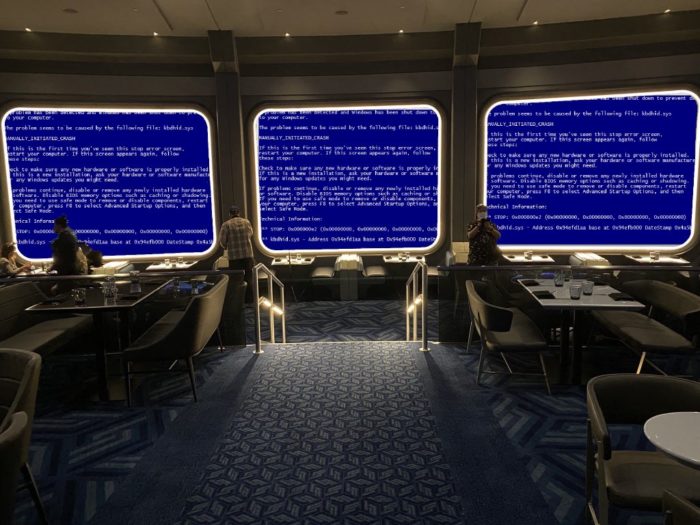 Last year we did an article on what artists were doing during quarantine. One of the memes made during that time was an amazing one featuring the Universal logo as if it existed in real life and we only were seeing it now because of pollution being down.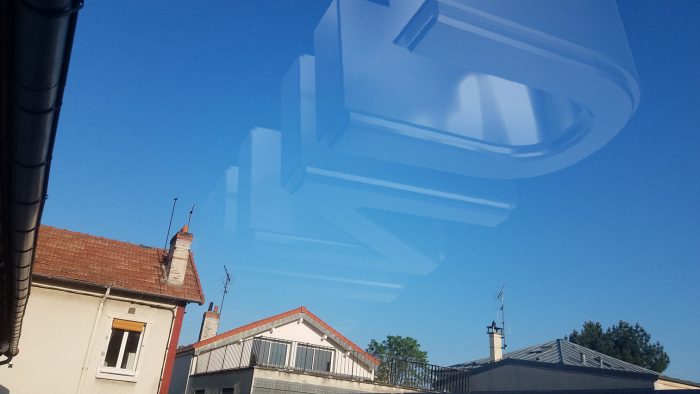 With the opening of Space 220, we got the sequel as guests orbiting the Earth would see the same Universal logo from a different angle.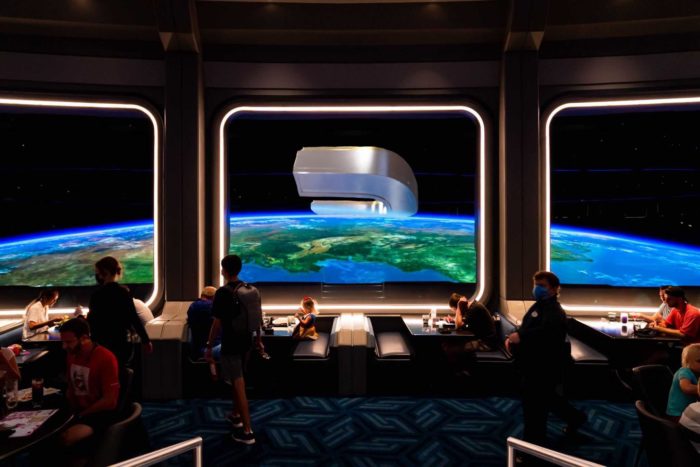 Several other popular meme formats came back as well for this grand opening.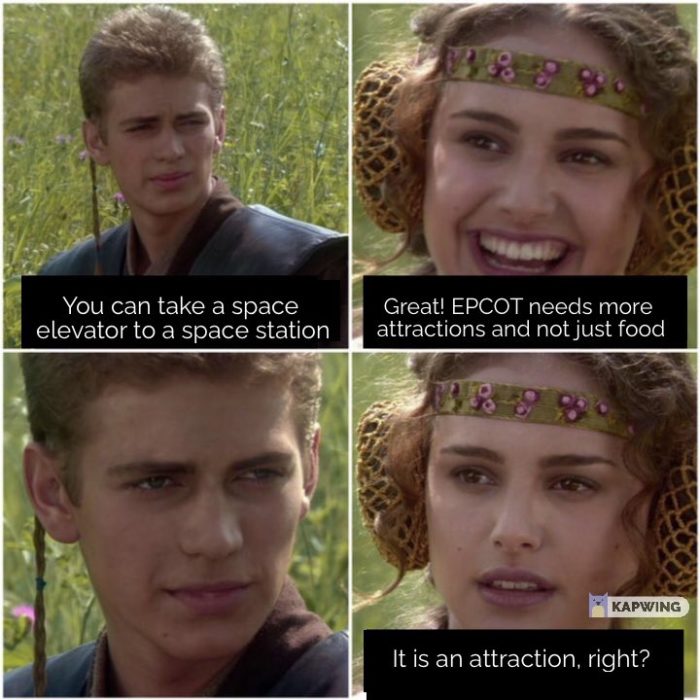 Disney's friendly competition down the street was happy tho throw in their two cents as well…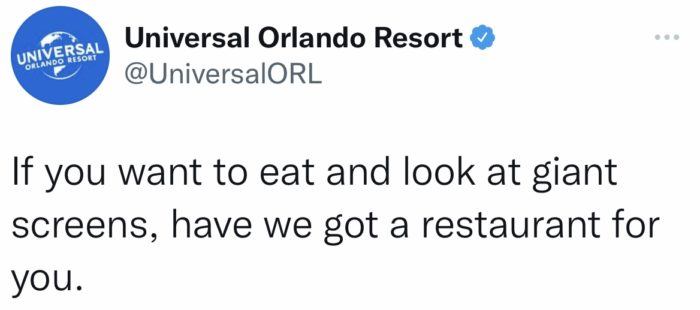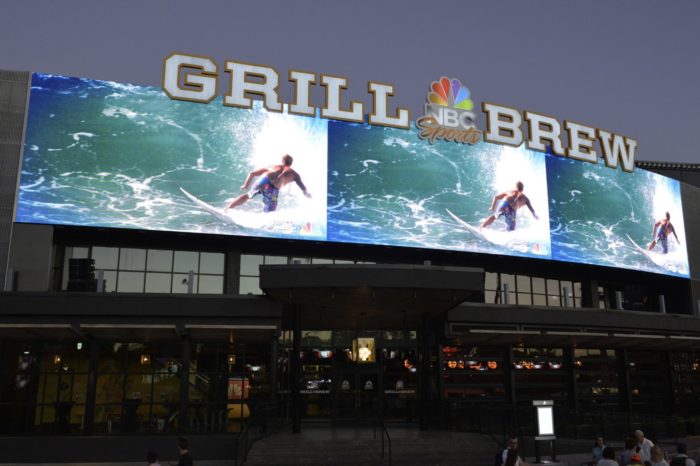 TPEI Score:  +12 Not a fan of the Prix Fixe menu and not a fan of the price, but this is definitely a restaurant that goes on the Must Do list for the experience alone, much like Cinderella's Royal Table. If the food and service can deliver to justify the price, than Space 220 will go into the regular rotation of EPCOT restaurants to revisit like Via Napoli, Rose & Crown, and Biergarten.
*Space 220 Drinks
Space 220 went an interesting way with their cocktails and mocktails. On one hand, most a very colorful and give the same vibe you would see of drinks served in movies such as Star Trek or Star Wars.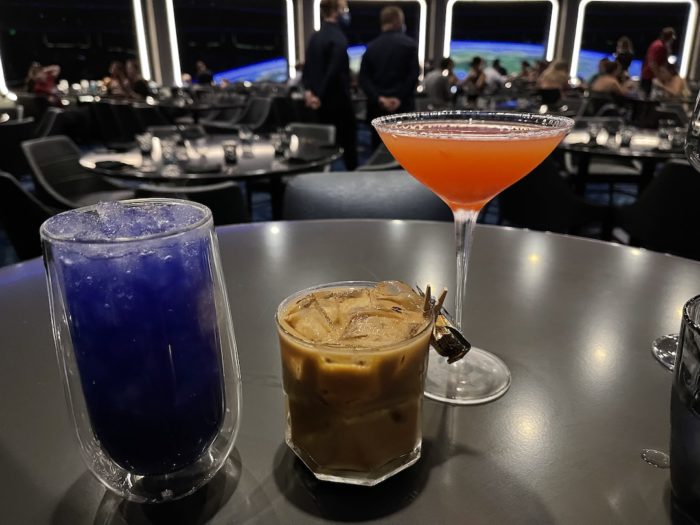 However, several drinks on the menu are served with items attached to them via clothespins. This is not a joke and 100% real.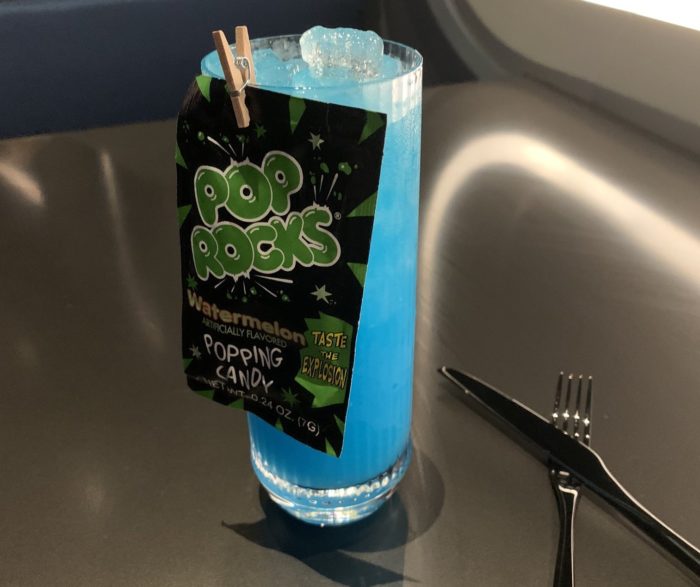 So at the TPEI Testing Kitchen, we created our own signature drink, the Beaver Blastoff, featuring orange Tang and a chocolate bar from Buc-cees, the greatest store in Florida.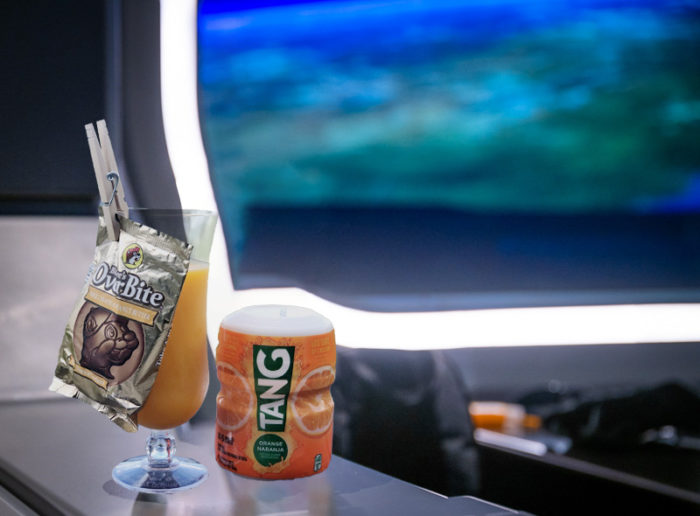 The "celestial beverage" below is The Milk Way. It comes with a little clip and a bite-size Milky Way candy bar.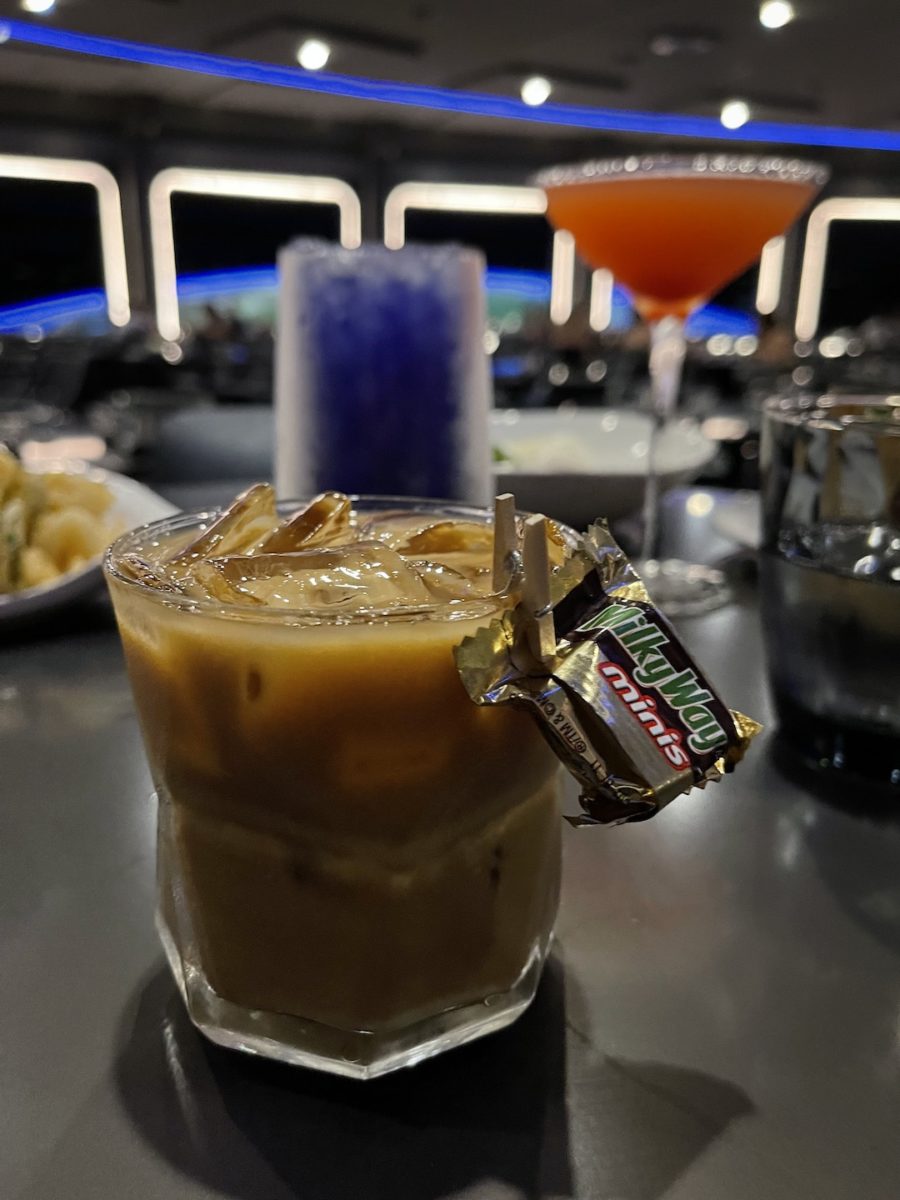 It's Halloween season, we at the TPEI Testing Kitchen we created a seasonal version…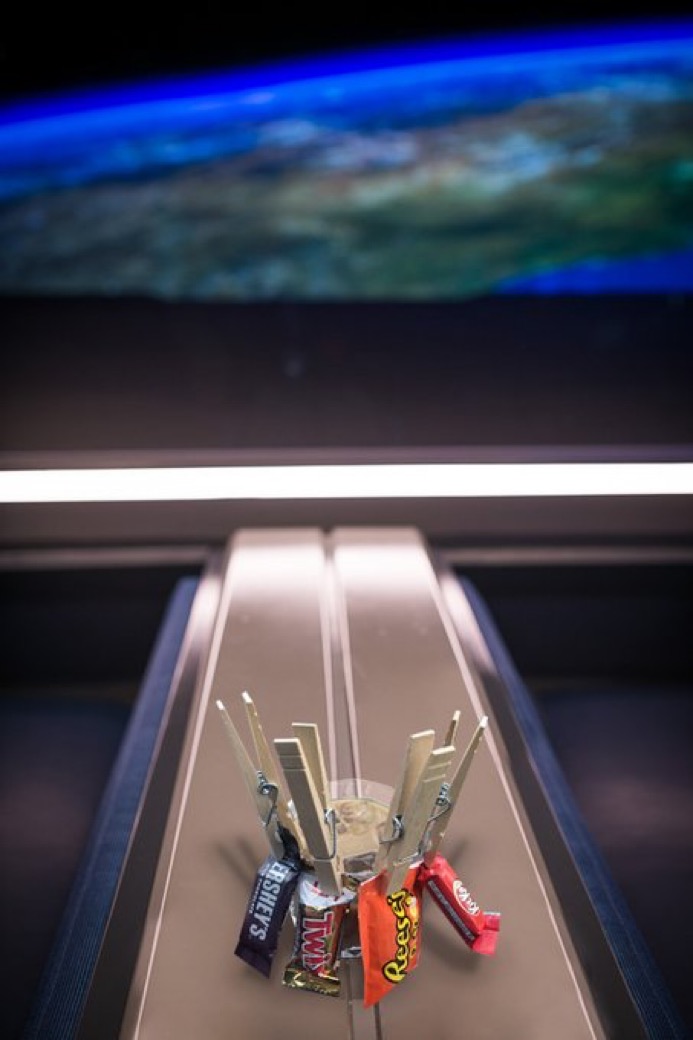 TPEI Score: – 5 When you gimmick a gimmick, it rarely works out.
*Our Long National Nightmare Is Finally Over, Rise of the Resistance Goes To Standby Only
In news that came out of nowhere, Star Wars: Rise of the Resistance – possibly the greatest theme park attraction ever created, went to Standby only in late September. This was shocking because it was the only ride at Walt Disney World to have never used a stand by line and instead used a controversial Boarding Group process (which we talked about in these very pages last month). When Web Slingers: A Spider-Man Adventure opened in Disney's California Adventure, it joined Disneyland's Rise of Resistance in using Virtual Queues. However in Florida we are mere days away from the opening of Remy's Ratatouille Adventure in EPCOT, but instead of WDW have two Virtual Queue attractions, it will continue to only have one with Rise now going to Standby.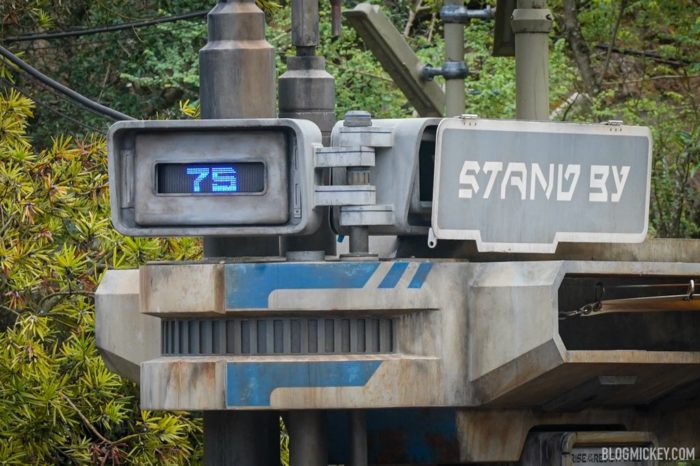 For those who don't spend their entire lives on theme park social media and message boards, you probably missed a significant portion of Disney die hard fans who have tried to white knight the Rise of the Resistance Boarding Group process despite reaction from casual guests to be overwhelmingly negative. For almost two years now the rest of us have been told by this group that Rise of the Resistance could never go to a Standby queue because the ride was just too dang popular. If Rise went to Standby, "there would be an 8 hour line every single day." Well, turns out that didn't happen…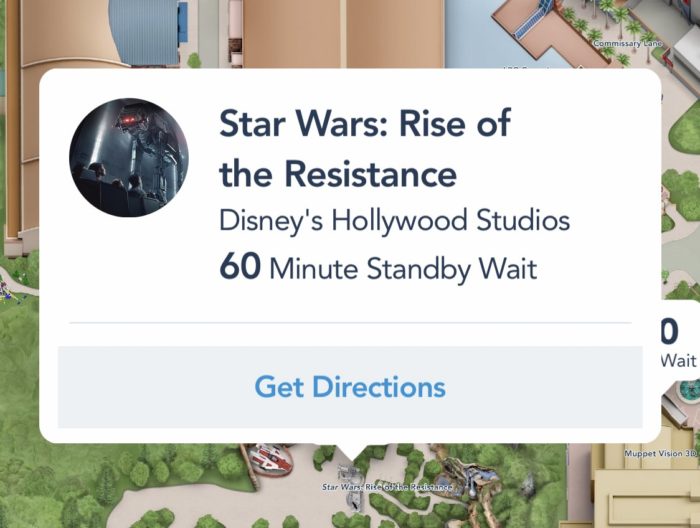 Virtual Queues can  work. However, for them to work the park using them has to have an over abundance of other things for guests to do. This is not the case for 3 of Walt Disney World's 4 theme parks. When you get a into a Virtual Queue, you are now essentially in two different lines at once. When there is Standby only, you can not be in two different lines, you have to choose. If you want to be in the Standby queue for Rise of the Resistance, it means you now aren't in the queue for Mickey & Minnie's Runaway Railway, Slinky Dog Dash, or Tower of Terror. The history of theme parks show that the lines will regulate themselves. If Rise went immediately to an 8 hour line, the rest of DHS would be completely empty and many, MANY families would just leave and go walk on to all the other attractions. What happens is the same thing that happens when you go to a supermarket or Walmart or anywhere else that involves multiple lines. You don't see one HUGE line surrounded by a bunch of lines with almost no one in them, you see a whole bunch of lines relatively the same size.
Even my beloved Volcano Bay, a park which uses Virtual Queue better than anyone else – by far – can have its system become frustrating when the park is really busy. At a park like DHS which has a minimal amount of attractions (and that's being generous), still has several attractions and lounges closed (like Tune-In), and gift stores that no one really wants to spend that much time in because they aren't interesting and all the merchandise is the same anyway? Virtual Queue there is just ridiculous. There's not enough for guests to do.
TPEI Score: +23 It's a curse being right all the time.
*Lost In Translation: Theme Park Edition
Universal opened a new park halfway across the world in Beijing. The park has many of the same attractions we are used to here in the states at Universal Orlando. However, the names of these attractions are slightly different…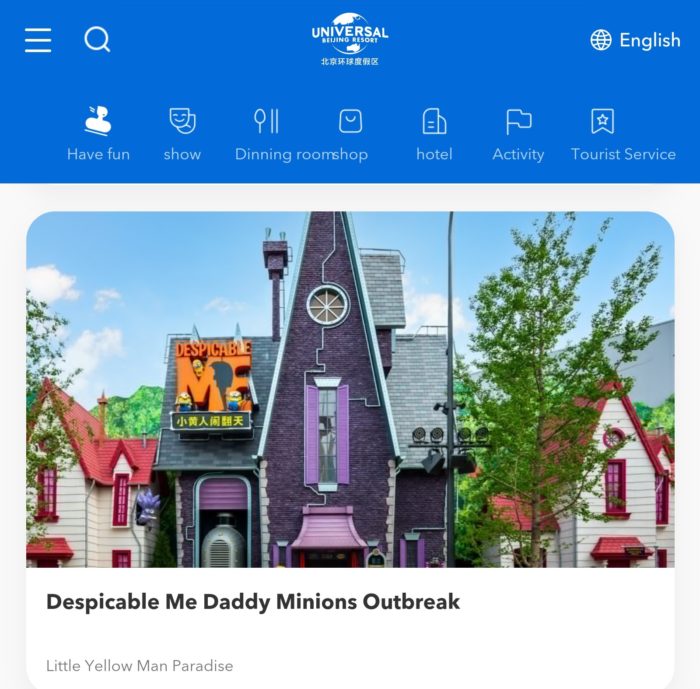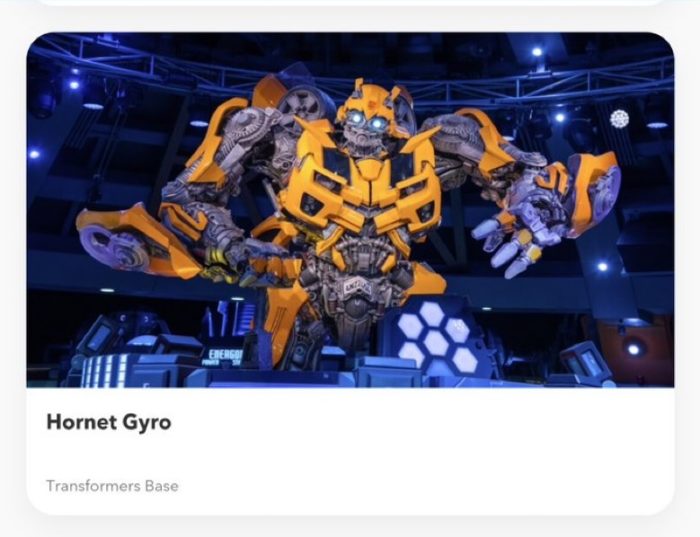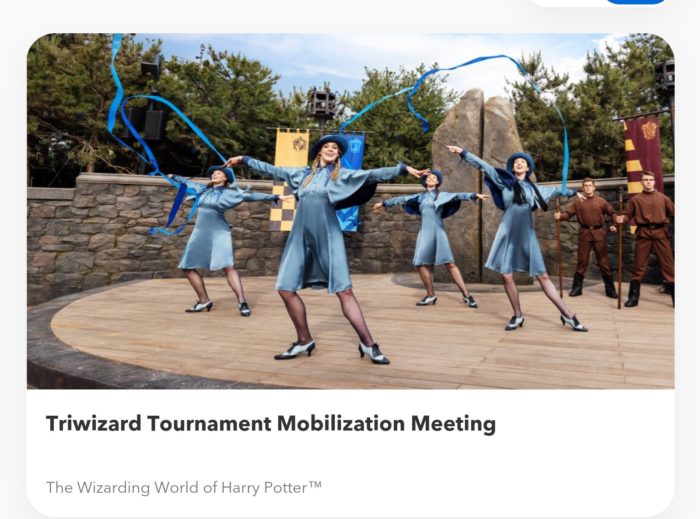 This "lost in translation" reminded me of the time Twitter suspended the account @DrunkAtDisney. Popular both here in the States and abroad, the account @DrunkAtDisney translated differently in other languages.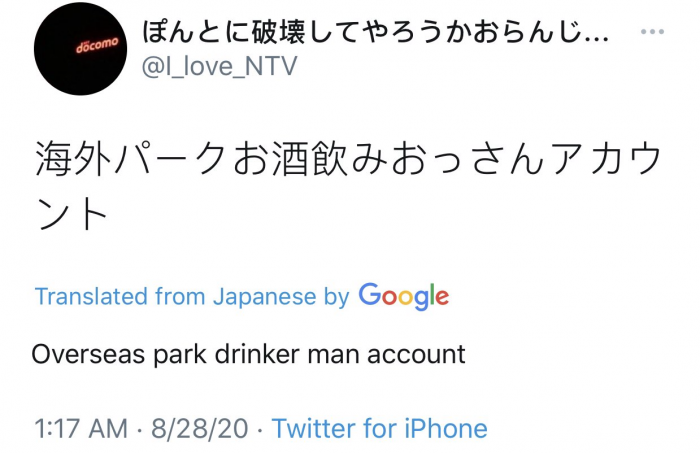 TPEI Score: It's A Wash. Who are we to judge what other countries call things when America is home to Honk Honkers in Seuss Landing and the Bibbidi Bobbidi Boutique.
*Theme Park WHAT IF…?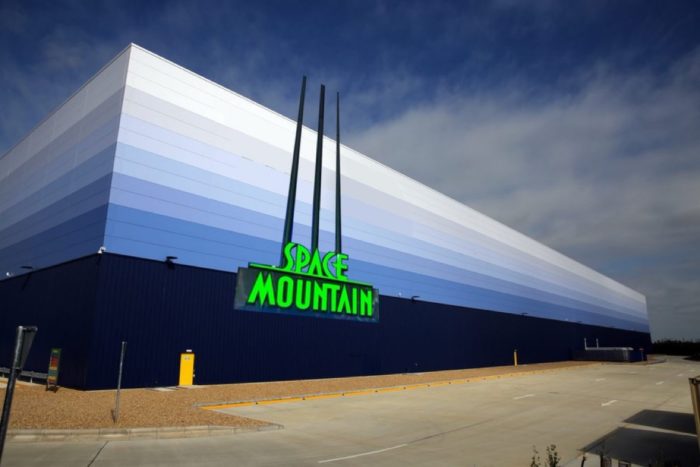 TPEI Score: + 1 Show me the lie.
*Disney and Universal Fans Are More Alike Than You Think
The Following is presented without commentary…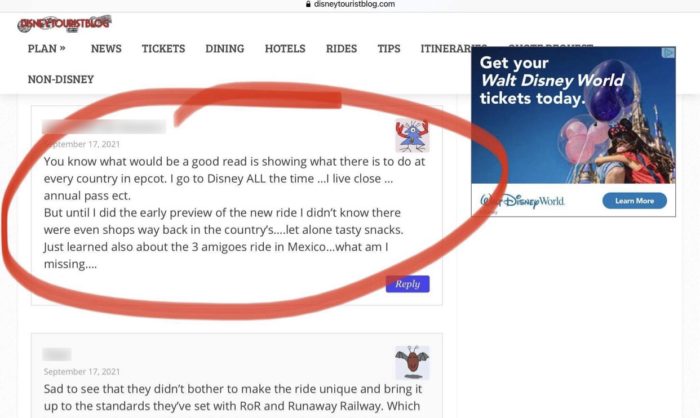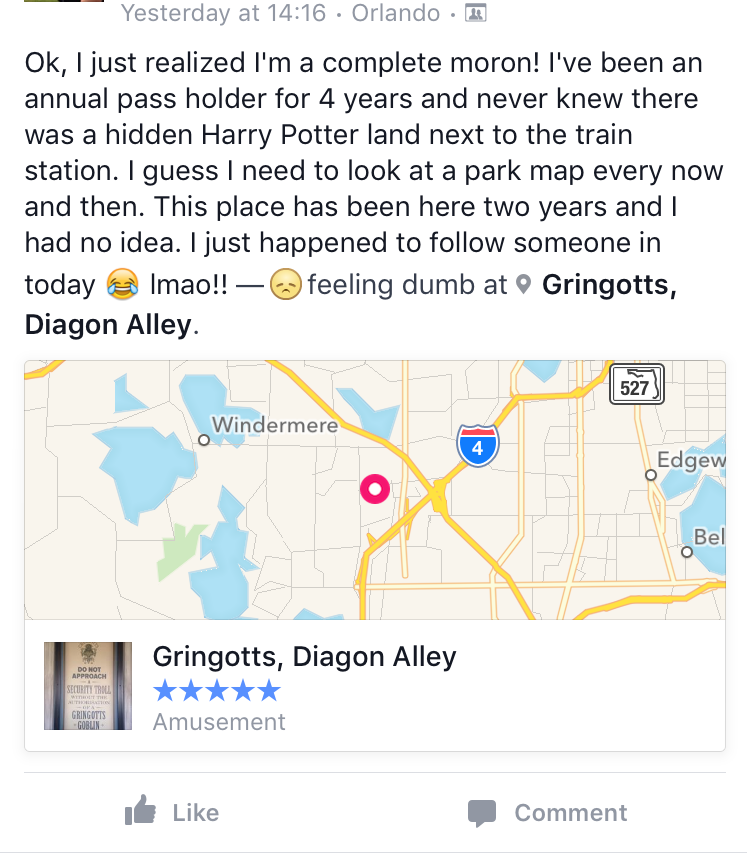 Upon further reflection, maybe Disney fans are a bit more strange…
Okay, I understand craving Disney food. I really do. Walt Disney World is the home to an unbeliveable amount of great dining and snack options. Heck, even popcorn slaps harder than it should when you're inside the parks. There are days I want to drive the four hour roundtrip just for the thigh high chicken biscuits at Art Smith's Homecomin', so I get it. However, Disney pizza?! Not even just Disney pizza, pizza at Art of Animation?! That's just plain demented. You want to drive to Via Napoli, I'll join you and chip in for gas. Disney food court pizza? WHAT?!!!!!!!
TPEI Score: – 7 I feel like I'm taking crazy pills.
*Disney+ Airs Content Stolen From YouTuber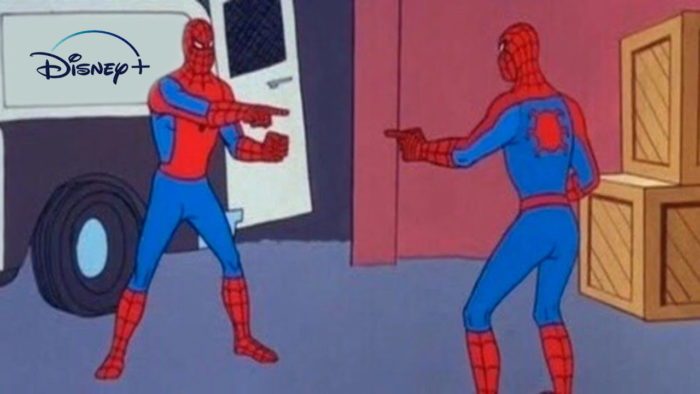 So – for me – Disney+ has had a great year of content. I'm still thinking of how awesome The Mandalorian season 2 was. Every single show based on Marvel characters has ranged from Really Good to How Can This Possibly Be So Great?!! Movies like Soul, Luca, Black Widow being accessible at home immediately was just incredible for me as a film fan. Recently Disney+ finally did something we've been asking for a while now, a show based upon Disney park attractions. The series is called "Behind the Attraction" and, again – for me – it wasn't really what I was looking for in a show. That said, if I was 6-8 years old I think it might be my favorite show on Disney+.
One of the episodes of "Behind the Attraction" was focused on Tower of Terror at Disney's Hollywood Studios.  After the show aired, the following tweet appeared on social media.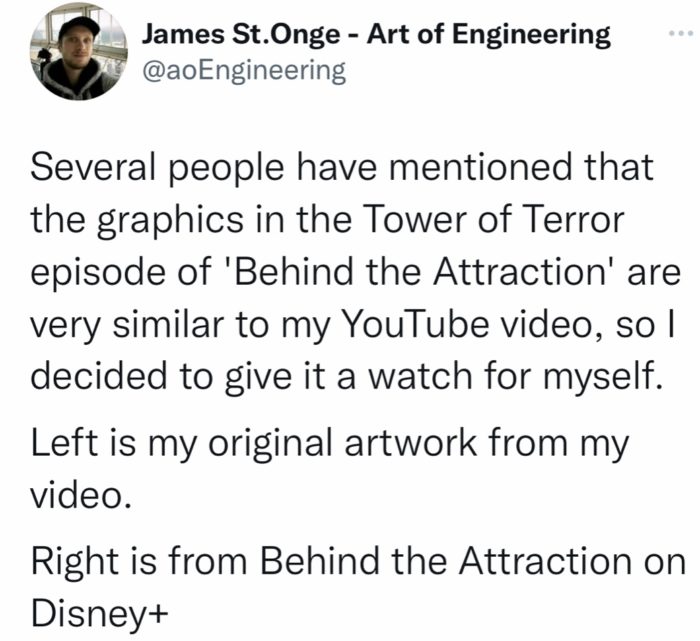 We will cover this story in full later in the Theme Park Turkeys of the Year Awards because its just that bonkers. You can read a good summary of the events in this story at CinemaBlend.com. Long story short, after writing a thread explaining what had happened, many others saw the injustice and called Disney out for this travesty. Eventually, the production company behind this particular episode of "Behind the Attractions," apologized and properly credited the YouTube Content Creator.
TPEI Score: – 10 While it's ridiculous that this even happened in the first place, it does show the power of social media, as without it there's an above average chance that outright theft never would have been acknowledged and life would have just moved on as normal.
*Woman publicly relieves herself in Disneyland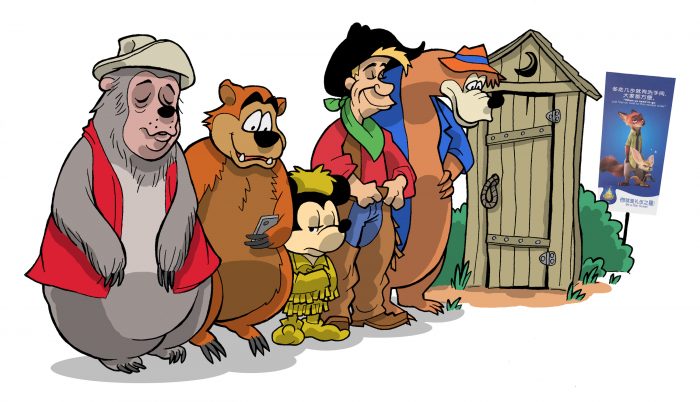 This is one for the all time books. A TikTok video was posted in which a woman tried to defend herself to Disney security. Her transgression? Peeing into a cup in front of other guests. The excuses have to been seen to be believed, but all the plays in the "Karen" playbook were called, including "can I see your manager?" and "I pay for your paycheck."  The best excuse? Has to be "I've been to Aulani!"
TPEI Score: – 10 There was a restroom literally 100 feet away from where the woman relieved herself. WHAT IS GOING ON WITH PEOPLE?!!!
*Another Amazing Disney Golden Book
Last month we saw the release of the Space Mountain Little Golden Book and this month we get the chance to preorder one for The Orange Bird! This really has me excited for what we may see in the coming year. Books on The Country Bears? Figment? The Woman Who Refused To Tip At Via Napoli Because The Pizza Was $50?  I"LL BUY THEM ALL.
*Your Monthly Taste of the Disney Outlet Store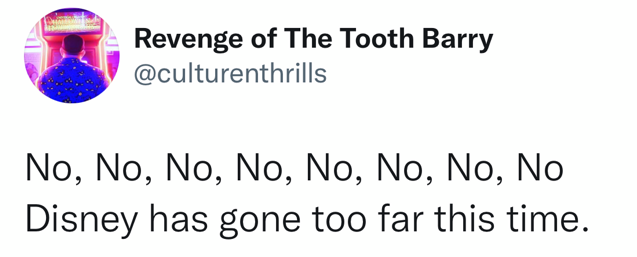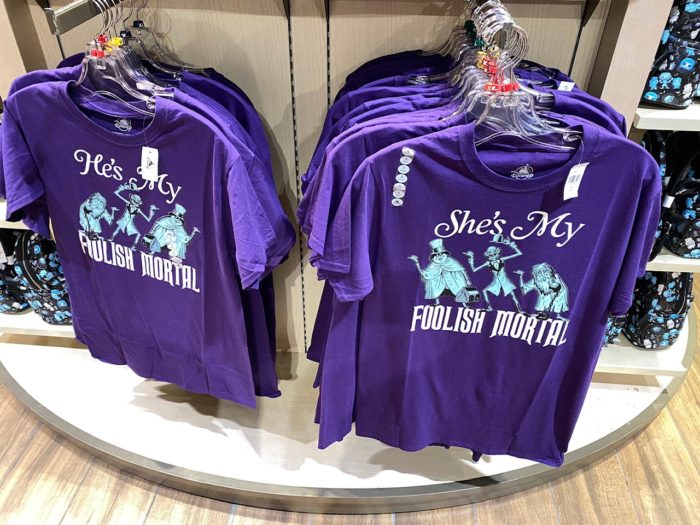 *SonderQuest Spotlight
One of the things which reopened this month at EPCOT was Club Cool. To pay respect to this momentous occasion, @SonderQuest's art this month features the infamous Beverly drink at Club Cool along with a common reaction from a guest drinking Beverly.
No matter what you do today, make sure you watch This Video On The Reopening of Club Cool. It's worth the minute of your time, I promise.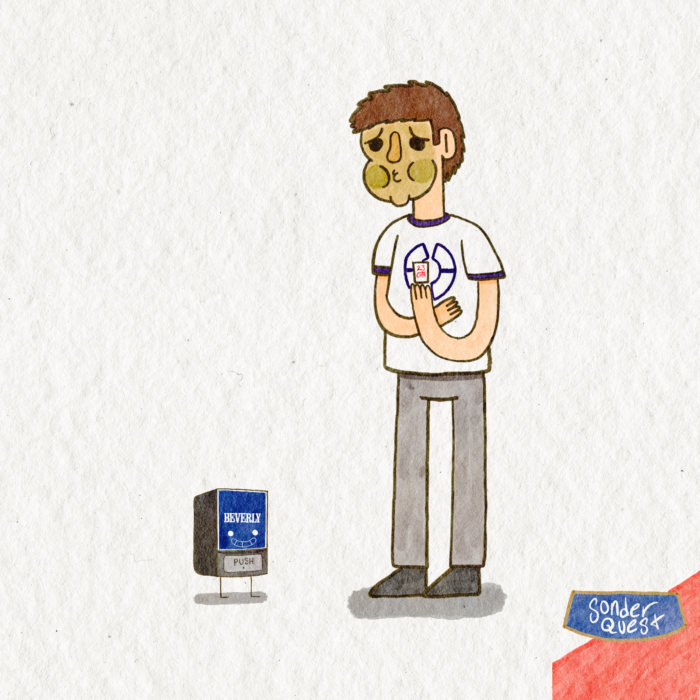 Last month's Enjoyment Index: -26
This month's net change: +110
Current enjoyment level: 74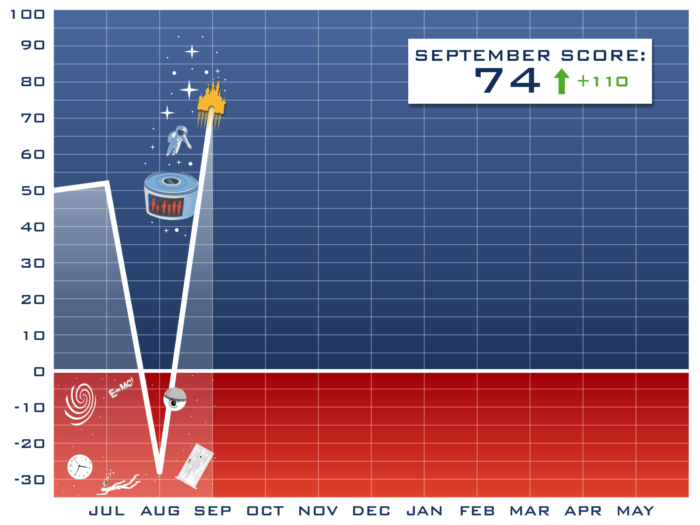 Writer Derek Burgan, when not cleaning Len Testa's pool, can be found reading comic books, watching professional wrestling, and taking his dog Bacini to Universal and Disney. organizing his various Tsum Tsums in alphabetical order. He will not, we repeat not, be found at a Disney Outlet Store. An official DisTwitter Influencer, you can interact with him @derekburgan
Digital Artist Scott Walker hails from Scotland and is the fourth most famous person from this country following Alexander Graham Bell, Gerard Butler, and Conner MacLeod.