Top 3 Things We Ate at Disney This Week, October 9, 2021
The TouringPlans in-park team gets to try a lot of food and drink. From quick service locations to table service meals and snacks in between, we try so many different foods to help keep information on our site up to date. Sometimes foods and drinks are wonderful. Other times, not as much. But what really rose to the top? Here's our top 3 food or drink options the in-park team sampled this week.
Walt's Main Street Fried Chicken Sandwich, Restaurantosaurus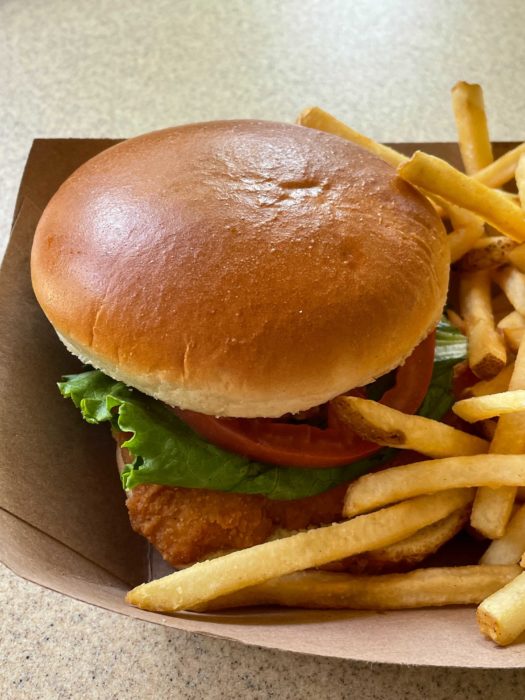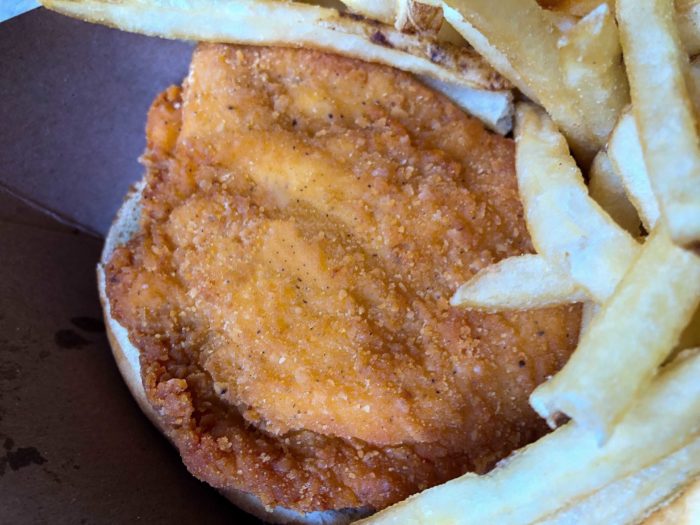 It's difficult to get excited about theme park counter service burgers and sandwiches. Usually, they're fine — good enough but not outstanding. So it was a huge surprise when we found that the Walt's Main Street Chicken Sandwich at Restaurantosaurus in Disney's Animal Kingdom was actually really, really good. The fried chicken is well seasoned, juicy, and flavorful. What's also great about it is that it isn't trying to be over-the-top unique. Crispy fried chicken with pickles, lettuce, and tomato on a warm brioche bun. There's also roasted garlic aioli on it, but it was a very light amount and didn't taste excessively garlicky. If you had told me it was a dab of ranch dressing, I'd believe you. Just enough to give flavor, but not enough to make it a sloppy, soggy mess. This is one we'll be back for.
50th Anniversary Dole Whip at Pineapple Lanai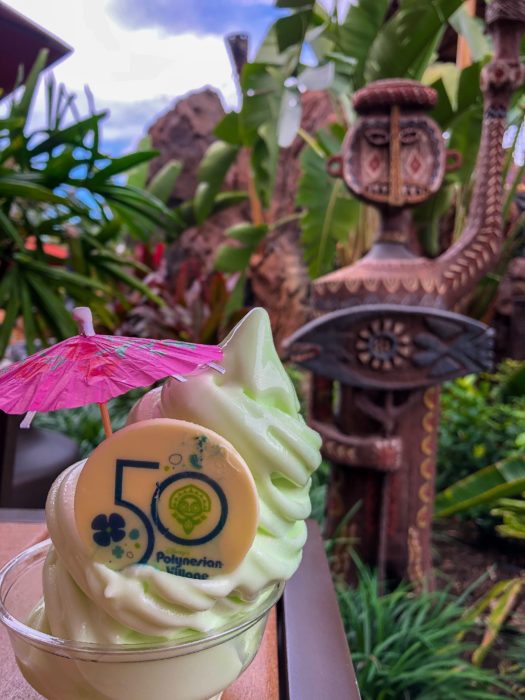 Is there any fruit flavor that Dole Whip can't do? (Answer: Yes, a lot of them, probably.) But in this case, we're in love with the Lime Dole Whip at Pineapple Lanai at Disney's Polynesian Resort. This special flavor is offered as the 50th Celebration Dole Whip and comes with an adorable umbrella and a special white chocolate medallion. The top complaint people seem to have about Dole Whip is that they don't like pineapple. If you fall into that category, or even if you don't, you'll want to give this one a try.
Chocolate "Fiesta" Pyramid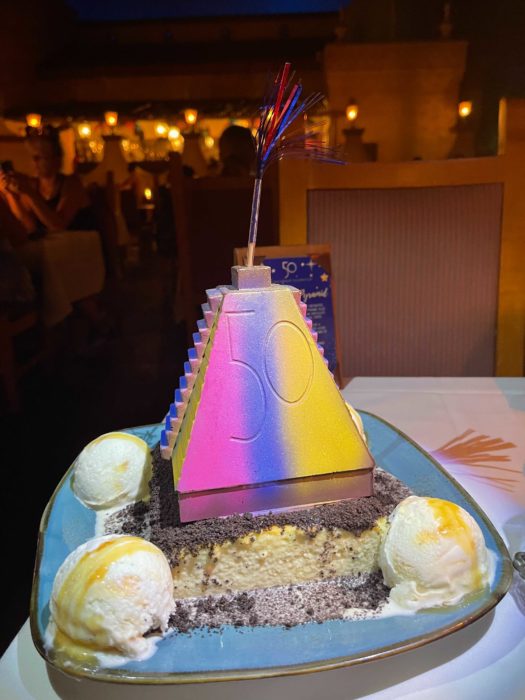 This dessert at San Angel Inn at EPCOT's Mexico Pavilion is a real show stopper. It is beautiful and tasty, and realistically even at $34 it is a bargain because you can't eat this one alone. First, start with Tres Leches Cake, add a pyramid on top made of chocolate and fill that pyramid with Mexican Chocolate Mousse and toffee. Then surround it with ice cream. There will be lots of oohs and aahs when this is brought out to the table.
Bonus: Dessert Party
Fireworks dessert parties are back at Magic Kingdom. And although they are pricey, being able to have a guaranteed spot for fireworks with a place to sit, tasty treats, and a selection of alcoholic and non-alcoholic beverages is a great way to end a day at the parks. It's not an "every time" thing for us, or even a many times, but it is a great way to celebrate your trip.
That's just some of the amazing things we've eaten this week. Have any suggestions for us next week? Let us know in the comments.