Top 3 Things We Ate at Disney This Week, September 25, 2021
The TouringPlans in-park team gets to try a lot of food and drink. From quick service locations to table service meals and snacks in between, we try so many different foods to help keep information on our site up to date. Sometimes foods and drinks are wonderful. Other times, not as much. But what really rose to the top? Here's our top 3 food or drink options the in-park team sampled this week.
Disney Pretzels are Great in Any Shape!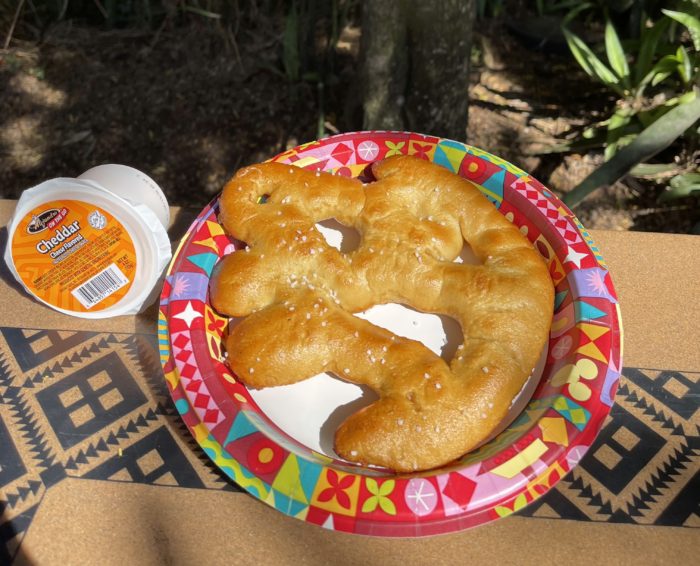 Yes, Mickey pretzels get all the love, but the Simba pretzel at Disney's Animal Kingdom is also fantastic. To me, this is the perfect breakfast — pretzel and cheese. A classic combo!
Chili Sauce at Nine Dragons
Nine Dragons at EPCOT's China pavilion may not get a lot of attention, but there is one thing that our team agrees is incredible — the chili oil sauce. Whether you're using it as a dipping sauce for potstickers or spooning it over a bowl of spinach noodles, it's a hit. The sauce has a slow, warm heat that isn't overpowering and is countered by the most lovely sweet flavor. Definitely try it when you visit Nine Dragons!
The Steak at Space 220 is Out of this World!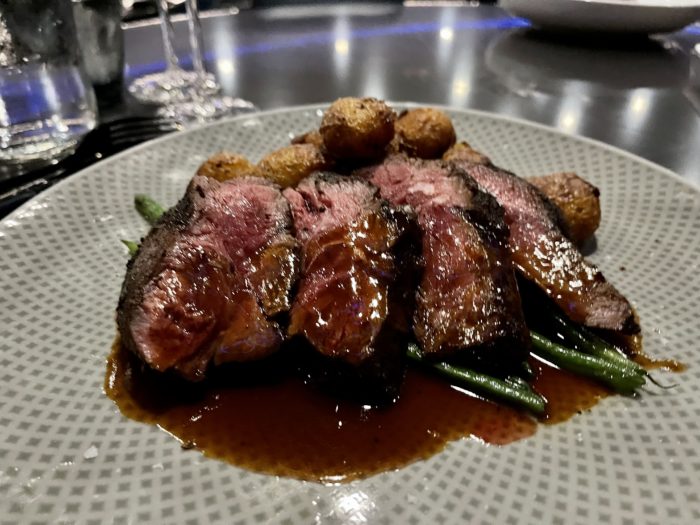 Space 220 opened this week, and it was worth all the hype. One of the favorite dishes tried was the flat iron steak. It was medium-rare and perfect. This was one of those moments that Chrissy was so excited about the food that she said forgot she was supposed to be working and taking pictures. The Coffee Space Rub gave each piece a gorgeous high-heat sear that seals in the justice of the quality cut of meat. So perfectly done.
You can read our entire review here.
That's just some of the amazing things we've eaten this week. Have any suggestions for us next week? Let us know in the comments.