TouringPlans Travel Beat 9-9-2023
At Travel Beat we have all the "other" news from the last week or so—the stuff that wasn't big enough to stop the presses for. What did the newsroom bring us this week? (Sneak peek: a dining discount, Journey of Water news, and lots of one-liners from Destination D23 about the future of the parks.) Bullets are just ahead if you're in a hurry, and more details follow below. Don't forget to check out the Headline News Recap, in case there was something you missed!
First Look at Zootopia at Shanghai Disney Resort
Opening Date, Passholder and DVC Member Previews for Moana
Applications Open for 2024 College Program
Opening Date for Frozen Land at Hong Kong Disneyland
News recap from the Destination D23 Parks, Experiences, and Products Panel
Headline News Recap
If anything you read below tickles your feet, feel free to reach out to our friends at TouringPlans Travel for a free quote.
First Look at Zootopia at Shanghai Disney Resort
At the end of the year, a new Zootopia-themed land will open at Shanghai Disney Resort, and this week we got details about the attractions, entertainment, and dining that we can expect.
The land's ride will be called Zootopia: Hot Pursuit. You'll enter the Zootopia Police Department as a brand-new rookie on your first day. Surprise! Gazelle is kidnapped, and you'll be called to action immediately in an exciting car chase where you'll back up Nick Wilde and Judy Hopps as they work to get her back. Your adventure will take you across all of Zootopia's terrains, from the ice of Tundra Town to Mystic Springs Oasis, the Rainforest District, and beyond.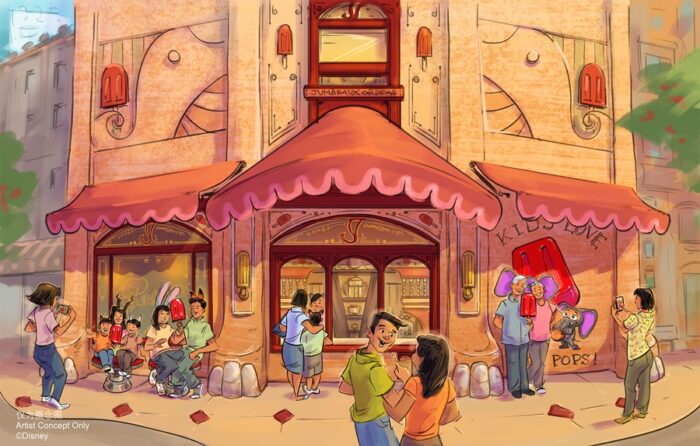 Afterward, you'll be able to catch a glimpse of many of your favorite characters throughout the land, and take a selfie with Judy Hopps and Nick Wilde. Grab a treat at Jumbeaux's Cafe, or check out the merchandise at Fashions by Fru Fru.
Opening Date, Passholder and DVC Member Previews for Moana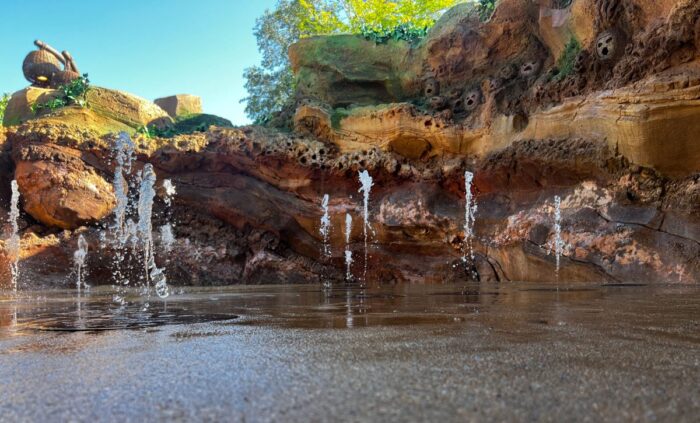 Righty-ho; just after our parks researchers got a chance to preview Journey of Water Inspired by Moana this week, Disney has announced the opening date as October 16, 2023. If you're visiting sooner and you're an Annual Passholder or Disney Vacation Club Member, some preview opportunities have been announced for you too.
Preview dates

September 24 to September 29, 2023
October 1 to October 4, 2023
Now, pay close attention to the fine print. DVC Member previews end at 5 p.m. on those dates; AP previews do not. Neither group needs to pre-reserve a time slot for the preview, but both groups need a park reservation for that day and it must be for EPCOT – no park hopping or using an AP to enter after 2 p.m. without a reservation. Since it's not a reserved slot, there will be a standby queue in operation and entrance is not guaranteed. Annual Passholders must show a valid, active Annual Pass for Entry, and all party members must be Annual Passholders. Disney Vacation Club Members must be eligible for Membership Extras, and can bring up to 4 additional guests per membership card.
Applications Open for 2024 College Program
Are you 18 years or older, currently enrolled in college (or recently graduated) and want to have a chance to build career experience working at Disney World? Well, now's the time to apply for the 2024 College Program. The Culinary and International Programs are also enrolling 2024 applicants. Find the details at Disney's College Programs page.
Opening Date for Frozen Land at Hong Kong Disneyland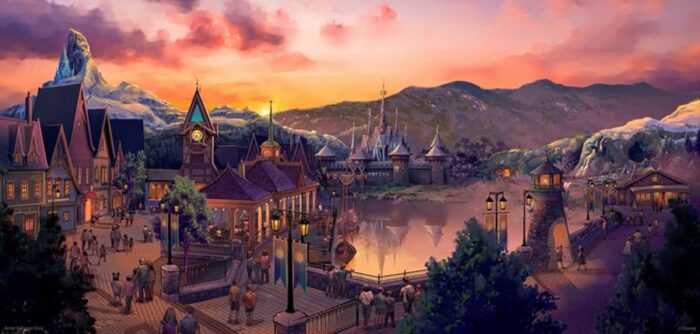 World of Frozen, the Arendelle-themed land at Hong Kong Disneyland, will be opening on November 20, 2023.
News recap from the Destination D23 Parks, Experiences, and Products Panel
Destination D23 was held at Disney World this weekend, and while we usually don't staff the news desk on Saturday morning, we made an exception this week for the Celebration of Parks, Experiences, and Products panel. Most of the announcements were heavy on introduction and light on detail, so we've got a bullet-point recap for you below. I'm sure that details will trickle out over the next several weeks (or months) and we'll have them right here as they do.
Starting next spring, Ahsoka will be added to Star Tours attractions in Florida, California, and Paris
Asha (the protagonist of the upcoming movie the Wish) will be Meeting & Greeting in Florida, California, and Paris soon. (Presumably, not until after the movie is released).
The Hatbox Ghost is coming to the Haunted Mansion in late November. In case you're now wondering whether or not you already heard this news, this is a narrower timeline than the announcement made in July, which specified "later this year".
The upcoming new attraction at Avengers Campus will feature a ride vehicle that "combines elements of Tony Stark's time-suits with Xandarian jump points and Wakandan technology."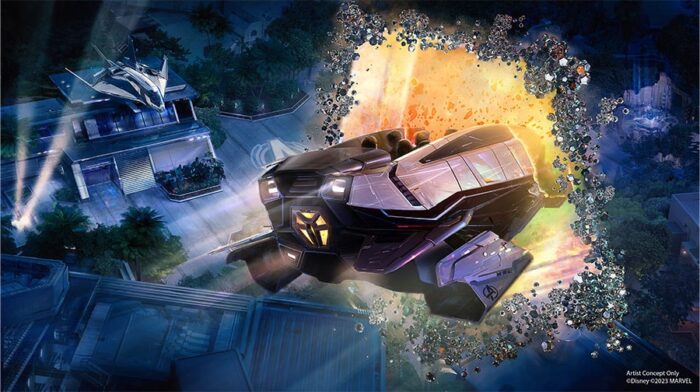 The Country Bear Jamboree will be getting a new set list in 2024, with an act that's inspired by the classic musical revues in Nashville such as the Grand Ole Opry.
A new Pirates-themed lounge is coming to Adventureland in the Magic Kingdom. The lounge will "extend the story" of Pirates of the Caribbean, and is still in the design process.
A Moana Meet & Greet will open on October 16, located nearby to Journey of Water which opens on the same day. All of World Celebration will be open in December.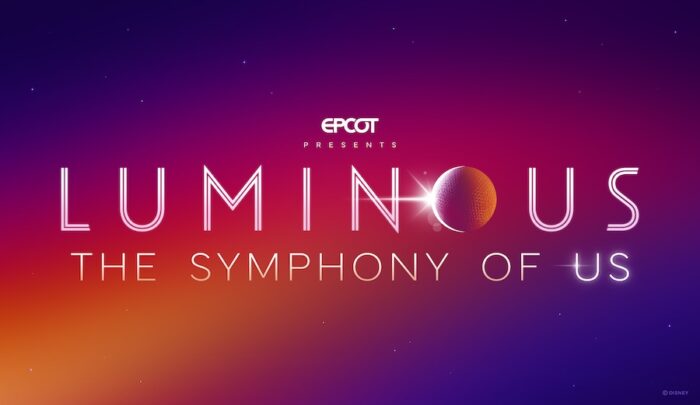 A new nighttime spectacular will debut at EPCOT on December 5, 2023. The new show will be called Luminous the Symphony of Us. Although Disney didn't specifically announce its fate, we expect that this will see the retirement of EPCOT Forever. This time, forever.
Test Track will be reimagined, as teams from Chevrolet work with Imagineers and take inspiration from the original World of Motion. That's all the details we got, but I'll take this opportunity to say that I hope they can imagine how to make it have less downtime.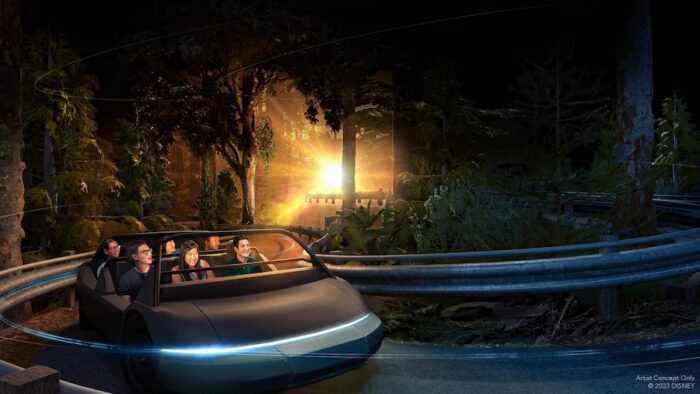 The new Disney Cruise Line private port will be named Lookout Cay at Lighthouse Point.
The new Disney Cruise Line ship that will be based in Singapore will be named the Disney Adventure.
Imagineers are still tossing around the idea of an expansion "Beyond Big Thunder Mountain" in the Magic Kingdom. How much expansion? Something "on the scale of Pandora or Galaxy's Edge. Editor's note: we heard something about this last year too, but we'll believe we're going to see it when it's actually announced.
A new Zootopia-themed show is being developed for the Tree of Life in Animal Kingdom. Imagineers are currently finalizing the concept, so not a lot of detail here. Although not explicitly stated, we expect that this show will replace A Bug's Life.
Dinoland will be reimagined into a new land inspired by "the tropical Americas". No decisions are final, but Encanto and Indiana Jones were floated as intellectual property that would be area-appropriate.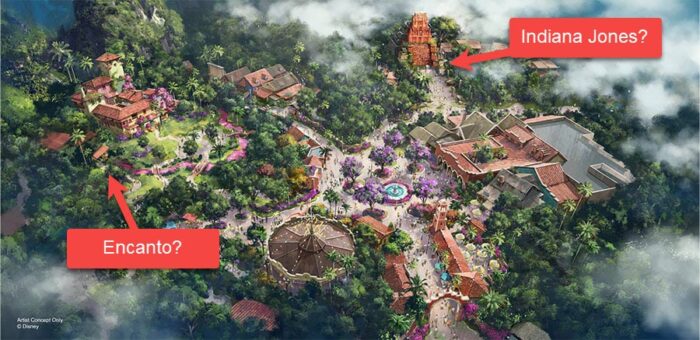 Last, but not least, a Figment Meet & Greet will open at EPCOT tomorrow.
Headline News Recap
We got to see details about the spaces, restaurants, rooms, and more for the Disney Treasure this week. Disney Cruise Line Announces Details About Its Newest Ship: The Disney Treasure
If you haven't already planned out your fall travel schedule, you might be interested in this brand new promotion that offers up to $200 per night for 4-night and longer stays at Disney World in late 2023 and early 2024. Disney World Dining Promo Card for 2023 Holidays and Beyond
Did you already check out the details of the treasure? If you're a DVC Member, you can be one of the earliest cruisers. Disney Vacation Club Members Can Be Among the First on the New Disney Treasure Cruise Ship
That's it for this week's Travel Beat. What news are you most excited about? Let us know in the comments!