SATURDAY SIX: In Memoriam – Looking at What We Lost From the Theme Park World in 2021
This week's SATURDAY SIX is our annual look at What We Lost From the Theme Park World this past year. We all took a lot of hits over the course of 2021 and the Disney and Universal theme park resorts were no exception. Today we are going to look at the more notable losses from the past year, and we'll be joined by artist @SonderQuest with a special tribute drawing for each loss along the way. So get your box of tissues ready as we pour out a 40 for some real OGs, starting with…
# 6 – Sorcerers of the Magic Kingdom
SotMK walked so the Wizarding World's interactive wands could run…
Sorcerers of the Magic Kingdom was an interactive card game that was cleverly added throughout the park. Given a pack of spell cards and a map at the firehouse on Main Street USA, guests would then be recruited by Merlin the Magician to battle Disney villains throughout the park on "portals" located in each land.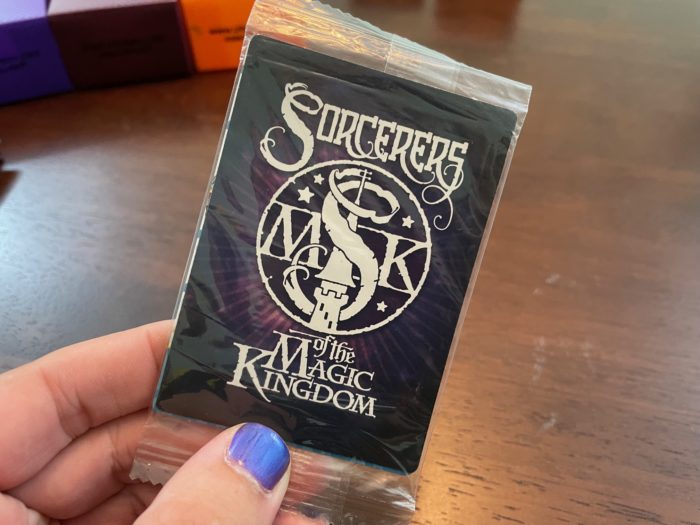 There were a total of 70 different spell cards available to day guests. Each of the cards featured a Disney character and were numbered 1-70. Card numbers 1-60 were available through the free distribution of packs at the firehouse. Card numbers 61-70 would have to be purchased.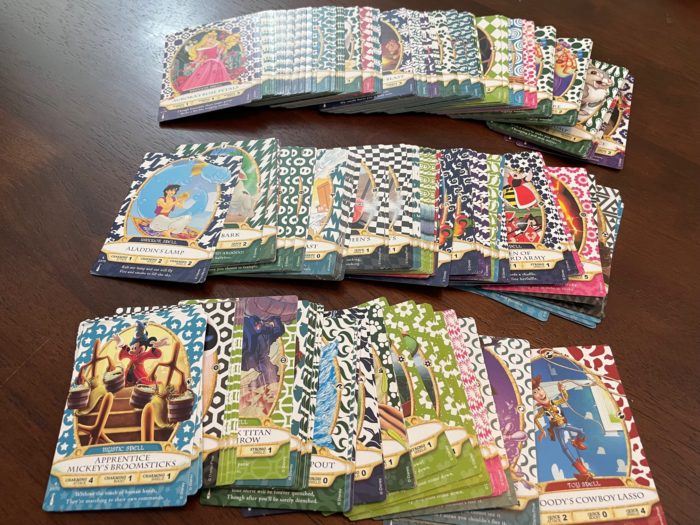 One of the fun things that Disney would do is give away special SotMK cards to guests at the hard ticket events like Mickey's Not-So-Scary Halloween Party and Mickey's Very Merry Christmas Party.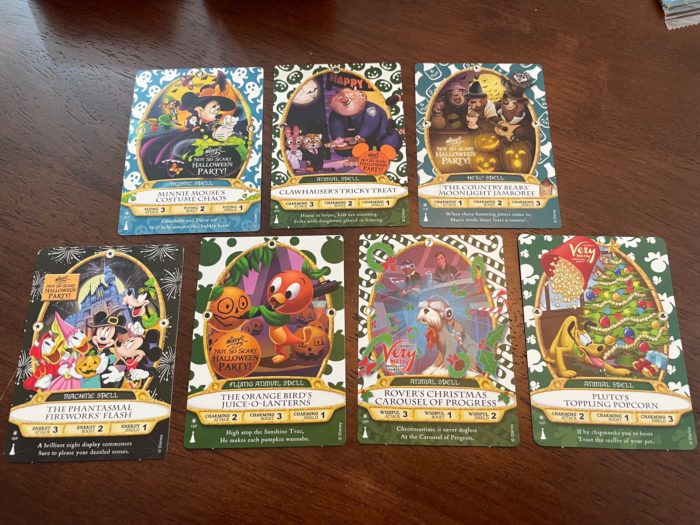 Players are given a map to help locate all the "mystic portals" throughout the lands of the Magic Kingdom.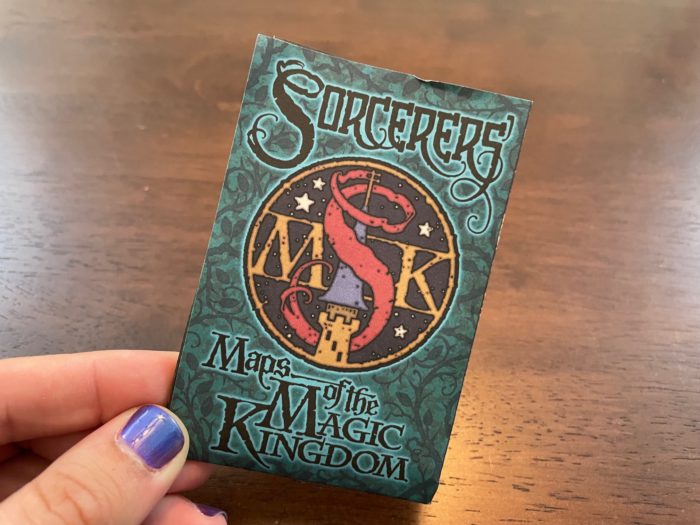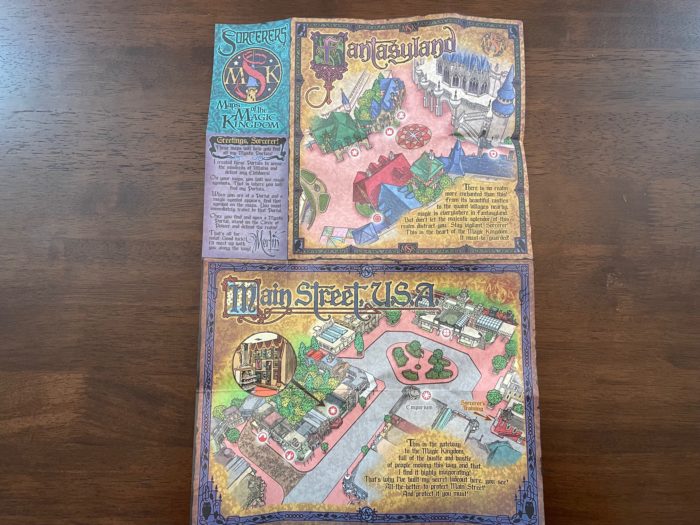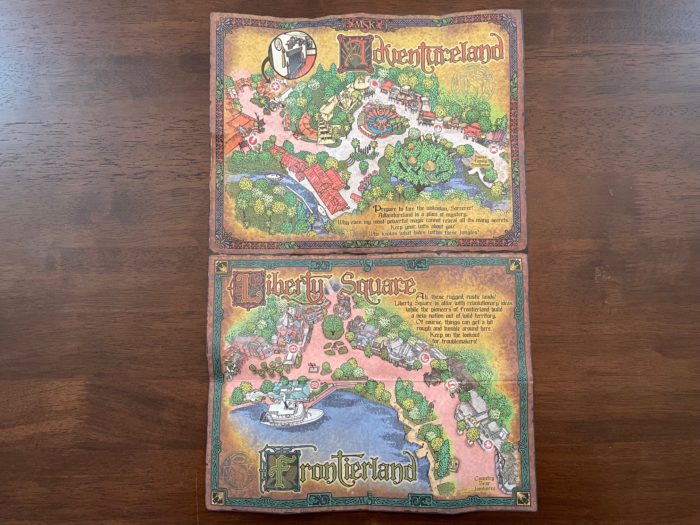 Prior to MagicBand technology, guests were given a key card to activate the portals and track your progress in the game.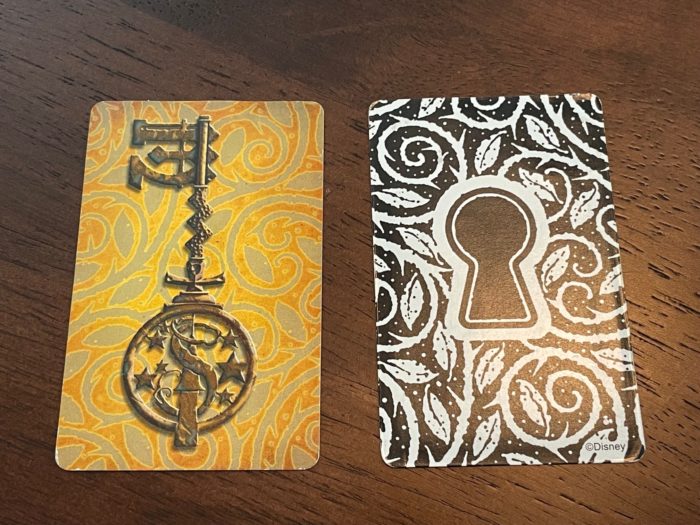 SotMK also had a merchandise component, but if I were a betting man I would place a significant wager that this line was not successful at all. For example, the picture of the SotMK t-shirt below, was taken by me at a Disney Outlet Store in 2013 during the early days of Magic, Memories, & Merch!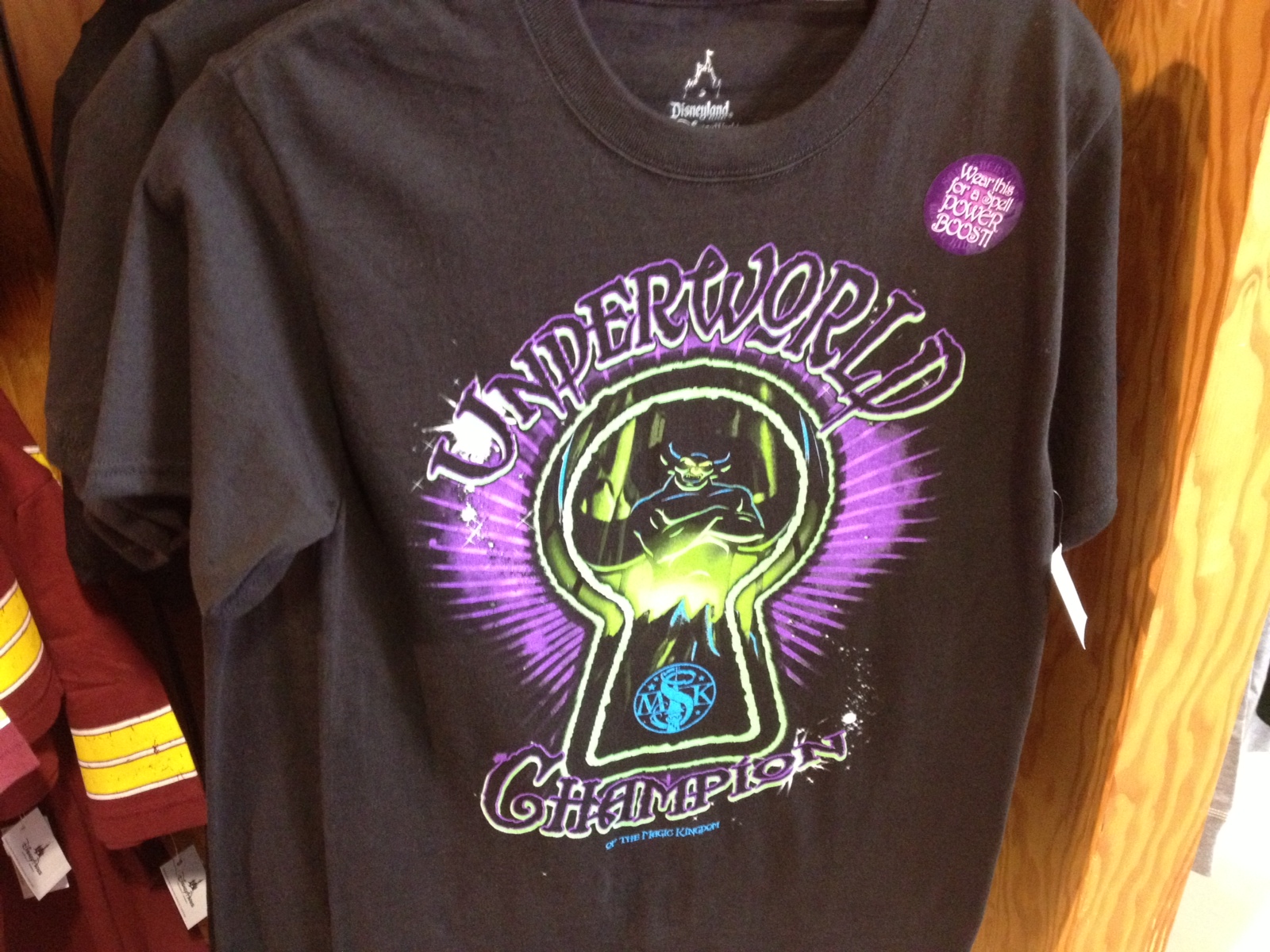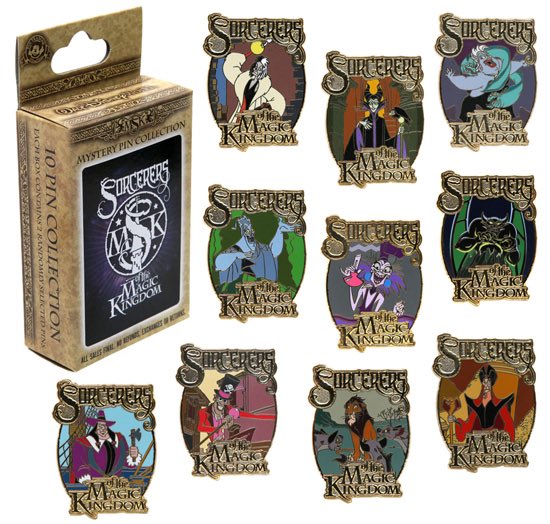 The gameplay inside the Magic Kingdom had guests using their spell cards to battle Disney villains via the Mystic Portals. SotMK had several layers of appeal. Some guests enjoyed the unique interactive gameplay. Others were like me, and just liked to collect the cards themselves.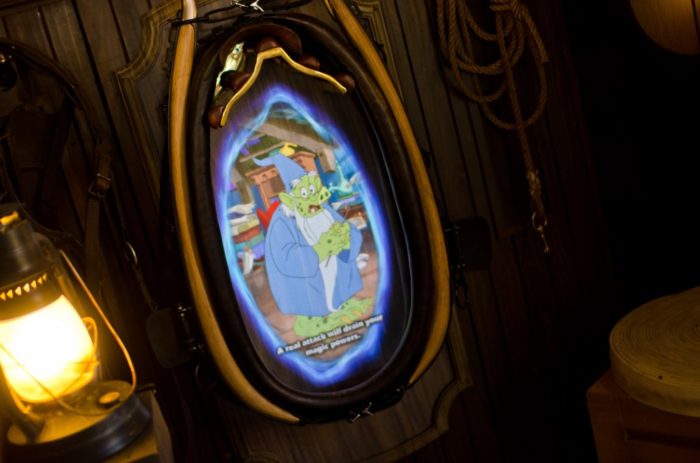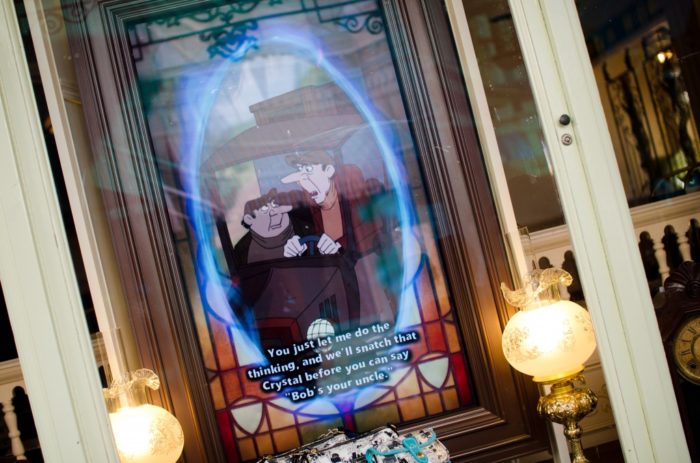 Unfortunately the Disney villains ended up winning in the end, as SotMK ended its run on January 24th.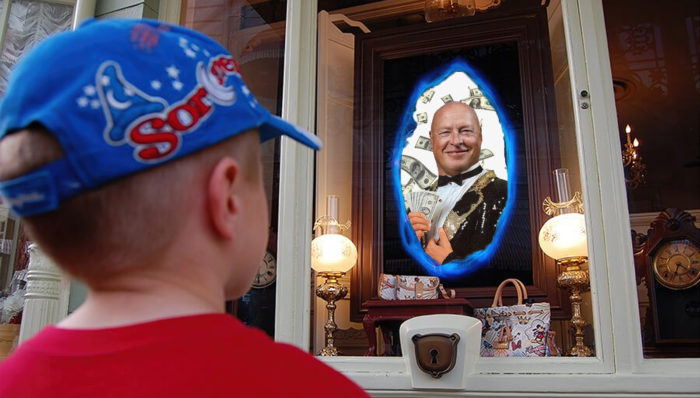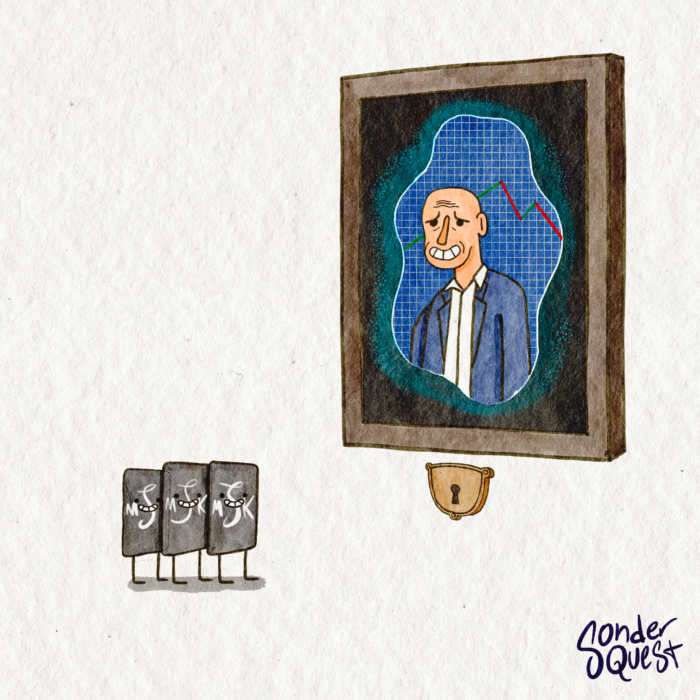 # 5 -A Day in the Park with Barney
I love you.
You love me.
We're best friends like friends should be.
Most of the time, theme park guests receive some sort of notice that a particular attraction will be closing forever. For example, in the case of Sorcerers of the Magic Kingdom above, Disney announced on January 7th that the game would be coming to an end later in the month. This gave fans of the game at least an opportunity to get one last SotMK memory in the park. However, the "Pandemic Era" has unfortunately caused some attractions to end their run without ever giving guests a sense of closure. Case in point, this was how we found out about A Day in the Park with Barney officially closing at Universal Studios Florida, via a reply to a question asked on Twitter.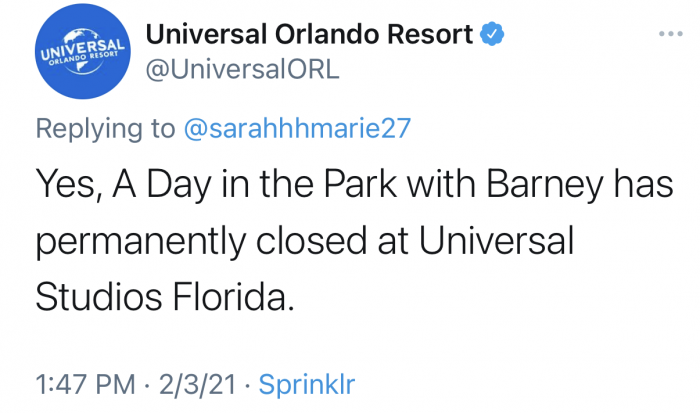 One of the "knocks" against Universal Orlando in general is that there isn't nearly as much for younger kids to do at the theme parks as there is over at Disney. A Day in the Park with Barney was definitely geared towards those younger kids, and I personally thought the live action stage show and interactive play area was fantastic. It was a truly underrated attraction. Believe it or not, Barney was also one of the oldest attractions in USF, having started all the way back in 1995 (the park opened in 1990).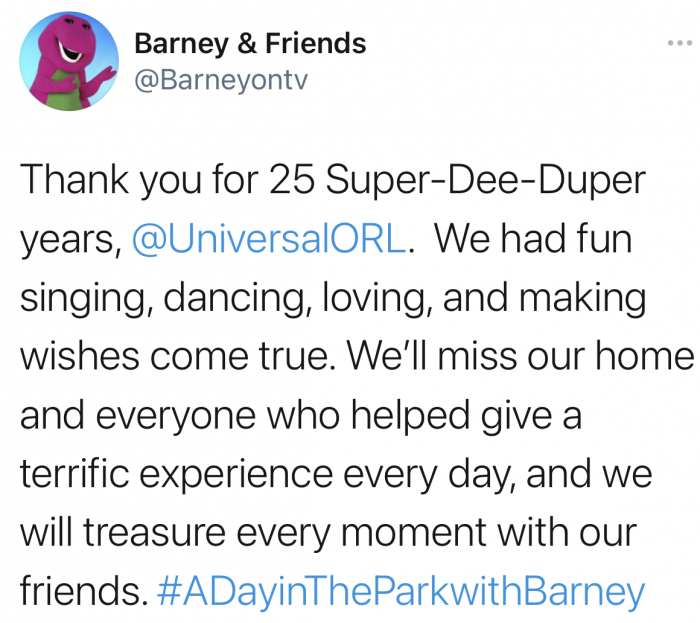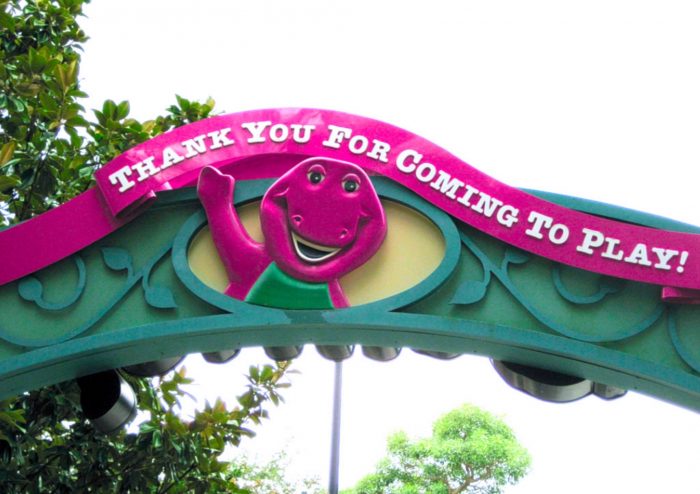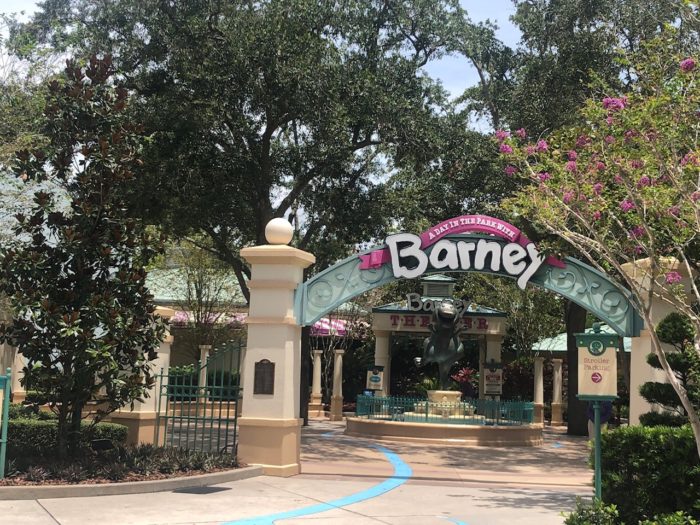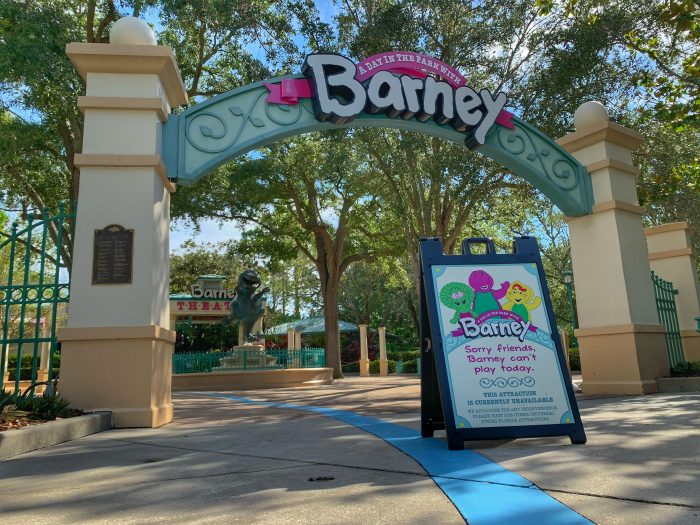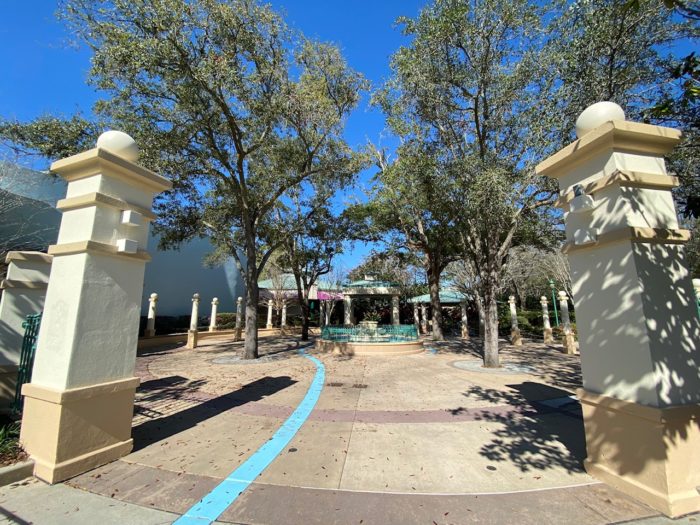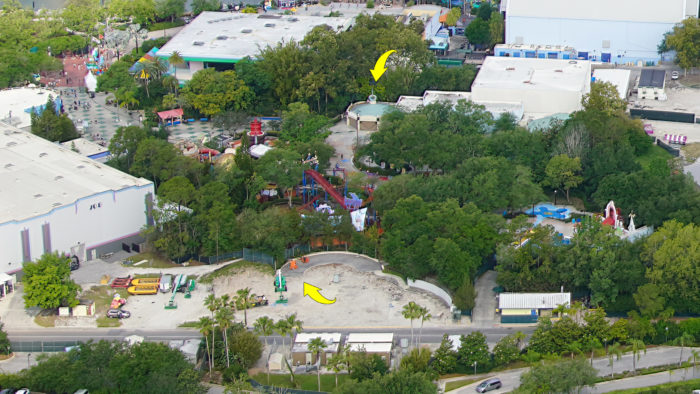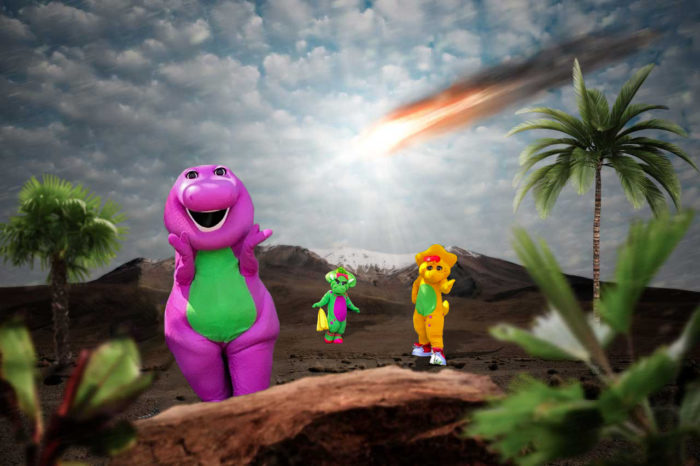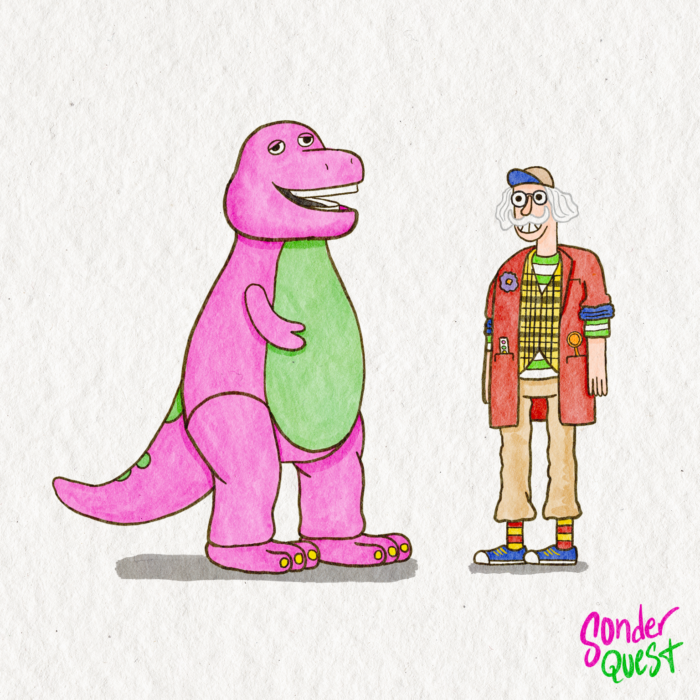 # 4 – NBA Experience at Disney Springs
This is my house and I did not invite you. – NBA Jam
Let's start by hopping into Doc Brown's DeLorean, cranking it up to 88mph and heading back to a couple of years ago when we covered the loss of the NBA City Restaurant in Universal CityWalk.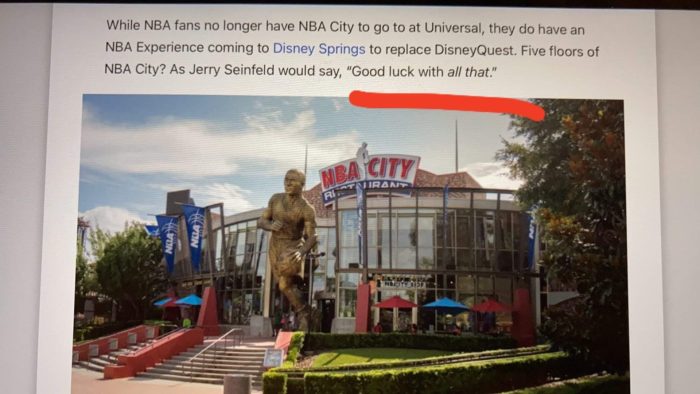 Like us, many were surprised when Disney announced it was demolishing DisneyQuest and replacing it with the NBA Experience. While DisneyQuest never quite lived up to expectations, it still had a bunch of fun things inside including a great Pirates of the Caribbean game if you had a group of people, playable Fix-It-Felix arcade games, and Cyber Space Mountain. For whatever reason, it appears Disney expected the NBA Experience to be a smash hit while replacing one of the more unique experiences on property.
Let's take a quick look back at the only interesting memory in the history of the NBA Experience. A 2019 Theme Park Turkey of the Year nominee, the "Grand Opening" of the NBA Experience  was an all-timer as Disney expected so many guests to swarm the festivities that they set up viewing stations in the nearby AMC theater. Instead, no one showed up. Even weirder, Bob Iger – who was running Disney at the time – showed up to the opening of the NBA Experience but did NOT show up for the opening of Star Wars: Galaxy's Edge in Disney's Hollywood Studios that very same year. Some have suggested that the NBA Experience existed solely to soothe the ego of Iger himself, who loved the concept. We may never know, but one thing is for sure, years from now people won't believe this venue actually existed, and instead will be convinced those of us who describe it are just hallucinating some fever dream.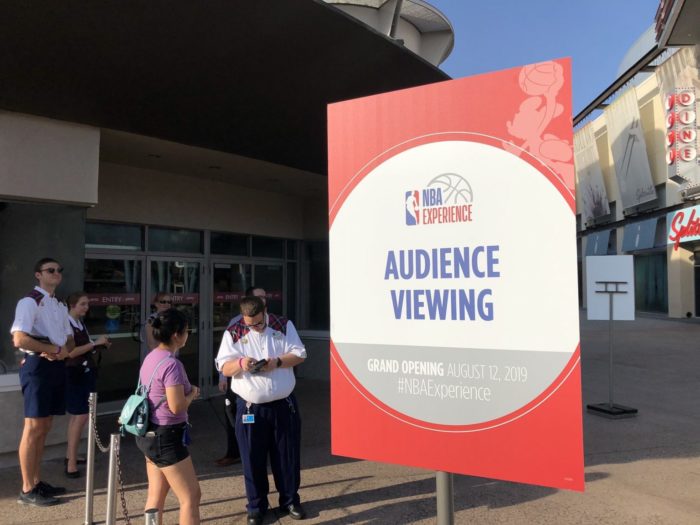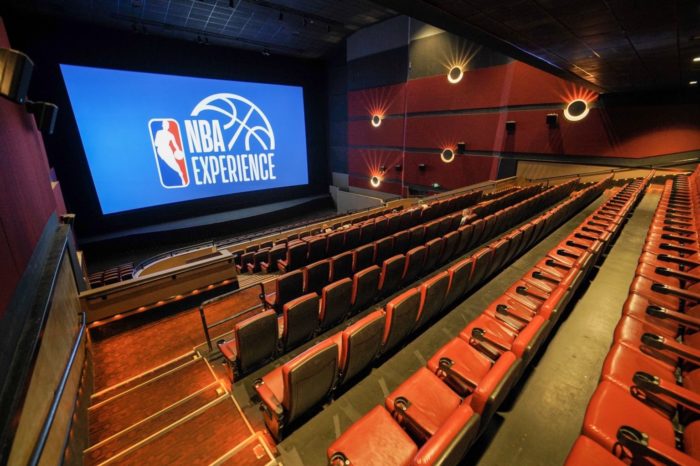 Reactions to NBA Experience were pretty similar across the board, but Disney's competition down the street had one of the better responses…

It wasn't long before Disney was doing anything they could to drive attendance to NBA Experience because people weren't buying tickets. Cast Members were given free tickets, and the NBA Experience was thrown into the Water Parks add on. Remember the early days of Gilligan's Island where the theme song included "…and the rest, here on Gillian's Island" to describe Mary Ann and the Professor? That was NBA Experience to Disney.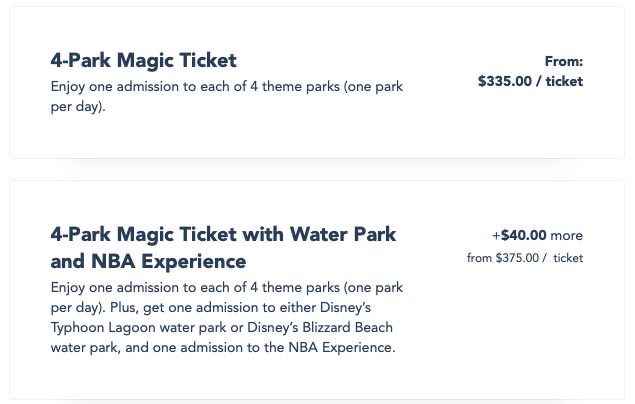 Surprisingly enough, this plan to drive attendance didn't work either.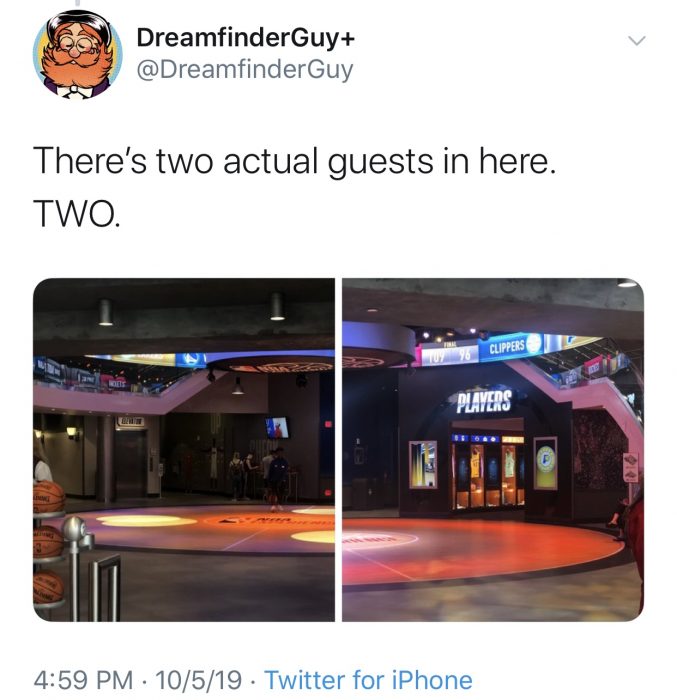 The weirdest thing about NBA Experience was not the fact that they had a creepy statue of NBA Commissioner Adam Silver, but it's the fact that THEY HAD MORE THAN ONE OF THEM. In all seriousness, this would be like Disney opening a "theme park" experience and having statues of Bob Chapek. No offense, but no one wants to see that. At the NBA Experience, you would expect to see statues of people like Michael Jordan, Larry Bird, Wilt Chamberlain, Steph Curry, and Shaq. Heck yeah. Build tons of photo-op statues. Adam Silver?! GTFO.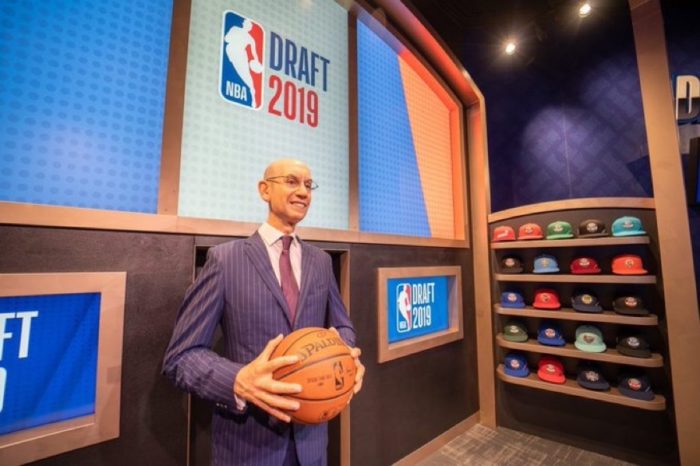 The current home of the NBA Experience is over at the Disney Outlet Stores in Orlando.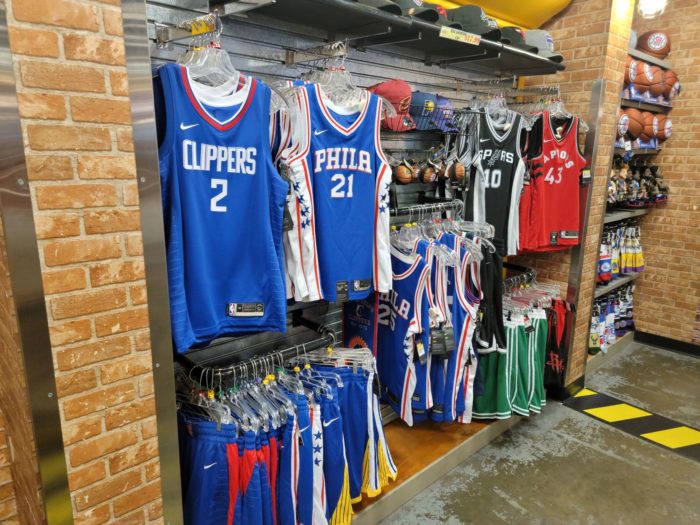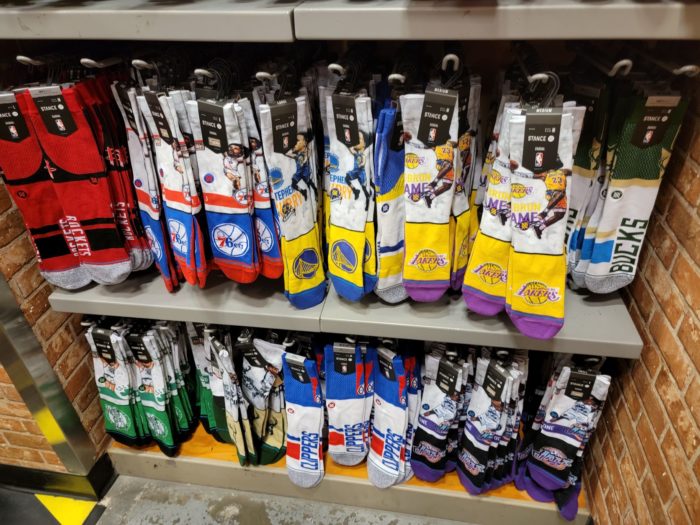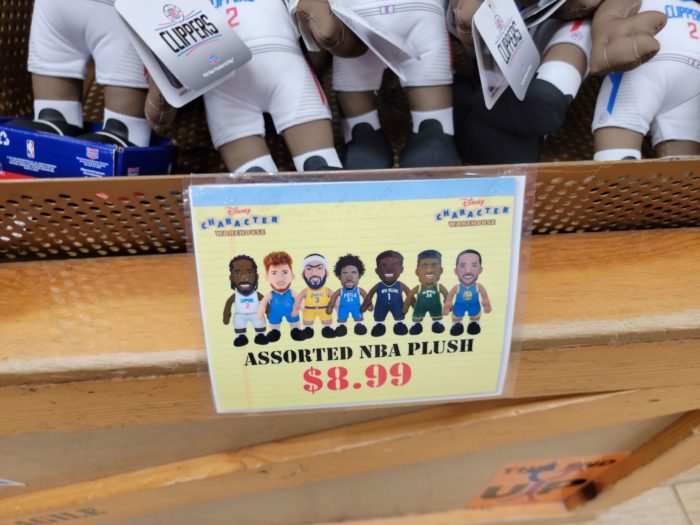 The very first item from the NBA Experience which showed up at the hallowed halls of the Outlets was this hat, which originally cost a mind blowing $49.99. Can you imagine?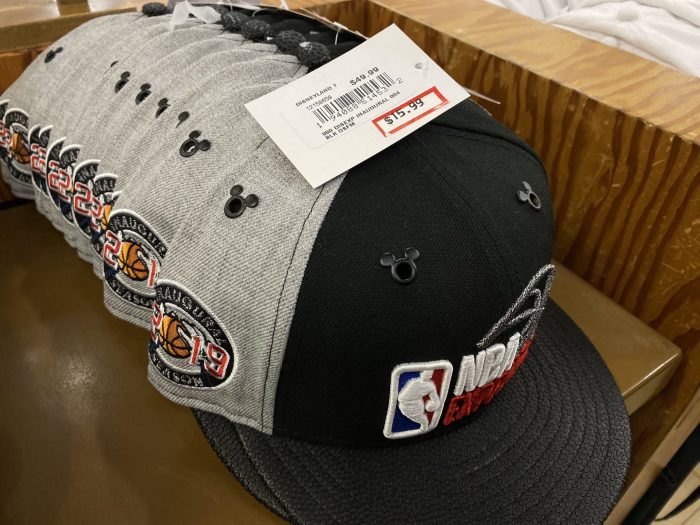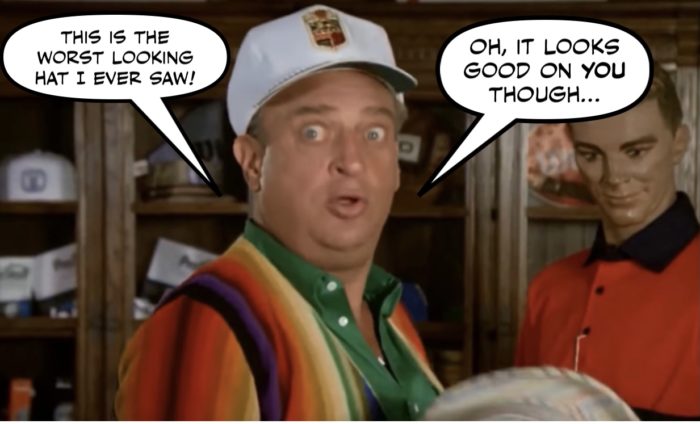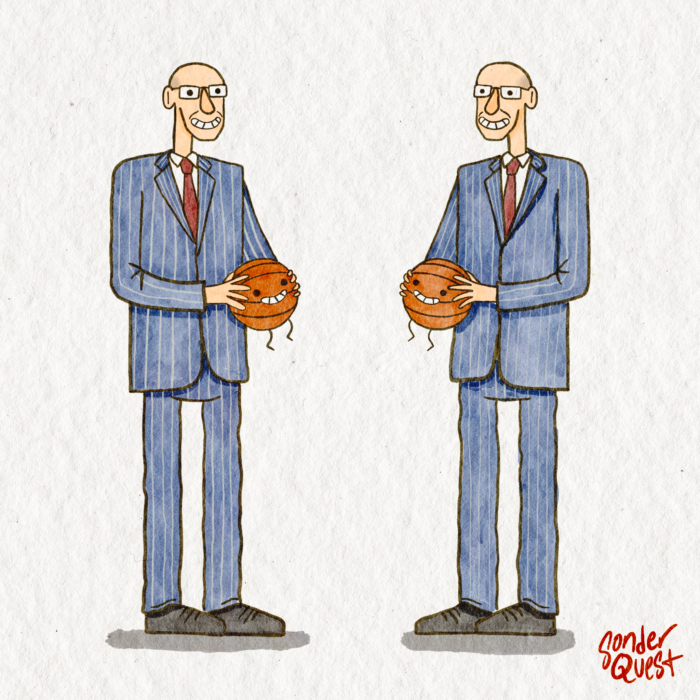 # 3 – Blue Man Group
"Art is not what you see, but what you make others see." – Edgar Degas
This one was a heartbreaker, as Blue Man Group at Universal CityWalk was one of my all time favorite things at either Universal or Disney. For both Cirque du Soleil: La Nouba at Disney Springs and BMG at CityWalk I would try to talk my visiting friends and family into checking them out. Both were incredible, almost impossible-to-describe performances that took my breath away. BMG was bizarre, it was awe-inspiring, and it was downright hilarious, but most of it all it was unforgettable. BMG is something that – once you see – you immediately become an advocate for. It inspires you. The closest example I can compare it to is the stage play Hamilton. I have seen tons of stage plays over the years, both on Broadway and down here in Florida. I enjoy watching them, but I would not say it's my passion. For years I was told I had to see Hamilton, but it wasn't until Disney+ aired Hamilton that I finally saw it. Within five minutes I understood. Hamilton wasn't just a stage show based around the life of a notable figure of American history. Nay Nay. It was an experience. That is was BMG was like.
TouringPlans' own Joe Matt was also a huge fan of BMG and had this to say: "Like Derek, I also loved Blue Man Group for many many years. I will always remember all my visits to the Orlando show and will miss the fact I never got to say "goodbye". Universal and Blue Man were two peas in a pod and a great fit for each other, too. Both were loud, in your face, full of energy, and unlike anything else around. Blue Man will also be missed by the Orlando community as they supported local sports teams, artists, musicians, and charities. I wish the best to all the actors, musicians, technicians, and behind-the-scene team members in their next endeavors."
After 14 years and over 6,000 performances, the BMG Theater in CityWalk was closed when the Universal Orlando Resort shut down in March of 2020 for the pandemic. In February of this year, Universal announced the show would not be returning.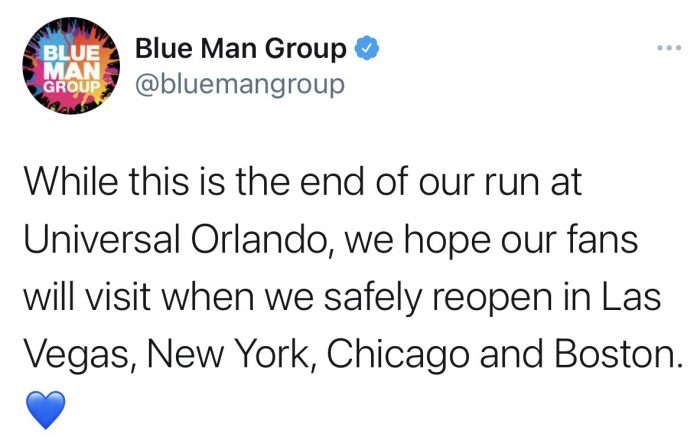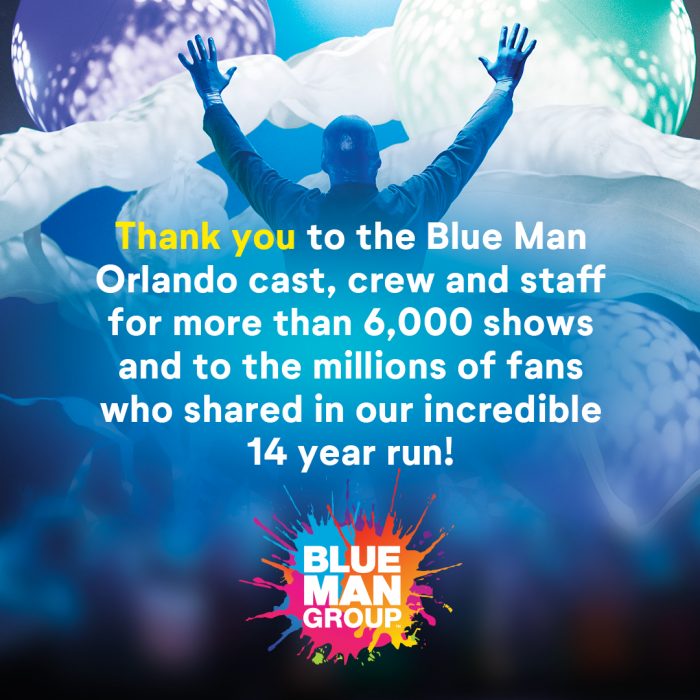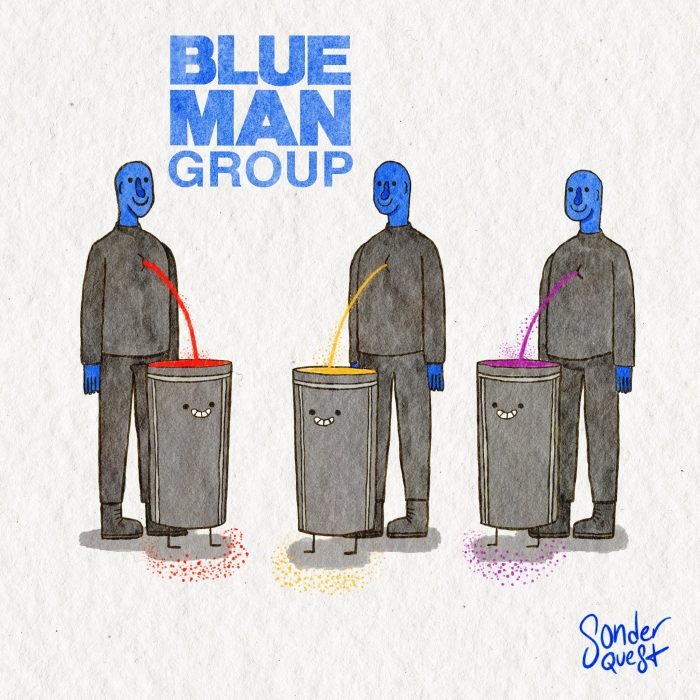 # 2 – Penis Wall in Morocco
Heaven Needed a Phallic Structure.
We obviously can't skip over one of the most unsatisfying changes to EPCOT since Horizons was replaced with Mission: SPACE. Now, what many people might not realize is that the country of Morocco has pulled out of their sponsorship of the Morocco Pavilion in World Showcase. Disney itself now officially runs all aspects of this "country," similar to how it runs the state of Florida. Earlier this year, despite thousands of Cast Members still unemployed and needing financial assistance, Disney instead found money to fix what many refer to as the "penis wall" in Morocco.  This phallic looking wall has become a guest favorite for photo-ops over the years.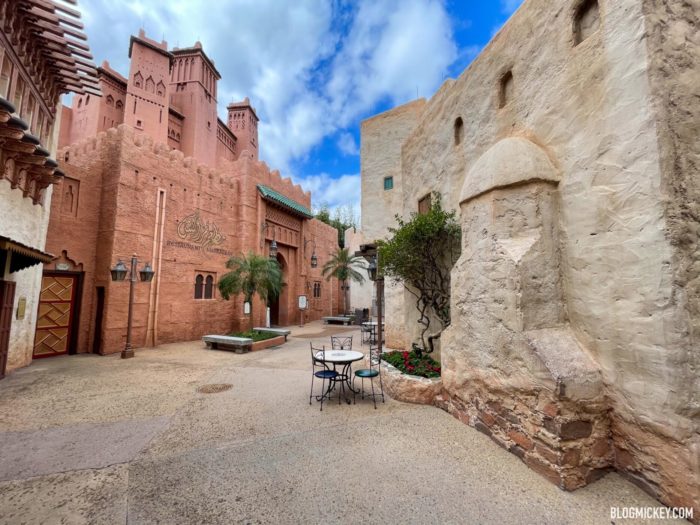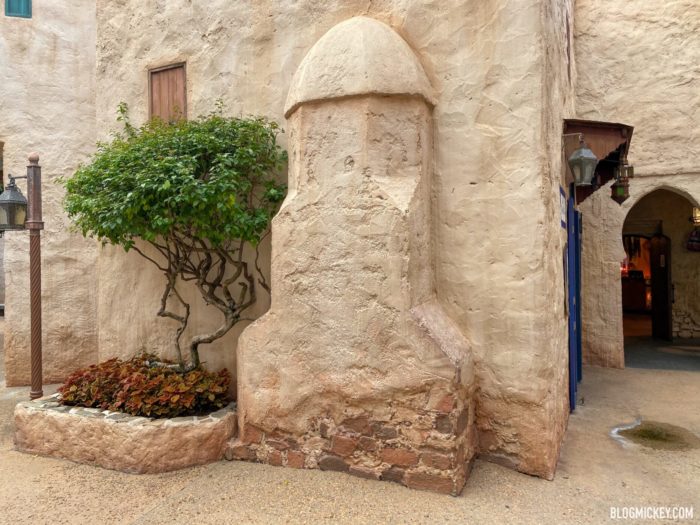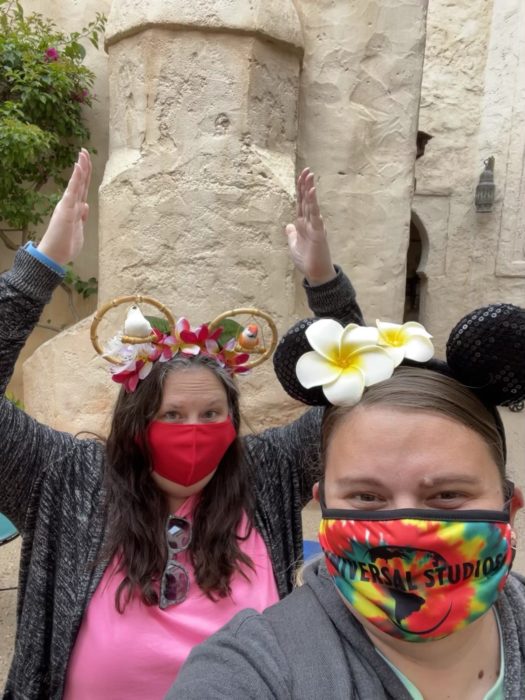 The structure was removed and converted into this design featuring a door. The door leads to nothing (yet we at the SATURDAY SIX hear that it is still the third highest rated experience in EPCOT's current state).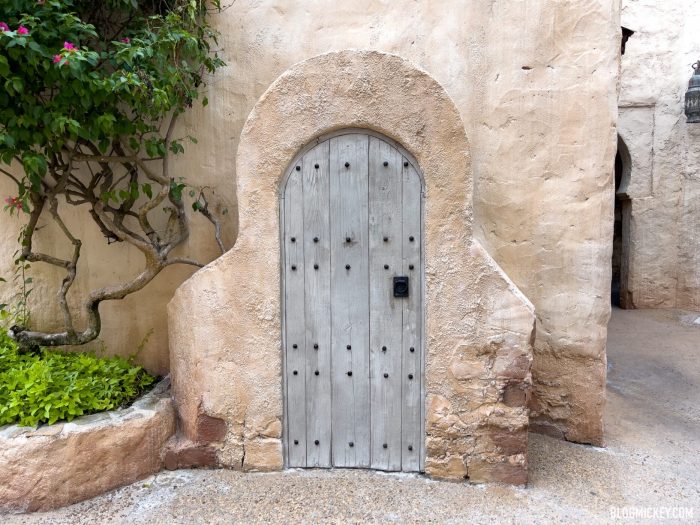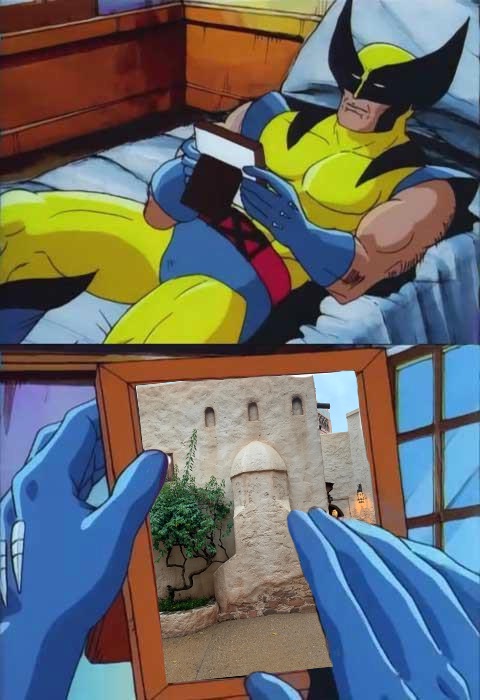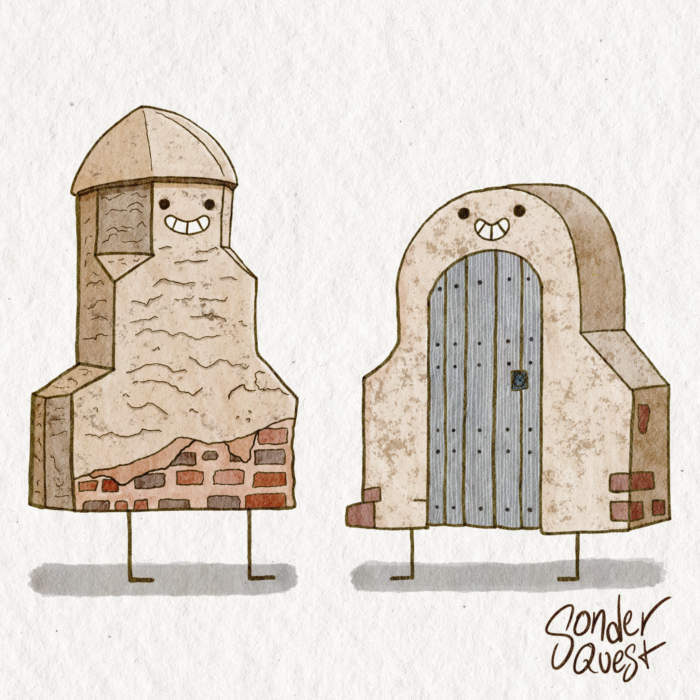 # 1 – Must Do Disney
The end of an era.
For those staying onsite at Disney or Universal, one of the things we like to do (at least my family) is put on the resort TV. It's "comfort food" for our eyes, and for years Disney had the all time best resort TV show with Must Do Disney featuring Stacey J Aswad. Many versions of Must Do Disney played over the years, as the show was constantly updated to squeeze in the newest attractions and explain things like MagicBands. I personally could keep this channel on for hours at a time, even falling asleep to it as I was firmly in my "happy place."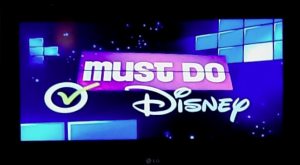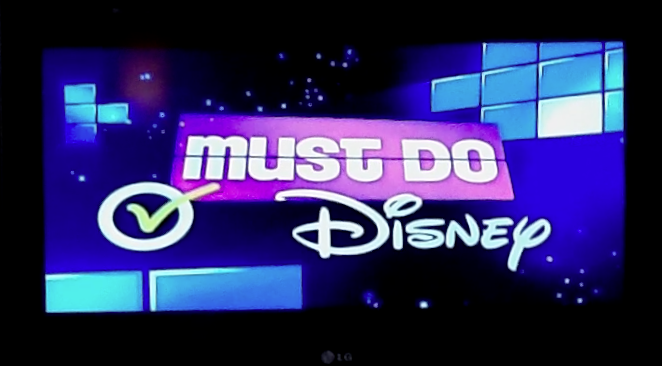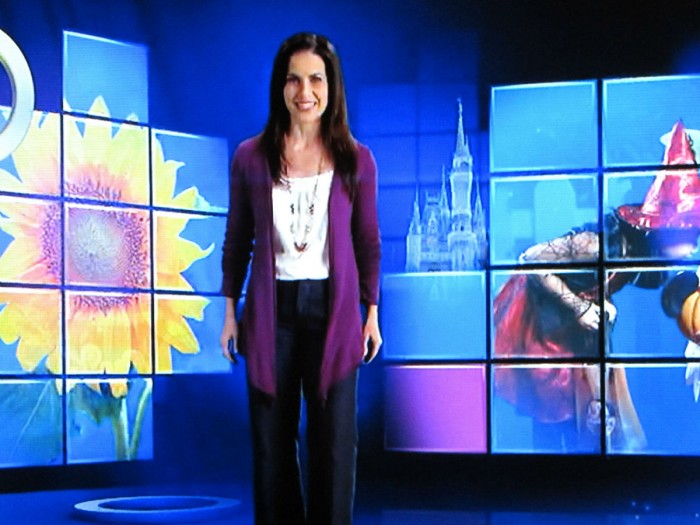 Sadly, all good things must come to an end, and in July Disney removed Must Do Disney from its television lineup.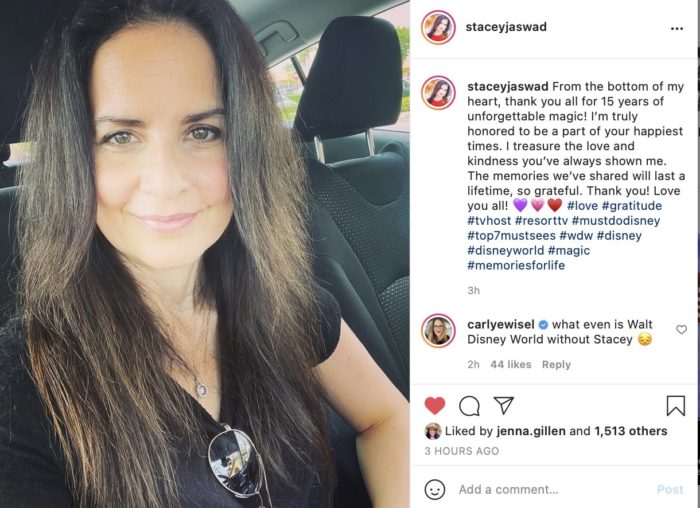 I'm not kidding when I say Stacey J and the "Must Dos" had a huge impact on my development as a theme park fan. Over the years I have referenced them in many different articles. This includes the time I drew Stacey J for the article: David & Derek Look at Disney's Dog Friendly Resorts. Unfortunately my drawing skills are at the level where Stacey J looks more like a Na'vi from Pandora: The World of Avatar, but hopefully my appreciation for her and The Must Dos comes across in the artwork.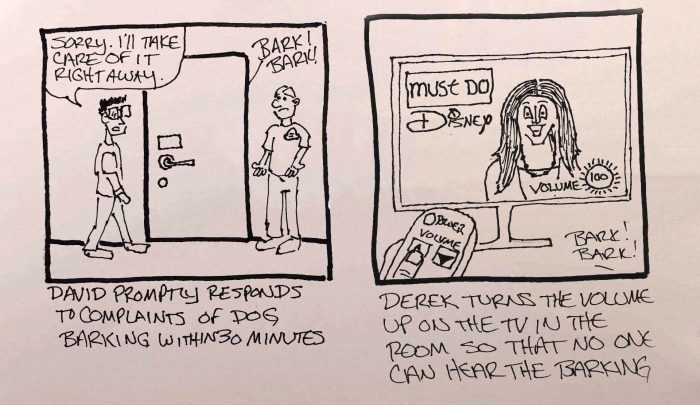 I also had to make sure we used Stacey and the Must Dos in this humorous article: 6 Disney References in James Cameron's Avatar.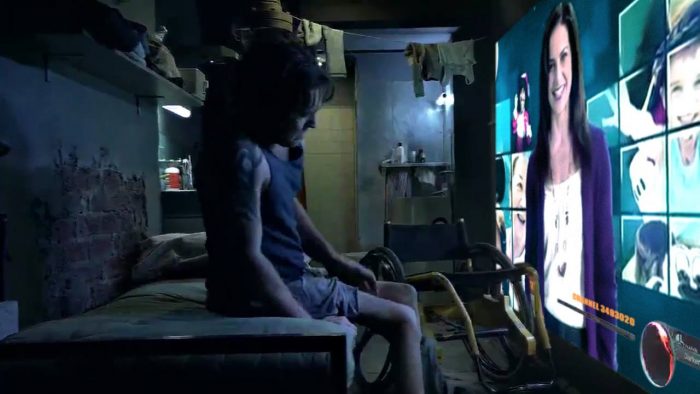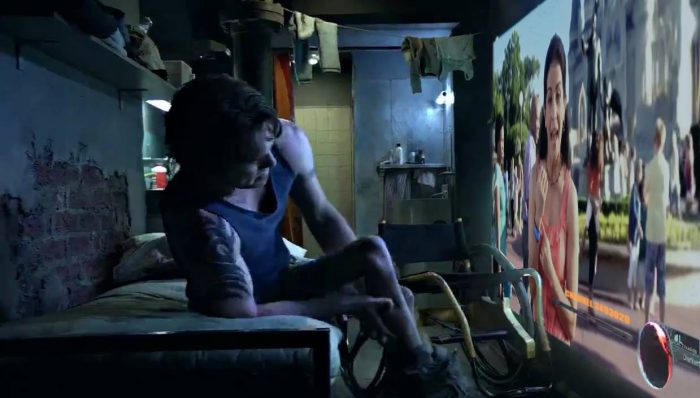 An icon and the original Disney "influencer," Stacey and the Must Dos were there for us on every vacation, and will live on in our hearts forever.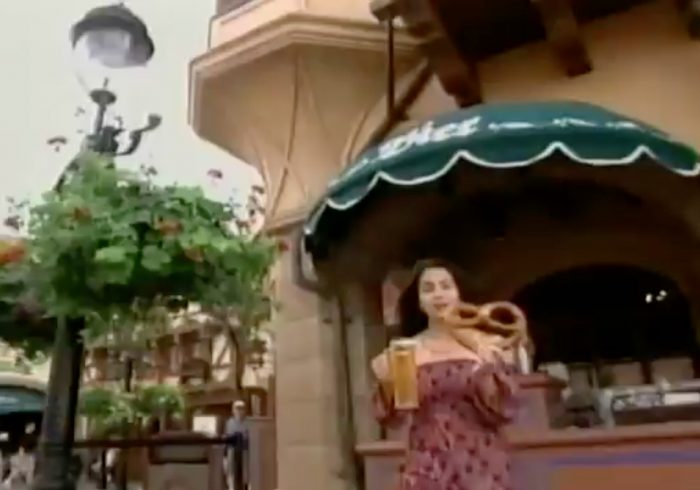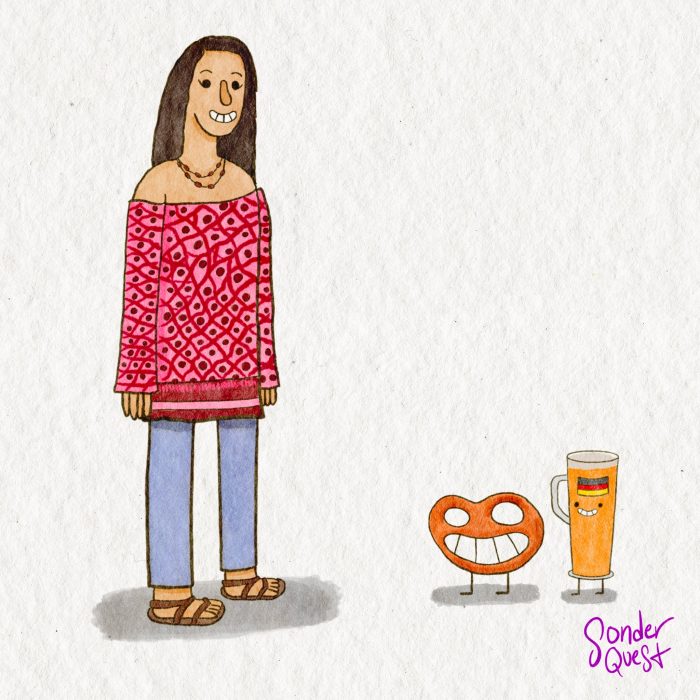 Honorable Mention: @DrunkAtDisney's Second Account Gets Suspended
So, some of you may remember last year's In Memoriam where we detailed the incredible story of how the popular social media account @DrunkAtDisney was suspended – and ultimately banned – from Twitter. A worldwide sensation, the account @DrunkAtDisney was run by Dan Miller, author of the best selling book Drinking at Disney: A Tipsy Travel Guide to WDW's Bars, Lounges, & Glow Cubes. With well over 25,000 followers at the time of the @DrunkAtDisney suspension, last year's In Memoriam tribute was written with a pinch of frivolity, under the assumption that the account would go under review to Twitter Support and ultimately be un-suspended.
However, it was clear as we were heading into the final days of 2020 that this was NOT going to happen. For whatever reason, Twitter was sticking to its guns. So Dan Miller created a new Twitter account @Backscratchaaa, in reference to a popular drunk at the Poly's Tambu Lounge. Everything was going fine as Miller began the process of building his follower base back up as he interacted with the members of the DisTwitter Community. In late January of 2021, Miller replied to a tweet by making a joke that referenced a certain event that happened earlier in the month on January 6th, and the hammer of Twitter Justice came back down swift and hard.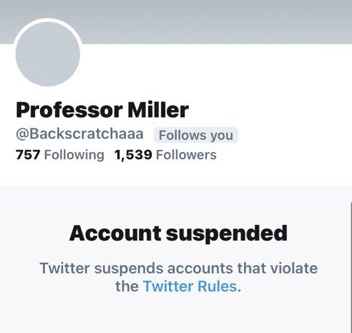 For those of you on Social Media of any type, you know the phrase "Twitter suspends accounts that violate the Twitter Rules" can sometimes be disingenuous. More often than not, the Bad Actors know how to tiptoe around the rules and keep their accounts in order to troll and harass the rest of us. People like Dan Miller end up being trapped in the Letter Of The Law instead of the spirit in which the law was created. They say the brightest flames burn the fastest, and while no one would ever accuse Dan Miller of being "bright" (UCF transcripts report he was a C+ student at best), he – as @Backscratchaaa – did brighten up our days on DisTwitter. Here's to the legacy of the @Backscratchaaa account, and here's to next year's In Memoriam where we inevitably will be covering the death of whatever Twitter handle he's using now.
Double Secret Honorable Mention: The Rise and Fall of 'Ohana's Shrimp Casserole
When Disney finally reopened the beloved 'Ohana restaurant at Disney's Polynesian Resort this past summer, it also debuted some controversial changes to the menu. None of these changes went over particularly well, but the one which almost caused a riot was replacing the spicy peel-n-eat shrimp with a monstrosity called the Island Shrimp Casserole.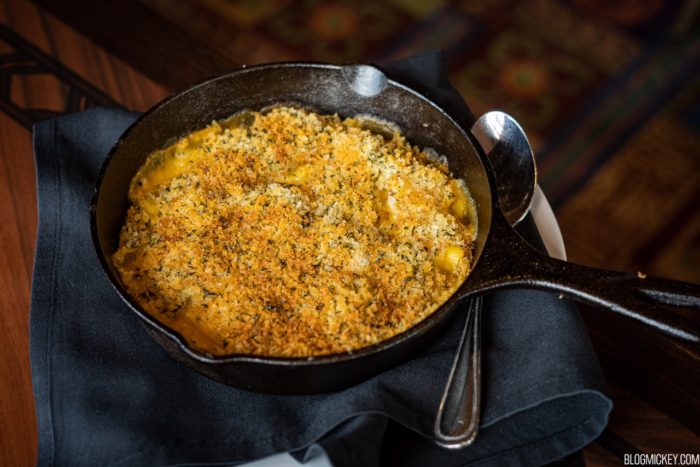 Generally speaking, complaints to Disney don't go very far. However, guest reaction to the menu changes at 'Ohana quickly caused the return of two items. How quick? The 'Ohana noodles, which were off the menu when Disney announced the restaurant would be reopening, were back on the menu before the venue even reopened its doors on July 9th. On August 17th, the peel-n-shrimp came back to replace the casserole.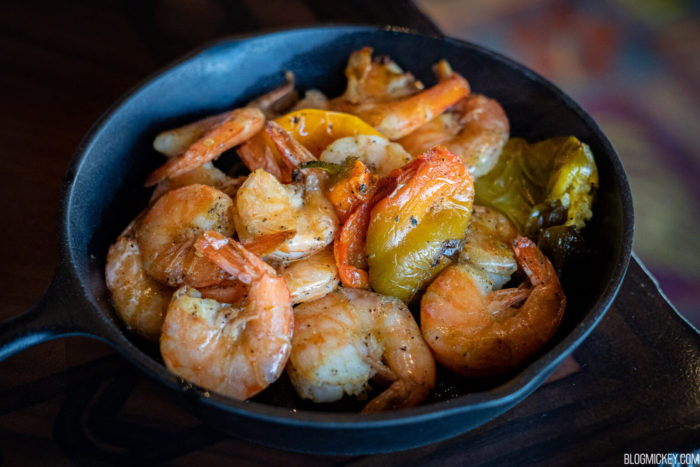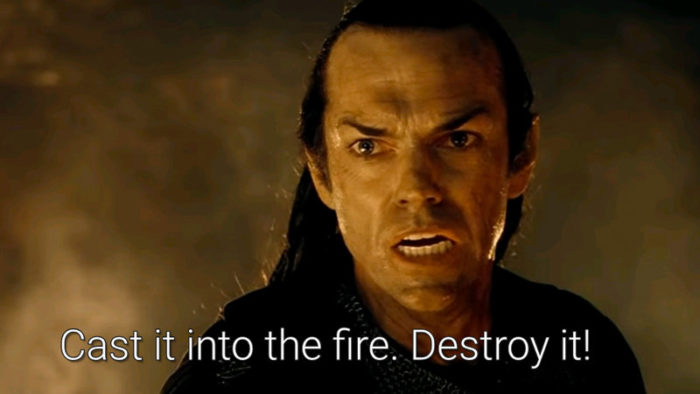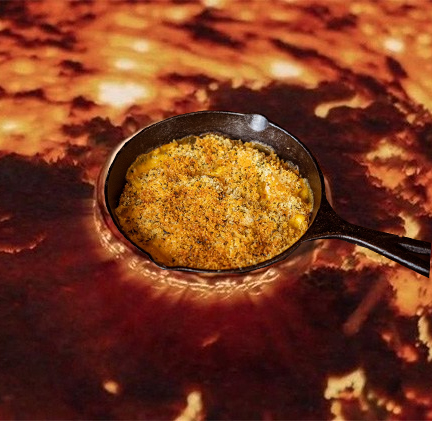 Triple Threat Honorable Mention: All This Stuff Too…
Rise of the Resistance Boarding Groups – Back in November, we here at the SATURDAY SIX finally did an article on Star Wars: Galaxy's Edge. As a Star Wars fan my whole life, I was blown away by pretty much all aspects of this amazing land. The details were incredible, the food was off the charts, and I could not wipe the smile off my face after building my own lightsaber in Savi's Workshop. That said, the Boarding Group process which Disney used for the Rise of the Resistance attraction –  which is hands down my favorite ride at either Disney or Universal – was so frustrating that I personally refused to ever do an article on Batuu until Disney removed it. So many of my friends and family made trips to Florida looking forward to Rise of the Resistance, only to be shut out of Boarding Groups, which – for some- soured their entire Disney vacation experience.
The worst part of the Boarding Group experience were the Disney fans who would try to knight up for this absolutely ridiculous process because it personally benefited them at the expense of everyone else. If you travel by yourself, are essentially able to go the Disney theme parks whenever you want, and have completely mastered the counter-intuitive My Disney Experience app, the chances of you getting a Boarding Group over a family of 4 making their once-every-three-year vacation is immeasurable. Even worse, not only did Disney change the Boarding Group process several times over the course of two years, there were also a 1,000 other "tips" given by "experts" which were supposed to help you better the odds of getting a Boarding Group. These tips included the most laughable of all, knowing where the cell towers are at DHS. Just preparing the night before… the week before…heck, even the months before you needed to be ready to join a Rise of The Resistance Boarding Group could be the most stressful part of your entire Disney trip.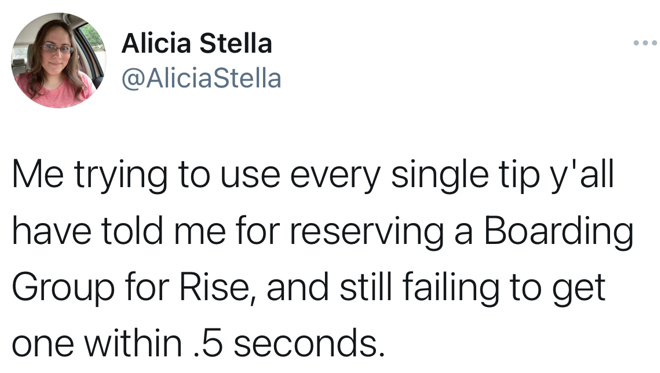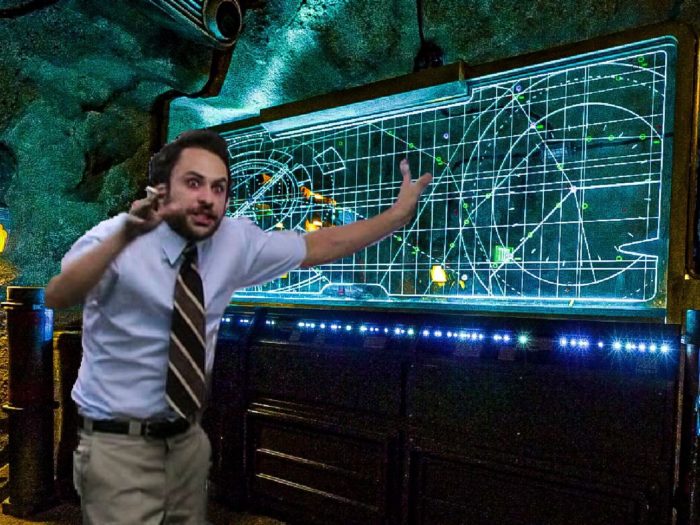 FastPass – The spawn of million dad jokes "Boy, I could sure use a FastPass for this line at Target!" Disney's revolutionary FastPass was removed this year, replaced by Lightning Lane. For the most incredible backstory on FastPass, you absolutely must watch this video: Disney's FastPass: A Complicated History by Defunctland. The single greatest fan made documentary on ANY theme park subject, and I dare say it may be the most entertaining theme park related documentary made my anyone, Disney itself included.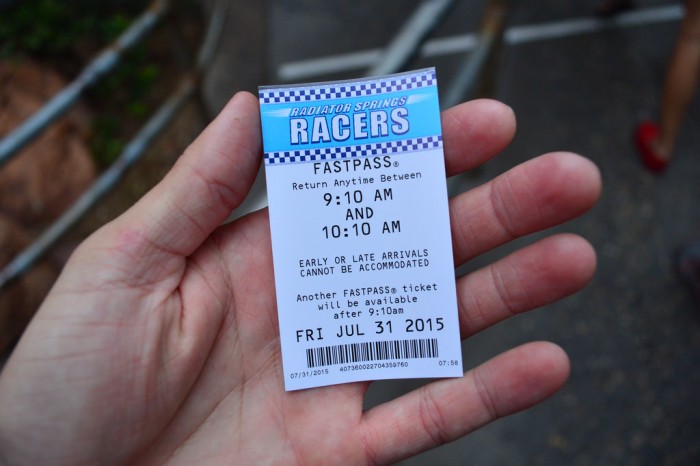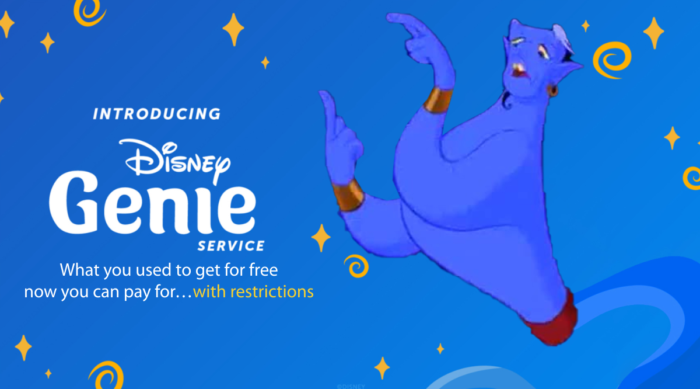 The Wave… of American Flavors – A true gem at Disney's Contemporary Resort, The Wave went under the radar for a lot of guests but was a fantastic place to get a great breakfast buffet along with one of the few great restaurants on property that pretty much always had availability for ADRs. The Wave had one of the most visually unique lounges WDW, and offered a menu based around organic and sustainable food. I always came away very impressed, to the point where The Wave became my  go-to place for a quick lunch and drinks when I spent a day at the Magic Kingdom. It has been replaced by Steakhouse 71.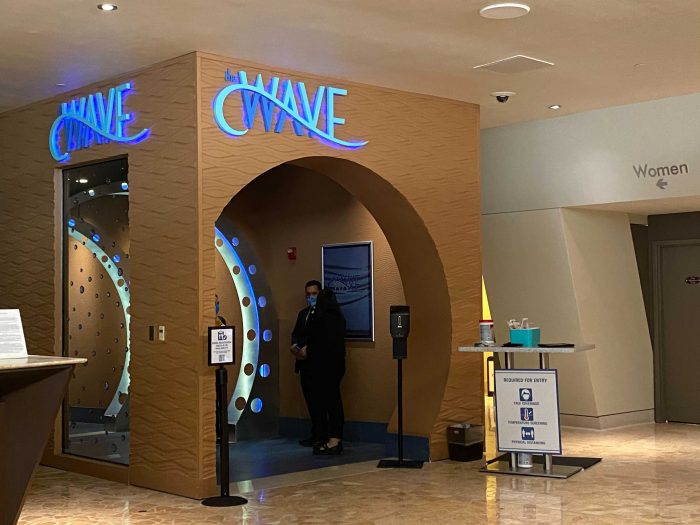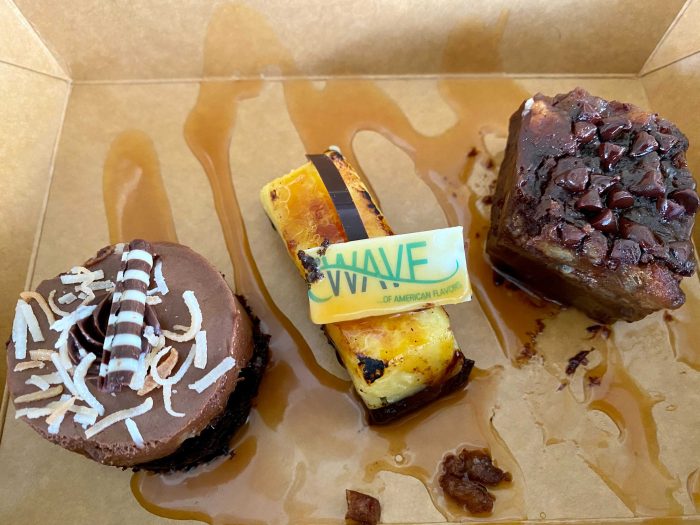 Happily Ever After and EPCOT Forever nighttime spectaculars – To celebrate the 50th anniversary of Walt Disney World, both Magic Kingdom and EPCOT received nighttime shows. Several years ago, I did the Happily Ever After Dessert Party with my family (during that trip we also did the Rio Grande Nacho Challenge at Pecos Bills, which would in the Mt. Rushmore of In Memoriam and something we'd do anything for in order to get it back into the Magic Kingdom). I know some people still miss Wishes, the nighttime spectacular that Happily Ever After (HEA) replaced, but I personally thought HEA was a much better experience. The projections and story being told on the castle combined with the fireworks, laser lights, and background music was just straight up E-Ticket in my book.  Happily Ever After was replaced by Disney Enchantment.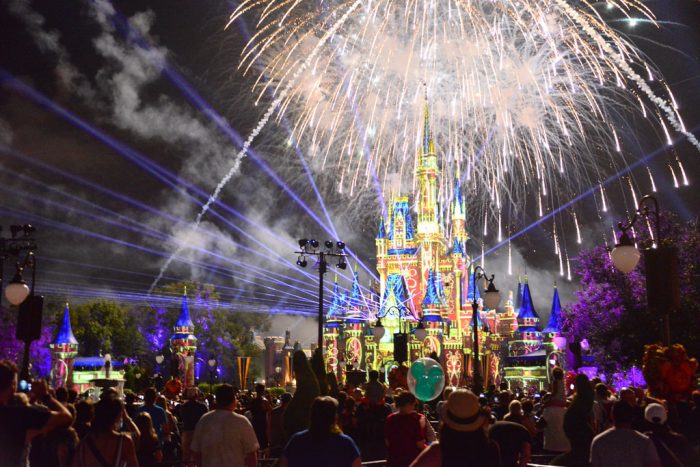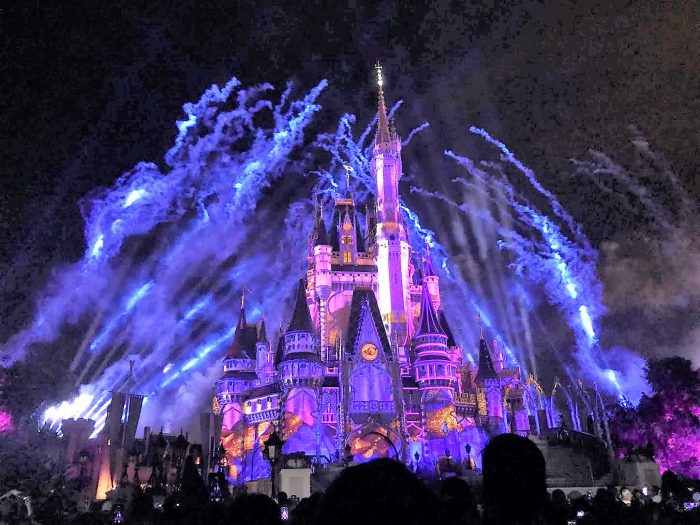 EPCOT Forever – A show built around nostalgia, EPCOT Forever made the interesting decision to have the voice of a young child be the narrator. "Interesting" because a young child wouldn't be aware of any of the musical references to Horizons, Listen to the Land, or Tomorrow's Child.  Those in attendance noticed the lack of overall fireworks explosions in EPCOT Forever compared to IllumiNations, but everyone seemed to agree the jet skis with firework-laden kites stole the show. Most were able to give EPCOT Forever at least a "mild" thumbs up overall, which isn't too bad considering it is replacing an iconic nighttime show that has lasted almost twenty years.
However, many opinions changed immediately when the song "A Whole New World" from Aladdin began to close out EPCOT Forever. It was a stark reminder that the park's former mission statement of education and world culture is about to be replaced with one singular goal: Intellectual Properties. EPCOT Forever was replaced by Harmonious.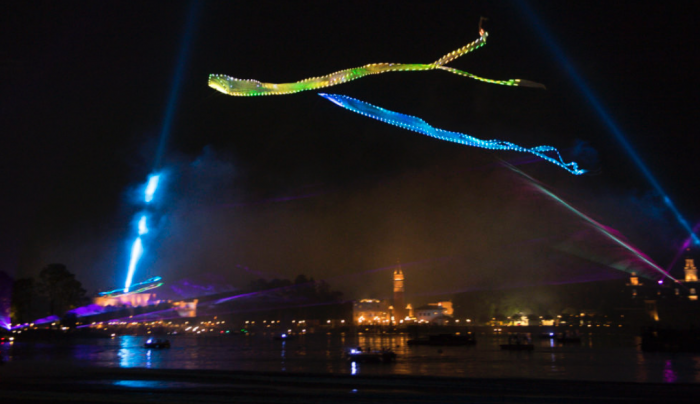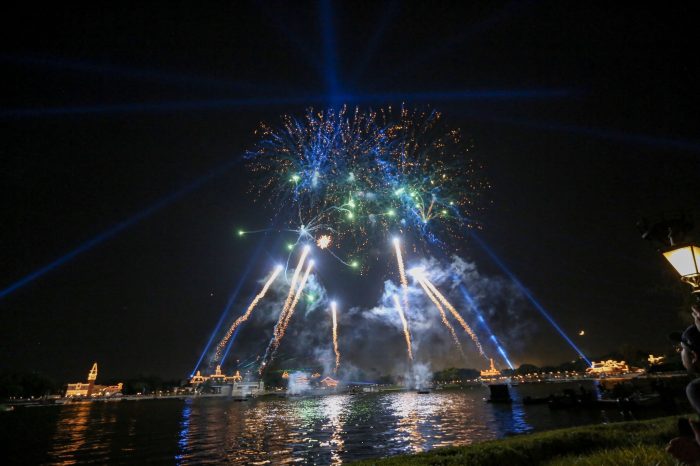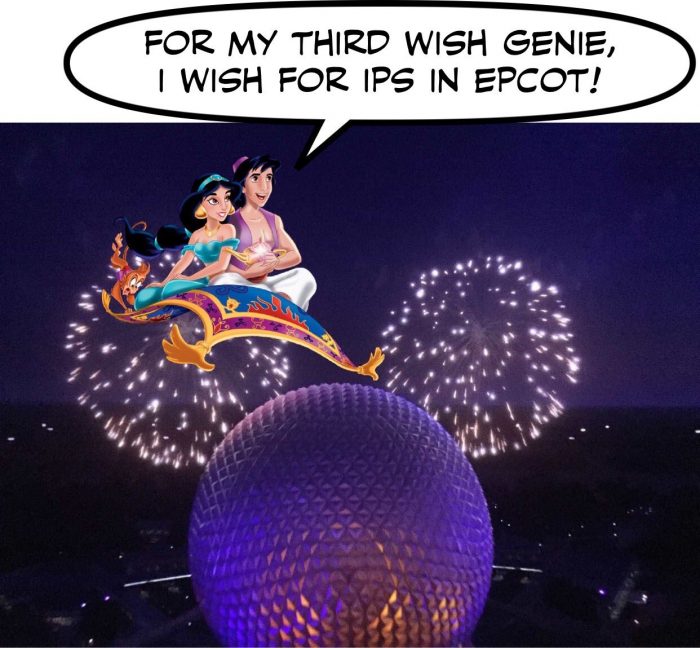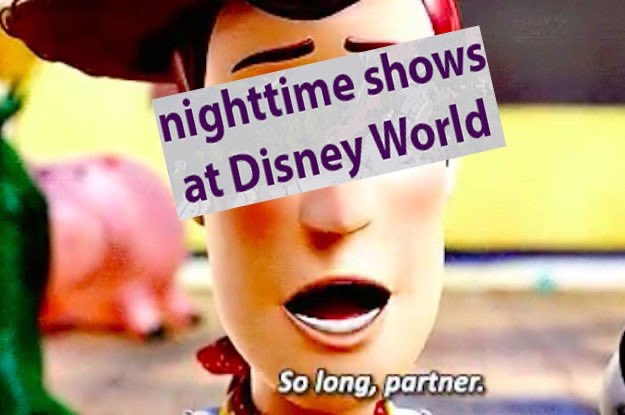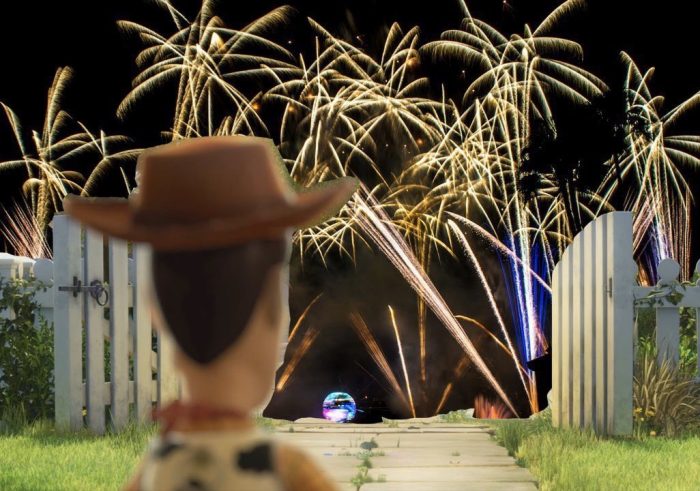 We'll close with a look at some things we hope never come back to the theme parks, reminders of the pandemic. This includes social distance stickers on the ground…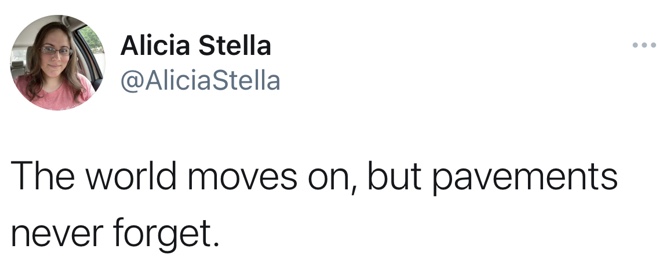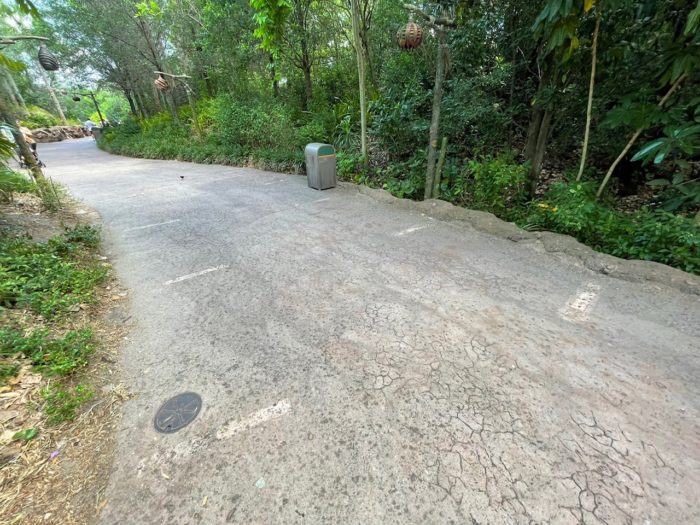 …and the ubiquitous A-Frame signs that were across property at both Universal and Disney.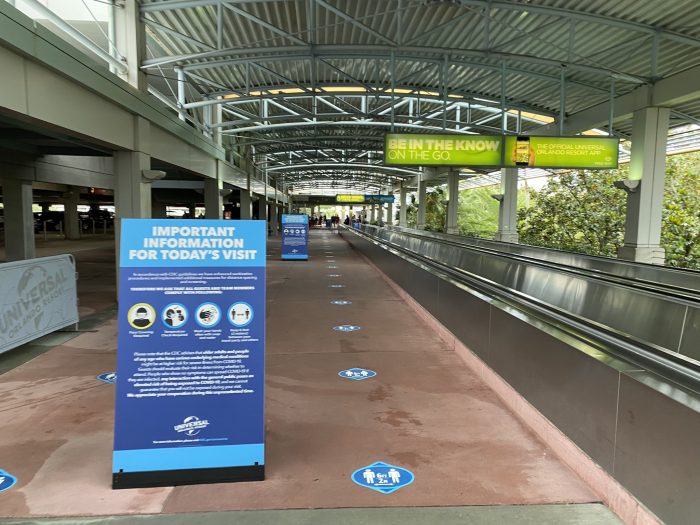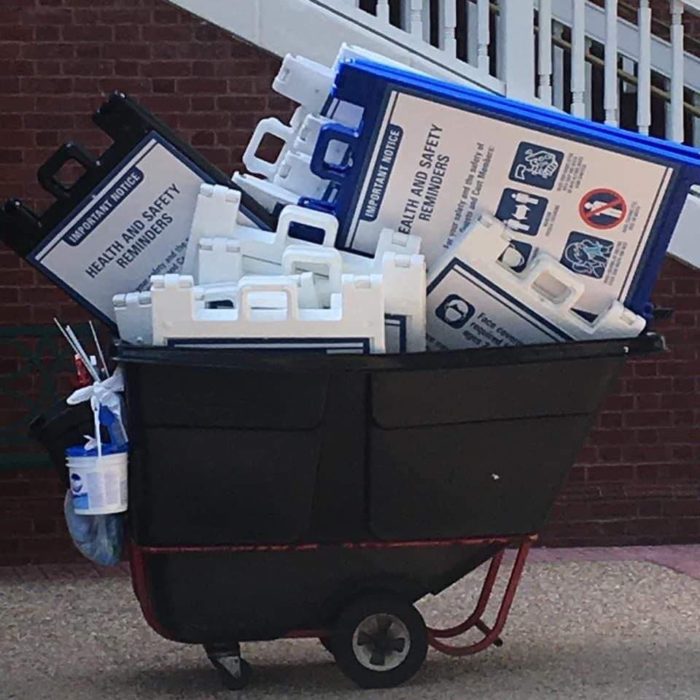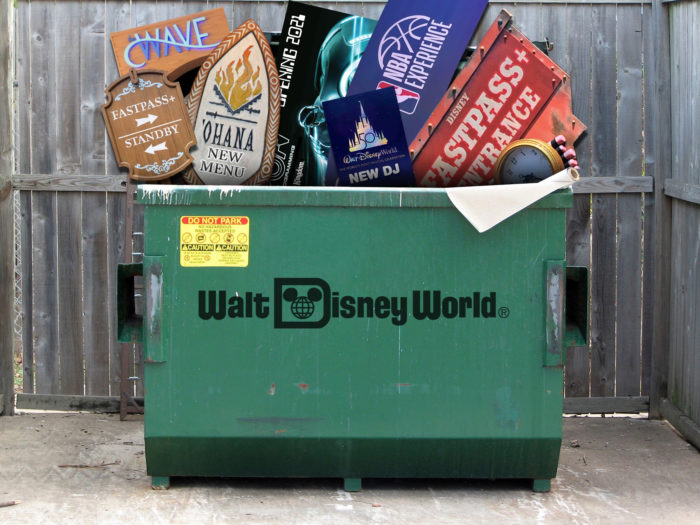 So there you have it: IN MEMORIAM – What We Lost From Disney and Universal in 2021! See you next weekend for the latest installment of the SATURDAY SIX, where we'll look at something fun from the world of Disney and Universal. If you enjoyed yourself, be sure to check out The Theme Park EnjoyMent Index each month, recapping everything that you need to know (and even more that you don't!) You can also follow Your Humble Author on Twitter (@derekburgan).
Theme Park In Memoriam Plot
Special Thanks to The Elite Brandon Glover, the bio-est of all reconstructs @bioreconstruct, Captain Cruiseline Scott Sanders of the world famous Disney Cruise Line Blog, my personal protege Hunter "Elvey" Underwood, artist @SonderQuest, the SAT SIX Fun Squad of Parkscope Joe and "the Dadalorian" Nick, hot shot Michael Carelli, charter member of the Universal Four @Nitro230, and Hermione Granger's tutor Megan Stump for their invaluable assistance with this article. The SAT SIX is inspired each week by goofballs Aengus Mackenzie and LitemAndHyde and you Potterheads will  enjoy Meg's other blog work over at the Central Florida Slug Club.
Magical Express is now "On The Clock" and we'll see you all next year to see what other losses we have in 2022…