Walt Disney World for Disney Skeptics
Let's face it: there are some people on this planet who don't love Walt Disney World. I know, I know. I don't understand them either.
Maybe they think WDW is just for kids. Maybe they think there aren't any thrill rides. Maybe they haven't been there in a while. Maybe they think it's too expensive. Or too crowded. Or too cheesy. It could also be that they are just a classic Grumpy.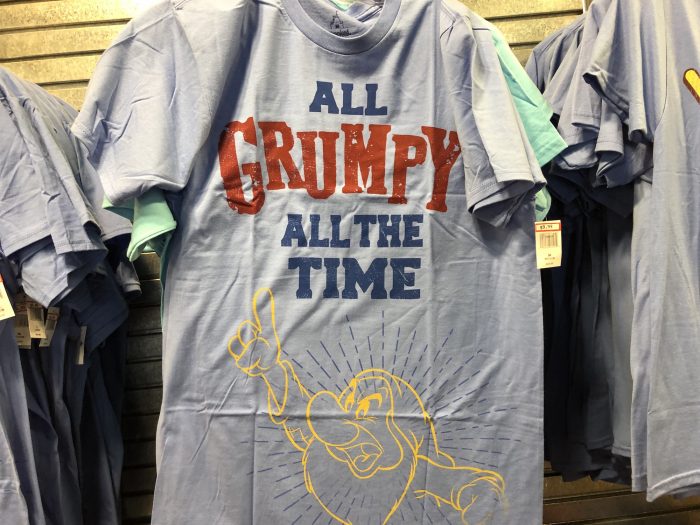 Whatever the reason, sometimes a Disney skeptic comes into our lives, and we choose to love them in spite of it. But what do we do when we want to share our favorite place in the world with them? Be it a friend, family member, or romantic partner, convincing them to try a Disney vacation can be a hard sell.
However, what's so great about Disney World is that it is not just one thing. There is so much to do and see, both at the theme parks and throughout Disney property, that there really is something for everyone (even Disney skeptics)!
With some planning, patience, and pixie dust, I believe you can still have a great time on a Disney trip together. Here are some activities to try with even the most hardened hearts to show them that WDW is so much more than they thought!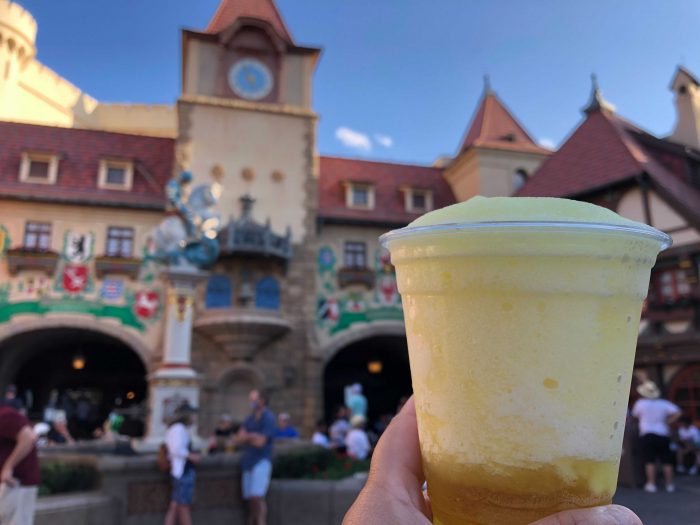 Please Note: Not all activities/restaurants are currently operating due to COVID-19 restrictions.
Theme Parks
What to do with a Disney skeptic at the theme parks obviously depends on what kinds of things they are interested in, but in general, it is probably best to stick to the following guidelines.
Try to stay heavy on:
Immersive experiences, with exceptional theming and attention to detail, to show them what really separates Disney from regular amusement parks
Thrills, to show them that Disney is not boring or just for kids
Alternatively, you will want to mostly stay away from:
Character/movie tie-ins, in case they are just not into Disney movies
Cutesy/cheesy stuff, which will likely result in all sorts of eye rolling
Here are a few good attractions to start with in each park.
Magic Kingdom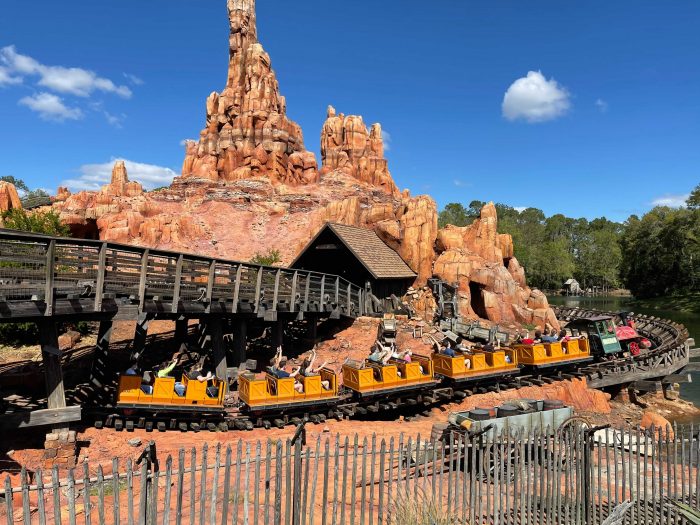 Big Thunder Mountain Railroad – this fairly tame, but still very fun coaster is a perfect example of Disney taking a classic mine ride and elevating it through exceptional scenery and theming
Space Mountain – this classic dark coaster is still thrilling guests of all ages after decades
Haunted Mansion – sure, there is definitely some cheesiness, but there are also plenty of special effects that will impress even a Disney skeptic and leave them wondering "how'd they do that?"
EPCOT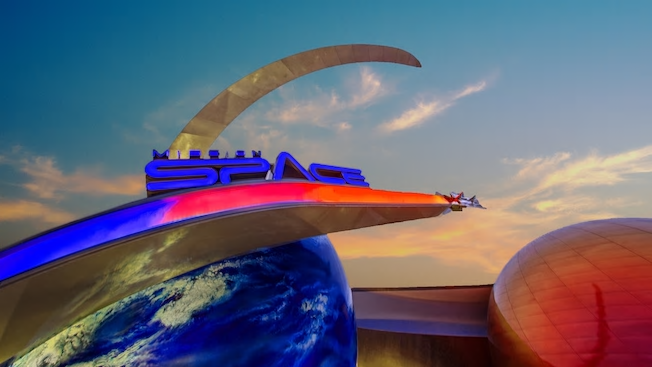 Soarin' – this simulated hang-gliding experience includes breathtaking views over some of the most beautiful sites in the world, and is a universal crowd-pleaser
Mission: Space – a very intense ride that simulates blasting off into space and allows riders to assume different roles in the mission, making it both thrilling and interactive
Drinking Around the World – when all else fails, tempt your Disney skeptic with alcohol! Being immersed in the different cultures around World Showcase is pretty cool too.
Hollywood Studios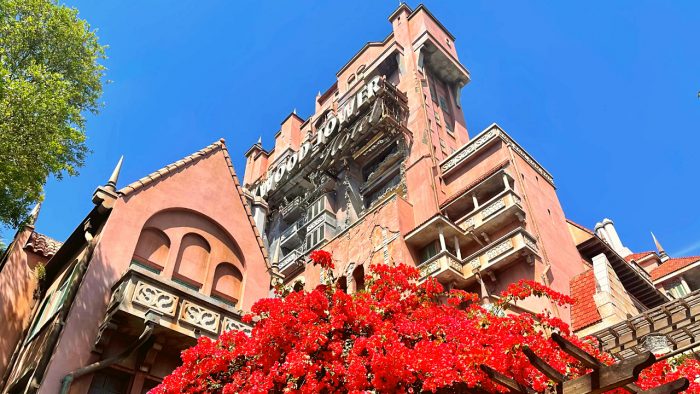 Star Wars: Rise of Resistance – this attraction is so technologically advanced that even if you're not a Star Wars fan, you are sure to be impressed by the sheer magnitude of it
Toy Story Mania – it is just plain fun to compete in these midway-style 3D video games. And who doesn't love a little friendly competition?
Twilight Zone Tower of Terror – another great thrill ride that is "elevated" by the storytelling and attention to detail all throughout the attraction
Animal Kingdom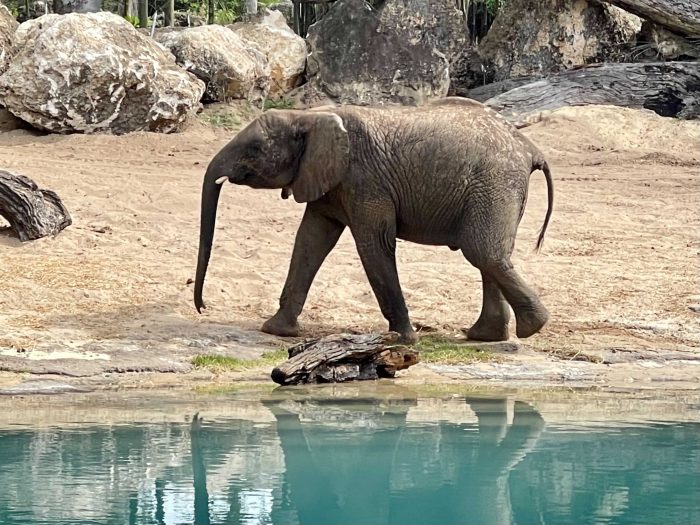 Kilimanjaro Safari – every ride is different but special, and you never know what animals you will encounter while exploring 100 acres of African savannah
Avatar: Flight of Passage – even the biggest Disney skeptics will think it's pretty cool to board a banshee and experience what it's like to fly among the scenic floating mountains of Pandora
Expedition Everest – from the attention to detail the moment you enter the queue, to the thrilling hills, curves, and backwards section, this attraction is a top example of Disney at its best
Dining
Whether your Disney skeptic is a big foodie or just enjoys a nice meal, there are some amazing dining options throughout WDW that will show them a whole other side of Disney. To avoid standard theme park food like burgers and pizza, make an Advanced Dining Reservation for some of the following signature dining experiences, sure to impress any Disney cynic.
Resorts
The Disney resorts are home to some of the best meals on property, so they are worth a trip, even if you are not staying onsite. Some of the best fine dining can be found at the Magic Kingdom area resorts, including Victoria & Albert's and Narcoossee's at the Grand Floridian, and California Grill at the Contemporary. Another great option is to visit Animal Kingdom Lodge, home to a trio of immersive and highly-rated African restaurants – Sanaa, Jiko, and Boma – for truly unique flavors and dishes.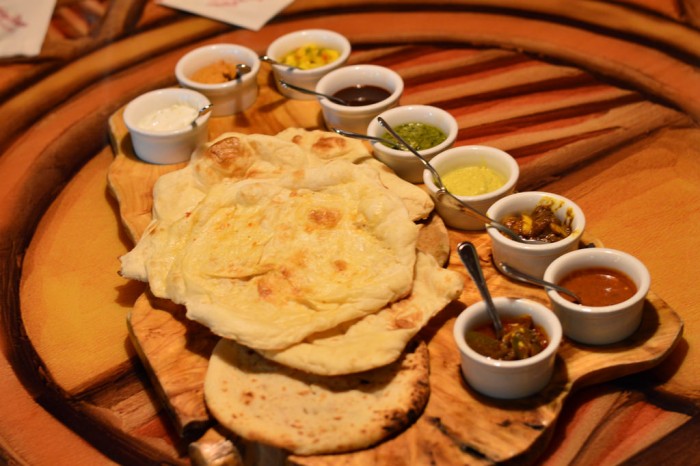 EPCOT
EPCOT, and World Showcase in particular, is generally thought to have the best dining options of any Disney park. You have your choice of 11 different countries to dine in, featuring authentic dishes from around the world. There are even more options during each of the EPCOT festivals, which include additional food and beverage booths, cooking demonstrations, and more.
Disney Springs
There are over 60 dining locations at Disney Springs, so you're sure to find something to satisfy the palate of any Disney skeptic. Some standouts include Jaleo by José Andrés, Morimoto Asia, and Chef Art Smith's Homecomin'.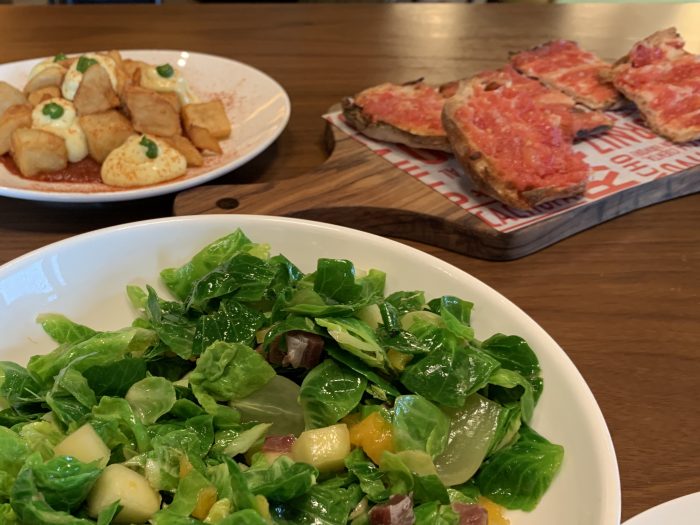 Other Activities
WDW has a plethora of activities available without ever setting foot inside a theme park. If your Disney skeptic has some other areas of interest, you can compromise with a few non-park days and show them some of the other things a Disney vacation has to offer.
Sports
If you are traveling with a big sports fan, they are sure to be impressed with Disney's array of sports-related activities. Take a visit to the ESPN Wide World of Sports complex, participate in the NBA Experience at Disney Springs, or enjoy a round of golf at one of Disney's 3 pristine courses. They may enjoy trying something new like foot golf at the Oak Trail Golf Course, or archery at Disney's Fort Wilderness Resort. Tennis and volleyball courts are also available at several of the Disney resort hotels.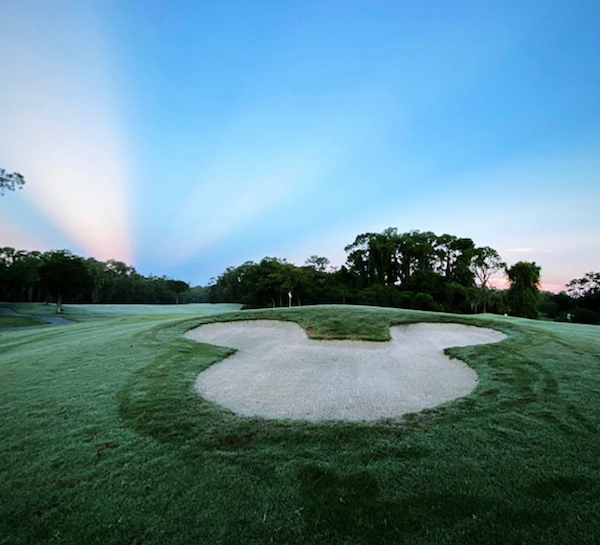 Recreation
There are also many opportunities for other forms of recreation at the Disney resort hotels, including boat rentals, fishing, biking, and running trails. You can even enjoy horseback riding at the Tri-Circle-D Ranch, located at Disney's Fort Wilderness Resort. You will also have ample opportunities for swimming – most resorts include both a large feature pool and one or more "quieter" pools which may be a better option for your Disney skeptic looking to get away from it all.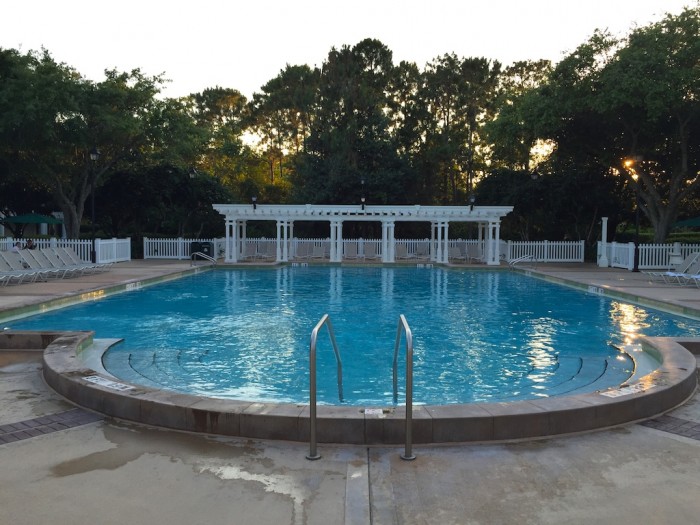 Spas
Disney is home to some world-class spas, perfect for those Disney skeptics who would rather relax on vacation than spend it running around a theme park. Senses Spa at Grand Floridian and Mandara Spa at the Dolphin Hotel are full-service luxury spas offering a wide variety of experiences, including massages, body wraps, facials, manicures, hairstyling, and much more.
You may not be able to convince your loved one to befriend a mouse, fly in an elephant, or sing along with Elsa, but hopefully you can show them that there is a lot more to Walt Disney World than they originally thought. By trying some highly-themed thrill rides, unique dining experiences, and fun recreational activities, maybe your Disney skeptic will not only tolerate your Disney vacation, but even enjoy it!
What WDW experiences has your Disney skeptic enjoyed? Let us know in the comments!