What I Love: My Kids Are THOSE Kids
Everyone gets excited to be at Walt Disney World. And sometimes as a parent, you see your kids acting… well, acting a bit out of control and you wonder if other parents view your kids as THOSE kids. In today's edition of What I Love, Beth Wagers (Liner name ehk107), admits that well…
My kids may be THOSE kids. The wild kids. The ones who are loud, bursting with energy, running, goofing off & seldom listening to their parents! I think deep down, they try. But Disney World is like catnip for them and they lose all control. We try to keep a steady pace, give them midday breaks & Disney naps, hydrate and feed them – but they're still all wound up, all the time. The rowdy kids on the bus…the kids poking each other in the queue…the kids who can't sit at the table through dinner.
Last trip, we finally decided to try to embrace it. They won't be 7 and 4, or 8 and 5, or any of these precious ages forever. They're also the ones in the front row of every roller coaster with their hands ALL the way up. The ones who squeeze characters REALLY tight and dance to every song. And they do appreciate. Every year, the chaos is a bit less. But they also remind their old mom and dad how important it is to to live life out loud.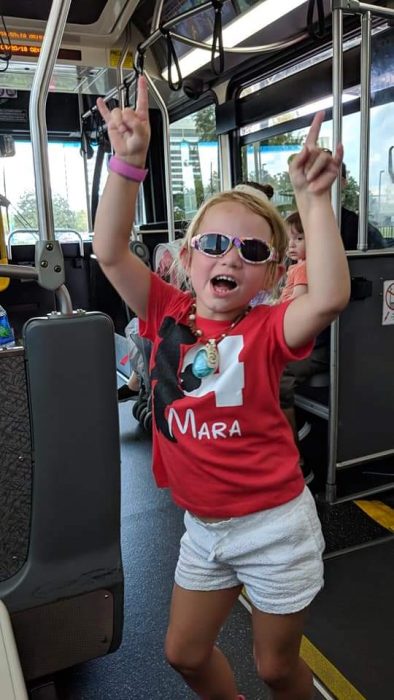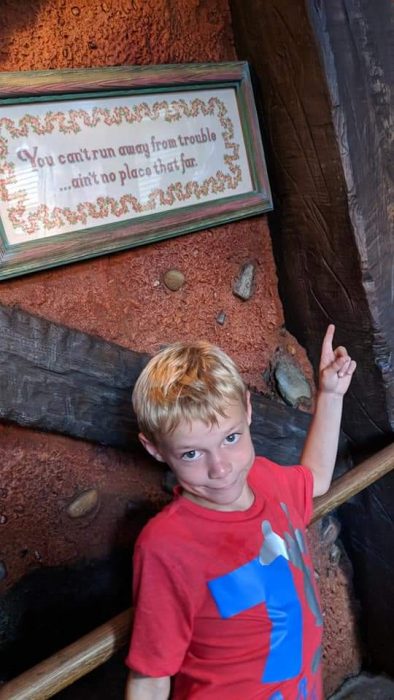 Thanks for the good laugh! I think any parent knows that at any moment our kids can become THOSE KIDS, especially at Disney. It's so wonderful to be able to make those memories while they are young.
If you haven't had a chance to send in your memory and photos, please submit them to christina@touringplans.com and we will include you in this series.