Why Your Friend's WDW Travel Advice Was Wrong
That kid from your son's scout troop went to Disney World last year, and his mom probably has lots of good advice on trip planning. Better talk to her. Right? Well, she may have lots of advice she'd be happy to share, and that advice might be terrific, but it could also be terrible, possibly even detrimental to your Disney planning needs. Here's why.
You're visiting at a time with different crowd levels.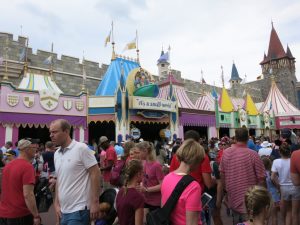 Crowd levels are one of the two largest contributors to your impressions and enjoyment of Walt Disney World. If your friend visited during a low-crowd week in October and you're visiting during the high-crowd Christmas week, their impressions could be way off base – possibly the difference between "Disney is a breeze, what a lovely family destination" and "I have never felt more smothered by the crush of humanity than I have on this vacation."
The planning required for your trip might also be quite different. During a level 1-2 week, you might very well be able to get into restaurants on the spur of the moment and walk onto headliner rides. There is absolutely no way this will happen during a level 10 holiday week. You might need to do much more planning (and pack much more patience) than they did or, conversely, you might not need to stress as much about advance strategy.
Moral of the story: Ask your friend the exact dates of their visit and compare that to your planned travel dates. If the crowd levels differ by more than two or three points, assume that at least some of their planning will not apply to you.
You're visiting at a time of year with different weather.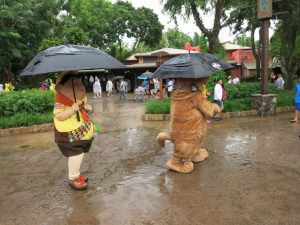 Summer in central Florida is hot in ways that my New England-raised blood can scarcely comprehend. I swear I once experienced a full-on desert mirage in the EPCOT parking lot.
Folks who are not used to 90+ degree days, 80+ degree nights, and 100% humidity may feel drained after just an hour or two of outdoor park touring. Summer touring may involve more stops for rest, water, or sunscreen application than a winter trip. During a cold weather visit to WDW, you might be able to go all day without a break, whereas a July trip might be only be bearable with daytime hibernation. Different weather likely means different touring strategies, different packing, and different dining preferences. For example, Le Cellier could be a must-do in January when their cheddar cheese soup is delightfully hearty. A meal of steak and creamy soup could be positively oppressive in July.
Moral of the story: Before accepting a friend's WDW planning advice, find out what the weather was like during their trip and whether it matches what you are likely to experience.
You're using different transportation to get to Disney World.
Different transportation methods impact people in disparate ways. If you're driving to Florida through the night, stopping only for gas, your first day stamina and initial ability to enjoy the parks could be quite different than someone who stepped off a one-hour flight and Ubered directly to the Magic Kingdom.
Moral of the story: Consider whether your friend's transportation to Florida differed from yours and whether that should have an effect on your plans.
You're using different transportation within Disney World.
If your friend is using a personal car to get around WDW, they might not be aware that Disney transport users should budget 1-2 hours to get between parts of the resort. Their advice might make you late for reservations or provide a misleading conception about how easy it is to get from place to place.
On the other hand, if they used Disney's transportation, they might not be considering the impact of parking fees on your budget or traffic delays at some times of the year.
Moral of the story: Ask your friend how they moved around WDW. If this is different than what you have planned, do some more research to understand the implications.
You're staying at a different resort.
Your resort location can impact almost every aspect of your trip. If your friend stayed at the Grand Floridian, a three-minute monorail ride away from the Magic Kingdom and you're staying at an off-site resort that's 20 minutes from the main gate, advice about mid-day naps at the resort may be vastly different.
Additionally, the amenities available at your hotel can impact your planning and your enjoyment of your vacation. For example, if you're staying at the Beach Club, with access to the Stormalong Bay pool you might want to budget an entire day for resort exploration, but if you're at a generic off-site hotel, that might not be necessary and could be quite boring. Beyond that, the quality of the towels and bedding, the ambient noise level, and the variety of food options at your hotel can all impact your enjoyment of your vacation.
Moral of the story: Find out where your friend stayed during her vacation and how she used or didn't use her resort amenities.
You have a vastly different budget.
If you're stressed about money, chances are you're stressed about your vacation. Walt Disney World presents a virtually endless stream of enticements, from $6.00 ice cream bars to $60.00 princess dresses, and beyond. Those enticements could be a fast track to making your child's dreams come true, or they could be a daily source of strain and bickering, depending on your point of view.
Similarly, a vacation replete with daily character meals and fine dining might feel quite different than one with peanut butter sandwiches eaten on a bench. Both versions require planning and managed expectations, but in opposite directions. And adding the Park Hopper to your admission ticket could change the way you tour, but could be a significant cost.
Moral of the story: Find out your friend's attitude about vacation spending. If it's different than yours, consider how that might impact the flow of your days.
You have different eating habits.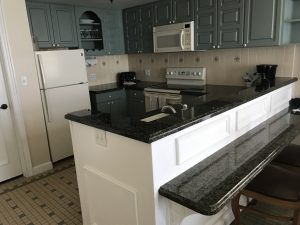 If your friends eat anything and you have allergies, their impressions about how to plan dining, where to eat, what foods are appealing, and how much to spend on food might be diametrically opposed. The same thing applies if you're a vegetarian or vegan and they're not, if anyone in your group is a fussy eater, if you have religious considerations around food, if you're on a diet, or have other specific food needs.
One area of particular interest here is purchase of the Disney Dining Plan. Your friend might be a carnivore who likes three solid meals a day and thus a huge advocate for the Dining Plan, but if you're a vegan who favors smaller meals throughout the day, that advice could be completely wrong for you.
Moral of the story: Consider whether your friend's food habits are different from yours. If they are, take their dining recommendations with a grain of salt.
You have different physical capabilities.
The rule of thumb is that most people walk between 7-10 miles per day when engaged in heavy park touring. Your marathon-running pal might think that is no big deal, but if you have knee problems, that might be tiring, or even debilitating. If you have disparate fitness levels, their advice might be wrong for you.
Moral of the story: Consider whether your friends can do physically more or less than you can and whether that impacts the way you plan your day.
You have different sleeping habits.
The most enduring piece of Disney World planning advice we offer is "GET THERE EARLY." If you're willing to get up at 6:00 a.m. to be at the parks when they open, but your friends don't consider it a vacation unless they sleep until noon, then your planning strategies will be quite different. Sleep habits might impact when you visit (maybe you want to vacation when the parks are open later), where you stay (maybe you want to stay at a WDW hotel because that gives you earlier access to FastPass selections when offered), or where you eat (it may be harder/easier to get dining reservations at various times of day).
Moral of the story: Find out when your friend woke up and got to the parks during their trip. If that's different than what you might do, then plan accordingly.
You're staying at WDW for a different amount of time.
If your friend stayed at WDW for two weeks, their impression of how much time to spend in the park each day will obviously be different than someone who is only at WDW for two days. The length of stay could also impact where you stay (for a short trip you might prioritize staying near your favorite parks), where you eat (long stays might want more leisurely table service meals), whether to take mid-day breaks, and what type of transportation to use during your trip.
Moral of the story: Most aspects of Disney trip planning vary depending on the duration of your visit.
The size/composition of your traveling party is different.
If your friend visited WDW with just herself and a teenager, they will have a different experience than you will if you're visiting with a party of 12 including babies and senior citizens. The pace of touring will be different, the types of attractions enjoyed will be different, the need for breaks will be different, and so on.
Moral of the story: Find out who was part of your friend's travel group and consider whether that might color their advice.
Your friend traveled before COVID restrictions and you will be traveling during them.
If your friend's most recent trip to WDW was prior to the COVID shutdowns of 2020, your experience during the post-reopening time will differ greatly. Certain amenities, such as FastPass+ and the Disney Dining Plan, may be suspended. Extra Magic Hours are no longer offered, and when they start, Early Morning Entry will have a different feel from Extra Magic Hours. Advice about restaurants to reserve for a fireworks view doesn't apply when there are no nighttime fireworks. Once COVID restrictions are lifted, if you have a friend who traveled during them, their advice may be different than what is needed for a post-COVID-restriction time.
Moral of the story: Verify what the current operating procedures are like at Walt Disney World for your trip.
… and more
In addition to these items, any number of other factors could make your friend's WDW trip planning advice inapplicable to your situation: did they use a travel agent, are they repeat Disney visitors, are any members of your party reluctant travelers, does anyone in your party have fears that could be exacerbated by rides, are their kids the same gender as yours, are they visiting other Orlando area attractions, and on and on. What worked for them, might not work for you if a key profile factor is not the same.
One of my favorite Disney planning stories is about a neighbor of mine who planned her first WDW trip with her family. I was a veteran of more than a dozen trips. I took her to lunch and talked for two hours about every aspect of planning a trip to all four WDW theme parks – what to ride, where to eat, how much time to spend, and so on. My neighbor has children the same ages and gender as mine, and we have similar socio-economic backgrounds, so I assumed that my advice would work for her.
After their trip, I asked how they liked all the parks. With a bit of prodding, I uncovered that they went to the Magic Kingdom on the first day of their trip. They loved it so much, they spent all five of their vacation days there and never made it to another theme park. They went on the Carousel and Small World a dozen times each and loved every minute of it. Though our families have much in common, what I didn't know is that while I tend to be a completist, not satisfied unless I've checked everything off on a to-do list, my friends prefer to be immersive with experiences, having no internal pressure to go wide rather than deep.
My well-informed advice was totally wrong for their vacation style.
Have you gotten, or given, Disney vacation planning advice that's wrong. Why did that happen? What questions could you have asked to avoid getting mistaken advice, no matter how well intended?

First published January 29, 2020. Updated April 27, 2021.