Disneyland Attractions to Skip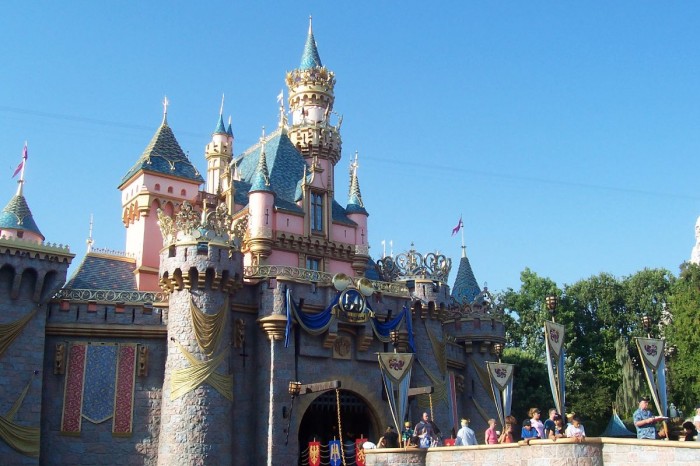 "How much will it cost?" "When is the best time visit?" "Where am I going to stay?" "Which attractions should I experience?" These are the four most important questions you must answer before venturing on your Disneyland vacation. For me, the first three questions have always been easy to answer, but the last one has always been a bit of a challenge. That is because it all depends on who will be joining you on your Disneyland trip. It's important to find a balance with a list of attractions that everyone can enjoy together. One method that has always worked for me is to skip Disneyland attractions that will take up more of my time.
I am on the same boat as our other TouringPlans' writer – Tom Bricker – who believes that everyone should experience every attraction once. But what about those moments when you are strapped for time or only going to be at the park for one day? Even if you create your own touring plans – which is a must – it can still be unclear which attractions should be added to your touring plans. This is why I am here to help you determine which attractions to skip and which attractions will maximize your time at the park. Let us begin.
Skip: The Disneyland Story Presenting Great Moments with Mr. Lincoln
Instead: Main Street Cinema
Even though I love Great Moments with Mr. Lincoln, it does take a bit of time to experience. Visiting Main Street Cinema can take as long as you want, and you can get some much needed time in air conditioning, as well.
Skip: Astro Orbitor
Instead: Buzz Lightyear Astro Blasters
Since Astro Orbitor is one of the slowest loading attractions in Disneyland, it would be wise to skip. You can get a faster and more exciting experience on Buzz Lightyear Astro Blasters.
Skip: Autopia
Instead: Star Tours: The Adventure Continues
Autopia can be a great experience for children, but that line can get pretty terrible. Head to Star Tours, get a FASTPASS, and enjoy.
Skip: Innoventions
Instead: Space Mountain
You will not have to wait a long time to get into Innoventions, but inside it is a bit of an underwhelming experience. Rather, enjoy a space exploration on Space Mountain. Just grab a fastpass and enjoy your intergalactic journey.
Skip: Finding Nemo Submarine Voyage
Instead: Disneyland Monorail
Finding Nemo Submarine Voyage is another of Disneyland's slowest loading attractions. Unless you have a lot of extra time, I suggest seeing Disneyland from a different perspective on Disneyland's Monorail. Granted, the Monorail does take some time to get on and off from, but it will not take as much time as Finding Nemo.
 Skip: Dumbo the Flying Elephant
Instead: Fantasyland Dark Ride Attractions
Skip: Matterhorn Bobsleds
Instead: Mr. Toad's Wild Ride
I love the Matterhorn Bobsleds, but it is never the attraction that is on my "must list." The line is always long, even though there are two tracks. Mr. Toad's Wild Ride is just as wild but in a different way, without the wait.
Skip: Mad Tea Party
Instead: Alice in Wonderland
Even though Mad Tea Party is fun, it just takes up too much time. Alice in Wonderland does not have a FASTPASS system, and its line does look intimidating at times, but it is a fast loading attraction. Getting to Alice at rope drop or later on in the day is the perfect time to experience the wonder that Alice has to offer.
Skip: Pirate's Lair on Tom Sawyer Island
Instead: Pirates of the Caribbean
Even though Tom Sawyer Island is fun for children to run wild, it takes so much time to get to the island. Instead jump aboard Pirates of the Caribbean if your family wants a true pirate experience.
Skip: Tarzan's Treehouse
Instead: Jungle Cruise
Even though you may want to wait to walk through Tarzan's Treehouse, there really is not much to see. If you want to see a lot and have a few laughs at the same time, then enjoy a ride on the Jungle Cruise.
Skip: Davy Crockett's Explorer Canoes
Instead: Splash Mountain
Davy Crockett's Explorer Canoes is one of those attractions that get you, the guest, to experience and see Disneyland in a different way. But the wait can be a bit longer than expected. Go on Splash Mountain instead and watch the canoes go by, by taking a break in the Hungery Bear Restaurant eating area.
Skip: Mickey's Toontown
Instead: "it's a small world"
Mickey's Toontown is so far from everything else in Disneyland! If you are heading that way anyway, I suggest "it's a small world." It is one of the fastest loading attractions in Disneyland, and there is so much to see and enjoy. (Ed. – I was with you up until here. Toontown is a must do for me when I go to Disneyland.)
The attractions that I suggest to skip in this article are by no means terrible. Most of the attractions that I suggest for you to skip are personally some of my all time favorites. I am here to just try to help you – the reader – get the most out of your Disneyland trip. Granted, if you are staying at the Disneyland Resort for more than a couple of days, then you have a lot more time on your hands. You might even be able to experience most – if not all – of the attractions that Disneyland has to offer. And, hey, it is perfectly fine to not be able to experience all the attractions that you had in your touring plans. That just means that you will have to plan another vacation to the Happiest Place on Earth! And there is nothing wrong with that.