SATURDAY SIX: 6 Reasons We Love STAR WARS: GALAXY'S EDGE
This week's SATURDAY SIX takes a look at STAR WARS: GALAXY'S EDGE! We have mentioned many times over the years how the introduction of the Wizarding World of Harry Potter at Universal completely changed the direction of the theme park industry. The immediate – and overwhelming – success of Butterbeer made it just about impossible to open anything at the parks without an associated food or drink component. Sometimes they are successful, like Schwarma Palace in Avengers Campus or the Cozy Cones in Cars Land, sometimes not so much (we're looking in your direction LeFou's Brew). Gift shops went from "necessary evils," to places guests actively search out because they are well themed and filled with exclusive merchandise. But the absolute biggest change is introducing the concept of immersive lands based on IPs like we have never see before. Yes, we've seen incredibly themed areas like the China and France Pavilions in EPCOT, but those are based on things in the real world. The Wizarding World let us experience a land we always dreamed of being in and made it a reality.  After Hogsmeade, we were soon blessed with Cars Land, Diagon Alley, and Pandora: The World of Avatar. We were now firmly in a new era of theme parks.
Star Tours opened in 1987 and to say it was a hit is the understatement of a century. People love Star Wars, and having a ride inside a theme park generated so much interest that when it made its debut in Disneyland the park stayed open for 60 straight hours. In late 1989, Star Tours debuted in Florida at Disney MGM Studios (now DHS) and became a huge fan favorite. For over two decades Disney licensed the Star Wars brand for Star Tours, added the attraction to Disneyland Paris and Tokyo Disneyland, along with introducing the mega popular Star Wars Weekends to DHS.
In 2012, Disney bought Lucasfilm and became the owners of Star Wars*. Now it was time to go all in on what may be one of the most popular franchises ever created. They say timing is everything, and creating a land based on the Star Wars universe in this new era of theme parks was definitely going to be more impressive than if something similar was thrown together in the 1990s.
But we weren't ready for just how impressive Star Wars: Galaxy's Edge would be…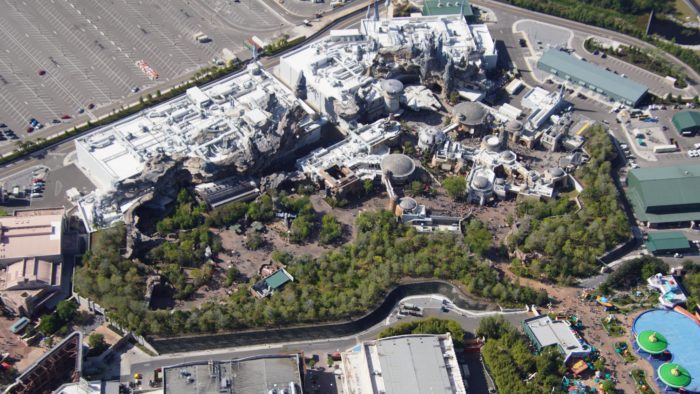 # 6 – The Atmosphere
Walking into Batuu – the planet of Star Wars: Galaxy's Edge – can be compared to nothing else in the theme park world. Disney nailed the look and feel of a "Star Wars planet." The size and overall scope is jaw dropping.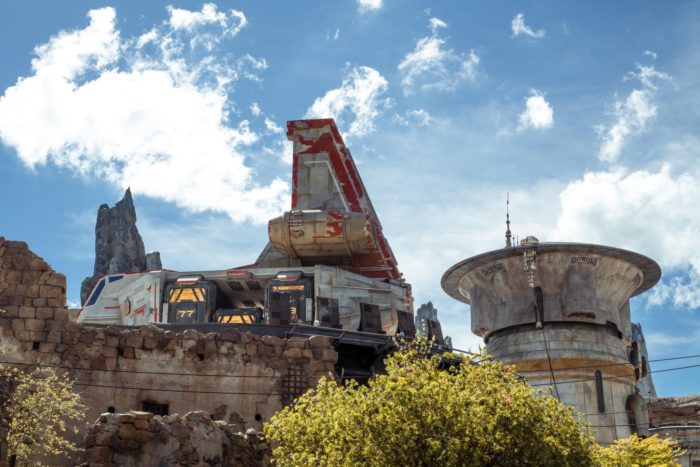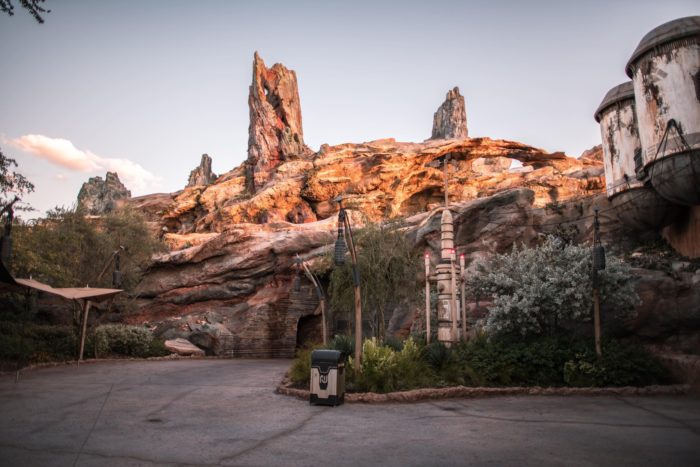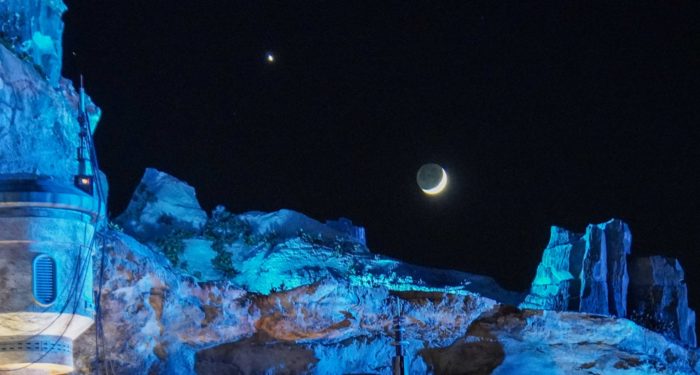 The Mandalorian made its debut on Disney+ in November 2019, not long after Galaxy's Edge opened in Disneyland and DHS. This was an incredible 1-2 punch of just how great the Star Wars brand can be, and Batuu looked so great that future seasons of The Mandalorian could be filmed there.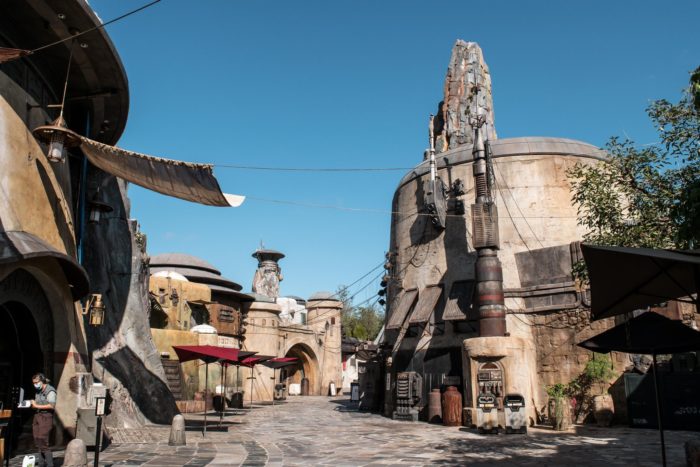 The design throughout the land is off the charts. To me, Star Wars resonates the most when it feels like a lived in, almost grimy place. The references in A New Hope to the Millennium Falcon being a "hunk of junk" and seediness of the Mos Eisley cantina made everything feel more real (at least to me) than the shiny new car smell stuff we got in the prequel trilogy. Batuu has that "lived in" feel when you look around and see things like jet engines being repurposed as a planter.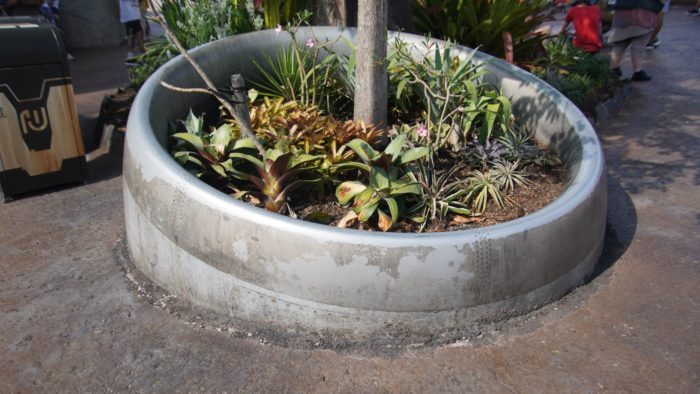 Throughout the land there are ships, droids, and other elements that are ripped straight out of the Star Wars movies and TV shows. As a lifelong Star Wars fan myself, being able to be around full size recreations of things like an X-Wing fighter was too good to be true. The X-Wing fighter in Galaxy's Edge has an interesting story attached to it which was revealed on Disney Gallery: The Mandalorian (available on Disney+). The Mandalorian showrunner Jon Favreau and Executive Producer Dave Filoni discussed being able to film a sequence using the X-Wing fighter before it was shipped to Florida. The two have a fun discussion describing how this X-Wing wasn't like the normal props made for Hollywood filming, but instead was built for long term use under the – at times – extreme weather conditions we experience in Florida.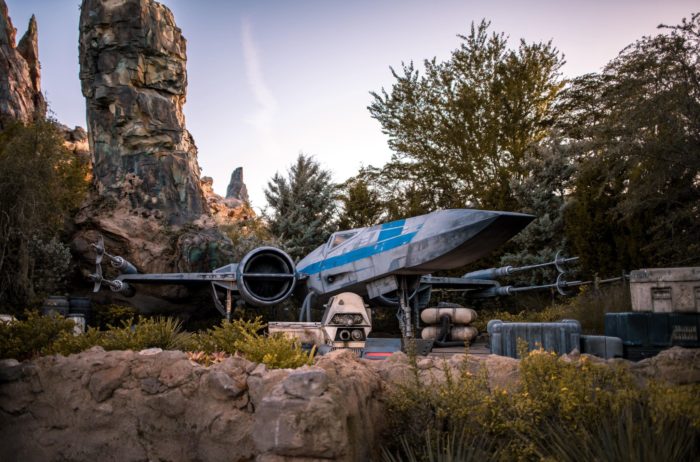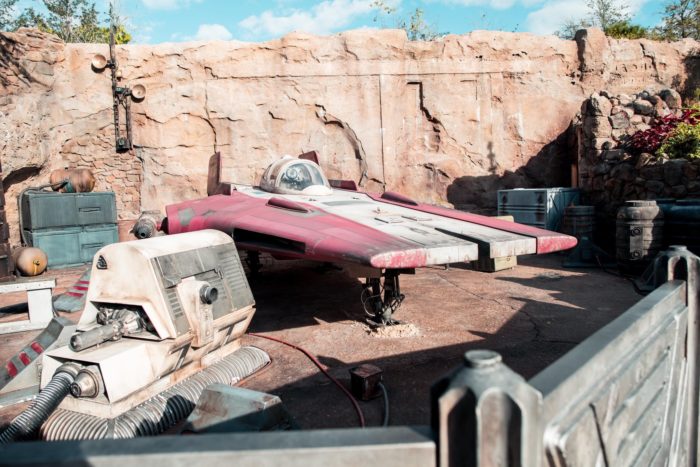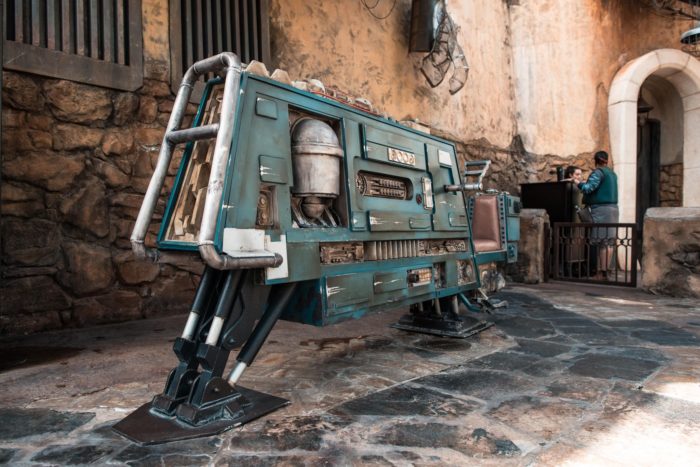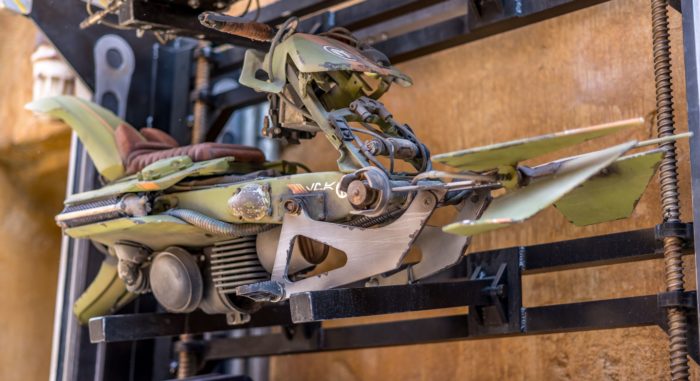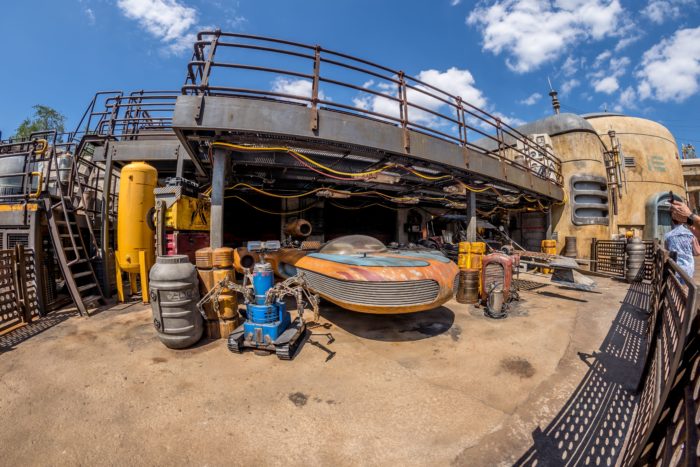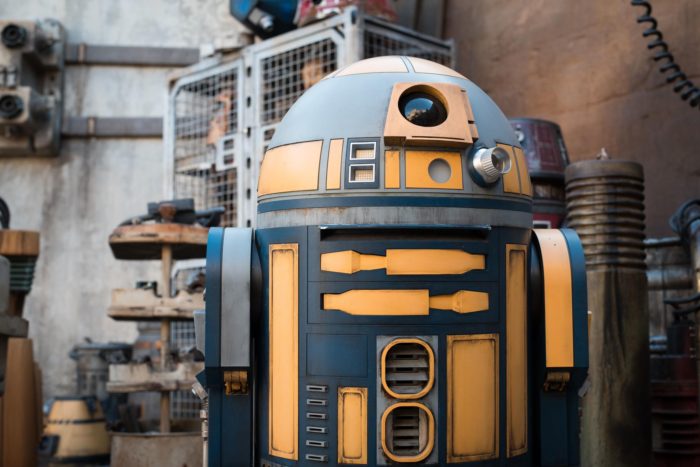 One choice that Disney made with Star Wars: Galaxy's Edge was setting it in a time period that takes place during the timeframe of the most recent Star Wars trilogy (The Force Awakens, The Last Jedi, and The Rise of Skywalker). I can certainly see why they went in that direction, but going that way means the land isn't "timeless" and can't include much from the Original Trilogy, or even The Mandalorian, or it would detract from the "story" of the land. Thankfully there are some clever references to the Original Trilogy (which I grew up on), including this toy model display featuring a moment from The Empire Strikes Back.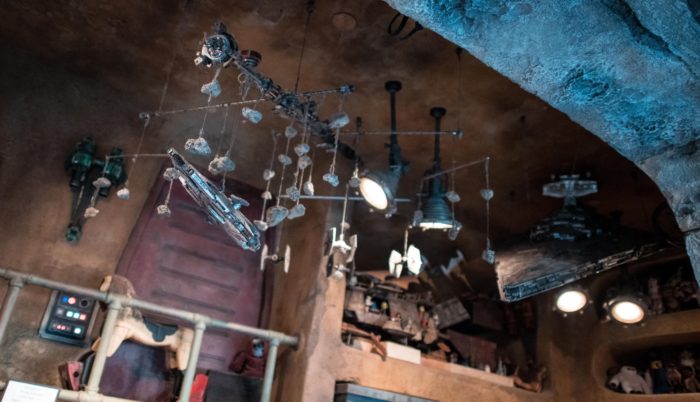 This shelf has items recognizable from The Empire Strikes Back and Return of the Jedi.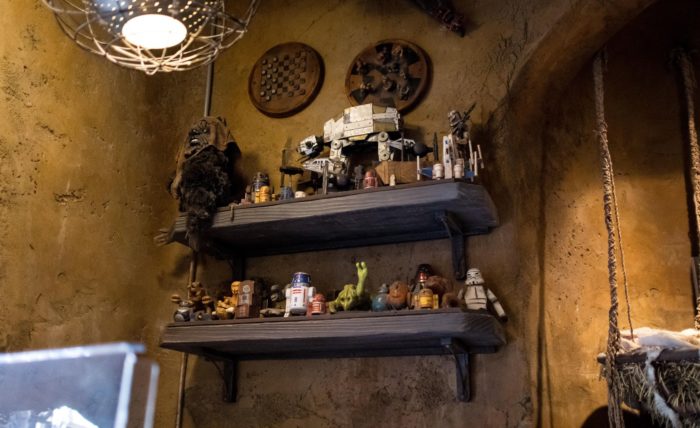 Jabba's sail barge from Return of the Jedi.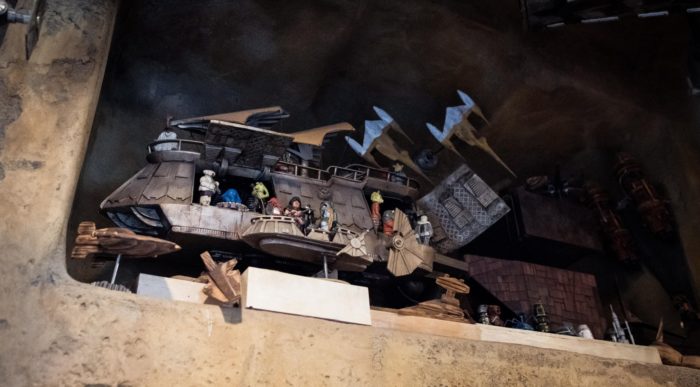 In Batuu you will find the remnants of a crashed shuttle. Rumors and innuendo suggest that shuttle was crashed by none other than Captain R-3X (affectionately known as "Rex"), our original StarSpeeder pilot in Star Tours…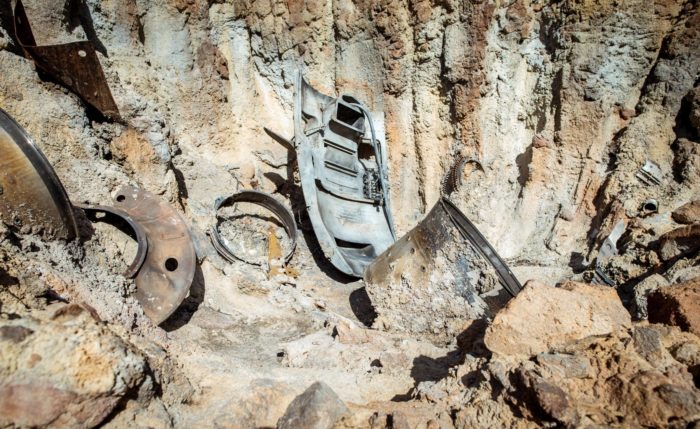 # 5 – Oga's Cantina
Speaking of Rex, he can be found "spinning" tunes as the DJ at Oga's Cantina! This cantina, overseen by alien proprietor Oga Garra, will instantly remind fans of the Mos Eisley watering hole from A New Hope. The design is off the charts and is filled with nods to the Star Wars films.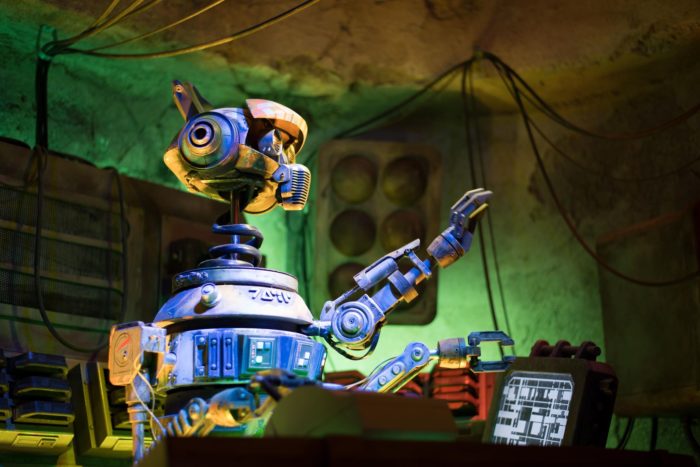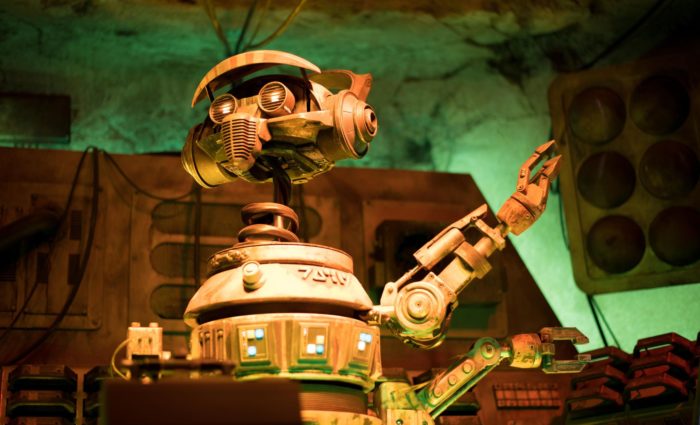 The little details truly make Oga's Cantina stand out. In the photo below note the use of IG-88 (Empire Strike Back) and IG-11 (The Mandalorian) heads, along with Luke Skywalker's lightsaber hilt as a beer tap.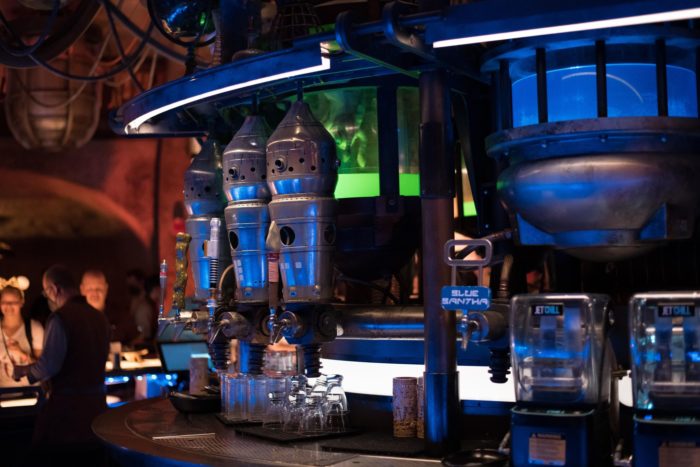 This alien being is a worrt, and was briefly seen in Return of the Jedi. It reminded me of growing up and collecting the Star Wars action figures and after a certain point the entire line of figures became so successful they started making them for characters who had like one second "blink and you miss them" screen time. Oga's Cantina – and Galaxy's Edge in general – is loaded with small touches like worrt for the Star Wars super fans but can also be appreciated by someone who hasn't seen a single frame of the Skywalker Saga.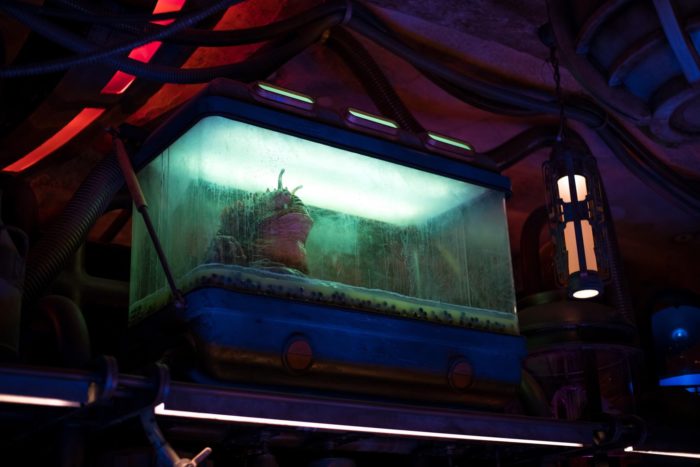 Oga's Cantina is a bar, so we might as well check out some of the drinks! First up is The Outer Rim (Patrón Silver Tequila, Stirrings Pomegranate Liqueur, Lime Juice, Pure Cane Sugar, with Black Salt and Exotic Fruit Purée). Oga's has a selection of drinks available with alcohol, and some made without alcohol. All are named after things related to Star Wars (ie: Bespin Fizz, Jabba Juice, and the Jedi Mind Trick).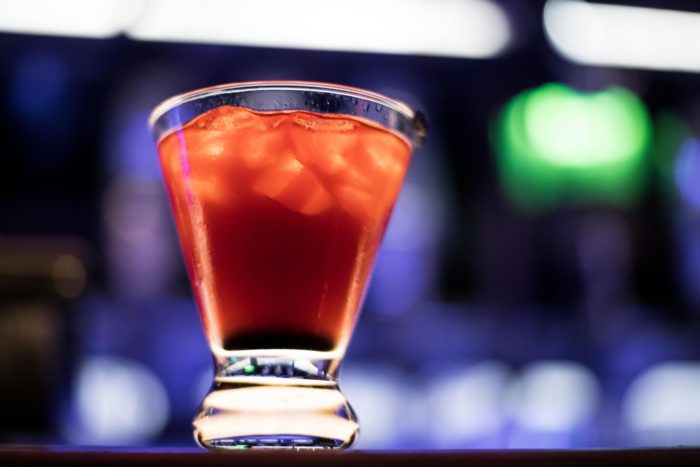 Two of the more popular drinks at Oga's are the Fuzzy Tauntaun and Yub Nub. The former because of a tingling foam added on top, the latter because of the incredible souvenir cup it is served in showing the battle of Endor.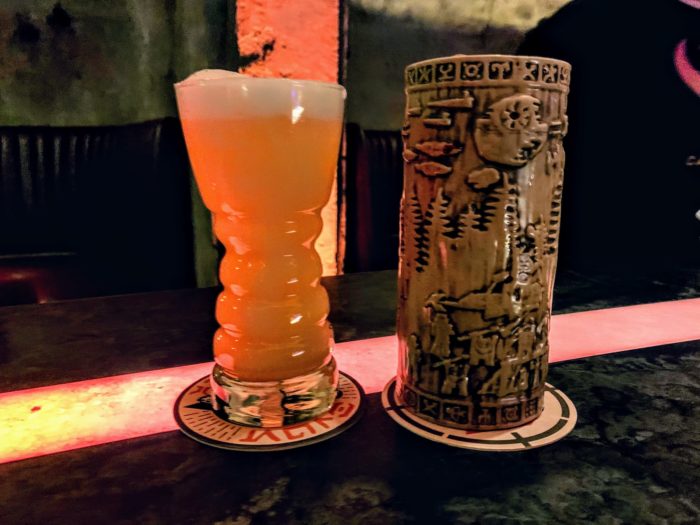 The Carbon Freeze is a fun gimmick for the whole family as it is essentially a clever way to serve flavored Powerade (with Green Apple Popping Pearls for added effect). It reminds me of bringing friends and family to Springfield USA for the first time and getting them a Flaming Moe. Yeah, the Flaming Moe is basically just orange soda, but the way it is presented is so unique to the theme park world and it becomes an experience that you take back home and tell people about.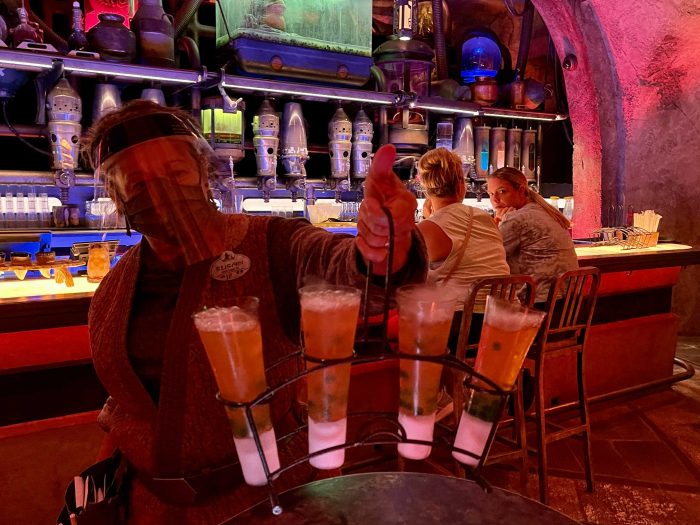 As a Star Wars fan, one of the coolest items in Oga's Cantina – if not the entire land – is the Rancor Tooth Flight. At Oga's, each of the Rancor teeth are filled with a sampling of the four beers on tap. What an amazing merchandise concept. Best of all, you can now buy the Rancor Tooth Flight Set on ShopDisney!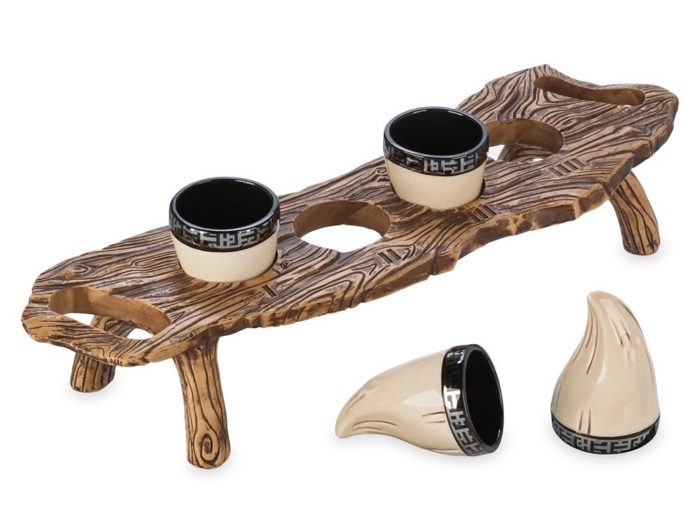 Food wise, the offerings at Oga's Cantina make the menu at the Poly's Tambu Lounge look like The Cheesecake Factory in comparison. The two snacks available are the Batuu Bits (Crispy Galaxy Snack Bits with Spiced Chermoula Dip) and the Happabore Sampler (Cured and Roasted Meats, Cheese, Pork Cracklings).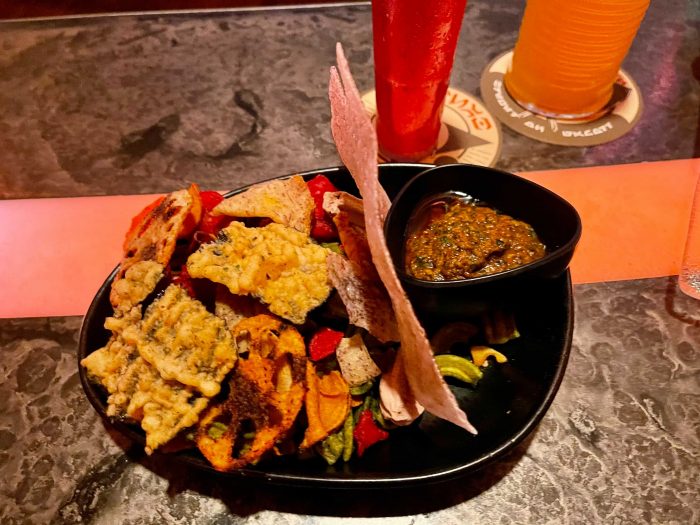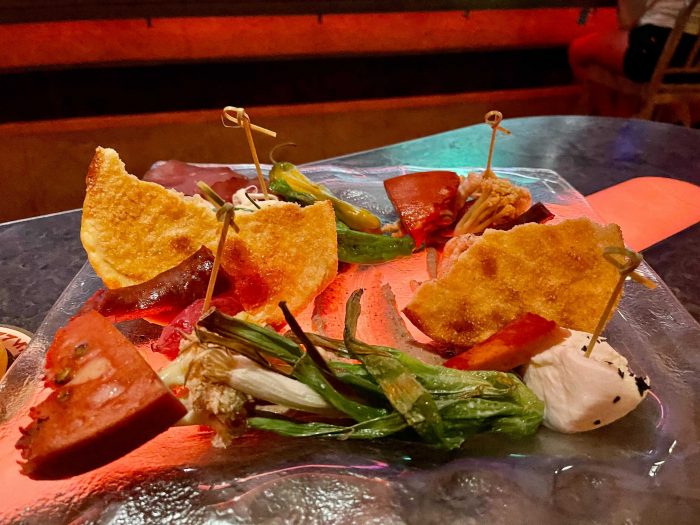 I do have two issues with Oga's Cantina. I think it would do a world of good if the venue offered more food choices. We'll be getting to other food items available in Batuu and they are off-the-charts great. Oga's Cantina selections are just extremely limited. Now, the reason they are limited may be because of my second issue: Oga's is a combination of too small and too successful for its own good. In order to even attempt to get as many guests in to Oga's as possible, the place can become a madhouse, and the experience suffers because of it. There are a limited amount of actual tables, and you will most likely be seated with another family. Everyone else is left standing. Oga's Cantina should be one of those type of experiences where you go home and tell your friends and family "you won't believe how cool this thing was," but instead I think many leave Oga's with a bad taste in their mouth (no pun intended.) All that said, this is a great looking Star Wars cantina with a menu lineup of some fantastic Star Wars themed drinks.
# 4 – Millennium Falcon – Smugglers Run
One of the biggest "wow" moments for everyone walking through Batuu is coming across the Millennium Falcon, and this is especially true for Star Wars fans. Along with Cinderella Castle, the Falcon has to be one of the most photographed items in all of Walt Disney World. I honestly never thought I would live long enough to experience something like this in real life. Growing up, the greatest Christmas gift I ever received – or would ever receive – was Han Solo's blaster. Just like little Ralphie Parker and his Red Ryder BB gun in A Christmas Story, it was something I desperately wanted and all I would ever talk about. Han Solo was my guy. The Falcon was my ship. Being able to stand in front of the Millennium Falcon and take it all in was a literal dream come true.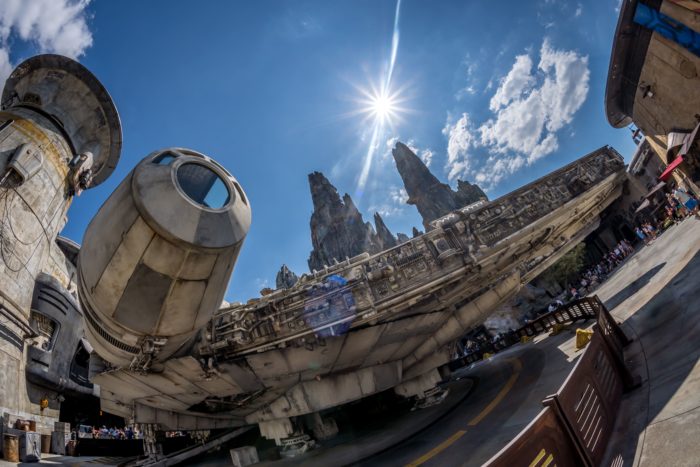 The pre-show of Smugglers Run features one of the most stunning audio animatronics that Disney has ever created with Hondo Ohnaka. I will debate the merits of Disney versus Universal all day long, but when it comes to audio-animatronics, no one can touch Disney when they put in their best effort, and Ohnaka is certainly one of their best.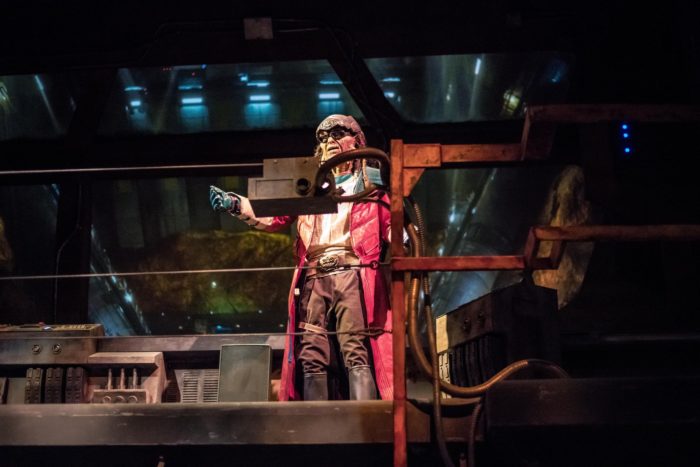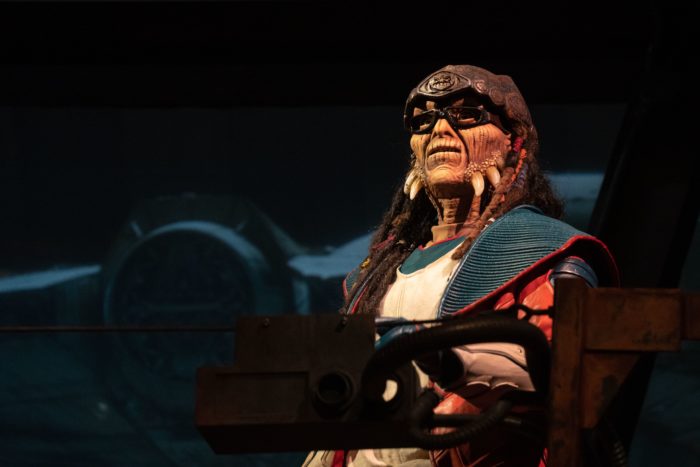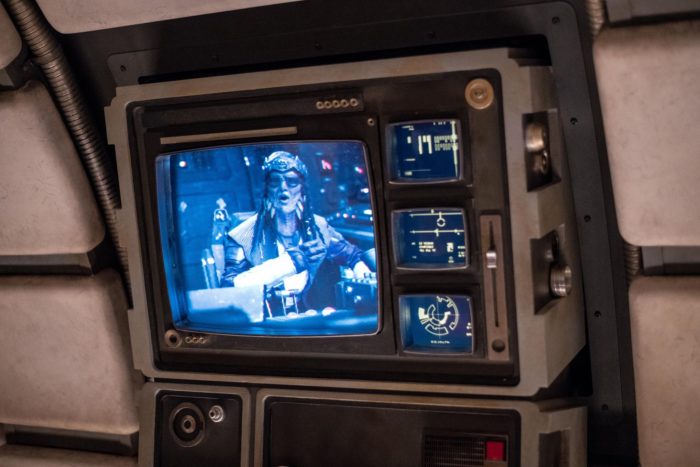 Right before guests are loaded onto the Smugglers Run attraction, there is a brief time allowed to take some wonderful photo ops.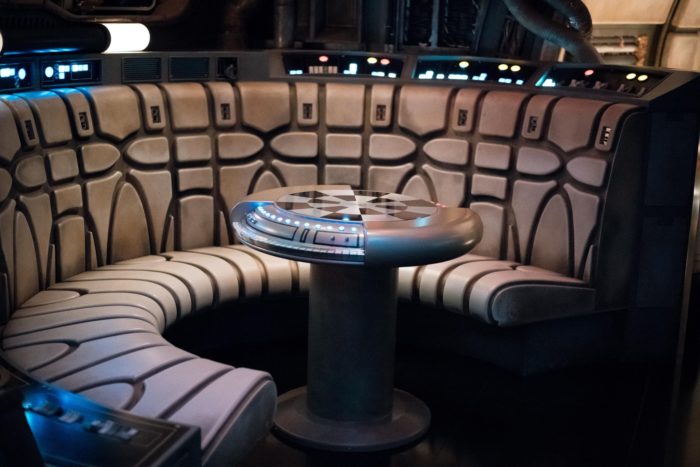 Walking into the cockpit for Smugglers Run is just one of those great experiences that only theme parks can deliver.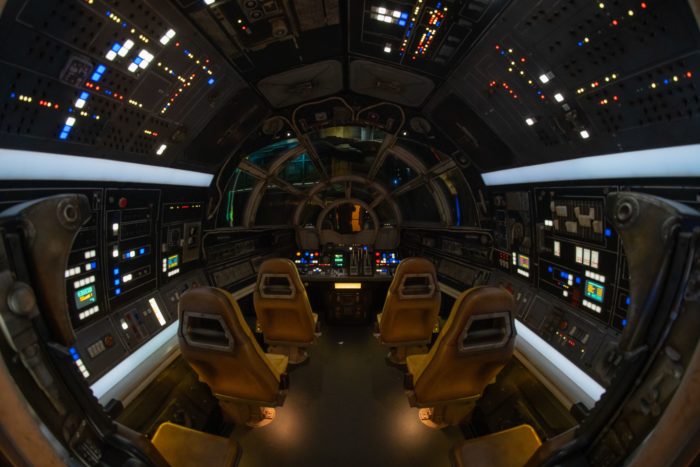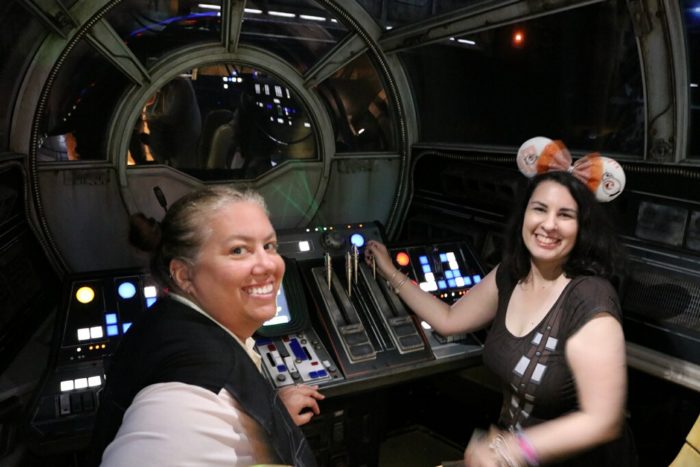 Now, personally speaking, my dream of being in the Falcon never included "flying" it. I always wanted to be one of the gunners. The video game aspect of piloting the Falcon is just something I wasn't a huge fan of, but I can't deny the onscreen visuals are not absolutely amazing. I will also concede that the ability to be able to "punch it" and go into Hyperdrive just may be cool enough to overcome what I don't like about everything else. It's awesome.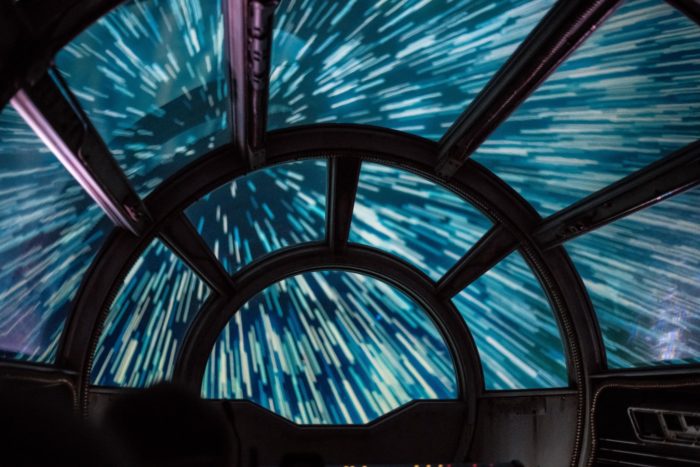 # 3 – The Characters
For me, what has always separated Star Wars from other popular sci-fi/fantasy series was the characters which populate the universe. The good guys were extremely likeable, the bad guys (like Darth Vader) are some of the best ever created, the droids have personality, and the aliens seemed like actual aliens from another planet and not just humans in cheap makeup (we're looking in your direction Star Trek…).  Star Wars: Galaxy's Edge has a mix of characters  we know and love, along with introducing some new ones into the mix. Vi Moradi, Chewbacca, and Rey populate the "good guys" character side, while Kylo Ren and his First Order Stormtroopers fill out the "bad guys" side.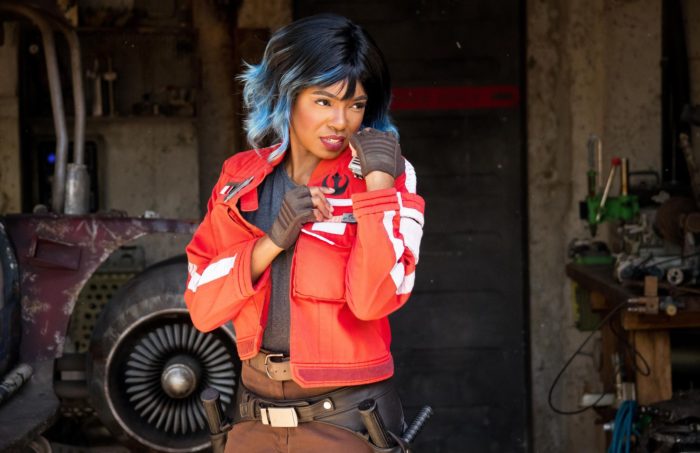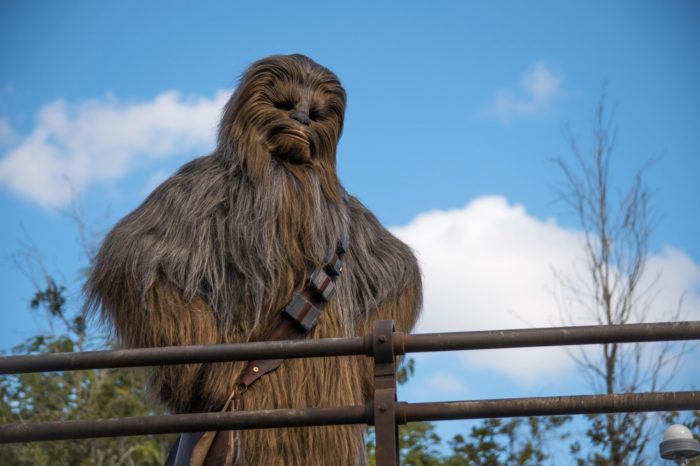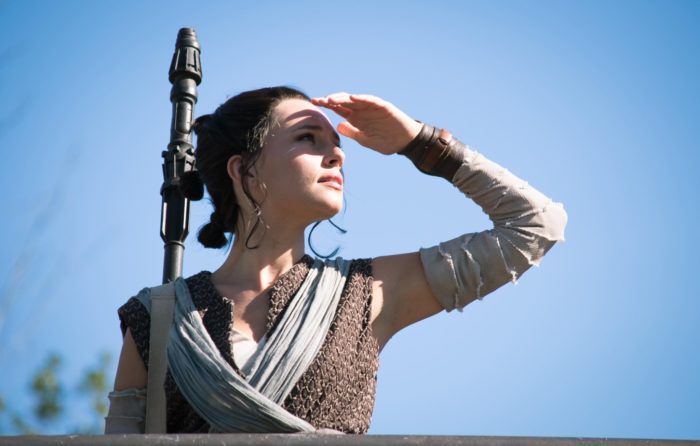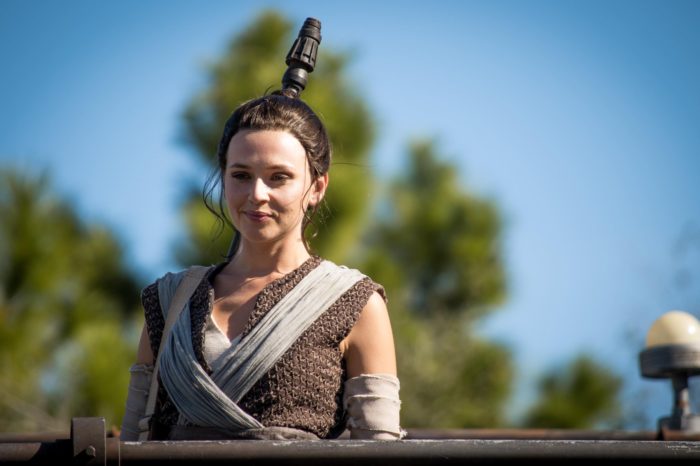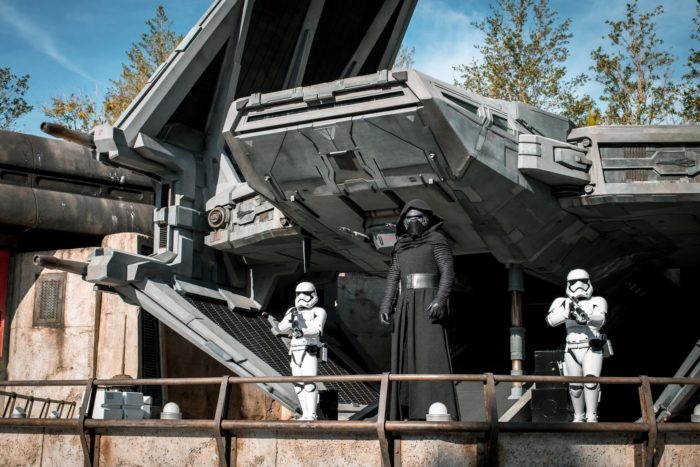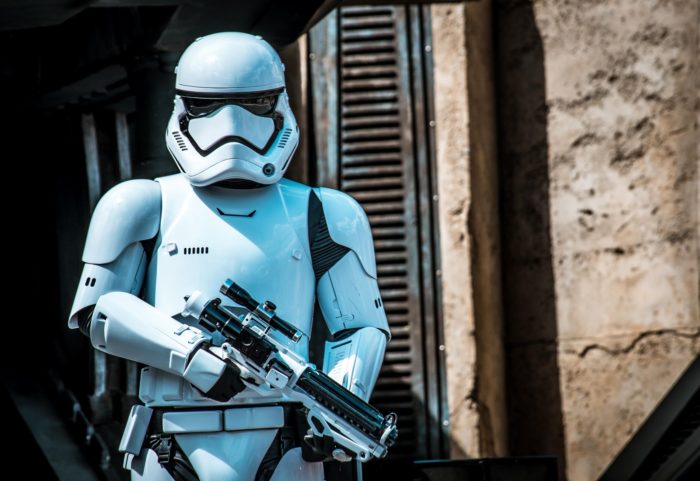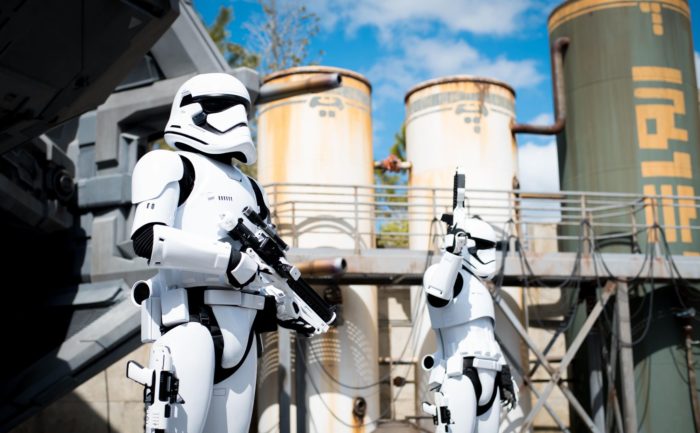 The audio animatronic figure of Dok-Ondar is found at his shop in Galaxy's Edge.
# 2 – The Food at Ronto Roasters and Docking Bay 7
Let's face it, we have become spoiled with theme park food. For years and years and years, it didn't matter where you were at in Disney or Universal, you were pretty much going to get the same type of food. The burgers and chicken nuggets in Tomorrowland weren't that much different than what you would find in Fantasyland, Animal Kingdom, or even Marvel Superhero Island at Islands of Adventure. Zero effort was put into tying the actual food and drink component to the themed land they were in.
Times have changed, and now the food venues have become just as popular and loved as the attractions they located next too. Over in Pandora: The World of Avatar, I think Flight of Passage is hands down my favorite ride experience in all of Walt Disney World. Know what I also love? Eating the unique bowls at Satu'li Canteen! Galaxy's Edge offers several fantastic food items, including one of my favorite snacks at any theme park with the Ronto Roaster.
Ronto Roasters is a relatively small venue, most notable for its repurposed pod racing engine.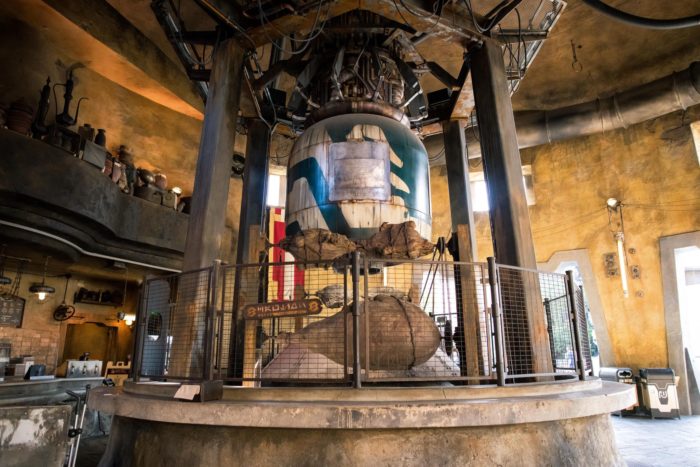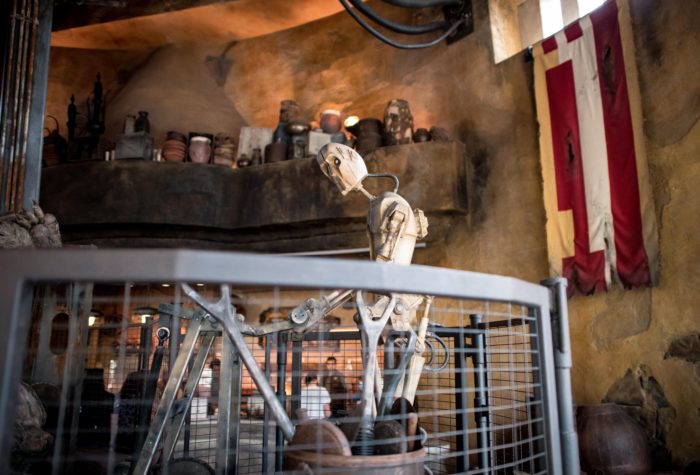 The actual Ronto Wraps are better than anything that looks like a "hot dog taco" has any right to be.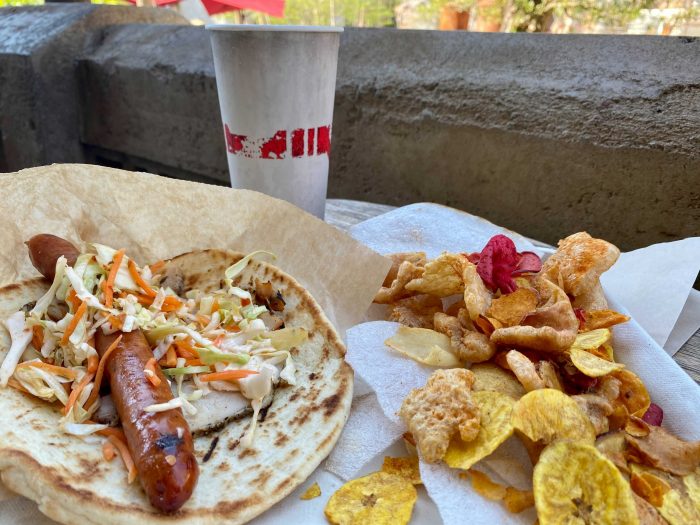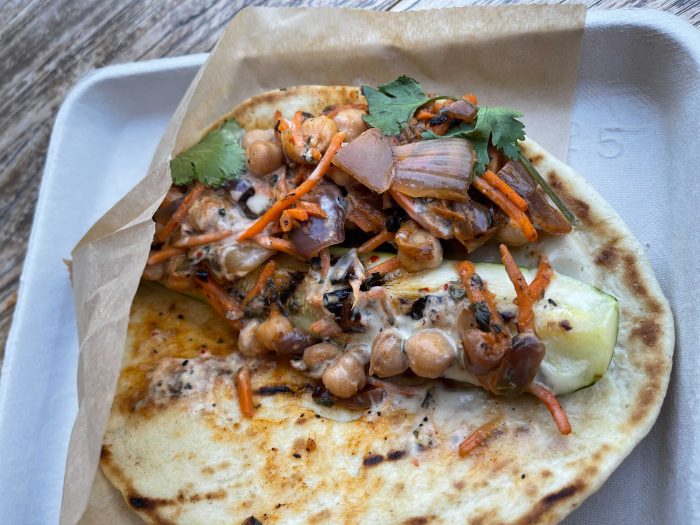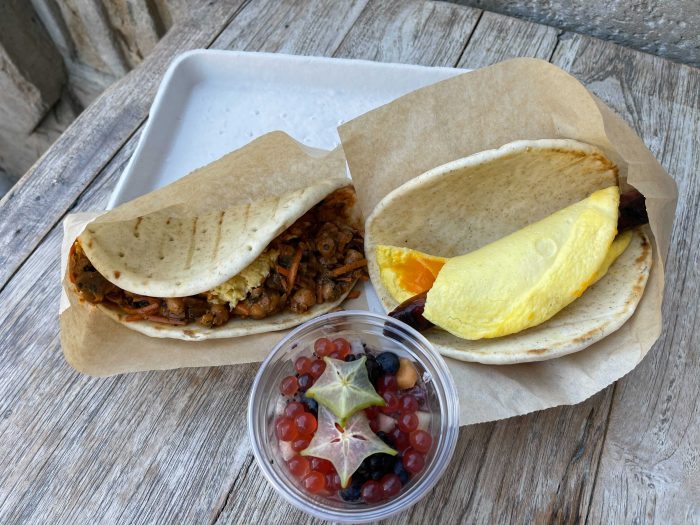 Similar to Pandora: The World of Avatar, there are no table service restaurants in Galaxy's Edge. However, the offerings at the Docking Bay 7 quick service location rival the quality of what is served in my beloved Satu'li Canteen. Docking Bay 7 may not get the hype and attention that other elements of Galaxy's Edge do, but it is hands down one of the best quick service restaurants in all of Walt Disney World. The "working hangar bay" theme of Docking Bay 7 fits in perfectly with the "lived in" feel of Star Wars in general, while the food selection is off the charts good.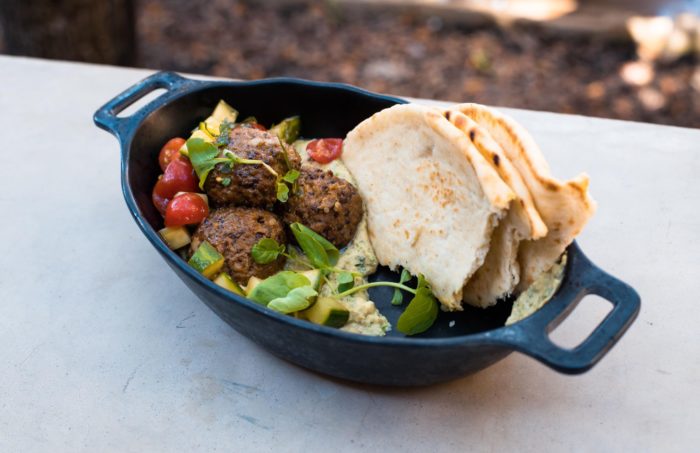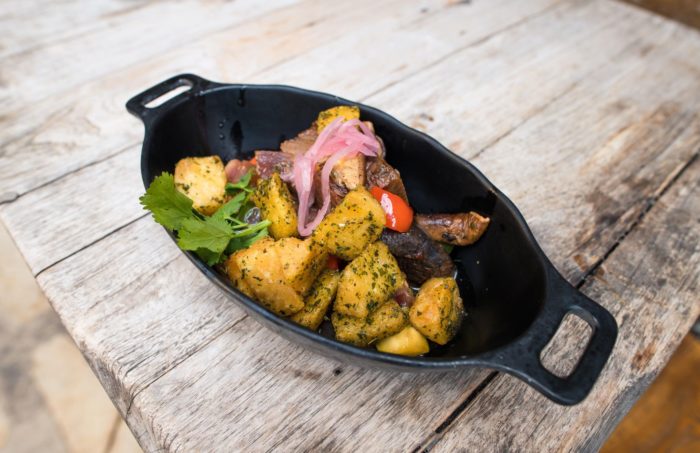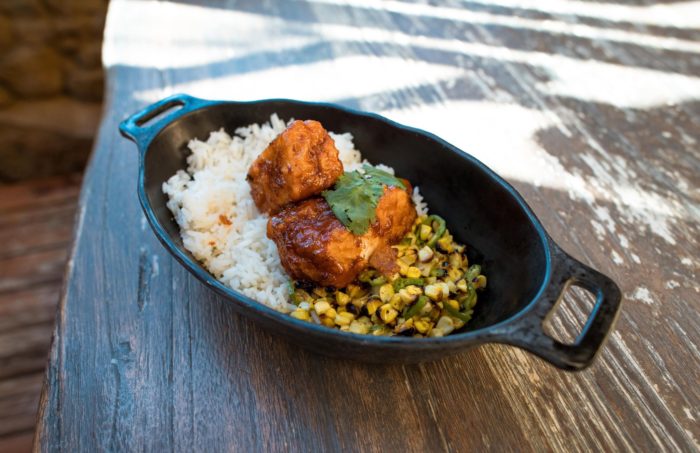 # 1 – Rise of the Resistance
As far as I'm concerned, you can debate what your favorite themed land at the parks is. I can make the case for several. However, in mind there is a clear case for what is the best single attraction in all of Walt Disney World, and that is Rise of the Resistance. The queue and attraction itself bring guests into the world of Star Wars in a way that Smugglers Run can't even match. All the little details are perfect, and the scope of the attraction is so large that it all but transcends being just a "theme park ride" and becomes an unforgettable experience.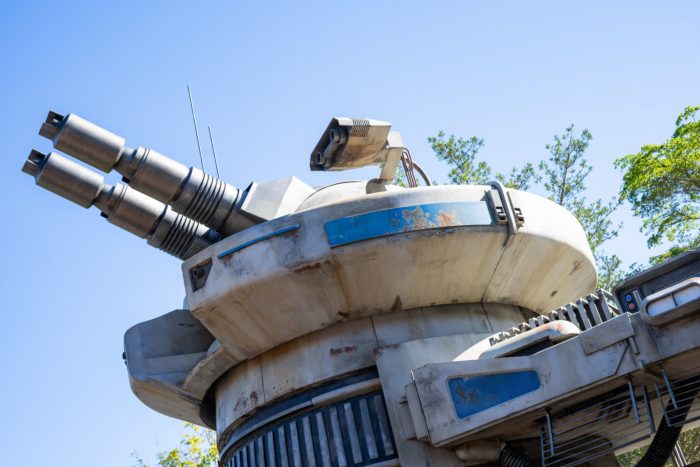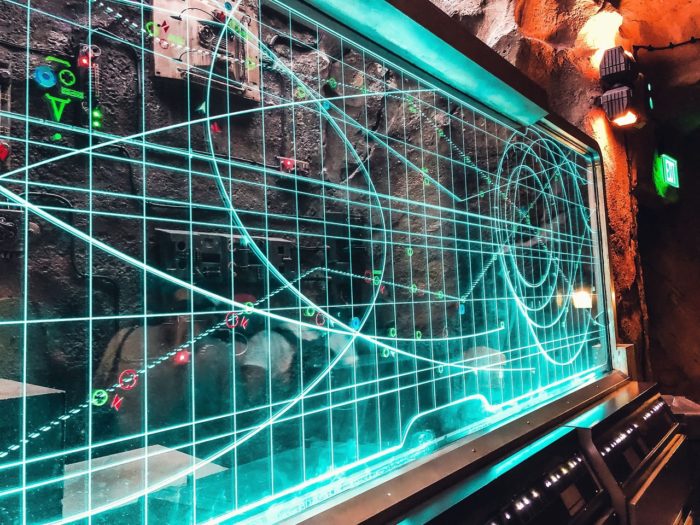 The preshow features BB-8 and Rey. The storyline of the attraction is that we are recruits of the rebel alliance, and we are being given details of our mission.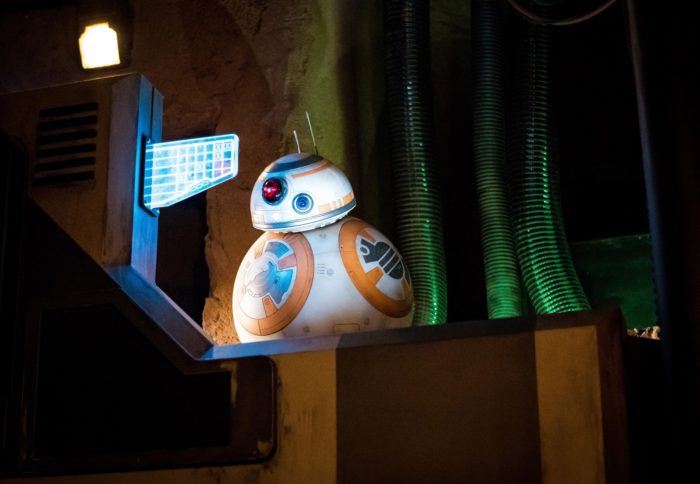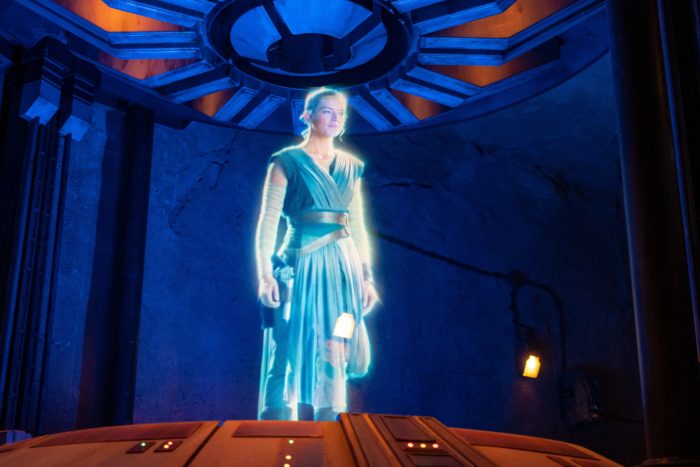 Our mission is to rendezvous with General Leia on another planet. To get there we are loaded onto a rebel ship, led by General Bek and piloted by Nien Numb. There are well over 50 audio animatronics in Rise of the Resistance, and Bek is just incredible.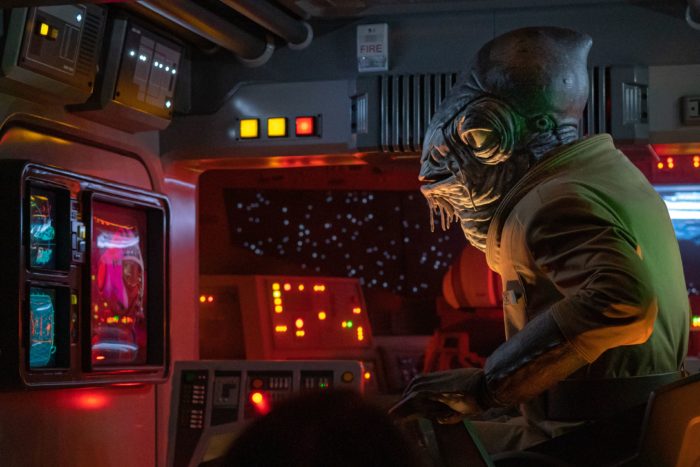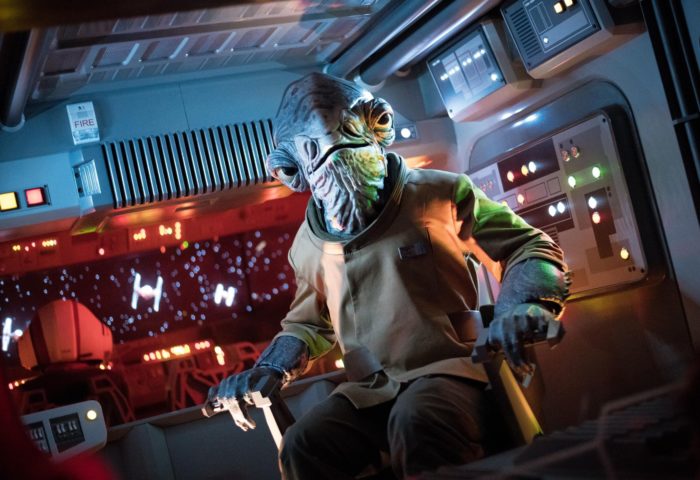 What happens next originally blew my mind. Our transport is "captured" by the First Order and we are brought aboard a Star Destroyer. When we leave the rebel caves to enter the transport, we enter from one side of the ship. On the other side there is a door. We've all been on a million theme park rides, and I assumed we would exit the opposite side to enter whatever experience we were about to encounter next. NAY NAY. The door which we walked in through reopens to reveal that we are now on the Star Destroyer. I could not believe my excitement the first time I was on this attraction and I excitedly told my girlfriend, "we came in through that door!" She, like many other non theme park fans I assume, didn't really care how "the sausage was made" and was completely nonplussed by my enthusiasm.
Once entering the Star Destroyer, we are led to a hanger which has one of the most impressive moments in any theme park attraction. As prisoners of the First Order, the interactions with Cast Members can be memorable as they get to truly portray a villainous performance while leading us to our cells for interrogation. Just as a good skipper can make a good Jungle Cruise ride a great one, or how creepy Haunted Mansion/Tower of Terror CMs help elevate those experiences, you'll appreciate the Rise of the Resistance Cast Members who relish being a "heel."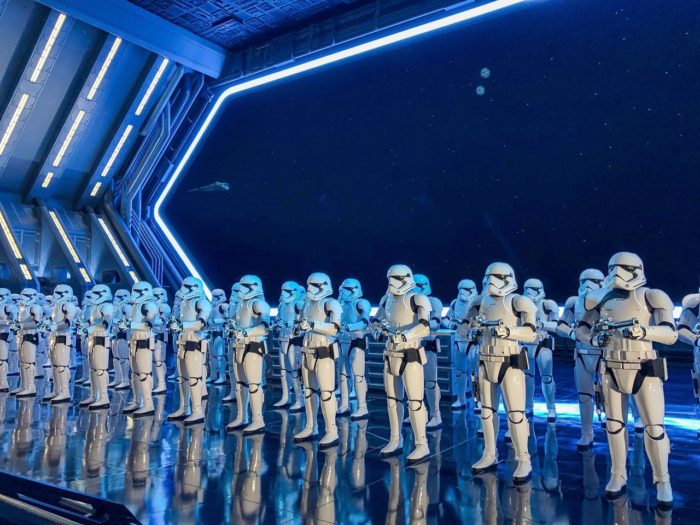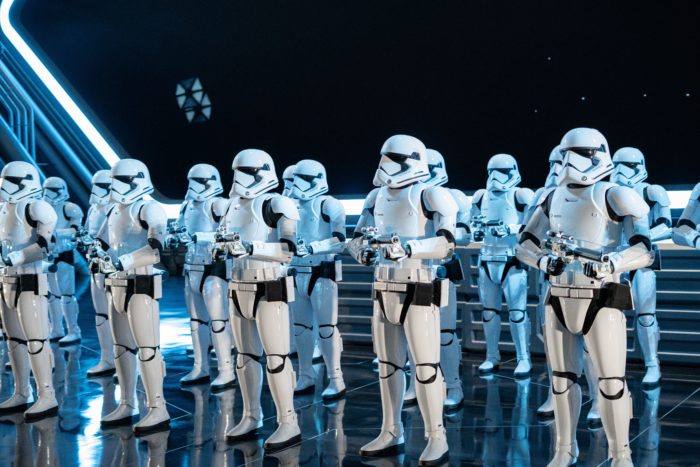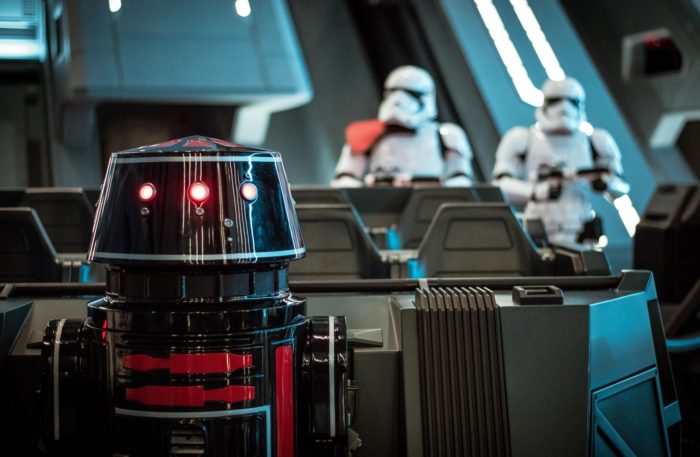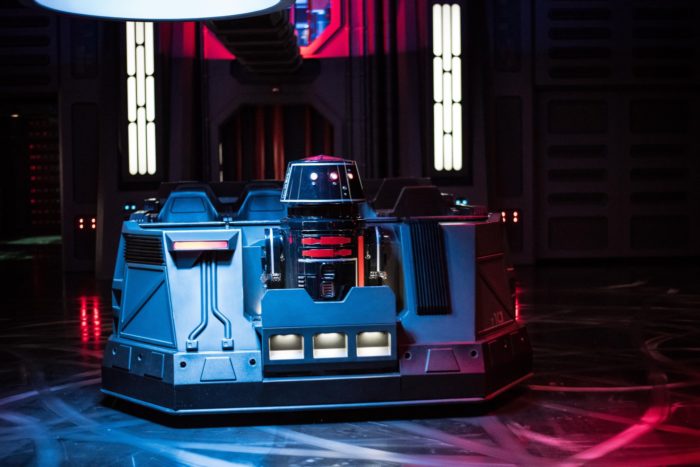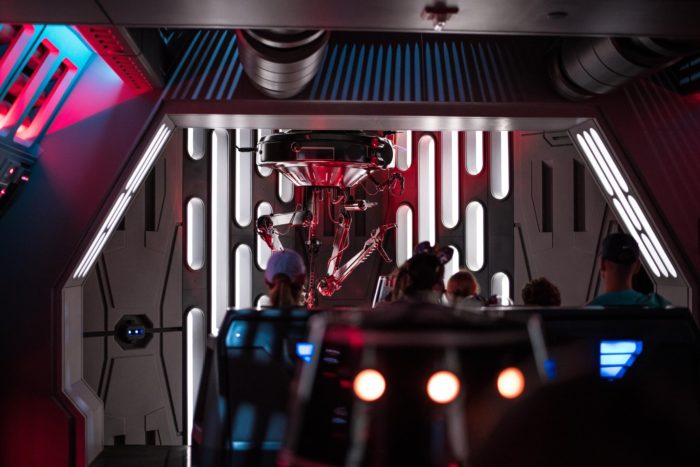 Rise of the Resistance is loaded with characters from the most recent Star Wars trilogy, including Kylo Ren, General Hux, Finn, and Poe Dameron.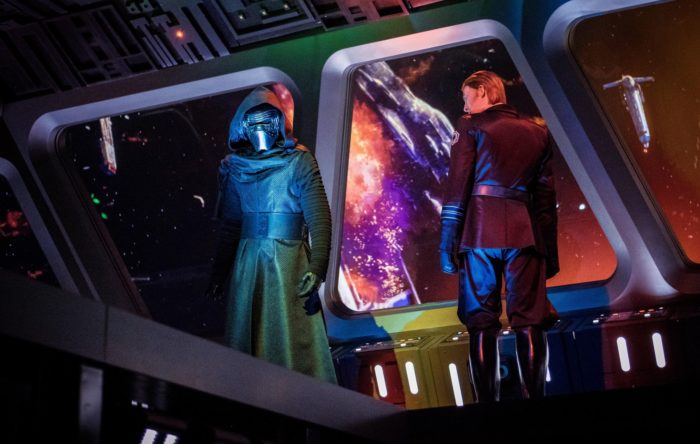 I remember in the 1990s when I first saw the AT-AT outside Star Tours in DHS, and just loved it from a fan's perspective. The battle on Hoth in Empire Strikes Back with the AT-ATs is one of my favorite scenes in any Star Wars film. When we encountered full size AT-ATs, I felt like my heart was going to explode from so many wishes being fulfilled at once. The escape from the Star Destroyer in Rise of the Resistance is everything about the Star Wars movies that people love, non-stop action filled with breathtaking moments.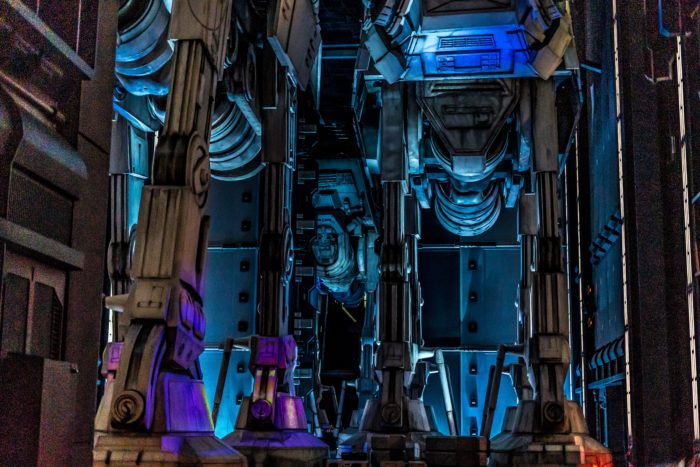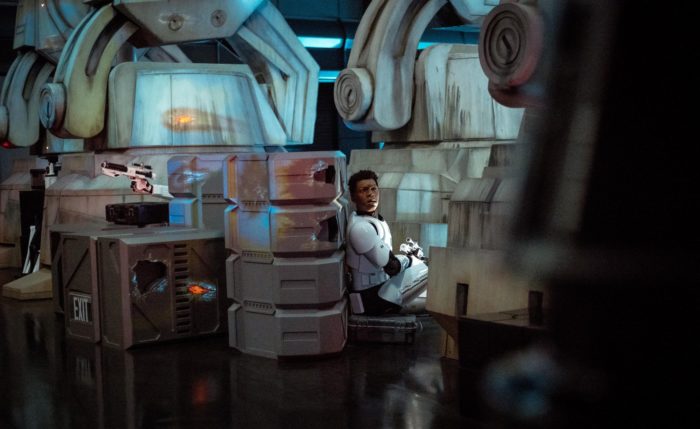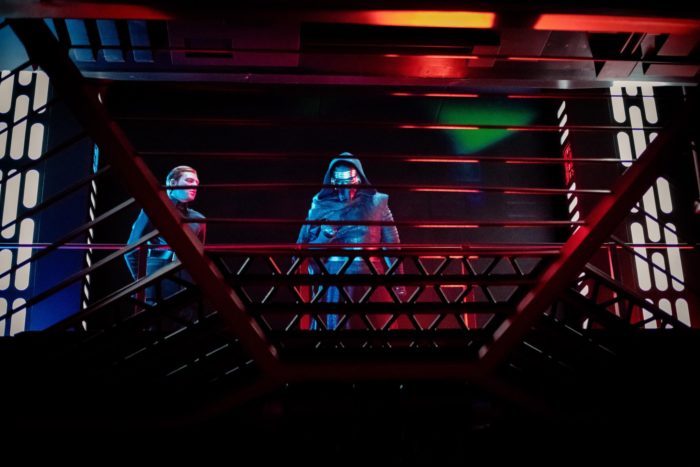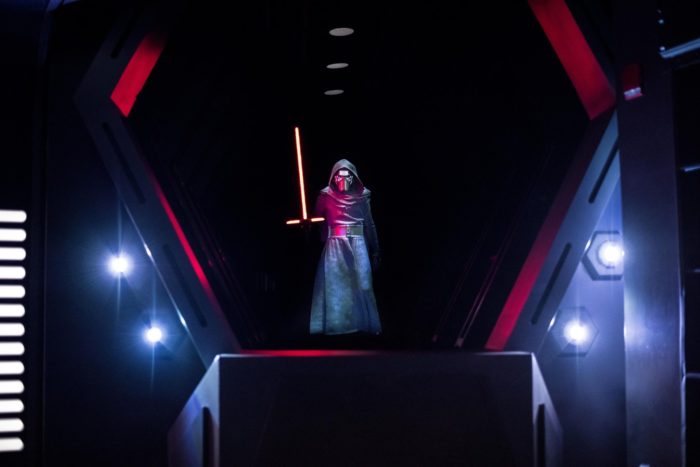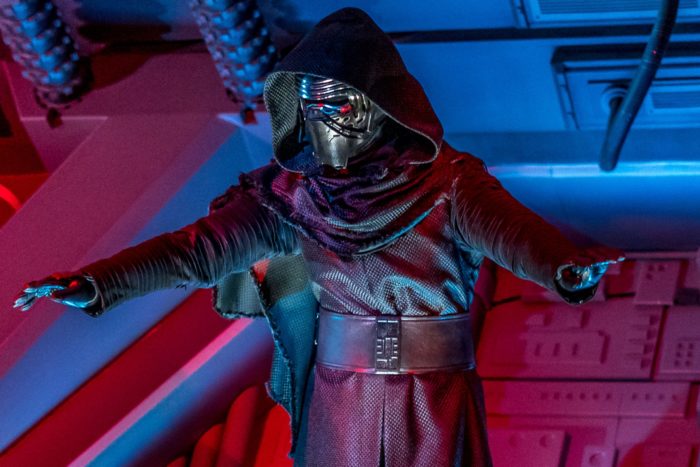 The "windows" of the Star Destroyer always give a great feeling like you are actually looking out into space.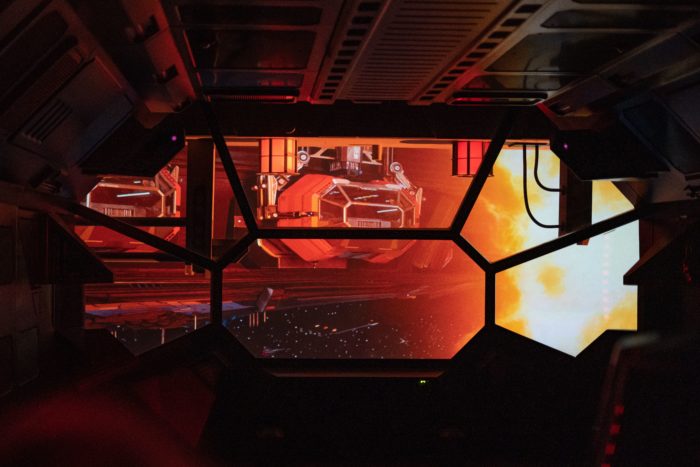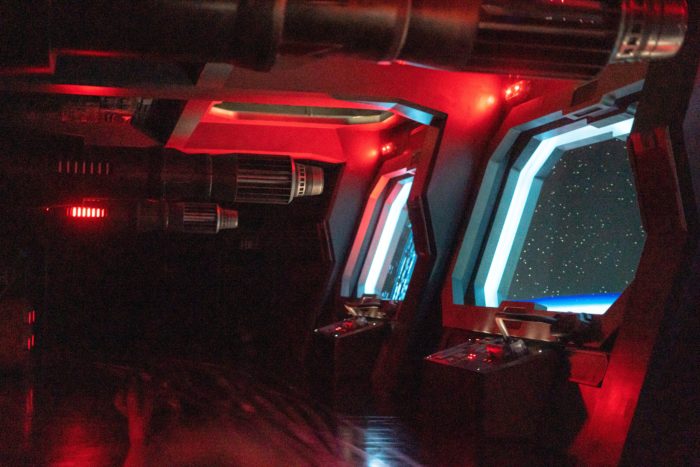 The end of Rise of the Resistance has us getting into an escape pod and crash landing back on Batuu. There we find that General Bek has arrived safe and sound as well.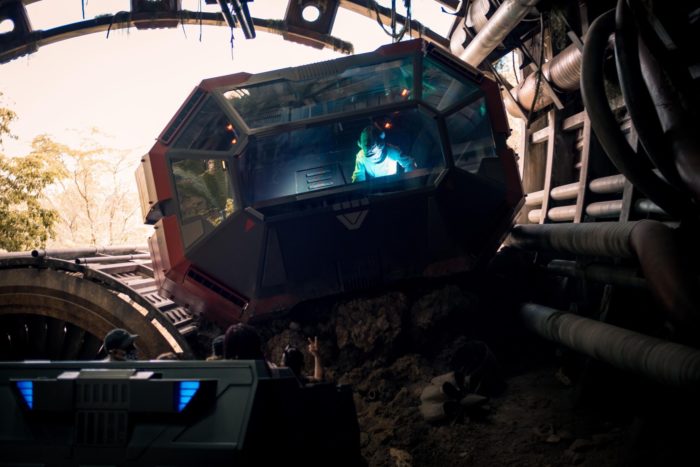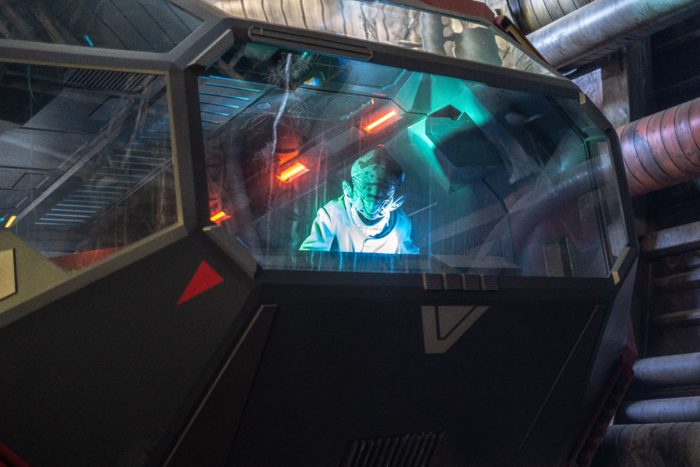 Even your last moments in Rise of the Resistance are filled with the same attention to detail you get throughout the ride. The attraction is not just a "home run," it is a momenumental achievement in the history of theme park attractions that will be hard to top.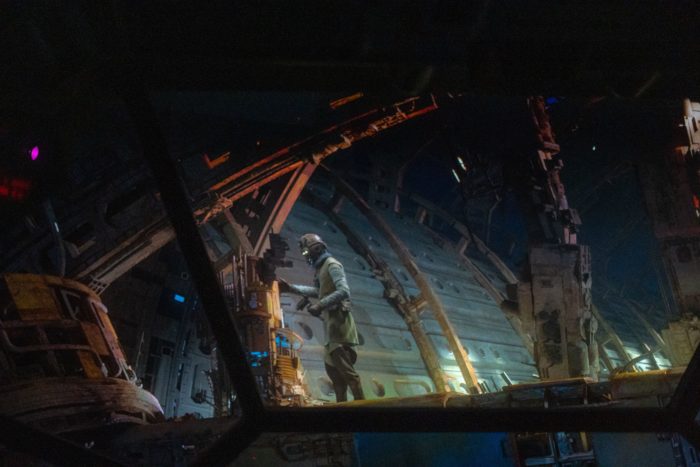 HONORABLE MENTION – The Coke Bottles
Regular readers of this fine blog series know how much I love theme park merchandise. My favorite pieces of merch are when you get some really cool that you can easily travel with and is relatively inexpensive. Take the Chocolate Frogs from the Wizarding World, just a perfect combination of every factor needed for a great theme park item. For Galaxy's Edge, Disney took something we see in every theme park and yet found a unique way to present it for the Star Wars universe. The "thermal detonator" bottles for Coke, Diet Coke, and Sprite are just beyond perfect. The design combined with the Arubesh language makes you know exactly what it is, but also doesn't take you out of the story.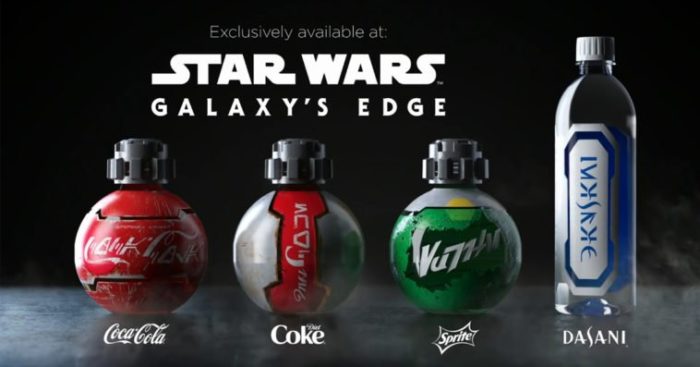 At TouringPlans, there is an internal battle between Guy Selga and myself over who is the biggest Star Wars nerd fan. Regardless of who actually is the biggest fan (I am), it's always good to see the unbridled passion that Galaxy's Edge can bring out of anyone who loves the Star Wars brand as much as we do. Enjoy this video of Guy doing a review of the Star Wars Coke bottles.
So there you have it: Six Reasons we Love STAR WARS: GALAXY'S EDGE! See you next weekend for the latest installment of the SATURDAY SIX, where we'll look at something fun from the world of Disney and Universal. If you had a good time, you many want to check out our monthly THEME PARK ENJOYMENT INDEX series. You can also follow Your Humble Author on Twitter (@derekburgan).
*When Disney purchased LucasFilm they did not get the rights to A New Hope, which was still owned by 20th Century Fox. Disney later purchased Fox in 2019.
If you enjoyed this article, you will surely like the following: 
SATURDAY SIX Presents: The Do's and Don'ts of Star Wars: Galaxy's Edge (featuring David & Derek)
The SATURDAY SIX Looks at the REAL Reasons Disneyland "Feels" Less Crowded After SW:GE Opened
How To Survive Star Wars Weekends In Six Easy Steps
Special Thanks to The Elite Brandon Glover, Digital Maestro Scott Walker, the bio-est of all reconstructs @bioreconstruct, Captain Cruiseline Scott Sanders of the world famous Disney Cruise Line Blog, my personal protege Hunter "Elvey" Underwood, artist @SonderQuest, the SAT SIX Fun Squad of Parkscope Joe and "the Dadalorian" Nick, hot shot Michael Carelli, charter member of the Universal Four @Nitro230, and Hermione Granger's tutor Megan Stump for their invaluable assistance with this article. Absolutely no help was added by SeaWorld Influencer @SuperWeenieHtJr. The SAT SIX is inspired each week by goofballs Aengus Mackenzie and LitemAndHyde and you Potterheads will  enjoy Meg's other blog work over at the Central Florida Slug Club.