SATURDAY SIX: Six Disney Obsessions We Just Don't Understand
This week's SATURDAY SIX looks at Six Disney Obsessions We Just Don't Understand. As resident theme park fans, we here at the Saturday Six understand obsessions. We collect park maps. We save our old hotel room keys. We get a new Disney ornament for our Christmas tree every single year. However, there are some Disney obsessions we don't quite understand fully, and today we're going to look at six of them. (PLEASE NOTE:  these views have been determined after an exhaustive study by the Saturday Six staff and do not necessarily reflect the view pioints of TouringPlans as a whole or any other individual, especially Len Testa who thinks we are nuts with # 3…)
# 6 – The Turkey Leg Phenomenon
Now, the Turkey Leg made our list of the Top Six Most Iconic Snacks at the Magic Kingdom, but what we don't understand is all the ancillary products that have also come out for the turkey leg, including wallets, hats, t-shirts, pins, sweatshirts, décor,  and air fresheners…yes, AIR FRESHENERS.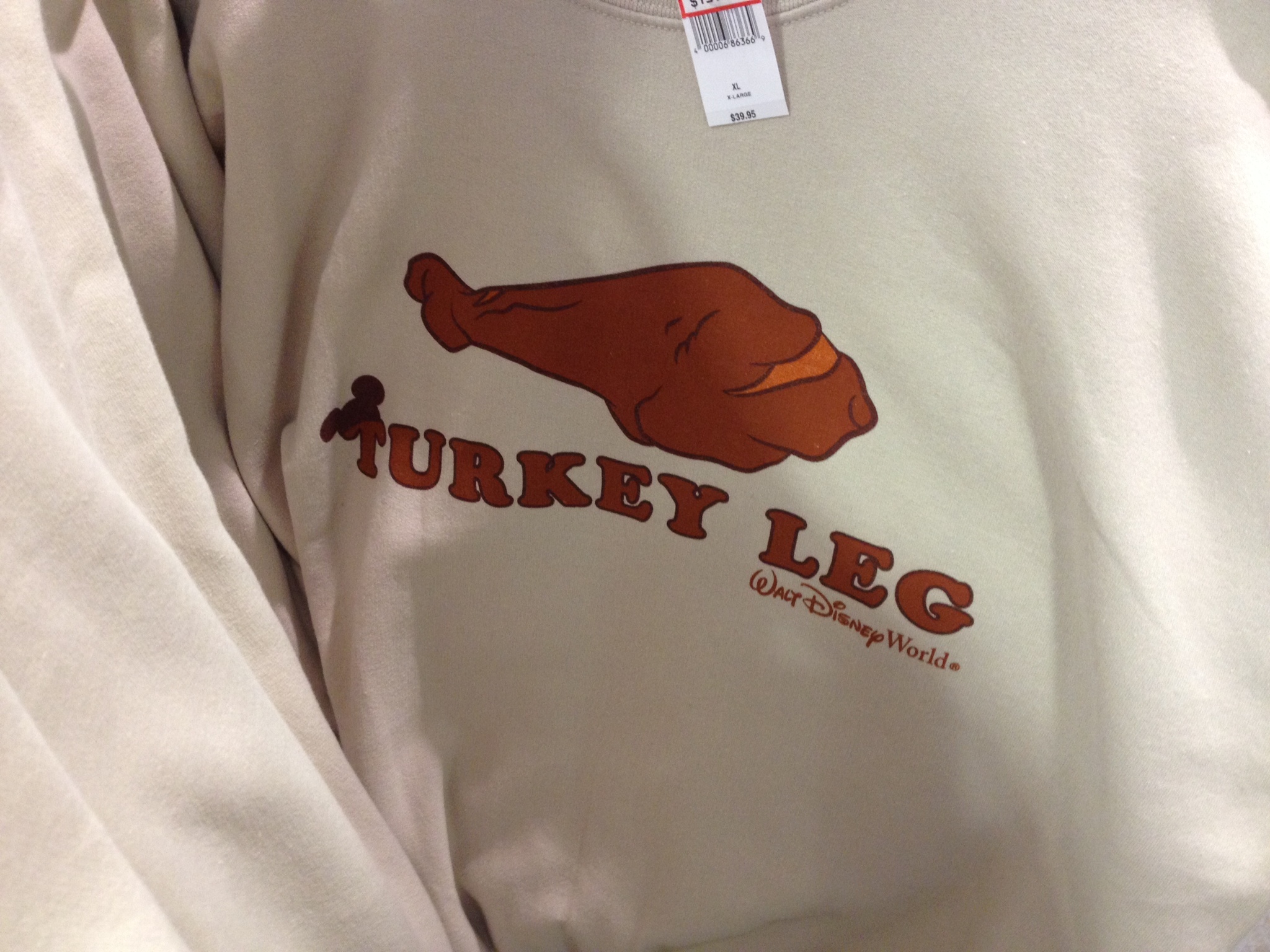 Who is buying this stuff? Who outside of Oscar Meyer himself wants his car to smell like a turkey leg? Even the legendary Dole Whip doesn't seem to have a fraction of the merchandise that the turkey leg does. May we suggest an immediate stoppage of any future turkey leg products and instead look at other food items on Disney property, including the cronut, arancini, zebra domes or school bread?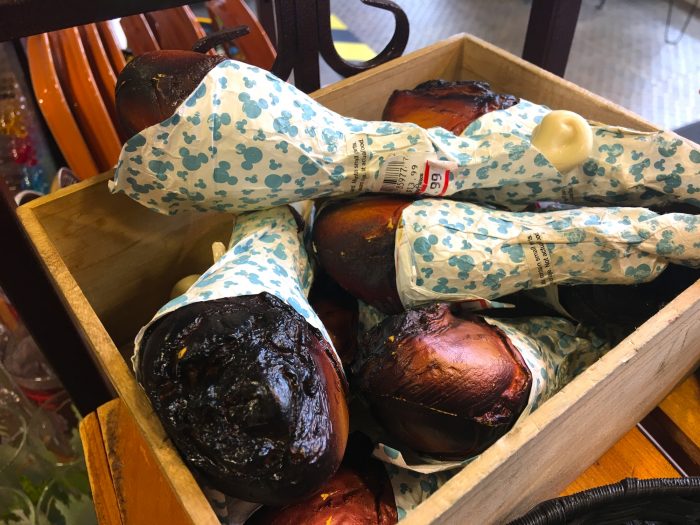 # 5 – Disney's  Contemporary Resort
One of the most amazing theme park hotels ever made, does Disney's Contemporary Resort of today justify the price you have to pay for a room?  It doesn't seem to matter what Disney charges; we tried to book a room for Saturday, January 18, 2014, to get a price quote and got No rooms available. So we tried Saturday, January 25, and got prices starting at $361 per night but quickly jumping up to $469 and $559 for rooms not looking out at a parking lot. Club Level? $700. Keep in mind many of the more expensive rooms were already sold out. This is in January, what most of us would consider an off-season.
You're paying Deluxe level prices, but you are getting a level of traffic and noise that the Grand Floridian and Polynesian don't suffer from because of Bay Lake Tower, Chef Mickey's, and how the Contemporary is laid out. Fantasia Gifts is closer to the Universal's temporary Studios store than the well done gift shops at other Disney resorts.
There are a lot of positives to staying at the Contemporary, but is it worth the prices you'll be paying? We're not exactly sure on that one.
# 4 – Jack and Sally Meet and Greet
Meet and greets are becoming a larger part of the theme park experience by the day, to the point where they have been incorporated into the FastPass+ system. Gone are the days of just running into characters; now you need to plan out your trip if there are certain characters that you or your kids must meet, as some of the characters draw extremely long lines. One of the biggest draws currently is Jack Skellington and Sally from The Nightmare Before Christmas. In 2012 Jack and Sally were at Downtown Disney and drew huge lines as guests waited hours to meet them. Last year they moved into the parks as special characters for the Mickey's Not-So-Scary Halloween Party and again drew big crowds with waits of up to three hours.
Are they worth it? Rare characters are fun to meet, and recently runDisney marathon runners got to have pictures taken with Launchpad McQuack and Darkwing Duck, two characters who seem to be locked in the vault with the movie Song of the South. For the Saturday Six staff, our biggest hurdle in justifying these wait times for Jack and Sally is that Tim Burton's movies just don't scream "Disney."  Everyone loves Johnny Depp's Jack Sparrow, but who is clamoring for his portrayal of the Mad Hatter in Tim Burton's Alice in Wonderland? Maybe it's just us, but while we can see wanting to wait hours to get a picture with all the Seven Dwarfs,  Huey, Dewey, and Louie, or even Chicken Little, waiting a long time for Jack and Sally just doesn't make sense. Not to mention just looks more than a little bit creepy, right?
# 3 – IllumiNations: Reflections of Earth
We can almost hear the hate mail being typed now, but – hold on – we're not saying IllumiNations is a bad show, just that it's the same show we've all seen a thousand times and needs to be updated, if only to change the seemingly never ending slow part in the middle. [Len responds: "On behalf of all IllumiNations fans, we'd like to thank Derek for his time here at TouringPlans.com, and we hope he gets the psychological counseling he so obviously needs."]
# 2 – Vinylmation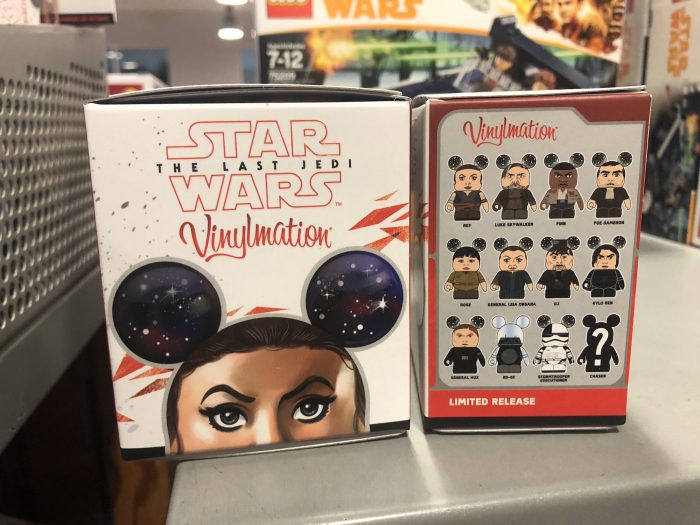 There are almost an unlimited amount of things to collect in the Disney fan universe. Pins, plush, Mickey ears, prints, statues, "toothpick holders," golf balls and pretty much every other item you can imagine.  One of the more popular collectibles is vinylmation, which is so popular it has an entire store at Downtown Disney – D-Street – dedicated to it.
No one is a bigger fan of the classic design of Mickey Mouse than those of us at the Saturday Six. He is one of the most recognizable characters in the world. However, the "Mickey  Mold" that Disney uses for its vinylmation series just makes almost all of the other characters just look weird. The individual artists do what they can, but they are severely hampered by the unique shape of Mickey Mouse, especially his ears. Disney has put out the "Park Starz" series of vinylmation, where the artists can create any design they want without being shackled by any mold, and we think these are incredible across the board, with our favorites being Orange Bird, Captain Rex from Star Tours, Big Al, and The Bride. Regular vinylmation though? They can all be thrown in that landfill with all those unsold Atari 2600 E.T. cartridges.
# 1 – Toy Story Midway Mania
Toy Story Midway Mania is a good ride, but it has the long waits of a great ride. The mad rush to TSMM is the closest thing on property to Pamplona's running of the bulls, and recently Len Testa described the amazingly fast disappearance of TSMM legacy FASTPASS tickets on an episode of WDW Today. Walt Disney World is full of incredible attractions. Whether it's Tower of Terror, Splash Mountain, the Haunted Mansion, Space Mountain, or any one of a dozen rides that clearly show us the "Disney Difference," TSMM is just a screen-based shooter that has variations on the exact same game throughout.
So there you have it: Six Disney Obsessions We Just Don't Understand. See you next weekend for the latest edition of the Saturday Six, where we'll be looking at the upcoming Diagon Alley over at Universal Studios Florida. If you had fun, be sure to check out The Magic, The Memories, and Merch! articles or, for your listening pleasure, check out Pardon the Pixie Dust podcast.
Special thanks to Morgan Crutchfield and Universal NOW!'s Brandon Glover for their assistance with this article.