Top 3 Things We Ate at Disney This Week, September 12, 2021
The TouringPlans in-park team gets to try a lot of food and drink. From quick service locations to table service meals and snacks in between, we try so many different foods to help keep information on our site up to date. Sometimes foods and drinks are wonderful. Other times, not as much. But what really rose to the top? Here's our top 3 food or drink options the in-park team sampled this week.
Ice Cream Margarita at La Cava del Tequila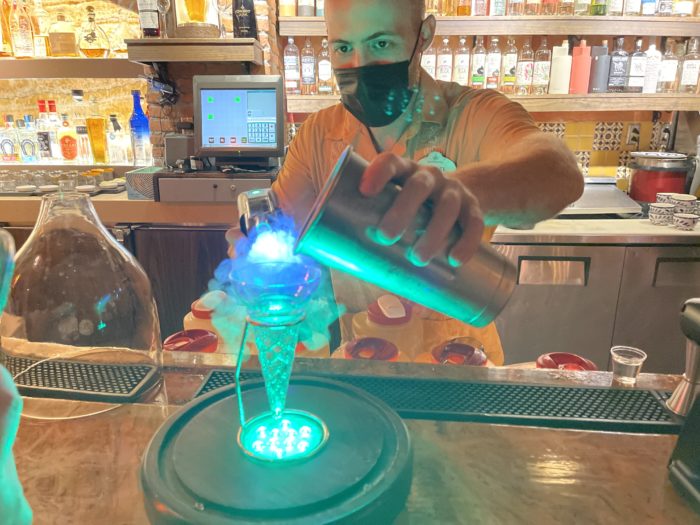 We're so excited about this drink that we got to sample before it is available to the general public. The ice cream margarita is simply delicious, and comes with a cloud "bubble" of coffee-scented smoke. You'll enjoy the taste of the drink, but the presentation will blow you away. No price has been set yet for this drink, but it will be available at La Cava del Tequila in EPCOT's Mexico pavilion on Wednesdays starting September 22.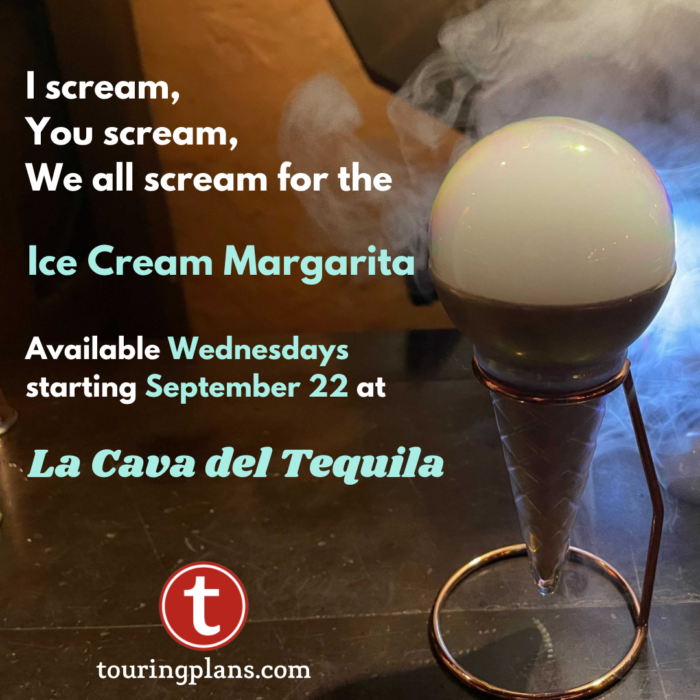 Halloween Piñata at The Ganachery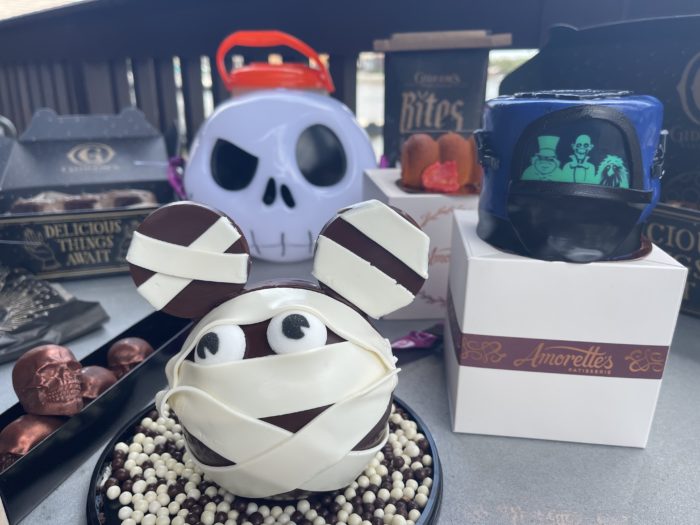 According to Chrissy, I don't know that I've ever said anything negative about a piñata from The Ganachery and I won't start today. Chef Amanda was there and she's the reason everything is perfection. The chocolate piñatas are so much fun presentation-wise, and this year's Halloween offering of a "Mickey Mummy" is no exception. Plus, you get all those delicious treats inside!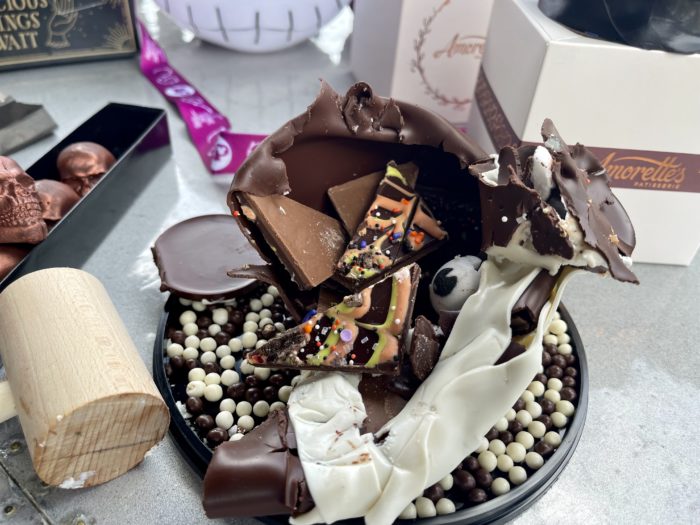 Fresh Fruit Waffle Sandwich at Sleepy Hollow Refreshments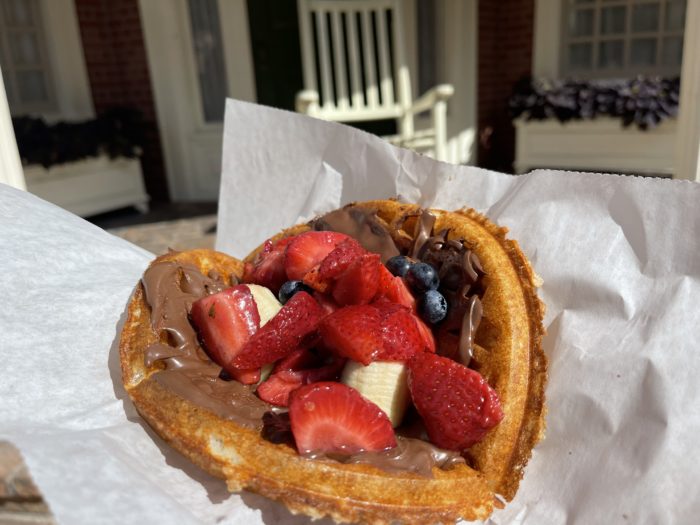 It's an oldie but a goodie — a delicious fresh-made waffle covered with chocolate-hazelnut spread and then topped with strawberries, blueberries, and bananas. Whether this is your breakfast of champions or just a mid-morning snack, there's a reason why it is so popular. It's sinfully good!
That's just some of the amazing things we've eaten this week. Have any suggestions for us next week? Let us know in the comments.