Universal Orlando for Newbies – Touring with Adults Over 30
Whether you are a long-time Walt Disney World guest looking to switch your vacation up or visiting Orlando for the first time, planning a visit to Universal Orlando Resort poses a lot of questions. Today we will discuss the best best for young adults at Universal Orlando.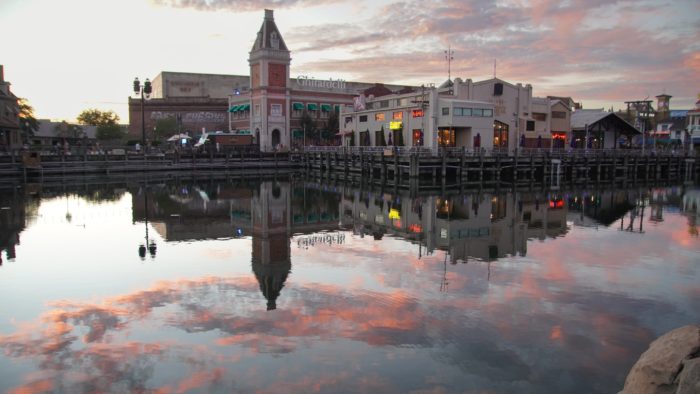 Who Do We Count as Adults over 30?
This will shock you: we consider adults over 30 anyone who is an adult… and over 30. Oh, and under 62, which is the cut-off for senior citizens. This is our most broad age range, encompassing over 30 years, traveling in single-person to multi-generational households. The age range and travel group might be wide, but they all enjoy the same things in the parks:
Shows – This is the first group we see more of Universal's stage shows appear on the lists. These include Horror Make-Up, Bourne, Celestina Warbeck, Beedle the Bard, and more.
Exploring Lands – Diagon Alley, with all its nooks and crannies, is the #1 rated experience at Universal Studios Florida by Adults Over 30.
LOVE Rollercoasters – Seriously, the top-rated attractions in both parks are rollercoasters.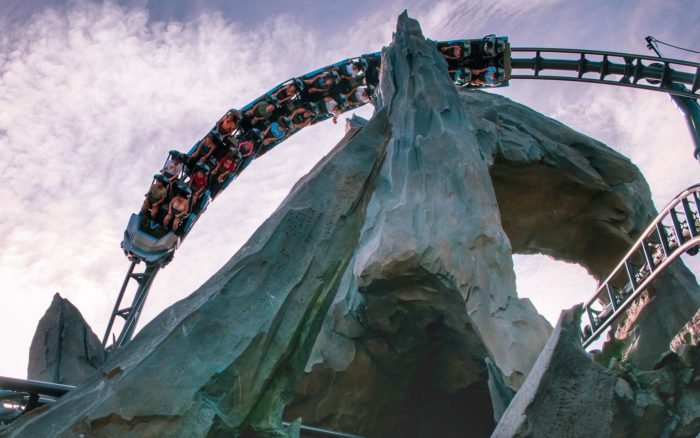 Rides
Universal's rides vary from carnival rides to epic adventures, quaint dark rides to thrilling roller coasters. To find the best attractions for Adults over 30 we look to our decades-long running attraction surveys. The following are the rides rated the highest:
This list should look a little familiar, it's very similar to our Young Adults lists. Gringotts and VelociCoaster rank tops at their respective parks, with Hogwarts Express appearing high at both parks (we only list Hogwarts at USF as the highest-ranked of the two). Two small changes: Over 30s  (correctly) rank Revenge of the Mummy over Hollywood Rip Ride Rockit. They also (incorrectly) rate Popeye & Bluto barely higher than Spider-man, squeaking it into the top five.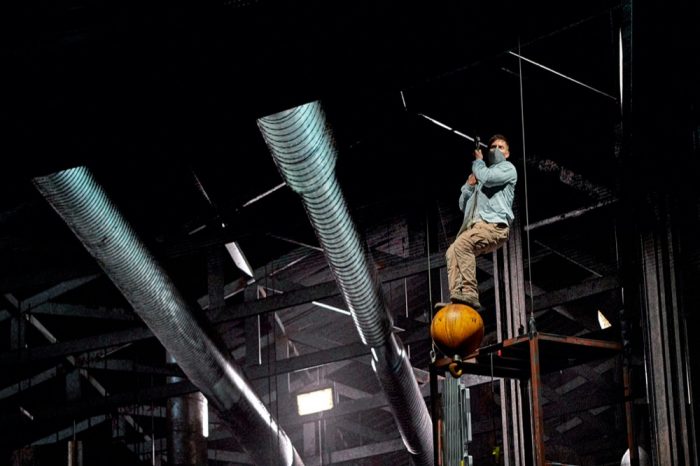 Lands & Shows
Another non-shocking statement: guests over 30 also love the shops, food, and wand stations of Diagon Alley. We suggest scheduling around an hour to tour Diagon Alley, 90 minutes if you want to watch the two shows in the land.
Adults also love shows, especially the Bourne Stuntacular in Universal Studios Florida where it is rated in the top three attractions in the park with 4 1/2 stars. We also recommend the Horror Make-Up Show (the scariest thing in the show is "horror" in the title) and Blues Brothers in Universal Studios Florida and Poseidon Fury in Islands of Adventure.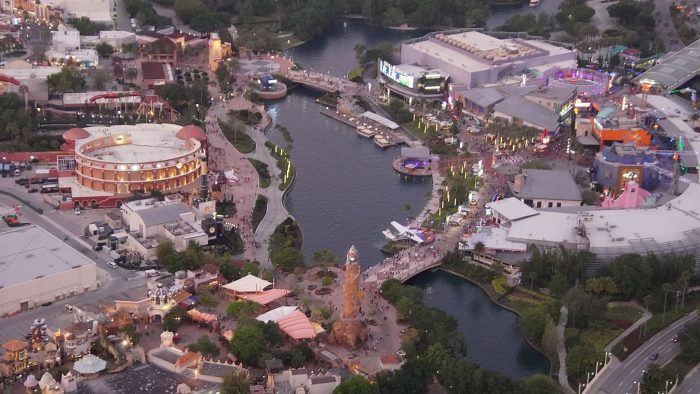 CityWalk
Dining at Universal is generally more affordable than at Disney, but you will not find the same Deluxe Dining options like Victoria & Alberts or Citricos. We recommend these CityWalk establishments for adults over 30:
Vivo Italian Kitchen – Open for dinner service, this restaurant receives the highest ratings by readers at CityWalk. Features fresh pasta made daily, pizzas, and other rustic Italian dishes.
Cowfish Burger & Sushi Bar – Who knew sushi and burgers would make a good combo? A solid spot when everyone cannot agree on what to have, Cowfish has a little bit of everything sandwich and sushi related.
Bigfire – Specializes in meat cuts cooked over a custom blend of wood for flavor. Large selection of wines and bourbon, too.
CityWalk has fewer shopping spots than Disney Springs, but do not skip the homewares at the Universal Studios Store.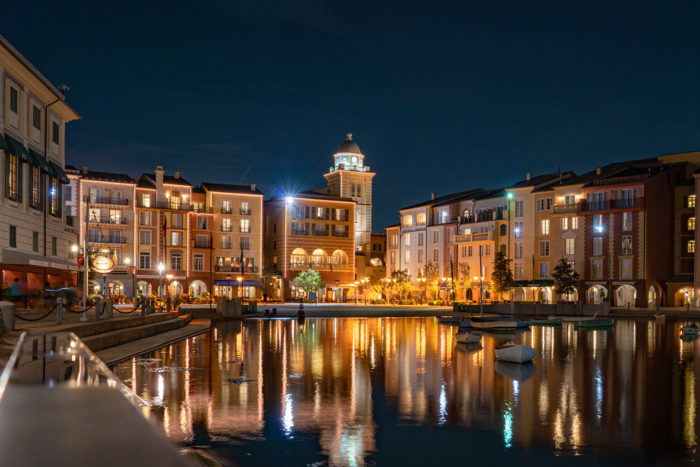 Hotels
Universal's hotels are more adult-focused than Disney's with ample bars, lounges, and restaurants to relax at. All Prime Value to Premier hotel pools have adults-only hot tubs and Loews Portofino Bay Resort even has an adults-only pool. These pools also feature rentable cabanas that include bottled water, fruit, a TV, shade, and chairs. The Value resorts, Endless Summer Surfside and Dockside, do not have hot tubs or cabanas.
All the Universal hotels are good options for adults but we believe these four are the highest on the list:
Portofino Bay – Universal Orlando's fanciest resort, offers three pools and several high-end dining options. Complimentary Express Pass included with your stay.
Hard Rock Hotel – Similar to Portofino but way more punk. Rockin' pool bar, high-end dining, and complimentary Express Pass included with your stay.
Sapphire Falls – In addition to the terrific Strong Water Tavern is a wonderful pool area and modern rooms.
Aventura Hotel – While the theme might leave some unimpressed, the Miami highrise-themed hotel includes a bar on the top floor with views of the resort and Orlando.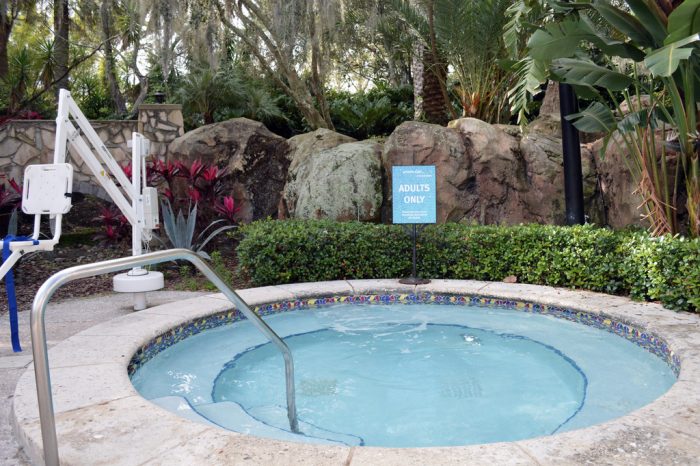 Vacation Preparation & Touring Tips
Review the attractions before your vacation to determine which to visit.
Start a walking regimen prior to your visit to build up their stamina for the parks.
Make sure of early morning and late evening touring to avoid lines.
Take mid-day breaks! Soak in pool time, naps, and refreshments before returning to the park in the late afternoon.
Remember to stay hydrated if you are consuming alcohol at the parks.