25 Drinks of Christmas – Day 19: ENCHANTED ORANGE DREAM at Skipper Canteen
The Christmas season is our absolute favorite time of the year. Growing up, one of the little things I loved most was getting an Advent calendar and counting down the days until Santa would be coming down the chimney. As I grew older, I had to leave Advent calendars in the rear view mirror,* but I still miss that daily countdown building anticipation to the big day. So, we're going to start a virtual Advent calendar here at TouringPlans. For 2022, we are going to countdown our favorite drinks at Walt Disney World and the Universal Orlando Resort.
Criteria: Drinks can be alcoholic or nonalcoholic. Drinks can come from any venue on the property. Bonus points are awarded for the atmosphere where the drink is served. Any drink with glow cubes is immediately disqualified. Ready? Let's go!
The Drink – Enchanted Orange Dream
Location – Jungle Navigation Co. LTD Skipper Canteen in Disney's Magic Kingdom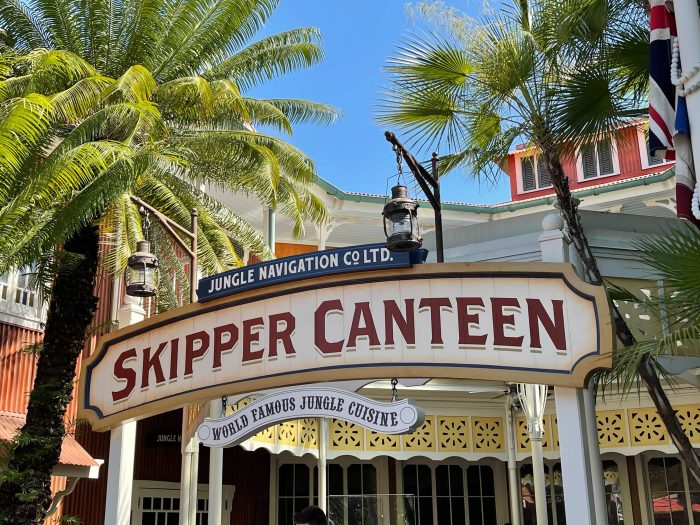 ENCHANTED ORANGE DREAM – Ingredients: DOLE Whip Orange blended with vanilla soft-serve and served with an orange candy rim.
Think of it like a liquid Creamsicle, and who doesn't want that?!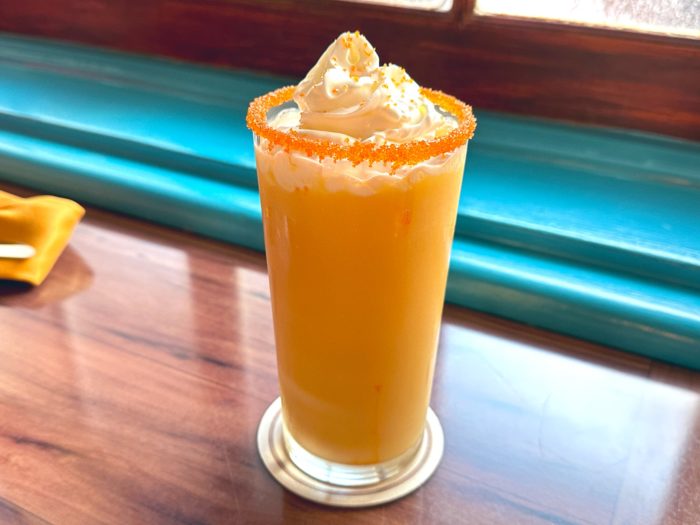 Come for the drinks at Skipper Canteen (which also happens to be one of the only places inside Disney's Magic Kingdom that offers alcohol,) but stay for the unique menu which is heads and tails about pretty much anything else you'll find in The World's Most Popular Theme Park.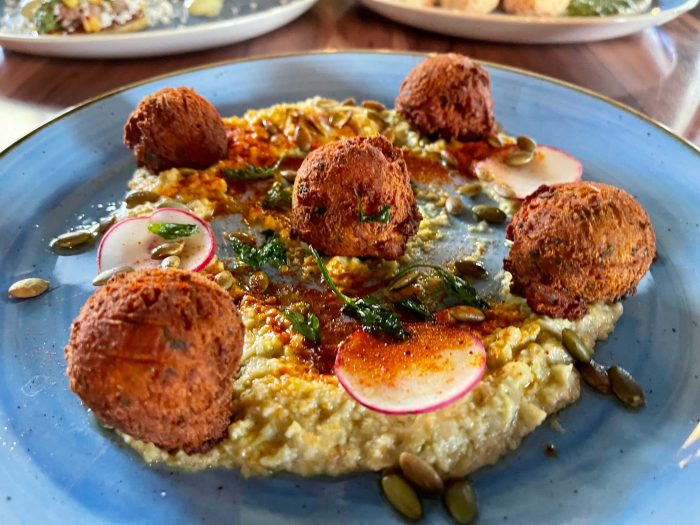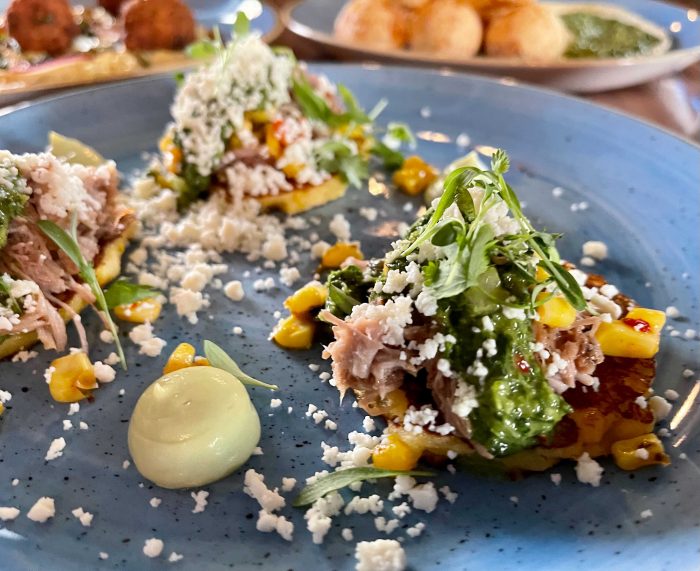 It's no shock that Skipper Canteen  has a lot of nods to the Jungle Cruise attraction, but one of the best references is the faux upstairs offices for Skipper Marc, Skipper Bill, and Skipper Harper. "Marc" refers to Marc Davis, one of the most well known Imagineers in Disney history. While Marc was involved in creation of the Jungle Cruise, he is also known for his design work on other beloved attractions such as Pirates of the Caribbean, the Haunted Mansion, and the Country Bear Jamboree.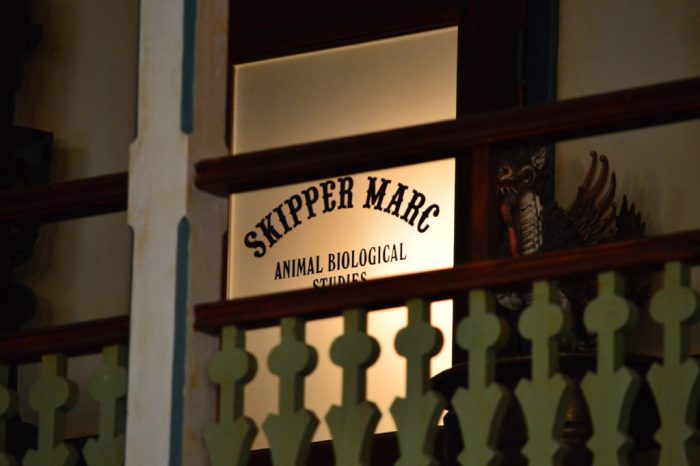 There is a ton of great artwork lining the walls of Skipper Canteen, but one of our favorite paintings contains several elements of the Jungle Cruise ride. In the forefront of the painting is large snake wrapped around a tree branch, which is just one of the many exotic animals you encounter along your cruise. In the background you see an actual Jungle Cruise boat making its way out of a Cambodian Temple. One of my favorite parts of every trip on the Jungle Cruise is going through this mystical – and creepy – temple. Not only does it have a unique atmosphere compared to the rest of the attraction, it is also the only part of the ride where the skippers aren't spieling, which also makes it stand out.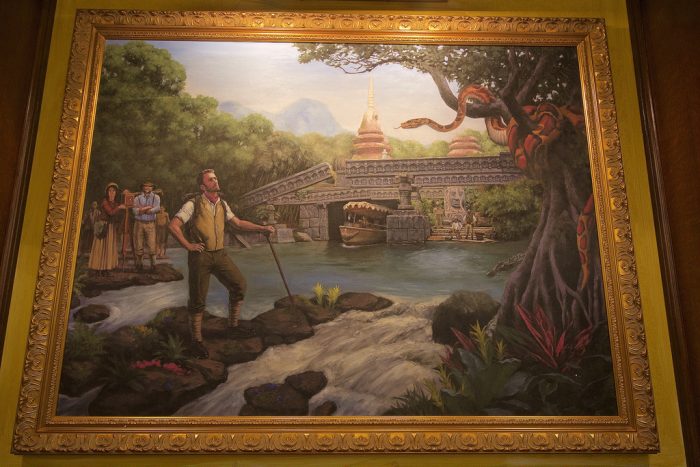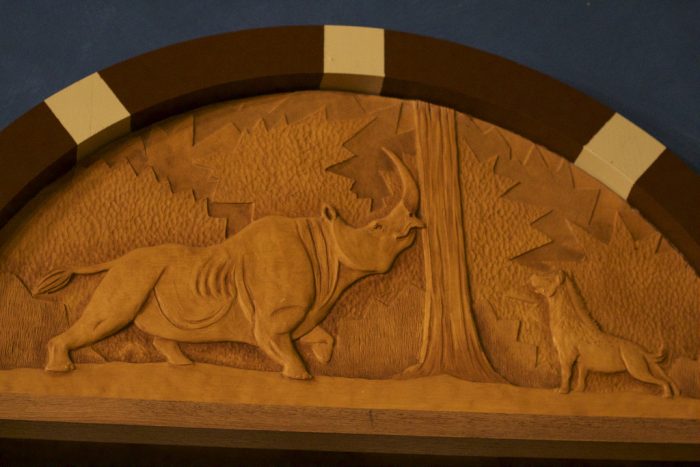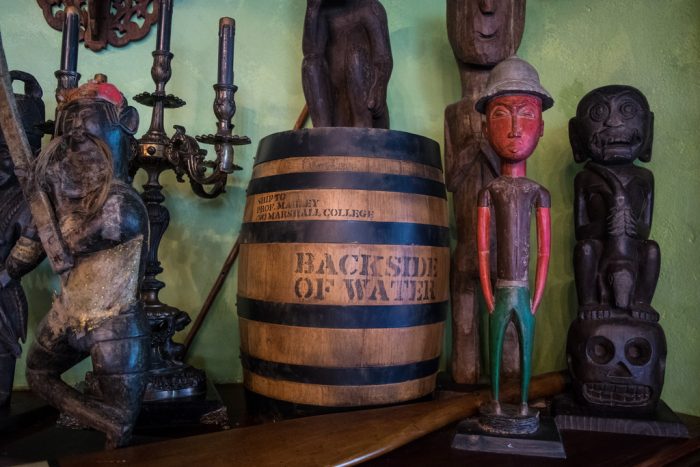 Looking through all the various books in Skipper Canteen will have you seeing references to Jungle Cruise neighbors the Little Orange Bird and the Enchanted Tiki Room.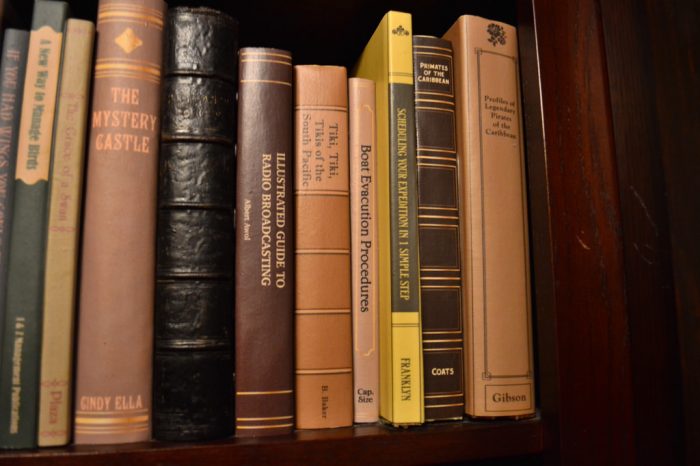 For hardcore Disney fans, the world building of the Society of Explorers and Adventurers (S.E.A.) is getting fun. Members of this group include Harrison Hightower III (of Tokyo Disneyland's Tower of Terror), Mary Oceaneer (of Miss Fortune Falls fame at Typhoon Lagoon), and Lord Henry Mystic (of Mystic Manor in Hong Kong Disneyland). The Jungle Cruise's own Albert Falls was also a S.E.A. member, and the group has a storyline tie-in to Big Thunder Mountain Railroad as well. It all stems from the beloved Adventurer's Club at the former Pleasure Island, but it seems as if more and more references of the group are being added to the Disney parks. Who knows, maybe we'll even get a dedicated S.E.A comic book in the future from Marvel's Disney Kingdoms line (we've already had one based on Big Thunder, Haunted Mansion and the Enchanted Tiki Room.)
The Skipper Canteen contains several references to the S.E.A. including an entire dining room dedicated to the group. There are S.E.A. fez hats that belong to several members, and there are books in the bookcase references S.E.A. projects (such as Treasures From The Manor by Henry Mystic.)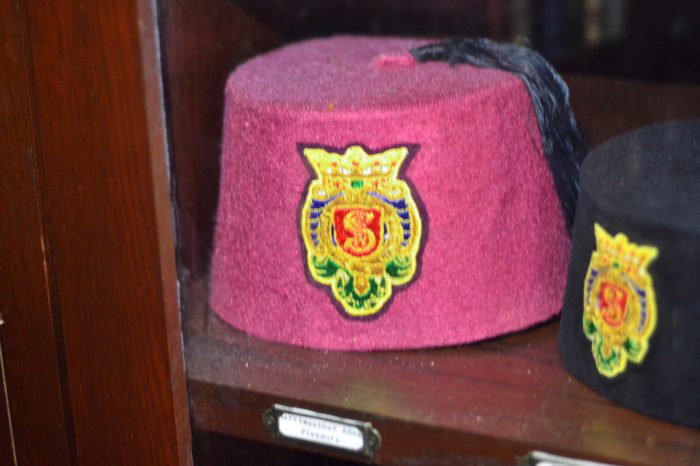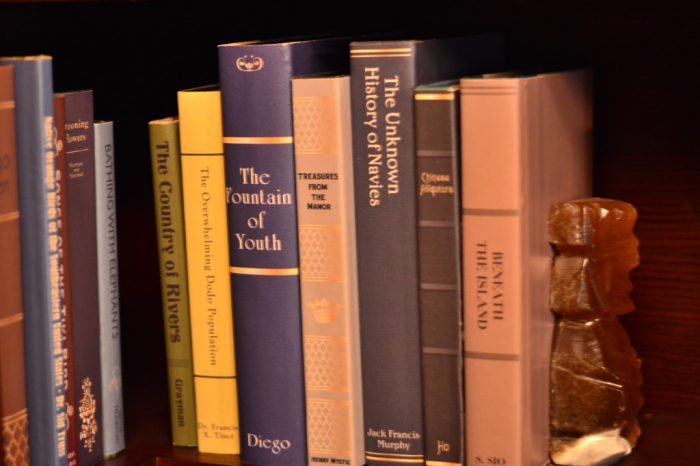 25 Drinks of Christmas TouringPlans Brought to Me…
See you tomorrow for the next entry into the 25 Drinks of Christmas Countdown, where we are going to head over to Animal Kingdom. If you had fun, be sure to check out any of our other fun series including Theme Park Hills to Die On, the adventures of David & Derek (theme park's Goofus & Gallant,) or the famous (infamous?) Theme Park Turkeys of the Year awards. for your listening pleasure, check out the Parkscope Podcast. Your humble author can also be seen producing typos at an inhuman rate on Twitter: @derekburgan
The 25 Drinks of Christmas series couldn't be done without an All Star team behind us including world class photographers Michael Carelli, Brandon Glover, Scott Sanders, and Hedghehog's Corner. The drink listing came from a double-secret blue ribbon panel comprised of SAT SIX Fun Squaders including: Megan Stump, Nitro230,The Man Formerly Known as @DrunkAtDisney, Bethany Vinton, Parkscope Joe and Parkscope Nick. As always, Digital Maestro Scott Walker was the cherry on top of the sundae.
*That is an absolute lie. I still buy an advent calendar every year with chocolates in it, and I also buy an annual box of Christmas Crunch, but we'll keep that between us.