Animal Kingdom Genie+ Survival Strategies for the Week of October 19th
Animal Kingdom is the park my family goes to when we just want to chill. Well, not literally – it's hot there. But it's the park where we do the least planning. We relax. We walk around and watch animals. We do attractions whenever the wait times drop. We watch shows. But if we were going to Animal Kingdom the week of the 19th, I'd suddenly be less relaxed. Disney announced that Genie+ is launching on October 19th. Boo! Now I have to figure out if that's something I need, and if so, how I'm going to use it. If not, what will the impact be on me anyway?
Wondering what this Genie+ is anyway? Check out the FAQs if you need to catch up. Here at TouringPlans, we're all about collecting, analyzing, and applying data to help your vacation go more smoothly. But until Genie launches, we can't help you with Genie data. What we can do is make some inferences based on historical data and give you a strategy, if not a step-by-step plan. We've dedicated each day this week to giving you two strategies for each park. The first is a strategy to tour the park without Genie+, and the second is a strategy to help you maximize your use of Genie+ in that park. Neither of these strategies will assume or suggest that you purchase Individual Lightning Lane Access. If you opt for that, you just skip the steps for those attractions.
How do I tour Animal Kingdom without Genie+?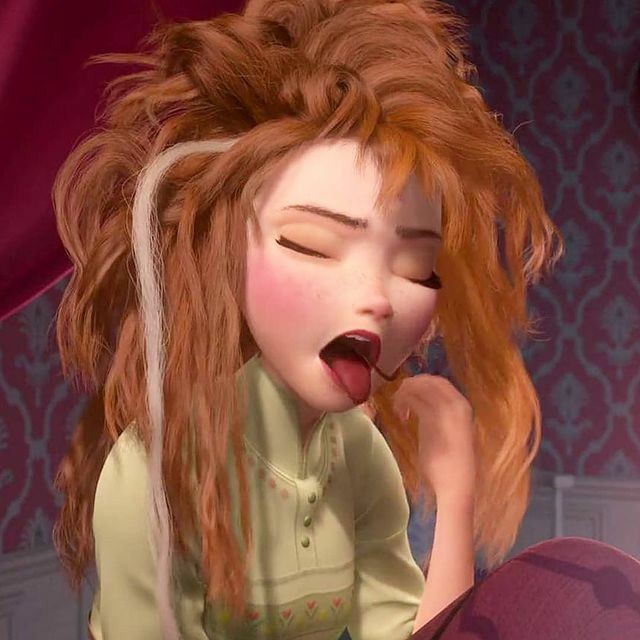 The good news is that Animal Kingdom has the fewest attractions that are eligible for Genie+. And there are just a lower number of attractions overall. Animal Kingdom has perennially been labelled a "half day" park. I tend to disagree, but it means it should be easy to plan a day, even without paying to skip lines.
If you have early entry, you get to arrive at the park at 7:30 am! If you're bold enough to arrive that early, go ahead and rope drop Flight of Passage. Most folks at Disney World will not want to be in a park that early, so the rope drop crowd shouldn't be too bad. If you arrive at 7:45 am or later, though, save it for later in the day. If you ride Flight of Passage, also hit Navi River Journey while you're there. Otherwise skip both.
If you arrive at 7:45 or later, or if you arrived early and experienced Pandora, your next step is to go to Kilimanjaro Safaris. When you arrive back, make your way to Expedition Everest next, and then DINOSAUR. This is a lot of walking early in the day, but it gets all of those attractions with potential waits out of the way and frees up the rest of your day.
At 9:45, you're back near Discovery Island and you can watch Winged Encounters. Then, you can make your way toward Africa and catch Celebration of the Festival of the Lion King at 10:30. If you arrived at rope drop, you've been in the park for 3 hours and you've already done 3 rides and 2 shows. Look at you go!
You've been awake for a long time and doing a lot of walking, so you might be feeling a little peck-ish when the show is over. Around 11, beat the lunch crowds and get something to eat. You're right near Harambe Market, which is a good choice.
After lunch, we've reached the hottest and most crowded midday hours. This is an excellent time to avoid the crowds and do some queue-less animal watching. Take your time doing Gorilla Falls Exploration Trail and then watch the epic adventure that is Kite Tails at 12:15. Next, explore Maharajah Jungle Trek, just making sure that you get back in time for the 1:30 showing of Feathered Friends in Flight. After the show, spend some time on the Discovery Island Trails and watching It's Tough to be a Bug!
In the mid-afternoon, catch the Wildlife Express to enjoy the Conservation Station and Affection Section – another part of the park that doesn't see many crowds. By the time you're done with that, it might be 3:30 or 4 and after you ride on Kali River Rapids, you've done the whole park! If you didn't arrive at rope drop, now is the time to hit Pandora and experience Navi River Journey. If you did arrive at rope drop, now is the time … for a nap. Or just a leisurely walk around the park, or a second (and third and fourth) safari. Bide your time, eat some dinner, and stick around for the night-time lights.
You'll definitely want to experience Pandora at night. Safaris near sunset are always a blast, and the 50th anniversary "beacons" on the Tree of Life are fun too.
How do I tour Animal Kingdom with Genie+?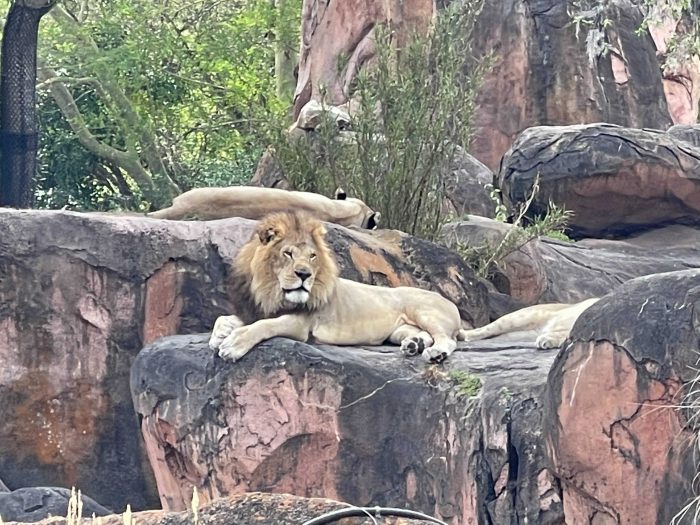 A note before we begin: This is the strategy that I've had the most trouble with. There are just so few Genie+ reservations that will actually save you time (especially on anything other than the highest-crowd days). Those are Navi River Journey, DINOSAUR, Kali River Rapids, and Kilimanjaro Safaris. On low-crowd days, like next week is supposed to be, that list narrows even further to just Navi River Journey and maybe Kilimanjaro Safaris. So I'll put a strategy below, but my real strategy would be one of the following:
Rope drop and just don't use Genie+ on your Animal Kingdom day.
Don't rope drop, but do pay for Individual Lightning Lane Access for just Flight of Passage. For my family, that could save us significant money since we'd just pay for two people to do it, instead of four humans needing Genie+ for the day
Purchase Genie+, start the day in Animal Kingdom and try to use two Genie+ reservations, and then hop to any other park, where I could make more use of Genie+
Here's the good news about Genie+ with Animal Kingdom – you'll be getting up early anyway, so you can head to the park when it opens! At 7 am, open up the app and grab a Genie+ reservation, ideally for Navi River Journey. Your rope drop strategy will be very similar to the non-Genie strategy. If you're there before 7:45, go ahead and hop into line for Flight of Passage. Otherwise, skip that step for now.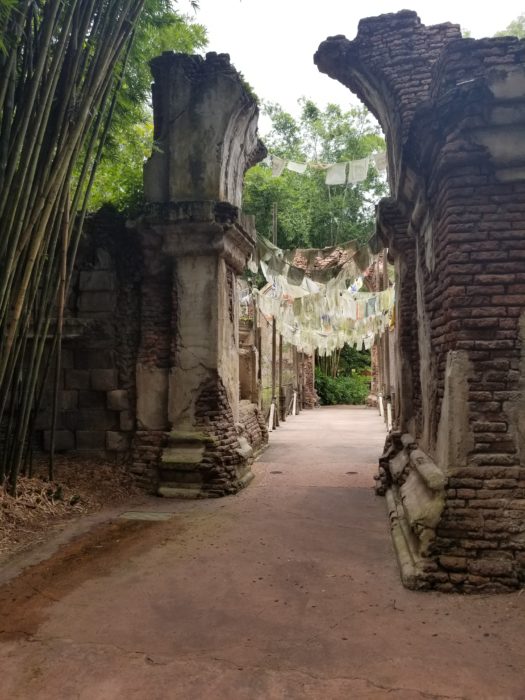 Next, go ahead and take advantage of low morning lines at Expedition Everest, since it's not eligible for Genie+. Then wrap around to DINOSAUR (and even Triceratop Spin if that's your jam). By 9 am, or earlier if you were already able to tap into Navi River Journey, you can pick up your second Genie+ reservation. Go ahead and aim for Kilimanjaro Safaris this time. Fill in any time between now and when those slots open up with things like Gorilla Falls Exploration Trail, Maharajah Jungle Trek, or Discovery Island Trails.
By 11 am, you'll be able to get your third Genie+ reservation (or earlier if you've already tapped into Kilimanjaro Safaris). This time, Kali River Rapids will save you the most time. Now's also a good time to grab an early lunch since you've been touring for hours. Flame Tree BBQ is a good idea – the bonus being that you can see a unique perspective of the 11:15 KiteTails, and then you're also well-positioned to quickly head over to the 11:45 Winged Encounters show.
It's hard to know which Genie+ reservations you'll have and when you'll need to use them. Spend your afternoon using them as you can, and also watch It's Tough to Be a Bug. If you've got a big break in between Genie+ return times, that's a good time to use the Wildlife Express to head over to the Affection Section and Conservation Station.
If I've learned one thing writing these articles, it seems that (at least theoretically), Genie+ will be the most difficult to use, in combo with a reliable plan, at Animal Kingdom. There are just too few options, and it throws off the flow of a "regular" day.
Are you planning on being in Animal Kingdom the week of October 19th? Do you have any ideas about whether or not you'll try out Genie+? Let us know in the comments!