The Best Savory Snacks at Each Walt Disney World Theme Park
Food, glorious food! Is there any place in the world better for snacking than Walt Disney World? As a home to Mickey Bars, Dole Whip, churros, and more, there's a huge variety of sweet treats. But sometimes you might want something a bit savory. Here's our top choices for each Walt Disney World theme park for savory snacks.
Magic Kingdom: Potstickers and Spring Rolls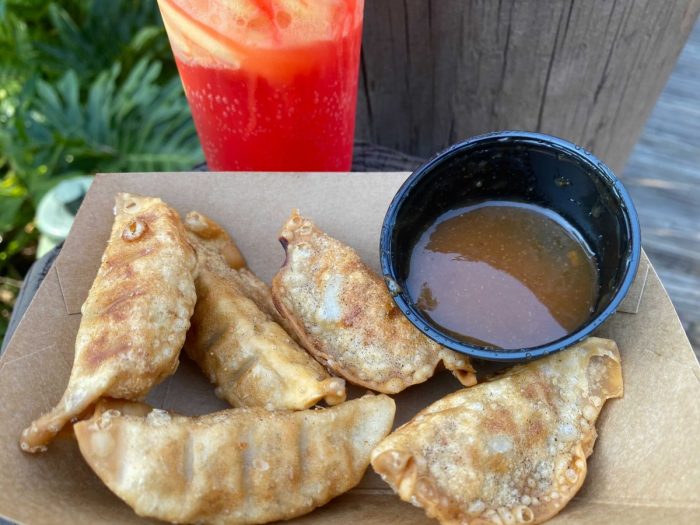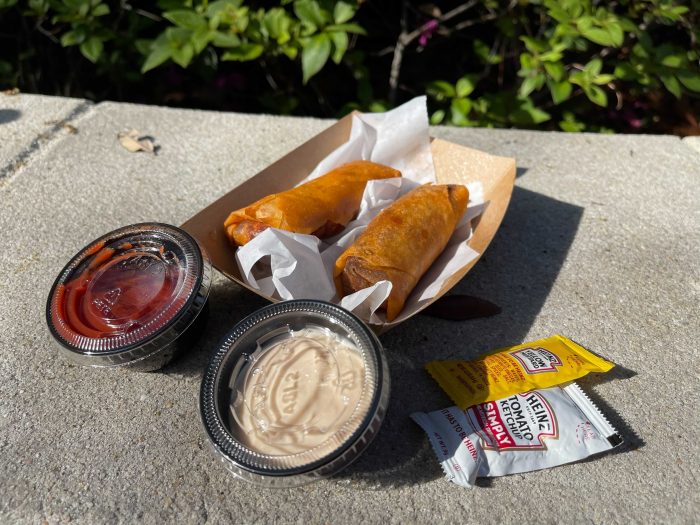 Okay, I know we said top snack, but choosing between these two would be like choosing our favorite child. The potstickers found at Sunshine Tree Terrace and the spring rolls found at the nearby Adventureland Spring Roll Cart make wonderful snacks. The potstickers are crispy on the edges and chewy with a savory filling. Although flavors may vary, our favorite is the cheeseburger spring roll — it's two great foods that taste great together!
EPCOT: Barbacoa Empanadas and Germany's Pretzel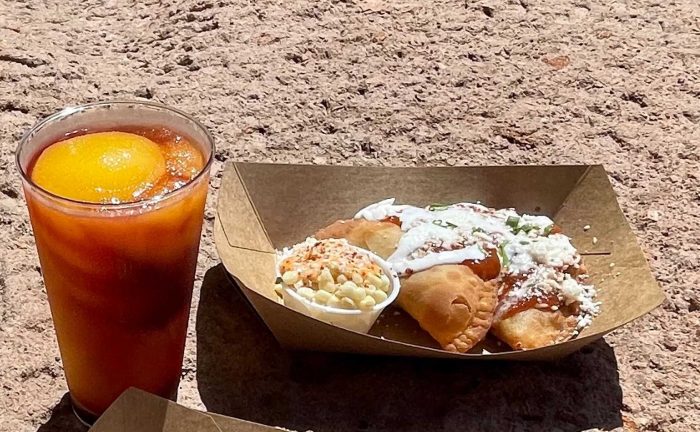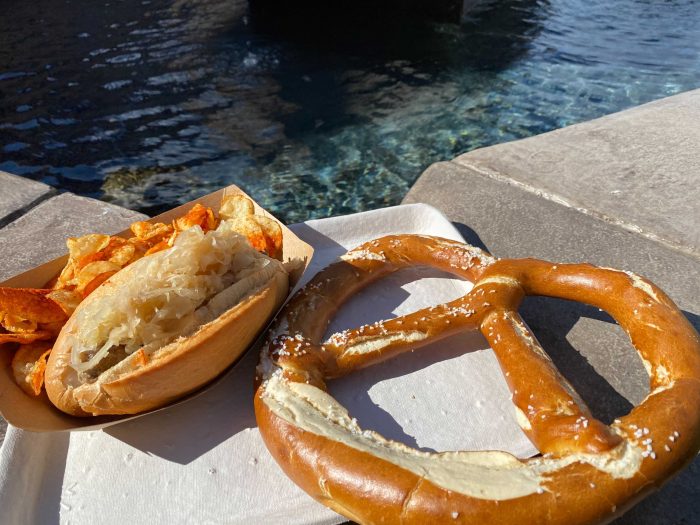 I know, another tie — but can you really decide between Germany's as-big-as-your-head pretzel and Mexico's simply divine barbacoa empanadas? I suggest you try both and see if you can determine a favorite for yourself. If Germany's pretzel cart isn't open, you can get the pretzel at Sommerfest (Germany's quick-service location). The barbacoa empanada can be found at Choza de Margarita outside the Mexico Pavilion.
Disney's Hollywood Studios: Totchos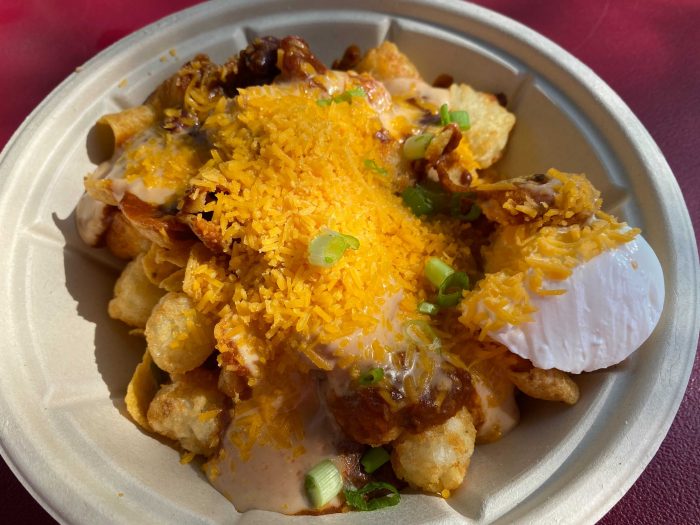 This one wasn't open for debate when I asked around. Totchos. TOTchos. TOTCHOS! Found at Woody's Lunch Box in Toy Story Land, these are tater tots (I'm sorry, "potato barrels") that are then covered in beef and bean chili, shredded cheese, queso, tomatoes, corn chips, sour cream, and green onions. Oh, and did I mention there's a breakfast bowl version with brisket gravy and scrambled eggs? You can never start snacking too early at Walt Disney World!
Animal Kingdom: Buffalo Chicken Chips
Located at Trilo-Bites in Dinoland USA is a small kiosk that serves primarily ice cream concoctions. But on the menu, they do have one savory bite — their Buffalo Chicken Chips. The chips are crispy, with just a hint of flavorful spice. The chicken has a not-too-gloppy Buffalo sauce and there are chopped tomatoes, celery, and a creamy dressing for contrast.
Do you have other savory snacks that you feel would win over these? Let us know what your top picks are in the comments.

First published May 10, 2021. Updated October 5, 2021.