Top 3 Things We Ate at Disney This Week, October 16, 2021
The TouringPlans in-park team gets to try a lot of food and drink. From quick service locations to table service meals and snacks in between, we try so many different foods to help keep information on our site up to date. Sometimes foods and drinks are wonderful. Other times, not as much. But what really rose to the top? Here's our top 3 food or drink options the in-park team sampled this week.
Fried Yucca Bowl at Centertown Market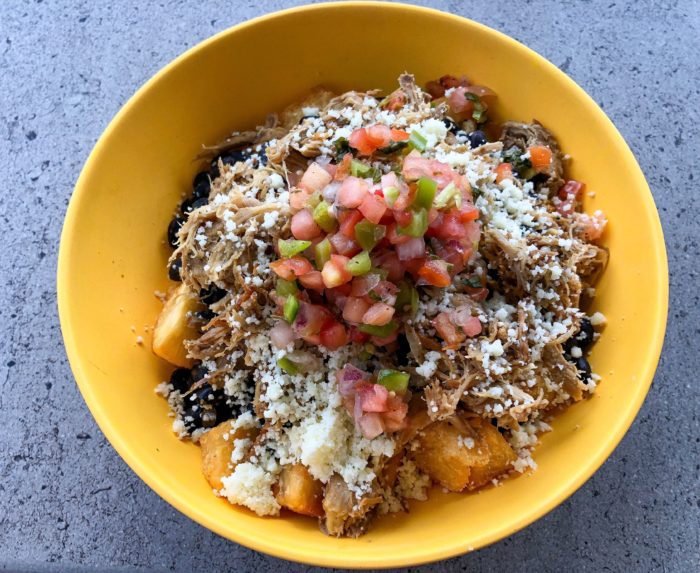 This may be one of the best quick-service meals at all of Walt Disney World, found at Centertown Market at Disney's Caribbean Beach resort. The meal is exceptionally filling and simply delicious. Fried yucca makes the base, covered with black beans, pulled pork, shrimp, or jerk chicken, cojita cheese, and then pico de gallo on top. The flavors are wonderful, the yucca is crispy and not soggy, and it is so filling that it's hard for anyone to finish it. They also have a plant-based version as well.
Breakfast at Steakhouse 71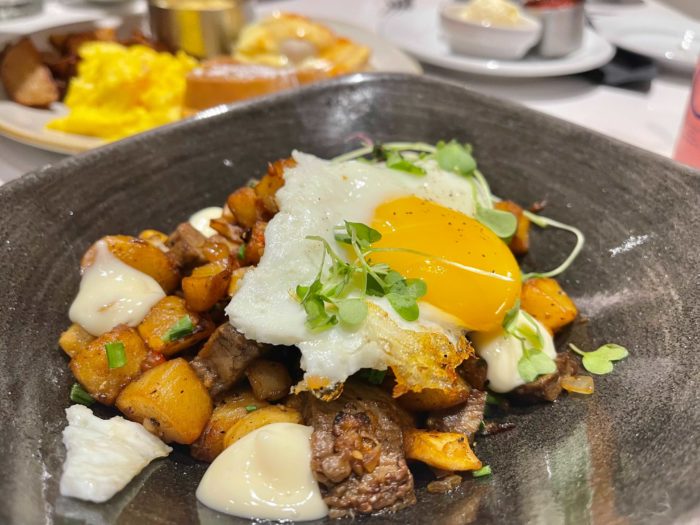 We had tried out lunch at Steakhouse 71, and loved what we tried, so we knew we had to try breakfast as well. Thankfully, breakfast also provides an incredible meal with something for everyone. There's too much to cover here, so see our complete review for more details.
KiteTails Soft Serve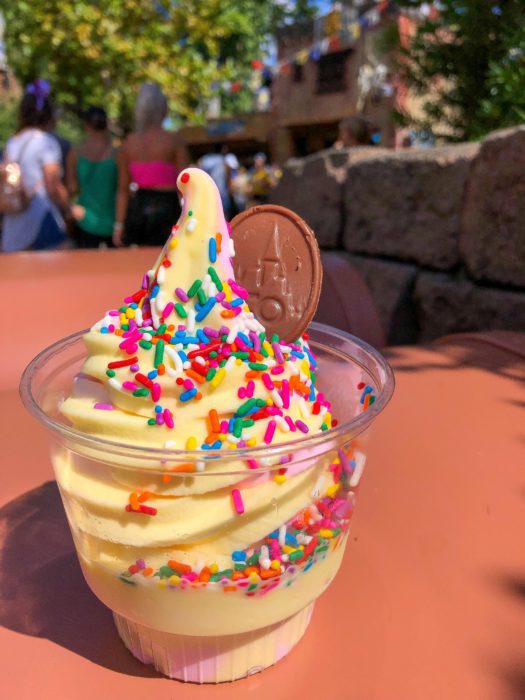 Even though we've started to see holiday decorations popping up at Walt Disney World, it's still quite warm here. That makes it the perfect time for a cup of soft serve. At the Anandapur Ice Cream Truck at Disney's Animal Kingdom, you can get the KiteTails Sundae: a copy of strawberry and lemon-flavored soft serve. Ours was also served with rainbow sprinkles, and it was supposed to come with a decorative white chocolate medallion. This must have been a popular offering, as the day we tried it, we got the "standard" 50th chocolate coin decoration. Still, the flavors are wonderful and refreshing, and has a great summertime vibe to match the weather.
That's just some of the amazing things we've eaten this week. Have any suggestions for us next week? Let us know in the comments.