Universal Orlando with Newbies – Families with Grade Schoolers
Whether you are a long-time Walt Disney World guest looking to switch your vacation up or you are visiting Orlando for the first time, planning a visit to Universal Orlando Resort poses a lot of questions. Today we will cover Universal Orlando Resort's options for families with grade-schoolers, their favorite attractions, and touring tips to get the most out of your Universal vacation.
Who Do We Count as a Grade Schooler?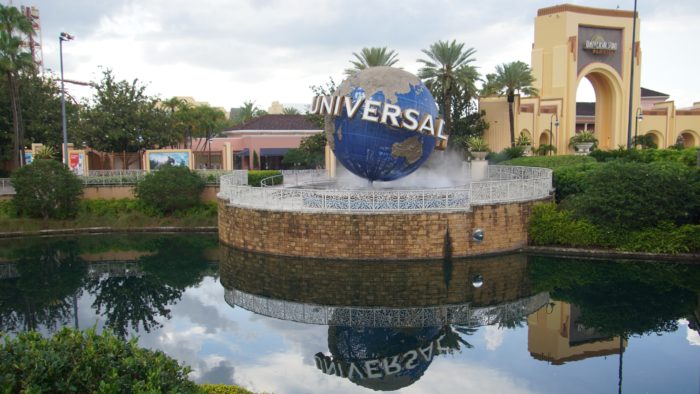 We are counting grade-schoolers as anyone from first to seventh grade (Elementary School and most of Middle School) in the United States, ages six through twelve. For our United Kingdom readers that would be Year 2 through Year 8 of the education system.
The distinctions between this age group from young children are their ability to walk on their own, improved recognition of the attractions around them, and their height starts allowing them to ride some of the larger thrill rides at the resort. Yet, unlike teens, they might still be apprehensive with some attractions scariness factor (thrills or content) and they must be accompanied by an adult in the park and on rides.
Rides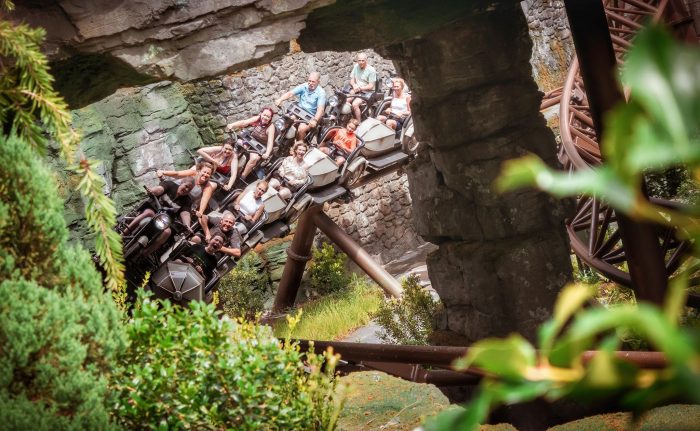 Universal's rides vary from carnival rides to epic adventures, quaint dark rides to thrilling roller coasters. To find the best attractions for grade school kids we look to our decades-long running attraction surveys. The following are the rides rated the highest by grade-schoolers at the theme parks:
Unsurprisingly the attractions featuring a boy wizard in his primary education are VERY popular among grade-schoolers. It is interesting to see Hollywood Rip Ride Rockit and The Incredible Hulk coaster on the lists, each of those attractions have the highest height requirements in each park.
The height of grade-schooler aged children, 6 to 12 years old, ranges from 42 inches (106 cm) to 64 inches (162 cm) per Children's Wisconsin hospital. The following attractions with height requirements fall into this range:
Harry Potter and the Escape from Gringotts (42 inches)
Men in Black Alien Attack (42 inches)
Jurassic River Park Adventure (42 inches)
Popeye & Bluto's Blige-Rat Barges (42 inches)
Dudley Do-Right's Rip Saw Falls (44 inches)
Revenge of the Mummy (48 inches)
Hagrid's Magical Creature Motorbike Adventure (48 inches)
Harry Potter and the Forbidden Journey (48 inches)
Hollywood Rip Ride Rockit (51 inches)
Jurassic World VelociCoaster (51 inches)
Doctor' Dooms Fearfall (52 inches)
The Incredible Hulk Coaster (54 inches)
We find that if grade-schoolers are tall enough and want to ride one of the attractions that are visible from the pathways, they will enjoy them. This explains the low ratings for Revenge of the Mummy – teens to senior citizens rate the attraction around 4 1/2 stars but grade-schoolers rate it around 3 1/2 stars. We expect this might be due to the surprise aspects of the coaster that cannot be seen outside the attraction plus the scarier imagery (fire, mummies, and bugs).
Lands & Shows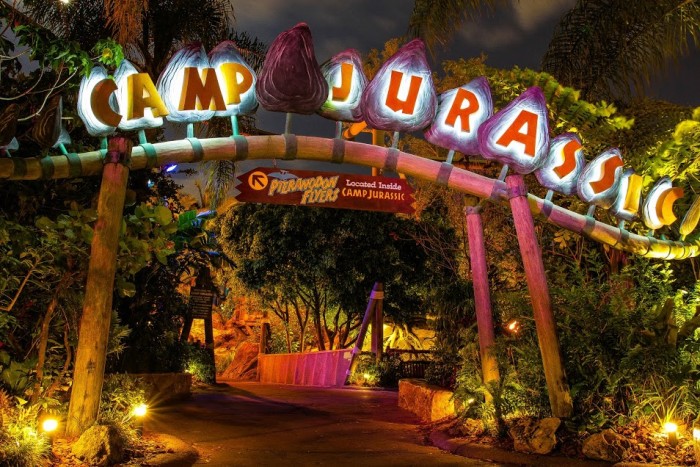 Grade schoolers consistently rate the lands, shows, and parades the highest in the parks. Grade schoolers rate all of Diagon Alley over 4 1/2 stars, the highest in Universal Studios Florida. They also love the parades, nighttime show, and Animal Actors all over 4 stars. Over in Islands of Adventure, grad schoolers highly rate the Ollivander's wand experience, the various Hogwarts nighttime shows, and Camp Jurassic playground all over 4 stars and among their favorite things in the park.
CityWalk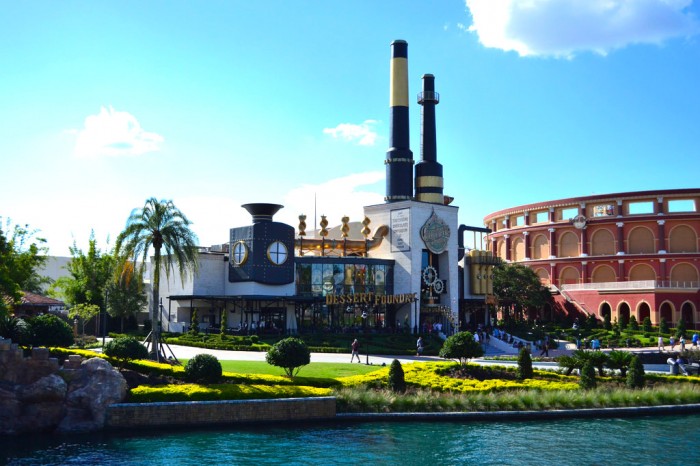 CityWalk is situated between the two theme parks, making it a quick respite from the craziness of touring. Grade schoolers will fully appreciate the fun aspects of CityWalk that could either scare off younger kids or cause teens to roll their eyes. Top restaurants for grade-schoolers in CityWalk include Toothsome Chocolate Emporium featuring walk-around characters and a whimsical theme, Antojitos with its bright colors and mariachi music, Margaritaville for its margaritas (for the adults!) and fun atmosphere, or Cowfish for the milkshakes and unique burgers.
Need to entertain the youngins? No need to worry, CityWalk also features several fun diversions for everyone. Cinemark Theater offers a modern movie theater with over two dozen screens showing the latest releases and Universal classics. The Hollywood Drive-In Golf is a B-movie-themed miniature golf course with two 18-hole courses themed to science fiction and campy horror. Musical and entertainment acts perform throughout the evening and no visit to CityWalk is complete without a visit to Voodoo Donuts.
The Hotel Pool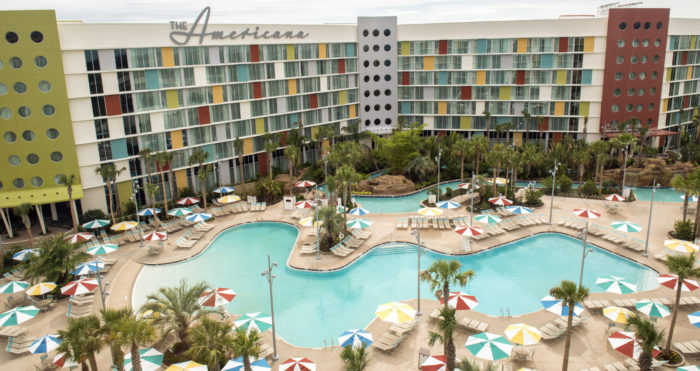 Grade schoolers constantly rate the hotel pools as their favorite aspect of the vacation. These elaborate complexes rival the ones found at home (especially if you are leaving a cold climate) and feature cabanas, fun food, unique drinks, water slides, and even a lazy river. Some adults are surprised and even dismayed, kids want to spend more time at the pool than visiting the expensive theme parks.
Make sure to include plenty of pool time in your touring schedule, such as on arrival day and during mid-day breaks. Do not forget the other resort amenities either, most on-site hotels include movie nights and Cabana Bay even features a bowling alley.
Vacation Preparation & Touring Tips
Review the attractions within your kids' height range before leaving for your vacation. This will help you get a grasp of what sort of attractions your kids show an interest in and what sort of aspects they balk at (heights, scary imagery, Jimmy Fallon's comedy, etc).
Start a walking regimen with your kids two months prior to your visit to build up their stamina for the parks. Then to rest watch some of the movies and TV shows featured in the parks.
Include them in choosing when to visit the parks, which attractions to visit, and picking out restaurants to dine at.
Arriving early might not work for your kids, if so modify your touring plans and visit the popular attractions right before the park closes.
Take mid-day breaks! Soak in pool time, naps, and refreshments before returning to the park in the late afternoon.
Make plenty of time for diversions such as Olivander's, Wizarding World wand stations, playgrounds, shows, and meet and greets.

What are your favorite touring tips and tricks with grade-schoolers? Any attractions they love? Leave them in the comments below!