SATURDAY SIX Presents: The 2021 Theme Park Turkeys of the Year
This week's SATURDAY SIX is an annual tradition like no other*, as we proudly present the Eighth Annual Theme Park "Turkeys" of the Year. Gather 'round as we continue the time-honored tradition of awarding six Theme Park "Turkeys" to the craziest, most outrageous, or just downright weird stories of the year, concluding with the coveted Golden Turkey award. You can see all the previous Turkey inductees by CLICKING HERE.
Before we start, let's send a shout out to artist Brian Cooper. The header drawing this year was crafted by Brian and features many of the memorable moments which happened over the course of 2021, both the good and the bad. There are 40 references contained in the drawing, many of which we'll be covering in great detail in this very article. I didn't think it was humanly possible for Brian to top the drawing he created for the 2020 Turkeys, but this is a true masterpiece. How many Easter Eggs can you identify? Well good news, when you are ready, head on over to the TURKEY ADDENDUM where we go over every single reference in the drawing!
We are also happy to announce that artist @SonderQuest is back and is going to provide an exclusive "digital watercolor" for each of the six Turkeys this year! It's always great when you can combine SonderQuest's cute, charming and quirky style with stories that are next level bonkers.
Okay, with the pomp and circumstance out of the way, let's kick off another year of absolute craziness with a story that seems too insane to actually be true (but we assure you, it actually happened…)
# 6 – That Time Disney Replaced the Three Caballeros Audio Animatronics with Cardboard Cutouts
This one is going to take a little backstory. Back in 2020, we had the Theme Park Turkey Award Winning story of the Jose Carioca audio animatronic falling flat on its face at Gran Fiesta Tour in EPCOT. Instead of just closing the ride, Disney instead placed a bunch of stuff on the stage which appeared to be straight from the nearby Mexico Pavilion gift shops. Of course, once Jose Carioca returned to action, we assumed that would be the last time we'd hear about Gran Fiesta for a while. NAY NAY. In the first week of January 2021, the Donald Duck was physically propped up due to some issues the audio animatronic was having.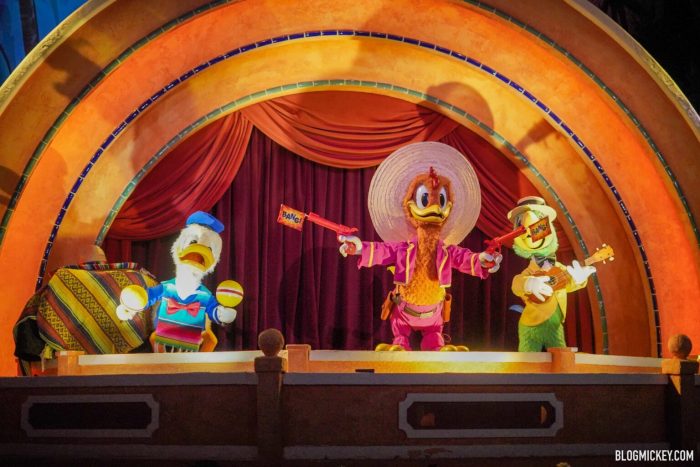 A member of DisTwitter created a meme showing Roger Rabbit holding Donald in place. Normally, that would be the end of the story…however we're not even close to that.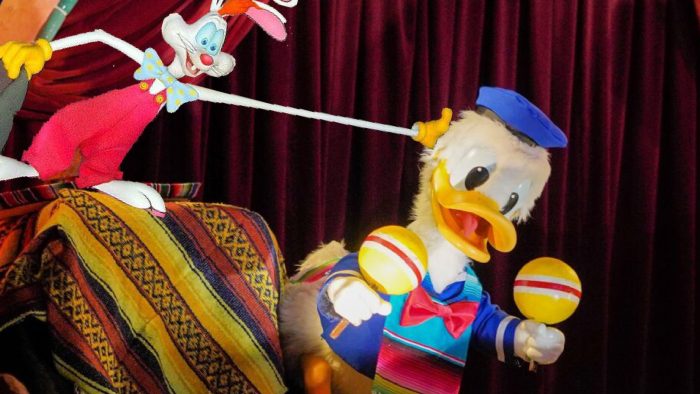 The next day, Donald Duck was removed from the attraction and what looked to be a memorial was put in his place.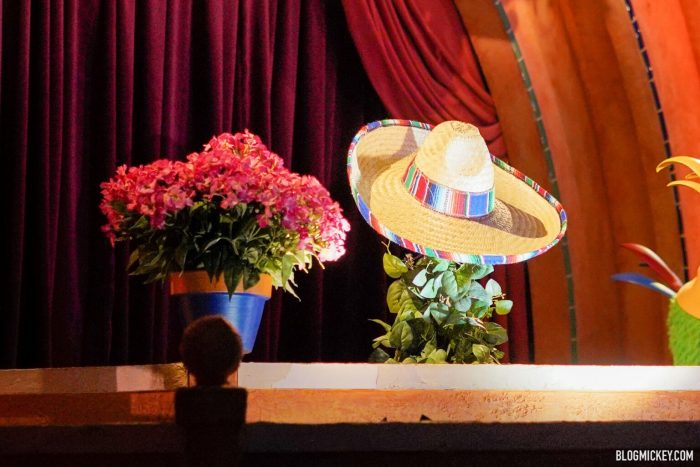 This opened the floodgates, as DisTwitter had a lot of fun with this one, including using the "ghost" of Donald Duck that we saw in the iconic Disney Sing Along Song Series: Disneyland Fun.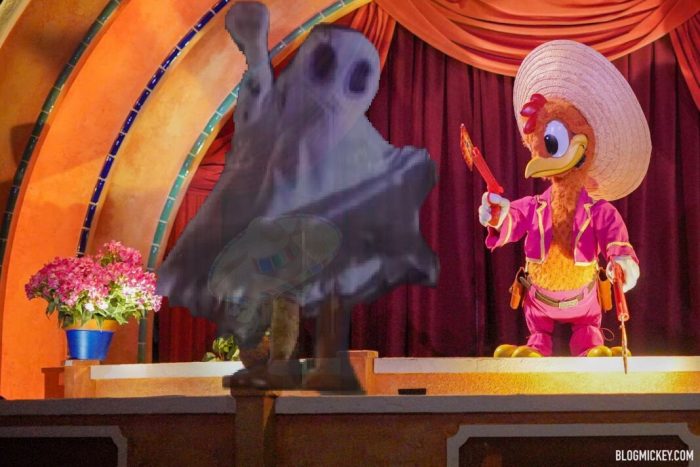 So for those keeping track at home; in 2020 we had Disney put a bunch of stuff on the Gran Fiesta stage to cover for the body of Jose Carioca, and in 2021 created a memorial for Donald Duck.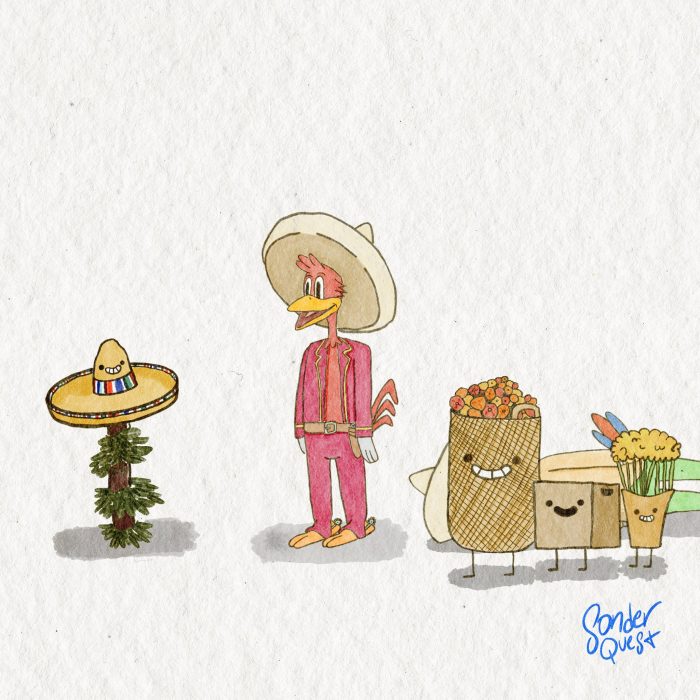 That HAS to be the end of the story, right? RIGHT?!!!
WRONG.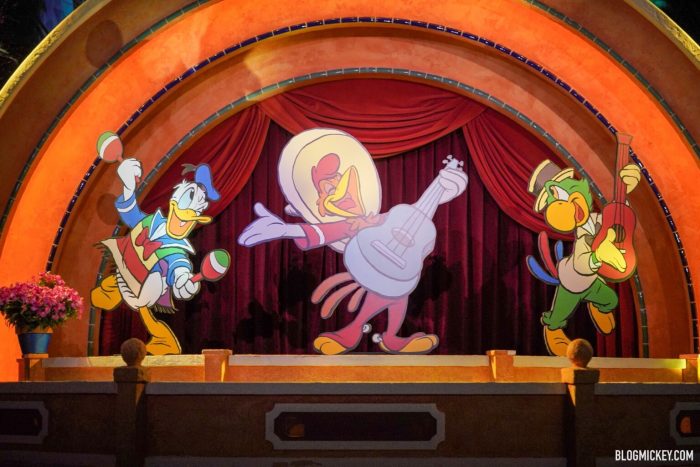 # 5 – That Time Someone Drank Water From Disney Fountains (and Filmed It!)
Back in the day the expression was "Video Killed The Radio Star," but in today's world we may have to update that saying to "TikTok Killed Common Sense." For example, in March of this year there was a TikTok user posting videos of himself drinking water from various fountains at Disney Springs. If that sounds disgusting and probably unsafe, well that's because it is.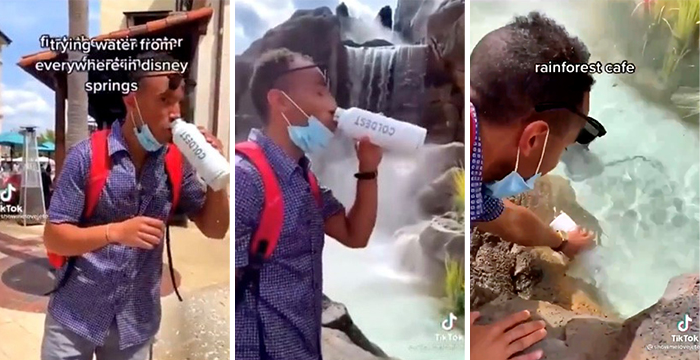 For each fountain, the TikToker would dip his reusable bottle into the fountain, drink a sip, rate the water on a scale of 1-10, and then spit it out. This would be a pretty stupid stunt to pull even in "normal times," but keep in mind this was being done in the middle of a global pandemic and Disney having heightened all of their safety policies.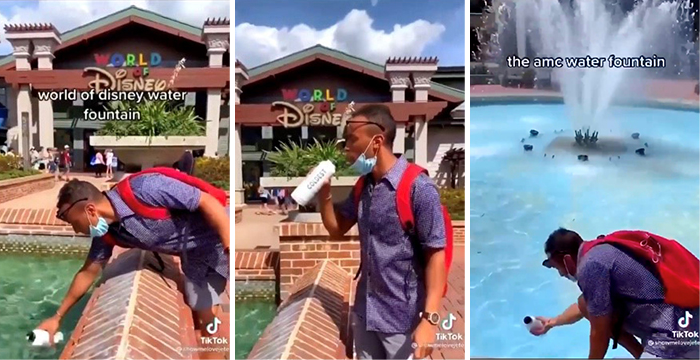 However, where the story leaps from Dumb Guest Behavior to Theme Park Turkey of the Year level is the fact that these TikTok videos weren't filmed by an average day guest. Nay Nay. The person in question was a Disney Cast Member. Not only was he filming himself encouraging poor guest behavior with drinking water out of the fountains, but other videos on his TikTok account featured him going into backstage areas, which is another Disney no no. The views on his TikTok videos skyrocketed into the millions, and several brands reached out to him for sponsorship deals. However, fame is fleeting in our new world, and the hammer of justice came down quick and hard. Disney quickly fired him and trespassed him from all of Walt Disney World property.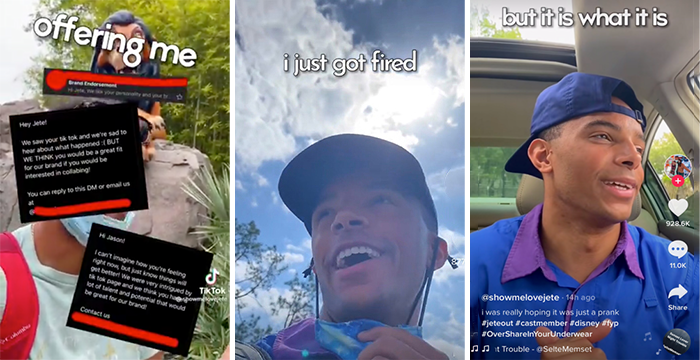 Andy Warhol predicted that in the future everyone would get their 15 minutes of fame, and while that is looking truer than ever thanks to the explosion of social media and things going viral, he forgot to mention the Monkey's Paw catch: this brief moment of fame will take everything from you. There's sort of a saying going around on Twitter that goes something like this – each day there is someone trending on social media… your goal is to NOT be that person.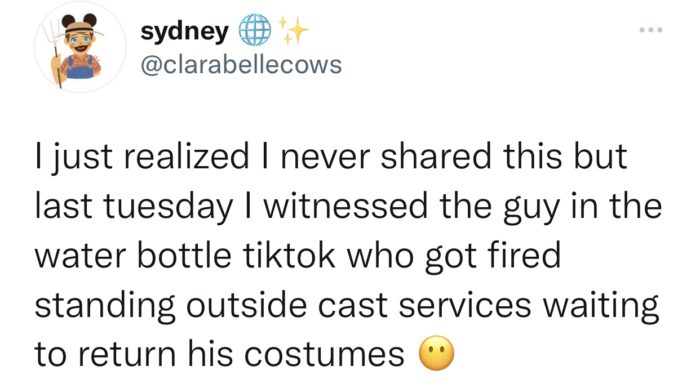 Our Turkey drawing from SonderQuest features our intrepid TikToker and his thirst for fame being handed their trespass notice from Disney. He is being handed the trespass notice from a Cast Member who earned a bit of fame himself last year – becoming a hero to many – by being the person who had to trespass that weirdo perfectly sane person who misquoted A Bug's Life while ranting about wearing face masks at Disney.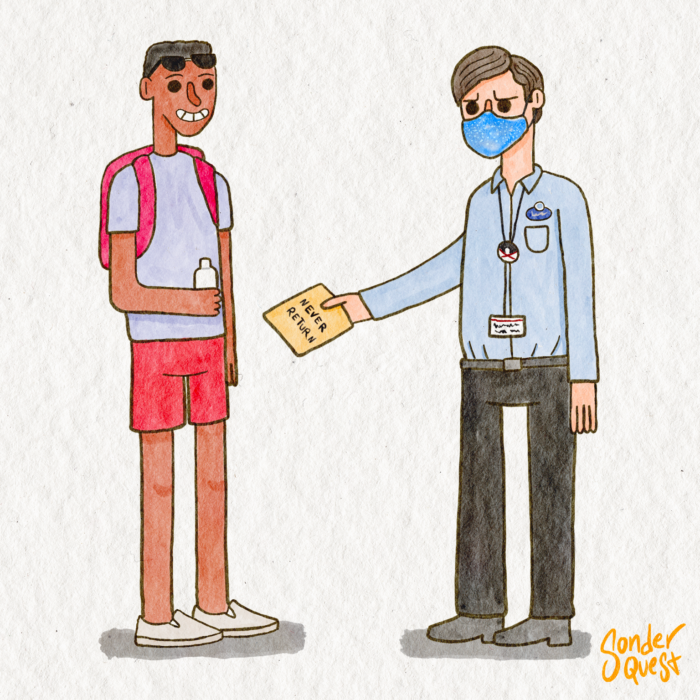 I wish I could say that was our last TikTok related story of the year, but unfortunately it gets worse… much worse. In May, another TikTok video shared a "Disney hack," that told women they could receive free Disney merchandise if they wore inappropriate clothing to the parks.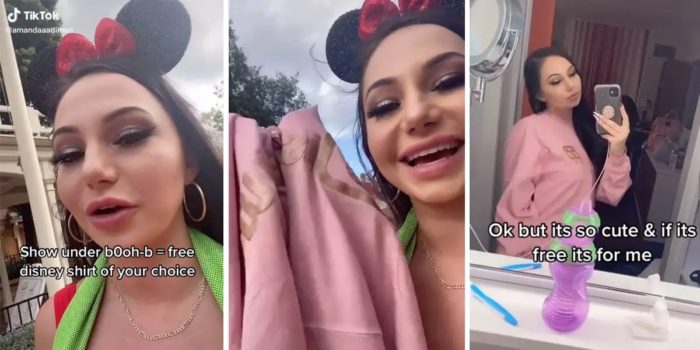 Is this a "hack"? No. Is this absolutely awful human behavior? Yes. Did it spawn copycats? Sadly, also yes.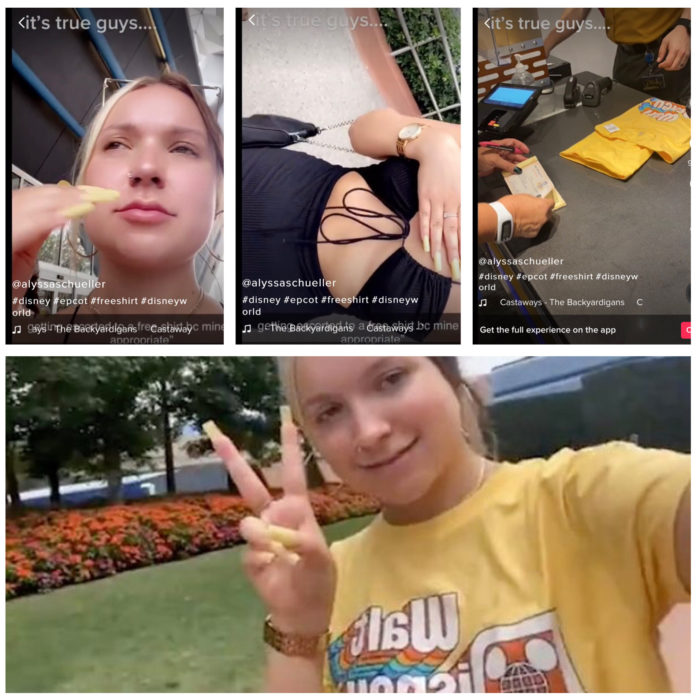 There is a certain segment of humanity who just have a thirst for clout, and will do anything for it. So our next TikToker wanted to get in on the viral trend of getting "free Disney clothing" by wearing an inappropriate top to a theme park. They then posted a receipt showing they got a shirt from Disney. Unfortunately, their receipt shows that they just bought a t-shirt at Disney and used their Annual Pass discount, like all of us would. That's not a "hack," that's how life works.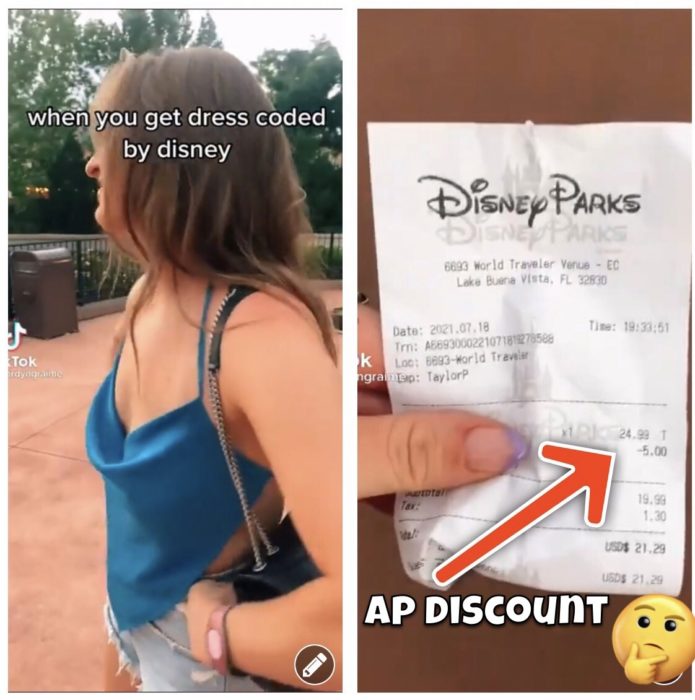 # 4 – That Time Comic Con Cosplayers Protested Disneyland
You can say many things about Disney, but their commitment to safety is still second to none. Upon reopening after the coronavirus shutdown, to say they went above and beyond in terms of safety policies is the understatement of the year. Like many large companies, in July Disney instituted a vaccine mandate for employees. This went over with a segment of the population about as well as you think it would. Protesters showed up outside Disneyland, except they weren't just any protesters, they were dressed up like Marvel Superheroes.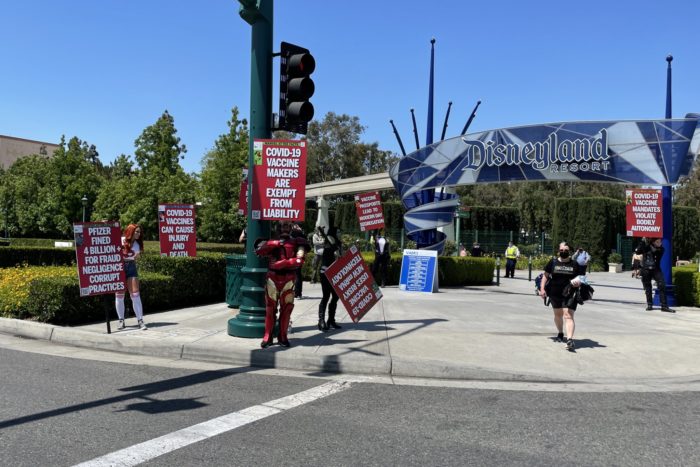 Nothing says you're serious about a topic like dressing up as Black Widow or Iron Man.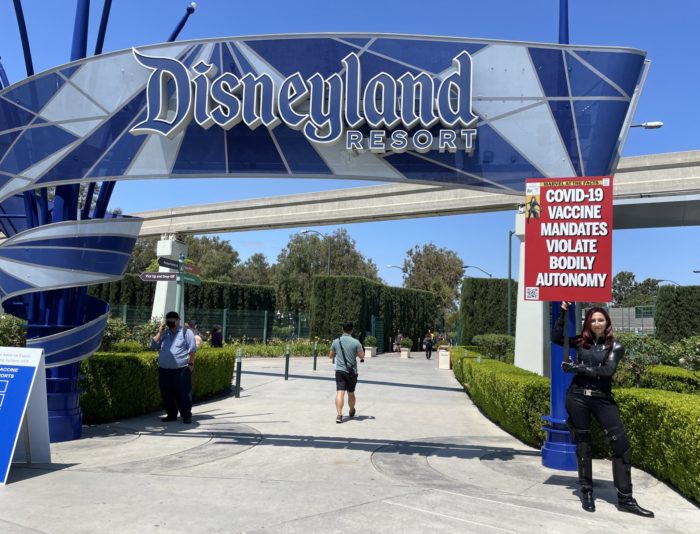 As a longtime comic book fan, I do have to hand it to the protesters for designing their signs similar to the cover of a Marvel comic book. They got all the little things right. Great attention to detail. Not 100% sure I would have gone with "Phoenix from the X-Men" as a character choice though.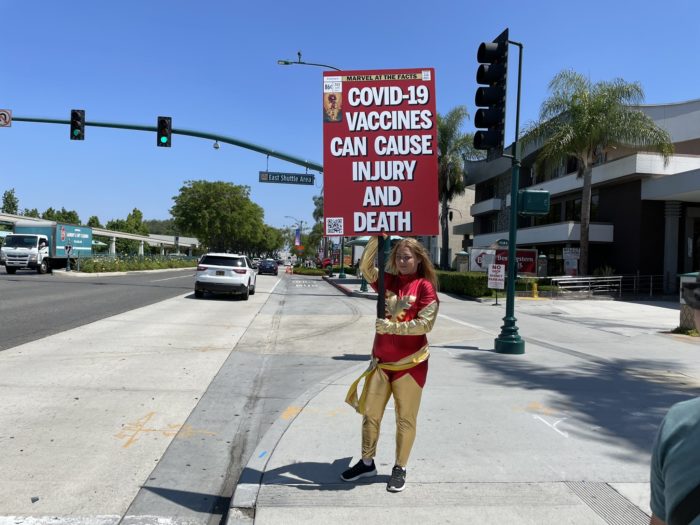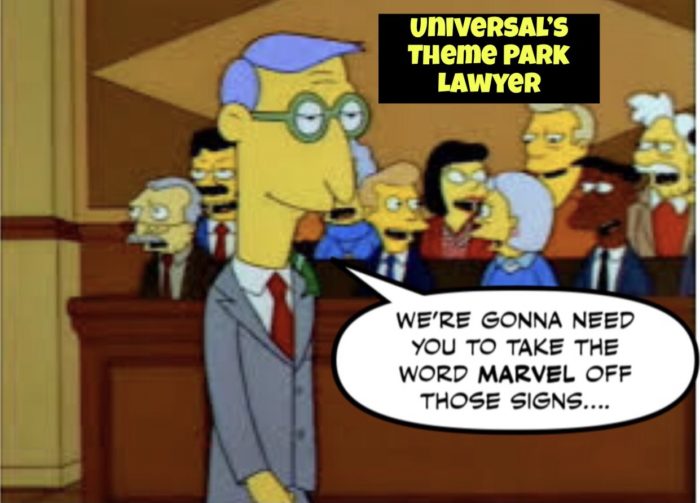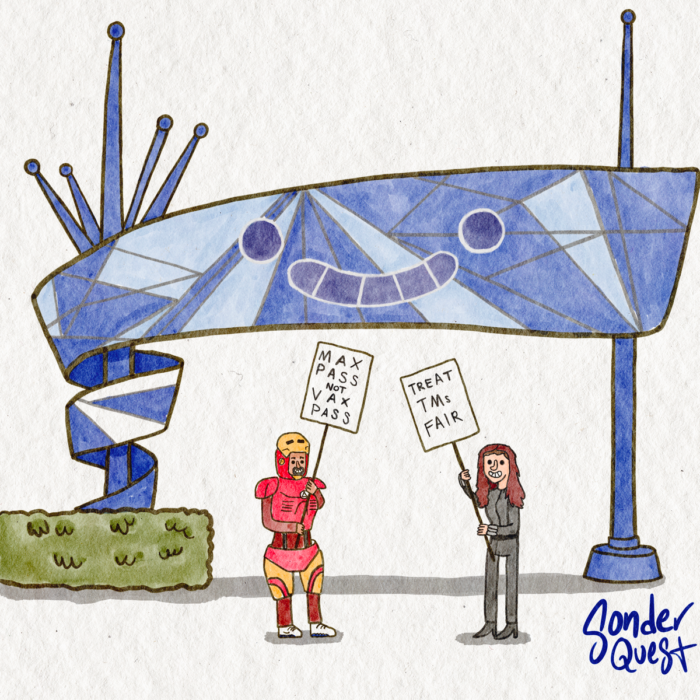 It's no secret that several media programs in this country are eschewing anything resembling news for what is essentially televised clickbait. There is a cottage industry built upon feeding the Outrage Machine, and they must keep feeding it no matter what. You may remember this year alone we got the ridiculous stories of Dr. Seuss books being "cancelled" (they weren't), Mr. Potato Head was becoming gender-neutral ("he" isn't), and "the woke left" destroying the Snow White ride in Disneyland.
The gist of this year's nonsense is this: during the pandemic shut down, Snow White's Enchanted Wish had a major makeover in Disneyland, with several improvements being made to this cherished attraction. Everyone who has ridden the attraction since Disneyland's reopening seems to praise the experience. However, the Outrage Machine is constantly hungry, and to satiate it for one day a manufactured story about a "non-consensual kiss" had to dominate one particular section of media programs.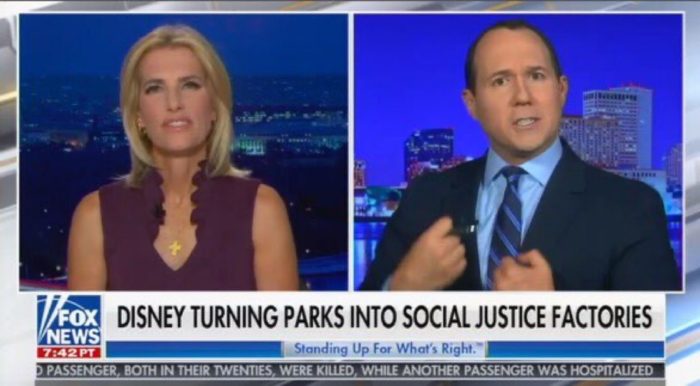 It even led to the creation of one of the most NEXT LEVEL BONKERS editorial cartoons ever created. This one you have to check out, and it is titled "WOKE DISNEY".  Among other things, the cartoon accuses the Disney of socialism, which is an interesting charge to level at a company which just spent the last couple years taking many items guests received for free and making them Pay For Play experiences (we're looking in your direction Lightning Lane, Preferred Parking, and Magic Bands. Magical Express you are on the clock…)
The silver lining to this absurd story is that it brought us the following meme, in which Prince Charming uses an air horn to wake up Snow White rather than kissing her.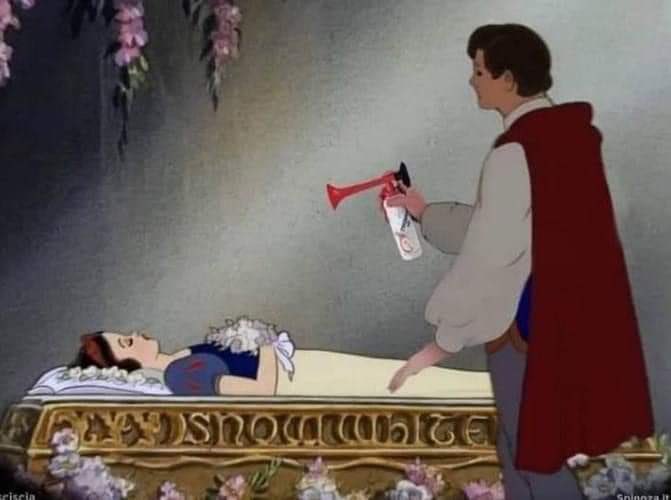 # 3 – That Time Disney Crashed a Bunch of Giant Kites
KiteTails was snake bit before it even started. To get everyone ready for KiteTails, Disney released a video in which they referred to it as a Daytime Activation rather than what a human being would call it, a show. As theme park fans, we are used to a bizarre language that is unique to our community, but "Daytime Activation" is weird even for us.
Don't get me wrong, there is a lot of things to enjoy about KiteTails. To start, Animal Kingdom continues its excellent use of design work in a pre-show of sorts featuring Finding Nemo and Little Mermaid characters. Similar to the cuteness of the Merry Menagerie polar bears, reindeer, and penguins, the Nemo-themed kite work is solid entertainment.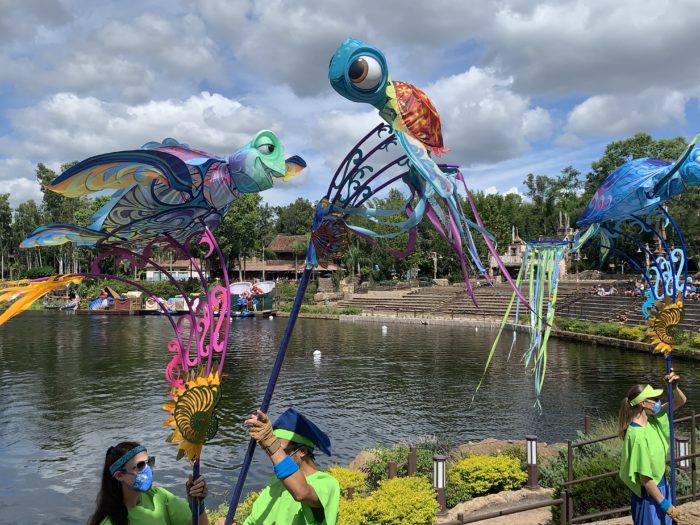 Of course the real star of the show is jet skis hauling you-know-what around the water with gigantic kites themed to Lion King and The Jungle Book. Super neat idea in theory that failed to take into account two major things. The first one is that the amphitheater that the daytime activation show takes place in was designed for the nighttime Rivers of Light show. This means it was built with no shade, which is slightly problematic considering the Florida heat – especially inside Animal Kingdom – is the closest one can be to standing on the surface of the sun. A second issue is one that probably should have been foreseen by anyone who knows how often the Aerophile can't be flown at Disney Springs because of "wind." Florida has next level bonkers weather in general (hello end-of-times level lightning storm that is over within five minutes), but wind plays havoc on anything up in the air. It is cruelly ironic because you can be sweating to death on the ground and not feel a single bit of relief from this alleged "wind" above you. So already a whole bunch of KiteTails performances have had to be cancelled because of "wind."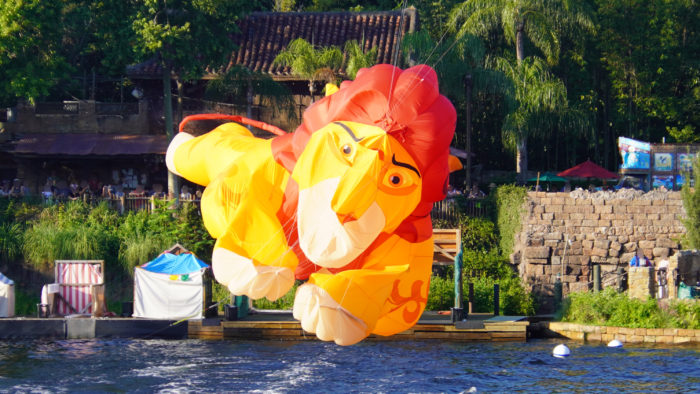 However, by far and away the biggest takeaway from KiteTails is the way the actual kites "land" when they are done with their performance in the show. I imagine Disney would say this was planned and these controlled landings are how it is supposed to work. However, to the common layman watching the show, it is hysterical. The kites crash everywhere. Into the water…into the theater seats…and even into the bushes. It's amazing!!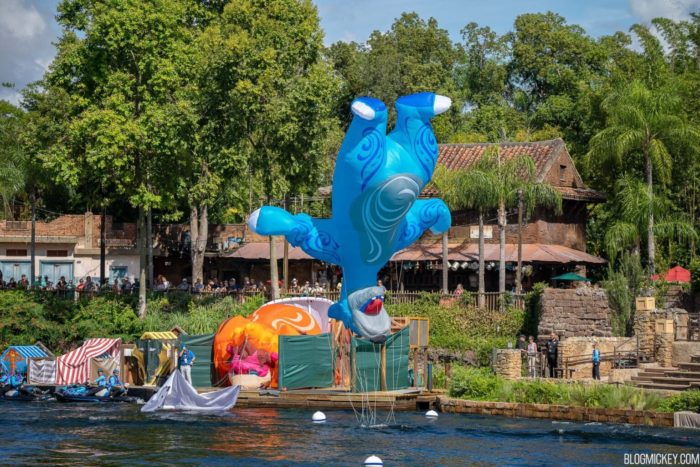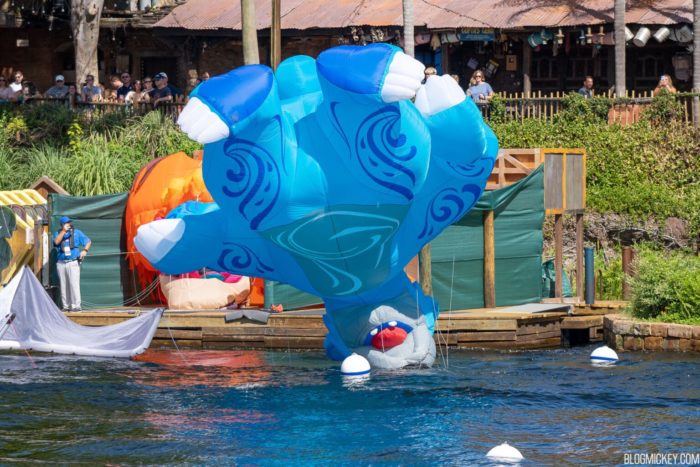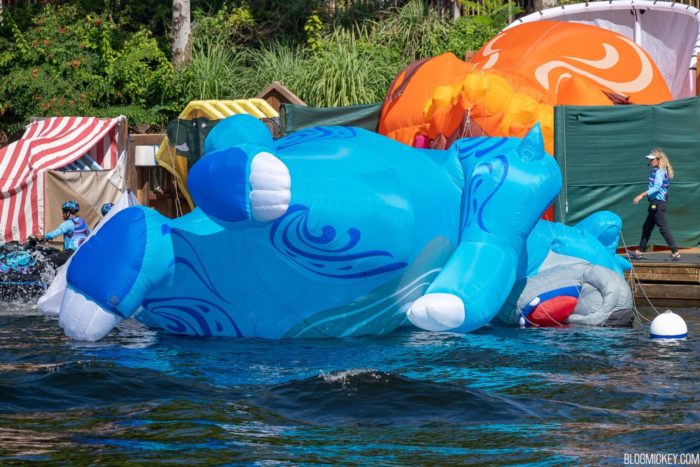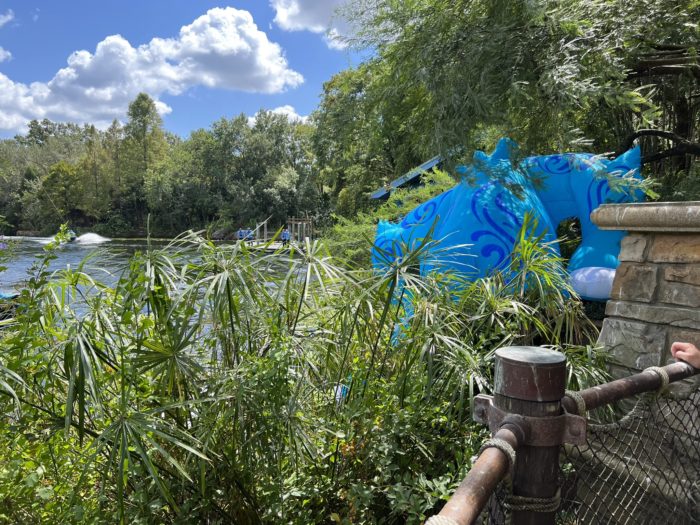 Here is a fun montage of kite landings from the video vanguard himself, Jeff Lange of Mousesteps….
The reaction to the kite landings on social media has been incredible, with sound effects being added to videos (with THIS ONE being my absolute favorite) along with many memes created.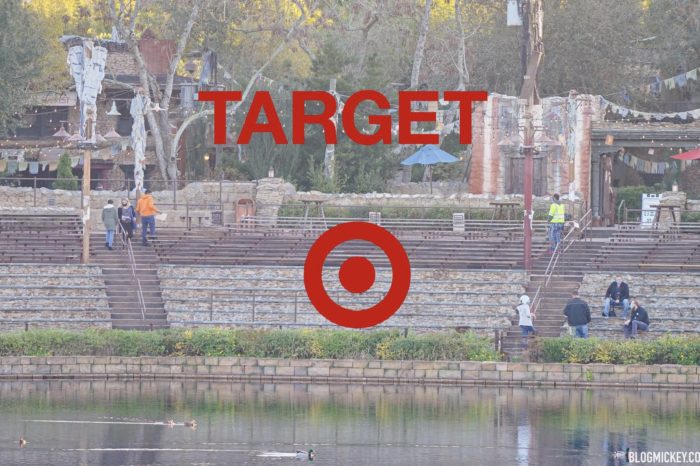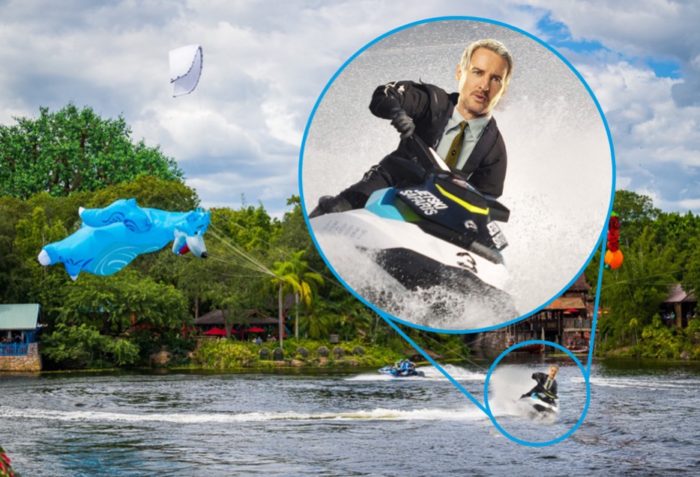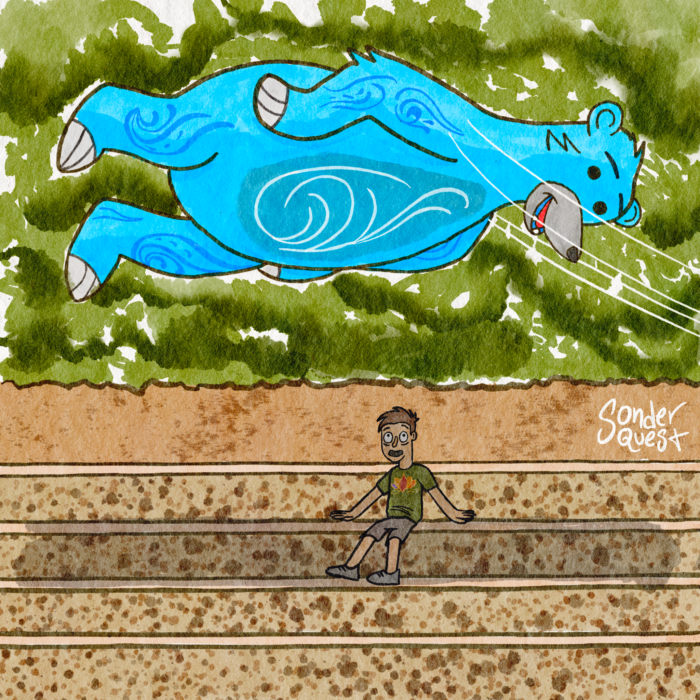 # 2 – That Time Theme Park Food Went Next Level Bonkers
For the 50th Anniversary celebration of Walt Disney World, we were blessed with the return off favorite items from years past along with some awesome tributes as well. These included the long awaited returned of the Teriyaki Burger in Adventureland, the debut of the amazing Uncle Orville Great Big Beautiful Tomorrow Sundae in Tomorrowland, and the opening of Steakhouse 71 in Disney's Contemporary Resort.
We also got the Mr. Toad Burger.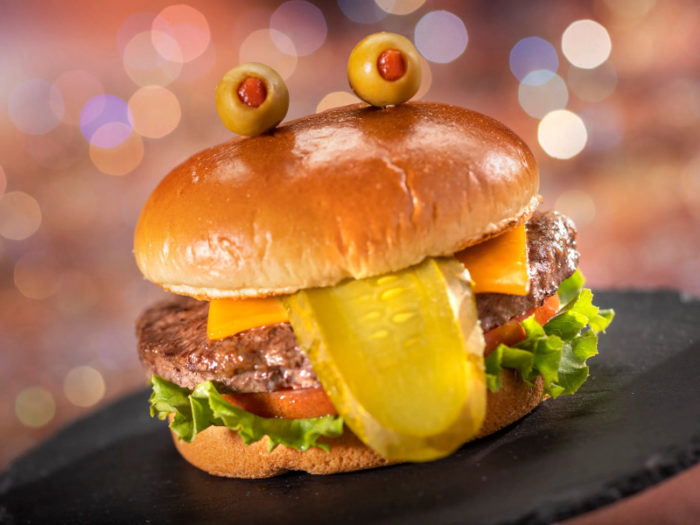 The story for Mr. Toad's Wild Ride includes guests being hit by a train, dying, and being sent to Hell. As luck would have it, Hell is exactly where the test kitchen which created this burger was located!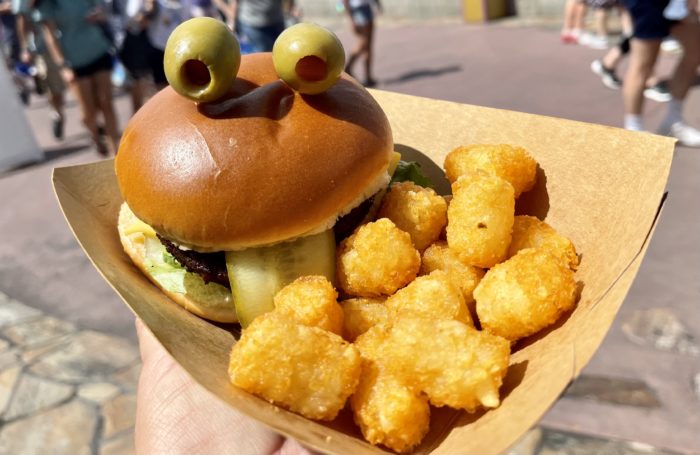 Mr. Toad Burger memes were found throughout social media once people saw this culinary delight in person.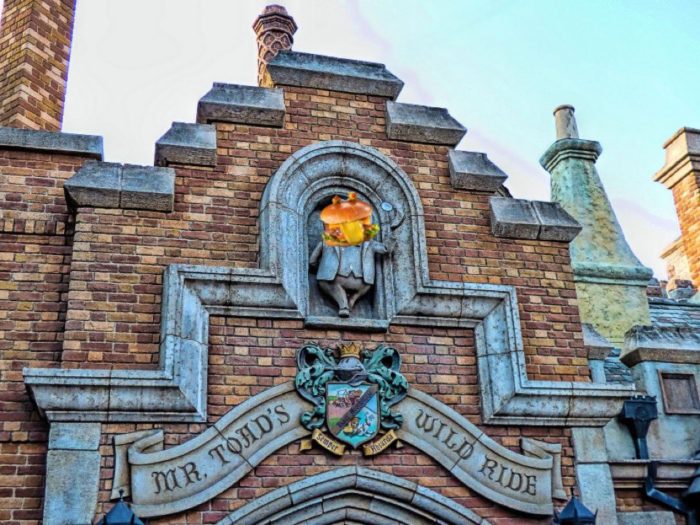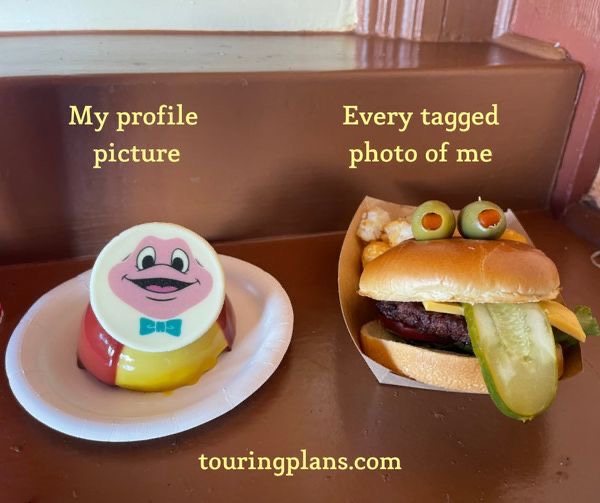 The Rise and Fall of the 'Ohana Shrimp Casserole.
When Disney finally reopened the beloved 'Ohana restaurant at Disney's Polynesian Resort, it also made the debut of some controversial changes to the menu. None of these changes went over particularly well, but the one which almost caused a riot was replacing the spicy peel-n-eat shrimp with a monstrosity called the Island Shrimp Casserole.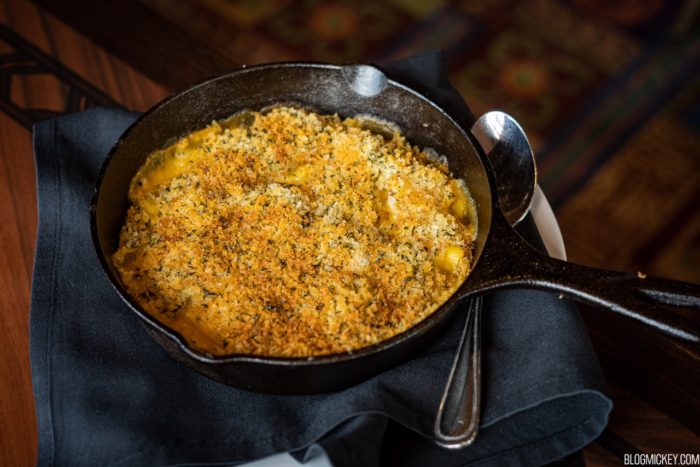 Generally speaking, complaints to Disney don't go very far. However, guest reaction to the menu changes at 'Ohana quickly caused the return of two items. How quick? The 'Ohana noodles, which were off the menu when Disney announced the restaurant would be reopening, were back on the menu before the venue even reopened its doors. 'Ohana officially reopened with its new menu on July 9th. On August 17th the peel-n-shrimp came back to replace the casserole.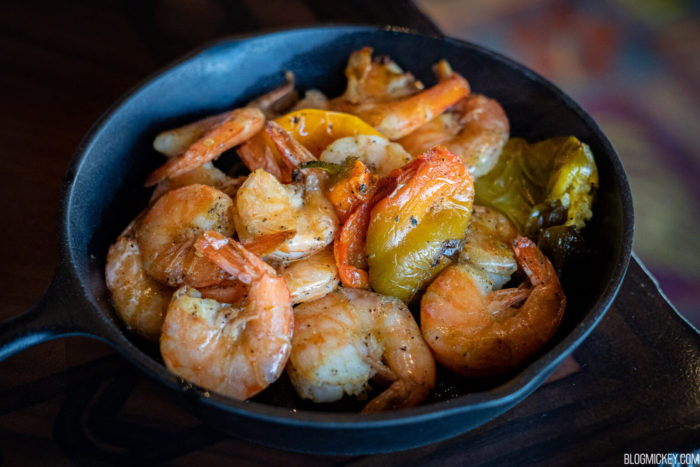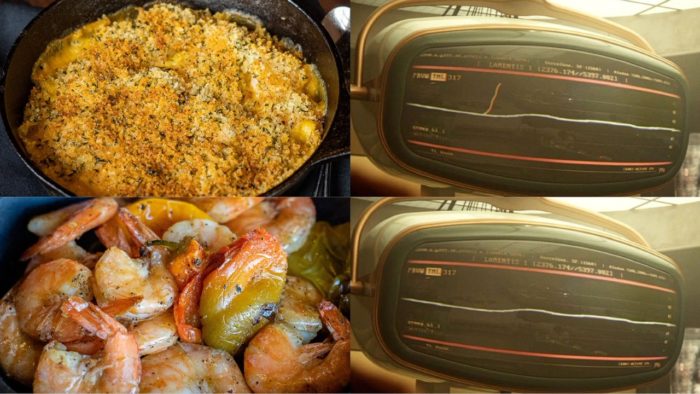 Space 220 Drinks.
In a park that has way too many restaurants and way too few rides, of course EPCOT was the one which debuted a new restaurant with Space 220. There are no two ways about it, Space 220 is cool. Like Sanaa at Animal Kingdom Lodge, Sci-Fi Dine-In at DHS, and even T-Rex at Disney Springs, Space 220 is part restaurant and part EXPERIENCE. Even if the quality of food was horrible, I would need to take my friends and family there at least once because there is absolutely nothing else you can compare it too. Here's the good news though: the food is great!!
That said, Space 220 went an interesting way in a couple areas. First, they went with a prix fixe menu which was priced at $55 for lunch and $79 for dinner. Long term, I'm not sure that concept is sustainable for this type of restaurant, and we are already getting reports of Space 220 being 1/2 empty (or more) at lunch and dinner.
Space 220 also went in a unique direction with their cocktails and mocktails. On one hand, most are very colorful and give the same vibe you would see of drinks served in sci-fi movies such as Star Trek or Star Wars. Definitely futuristic. However, because of the pandemic safety procedures, Space 220 doesn't have the bartenders putting certain elements into the drinks and instead they are attaching them with tiny clothespins.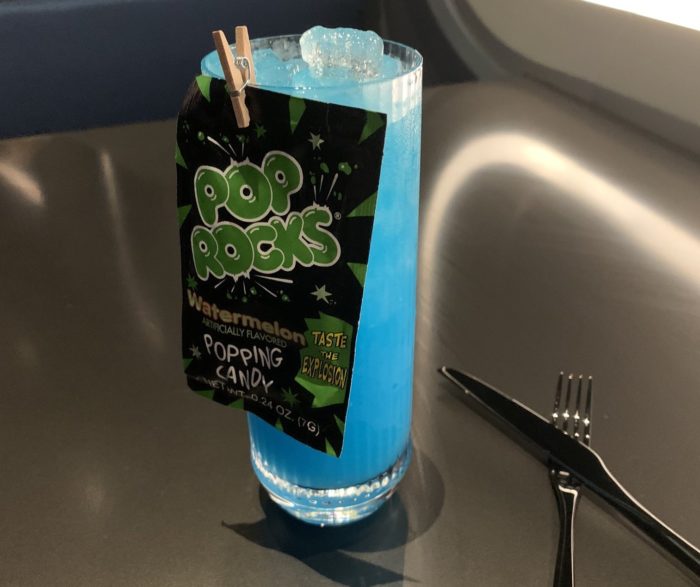 So, at the SATURDAY SIX tasting kitchen, we created our own special drink for Space 220 with the BEAVER BLASTOFF. This exclusive drink is made from orange Tang, and a chocolate bar from Buc-ees, the greatest gas station in all of Florida.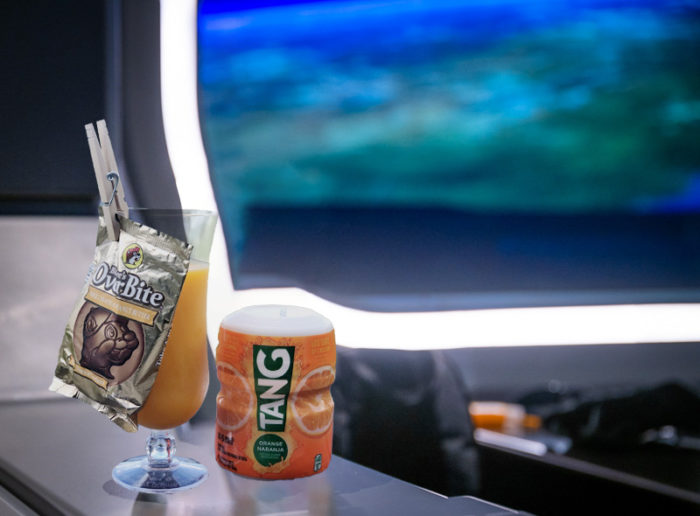 The "celestial beverage" Below is called The Milky Way. Reminder that this is an actual drink served at Space 220. It comes with a little clip and a bite-size Milky Way candy bar.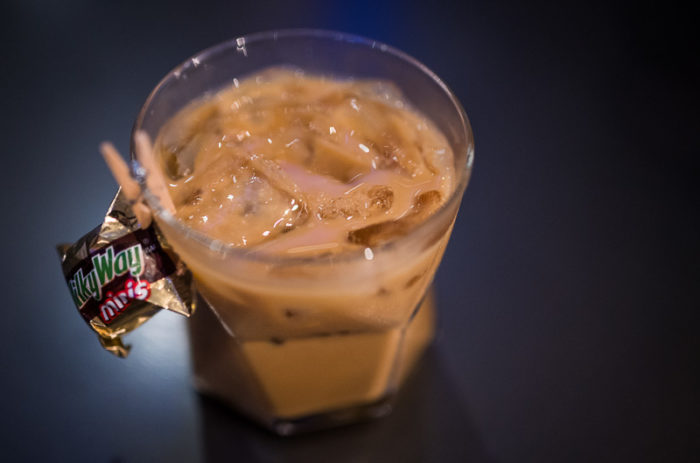 We created a seasonal variant that Space 220 can serve during Halloween.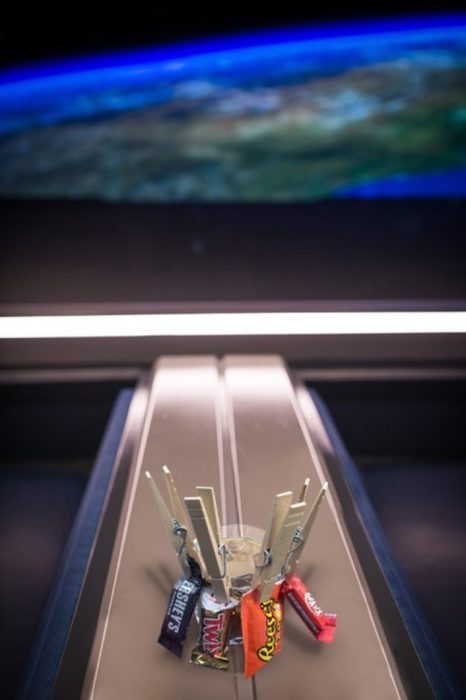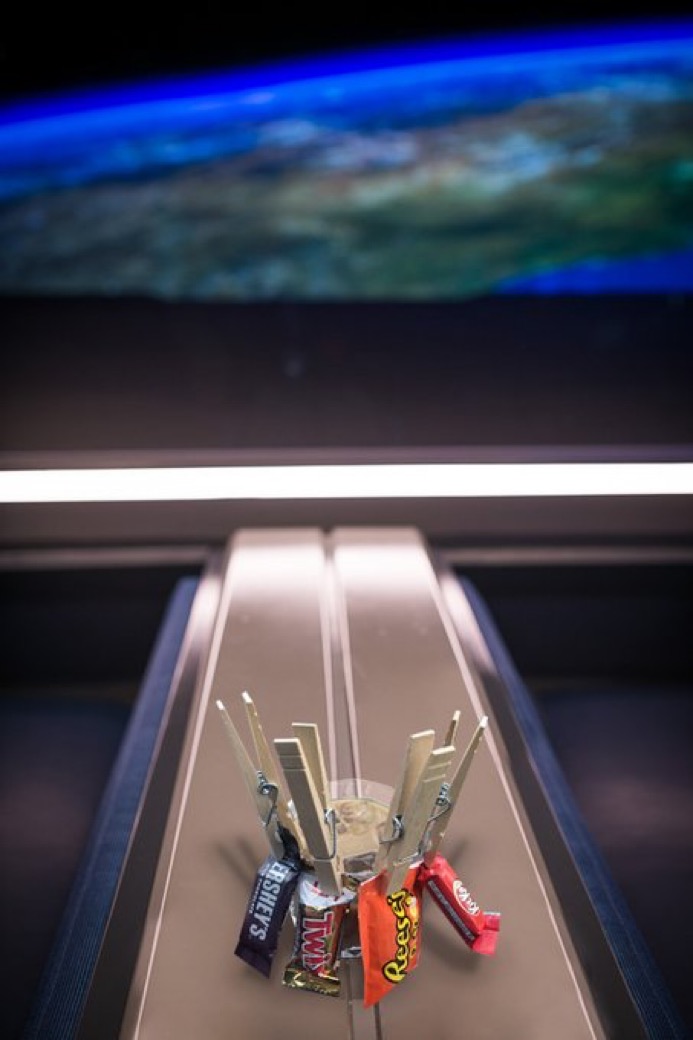 If you are a part of any Disney or Universal focused groups on Facebook, especially one catering to Annual Passholders, you are bound to see some weird stuff. However, what you are about to see below is still impossible to prepare for…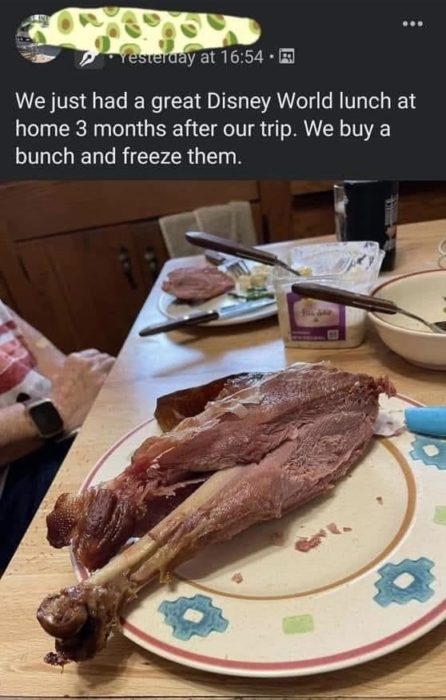 Who in the world brings home turkey legs from Walt Disney World, freezes them, and then reheats them THREE MONTHS LATER?!! They aren't even that good fresh! Keep in mind the process it takes to just get the turkey legs to the parks.  They are smoked at a factory, then frozen, then shipped to Disney, then thawed, then racked and baked, then hot-held for hours until the guest buys one. THEN the guest would have to (hopefully) put them on ice to travel with back home, to then freeze them again, and then 3 months later thaw them out and eat. WHAAAAT?!!!
PRO TIP: If you want to experience "Disney at home," just go to your local supermarket, because they sell a bunch of Disney food items. However, if you are bound and determined to have "pixie dust" by eating something months old from Disney items, buy a packaged Disney rice crispy treat. They expire in like 10 months anyway.
Believe it or not we're still not done with Disney this year because right under the wire they slipped in an unbelievable quote during a recent quarterly earnings call.
We can cut portion size, which is probably good for some people's waistlines. – Christine McCarthy, CFO, The Walt Disney Company
The quote came after Disney tried to explain how they could maximize even more revenue from food & beverage. Yes, we are already paying $5 for a 20 ounce bottle of Coke, which is less than what it sells for in the dystopian future world of Blade Runner, but Disney wants even more money out of you while delivering less. The exact quote in context is as follows: "We can adjust suppliers. We can substitute products. We can cut portion size, which is probably good for some people's waistlines."
What made this quote especially frustrating was that there is a certain segment of the theme park community which just ignored it because Disney made it. Meanwhile this very same segment is chomping at the bit to go after Universal (or anyone not named "Disney") for fat shaming guests because some rides can't accommodate everyone because of safety restrictions imposed by the ride manufacturers. We all have our blind spots, but the double standards some have whenever it involves anything related to Disney is always something to behold.
The concept of Disney trying to pinch even more pennies… sacrificing even more quality to satisfy the never ending thirst of stockholders at the expense of the guest experience is a bit hard to swallow (pardon the pun). I guess for all of those of us who decide to go to Disney in the near future we get to look forward to spending even more money on a lesser experience, but don't worry that's actually a good thing because someone in Disney management is going to get a bigger bonus because of it.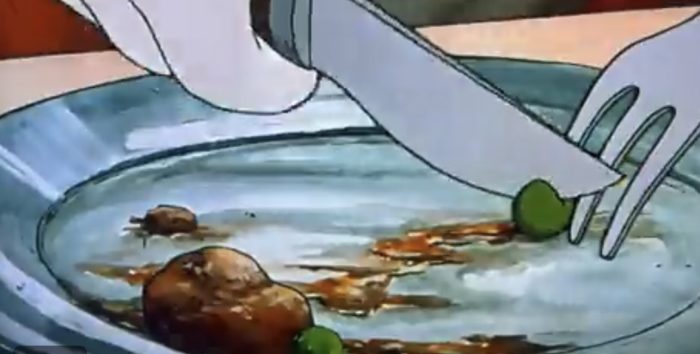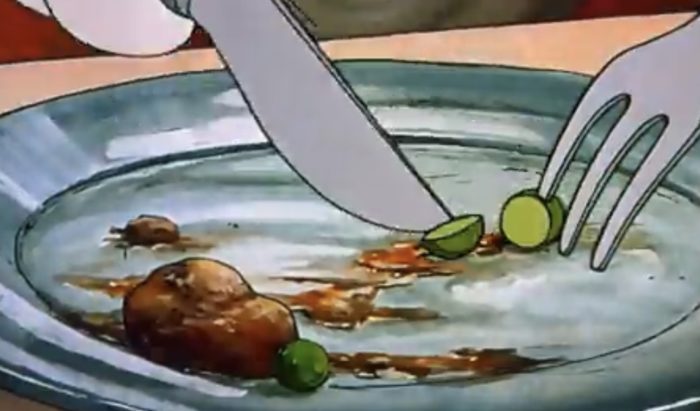 Disney wasn't the only one to make some questionable food choices this year. @TDRexplorer – a must follow for anyone interested in the Disney and Universal parks located in Japan – was the first to report on the 20th anniversary food options for Universal Studios Japan.
Our first one is for the all time books, and even makes Disney's Mr. Toad Burger look downright pedestrian in comparison. It's weird enough to have any food themed to the film Backdraft, a movie about the dangers of firefighting, but the design of this Backdraft Super-Smoked Turkey Leg is to simulate a burnt human corpse inside of a body bag. That's called chutzpah.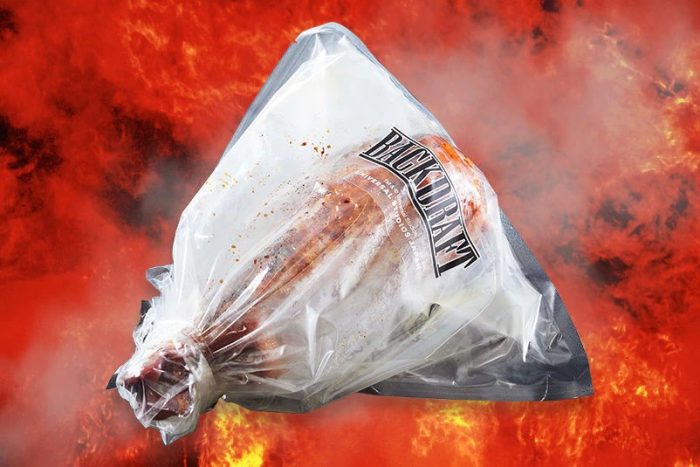 This one almost feels like it should come with a NSFW tag. Visually, the E.T. "I'll Be Right Here" chocolate crunch sundae seems less like comfort food and more like nightmare fuel. However, you can't go wrong with anything based around vanilla soft serve ice cream.
As a longtime fan of the movie JAWS, for me the highlight of the 20th Anniversary items was the Jaws Dog. The idea itself is so insane that it is brilliant. A shark themed bun, ketchup for "blood," and a hotdog. BRING THIS TO AMERICA IMMEDIATELY.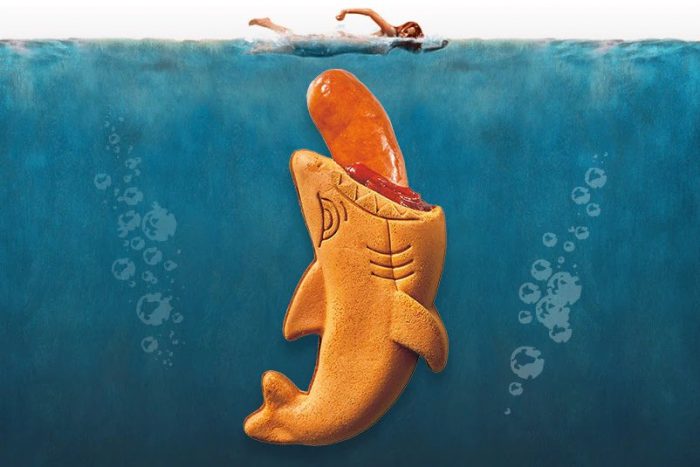 Remember our Cardboard Caballeros story above where Universal Studios Florida's Jaws photo-op was missing for a brief time? Well, the memesmiths of DisTwitter once again went to work…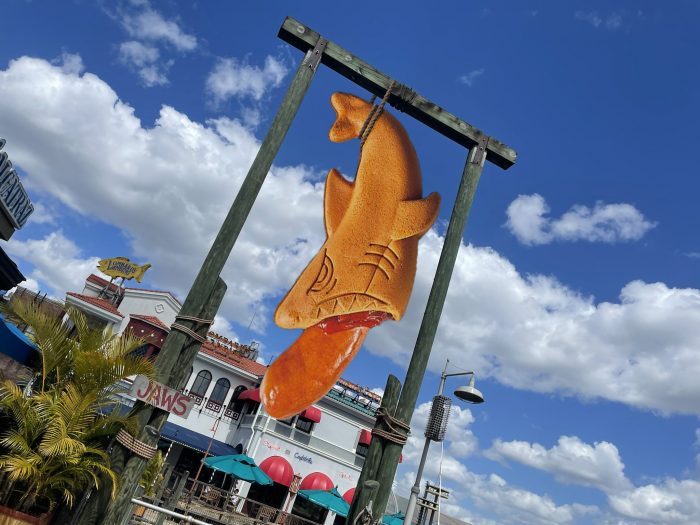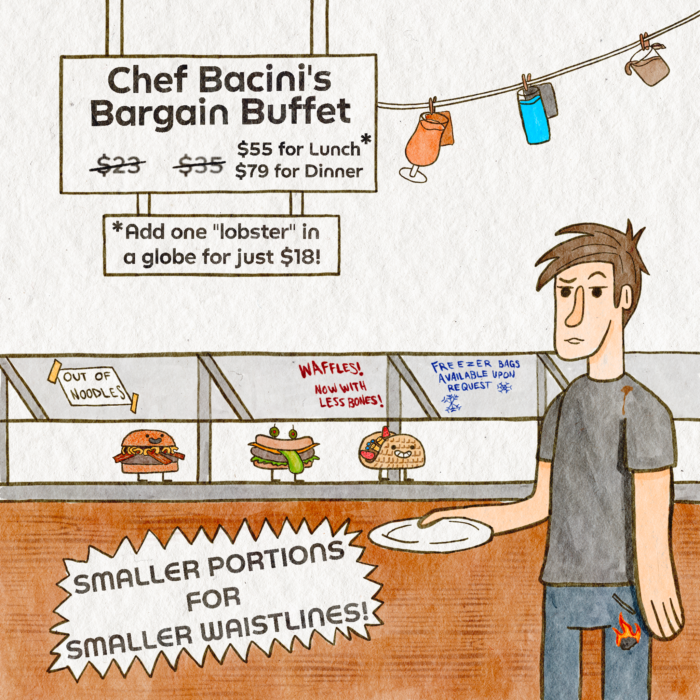 # 1 – That Time Eric Idle Went To War With DisTwitter
The most unbelievable theme park story started innocently enough near the end of January. On Twitter, a user asked Eric Idle about any future projects involving Figment. For those that don't know, Eric Idle plays the character of Dr. Nigel Channing in the current version of Journey Into Imagination with Figment at EPCOT.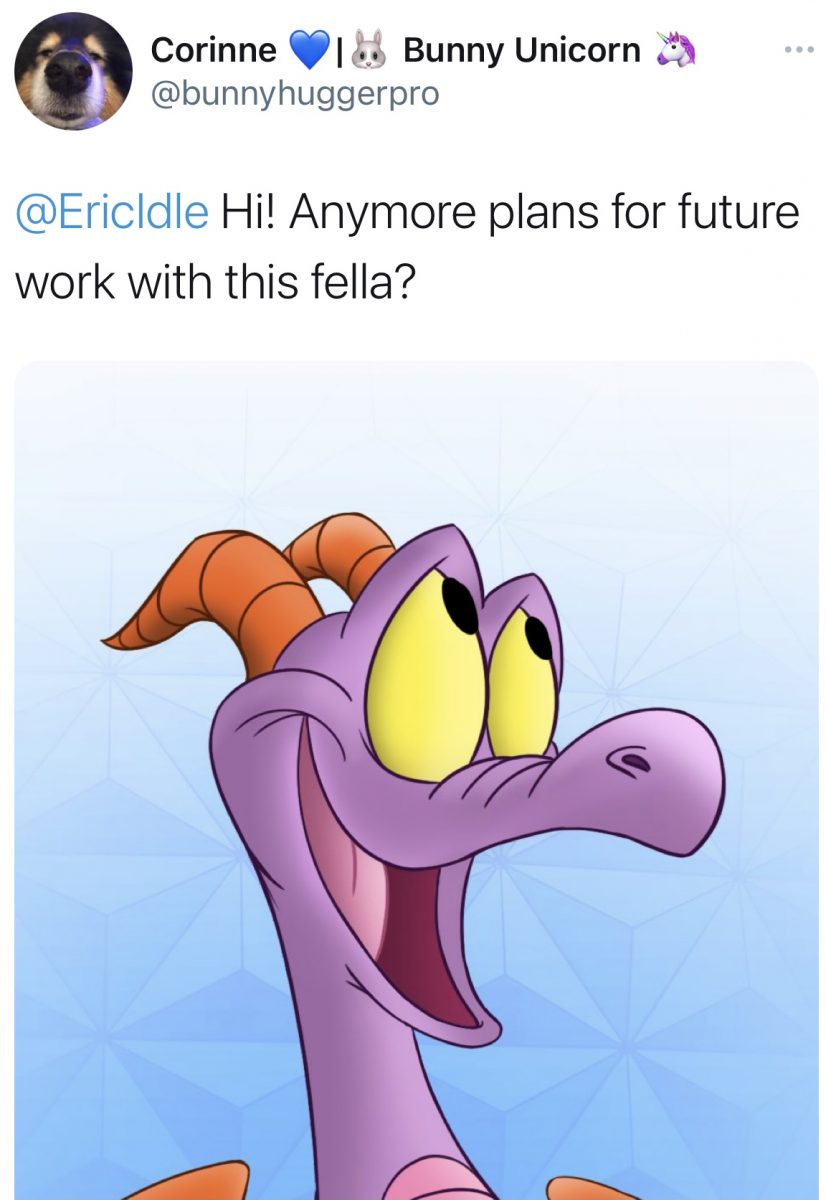 Eric responded, but it seemed as if he confused the character of Figment with a character from another movie he was in.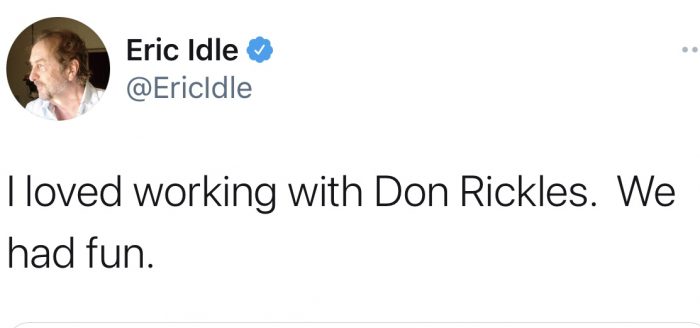 DisTwitter wasn't going to let him off easy on this one.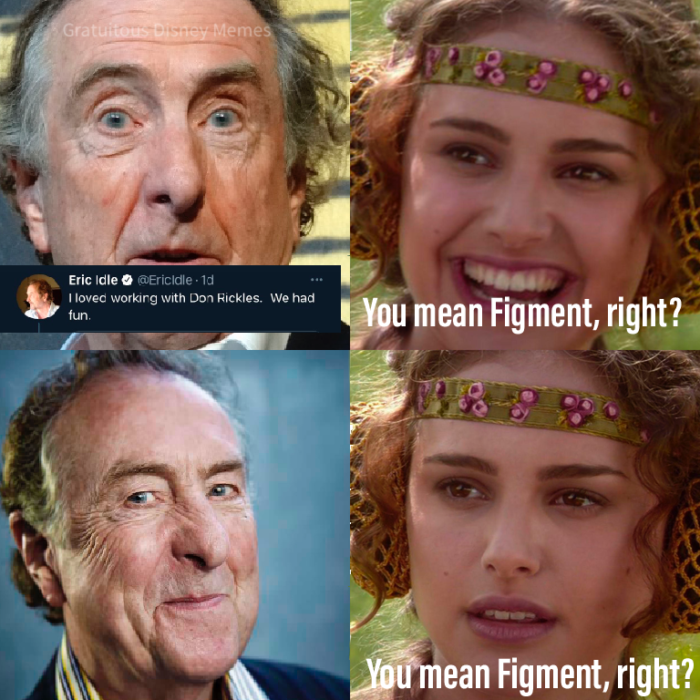 In a reply to one user, Idle admitted he had confused Figment with a dragon character which was featured in the animated movie Quest for Camelot.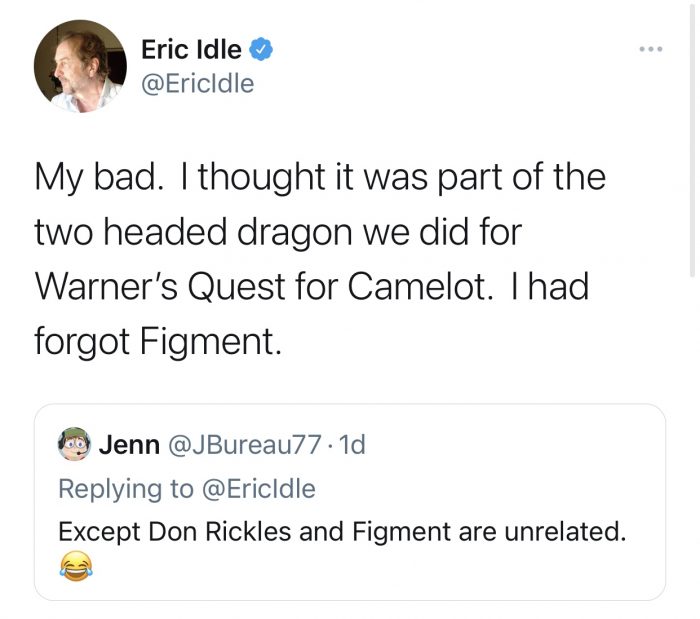 DisTwitter was not satisfied.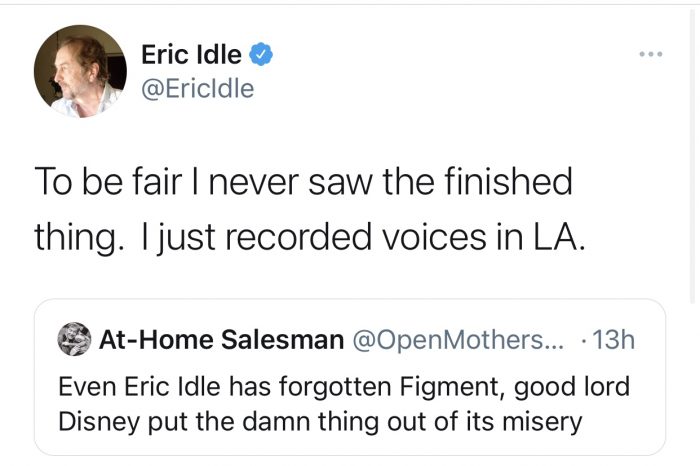 You could tell that Idle was slowly getting agitated by the responses.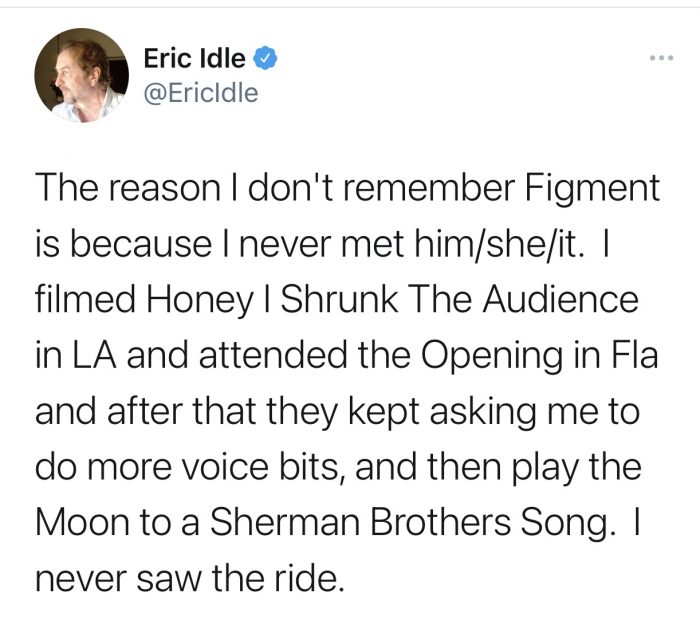 Finally, Idle had seen enough and went off.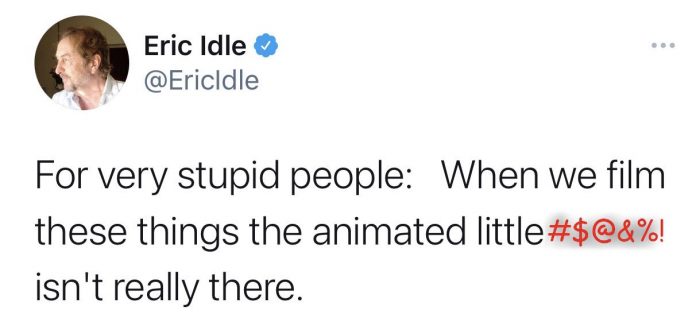 Of course Hollywood stars like Eric Idle can merely adopt the darkness. Those of us on DisTwitter are born in it…molded by it.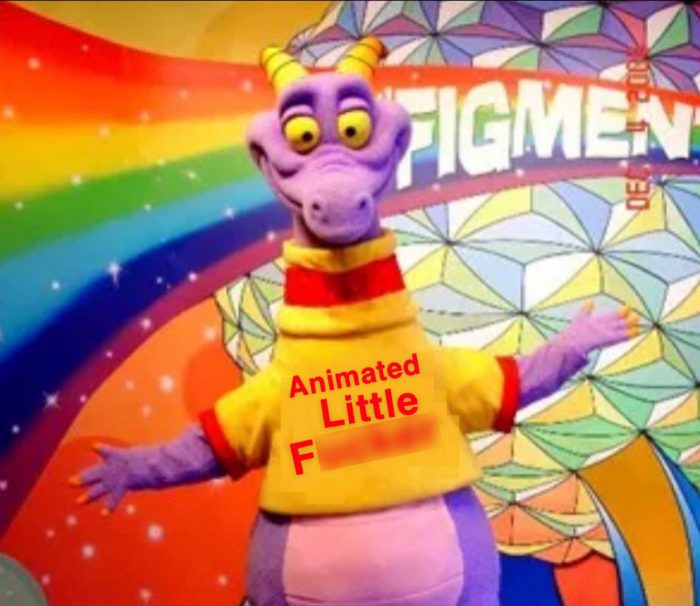 Some responses from members of DisTwitter attempted to be friendly, but at this point Eric Idle was – as they say – "over it."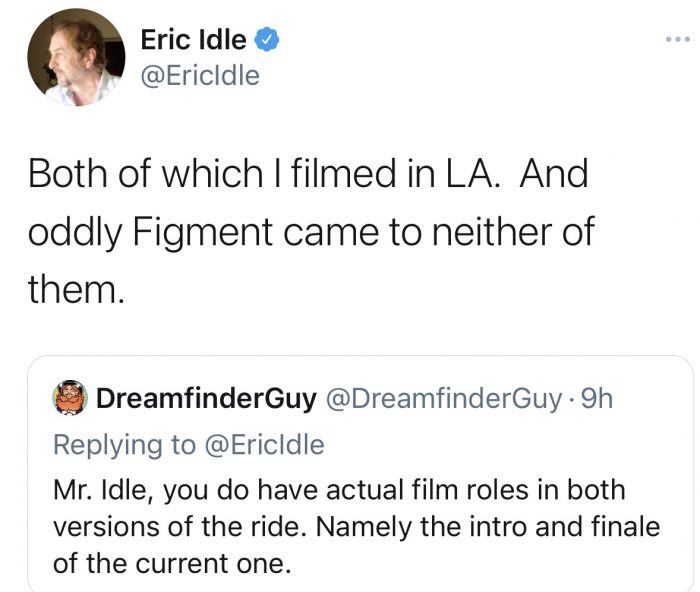 In fact, Idle's responses started to become so negative and harsh, one could make a case he was actually becoming a part of DisTwitter.
Our very own SonderQuest even printed out of one Idle's legendary tweets belittling Disney fans and had it framed.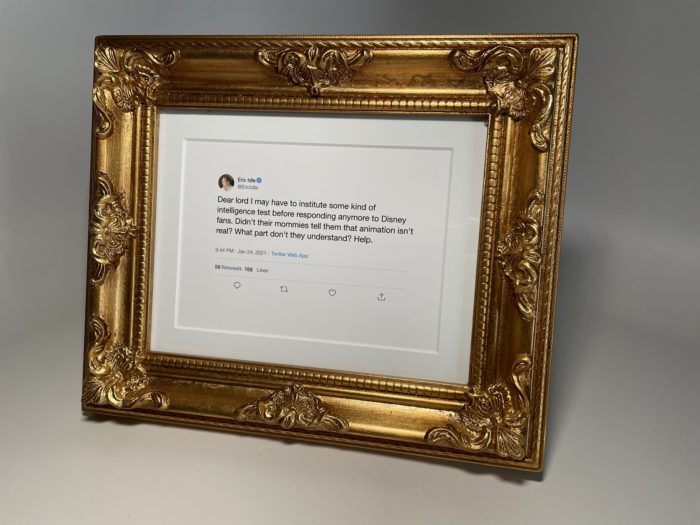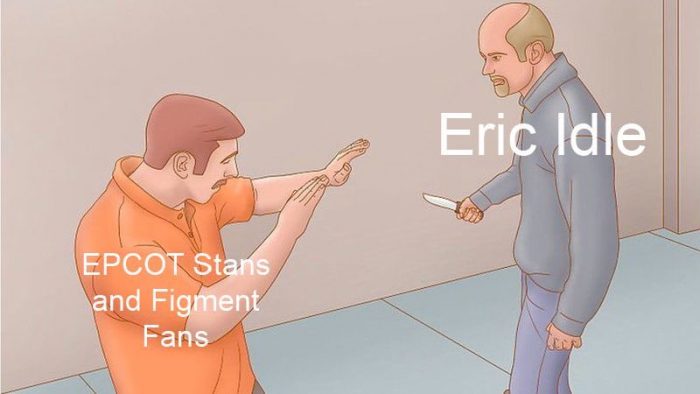 Now, things had settled down for a long time, but then – IN AUGUST – someone joked about yet another animated movie Eric Idle was in and old feelings were stirred up.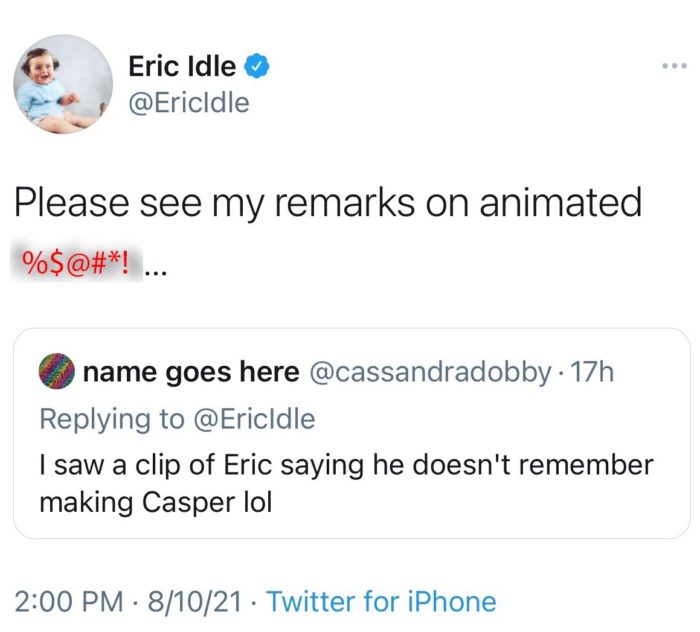 They say time heals all wounds, but apparently not wounds inflicted by DisTwitter!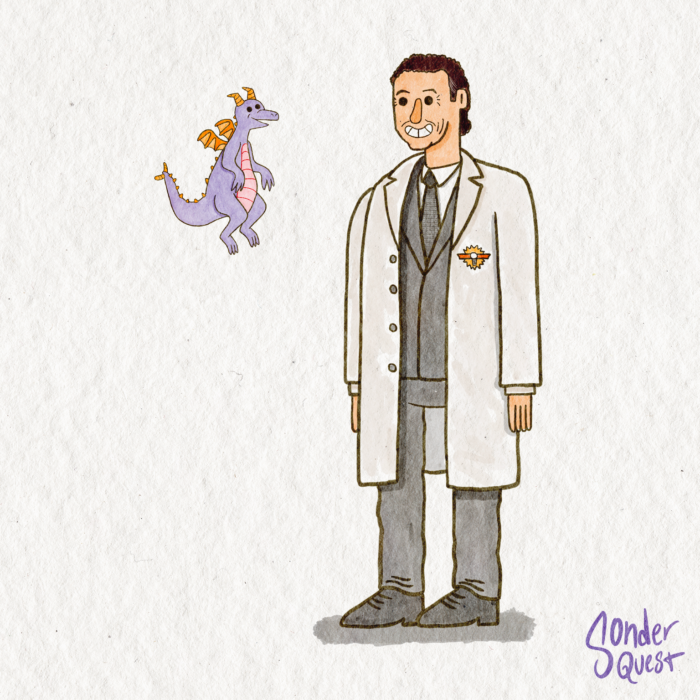 You Know What They Say, Don't Believe Anything You Hear and Only 1/2 of What You See (and Also, Only 1/4 of What You Read)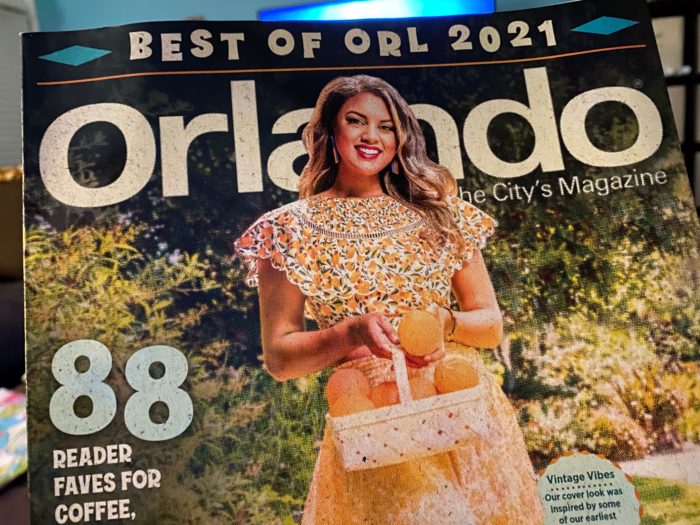 In the Best of 2021 edition for Orlando magazine, the Top Three THEME PARK RESTAURANTS were listed.  For me personally, #2 is a no-brainer. It's a controversial take because many think the restaurant is trash now, but I'll knight up for the dinner experience at Be Our Guest Restaurant every day of the week. It's an experience, similar to Space 220 and others. Especially when taking friends and family who have never been before. Now then, BaseLine Tap House, which came in at #3 is certainly pushing it when it comes to being called a "restaurant." Baseline offers a total of four food options, and one of them is simply "almonds."  You can't even get mad at that though because #1 is Blaze Fast-Fire'd Pizza in Disney Springs. So the best theme park restaurant not only ISN'T in a theme park, but it's a restaurant which has over 250 locations in the U.S., including 20 alone in Florida? WHAAAAAT?! What was #4 on this list? The McDonalds by the All-Star Resorts?
Hey, I like Blaze Pizza and would do anything for Blaze to replace ANY of the Disney run pizza places at the WDW theme parks. But what normal human – when choosing even just best theme park pizza – would pick Blaze over Via Napoli in EPCOT? Let alone above ALL other restaurants. As the late, great Gorilla Monsoon would say, "Will you stop?!"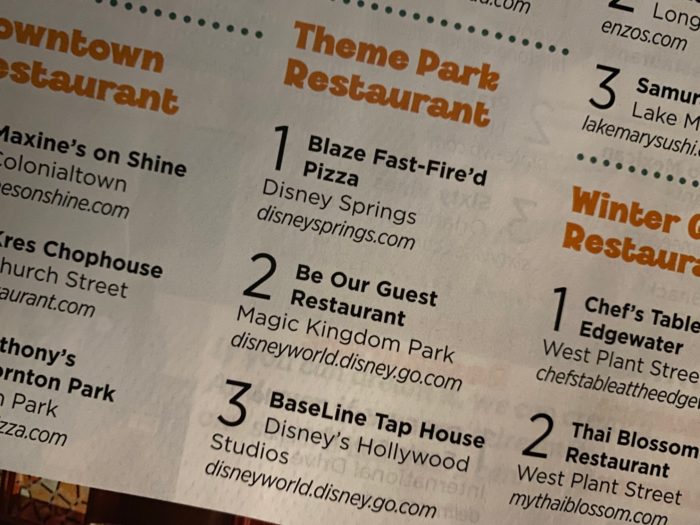 The hits just kept coming though, as another list was the top three places for a staycation. Aside from the pure ridiculousness of having #2 and #3 as options, how can #1 possibly exist as a separate entity from #3? It even has "Walt Disney World Resort" as part of its name!
I feel like this would be similar for New York Magazine having a "top three places in New York" list and the results being 1) Broadway 2) Times Square 3) New York City.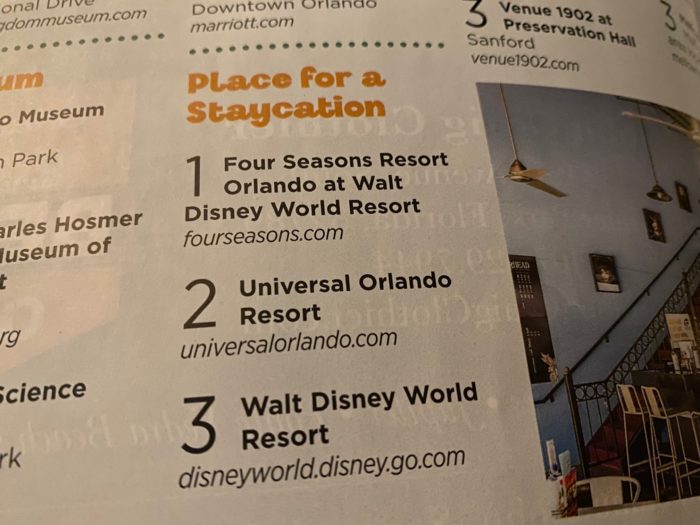 Orlando magazine is just a continuation of the time honored tradition of periodicals being out of their mind when it comes to our theme parks. Take this issue of AMERICA'S Most Amazing Theme Parks.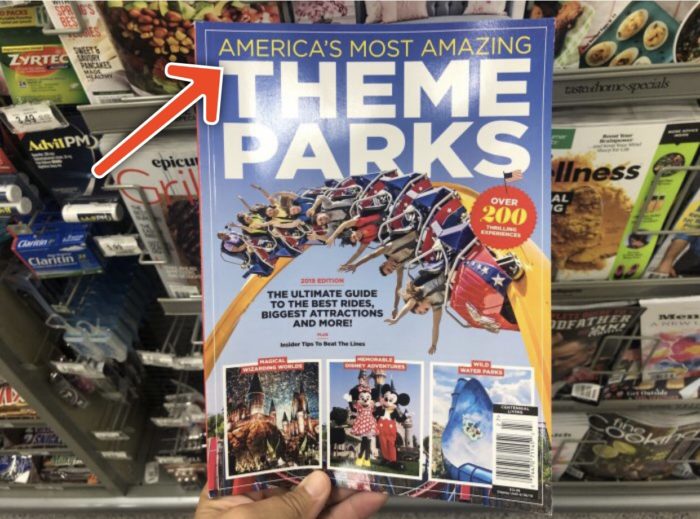 The cover includes a picture of Disneyland Paris. Now I'm not a geography major, but I'm relatively sure Paris is not located in America.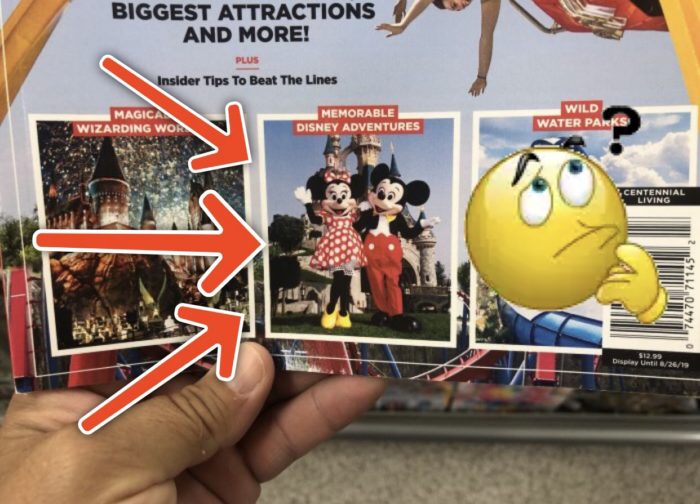 If 2021 Showed Us One Thing, It's That Disney and Universal Fans Are Alike After All
Presented without commentary.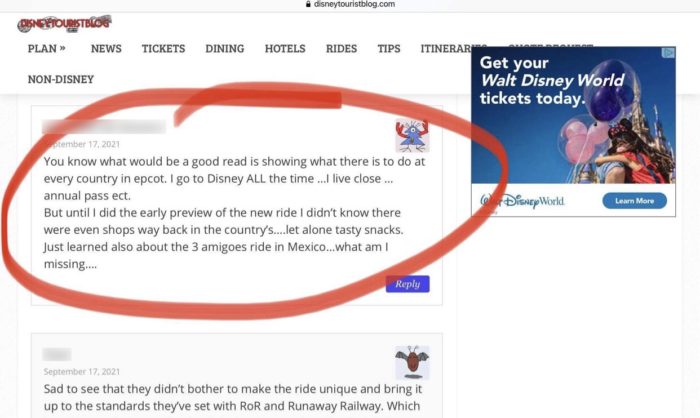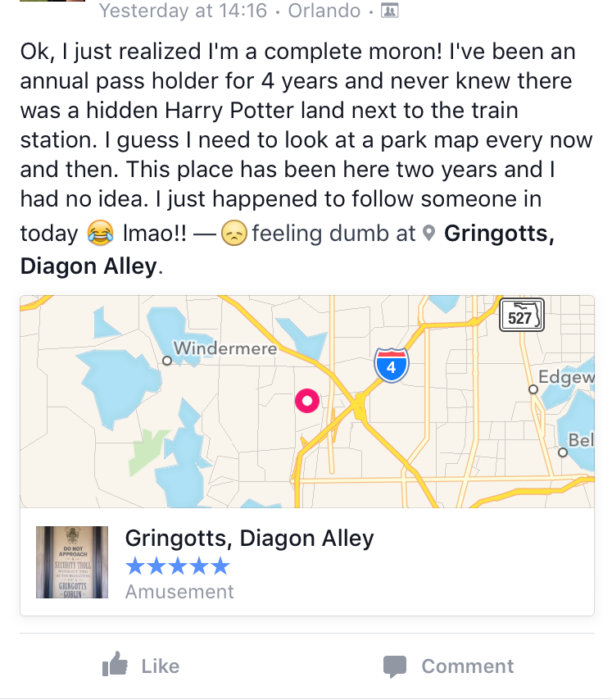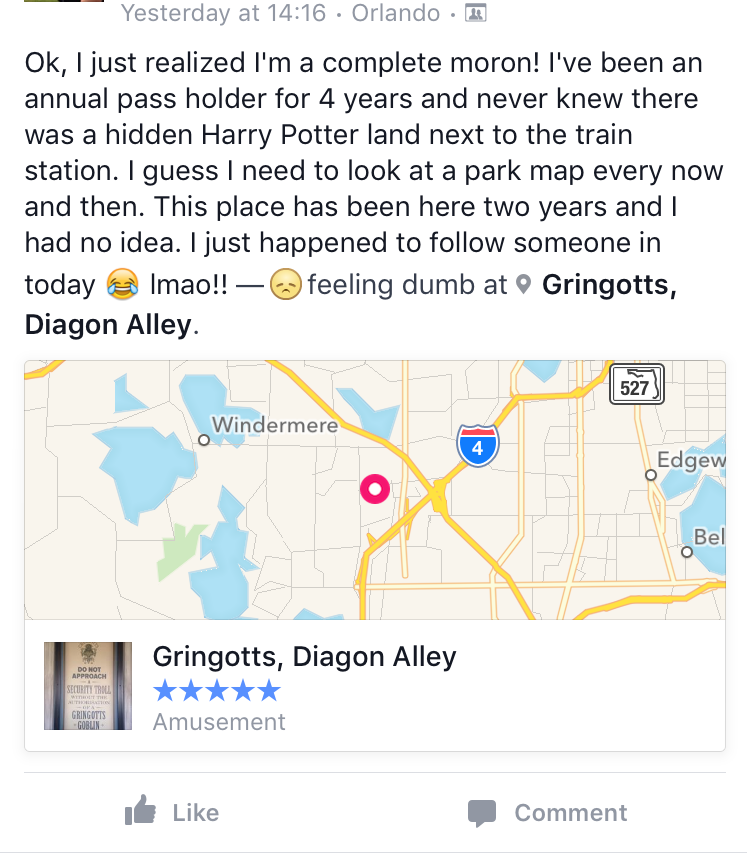 So there you have it: The 2021 Theme Park Turkeys of the Year! See you next weekend for the latest installment of the SATURDAY SIX, where we'll look at something fun from the world of Disney and Universal. If you enjoyed yourself, be sure to check out the THEME PARK ENJOYMENT INDEX, giving a monthly recap of all the theme park news you need to know (and a lot more you don't need to know, but we're gonna tell you anyway). You can also follow Your Humble Author on Twitter (@derekburgan).
*due to guest demand
Thanksgiving Leftovers: AKA Previous Editions of The Turkeys…
Special Thanks to The Elite Brandon Glover, the brilliant pens of Brian Cooper and SonderQuest, the bio-est of all reconstructs @bioreconstruct, the digital maestro Scott Walker, Captain Cruiseline Scott Sanders of the world famous Disney Cruise Line Blog, my personal protege Hunter "Elvey" Underwood, artist @SonderQuest, the SAT SIX Fun Squad of Parkscope Joe and "the Dadalorian" Nick, hot shot Michael Carelli, charter member of the Universal Four @Nitro230, and Hermione Granger's tutor Megan Stump for their invaluable assistance with this article. The SAT SIX is inspired each week by goofballs Aengus Mackenzie and LitemAndHyde and you Potterheads will  enjoy Meg's other blog work over at the Central Florida Slug Club.