Universal Orlando for Newbies – Families with Young Children
Whether you are a long-time Walt Disney World guest looking to switch your vacation up or you are visiting Orlando for the first time, planning a visit to Universal Orlando Resort poses a lot of questions. Today we will cover Universal Orlando Resort's options for families with young children, tackle some myths and truths, and offer some suggestions on experiences for the whole group.
Myths vs Reality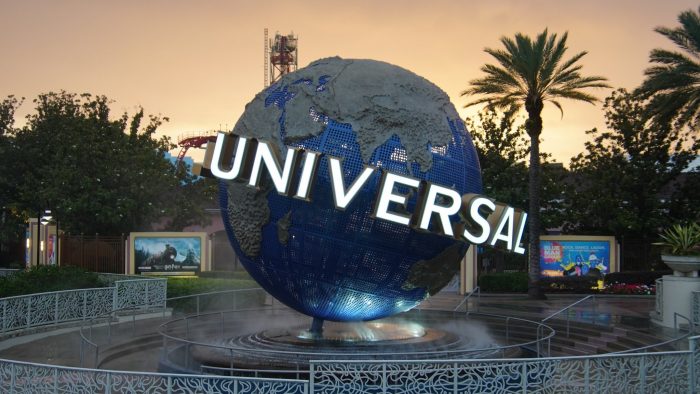 When researching a vacation or watching ads on TV, it can appear that Universal Orlando only features gargantuan roller coasters, vicious dinosaurs, action movie properties, and bucking simulators. It is easy to think there is nothing to do for a young family, or those with motion sickness, at the resort.
The truth is actually murkier than perception. It is true that Universal offers more thrilling rides than Disney, and all the shows and attractions are more intense than the Disney equivalent. While E.T. Adventure is very similar to Peter Pan, the prior features a cop chase and loud fog effects the latter does not. And Universal does advertise towards the teenager and young adult audience more than Disney does.
Yet Universal does some things for young families way better than Disney, and in fact, uses the perception of being a thrill haven as a boon to those with younger kids.
Rides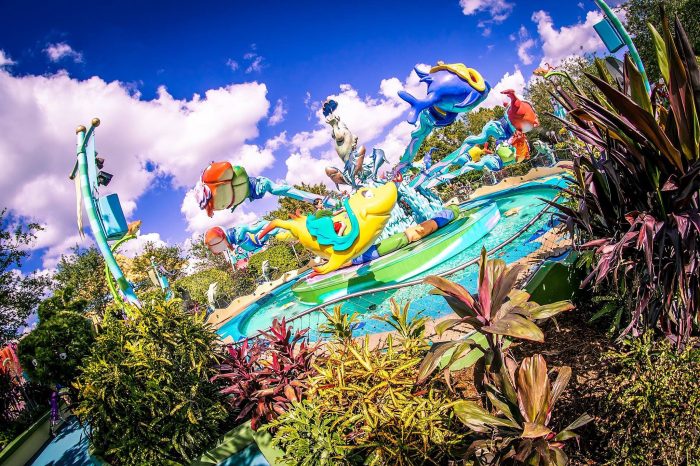 Universal's rides vary from carnival rides to epic adventures, quaint dark rides to thrilling roller coasters. To find the best attractions for kids we look to our decades-long running attraction surveys. The following are the rides rated the highest by pre-schoolers at the theme parks:
Universal Studios Florida

Woody Woodpecker's Nuthouse Coaster
Hogwarts Express
Kang & Kodos Twirl n Hurl
Despicable Me Minion Mayhem
E.T. Adventure

Islands of Adventure

High in the Sky Seuss Trolley Ride
Caro-Seuss-el
Pteranodon Flyers
The Cat in the Hat
Hogwarts Express
TouringPlans offers a fantastic one-day plan for parents with small children that incorporates these attractions, several other popular attractions for all ages, and still provide ample time for breaks.
For rides where children either are not allowed or are too scared to ride a Rider Swap service is offered. Similar to Disney's Rider Switch, one parent stays with a child while the other experiences an attraction. But for our money, we think Universal's is superior in nearly every way.
First, the party waits in the queue together, so the adults will not have to wait in two lines to ride. Second, for the waiting parent, there are Rider Swap rooms that feature benches, restrooms, and entertainment (usually appropriate to the attraction movie or interactive element). Rider Swap is available at select Universal Studios Florida and Islands of Adventure attractions.
Meet & Greets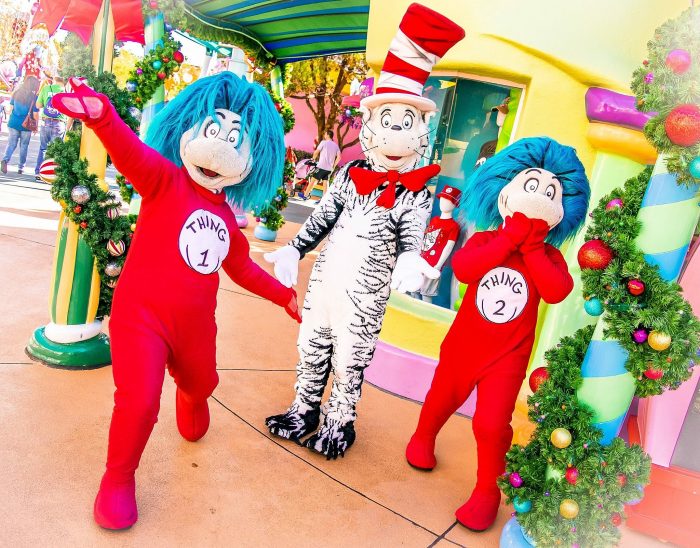 Rides are not the only thing kids want, they also want to meet characters!
Thankfully meeting the characters at Universal is a less stressful experience than at Disney. Unlike Disney, Universal largely has eschewed the "meet and greet attraction" concept like the Princess Fairytale Hall in the Magic Kingdom. Instead, characters meet more naturally as they walk around lands or are found in set experiences. Some characters, like those from Shrek or Sponge-bob, meet in designated areas. And due to Universal's reputation for teens and adults, characters see fewer crowds than at the Mouse House.
For more information on character meet & greets at Universal read our articles on how and where to find your favorite furry (or not furry) friends.
Playgrounds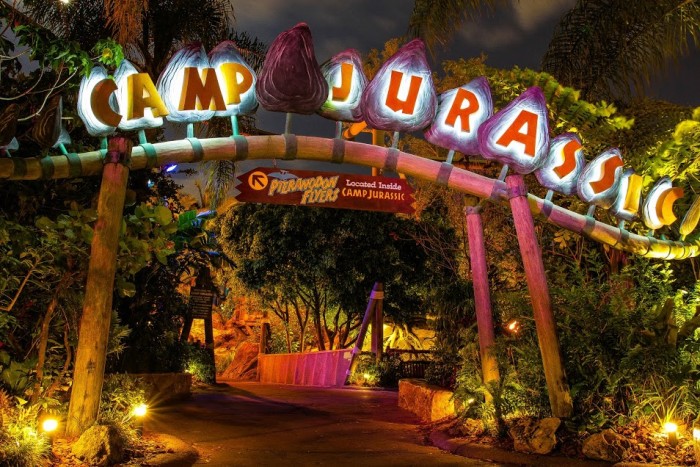 Wanna know the best-kept secret at Universal? It is their incredible themed playgrounds.
While Disney has removed most of their playgrounds Universal has kept theirs in tip-top shape. At Universal Studios Florida in KidZone are the water playgrounds, Feivel's Playland and Curious George Goes to Town, and the dry playground Curious George Ball Factory (think thousands of foam balls being launched everywhere). At Islands of Adventure is Camp Jurassic in Jurassic Park (a Tom Sawyer Island-like playground), Me Ship the Olive in Toon Lagoon, and If I Ran the Zoo in Seuss Landing.
More Activities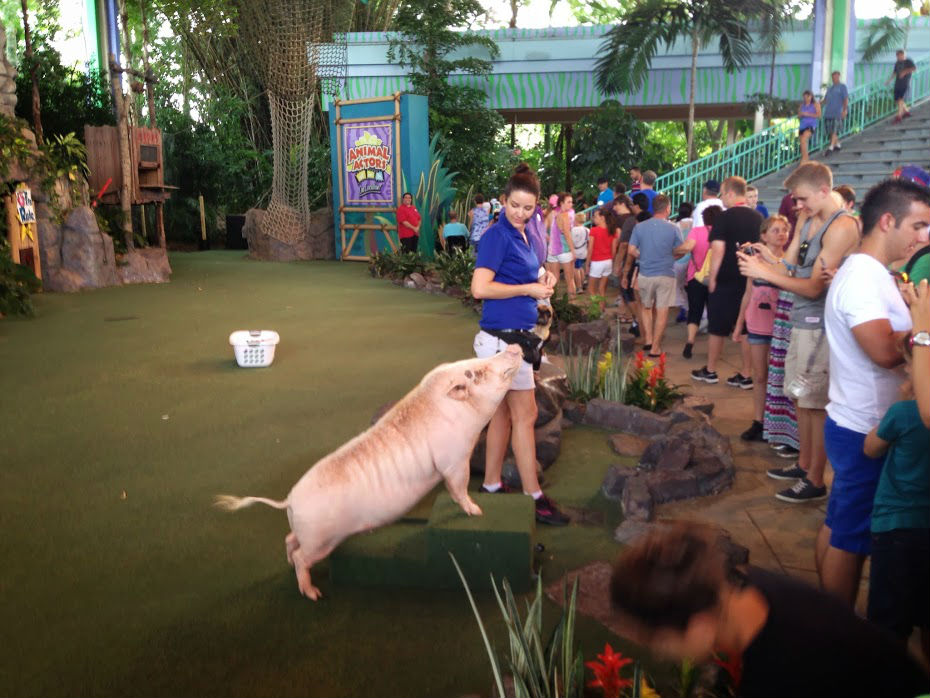 Parents know that sometimes you just need small surprises and activities to make a child's day. Here are some suggestions of other activities around the parks that have little or no waits:
Animal Actors in KidZone: Learn about various animals and how they are used in movies and television. The friendly host demonstrates how dogs perform tricks using non-verbal commands, how birds are filmed while in flight, and many other cute animal tricks. In addition to the standard animals, the show features otters, cranes, a porcupine, and a pig who wishes to fly. Animal Actors perform several times a day with the first showing around 11:00 am.
Street Shows: Univeral performs several smaller staged shows through their parks that require no queueing or sitting in a large theater. These street shows perform in New York (Blues Brothers and Beat Builders), Hollywood (Super Star parade floats), Diagon Alley (Celestina Warbeck and Tales of Beedle the Bard), and Hogsmeade (Frog Choir and Triwizard Spirit Rally). Shows perform throughout the day; check the Universal Orlando app for showtimes.
Scavenger Hunts: Participate in fun scavenger hunts during the Christmas and Halloween seasons! Visit participating stores to purchase a map that will guide you through the two parks and CityWalk to collect stamps. After collecting each stamp receive a unique item, such as an exclusive Christmas ornament or wicked sweets.
Miniature Golf: Located in CityWalk is Hollywood Drive-In Golf, Universal's own themed miniature golf course. Drive-In offers two courses, each themed to a fun and whimsical 50s B-rate movie. Pricing starts at $18.99 per adult and $16.99 per child, with discounts on playing all 36 holes.
The Pool: Yup, kids love the pool. Staying on-site offers some of the best pool options in Orlando mere minutes from the gates of the parks. Read our article on the pools of Universal Orlando.

Do you have a favorite activity with your kids at the parks? Leave them in the comments below!