Getting to Know Universal – The Wizarding World of Harry Potter
Whether you are a long-time Walt Disney World guest looking to switch up your vacation or you are visiting Orlando for the first time, planning a visit to Universal Orlando Resort poses a lot of questions. In this article, we will cover the groundbreaking Wizarding World of Harry Potter lands and what to expect on your trip.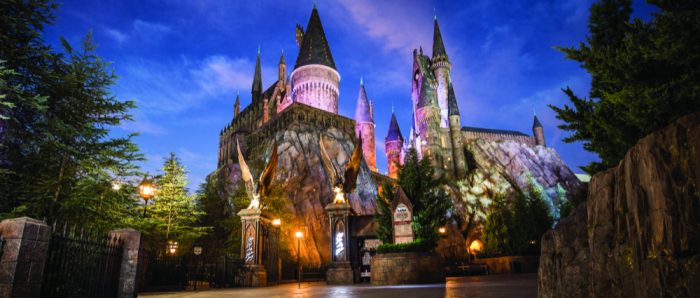 What is The Wizarding World of Harry Potter?
The Wizarding World of Harry Potter is the attractions, shops, restaurants, and entertainment based on the Harry Potter books and movies located in the Universal theme parks. Hogsmeade opened in 2010 at Islands of Adventure and features the Hogwarts School of Witchcraft and Wizardry, nearby Hogsmeade Village, and the events of the Goblet of Fire. Diagon Alley opened shortly after in 2014 and includes the London-based aspects of the world such as the Knight Bus, 12 Grimmauld Place, King's Cross station, and the aforementioned Diagon Alley. These two lands and their contents are discussed as being "The Wizarding World of Harry Potter".
The lands are dense and sometimes overwhelming – your attention will be pulled in all directions with unique sights and sounds. With something around each corner, every nook and cranny is worth exploring.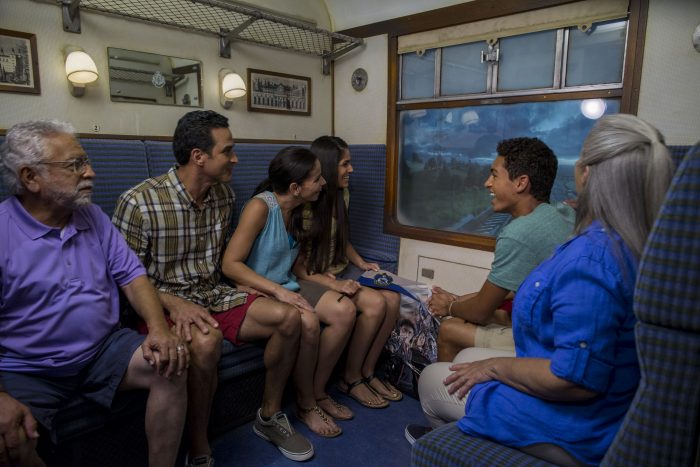 Do I Need A Separate Admission Ticket For The Wizarding World?
No, a standard Universal theme park ticket will admit you into the Wizarding World. To experience both lands on one day or ride the Hogwarts Express you will need a two-park ticket.
Universal Orlando confused the public in 2010 by advertising Hogsmeade as "a theme park within a theme park". Guests assumed The Wizarding World was a separate add-on (or that it was its own theme park). Admission to the lands and attractions in The Wizarding World of Harry Potter is included in your Universal Studios Florida or Islands of Adventure admission.
Tickets to Walt Disney World, SeaWorld Orlando, and Busch Gardens Tampa are not valid at Universal (you would be surprised how often this is an issue).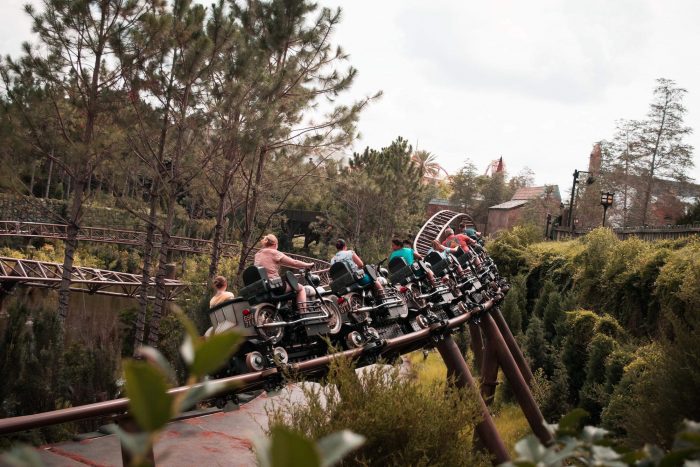 What Attractions and Shows Are in the Wizarding World?
The Wizarding World comprises some of the most ambitious and immersive attractions in the world. Experiences range from small interactive wand stops to immersive rides with price tags ranging in the nine figures. We consider each ride a Must See and the shows are worth your time if you have a relaxed touring schedule.
The Wizarding World of Harry Potter – Hogsmeade in Islands of Adventure
The Wizarding World of Harry Potter – Diagon Alley in Universal Studios Florida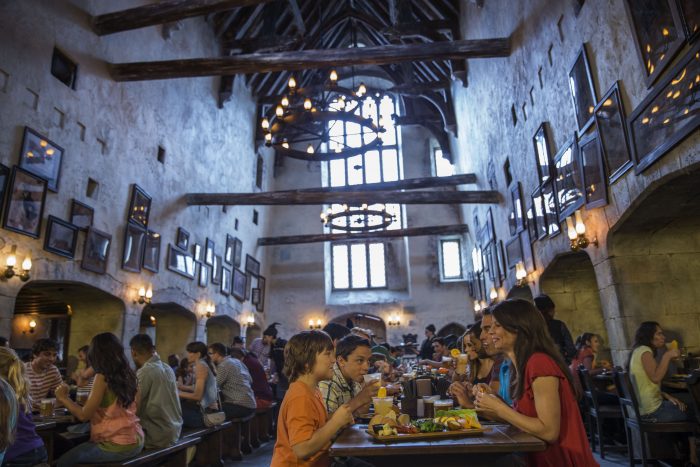 Where Can I Eat? Drink? Is There Alcohol?
In Hogsmeade is Three Broomsticks which serves rustic dishes like rotisserie chicken, ribs, shepherd's pie, and fish and chips. The Leaky Cauldron in Diagon Alley leans more into British pub food with pies, stew, bangers & mash, and, of course, fish and chips. Snack stands in both lands feature pasties (handheld meat pies), fruit, ice cream, British packaged snacks, and sweets.
Alcohol is available to discerning adult witches and wizards throughout the Wizarding World. The Hog's Head Pub in Hogsmeade pours international and domestic pints, the exclusive Hogshead Ale beer, wine, and shots of cinnamon whiskey aka Fire Whiskey. Diagon Alley is host to two bars, the Fountain of Fair Fortune and the Hopping Pot, both named after Wizarding World short fables. Each serves a similar menu to Hogshead but with two different exclusive beers: Dragon Scale and Dragon Scale. Beer and wine are also available at dining locations and snack stands.
Like all Universal locations, only guests 21 and over with a valid ID will be served.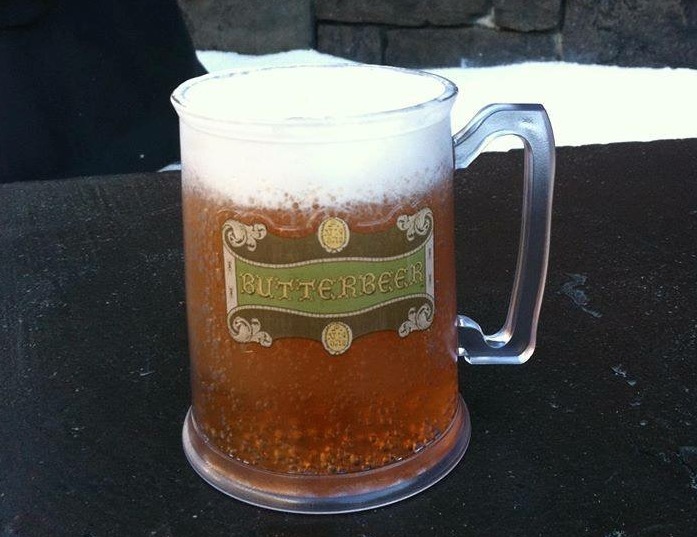 Is Butterbeer Alcoholic?
No! Butterbeer is non-alcoholic and free of high fructose corn syrup. The original themed beverage, butterbeer is a sweet drink based on cream soda with butterscotch notes. Before you ask, no Universal will not spike your cup of Butterbeer.
Butterbeer is available in several forms:
Regular – Cold cream soda-like carbonated beverage with a butterscotch foam on top (pictured above)
Frozen – Like a slushie, topped with butterscotch foam
Warm – Similar to a latte without the coffee, a more mild and creamy version of the cold
Ice Cream – Available in hard-packed and soft-serve varieties
Vegan – Vegan-friendly regular Butterbeer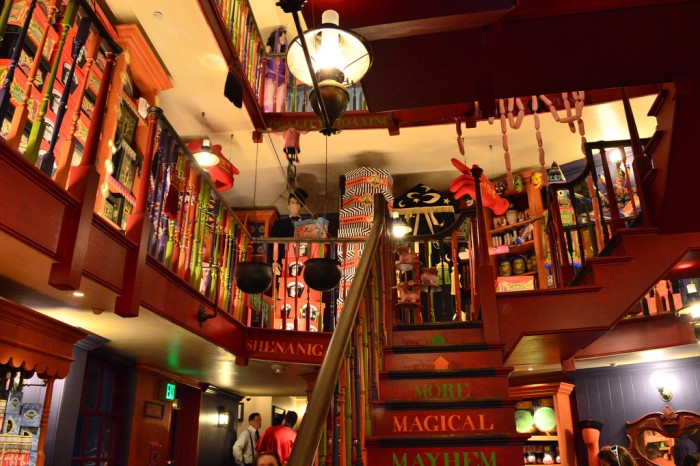 Ok, What About Merchandise?
Oh, do they have merchandise! In addition to revolutionizing attractions and food, the Potter lands stepped up the game on souvenirs. Dozens of highly themed shops sell everything from plush animals, practical jokes, wizarding school supplies, sporting equipment, and shady "black market" items. No matter your interest level there is a gift for you in the Wizarding World.
Ollivander's, located in Hogsmeade and Diagon Alley, combines an intimate show with purchasing experience by selecting one lucky guest for their very own wand pairing. Guests are not required to purchase the wand afterward but come on, it is a pretty hard sell! Interactive wands cost around $65 with tax.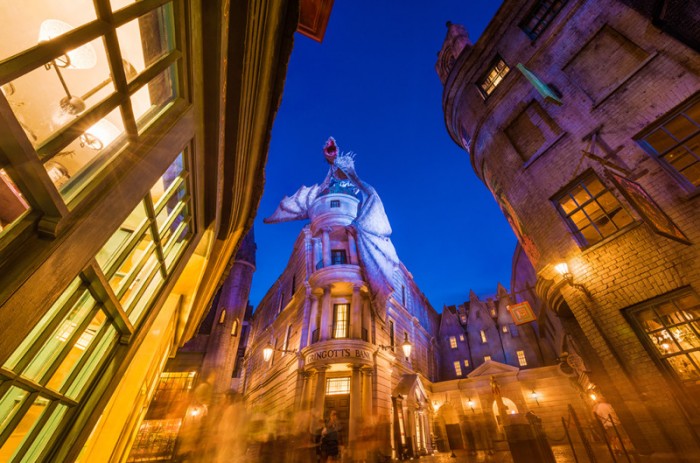 What Touring Plans Are Available For The Wizarding World?
Touring Plans for Universal Studios Florida, Islands of Adventure, and just the Wizarding World are included in our Universal Orlando Touring Plans subscription. For $8.95 plus tax, you receive access to these plans plus customizable touring plans, a crowd calendar for planning, and more.
Ok, I Am Sold. Where Do I Book My Trip?
Might I point you towards the Touring Plans Travel Agency? Our Travel Agents will book your trip and watch for any discounts or upgrades. Do not worry if you like doing it all yourself, we offer the complete booking experience to just find you what you need. PLUS if you book through them you will get a Universal Orlando Touring Plans subscription included! I have personally used the Travel Agency to book a hotel and watch for any Annual Passholder discounts.

Have you been sorted into a Hogwarts house? Did a wand choose you? Leave your favorite aspects of The Wizarding World in the comments below!