Walt Disney World August 2016 Preview
Welcome to TouringPlans' preview for Walt Disney World for August 2016 – everything you need to know if you're traveling to the Happiest Place on Earth next month. Who's ready for August?
Average Weather for Walt Disney World in August
August in Orlando is nearly identical to July's with the added bonus of entering the peak (August, September, October) of hurricane season. Florida has not been impacted too strongly by weather in the last few years, but sources say 2016 may be more active than recently. NOAA's National Hurricane Center is an excellent resource for forecasts that may affect your August trip.
Plan to visit the parks early in the morning or late in the day to avoid the heat as much as you can and spend your afternoons napping or at the pool. Summer's extended hours mean there is plenty park time available after dark, so take advantage of it, especially if you're eligible for Extra Magic Hours.
Upcoming Live Chats for August
Want to chat live about your trip? Join us on Facebook throughout the month as our experts take your questions in a fun and lively discussion.
We are working on a more regular chat schedule, but we should have a good one to start the month. Our own Brian McNichols will be visiting Disneyland and our West Coast regular Guy Selga. Brian will be there from August 7-10 and he and Guy are planning a dual live chat right from the resort. Make sure you watch Facebook and Twitter for the exact date and time.
Brian will also be doing a wrap-up chat about his trip to Disneyland and any and all news from the Orlando parks on Wednesday, August 17 at 1:00pm U.S. Eastern time. He'll give you a chance to get your early questions in a few days before the chat.
Times for all live chats are posted in advance on our Facebook page and on Twitter.
Walt Disney World Park Crowds for August
August is quite busy at Walt Disney World. with crowds dropping off during the last week of the month as kids go back to school. The very end of the month is one of the least busy times of year. For day by day park recommendations for travel during July, check out our Crowd Calendar.
August Events at Walt Disney World
August is atypically quiet in Walt Disney World. It's the bridge month while it's still hot and kids are starting to go back to school. The good news is that the quiet brings discounts.
August Discounts at Walt Disney World
Late Summer Passholder rate: Room-only discount valid for most nights in August. Information is on Disney's web site.
Package discounts: Room/ticket discount valid Sunday to Thursday nights (so no weekend discounts). Disney likes to market package discounts by number of guests and nights, making them difficult to compare. There are two similar discounts starting August 1, one marketed as 3 night/3 guest, the other as 4 night/four guest. Details here and here.
Late August Discount: For stays beginning August 26, save up to 25% with the room-only discount. Details here.
What's New for August at Walt Disney World
Dining at Disney Springs is the big news for the month, with several new restaurants opening in July and more coming for August.
Frontera Cocina is Rick Bayless' latest venture and has the pedigree (if it needed more than that) of being run by the fine food and beverage experts from Epcot's Mexico pavilion and Coronado Springs.
Art Smith's Homecoming is a Farm to Table (at least 50% Florida-produced food) establishment with an excellent cocktail menu. Check out reviews from both Tessa and Len for the details. Homecoming has the added benefit of accepting both Tables In Wonderland and Annual Passes for discounts.
AbracadaBar (which my spellcheck REALLY dislikes) opened the weekend of July 23 in the old Seashore Sweets location on Disney's Boardwalk. It's a magic-themed (as in "watch me pull a rabbit out of my hat," not as in Muggles and wizards) bar. No, really, it is.
August Refurbishments at Walt Disney World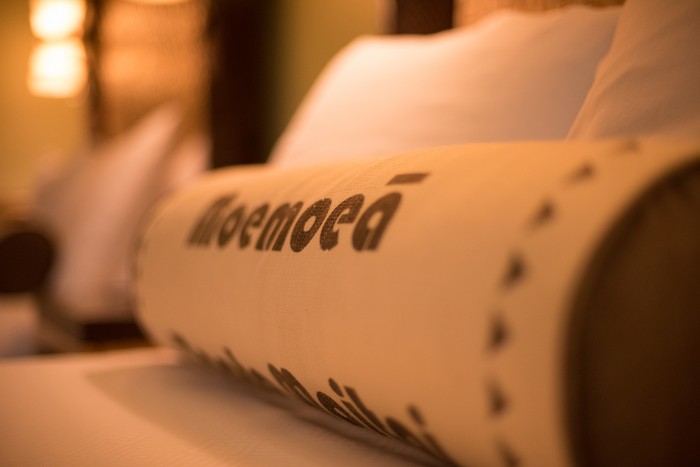 Hotel Spotlight – Disney's Polynesian Village Resort
When it's hot, one of the best ways to cool off is to adjourn back to your hotel for an afternoon break. The Polynesian's location on the monorail to Magic Kingdom and next to the monorail to Epcot make it one of the best located properties at Disney World. Of course, anyone who's bought real estate knows that location will cost you, and the Poly is no exception. Spacious rooms with two queen beds and a daybed mean you'll fit your family of 5 about as comfortably as you'll fit them in any non-suite hotel room, and there are many dining choices that are favorites with families. Unlike the Grand Floridian and Contemporary, the Polynesian has no signature restaurant, though finer dining is just a monorail ride away. The theming is Disney at its best with winding paths, authentic Polynesian background music, and two fabulous and recently refurbished pools.  We have a full review of Disney's Polynesian Village Resort, and our room finder to help you select and request the ideal room for your trip in our Walt Disney World hotels section.
Blast from the Past – Previous Blog Articles to Enjoy While You Plan Your August 2016 Trip
Did you miss the opening of Star Wars: A Galactic Spectacular in June? In this article, Dani talks about her first impressions of the fireworks show at Hollywood Studios.
If the Polynesian doesn't fit your budget, Dani gives you the low-down on helps you pick a Disney moderate resort for the sweet spot between budget and amenities. Brian does a deep dive on the different resorts in this category. And Erin helps you sort out just what Disney means by Value, Moderate, and Deluxe.
Your August Walt Disney World Checklist
Have you?
TouringPlans subscribers have access to all this and more and get timely reminders when they create a trip on the site. And it's all easy to find on your Personal Dashboard, a central location for all your travel plans that all subscribers see when they log in. It even has a checklist, so you'll know what you've crossed off and what's left to do before your vacation.
We hope you have a great vacation. Let us know how it went when you get back by taking our user survey. It helps travelers just like you know the best (and the rest) of what to do, see, ride, and eat at Walt Disney World.
Thanks for reading this month!