What Disneyland Rookies Should Know Before They Go
A few years ago, I was a Disneyland Rookie. I grew up going to Walt Disney World and knew all the tricks and shortcuts from an early age; but when I finally made the pilgrimage to the Disneyland Resort, all of my Walt Disney World prowess went out the window. I was a total Disneyland Rookie as I explored the Disneyland Park and Disney California Adventure, and loved every minute, but it's taken a trip or two since that initial visit to avoid those beginner mistakes and experience the park like a pro. To give all of you fellow Disneyland Rookies a step up, here's are What Disneyland Rookies Should Know Before They Go.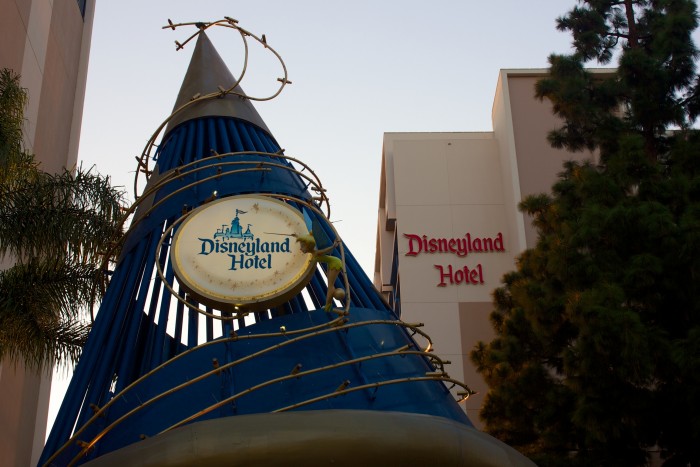 There Is No Wi-Fi
The struggle is real. Yes, there is currently no Wi-Fi at the Disneyland Park or Disney California Adventure. Fortunately, free WiFi is offered at the Disneyland Hotel, even if you're not a resort guest! So head over to the hotel when in need of a break, kick back in a teacup chair, and upload those pics to social media, check your email, or just check-in with the outside world for a bit. I also discovered that there are empty outlets in the lounge areas of the themed Disneyland Hotel towers if you need to charge up.
Different Layout Than Magic Kingdom
If you're as familiar with Walt Disney World's Magic Kingdom as I was during my first to the Disneyland Park, don't make the mistake of thinking you don't need a park map or that Pirates of the Caribbean is in Adventureland. Contrary to what many may believe, the Disneyland Park and the Magic Kingdom have very different layouts. Attractions you're familiar with at one park may not be the same place, or the same experience, at another. Also, the Disneyland Park offers its own unique lands! In addition to Fantasyland, Frontierland, Adventureland, and Tomorrowland, the Disneyland Park also offers Mickey's Toontown, Critter Country, and New Orleans Square. What Disneyland Rookies should know before they go is the Disneyland Resort offers its own unique offerings to experience!
Attractions Close for Weather and Nightly Entertainment
Southern California is known for its gorgeous weather, but that doesn't mean it's immune to rainy days. As many Disneyland Park and Disney California Adventure attractions are outdoors, not all can continue to operate when sunny California fails to live up to its name. The Disneyland Park attractions which may close for inclement weather are Fantasyland's Alice in Wonderland, Mad Tea Party, and Dumbo the Flying Elephant, as well as Frontierland's Pirate's Lair on Tom Sawyer Island (currently closed) and Toontown's Gadget's Go Coaster. Weather can also delay or even cancel the Disneyland Park's parades and fireworks. High winds are also a cause for cancelled fireworks; but if the fireworks continue as scheduled, a number of attractions close down for the display, including the Disneyland Monorail.
Over at Disney California Adventure, attractions that close for weather include some Cars Land attractions and the Redwood Creek Challenge Trail. Also, just like at the Disneyland Park, a number of attractions close for the park's nightly World of Color performance, particularly those on Paradise Pier like California Screamin', Mickey's Fun Wheel, the Golden Zephyr and Silly Symphony Swings, and even games on the Boardwalk, Jumpin' Jellyfish, and the King Triton's Carousel.
Not All attractions Offer FASTPASS
As of today, not all attractions within the Disneyland Park offer FASTPASS, including several popular attractions which could certainly benefit from the service such as the Matterhorn Bobsleds and Peter Pan's Flight. I should mention too that not all FASTPASS attractions have their machines next to their entrances, most notably Radiator Springs Racers at Disney California Adventure. It's definitely what Disneyland Rookies should know before they go.
Printed Tickets Are Exchanged at the Turnstiles
Before my first visit to the Disneyland Resort, I purchased a 3-Day Base Ticket online and brought a print-out proving my ticket purchase to the park. When I arrived, I wasn't sure where to go or what to do to exchange my print-out for my park ticket. Honestly, I was expecting a hassle, and most likely a lengthy wait at a ticket counter. Surprisingly, all I had to do was hand my print-out to the Cast Member at the turnstiles. There, my photo was quickly taken and I was issued my paper ticket to sign before being allowed to enter and begin my day at the Disneyland Park!
It can be an annoyance for guests who already have their tickets to wait behind a group just receiving theirs, but it's definitely a convenience for Disneyland Rookies that the ticket process can be handled at park entry.
Uber To and From a Disneyland Resort Hotel
During my last visit to the Disneyland Resort, I relied on Uber for getting to and from my offsite hotel. I personally prefer Uber over taxis, and I love the reasonable fare; although, taking an Uber to the Disneyland Park or Disney California Adventure can get a little complicated.
Even though there is an entrance right on Harbor Boulevard, it's for guests on foot only. In fact, the only way to reach the esplanade, which is the space between the two parks and Downtown Disney, is by walking or via Disneyland's parking structure trams.
So, when my Uber driver was driving me to the Disneyland Park, his GPS screen had difficulty fulfilling the request and actually showed my drop off location to be somewhere inside the Matterhorn Bobsleds! Later on in my trip, I decided to call an Uber to pick me up from Downtown Disney. Simple enough, right? Well… I learned that getting into the Downtown Disney parking lot can be a lengthy process and one of my drivers had difficulty finding my location in the area!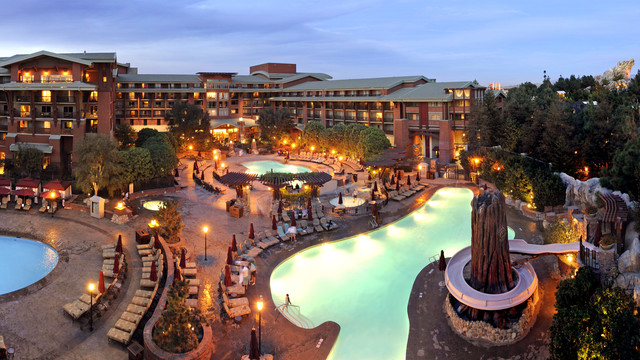 So through trial and error, I discovered that the simplest location to be picked up or dropped off by Uber, or even a taxi, at the Disneyland Resort is at one the Disneyland Resort Hotels. Cast Members are on hand to direct the vehicles in front of the resort and overall appears much more accessible and convenient for drivers.
Tip: I personally recommend Disney's Grand Californian Hotel as it offers a backdoor entrance into Disney California Adventure and the esplanade is only a short walk away in order to access the Disneyland Park.
All Guests Must Pass Through Bag Check
At Disneyland, everyone goes through the bag check line. Yes, even if you are visiting the parks with no bag at all, you must wait in the bag check line which then funnels into further security before releasing guests into the esplanade.
So that's What Disneyland Rookies Should Know Before They Go to avoid the confusion and mistakes that come with a first time visit. After all, the more you know in advance the better you can maximize the time in the magic! So are you planning your first trip to Disneyland? Or are you a Disneyland Pro and have any tips to share? Leave a comment and let us know!