SATURDAY SIX Presents: The Definitive Guide to Islands of Adventure's PORT OF ENTRY (our favorite "Main Street" of any park!)
This week's SATURDAY SIX takes a look at PORT OF ENTRY in Universal's Islands of Adventure, one of my favorite places at either of Universal's two theme parks which doesn't have a single attraction or show. Port of Entry is the first official "island" you experience when walking into Islands of Adventure (IOA) and I consider it the best entry area of any theme park in North America. The layers of detail throughout the area transport guests into a world that never existed, yet somehow feels completely real.
The journey through this exotic land starts before you even hit the park, as the impressive Pharos Lighthouse stands tall outside the gates and the wonderfully serene Ocean Trader Market theme plays in the background.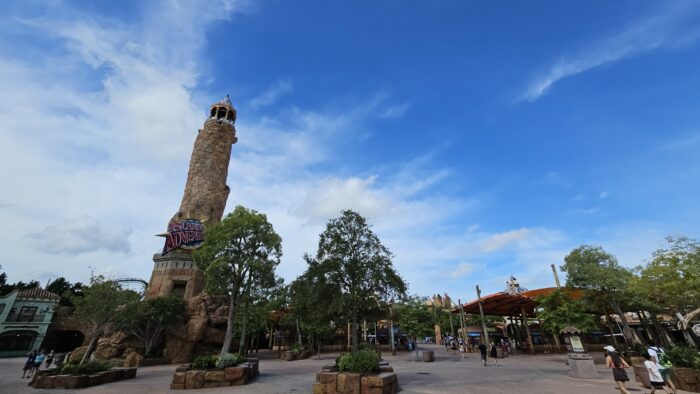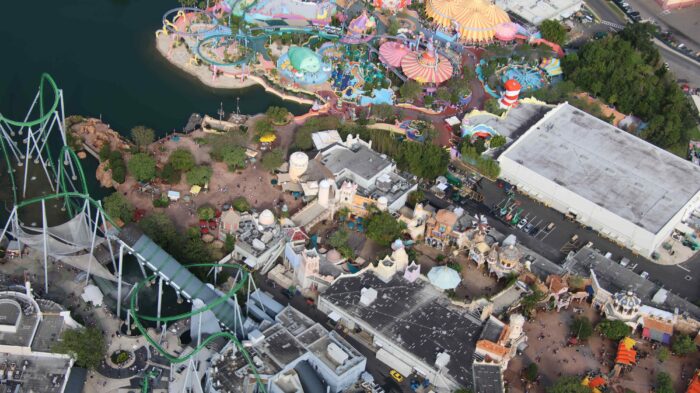 Before we enter IOA to visit Port of Entry, one detail many guests don't notice is a gate next to the turnstiles which is adorned with medallions featuring every island in the park.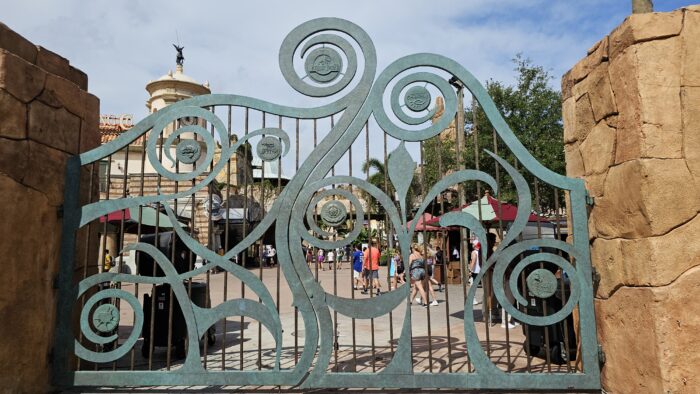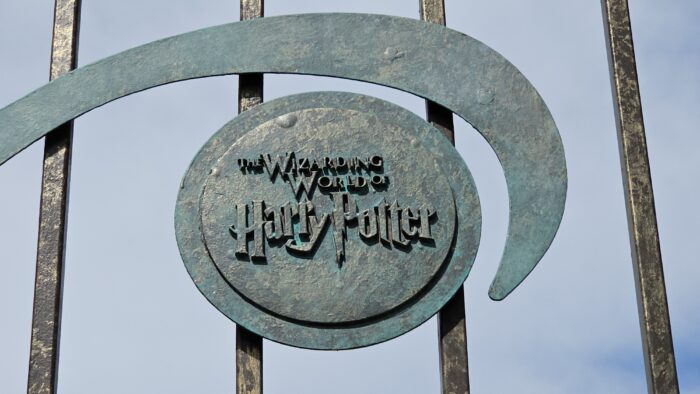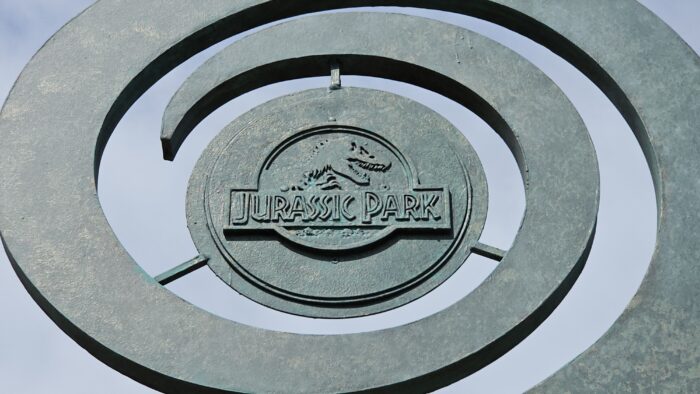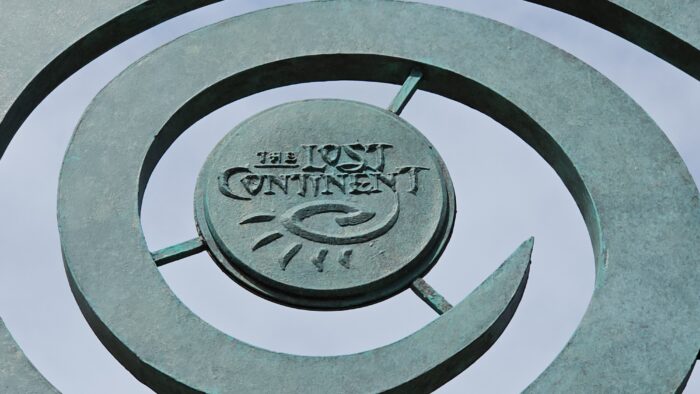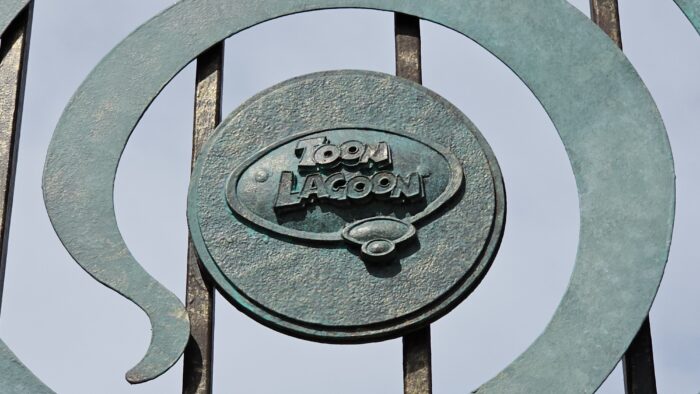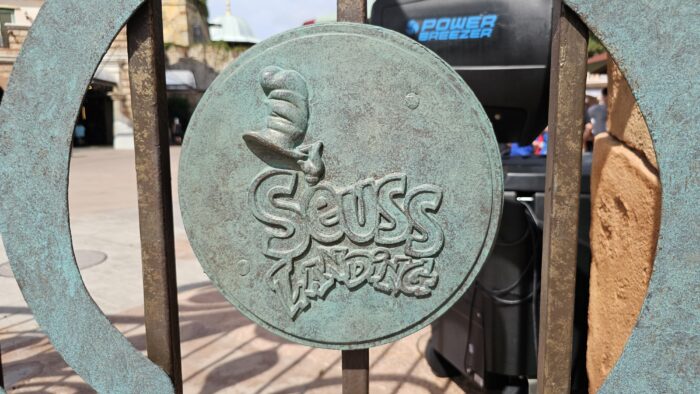 Including one for Port of Entry itself.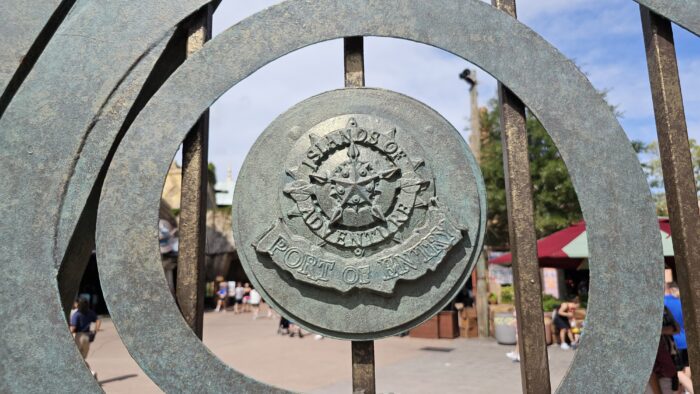 Once through the turnstiles, guests pass by an archway that promises "The Adventure Begins". They generally make a beeline to the Wizarding World of Harry Potter or quickly head over to the Hulk Coaster and Spider-Man at Marvel Superhero Island.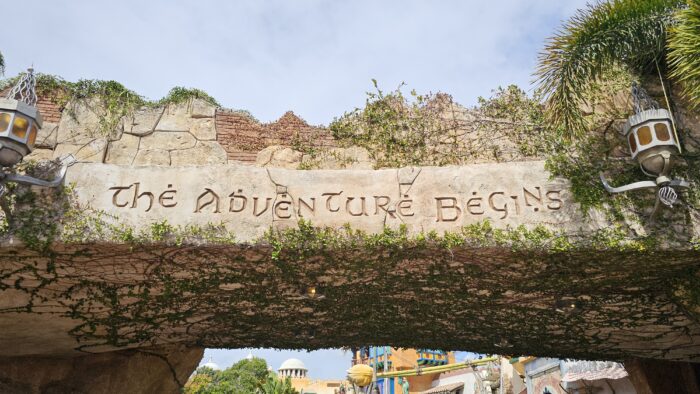 With this edition of the SATURDAY SIX we are going to make a plea to you, Dear Reader, to slow down on your race to the rest of the park and take a moment to bask in the immersive land Universal Creative has delivered with Port of Entry. We are going to look through some of our favorite things, and let's kick off the countdown with…
# 6 – Port of Entry Characters and Photo ops
While those visiting Disney's parks in California are used to free-roaming characters, the parks in Florida have chosen to make character interactions much more structured, especially since the loss of the Citizens of Hollywood at Disney's Hollywood Studios. However, Port of Entry still uses walkaround characters who are performing mini-stories and interacting with guests.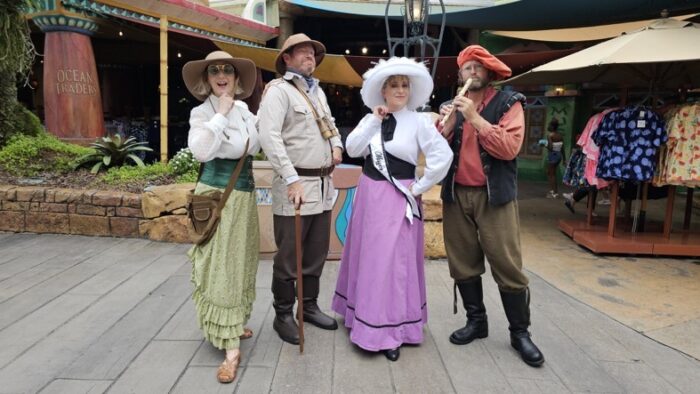 There are various streetmosphere characters that you will see roaming Port of Entry, including Adventurers, Pirates, and Musicians. These character archetypes are generally trying to have fun in the area, while a Mayor character keeps trying to maintain order.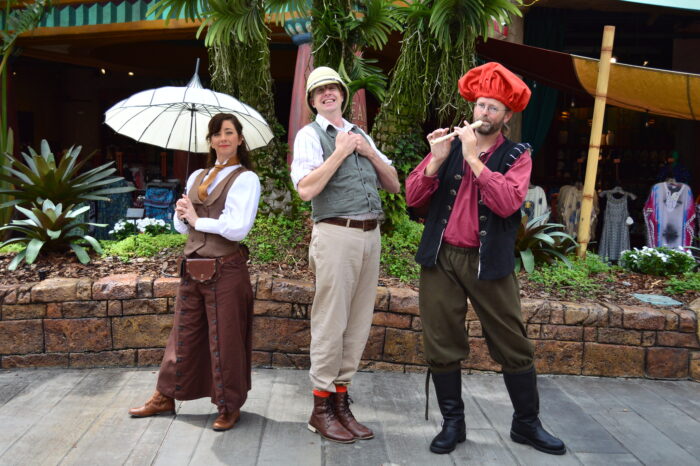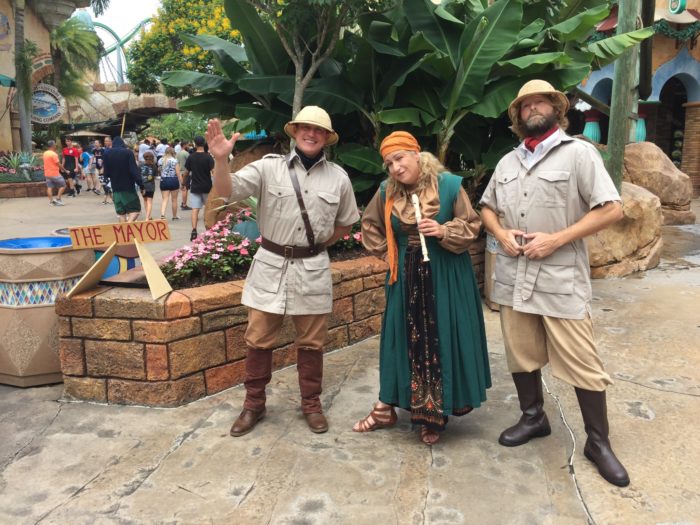 Because all the storylines involve a level of improvisation and interaction with guests, each appearance is unique.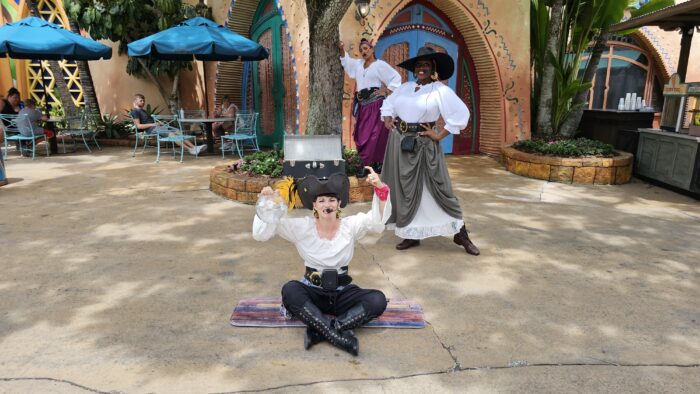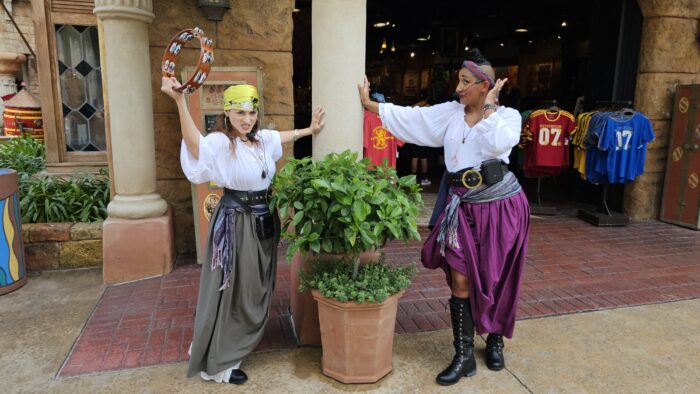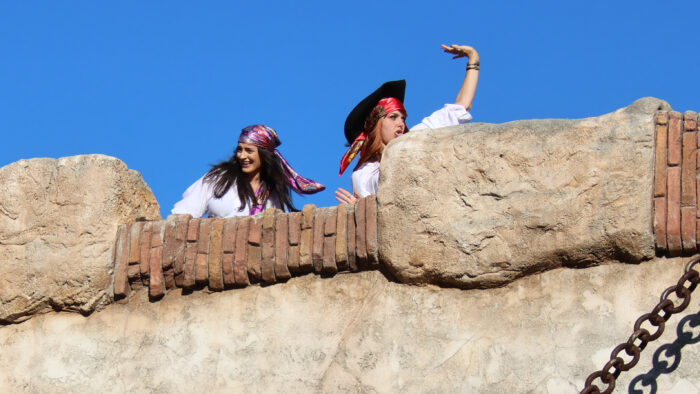 The characters themselves are always up to take photos with guests, or pose with one of the many photo ops throughout Port of Entry.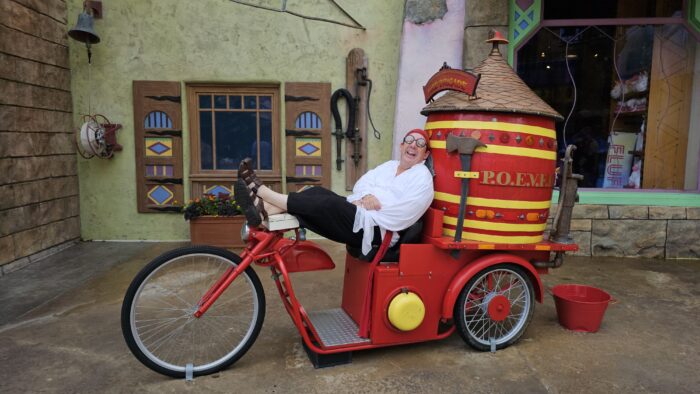 That's right, for those who like taking photos on their vacation, Port of Entry is loaded with fun photo ops for both kids and adults to have fun with, including this Port of Entry Fire Brigade bicycle below.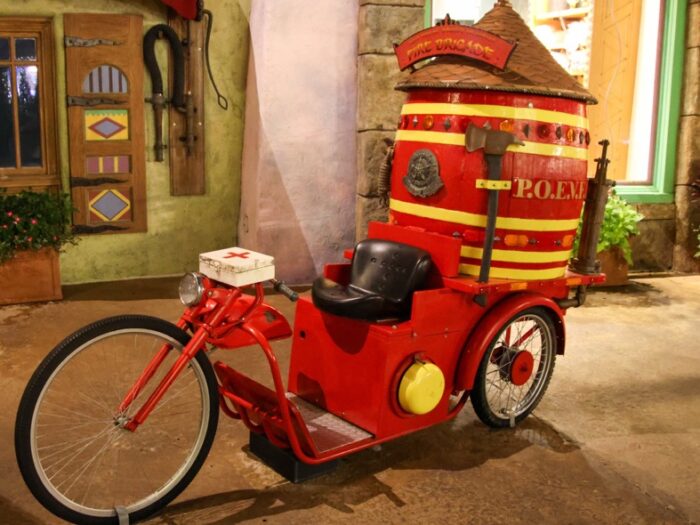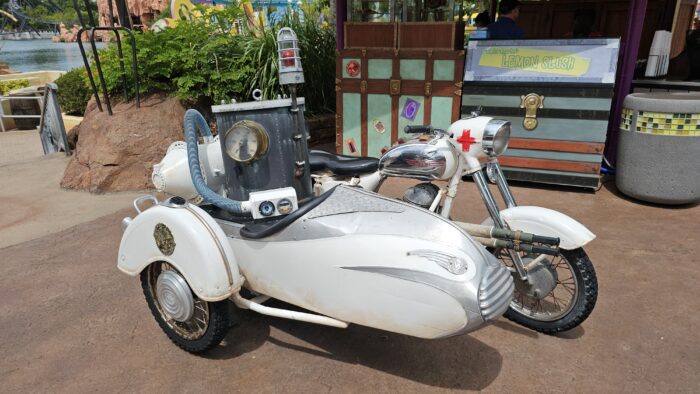 I love this bicycle for the Pineapple Bank because it has some great details in it.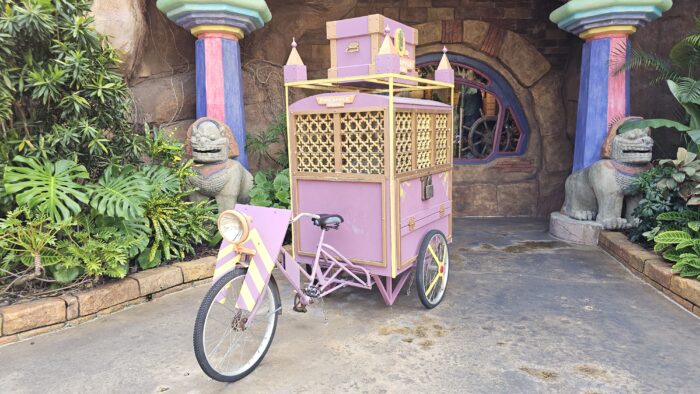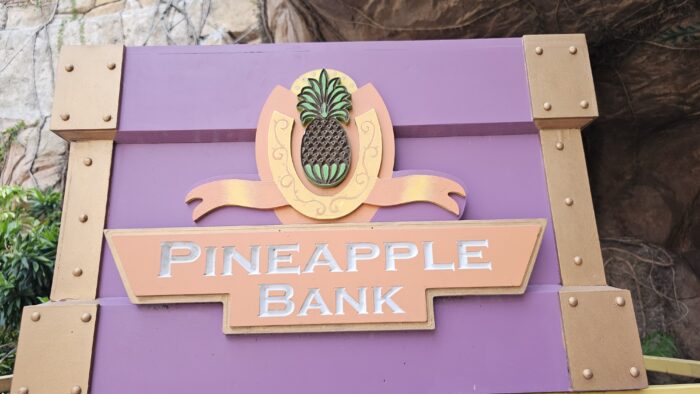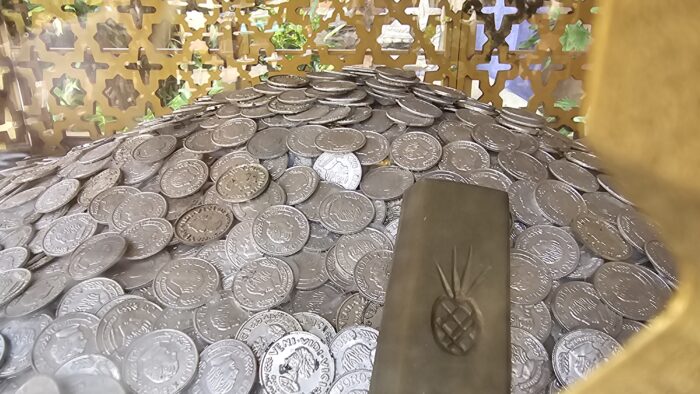 Make sure you have that camera ready, because there are plenty of items for kids of all ages to take photos with…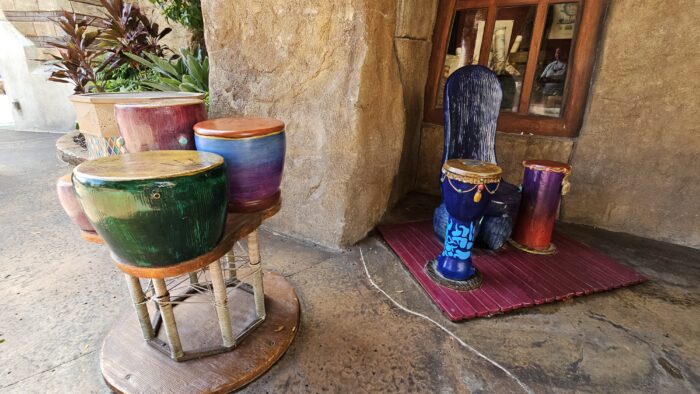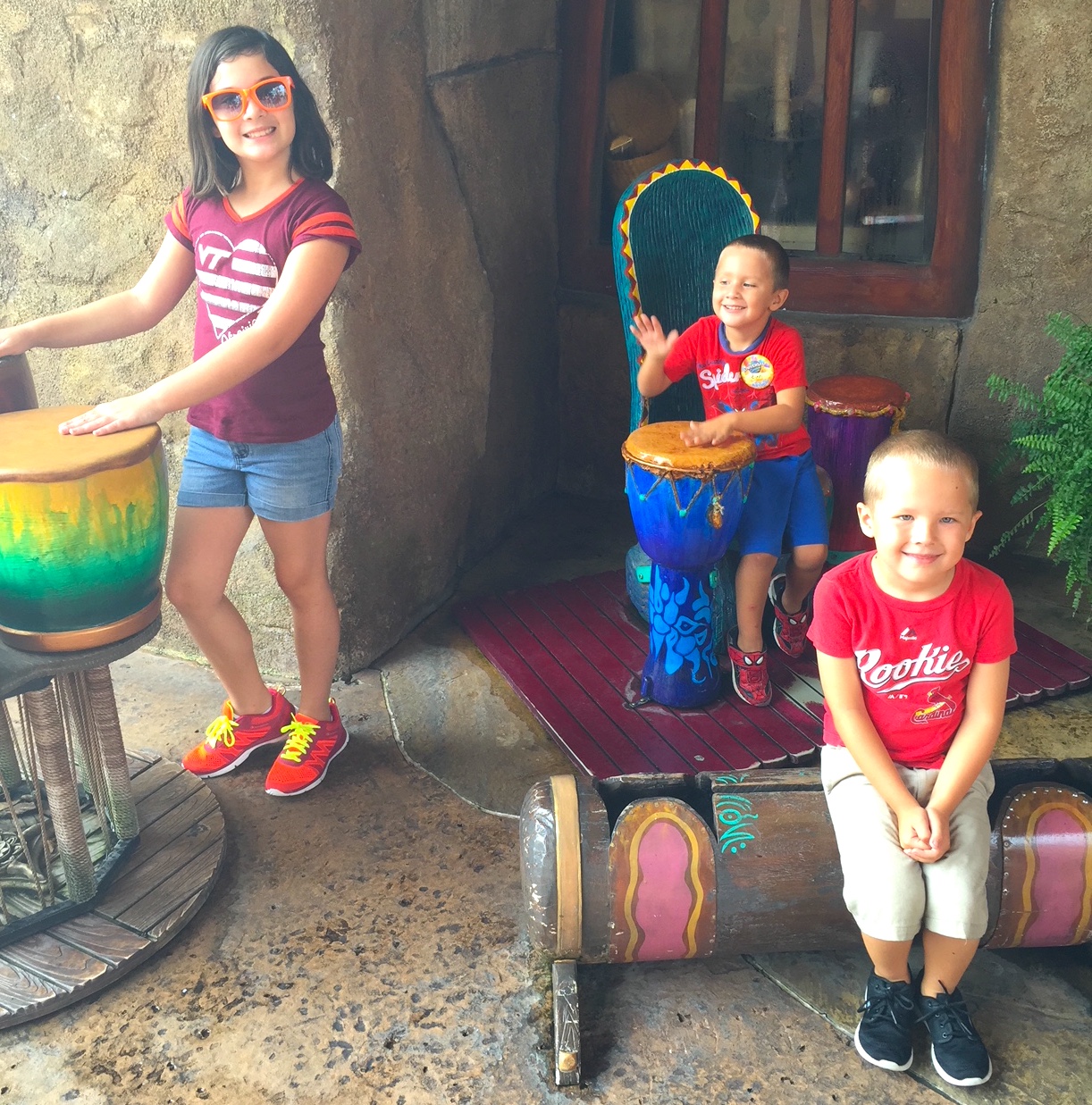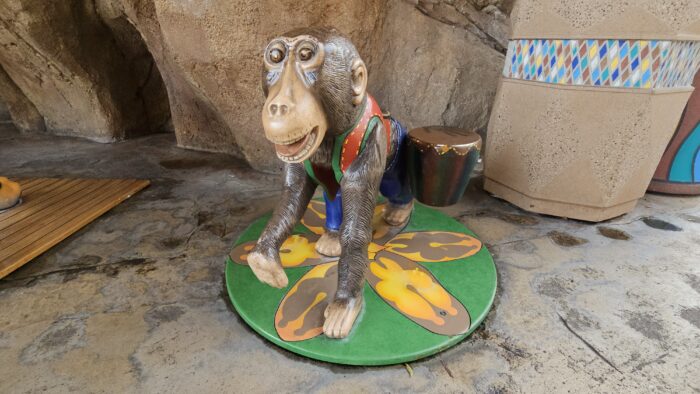 # 5 – The Snacks
One area of Port of Entry that I don't think gets its fair due is the snack locations in the land. We are going to start off with The Last Chance Fruit Stand, one of the first locations you will encounter when walking through Port of Entry. This particular outdoor cart speaks to me because it is loaded up with many items – including adult beverages – for us early-morning people who love to rope drop the park. You'll have plenty of options to quickly grab-n-go including fruit, chips, churros, and soda.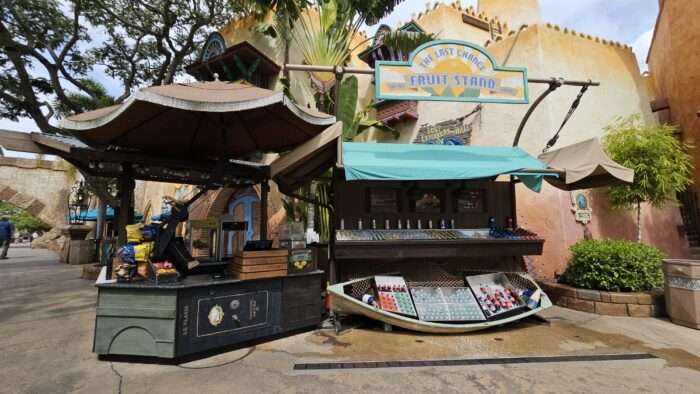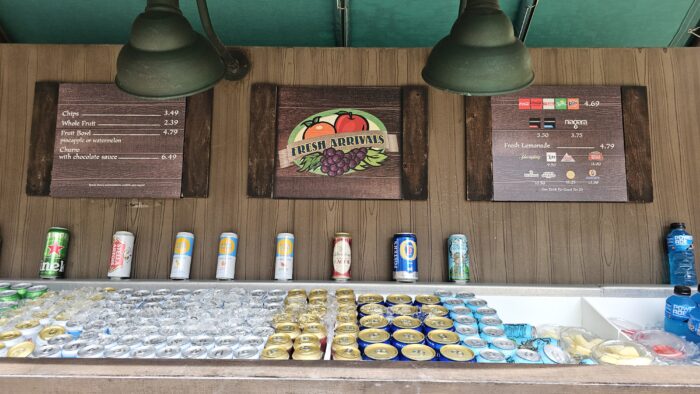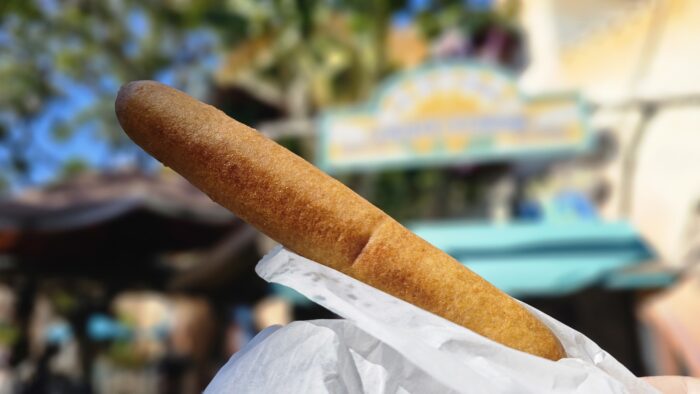 There are not that many options in IOA for breakfast outside of the Three Broomsticks in Hogsmeade Village, but Port of Entry has several locations for a quick bite in the morning. My favorite is Croissant Moon Bakery.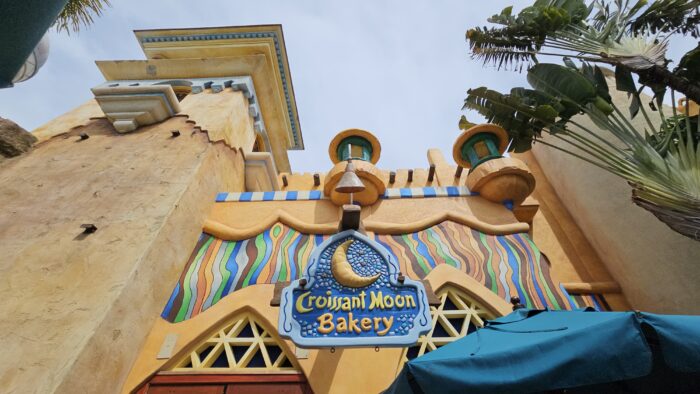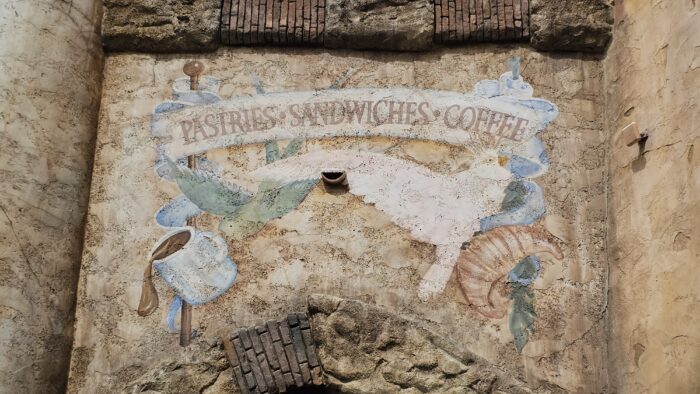 There is both indoor and outdoor seating at Croissant Moon Bakery, but the LARGE bakery case is filled with freshly made items that you can quickly take with you on the go. The best of which – in my book – is the incredible CREAM HORN.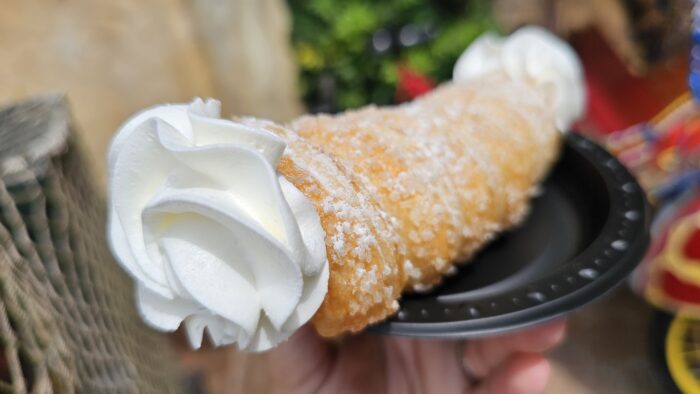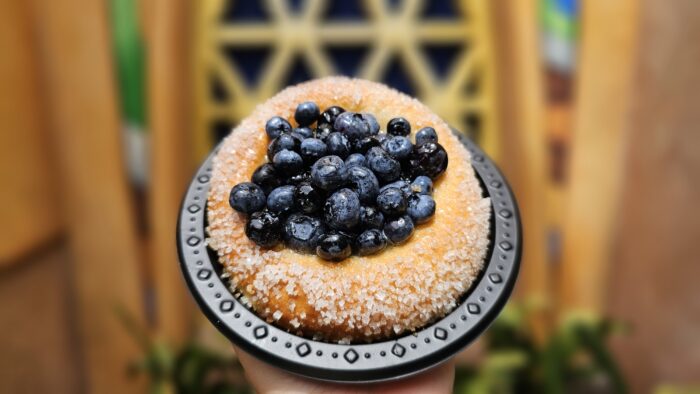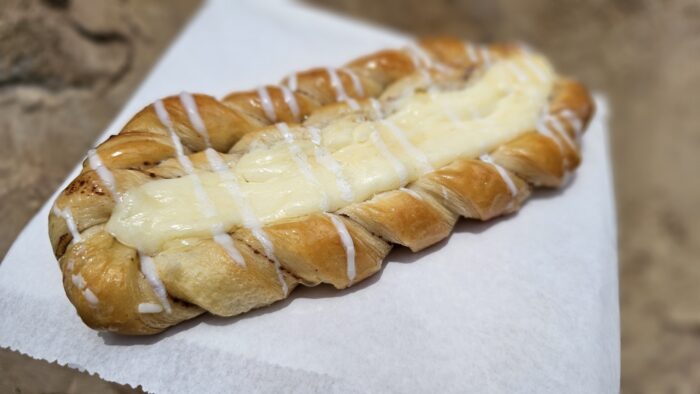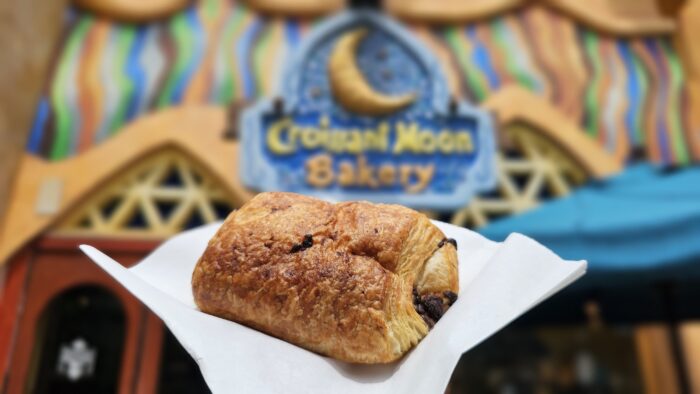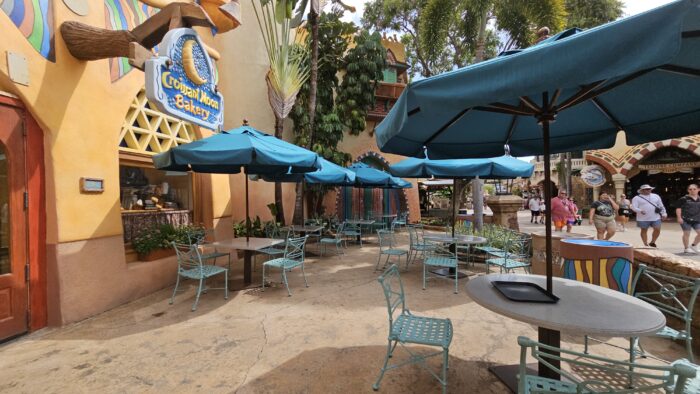 Not enough sugar for you? Well Port of Entry also has its own Cinnabon location.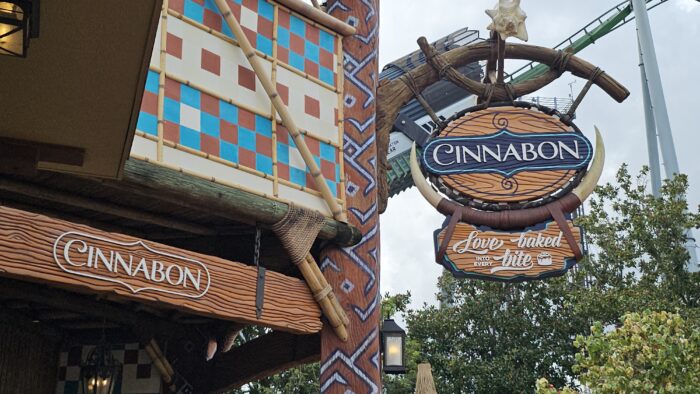 Who needs espressos or five-hour energy bottles when you can instead enjoy a tasty Cinnabon?!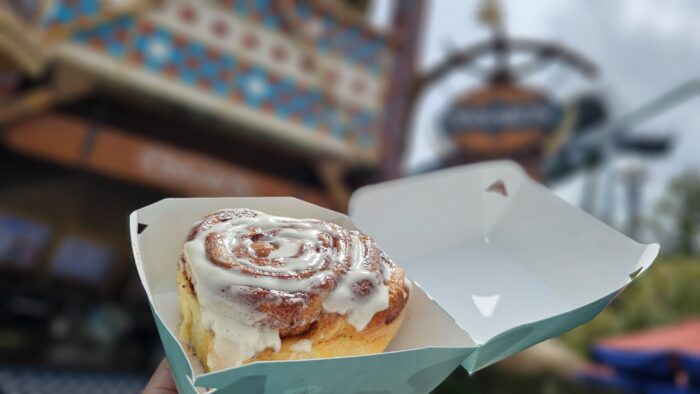 There is also a full Starbucks in Port of Entry that has all the coffees, teas, pastries, and sandwiches you would expect.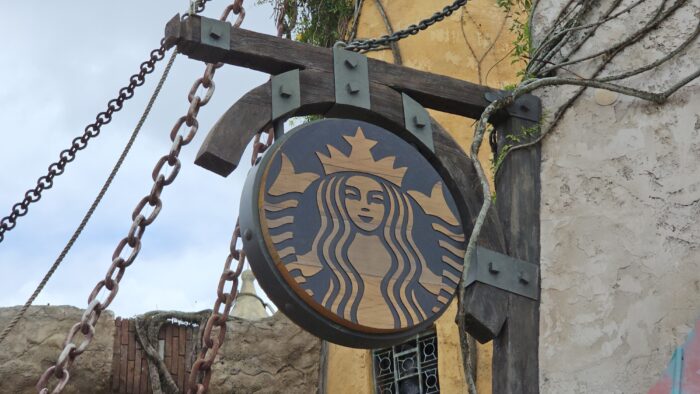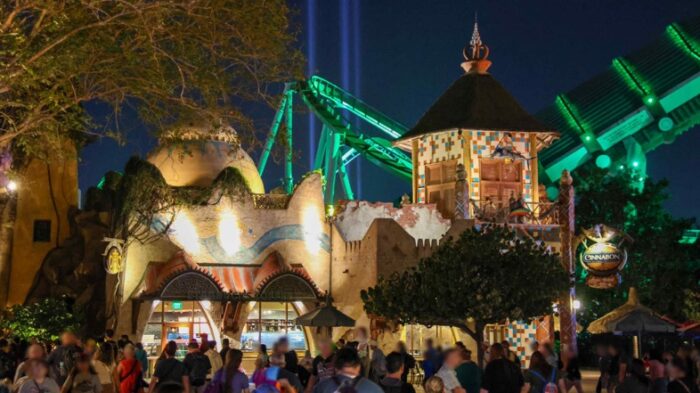 And Port of Entry also has the Island Market & Export shop which has a large variety of candy available along with freshly made fudge.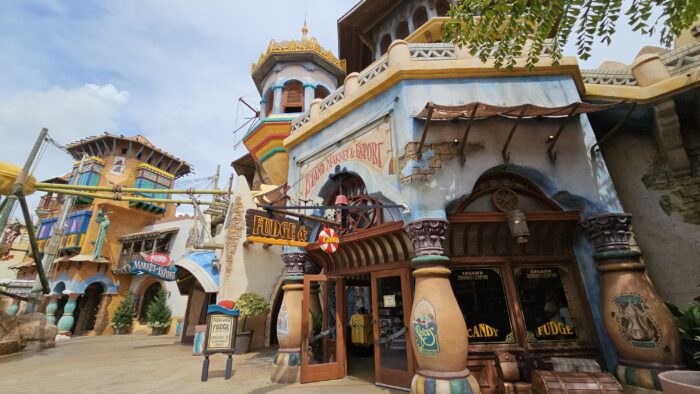 I'm more drawn to snack cases filled with colorful items, including Minion-themed candy apples.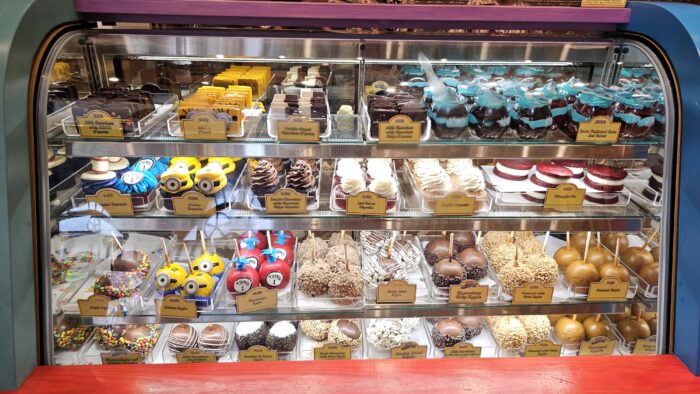 My go-to snack is the Minion S'mores. Always fantastic.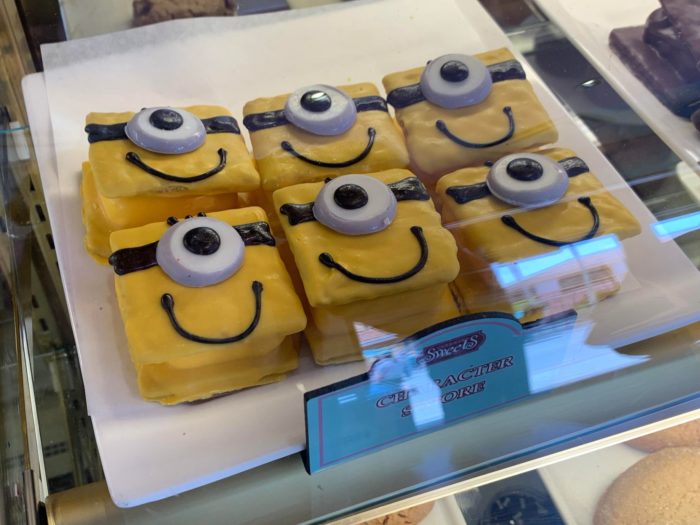 Freshly made fudge anyone?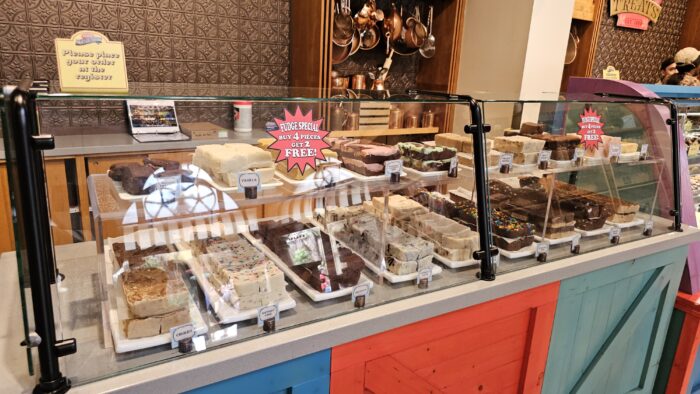 # 4 – The Stores of Port of Entry
Like many of the large gift shops you find on the "Main Street" of any theme park, the Islands of Adventure Trading Company is a One Stop Shop with sections dedicated to Marvel superheroes, Jurassic Park dinosaurs, Dr. Seuss characters, and the Wizarding World of Harry Potter. Where the Trading Company separates itself from similar type stores is the amount of theming found in and outside the building. To start off, by the registers there is a GIANT skeleton hanging from the ceiling of a mythical creature. Behind the counter, there is actually an elaborate backstory to the skeleton, including the fact that it was discovered in Russia. Many guests who have been to the store countless times have walked by this impressive skeleton without noticing it because the store is so large and how many times do you need to look up?
Meanwhile throughout the rest of the store are tons of details getting across the "Old World Adventure" theme.  With fantastical details along the walls and even on the mannequins, it is worth doing a little exploring yourself before you exit the park.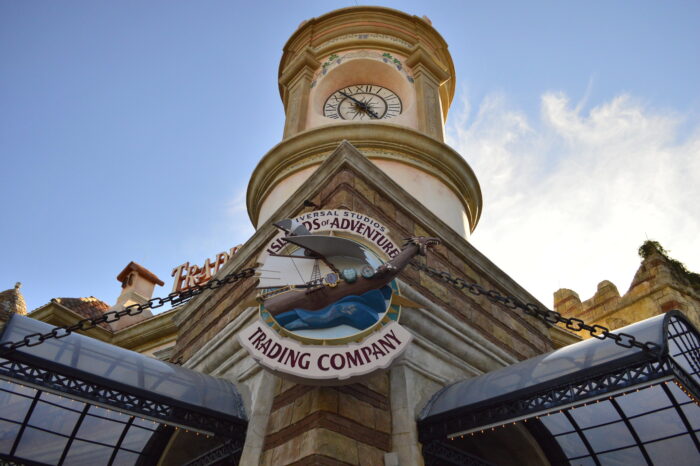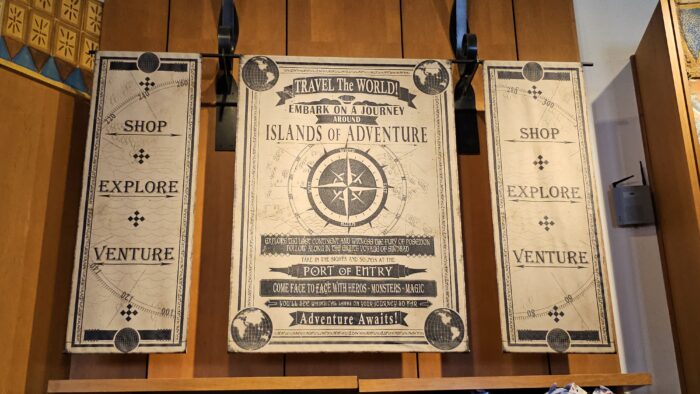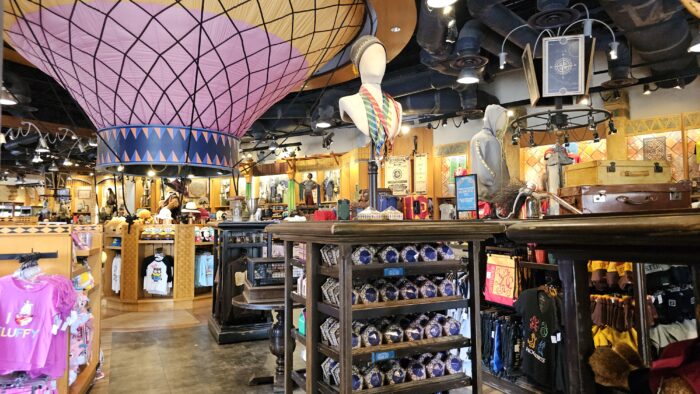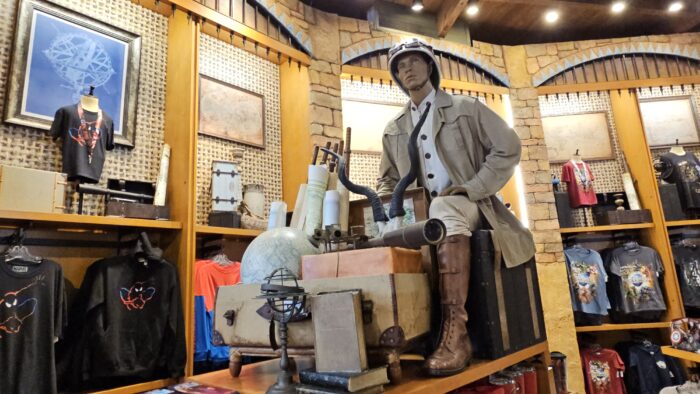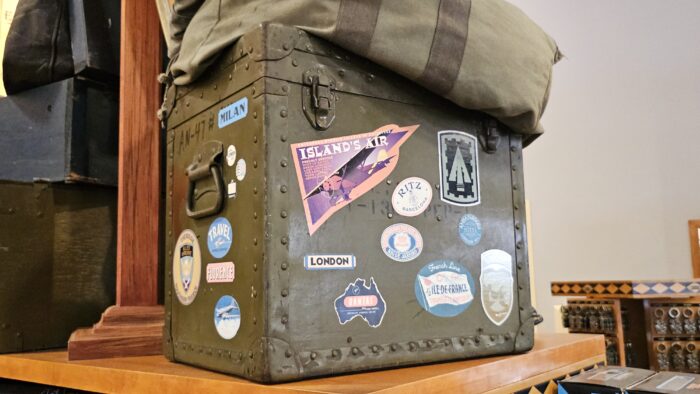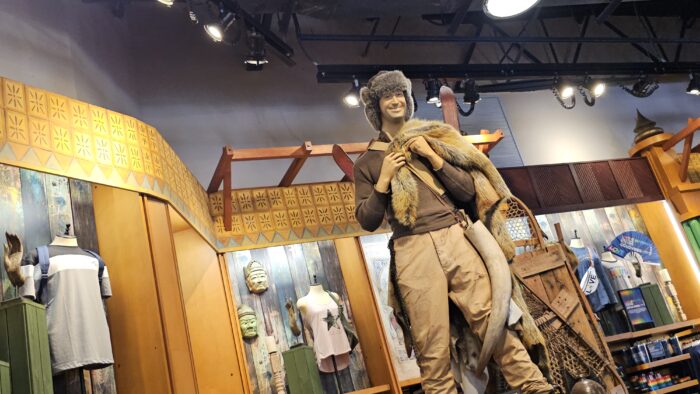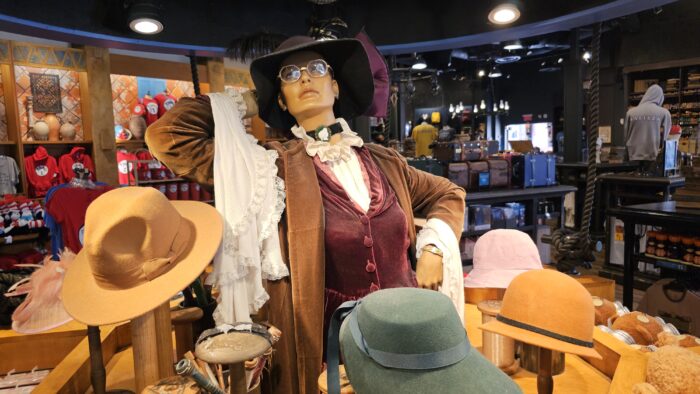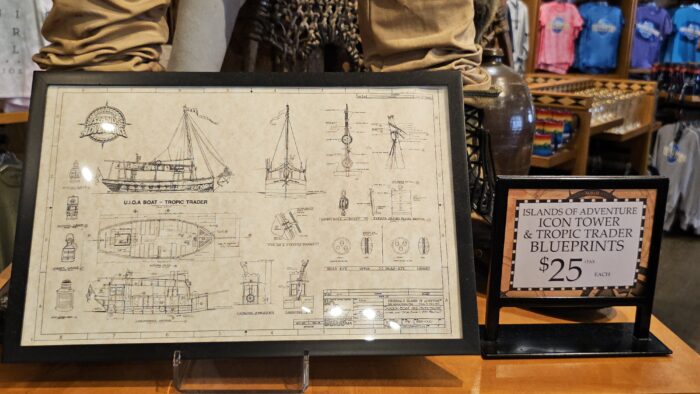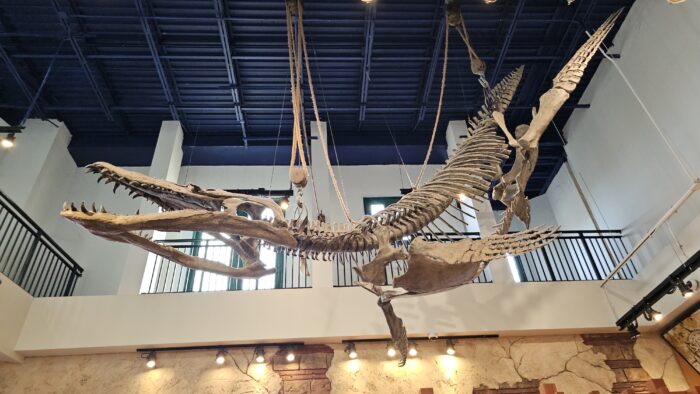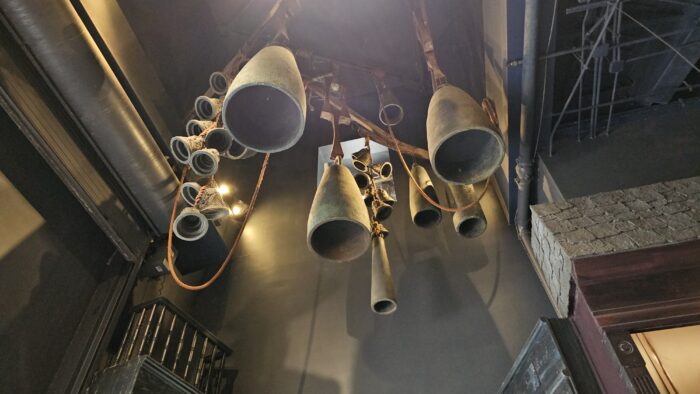 Located right near Islands Trading Company is more shopping, and this gives me a feeling like I get when exploring the Morocco Pavilion at EPCOT.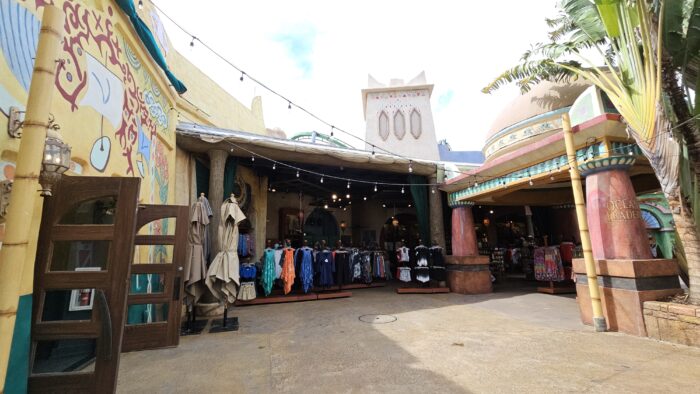 If there was a Venn diagram showing the overlap of "theme park fans" and "Christmas fans," it would seem to be near 100% (the only thing with a stronger common element is the overlap between "bloggers" and "attention seeking complainers.") Let's face it, we love Christmas in our parks! Both Disney and Universal have incredible holiday celebrations along with year-round Christmas stores such as Disney's Days of Christmas, Ye Olde Christmas Shoppe, and the Christmas store in Germany at EPCOT.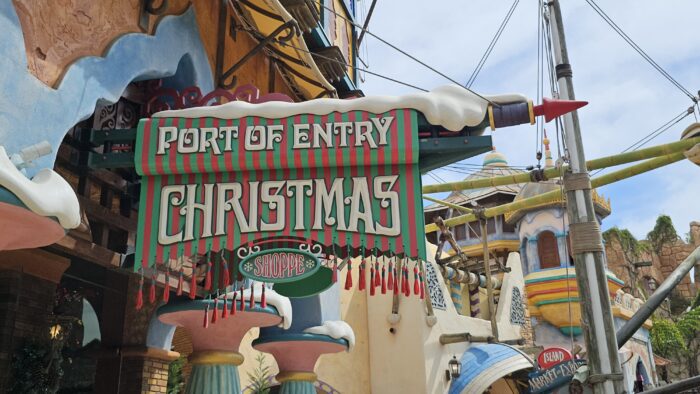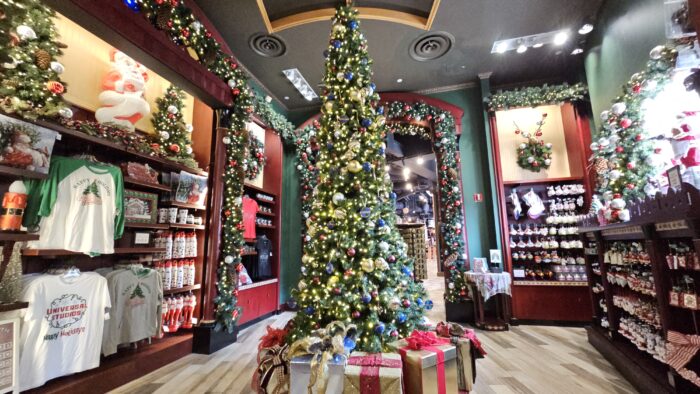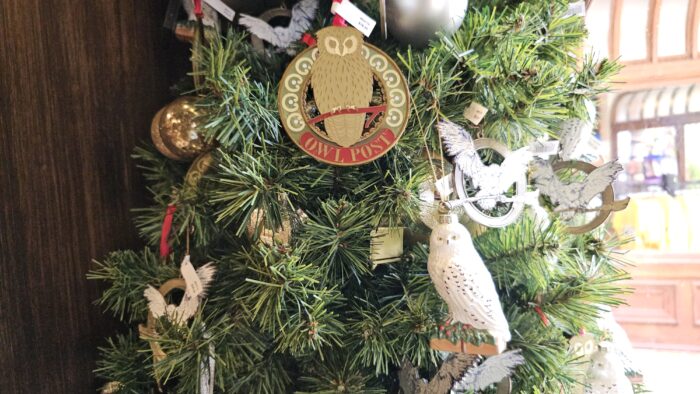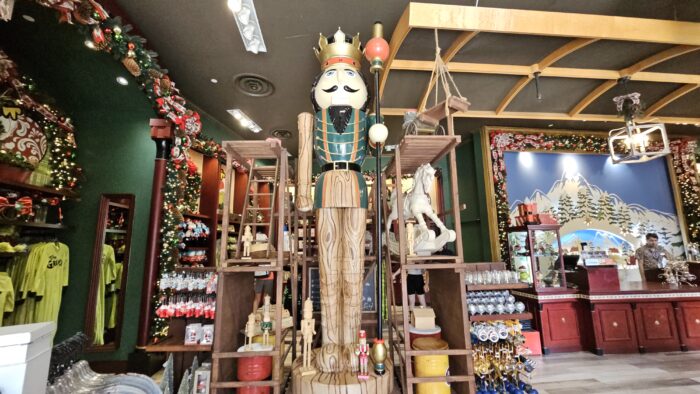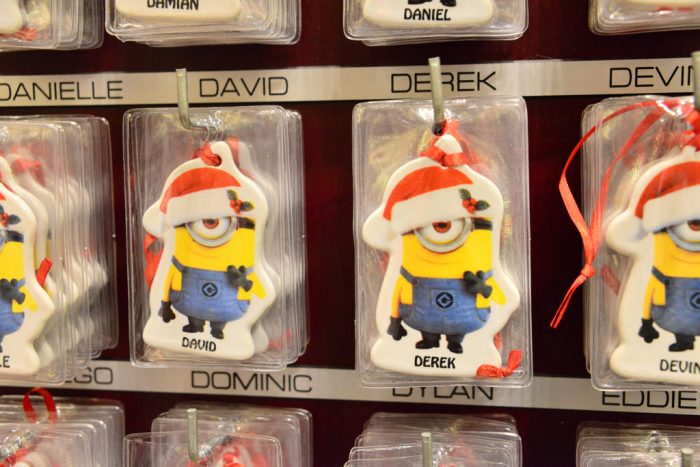 For those needing assistance in the park, Port of Entry is where you'll find strollers, wheelchairs, and scooter rentals.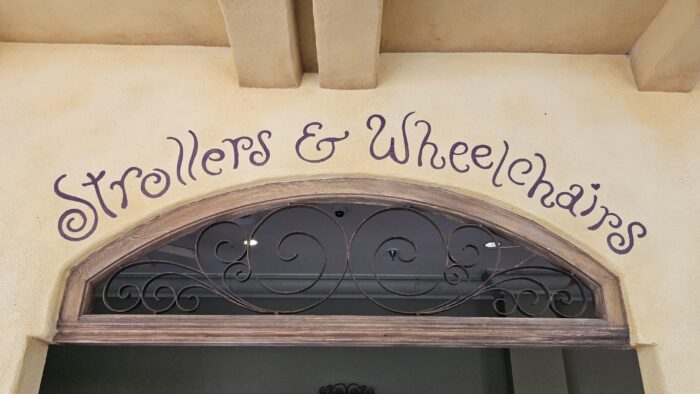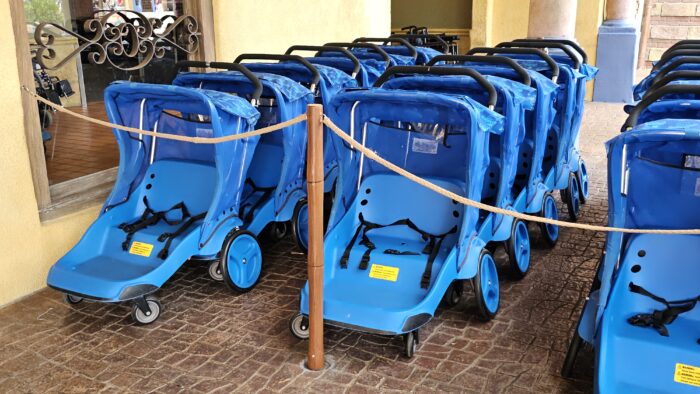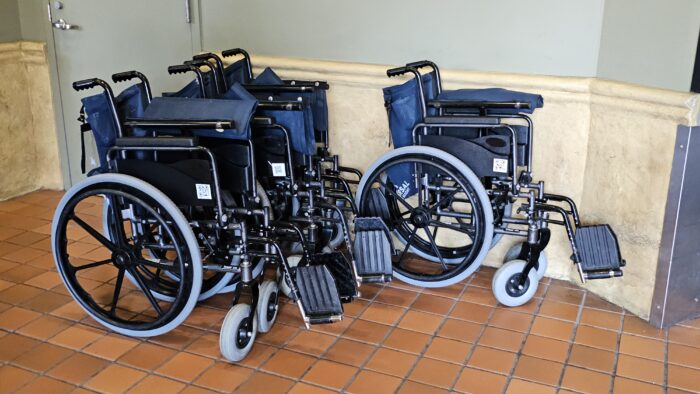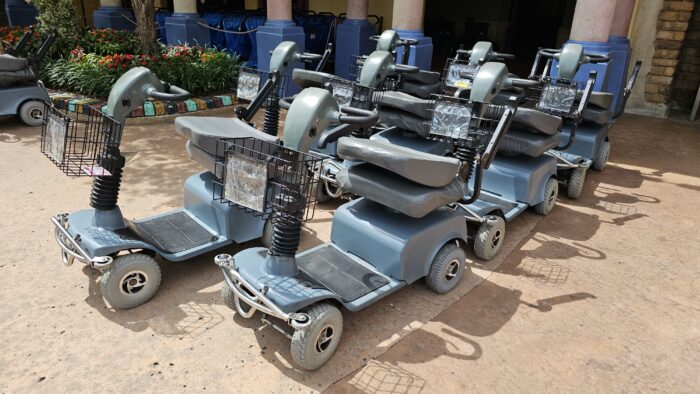 Here's where our Port of Entry Theming goes to the next level. If you're renting equipment at Port of Entry, there is a price board, but mixed in with the real items are a bunch of ones themed to the land such as gondolas, tuk tuks, and even a dirigible. Absolutely love that the current status of the "time machine" is that it is stuck in another century.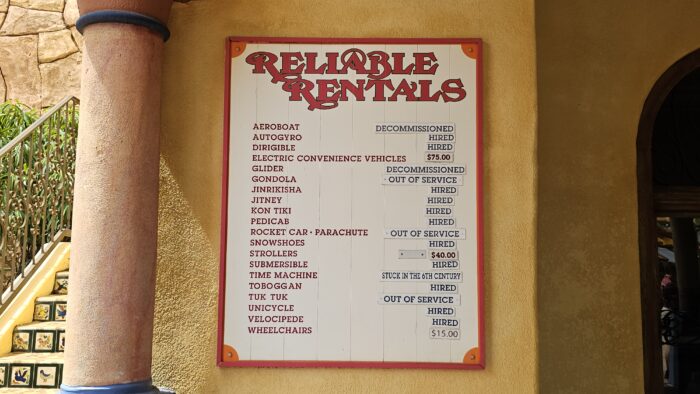 This leads us to our next section…
# 3 – The Little Details
Port of Entry is loaded with small touches that are for the people who love to walk around and be completely immersed in the land. For example, sitting together along a wall in Port of Entry are two love birds.  These two birds actually took me a while to find myself, and I have combed over the Port of Entry many times. I had asked Team Members about them and even went to Guest Services and you would have thought I asked where the Seven Dwarfs Mine Train was in the park. No one had any idea what I was talking about.
While I won't spoil the fun in discovering where they are, I actually stumbled upon them when checking out another item on this list (there's your only hint.)  There is a "coo-ing" playing over speakers in their area, and once you see them you'll wonder how you missed them for so long. I would imagine this is a detail that 99.44% of IOA guests never notice, and that's what I love about it. The term "Disney Difference" gets thrown out a lot when it comes to detail in theme parks, and while some may be wondering where the Disney Difference went at Epcot and Disney's Hollywood Studios, I think they will find it in spades in Port of Entry.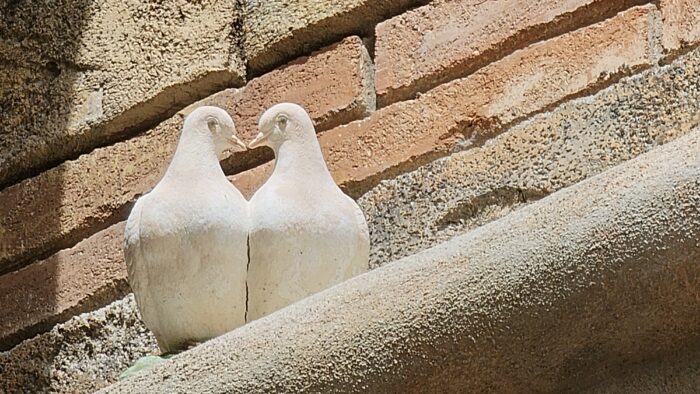 Getting a window on Main Street at the Magic Kingdom is one of the highest honors one can achieve at Walt Disney World. Whether it's Disney family members like Elias and Roy Disney, Imagineers such as John Hench and Mary Blair, or management like Lee Cockerell and Frank Wells, having your name in tribute on one of these windows is a theme park equivalent to having a star on the Hollywood Walk of Fame, except that they are much harder to attain.
Universal also pays homage to the people who helped create their resort in a variety of ways at both Islands of Adventure and Universal Studios Florida, including window tributes (we did an entire article on them, which you can read by clicking HERE.) This particular window below in Port of Entry is for "Codiga Adventures" and is referencing David Codiga, a former Executive Vice President of Universal Creative. Mr. Codiga was also part of the team behind the High Roller strip observation wheel in Las Vegas, the world's tallest Ferris wheel.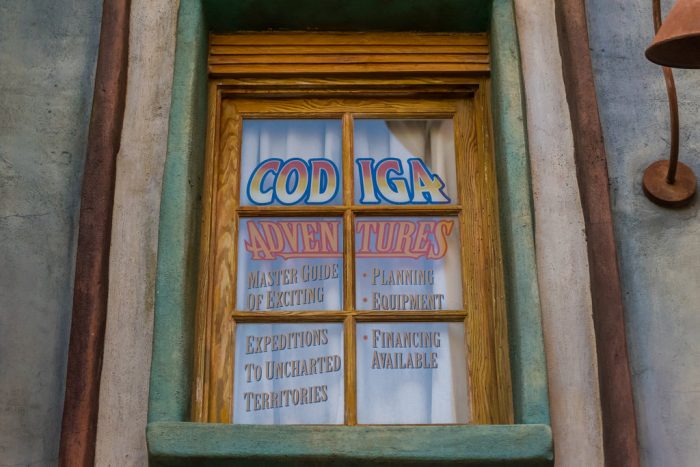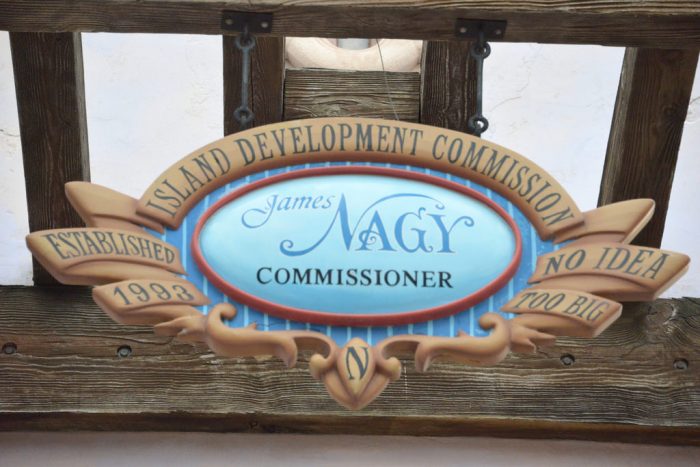 Keep an eye out for signage, such as this one for Lost Explorer's Hall.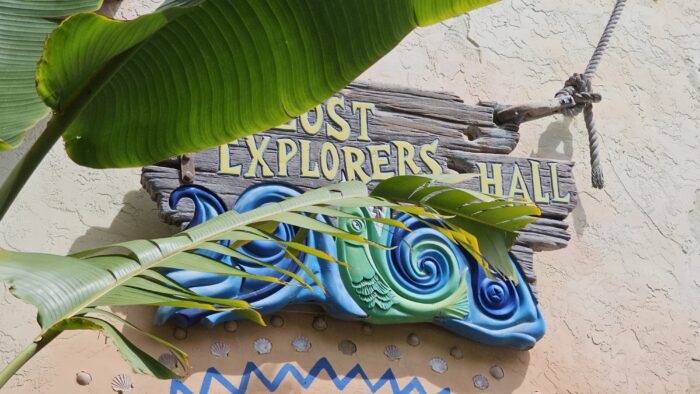 Elsewhere we find out that all the meetings for the Lost Explorers have been cancelled, presumably because they are all lost.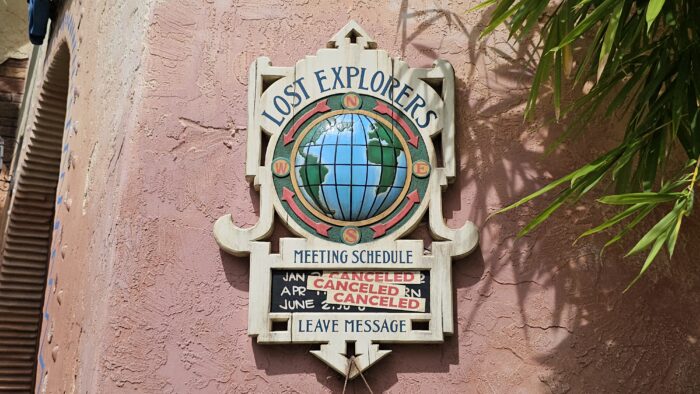 Love this piece of signage, posted over the Port of Entry Fire Dept sign is another sign which reads: Fire Brigade Moving Closer To Water…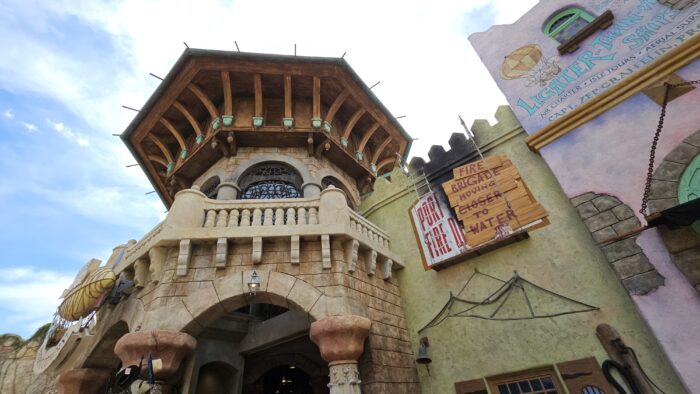 …and a closer look shows that the sign was hastily put up, after a fire!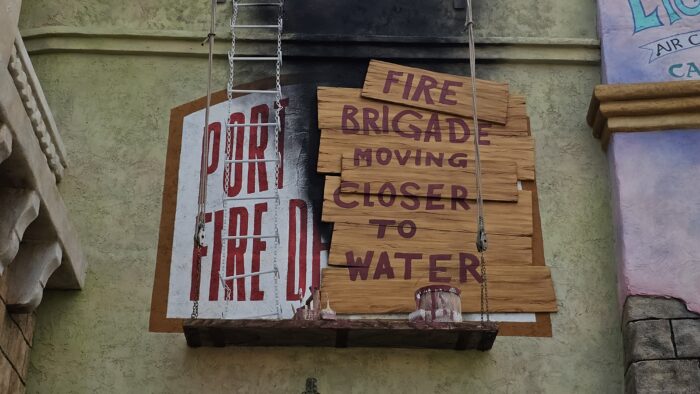 There is a fun story being told in nook in Port of Entry. If you listen closely to the background audio, you'll hear two characters talking about a recent escape…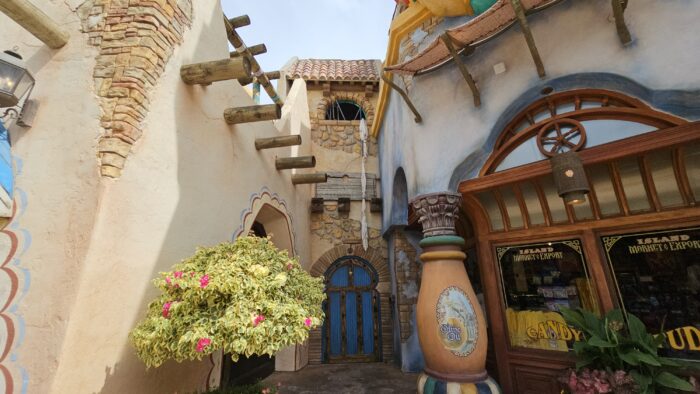 …and as we zoom in closer, we can see how the person broke out.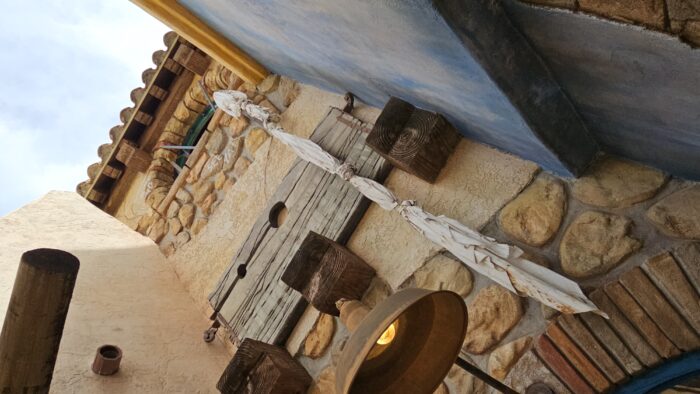 Looking even closer, you'll notice that there is a file and hacksaw at the window, along with two cut bars.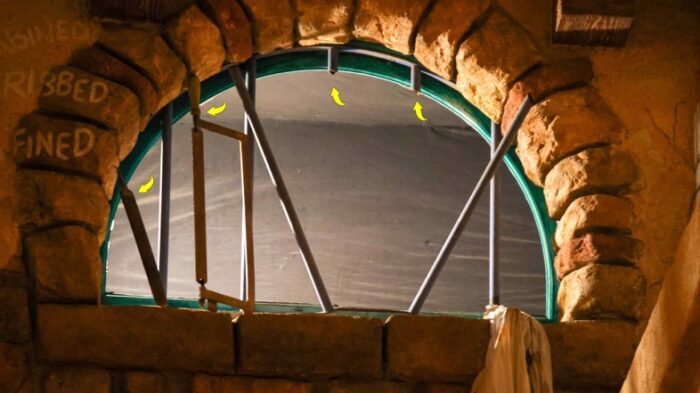 Lots of animal designs throughout Port of Entry, including cats, fish, birds, and even monkeys.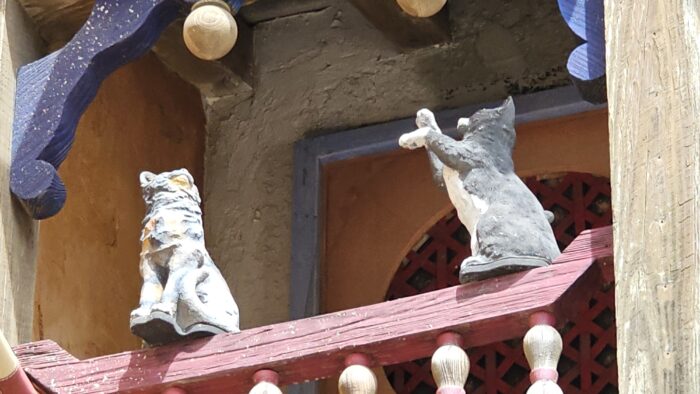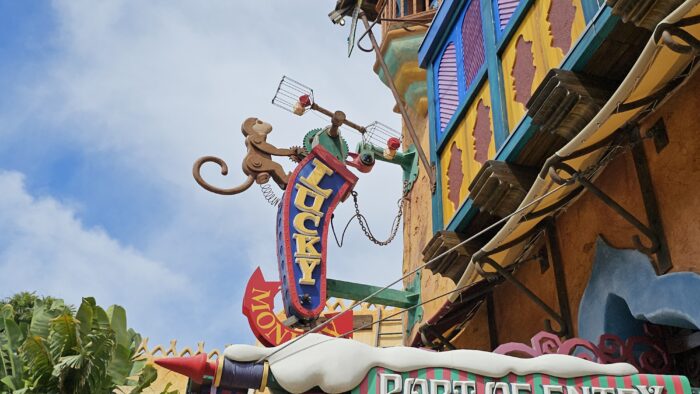 References to The Lost Continent and Jurassic Park on this wall.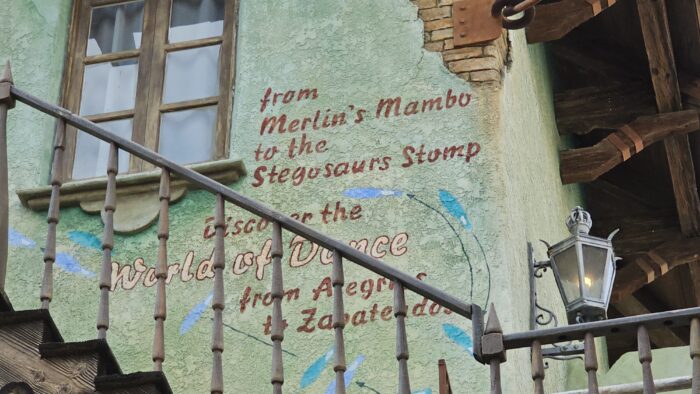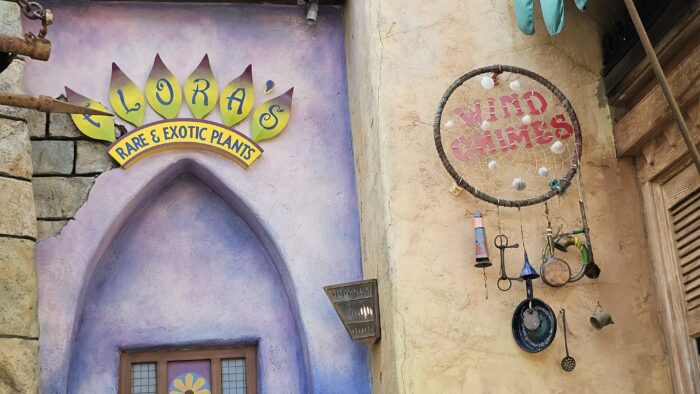 When you get closer to this doorway you'll notice it is completely lined with shells.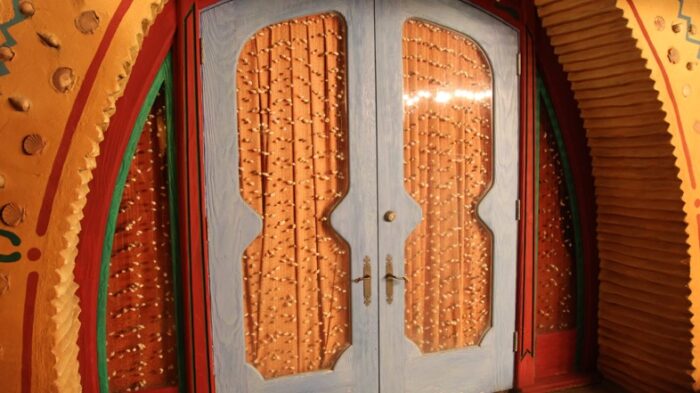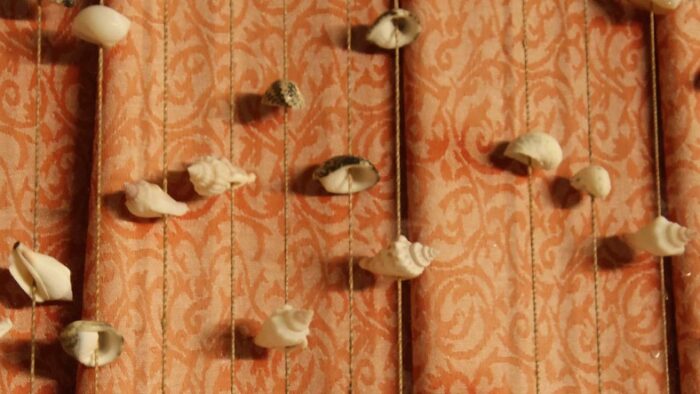 Meanwhile another doorway in the land is also adorned with different types of shells…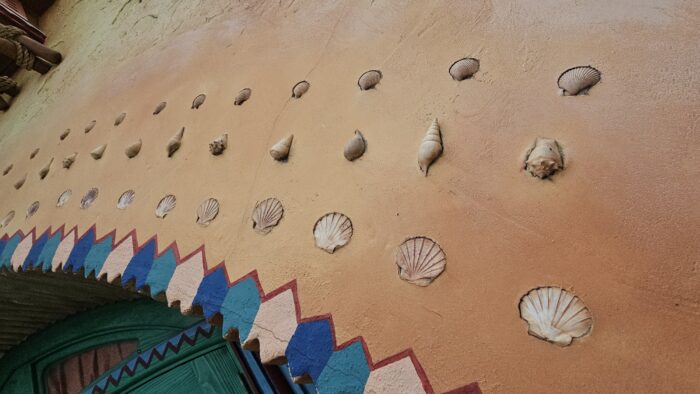 The lockers area at Port of Entry is completely themed, complete with a canon "protecting" them.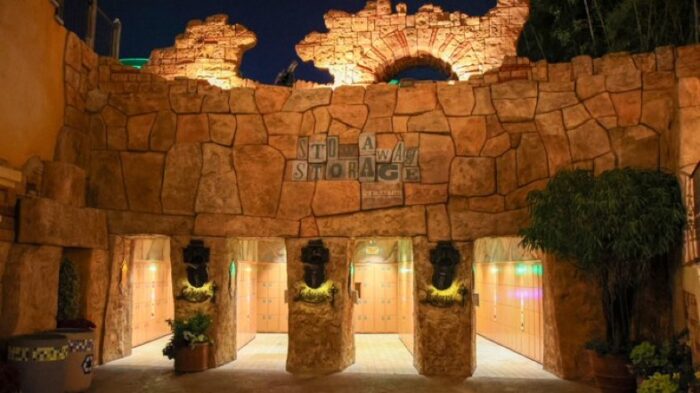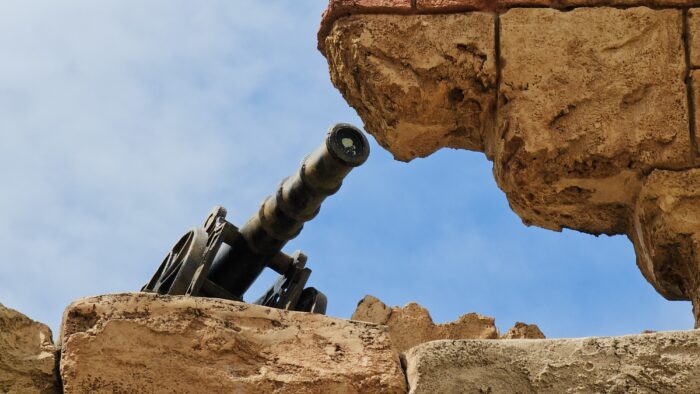 I'm not sure how many people actually do this, but you can mail a pre-stamped postcard or letter from any of the Disney and Universal theme parks. In Hogsmeade Village they offer an exclusive postmark, which can make for a great souvenir for friends and family back home. However, there is also another special mailbox for outgoing mail in Port of Entry. Rocket Air Mail is located to the left of the turnstiles once you enter the park and mail is picked up on Monday, Wednesday and Friday. Unlike the Owl Post's special Hogsmeade Village postmark, letters and cards mailed from the Rocket Air Mail box will only be postmarked from Orlando. This is a straight-up E-Ticket mailbox though!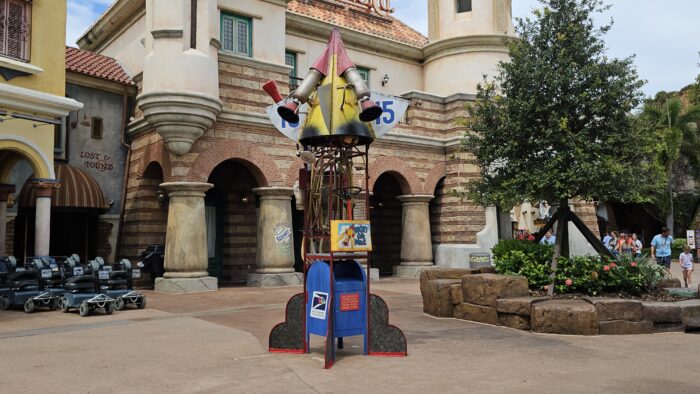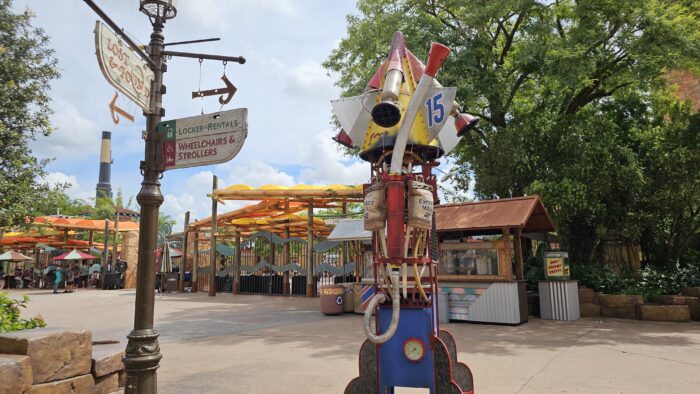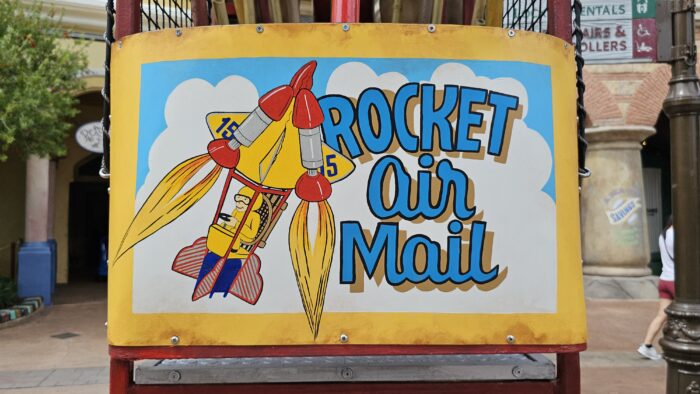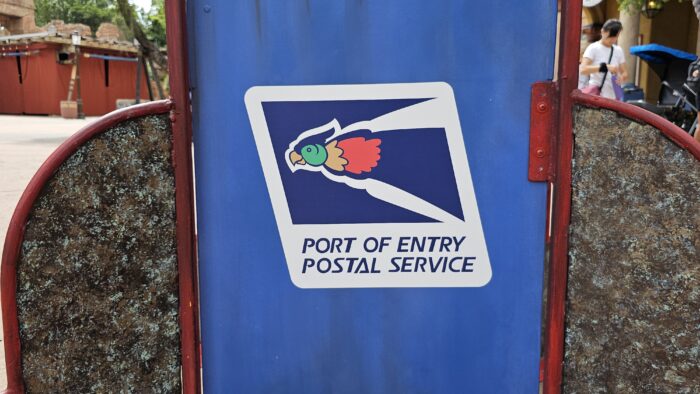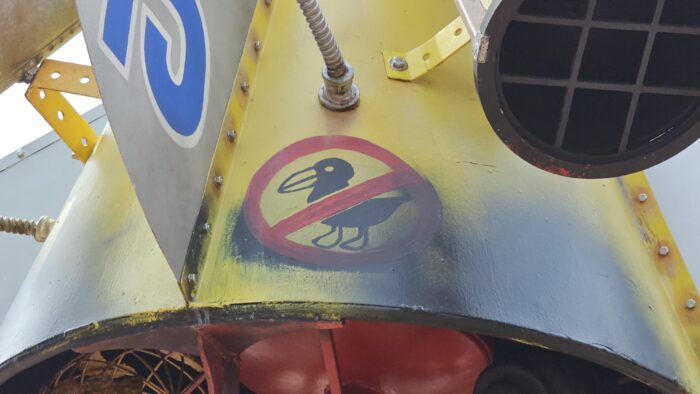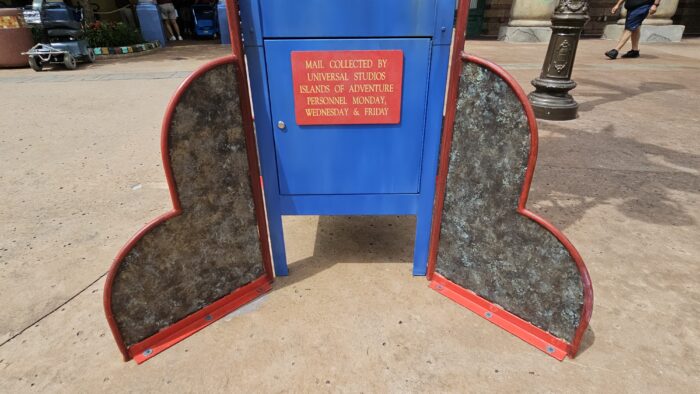 # 2 – Bordering the Lagoon
One of the best-kept secrets for pretty much all the various islands at Islands of Adventure is making your way to the lagoon for an area that will generally be wide open. This will give you a moment to take a break, or get some really interesting views of the rest of the park. Several of the lands also have some unique theming in this area that most guests will never notice because they are just hopping from one attraction to another without taking the time to check out all the details.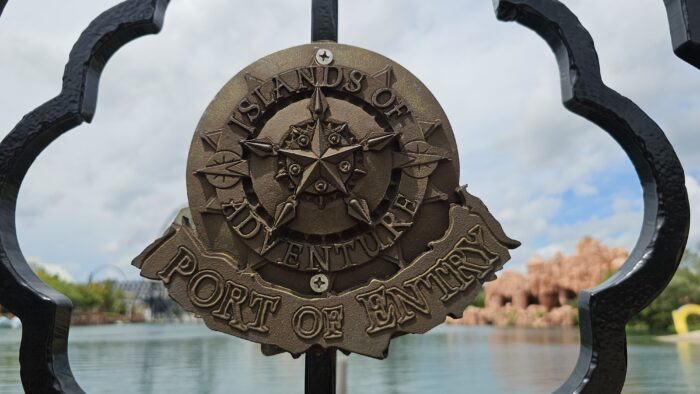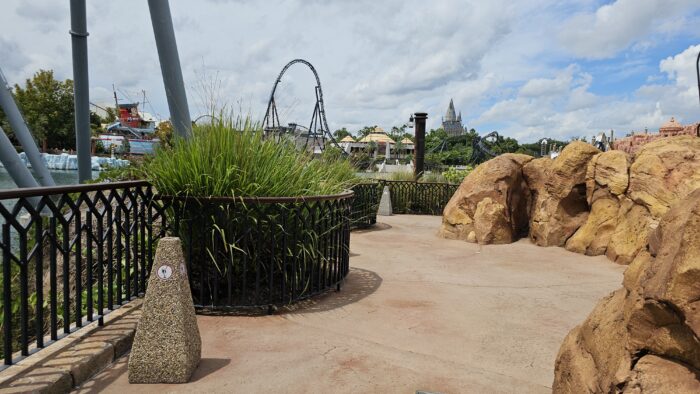 So much room for activities!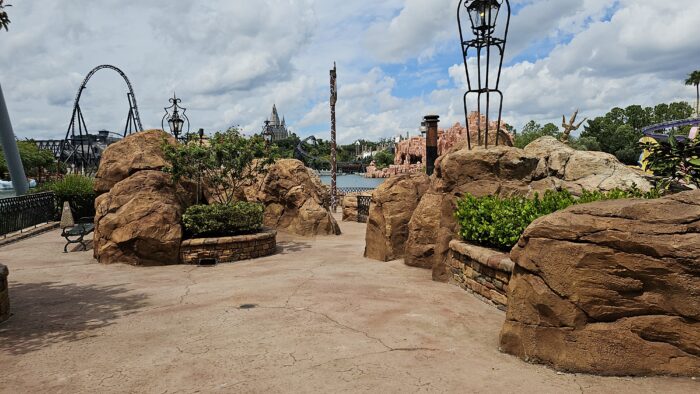 From Port of Entry you can get a great view of every land in IOA.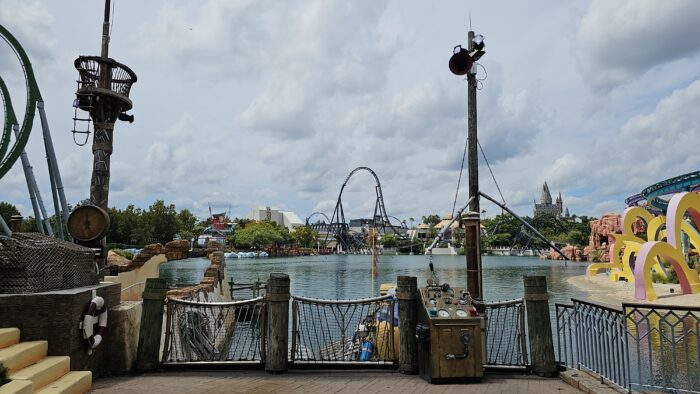 But there's also some great theming in the area while you explore.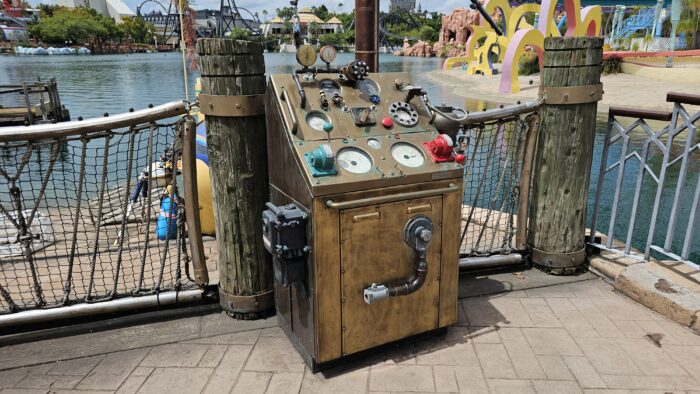 Port of Entry used to have an attraction, the Island Skipper Tours, which would ferry guests across the lagoon from Port of Entry to Jurassic Park. This is one of Islands of Adventure's shortest-lived attractions, but you'll see photos and videos of it appearing here and there on social media.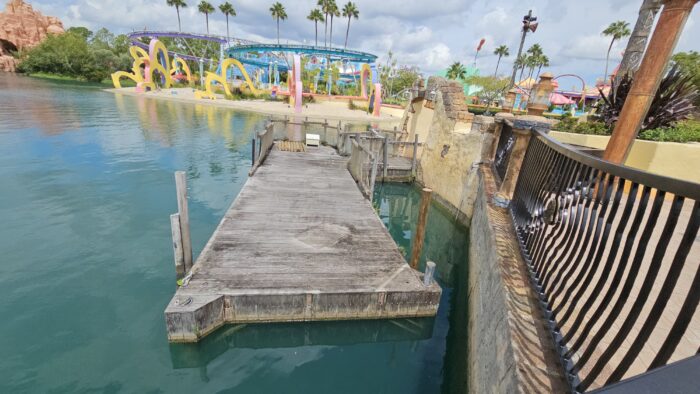 # 1 – Confisco Grille and Backwater Bar
For my money, Confisco Grille is not only one of the more underrated dining venues at the Universal Orlando Resort, but hands down the best place to go for hardcore fans of IOA. The restaurant's name refers to items that have been confiscated from travelers coming into Port of Entry. Inside you will find some really neat props from the other "islands of the park." With a menu featuring options including Mediterranean, Italian, Greek, and Asian dishes, there's something for even the pickiest of eaters.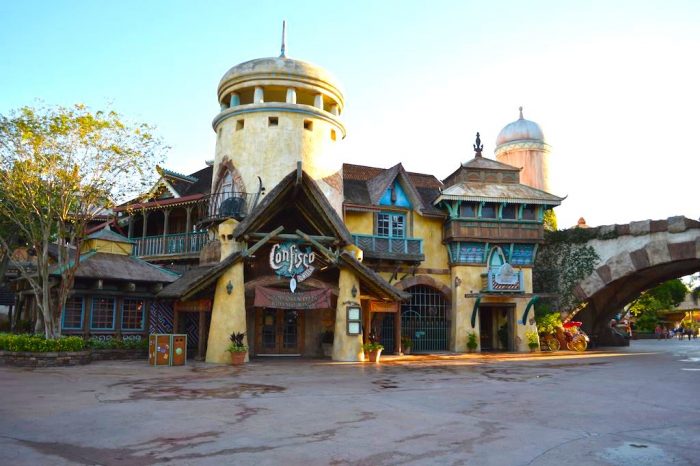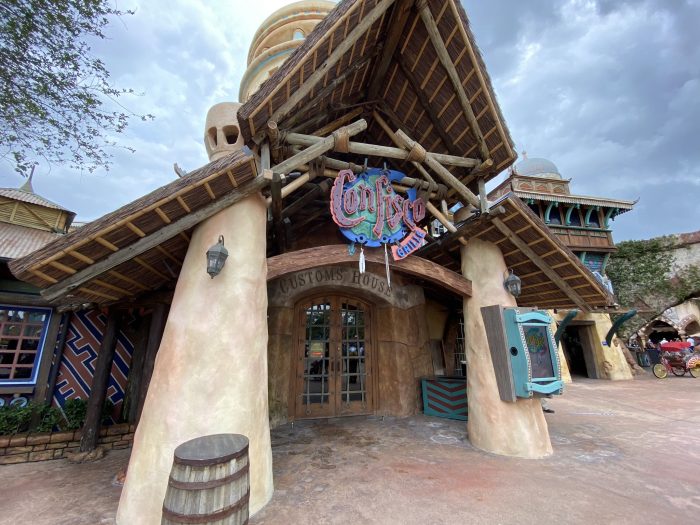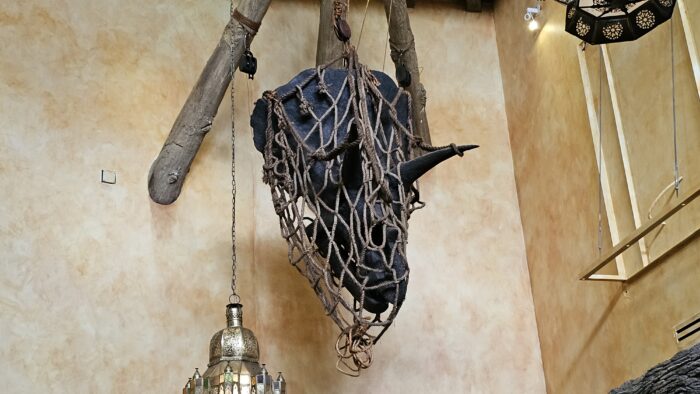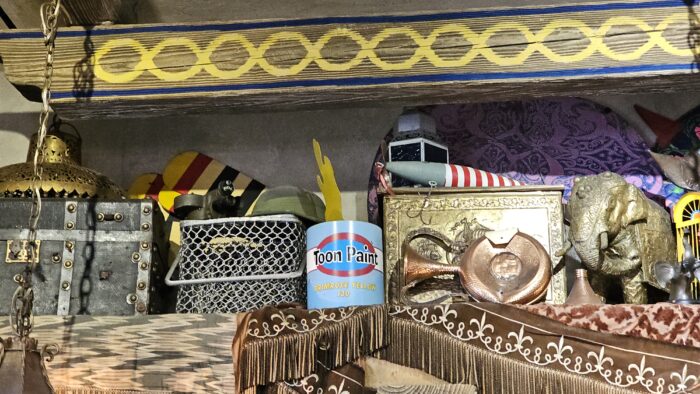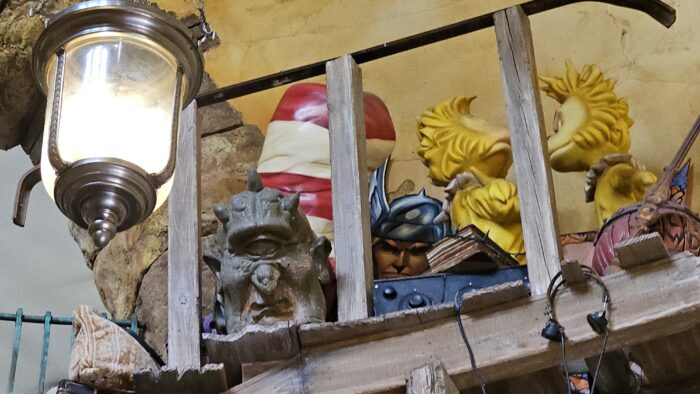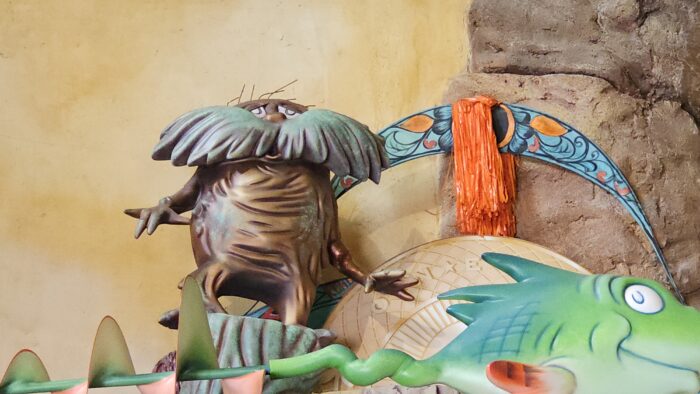 You'll want to keep your head on a swivel to notice all the great items in Confisco Grille!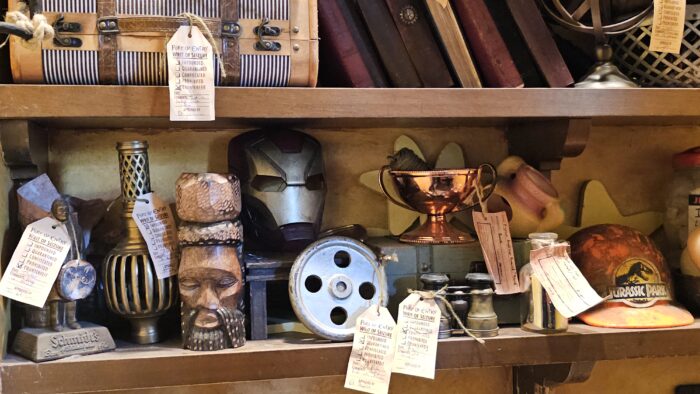 Let's check out some of our favorite items on the menu, including the restaurant's signature Sweet and Sour Sticky Ribs. Absolute perfection.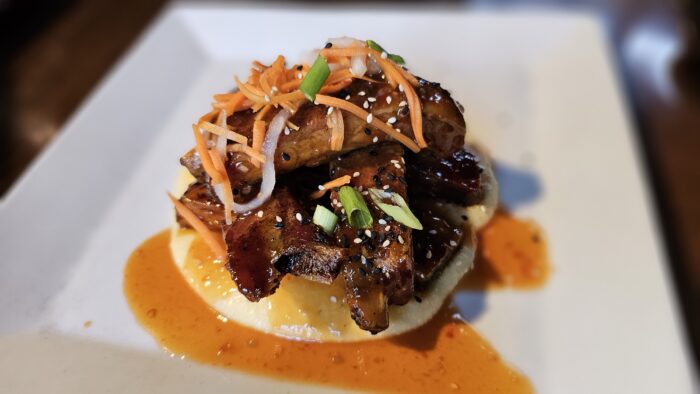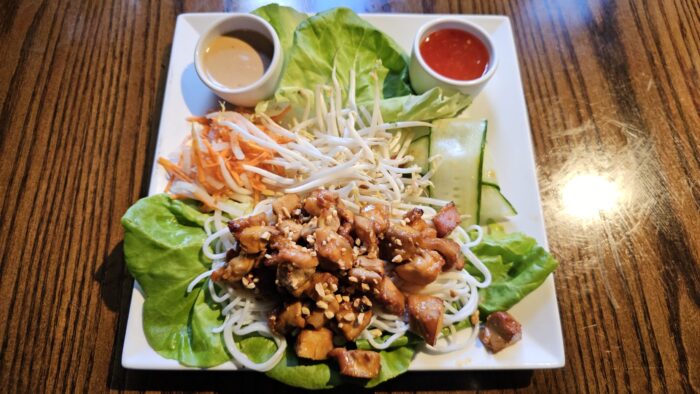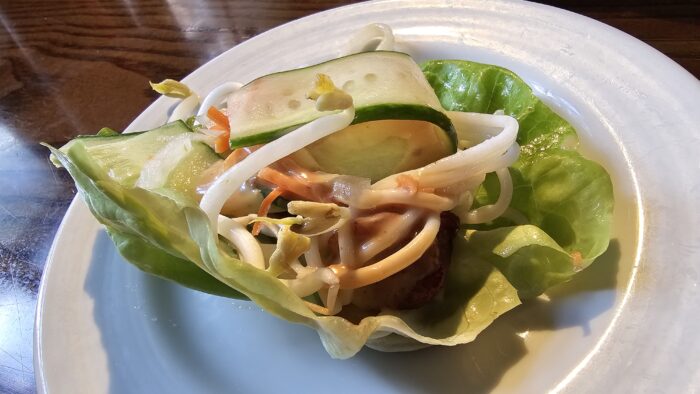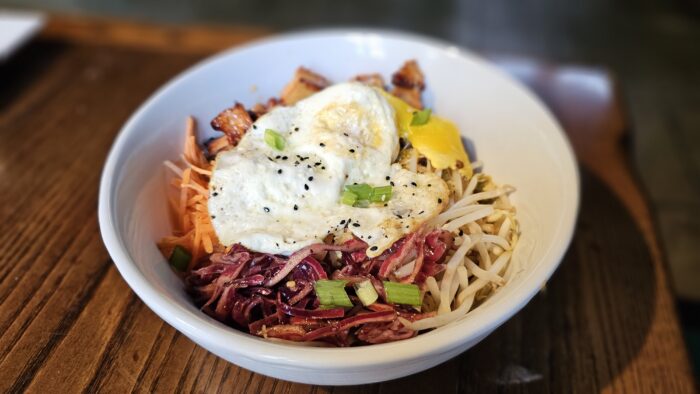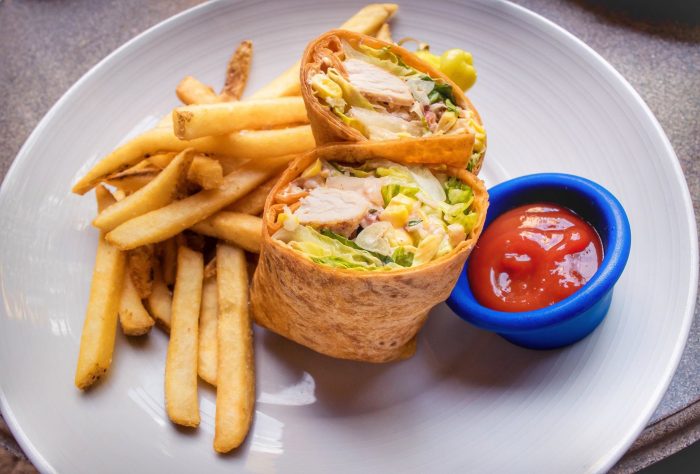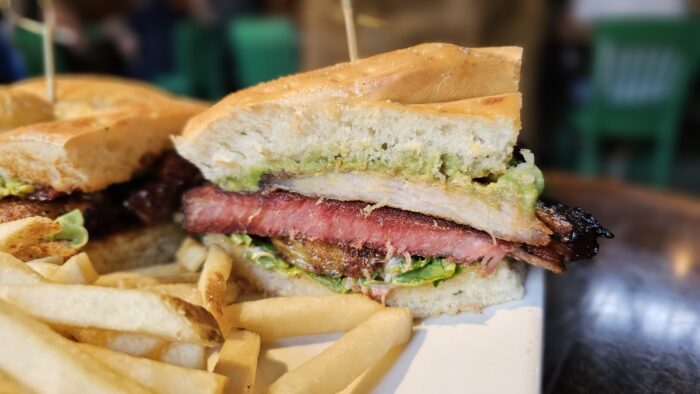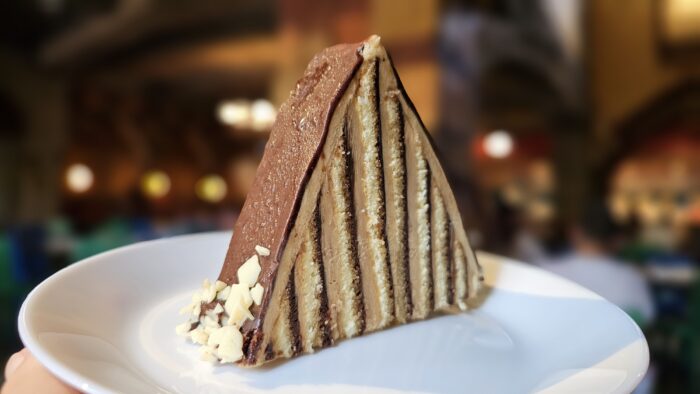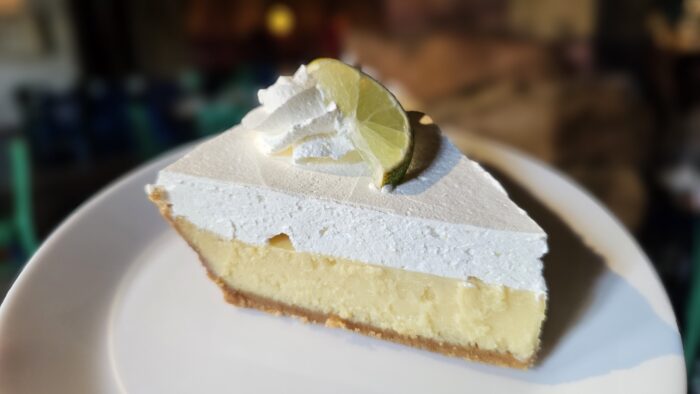 Attached to Confisco Grille is Backwater Bar, where you can also get any item on the Confisco Grille menu!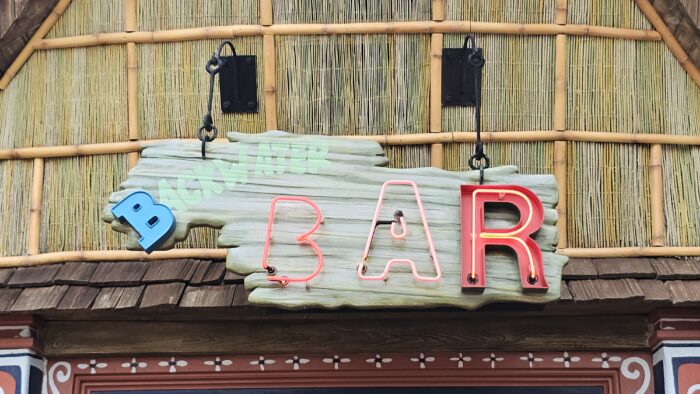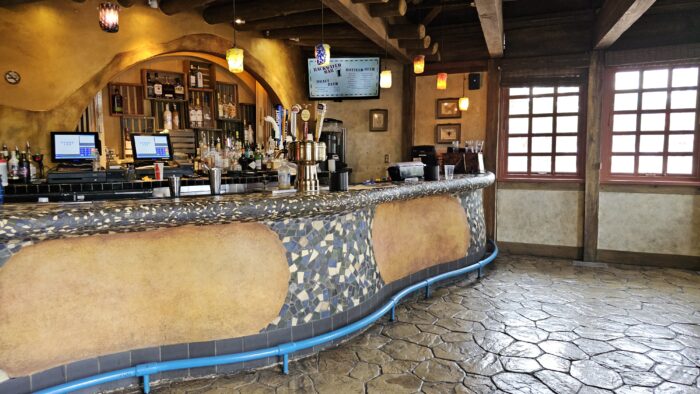 There is some outdoor seating at Backwater Bar.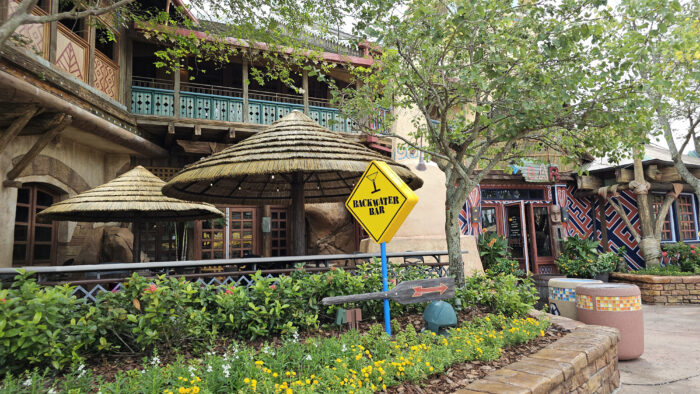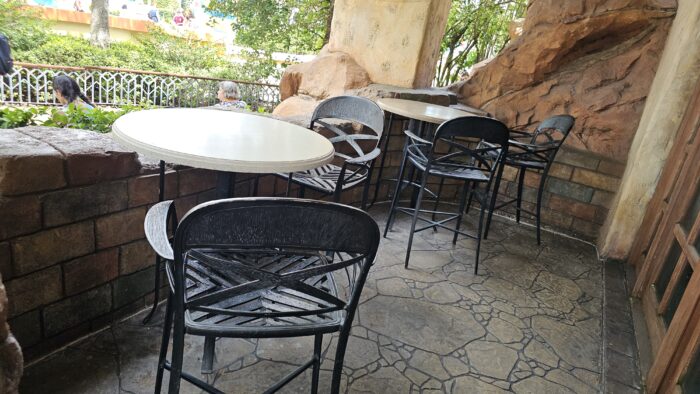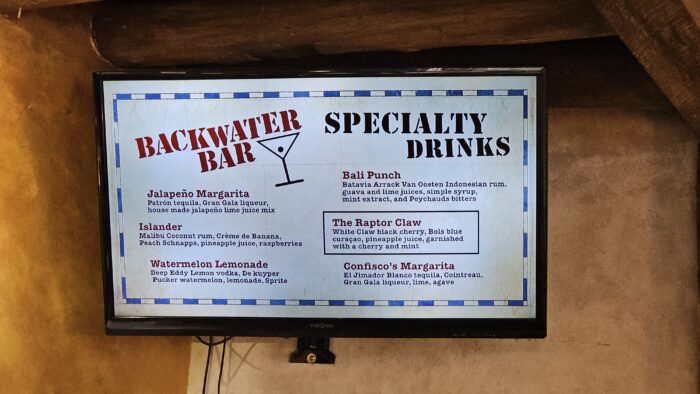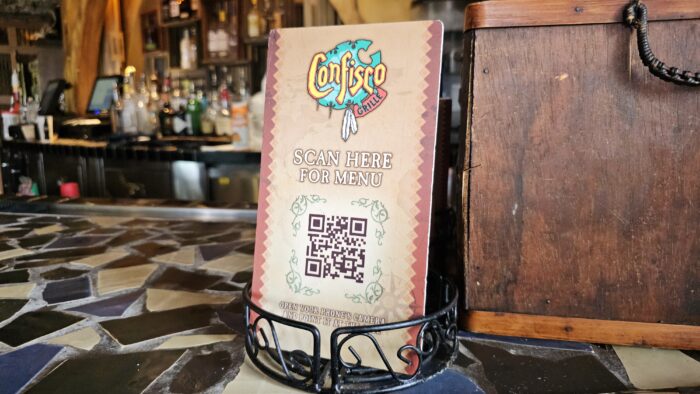 Honorable Mention: Decorated for the Holidays!
Port of Entry always pops at night, but the area takes it up a notch during the Christmas season as garland and lights are put up throughout the land and all of the stores have added Christmas decorations!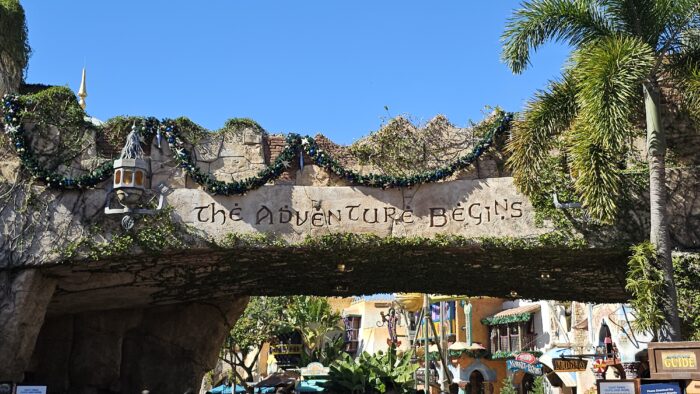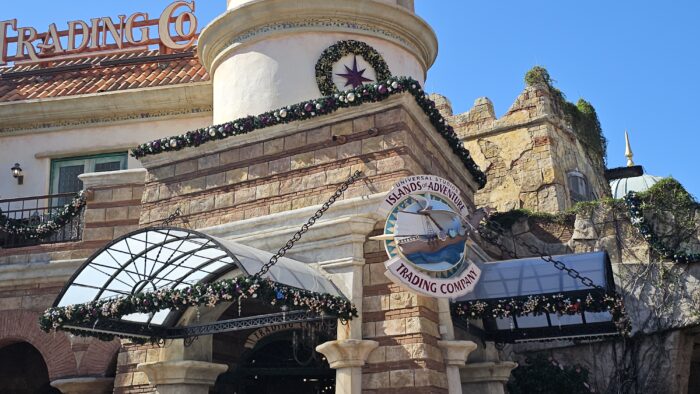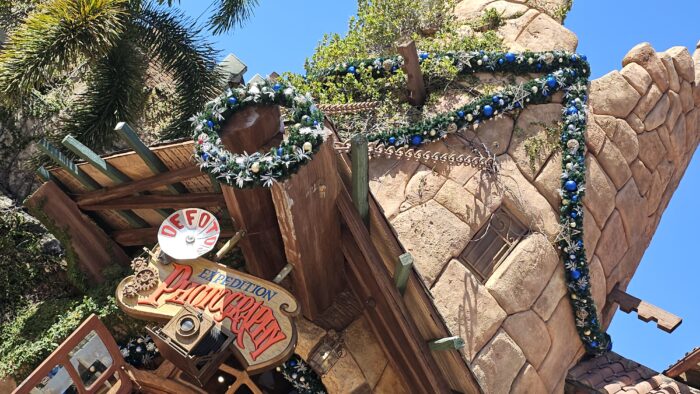 The seasonal lighting makes Port of Entry pop extra hard at night!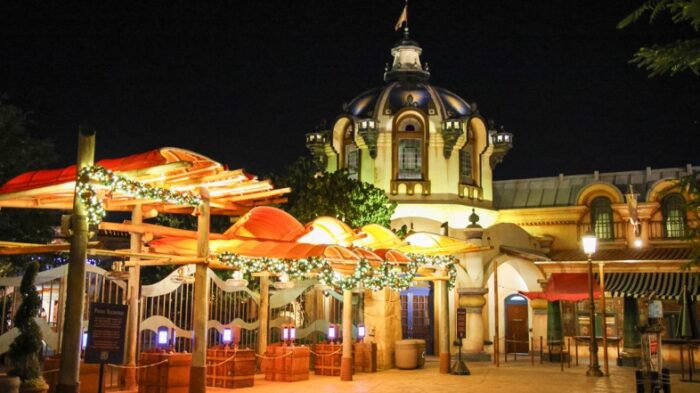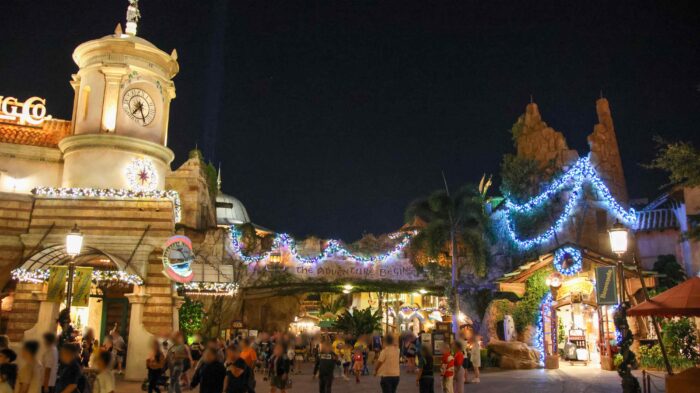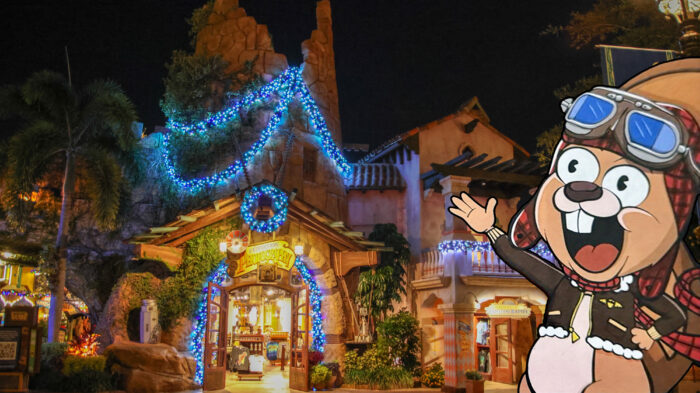 How gorgeous is this?!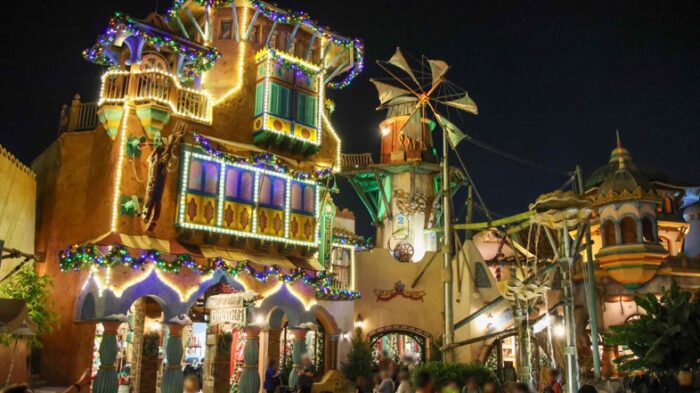 So there you have it: The SATURDAY SIX Checks out Islands of Adventure's PORT OF ENTRY! See you next weekend for the latest installment of the SATURDAY SIX, where we'll look at something fun from the world of Disney and Universal. If you enjoyed yourself, be sure to check out the THEME PARK ENJOYMENT INDEX, giving a monthly recap of all the theme park news you need to know (and a lot more you don't need to know, but we're gonna tell you anyway). You can also follow Your Humble Author on Twitter (@derekburgan).
If you enjoyed this article, you will surely like the following: 
The SATURDAY SIX Celebrates Ten Years with TouringPlans
SATURDAY SIX Presents: The Disney Merchandise Hall of Shame
SATURDAY SIX Presents: The Disney Signage Hall of Shame
SATURDAY SIX Presents: The Disney Food Hall of Shame
SATURDAY SIX: Tribute to Josh easyWDW
SATURDAY SIX: Tribute to Ian Barritt
Special Thanks to The Elite Brandon Glover, Digital Maestro Scott Walker, the bio-est of all reconstructs @bioreconstruct, Captain Cruiseline Scott Sanders of the world famous Disney Cruise Line Blog, my personal protege Hunter "Elvey" Underwood, artist @SonderQuest, the mighty maven of merchandise Hedgehog's Corner, the SAT SIX Fun Squad of Parkscope Joe and "the Dadalorian" Nick, hot shot Michael Carelli, charter member of the Universal Four @Nitro230, the permit princess Alicia Stella, master cartographer Tommy Hawkins, and Hermione Granger's tutor Megan Stump for their invaluable assistance with this article. Absolutely no help was added by SeaWorld Influencer @SuperWeenieHtJr. The SAT SIX is inspired each week by goofballs Aengus Mackenzie and LitemAndHyde and you Potterheads will  enjoy Meg's other blog work over at the Central Florida Slug Club.