The 10 Best Disney Resorts at Disneyland or Disney World
Having spent more time in Disney parks and more time staying in Disney hotels then any non-Disney employed person really has the right to, I thought I'd list my favorite Disney theme park resorts in order. The Unofficial Guide does a wonderful job of comparing hotels by value, room size, and many other considerations. My list doesn't take value or any scientific factors into account at all! This is simply the list of the 10 hotels that I most enjoy staying in when visiting a Disney park.
In some cases, only certain room types or views merit making the list. Paradise Pier, for example, made the list, but only a theme park view room. I wouldn't put the standard rooms in my top 10 at all. Some other hotels didn't make the list that I'm sure some of you will find questionable. I can hear it now, "What! The Grand Floridian Resort is Disney's flagship resort on the East Coast!! How can it not be in the top 10?" The Grand Floridian, while beautiful and in a great location, is just too stuffy for me! I feel underdressed in shorts! Even in my own room!
So here it is. The 10 hotels that made MY list of best Disney park hotels.
1. Disney's Grand Californian Hotel and Spa – I've said it before and I'll say it again. The Grand Californian at Disneyland Resort is my favorite resort on either coast. I've stayed in both the villas and the hotel section and fell in love with both. It's an absolutely stunning hotel. The lobby takes your breath away and the rooms don't disappoint. The proximity to the parks and Downtown Disney District is unsurpassed by any Disney hotel on either coast. I have stayed in rooms with views of all types and wouldn't turn my nose up at any of them. One of my favorite views actually isn't even the theme park view which costs the most. For me it's the Downtown Disney view. I absolutely love standing on my balcony and watching the people go by underneath. You can see the fireworks from several of those rooms and hear the live music below. I love it! I'm staying at the Grand Californian again in about 4 weeks, and I am counting the minutes!! Tip: Take time to go to an animation class in Hearthstone Lounge—it's free and just a short walk from the parks.

2. Disney's BoardWalk Inn and Disney BoardWalk Villas – The BoardWalk is in one of the best locations at Walt Disney World. Being able to stroll into Epcot's World Showcase or catch a boat to Disney's Hollywood Studios is a benefit unlike any other. The rooms are light and airy and large. Okay, I admit it, the giant clown face pool is a little creepy so some may question why this made it above the Disney's Yacht Club Resort and Beach Club Resorts which have a similar location and better pool. My answer would be because of the BoardWalk view rooms. Standing on your balcony and watching jugglers, musicians, and other acts below your room is awesome. All the hustle and bustle of the BoardWalk at night just adds to the excitement we feel of being at Disney World. Tip: Definitely make time to spend an evening on the BoardWalk watching the live entertainment and/or renting a family-sized bike!
3. Disney's Contemporary Resort/Bay Lake Tower – I'll lump them together and say that the Contemporary and Bay Lake Tower are both absolutely amazing. First, of course, they have an awesome location! I'm very big on locations for hotels as you may have guessed by my top 3. I love walking to the Magic Kingdom or taking the monorail. It's the perfect location for families who plan on spending most of their vacation riding Dumbo or Space Mountain. It's also wonderful that so many great places to eat are located inside: Chef Mickey's, The Wave, and, of course, California Grill. Even the Contemporary Contempo Cafe is good! The Contemporary used to take a lot of flack for its décor not being Disney enough. Since the rooms were redone, however, I think the décor is beautiful and upscale. I feel like I'm staying in the lap of luxury when I'm there and that's how I like it! Tip: Schedule a dinner at the California Grill about an hour before fireworks start atMagicKingdom and watch them from the top of the hotel!
4. Disney's Yacht Club Resort and Disney's Beach Club Resort – Yes, another great location! I put both of these resorts in the same number because they are attached and share a pool. But not just any pool, the best pool at any stateside Disney property! Bar none. My teenage daughter spent her most recent Disney World vacation in that pool.  Seriously, you can't even say she visited the parks a lot, because the parks were a very minor part of her trip compared to her love of Stormalong Bay. The rooms here are terrific, the location is perfect, and the restaurants are yummy, (Beaches and Cream!) but the highlight is the pool.
5. Disney's Animal Kingdom Lodge – While I think the whole resort is worth a visit, and the room décor in all the rooms is beautiful, the savannah view rooms are really the highlight here. Yes, you can see the animals from locations all over the resort, but there is absolutely nothing like waking up to a giraffe right outside your balcony. Even the teenagers jumped out of bed for the first sightings of animals in the morning. Well, maybe the teenagers didn't jump, but they weren't as sad as they are at other resorts when we wake them up in time for park opening. And the Grand Villa we were fortunate to stay in with our entire extended family a few years ago? Oh. My. Word. It was the best vacation suite we have ever stayed in and the ambiance was out of this world! The only thing the Animal Kingdom Lodge does not have going for it is the location. The location is so-so unless you want to spend a lot of time at the Animal Kingdom, in which case this is your closest option. The resort itself, however, is absolutely wonderful, to include great restaurants (Jiko, Boma, and Sanaa) and superb pools! Tip: Go out one evening to watch the animals through night vision goggles that the hotel provides!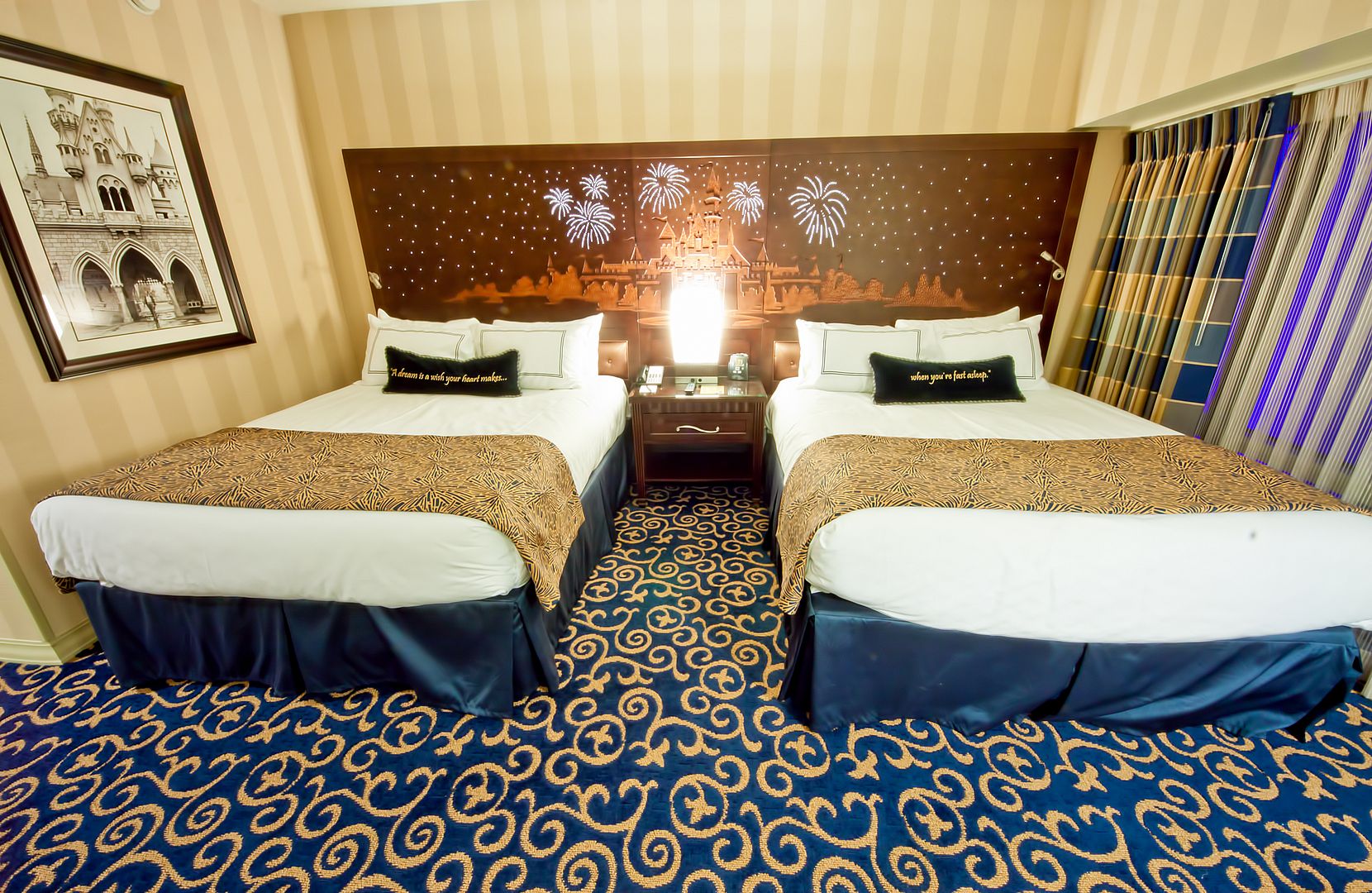 6. Disneyland Hotel – Back to the West Coast for my next choice! The Disneyland Hotel. I love the Disneyland Hotel. The new pool is awesome, as are the new dining/entertainment choices (Trader Sam's, Tangaroa Terrace) and the new lobby decor, but really the highlight here for me is the headboards. Those headboards kept me entertained for hours. Carved out of mahogany, at the flip of a switch you get a fiber optic fireworks show and an instrumental version of "When You Wish Upon a Star." The headboards alone are worth the price of the room. Tip: Check out the models of classic Disneyland attractions in the lobby of each tower.
7. Disney's Polynesian Resort –I admit it, the Polynesian needs some work right now, but if you believe the rumors, it's about to get it! And it has huge potential (just take a look at Aulani)! It's still got a great location with quick monorail rides to the Magic Kingdom, and fireworks and the Electric Water Pageant from the beach at night. Plus, that dreamy South Pacific atmosphere. The pool area is inexplicably lacking a hot tub, but the pool itself is excellent. So, partly for sentimental reasons, this was my honeymoon location 23 years ago (altogether now, "ahhhhh"), and partly for promises of what's to come, this makes my top 10. Tip: Definitely try the Tonga Toast for breakfast (Google it if you've never heard of it)!
8. Disney's Port Orleans Resort – Riverside in a Royal Guest Room – Yes, one moderate resort made the list! I like the atmosphere and rooms at Port Orleans Riverside, but it doesn't blow me away. What did blow me away, however, was the first time I went into a Royal Room. The Royal Rooms take Riverside to an HNL as my family says. A "Hole Nutha Level". The Royal Rooms are just gorgeous! Gorgeous! As a girl at heart, I love that these rooms are themed for the Princess inside every girl/woman! They've got headboards similar to the Disneyland Hotel, rich gorgeous colors, and imaginative artwork that work perfectly in the room. These rooms are going to be hard to come by once everyone discovers how awesome they are! Tip: Take advantage of the seven pools and two waterslides you have access to when staying at Port Orleans!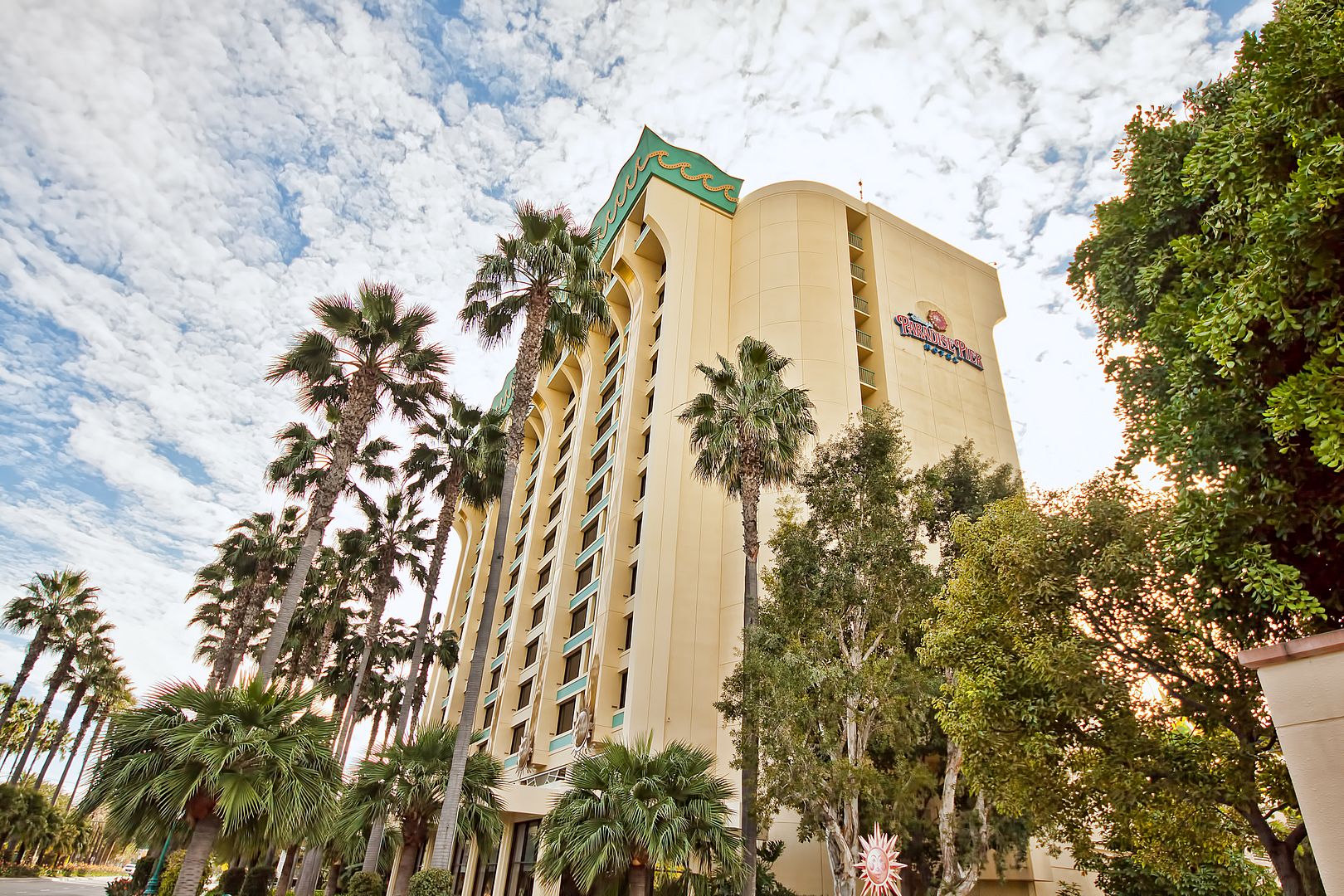 9. Disney's Paradise Pier Hotel with a Theme Park View – All of the Disneyland hotels have location going for them, and Paradise Pier is no exception. The rooms are cute with slight Disney touches, but what really makes this hotel special is the theme park view rooms. The theme park view during broad daylight is enchanting! Never mind the view at night when all the park lights are on! You even get to see World of Color from a completely different perspective. I have stood in my room getting a little teary eyed while Simba called for Mufasa during World of Color (who hasn't?)! The theme park view rooms really make Paradise Pier a great place to stay. Tip: The quickest way to the parks from Paradise Pier is to cut through the Grand Californian!
10. Disney's Art of Animation Resort – Art of Animation has two distinctions on this list: it's both the newest resort and the only value resort. I think Art of Animation is a much needed and very well done resort. It fills a niche that Disney World needed so badly, rooms for bigger families who couldn't afford a villa. The suites aren't cheap by any means, in fact you can usually get two rooms at Disney's Pop Century Resort for less, but the suites have the added benefit of a kitchen and dining room area. The whole resort is beautifully, if not somewhat garishly, themed. But what child doesn't love a garishly themed resort (can you say hello huge Crush and Mr. Ray)? Tip: Go underwater in The Big Blue Pool to hear Dory and some other beloved Finding Nemo characters!
How about you? What is your favorite resort at Disneyland or Disney World?