Disneyland In A Day For A Disney World Veteran — A Strategy Guide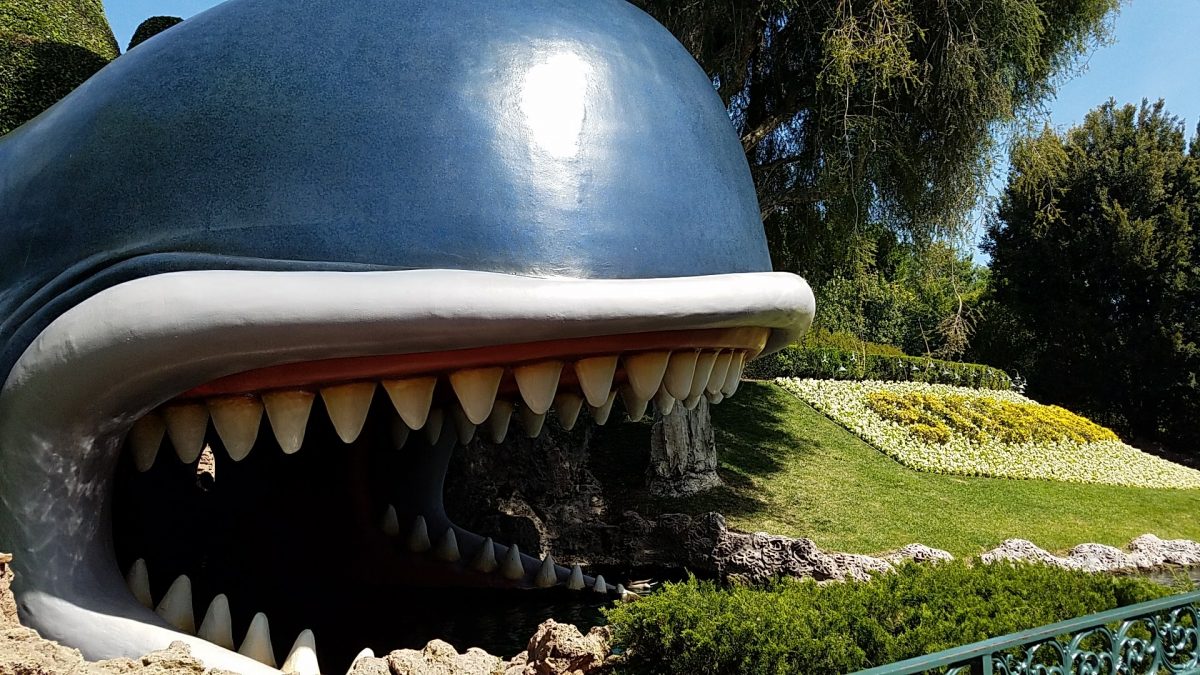 It's a question I get asked all the time — "I'm going to be in Southern California and I think I'm finally going to visit Disneyland! I know Walt Disney World well, but how should I approach this?" It can be tricky, because there are several major attractions that also exist in Orlando, but not all of them are the same out west.  If you're wanting to target things that are unique to Disneyland, there are some that you can definitely skip because they are essentially carbon copies of their Orlando counterparts, while there are others that offer vastly different experiences.
I've also found that this frequently pops up for people that are going to be in the area for business or something, and they decide to add on a day to visit Disneyland. With that in mind, I've put together a little "Disneyland in a day" strategy guide to help you hit as many "only in Disneyland" highlights as you can in a single day. Read on for more details on what you need to hit, and what you can skip.
General Thoughts on This Guide
This "Disneyland in a Day" guide is written with the assumption that you're familiar with Walt Disney World and go regularly enough to have experienced the current attraction lineup. Accordingly, I'm basically omitting any attraction that is more or less a clone of something that exists in Orlando, and that includes the most recent headliner attractions at Star Wars: Galaxy's Edge — Rise of the Resistance and Smuggler's Run. The land has some different details, and it's worth walking through to see the space, but I'm not building in time for the rides. It's not a commentary on their quality; it's just that if neither of them are unique to Disneyland. If you DO want to do one or both of those attractions — particularly Rise of the Resistance — make sure you check this out about how to get a boarding group to ride.
Generally speaking, I'm recommending starting your day at Disney California Adventure (DCA). The reason is pretty simple: there aren't as many attractions over there, and the ones that are there tend to generate pretty big lines. If you start at Disneyland, by the time you complete everything in the plan, it's early afternoon at the earliest, FastPasses at DCA are going to be scarce, and the lines will be long.  You can start your day at DCA, however, experience the important rides within an hour or two, and still get back to Disneyland Park at a time when you're still going to have plenty of reasonable FastPass options. Moreover, there are so many attractions at Disneyland, it has the effect of limiting the lines there to some extent. Even if a couple of things do have gaudy lines, there will still be plenty of headliners that can be experienced without a mammoth wait.
Finally, Disneyland has the advantage of having LOTS of attractions with Single Rider Lines. If you are solo because you're building a visit onto a business trip, or you are with a group but you're willing to split up on the rides themselves, you can save an ENORMOUS amount of time by using the Single Rider Lines when offered. The following attractions contained on this plan have a separate line for single riders:
Grizzly River Run
Incredicoaster
Indiana Jones
Matterhorn
Radiator Springs Racers
Space Mountain
Disney California Adventure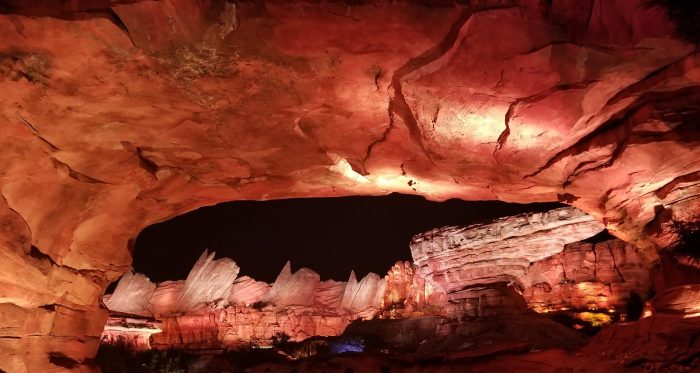 A couple of a the major attractions at DCA are essentially identical to their Orlando counterparts. Soarin' is exactly the same with the exception of the very last scene wrapping the ride up at Disneyland Resort rather than Epcot. Toy Story Midway Mania is likewise the exact same attraction you know and love. The Little Mermaid: Ariel's Undersea Adventure (you know it as Under the Sea: Journey of the Little Mermaid) and Turtle Talk are likewise skippable for this reason. Other notable exclusions include the midway-style rides over at Pixar Pier. They are "fine," but on a one day trip when you're trying to hit the highlights, these rides –which are basically themed versions of something you might find at a carnival — are skippable.  Here's what you should target at DCA
Grizzly River Run — Think Kali River Rapids, except longer, better and more "Pacific Coast."
Guardians of the Galaxy: Mission Breakout — This redo of Tower of Terror shows how different you can make an experience feel by changing the story. It's still a drop ride, but it's less scary and more exhilarating with a fantastic soundtrack, and is above all an enormous amount of fun.
Incredicoaster — Wonderful roller coaster — even if you strip away the theming, it remains a long, fast coaster with a ton of different coaster elements, including a high speed launch, two large drops, an inversion, camelback humps, and helixes.
Luigi's Rollickin' Roadsters — This trackless scrambler-style ride is not likely to knock your socks off, but there's nothing quite like it at Disney World, and it's a very quaint, charming attraction that rarely generates long lines. It's not worth a substantial wait, but if you can do it without waiting more than a cycle or two, it's worth checking out.
Monsters Inc: Mike & Sulley to the Rescue — This is a fun little dark ride, and there are some great jokes in the queue. If the wait isn't bad, try to take it in.  That said, it is probably the first thing I'd jettison if things go sideways.
Radiator Springs Racers — One of the premier attractions at DCA, experiencing this combination dark ride/thrill ride should probably be your number one priority.
World of Color — This nighttime spectacular is an iconic part of DCA and well worth seeing. It does use FastPass for seating areas, though that FastPass is unlinked from the others, meaning you do not need to wait before getting another FastPass.
Upon entering the park, you should immediately obtain a FastPass for World of Color if you intend to see it. From there, target Guardians or Radiator Springs Racers, and FastPass whichever one you don't do right away.  If you're OK with using the single rider line, you should DEFINITELY go to Guardians first, as you can use that at Radiator Springs if the FastPass time isn't to your liking.  Focus on Incredicoaster and anything else you'd like to do while waiting for your FastPass time. If possible, do Grizzly River Run as your last attraction before leaving the park to head over the Disneyland to give yourself a few minutes to dry out in transit. You WILL get wet, and you might get VERY wet.
Disneyland Park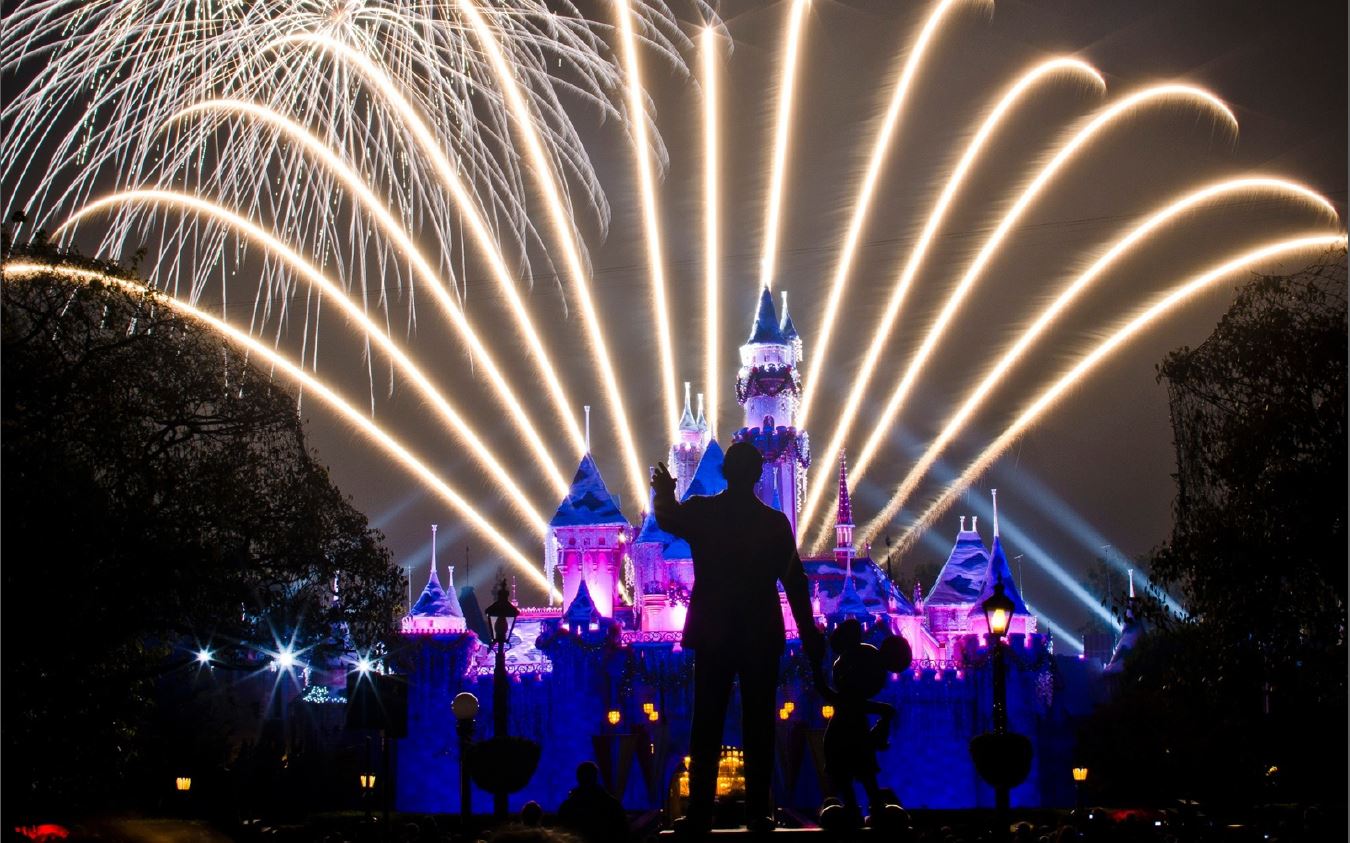 The most conspicuous omissions here, beyond the Star Wars attractions noted above, are Splash Mountain and Peter Pan. Neither of these attractions are exact clones of the versions that exist out east, but they both generate very large lines and are not different enough to justify the time suck required to do them when there are plenty of other attractions that are more "new to you." Peter Pan in particular doesn't have FastPass, so you will need to go there very first thing (and forego short lines on other more unique attractions) or commit to a lengthy line later in the day. Unless you are a huge Peter Pan fan and really want to see how they compare to one another, it's tough to justify the effort it requires. Buzz Lightyear and Star Tours are also omitted because they are so similar to what exists at Disney World. Jungle Cruise falls into the same category because, while there are some differences between the versions, the general experience is similar enough to de-prioritize it.
Alice in Wonderland — Disneyland has several classic dark rides in Fantasyland, and Alice is the most updated of the bunch. It's a charming attraction, and the indoor/outdoor component to the ride elevates it over Pinocchio and Snow White.
Big Thunder Mountain Railroad — The theme and overall feel is similar to the Disney World version, but it's a different track and ride entirely, and I would still put it on your short list. Tip: for a more intense, vertigo-inducing experience, keep your eyes on the goat at the top of the second lift hill for as long as you can.
Fantasmic! — Disneyland's version of Fantasmic! is very good, probably better than the version at Hollywood Studios. It does require you to stand and stake out a spot, especially for the earlier show, however. Target the later showing if there's more than one, if you're able. Depending upon show times, it could be that you need to make some choices among the nighttime shows. If there's a conflict, I would put this last in the list because there is a version of it at Disney World.
Finding Nemo Submarine Voyage — This is another that makes the cut largely because there's nothing like it at Walt Disney World (at least, not any more). With that said, it has limited capacity and loads slowly, making a good candidate to do towards the end of the day after you've hit the other things on this list.
Haunted Mansion — The ride itself is quite similar to the Orlando version, but certain features, like a stretching room that actually goes somewhere, the hatbox ghost, and the Dixieland vibe makes it different enough to do in Anaheim as well.  If you go during the fall when the Nightmare Before Christmas overlay is in place, it's an absolute must.
Indiana Jones Adventure — Fun fact:  this ride shares the same vehicle and track layout as Dinosaur at Animal Kingdom. It's also a vastly superior attraction. Great fun, it's a must if you like thrill rides.
it's a small world — Even if you don't ride Disneyland's small world, make sure you at least pop by to see its amazing facade. One notable difference compared to Disney World's version is the presence of Mary Blair-styled Disney characters in the scenes; trying to spot them can be a great way to distract your brain from the song.
Matterhorn Bobsleds — It's a rough ride, but it's also an iconic attraction rich with Disney history, and updated effects that make it something that every Disney fan should experience at least once (depending upon your tolerance for thrill rides, of course). Note that the two sides are not the same, you'll get a different ride depending upon which side you pick; my decidedly unscientific view is that the left side "feels faster," while the right side is more "twisty."
Mickey & The Magical Map — I would not include this on my "must list," just because between getting there to get a spot and the show itself, it's about a 40 minute time sink. If you're looking for an afternoon breather or you're a particular fan of Disney stage shows, however, it's a fun and worthwhile show.
Mickey's Mix Magic – This is the current incarnation of Disneyland's nighttime show, which is a projection show that can be seen from several locations throughout the park, in addition to fireworks on select nights. Whether it's this show or another, however, Disneyland's fireworks shows are reliably good and worth seeing if you can.
Mr. Toad's Wild Ride — Another Disneyland dark ride that is full of nostalgia for fans of the ride when it was in Orlando, or a chance to see what all of the fuss is about. I would, however, make sure you've hit the headliners before devoting time to Mr. Toad, however. It's a "classic," but it would be tough to argue that it should be prioritized over more modern attractions.
Pirates of the Caribbean — You've probably heard that Disneyland's version of Pirates is better than the Disney World version. It absolutely is. You should do it.
Roger Rabbit's Car Toon Spin — Fun dark ride with some cool effects, and gives you an excuse to head back to Mickey's Toon Town and at least see it if you don't have smaller children.
Space Mountain — It's still a "roller coaster in the dark," but the smoother ride, faster feel and on-board audio makes Disneyland's Space Mountain a must-do for any thrill ride fan.
Storybook Land Canal Boats — Even if you've never been to Disneyland, you may know this as "the ride that goes through the whale's mouth." It's a slow-moving (and super-slow loading) boat ride through several miniaturized scenes from famous fairy tales (the Disney versions of same, of course, where appropriate). You can view the same scenes on the Casey Jr. Circus Train, but if you'd like to see them, we think the boats are the better way to do it.  It's a quaint, pleasant little ride, but because of the time required to do it, it would be among the first rides I'd jettison if I was having trouble fitting everything in.
Make sure to load everything you'd like to do into a custom TouringPlan and optimize it when you get to the park to determine the best order to do things based upon the in-park situation at the time, but you can expect that the first FastPass you should grab when it's time to head to Disneyland Park is Space Mountain. Matterhorn and Indiana Jones should probably be the next two, in that order. Big Thunder and Haunted Mansion FastPasses tend to be available late into the day, and can sometimes be found fairly close to the current time. Fit in other attractions as the opportunity presents itself.
All of the nighttime shows are worth seeing, but if you find yourself in a situation where because of overlapping showtimes or a desire to use the time to do more attractions, you have to make a decision between them, I would prioritize World of Color. It's the most unique of the three as compared to Walt Disney World's offerings, and the one that is most different from Walt Disney World nighttime offerings. After that, Mickey's Mix Magic would be the next most important thing to experience. Thankfully, there are projections not just on Main Street, but also on the small world facade and mist screens over Rivers of America, so it's fairly easy to see at least some aspect of it. Finally, as noted above, Fantasmic! would be my lowest priority, partially because you're probably already familiar with the Disney World version of it, and because it requires some effort to stake out a decent spot to watch it. I would acknowledge, however, that intelligent minds can differ on this point — you'll certainly find plenty of people that think it's the best show that Disney does. If there are multiple shows on the night that you're there, target the later one and use the shorter lines during the first show to do more attractions.
---
In closing, for an overview of the many reasons a Disney World vet would want to visit Disneyland in the first place, be sure to check out Why Every Walt Disney World Veteran Should Visit Disneyland.
Also, for a deeper dive into planning a trip to Disneyland, check out my series on this topic:
Finally, if you are one of those folks that's just in the area for business and are therefore alone, check out my Primer on Visiting Disneyland Solo for tips on how to maximize your time.
So, what is on your short list for a one-day trip to Disneyland?  Have any questions?  Let us know in the comments!